August 18th, 2017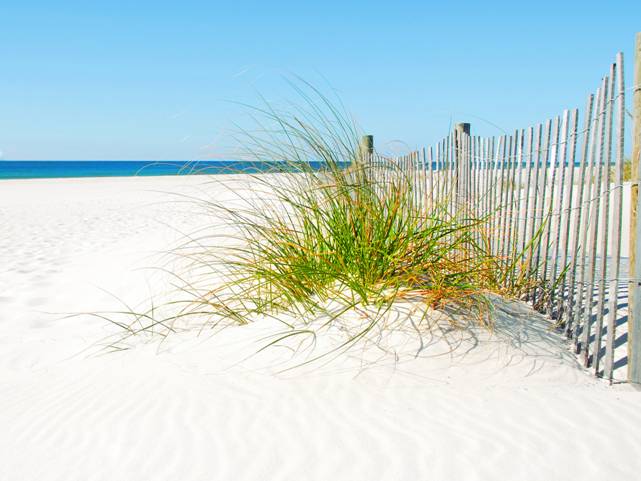 Salty Sam's Fun Blog for Children
Number 131
Coral Reefs
Hello Everyone
Because l was a sailor once, l have travelled all over the world and was lucky enough to once go diving off the coast of Australia to see the Great Barrier Reef.
You may not exactly understand what a coral reef is.
Let me tell you about it…
The Great Barrier Reef is the largest coral reef in the world and it includes tropical islands and cays (pronounced kee in British English). A cay is a very tiny island made up of coral or sand.
So what is coral? A coral is a little animal that looks a little bit like a sea anemone but has a hard outside to its body. A coral reef looks like a stony outcrop but is actually made up of thousands of these little animals that have their skeleton, like a shell, on the outside of their bodies; and there are many different types of these strange-looking animals that make up a coral reef.
These skeletons will flake off little pieces which fall to the seabed and help to create the white sand you see there.
These types of reefs are usually found in clear, shallow water in warm and sunny places. Surprisingly though, you can find brightly-coloured cold-water corals in the Arctic Ocean. Corals do well where there is movement and currents in the water – but not pollution.   lf they are damaged in a storm, they can repair themselves.
Coral reefs cover 0.1% of the ocean floor but harbour 25% of the species of creatures that live in the sea.
As the coral grows it creates lots of little crevices and hidey-holes for fish and crabs and sponges and sea slugs and starfishes and many other types of creatures. You might use a sponge when you have a bath – real sponges that grow in the sea look like bath sponges but are not so plasticy, they are much softer.
All these creatures live together in a community, and many more swim about near them: turtles, sharks and other types of fish. Sometimes coral reefs are referred to as the 'rainforests of the ocean' because they are so rich in life and also because the animals that live on or near them all depend on each other to survive.
The most amazing thing about coral reefs is the beautiful, vivid colours that you see – of the corals and the fish that live around them.
The corals look like plants, even though they are animals, and as they wave about in the water they look like trees in the wind. Some have many 'arms' – these are called tentacles; some look like lacy fans.
Corals take food from the water that washes over them and they hide away back inside the reef if a predator (an animal that wants to eat them) approaches.
Coral reefs are very old structures; thousands of years old, and very often protect the nearby shoreline on the mainland from the full force of the sea, especially when it is stormy. But in recent years, a lot of reefs have been damaged or even destroyed because of pollution, coastal development (people living and working on the coast) and over-fishing.
Luckily, people have been trying to remedy this problem by introducing conservation schemes and even farming new coral to put into the sea.
They have also been placing steel structures covered in a mineral coating that the corals like to grow on onto the seabed.
Sometimes, they even leave scuttled ships (that means sunk on purpose) or deposit piles of tyres on the seabed to create a base for a new reef – given a place to get started the corals know what to do and they start building a new reef! 

Have you ever seen a coral reef? Do you know someone who is trying to help marine conservation?
Bye bye everyone – don't forget to subscribe to my blog!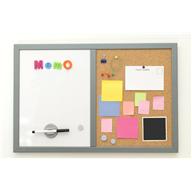 Love and kisses
Salty Sam

www.christina-sinclair.com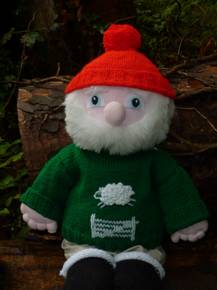 Bill and Bob's Joke of the Week


Bill: Why is an island like the letter 'T'?
Bob: l don't know. Why is an island like the letter 'T'?
Bill: Because they are both in the middle of water!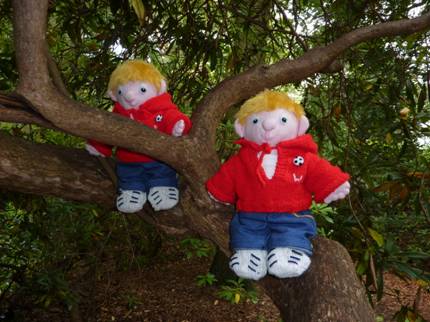 Salty Sam © Christina Sinclair 2015
Unauthorized use and/or duplication of material from this blog without express and written permission from this blog's author and owner is strictly prohibited.
Links may be used to www.christina-sinclair.com

Picture Gallery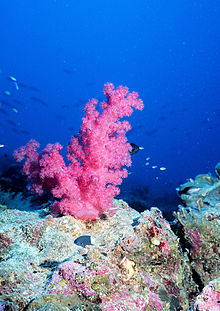 Some coral is the shape of seaweed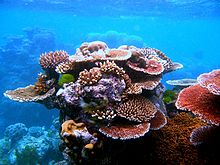 Some coral is the shape of fans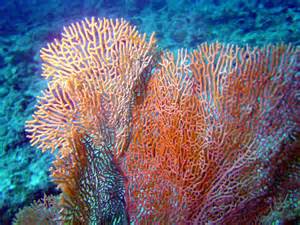 Corals reach out into the water to collect food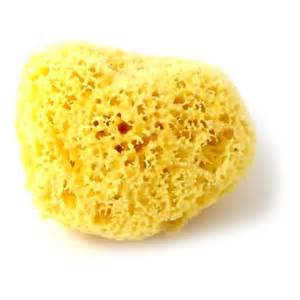 A real sea sponge taken from the ocean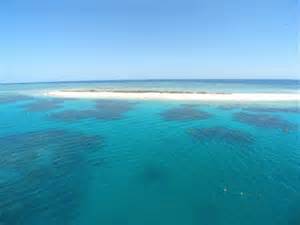 A cay is a small island (pronounced key)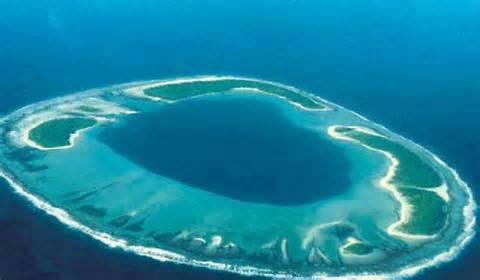 An atoll is a ring shaped island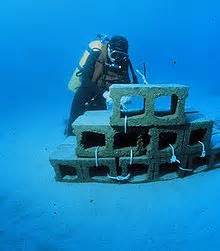 Creating new reefs from concrete blocks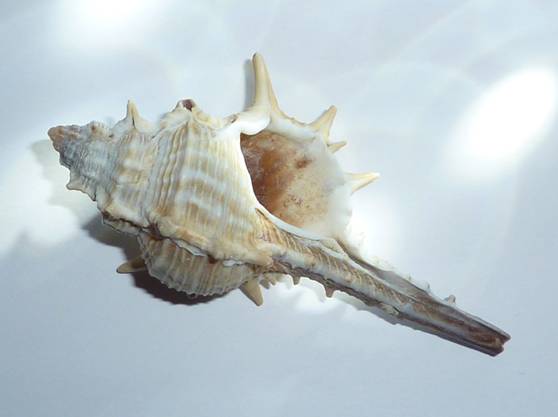 Shells make nice souvenirs as long as nobody is using them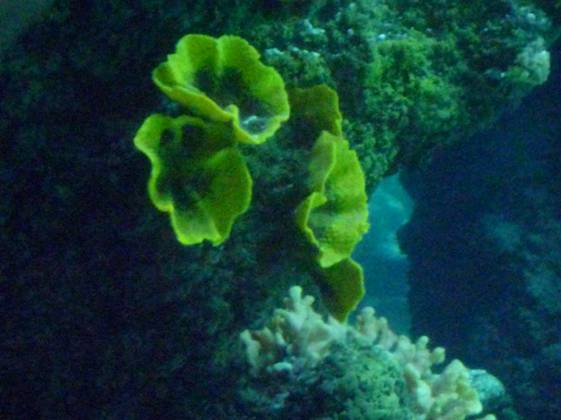 Corals look like plants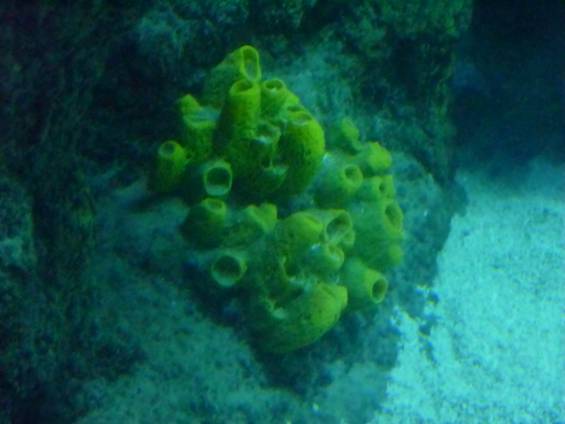 Corals come in different shapes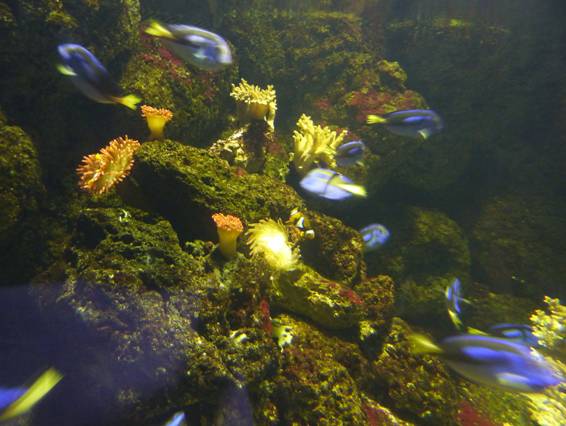 Anemones live amongst the coral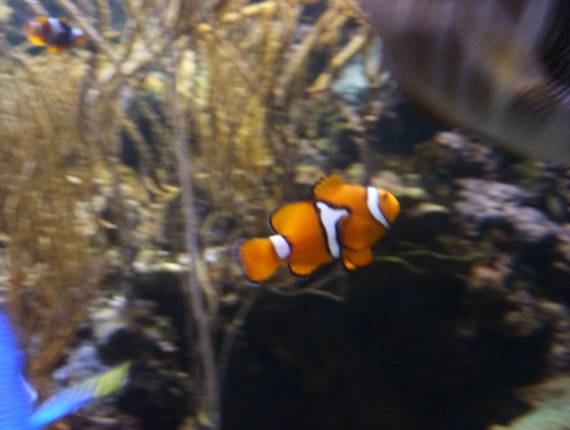 A clown fish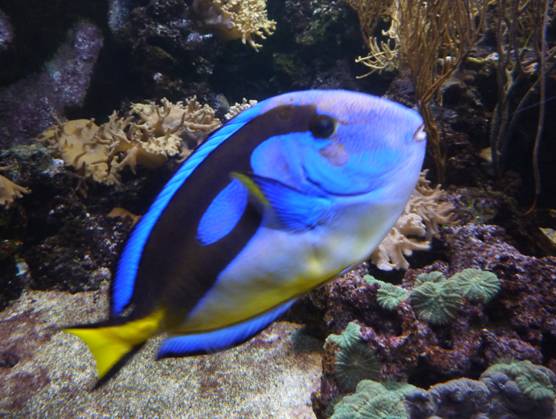 A blue tang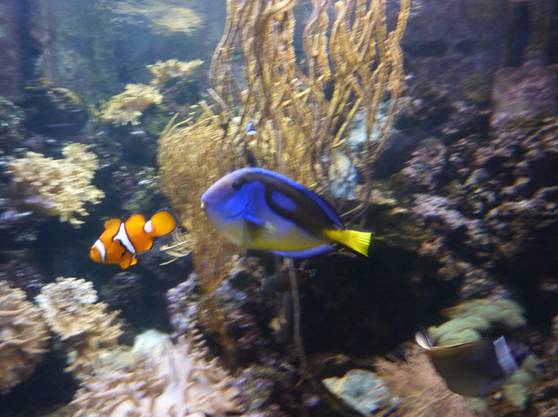 Do you see Nemo and Dory?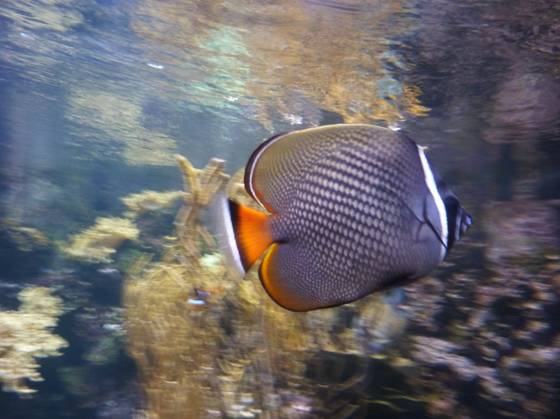 An angel fish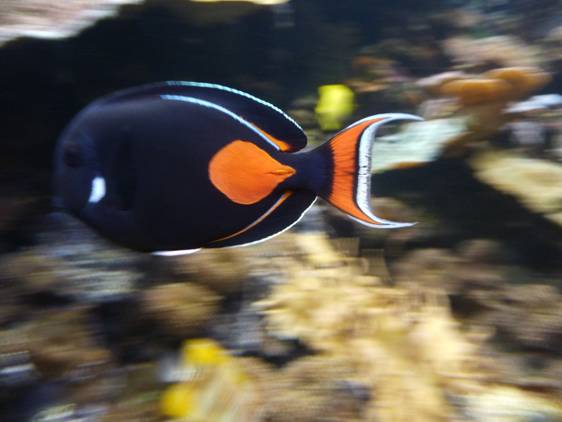 Achilles tang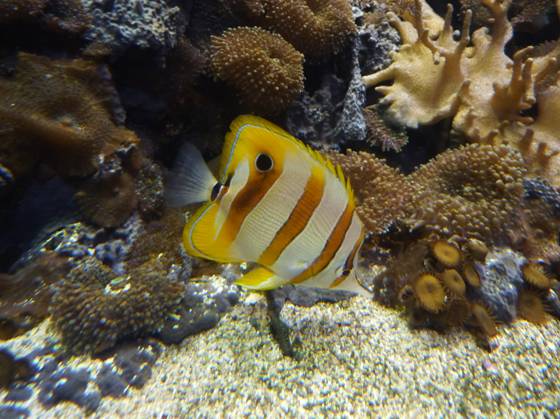 Striped angel fish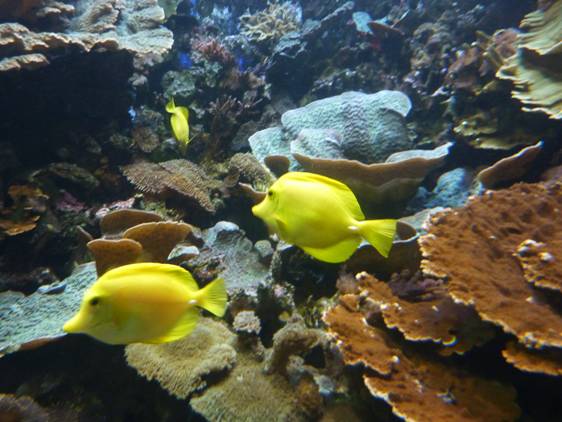 Yellow tang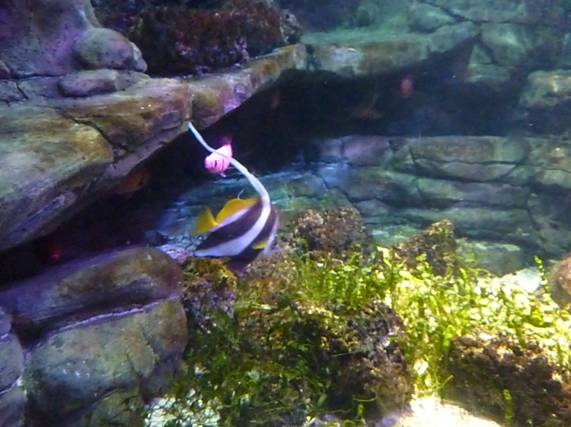 Schooling bannerfish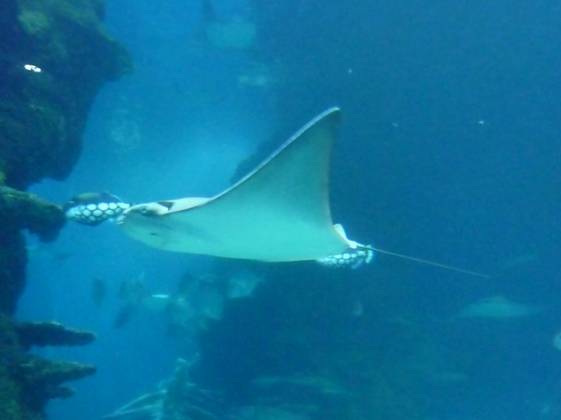 Larger fish live around the reefs too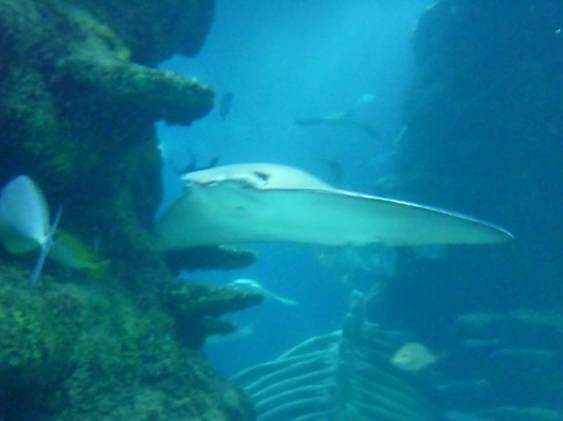 This fish is called a ray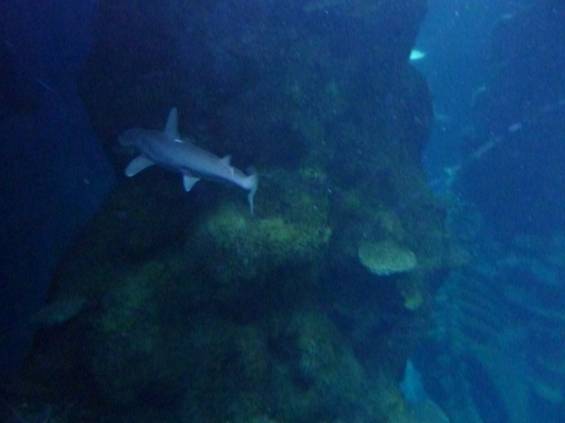 Sharks live around the reef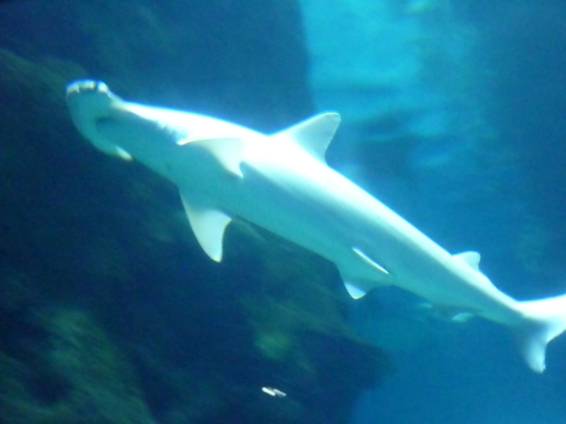 A small hammerhead shark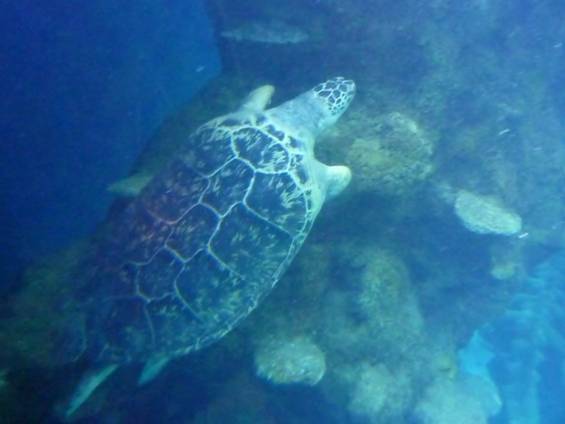 A green sea turtle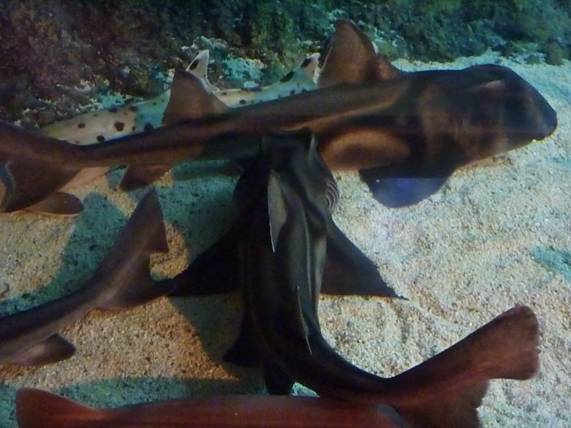 Triakis sharks live around the reef


  THE SALTY SAM NEWS DESK


It is a sad fact that over 10% of coral reefs have been destroyed already.
If you are lucky enough to go to an exotic place on holiday, please be careful what you buy from the souvenir shops. If tourists don't buy coral goods, the coral reefs won't be plundered to make them.
Scientists have quite recently found out that sponges help reefs enormously by recycling organic matter to feed snails, crabs and other creatures so it is important to leave them where they are too.
Think about what you buy or take from the ocean wherever you are; and be careful that you don't leave any rubbish behind either.
Small objects thoughtlessly tossed from a boat seem to disappear in the vastness of the ocean – but they don't. Every piece of rubbish goes somewhere to pollute the water or seabed and maybe even cause harm to sea creatures.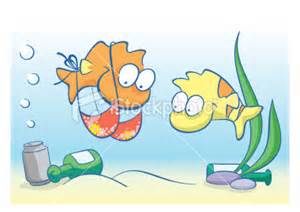 If you find shells abandoned on a beach that don't have anyone living in them, they don't only make beautiful ornaments they can be used like any waterproof receptacle for flower arranging. If the flowers slip about, fill the shell with florist's foam or even damp sand.
Or you can put small shells in a jar or vase of water and use them to help anchor the stalks of your flowers.
You might never have tried this hobby before, but if you have taken to gardening, you might want to bring your flowers inside and show them off!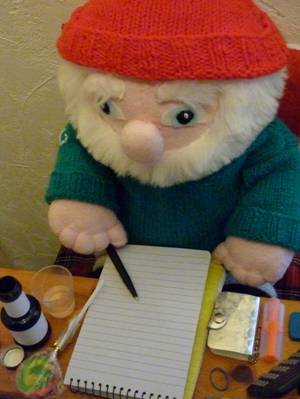 *********************
TO ADVERTISE ON THIS BLOG
PLEASE CONTACT:
christina.sinclair.ads@aol.co.uk
*********************


Quick Quiz
Can you un-jumble these names of reef creatures?
lcown ifsh
feer rhsak
aes lsug
bolster
racb
ase serho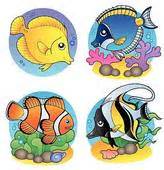 BLOW MY FOGHORN!!! 

PLUS
Salty Sam fans can join in with their comments and share them with children all over the world. You will need to ask permission if you are not an adult.
Enter your e-mail address to subscribe to my blog and receive new Salty Sam Blog Posts for free by e-mail every week. Your address will be kept private and will not be shared with any third party.
Sign me up at the side bar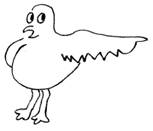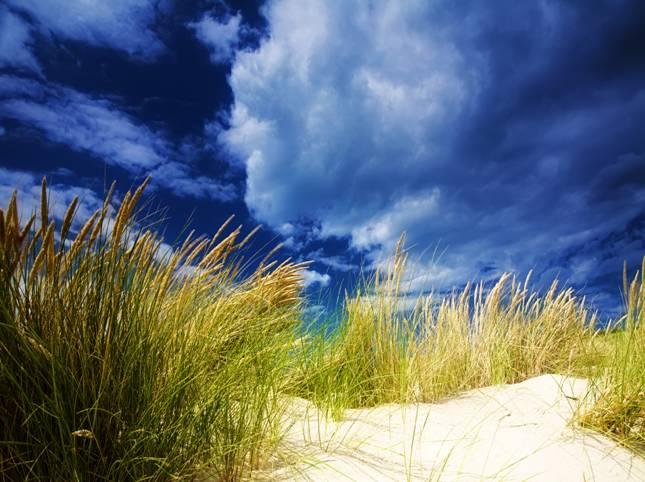 lt's the Weekend!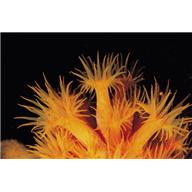 HOW TO MAKE A FlSH DECORATlON
Satin Stitch is a stitch that takes a long time to do but is actually very simple.
It is basically filling in a shape with straight stitches. You can vary the length of the stitches across a larger shape and this sewing is called Long and Short Stitch. You can sew the stitches into each other and this is called Split Stitch.
You can do your own design or use a picture that you find.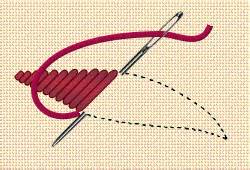 It is best to start with smaller pictures when you are a beginner otherwise you will get tired of doing it.
The picture can be a motif on an article of clothing.
If you go wrong, the work can be unpicked.
When working across a shape, don't start from one side and work to the other because it is likely that your stitches will begin to lean. Put a few guiding stitches across the shape first so that the stitches will go in the direction that you want them to right across your work.
Buy transfers to use or take inspiration from pictures that you find.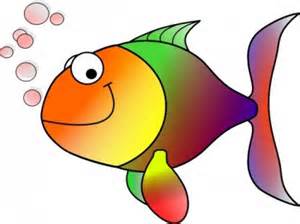 If you feel you can't draw a picture that you want to embroider, you can trace pictures onto paper and then use the paper pattern to draw onto your fabric.

This fish was worked on a black background in bright colours and at a distance gives the appearance of an ethnic art picture that it was coloured in with chalks.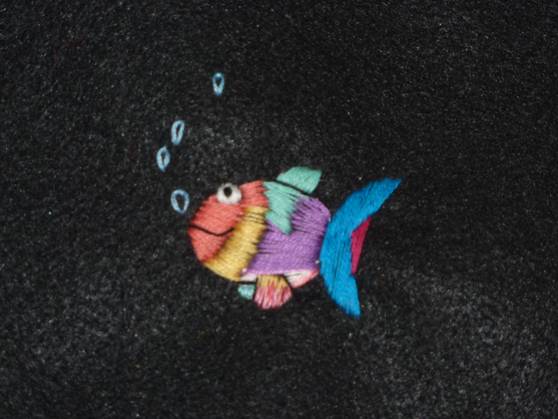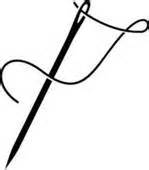 Another technique you can use to make a picture is appliqué.
Draw the shape of a fish and build up different parts of the fish in layers of non-fray fabric.

You can couch threads around the outside of the shapes to add decoration. Couching means laying a thick thread on the surface of the fabric and attaching it by sewing small stitches over the thick thread using sewing thread (probably in the same colour).
To give the fabric more body and stability you can stick iron-on fabric stiffener to the back of the fabric before you cut it.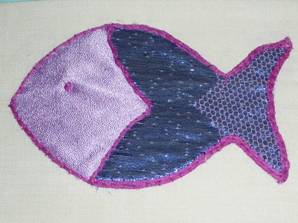 When using either of these techniques on clothing make sure you use robust fabrics and fabrics and threads that will not leak colour. Your work must withstand washing.

*Hand-dyed embroidery threads may leak colour when washed.
Please note that the material on this blog is for personal use and for use in classrooms only.
It is a copyright infringement and, therefore, illegal under international law to sell items made with these patterns.
Use of the toys and projects is at your own risk.
©Christina Sinclair Designs 2015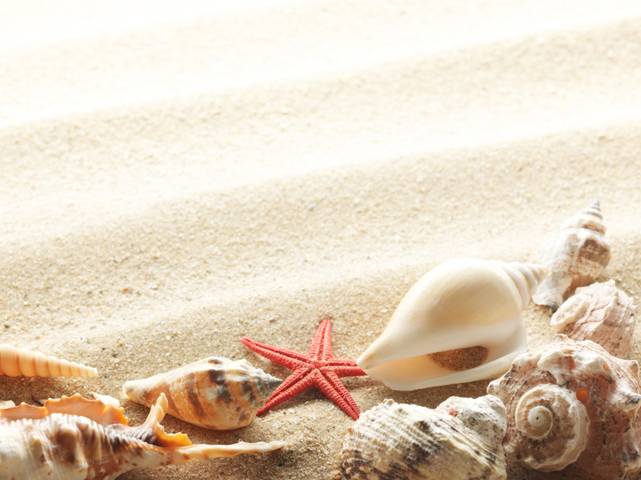 Quick Quiz Answers
lcown ifsh – clown fish
feer rhsak – reef shark
aes lsug – sea slug
bolster – lobster
racb – crab
ase serho – sea horse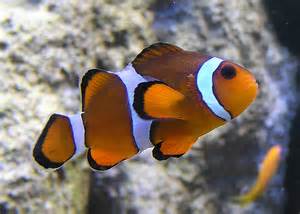 A clown fish
For an Embroidery Stitches Chart
Check out Blog Post 3