May 29th, 2015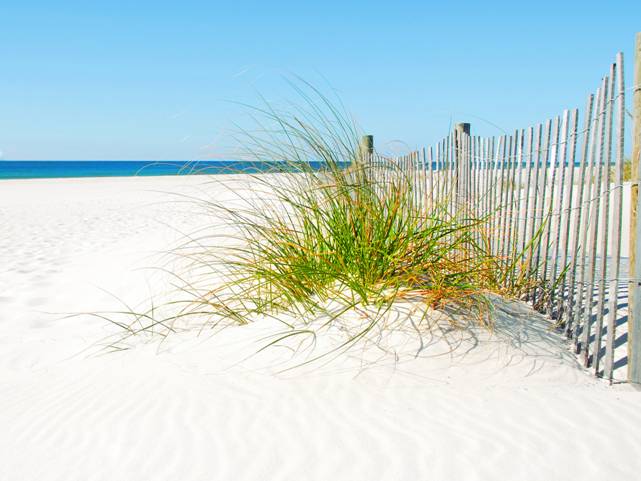 Salty Sam's Fun Blog for Children
Post Number 15
Seaweed
Hello Everyone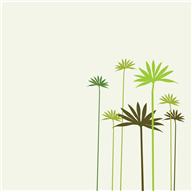 Last time l wrote to you, l was telling you about how there are many creatures that live in the sea.
l see many of them from my lighthouse home.
Just recently l was lucky enough to see some sea otters. They are really lovely. They like going to sleep on the surface of the water and sometimes they hold hands with each other which looks so cute.
So that they don't drift away when they are asleep, they firstly wrap themselves up in kelp. They turn around in the water twisting a strip of kelp around their tummies, and it holds them securely in one place.
Kelp is the most enormous kind of seaweed. lt is a greeny-brown colour and can grow really fast – amazingly up to one metre a day!
ln some places, people harvest kelp from the sea. They cut it and pile it up in boats to take back to the shore.
Then the kelp is processed and put into products like toothpaste and beer and paint.
lf you burn kelp, you get a chemical called potash which can be used to make gunpowder; (as used at the Battle of Waterloo [1815]).
ln some places there are seaweeds on the beach that animals like sheep and deer eat. lt makes a change from grass. Some seaweeds can even be eaten by humans as well.
ln Wales they make lava bread which is made with seaweed and the Japanese regularly eat seaweed. lt is very good for your health.
There are over 9,000 types of seaweed around the UK with different types living on the upper and lower shore. This is because some can bear to be out of the water longer than others.
All the plants and creatures in the rock pools of the tidal zone live their lives with the rhythm of the tides. The tidal zone is the area along the beach that is under water only some of the time.
Some people put seaweed on their compost heaps – making sure that they don't collect up crabs and other sea creatures before they take it home!
lt is a little bit smelly, so you wouldn't want to put it in a compost heap that is very close to your house.
lf you do take seaweed, it should always be what is washed up at the high tide mark. You shouldn't pull it up out of rock pools because the creatures that live there need it more than you do!
l'll speak to you soon.
Bye bye everyone – don't forget to subscribe to my blog!
Love and kisses
Salty Sam

www.christina-sinclair.com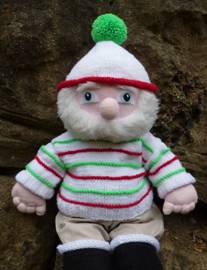 Bill and Bob's Joke of the Week


Bill:  Why did the surfer stop surfing?
Bob:  l don't know. Why did the surfer stop surfing?
Bill:  Because the sea weed!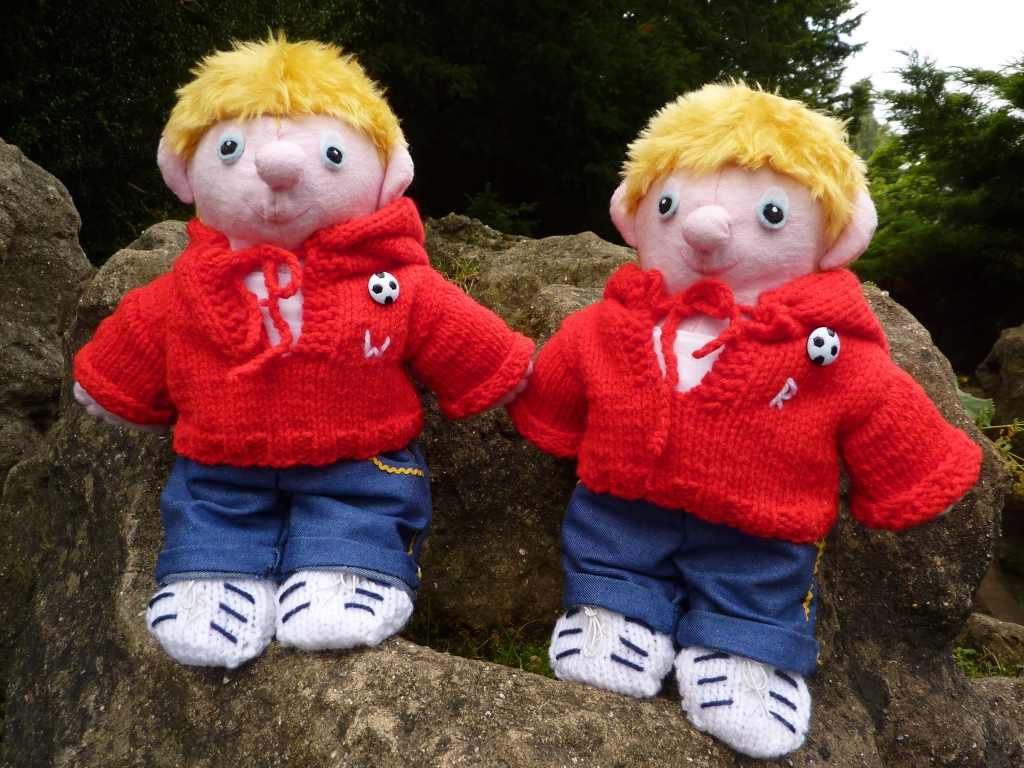 Salty Sam © Christina Sinclair 2015
Unauthorized use and/or duplication of material from this blog without express and written permission from this blog's author and owner is strictly prohibited.
Links may be used to www.christina-sinclair.com

Picture Gallery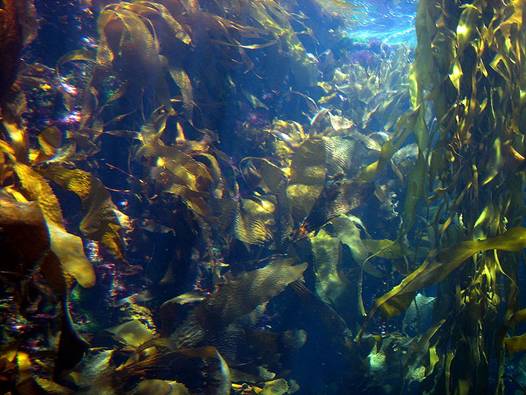 A kelp forest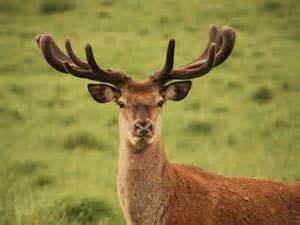 Red deer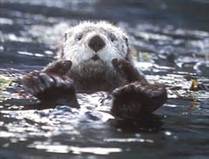 Sea otter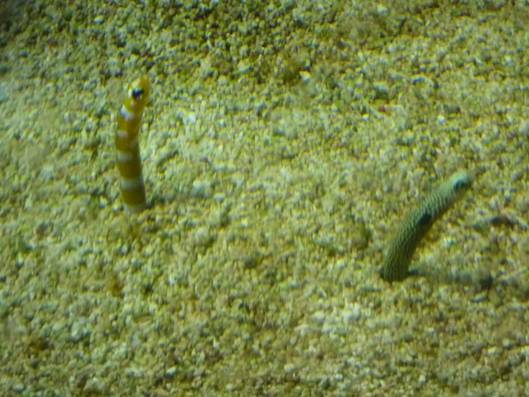 These spotted garden eels look like plants growing out of the seabed but they are really animals hiding in the sand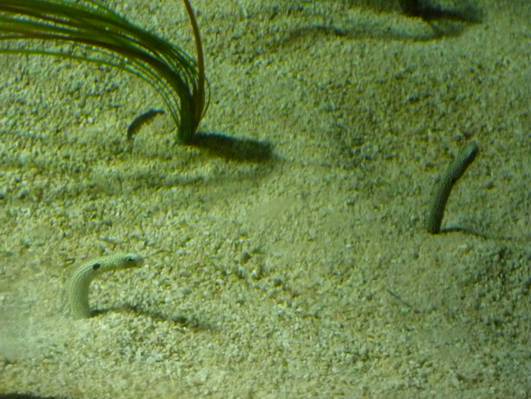 These eels are hiding amongst the seaweed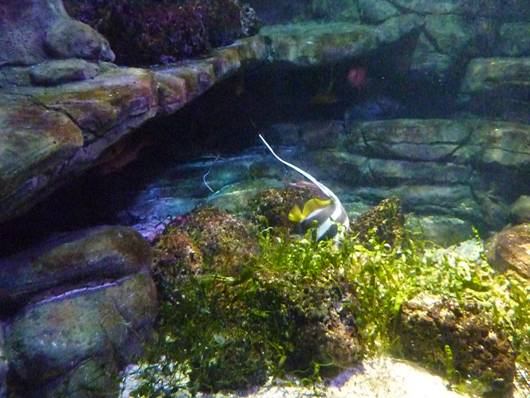 Seaweed gives food and shelter to many creatures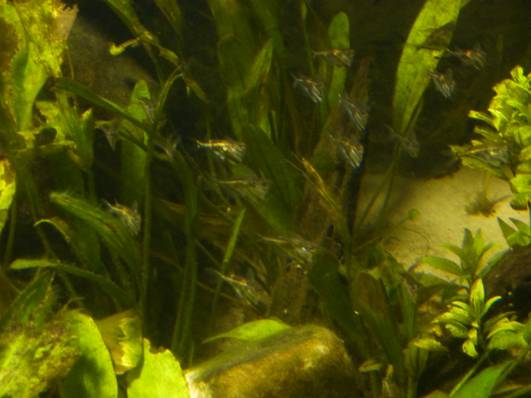 Water weed grows in rivers as well of course giving shelter to the animals there –
like these marbled hatchet fish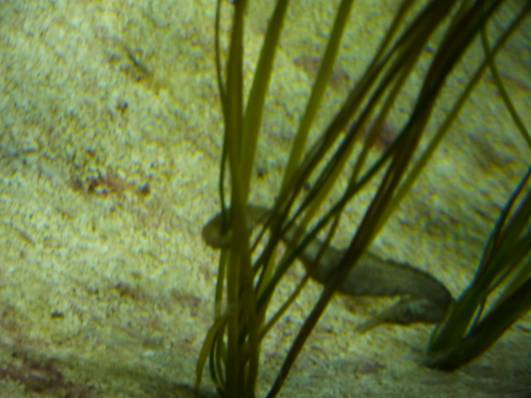 Seahorses use weed to cling on to so that they don't drift off in the current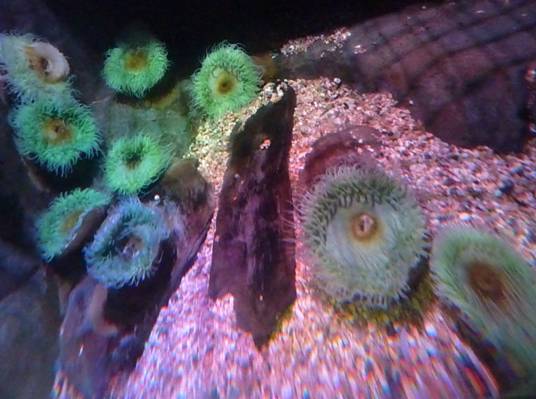 Some things that look like plants are actually animals like these surf anemones



  THE SALTY SAM NEWS DESK


One of the nice things about living in Rocky Bay is that children can always go down to the beach to play – weather permitting of course!
Bill and Bob love going to the beach and so does their best friend Henry.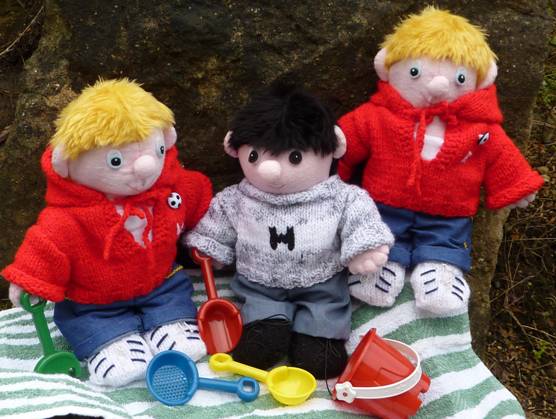 Bill, Henry and Bob on the beach

NEWSDESK MINIMAKE
MERMAID SWEATERS AND ACCESSORIES
If you made some mermaids from Blog Post 6 and you would like to make some clothes and accessories for them, this pattern is a really easy one for a knitting newbie, just as long as you know how to cast on to increase your stitches.
If you are quite a fast knitter, you should get a whole sweater made within a day!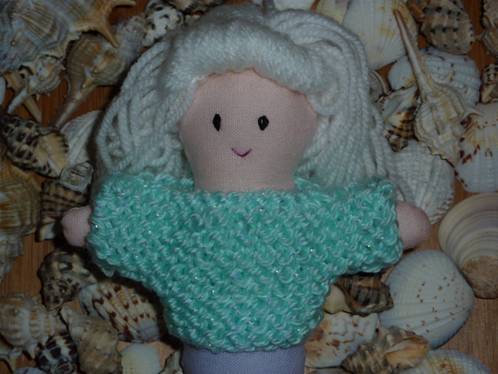 SWEATER FRONT AND BACK (KNIT TWO)
Using 4mm knitting needles and dk yarn cast on 12 sts
Garter stitch 6 rows
Increase 3 stitches at the beginning of the next 2 rows
Garter stitch 8 rows
Cast off
(16 rows altogether)
Use the tails of yarn to sew up the side seams
Sew the shoulder/upper arm seams up 2cm/¾ inch from the wrist
BAG (KNIT ONE)
Using 4mm knitting needles and dk yarn cast on 8 sts
Garter stitch 16 rows
Cast off
Sew up the side seams
Crochet 20 chains into a length of yarn to make a strap and sew the ends into the sides of the bag
SCARF (KNIT ONE)
Using 4mm knitting needles and dk yarn cast on 40 sts
Garter stitch 4 rows
Cast off
Thread the tails of the yarn left over along the ends using a yarn needle to neaten
HAIRBAND (KNIT ONE)
Using 4mm knitting needles and dk yarn cast on 50 sts
Knit 2 rows
Cast off
Thread the tails of yarn left over along the ends using a yarn needle to neaten
TIP
When you make these garments, slip the first stitch of each row over onto your needle without knitting it to get a neat edge. This is called a 'slip stitch'.
(Garter stitch is knitting every row.)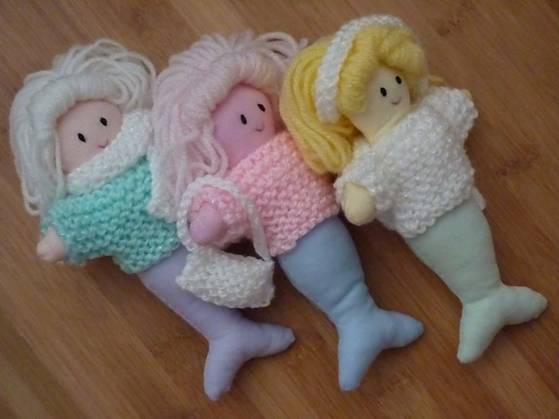 Smile for the camera girls!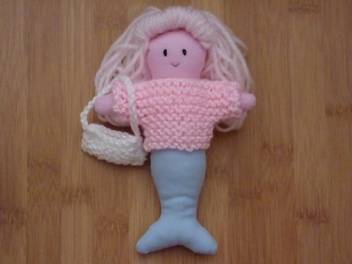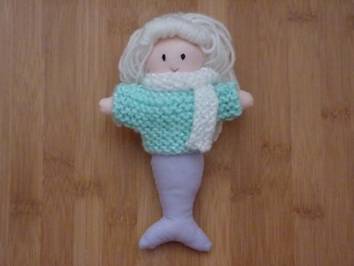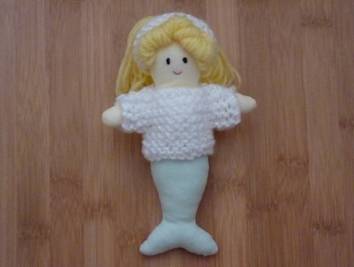 *********************
TO ADVERTISE ON THIS BLOG
PLEASE CONTACT:
                                                  christina.sinclair.ads@aol.co.uk
  *********************
One in six adults around the world have come through childhood unable to read and write, a situation mainly due to lack of books and opportunity to read. In response to this shocking situation, the Book Bus was founded by publisher Tom Maschler with the aim of supplying books and making them accessible to children.
In 2008 the Book Bus began delivering books to schools in Zambia and working with children to inspire them to read. Five years on and they have opened reading schemes in Zambia, Malawi, and Ecuador where over 10,000 children now have books that are relevant and accessible to read. They look forward to continuing their reading schemes in 2015 with the aim of reaching a further 10,000 children by 2016.

Find out more about the Book Bus
http://www.thebookbus.org/index.html


Quick Quiz
What do these phrases mean?
to have a whale of a time
to shell out
to hit the rocks
to make waves
to be at sea
to come out of one's shell
the world is your oyster
to use a sprat to catch a mackerel


BLOW MY FOGHORN!!! 

PLUS
Salty Sam fans can join in with their comments and share them with children all over the world. You will need permission if you are not an adult.
Enter your e-mail address to subscribe to my blog and receive new Salty Sam Blog Posts for free by e-mail every Fun Friday. Your address will be kept private and will not be shared with any third party.
Sign me up at the side bar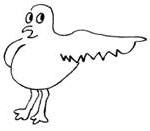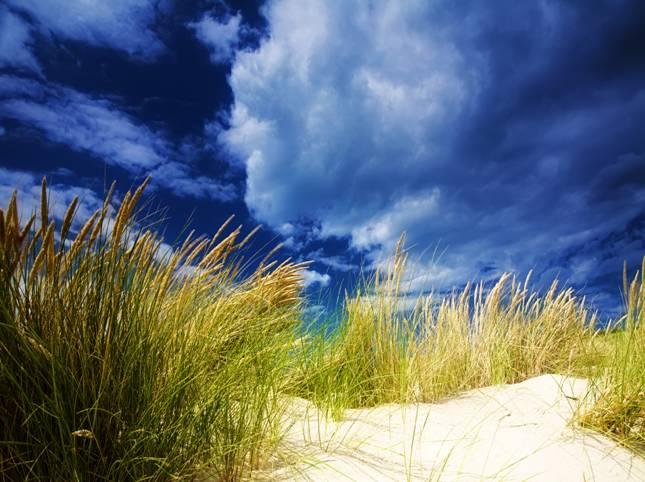 lt's the Weekend!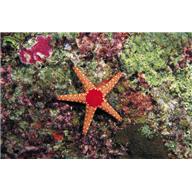 HOW TO COVER BOOKS AND BOXES 
For this project you can use plain paper, decorated wrapping paper or paper you have decorated yourself. You can use left-over wall paper for heavy books.
TO COVER A BOOK
Open the book and lay it down on the under side of the paper. Draw around the book using pencil.
Using a ruler to measure properly and draw straight lines; draw another rectangle around the one that you have drawn – about 5cm/2 inches bigger all the way around (less if it is a very small book).
Cut the larger rectangle out, and lay the book open in the centre of the cover that you have just made.
CLOSE THE BOOK and then wrap the paper around tucking the two ends into the book cover. Crease the paper and open the covers again. Now you can see where you will need to fold the paper in around the inside of the book cover.
Cut off the corners of the paper wrapping a little way away from the corners of the book to reduce bulk and get neater corners.
Use clear sticky tape to stick the paper down inside the covers.
Clip out a flap of paper at each end of the spine or snip two cuts down to the book edge and tuck the flap underneath – that is to say between the paper cover and the book.
If you are covering quite a valuable book, then only put tape on the paper cover that you are making and not on the book.
DO NOT try to fold the paper covering around the book when it is open because it will not shut afterwards.
TIP
You can also cover files in the same way. But don't cover your school exercise books unless it is allowed in your school.
And don't forget to put a label on the front of your book otherwise you might forget what it is!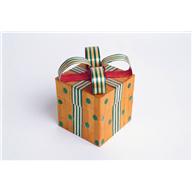 TO COVER A SHOEBOX (OR SIMILAR BOX)
Make sure that you have enough paper to bring up the sides and a little way into the inside of the box.
Put the box into the centre of the paper (underside up) and holding the box firmly, mark where the corners of the box are on the paper.
Take the box away and draw diagonal lines from the corners of the paper to the marks you have just made. Make sure that your lines are straight and even.
Cut along these lines from the corner of the paper to almost where your pencil marks are.
Glue the paper up the sides of the box neatly (ends first) folding (and cutting any excess paper away if you want) to in order to make the box look the way you want it to. Cover the lid in the same way.
To make the box unique, you can decorate the paper with your own designs before you use it to cover the box.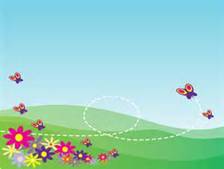 Or you can cover your box with plain paper and then stick on paper shapes or pictures around your box to make a collage scene.
You can make a row of cottages or a countryside scene with trees and farm animals or an underwater scene with seaweed and fish swimming between it. You could draw doors and windows on your box to make it into a house or you could draw stripes and wheels on it to make it into a racing car.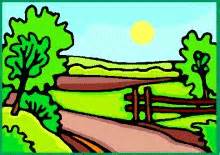 Then you might want to label your box to remind yourself what you are storing in there.
If you want to decorate a sturdy, plain, wooden box, you can cover the top with shells or a piece of embroidery.
*If you want to use a glue gun to glue shells on, get an adult to help you.
Lace any pieces of embroidery onto a piece of card lengthways and crossways (at the back) and pull the fabric tight against the card before you attach it to the box.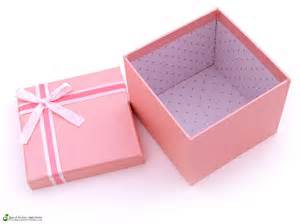 You can use left-over wall paper, wrapping paper, brown paper, foil, or you could create your own decorations on some plain paper. Newspaper is probably not a good idea because the ink often rubs off onto your hands.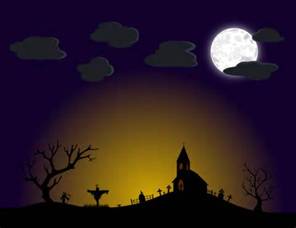 To create your own designs, you could use potato printing, stick-on shapes, ink stamps, transfers or stencils. Or you could make a silhouette with black paper and stick it onto a lighter coloured piece of paper.  You could add fine details using black pen.
You could use a picture just to decorate the lid or one side of a box or the front of a file or note book. You could use a picture from a greetings card that you particularly like.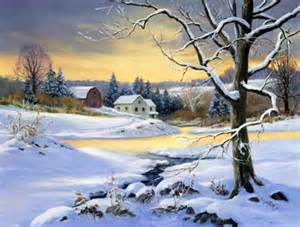 You could even draw your own pictures or patterns onto a piece of paper.
*Unless you have a very small book or box lid to cover, an A4 piece of paper will probably not be big enough.
The design in the photograph below was inspired by seaweed. The pattern is really easy to do. You don't need to be good at drawing to do it and yet it creates a really effective pattern.
You start by drawing some scrolls onto your paper. This is black pen on white paper but you could use thin felt-tip pen on coloured paper.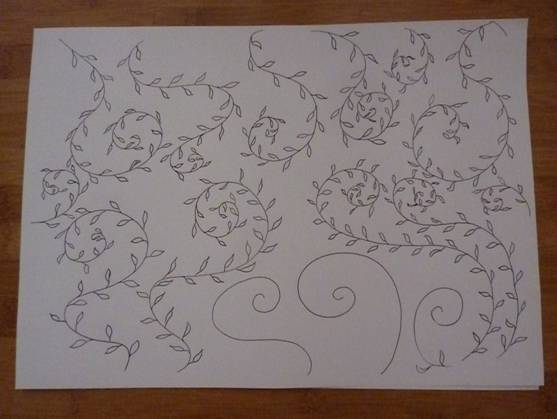 Draw alternate leaves up the sides of your scrolls and turn the tops of them into a leaf to neaten them. It is really easy to do – you just need to concentrate.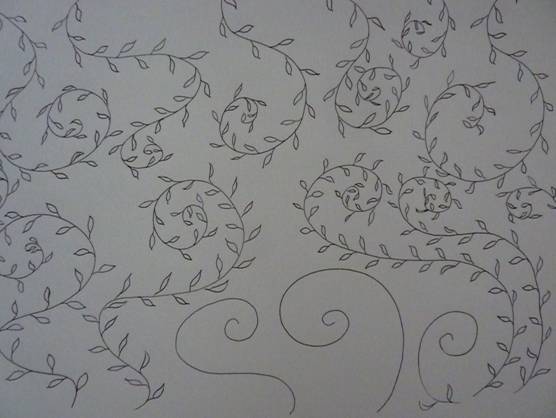 *Make sure that when you use inks or paints to create patterns or pictures on paper they are dry before you start to use the sheets to cover a book or box.
You can use a sticky label to label your book or box.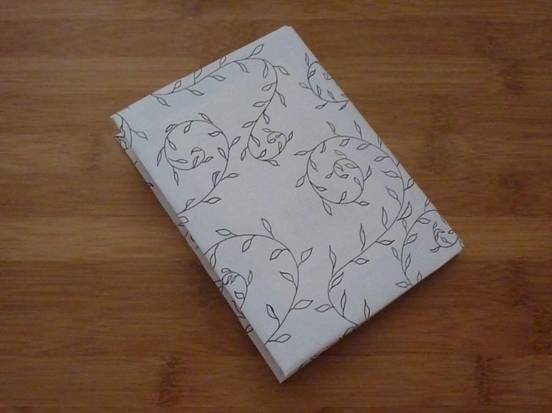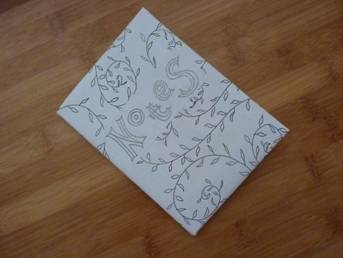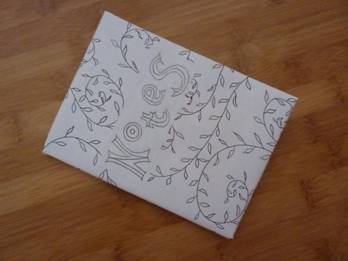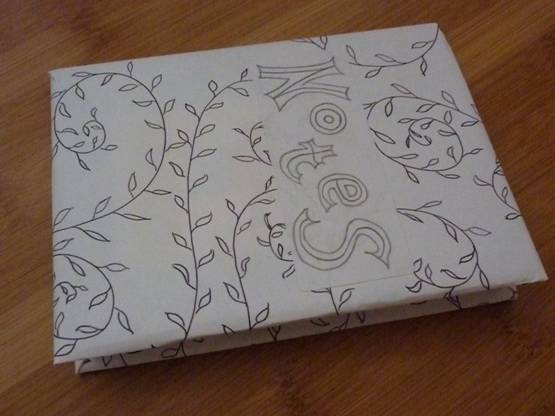 Or you could draw one squiggly line across a sheet of paper or card then add the leaves.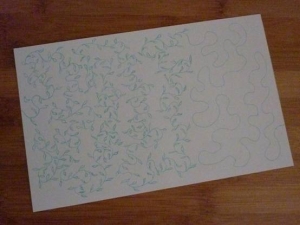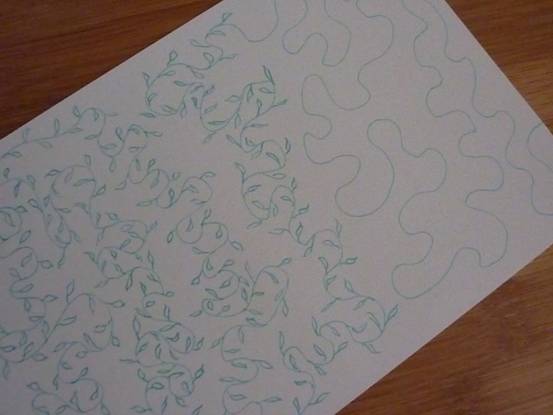 And you can add the stickers from Blog Post 13 to make inserts for your school planner.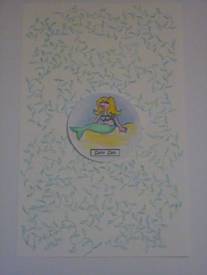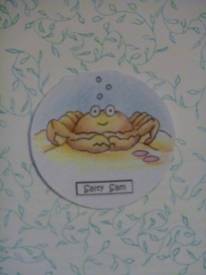 Or you could draw lines up the page to create seaweed that is growing up from the sea bed. Then use it as a background for your Salty Sam stickers.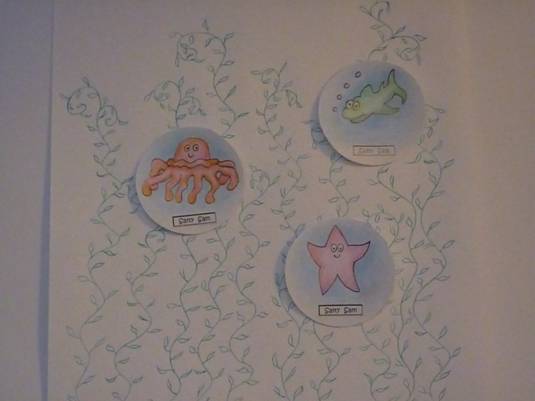 When you have lots of lovely storage boxes and files, it will be easier to keep your bedroom tidy!

 
Please note that the material on this blog is for personal use or for use in classrooms only.
It is a copyright infringement and, therefore, illegal under international law to sell items made with these patterns.
Use of all of the toys and projects on this blog is at your own risk.
©Christina Sinclair Designs 2015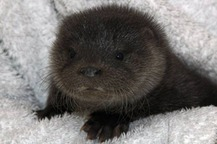 Baby otters are really cute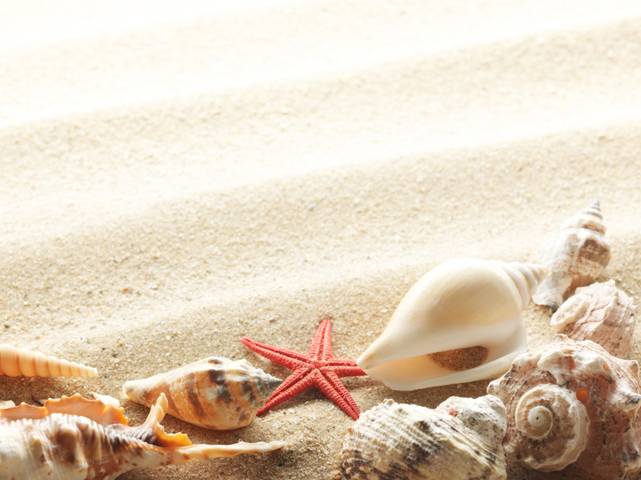 Quick Quiz Answers
to have a whale of a time – to enjoy yourself
to shell out – to pay out money
to hit the rocks – a situation has gone wrong
to make waves – to cause trouble
to be at sea – to feel lost or not know what to do about something
to come out of one's shell – to become more confident and less shy
the world is your oyster – you have many opportunities waiting for you
to use a sprat to catch a mackerel – sacrificing a small thing in order to gain something bigger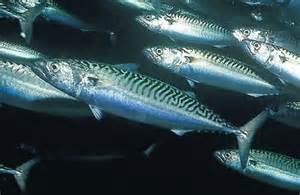 Mackerel 

Wildscreen Arkive
have some wonderful films about nature
Checkout:
http://www.arkive.org/bladder-wrack/fucus-vesiculosus/videos.html