August 5th, 2016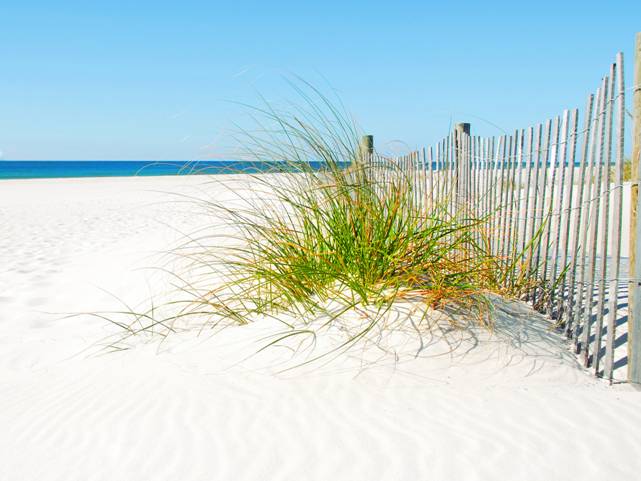 Salty Sam's Fun Blog for Children
Number 77
lgloos
Hello Everyone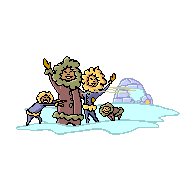 l expect you are on your summer holidays now.
Bill and Bob, my nephews,  always enjoy their holidays and always spend time with me in my lighthouse whenever they can.
They often ask me about my travels as a sailor. l have travelled around the world many times and l have many stories to tell them.
l always see a lot of them during their school holidays – weather permitting of course.
A few winters ago, there was so much snow in Rocky Bay during the school holidays that Bill and Bob could not get over to see me and decided that they wanted to build an igloo in the garden instead.
Of course they didn't because they didn't know how to.
You probably all know what an igloo looks like. lt is a round house made out of blocks of snow winding up in a spiral with a hole cut out of the top to make a sort of chimney.
lt has a covering of snow put all over it to keep out the wind.
When they saw me next, they asked me if l had ever been in one, and l told them that l had and it was surprisingly comfortable.
You go into the igloo by crawling through a tunnel that leads to the entrance hole.
The inside is much bigger than you think it will be from the outside because the floor level is lower than the ground level outside. This is because you are standing in the place where the compacted snow and ice was cut out in blocks to make the igloo. You can stand up without banging your head.
lt's also quite surprisingly warm inside because snow is what we call a good 'insulator'. That means it acts as a sort of barrier to keep the heat in.
The heat and light and means of cooking are all provided by an oil lamp.
There is a thin sheet of ice set in the wall above the entrance tunnel that acts like a window. You can't really see through it, but light can come inside during the daytime.
lnside the igloo there is a sort of shelf around the walls where you can sit or sleep.
lt can get up to 10°c inside which can be up to 40°c higher than outside!
lt really is quite snuggly!
So Bill and Bob went to the Rocky Bay Library and got out a book called lgloo Building by Art Tic.
Bill and Bob's dad said that even if they knew how to make an igloo they were still not allowed to make one though.
They thought that was a shame.
Bye bye everyone – don't forget to subscribe to my blog!
Love and kisses
Salty Sam

www.christina-sinclair.com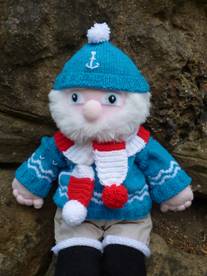 Bill and Bob's Joke of the Week


Bill: What do you get if you cross a snowman with a man from Cuba?
Bob: l don't know. What do you get if you cross a snowman with a Cuban?
Bill: An ice cube!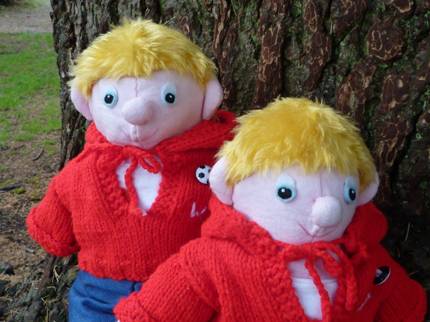 Salty Sam © Christina Sinclair 2015
Unauthorized use and/or duplication of material from this blog without express and written permission from this blog's author and owner is strictly prohibited.
Links may be used to www.christina-sinclair.com

Picture Gallery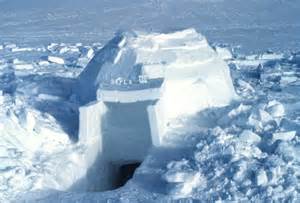 Most of the igloo is below ground level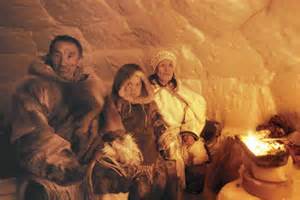 The inside is well-lit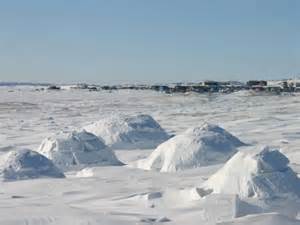 The outside of an igloo is covered in a layer of snow to close up the gaps in the ice blocks
that are used to construct them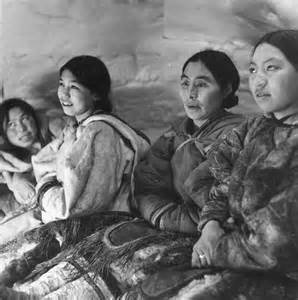 Inuit women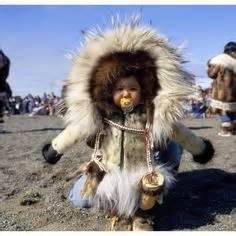 A little one dressed against the cold


  THE SALTY SAM NEWS DESK


Bill and Bob's cousin Emily has been busy making a lace heart sachet ready for her mother's birthday this week.
She will stuff it with lavender that Auntie Alice has gathered for her from her garden.
She will need to let the lavender dry first. Then she will be able to strip the flower heads off the stalk and put them in her sachet.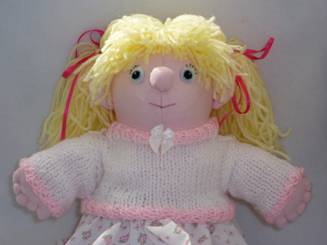 Her mother will be able to put the sachet in her drawer and the smell of the lavender will last a long time.
Emily has to hide it in a box under her bed so that her mother won't see it until it is finished!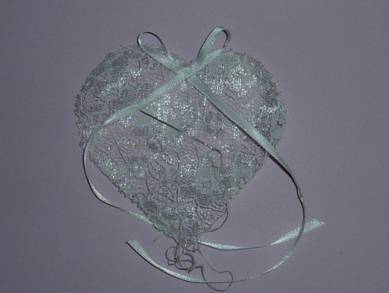 The favourite presents mothers receive are the ones that children make themselves.
Of course you could give a heart like this on St Valentine's Day or Mothers' Day as well.
NEWSDESK MINIMAKE
HEART SACHET
Cut 2 heart shape pieces of lace using the kind of lace that will not fray when it is cut. Lay them wrong sides together.
Sew together by over-sewing the edges making sure that your stitches are quite close together.
Leave a gap to push in the dried lavender (or pot pourri) and decorate with bows, flowers or loops.
Use a little funnel from the kitchen to make the job of filling the heart with dried lavender flowers easier.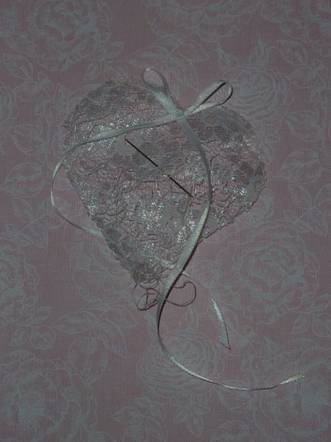 *********************
TO ADVERTISE ON THIS BLOG
PLEASE CONTACT:
christina.sinclair.ads@aol.co.uk
 ********************* 


Quick Quiz
 
What do these phrases mean?
in my circle
to toe the line
to be a square peg in a round hole
to try and square the circle
to go back to square one
to eat a square meal
to run round in circles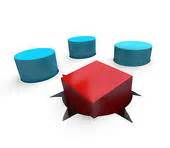 BLOW MY FOGHORN!!! 

 
PLUS
 
Salty Sam fans can join in with their comments and share them with children all over the world. You will need permission if you are not an adult.
Enter your e-mail address to subscribe to my blog and receive new Salty Sam Blog Posts for free by e-mail every week. Your address will be kept private and will not be shared with any third party.
Sign me up at the side bar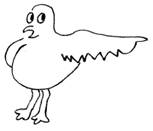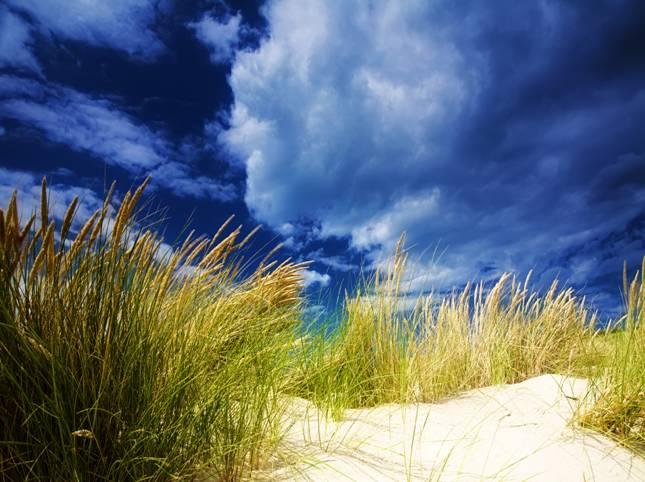 lt's the Weekend!

HOW TO MAKE A SNOWMAN TREE DECORATlON
Make two pompoms using white dk yarn.
Use two circles of card 6cm in diameter with a 2½cm central hole to make the body pompom.
Use two circles of card 4cm in diameter with a 2cm central hole to make the head pompom.
Sew the two together using sewing thread.
Decorate with felt, beads or wiggle eyes.
Make a scarf by crocheting 40 chains into a length of dk yarn. You can crochet a different colour scarf for each snowman, if you want to make a few for your tree.
Stuff a toothpaste tube cap with tissue paper and glue it to a circle of card 3cm in diameter (you can draw around a large reel of thread to get the right size). Paint the hat black and when dry, glue it to the top of the snowman's head.
Create a loop using sewing thread to hang the snowman up. Take it through the snowman's neck.

(This is a decoration and not a toy.)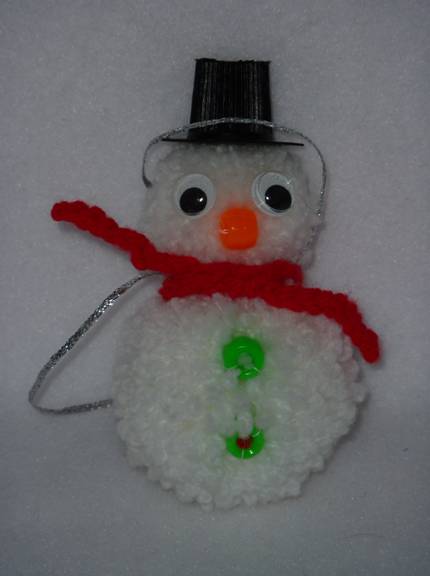 Please note that the material on this blog is for personal use and for use in classrooms only.
It is a copyright infringement and, therefore, illegal under international law to sell items made with these patterns.
Use of the toys and projects is at your own risk.
©Christina Sinclair Designs 2015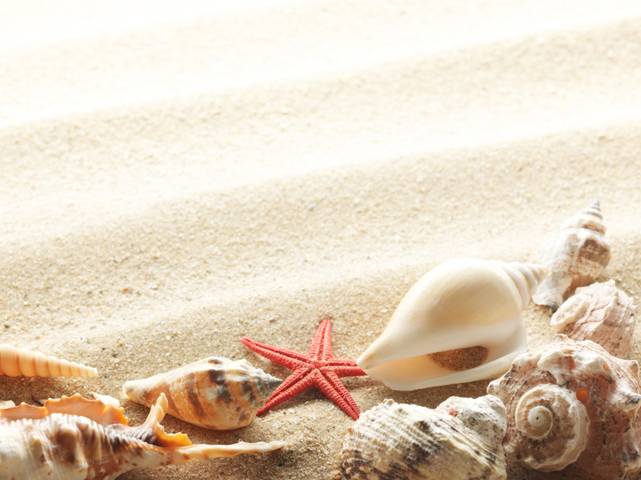 Quick Quiz Answers
in my circle –
to toe the line –
to be a square peg in a round hole –
to try and square the circle –
to go back to square one –
to eat a square meal –
to run round in circles –
the people l know
to do what you have been asked to do or what is expected of you
to have a character that means that you do not fit into a group of people or situation or job
to try to do the impossible – to start a project that will show no results
to have to start a project again
to eat a filling and healthy meal
to be very active but not be achieving much