December 15th, 2017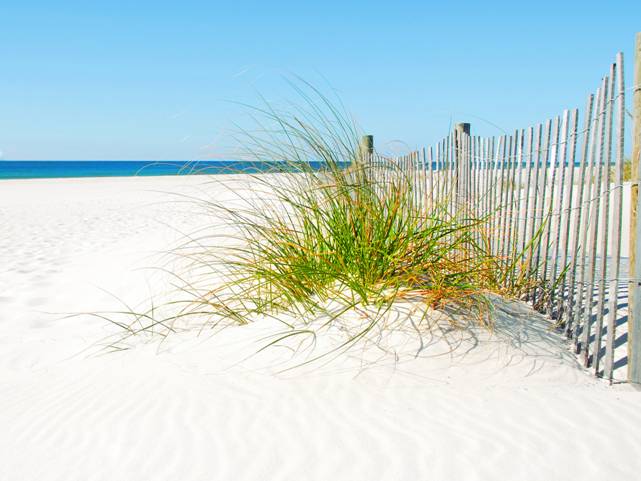 Salty Sam's Fun Blog for Children
Number 148
Famous Trees
Hello Everyone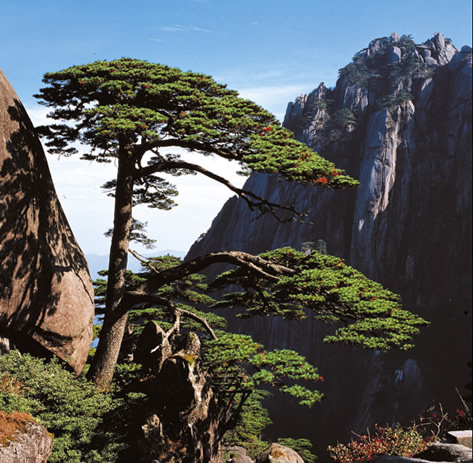 Every country has famous people, buildings and historical events. They sometimes have famous animals and even trees.
My blog post this week is about some very interesting ones. Some you might know and some you might not…
The oldest tree planted by a person is Jaya Sri Maha Bodhi which is a sacred fig tree in Sri Lanka. lt is said to be the southern branch from a tree in lndia that Buddha once sat under to contemplate (think) in order to gain wisdom. lt was planted in 288 BC.
As you can imagine, it is extremely important to Buddhists all over the world because of its links to the beginning of their religion. lt is protected by golden railings and surrounding trees.

The Tree of Life in Bahrain is famous because it is the only big tree growing in the middle of a vast area of desert. lt is able to live there because it has unusually deep roots that can seek out water far below the ground.
lt is about 400 years old, nearly 10 metres/32 feet high and is a local tourist attraction visited by over 50,000 tourists every year.

One of the most famous tourist attractions and a subject to paint for many artists is the mountain range in eastern China called Huangshun.
These mountains were left with unusual outlines after they were carved by glaciers (rivers of ice) and they have pine trees growing precariously on the sides of them.   There is often an eerie fog that lies amongst the mountains; it is actually clouds. These clouds have a name; they are known as 'The Sea of Clouds' and it is possible to view these clouds from above if you stand on one of the mountain peaks.
The Ying Ke Pine is one of the most famous trees in these mountains. The name in English means The Welcoming Guests Pine. lts picture is at the top of the page.

The Judean date palm provides food and shade for the people of the Middle East. One species that was once a major food and export crop in ancient Judea was thought to have become extinct around 150 years before Christ was born.
But in 2005, a preserved 2,000 year old seed found in the palace of Herod the Great miraculously sprouted. A number of seeds had been found in a jar during excavations in the early 1960's and scientists planted three of the seeds 40 years later.
lt is thought that the seeds were preserved so well because of the dry conditions they were kept in.
ln 2011 the palm, nicknamed 'Methuselah' after the oldest living person in the Bible, was transplanted from its pot into the ground. Methuselah is a boy tree. (Some species of trees are male or female and some are both male and female.)

Old Tjikko is a Norway Spruce in Sweden that is over nine and a half thousand years old. lt is the oldest individual clonal tree. A clonal tree means many trees connected by one root system, so although the trunk of the tree is only a few hundred years old, the whole organism it sprouted from is much older.

The oldest living non-clonal tree is a Great Basin Bristlecone Pine in California which is nearly 5,070 years old.
The oldest clonal tree is Pando. This word is Latin and means 'l spread'. lt is also known as 'The trembling Giant' because it is a clonal colony of a single tree with one root system but many trunks called a Quaking Aspen. This tree is also a boy.
lt is the heaviest and oldest known living organism.
lt is 80,000 years old.

But if you want to talk about large single trees, giant sequoia trees are famous for being big.
The Wawona Tree was a famous giant sequoia in the Yosemite National park. lt was 69 metres (227 feet) tall and 27 metres (90 feet) around its trunk.
A tunnel was cut through the tree in 1881, making use of a scar that the tree already had. lt became a tourist attraction and people loved to have their photograph taken driving through it.
lt fell over after a heavy snow weighted it down in 1969. lt was thought to be 2,300 years old.
But to finish my post this week, l am going to tell you about a tree that was associated with one of the famous forest dwellers of all time; Robin Hood.
The Major Oak is situated in Sherwood Forest in Nottinghamshire. lt is said that Robin and his men sheltered beneath it.
lt measures 10 meters/33 feet around its trunk and is 800-1,000 years old.
lt is so old it is now on crutches, as you can see from its photograph.
ln 2003, a plantation of saplings (baby trees) were grown from its acorns so that this famous tree would have offspring.
Do you have a famous tree near where you live?
Bye bye everyone – don't forget to subscribe to my blog!
lf you like my blog, please support it by telling all your friends and followers about it.
Thank you!
And see you again next Fun Friday!
Love and kisses
Salty Sam

www.christina-sinclair.com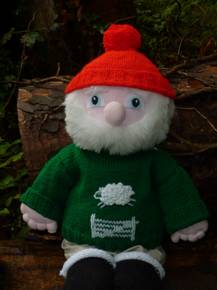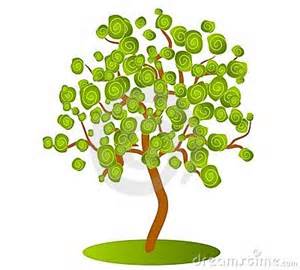 Bill and Bob's Joke of the Week


Bill: How can you identify a dogwood tree?
Bob: l don't know. How can you identify a dogwood tree?
Bill: By its bark.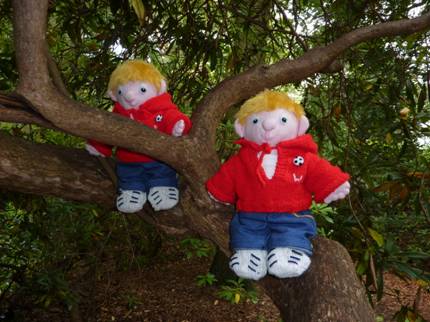 Salty Sam © Christina Sinclair 2015
Unauthorized use and/or duplication of material from this blog without express and written permission from this blog's author and owner is strictly prohibited.
Links may be used to www.christina-sinclair.com

Picture Gallery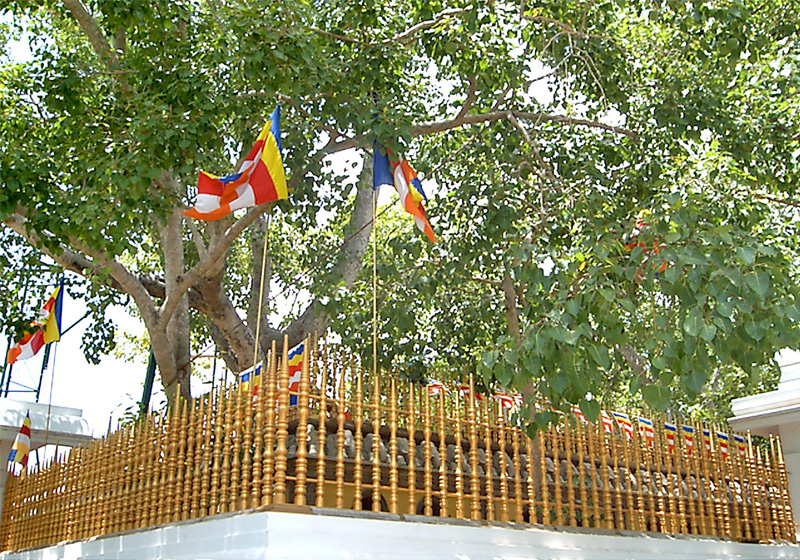 Jaya Sri Maha Bodhi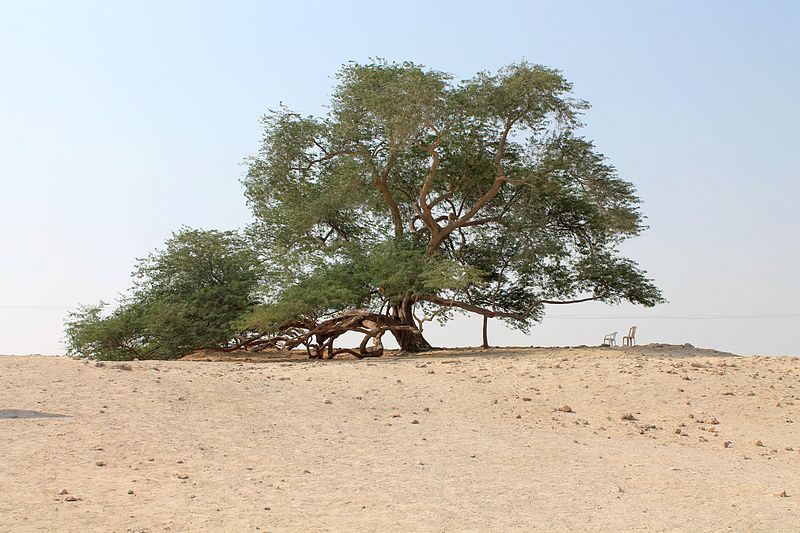 The Tree of Life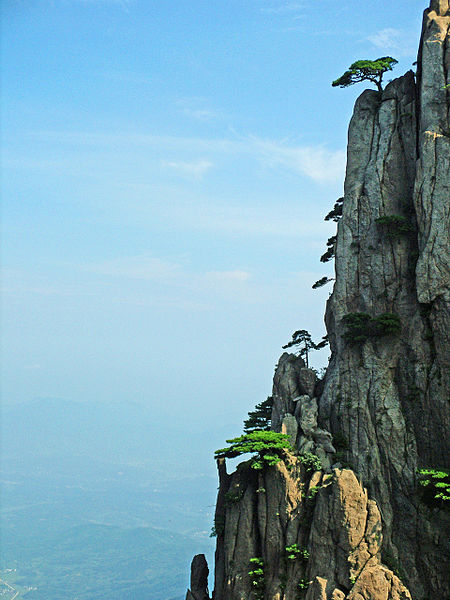 Trees on Mount Huangshan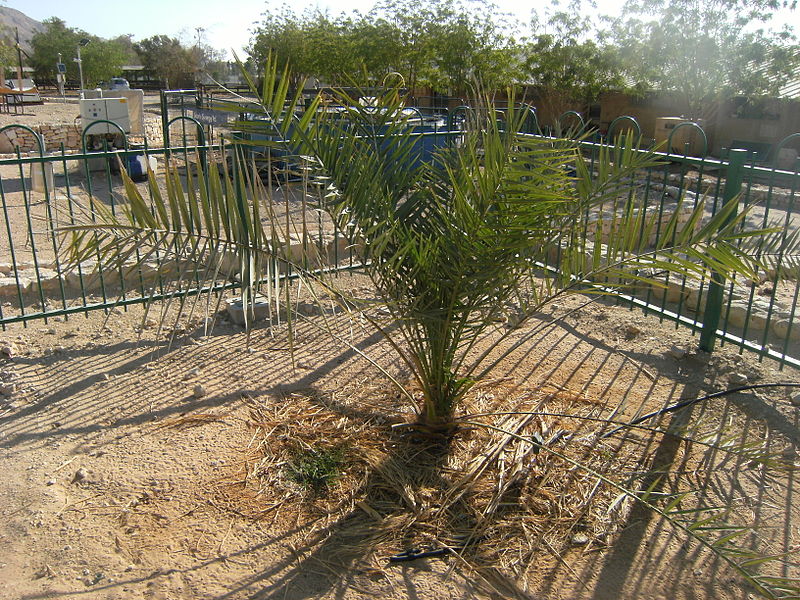 Methuselah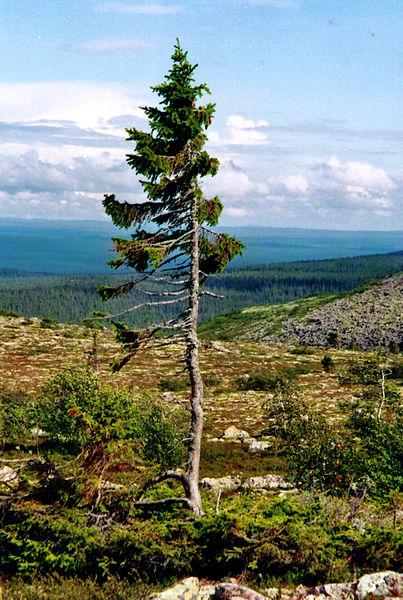 Old-tjikko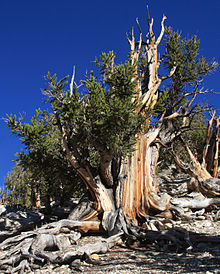 This is what a bristle cone pine looks like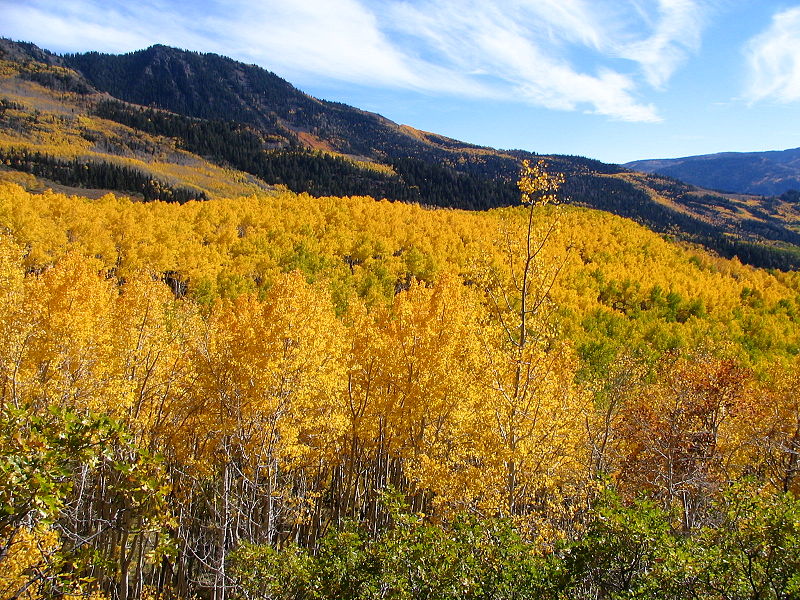 Pando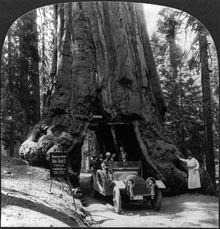 The Wawona Tree 1918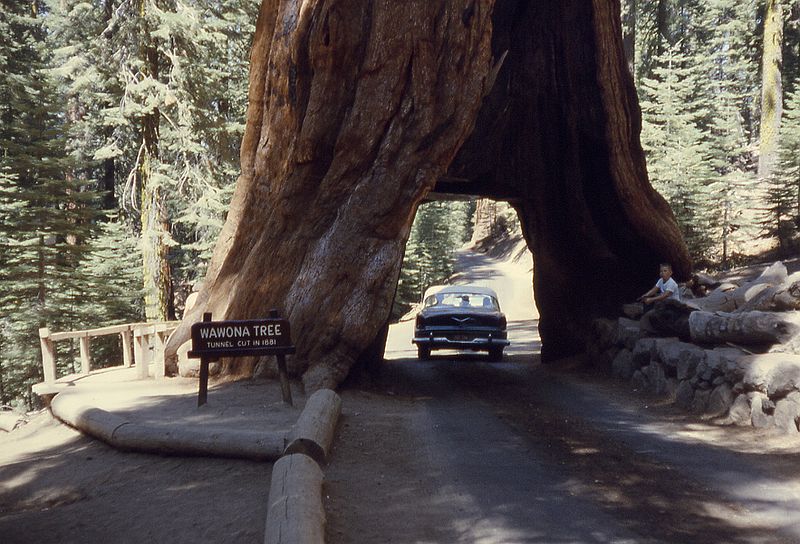 The Wawona Tree many years later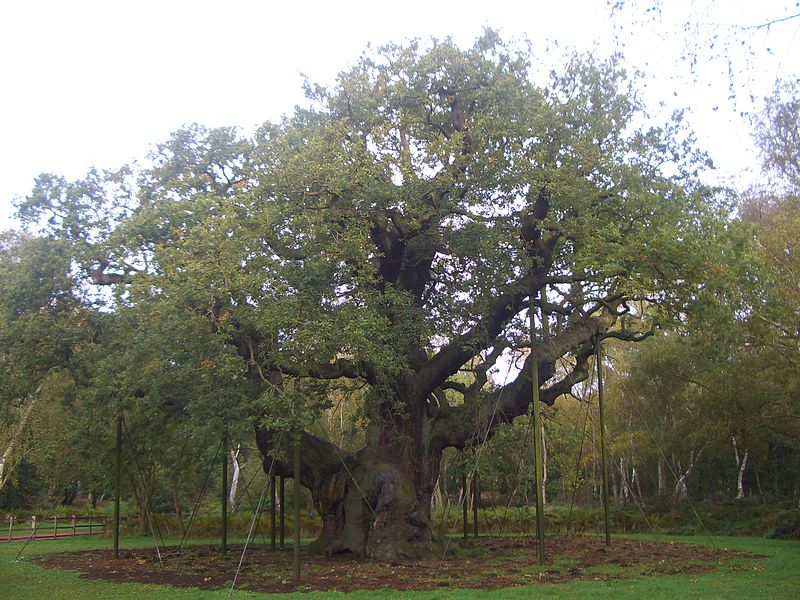 The Major Oak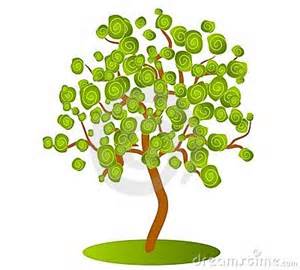 THE SALTY SAM NEWS DESK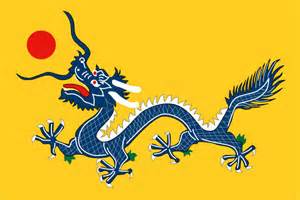 Bill and Bob found an idea to use up the pile of lolly sticks they had been collecting – Chinese spirals. (They always work on the maxim 'a model maker never throws anything away'!) Their friend Henry taught them how to make one.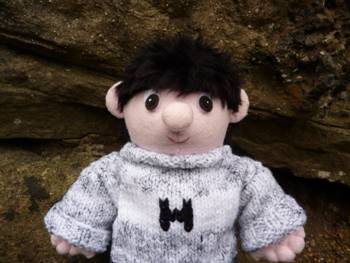 Henry
These spirals are easy to make if you have the time and look very effective hanging in a tree because the breeze blows them round.
NEWSDESK MINIMAKE
CHINESE SPIRALS
Collect some lolly sticks of the same shape and size – you will need quite a tall pile to make the spiral look very effective.

Paint them and leave them on a sheet of plastic to dry (a flat carrier bag will do).

When they are dry paint the other side.

Stick them together three at a time twisted at an angle to each other and leave them to dry.

Build up a tall tower with the groups of three making sure they are all at the same angle to each other.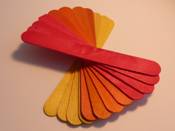 If you want to hang them outside in the branches of a tree, remember that PVA glue will melt if it gets very wet in the rain, so it might be better if you hang it indoors where it will catch the breeze from a window, or use glue that is weatherproof.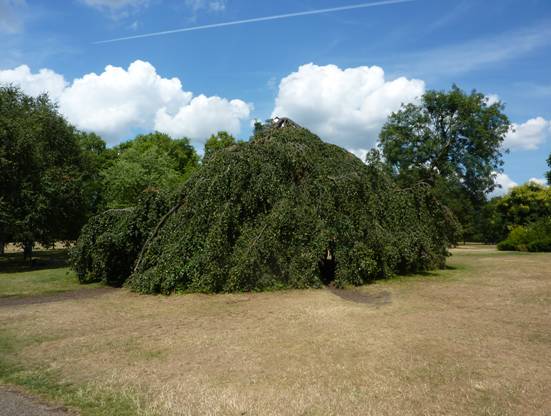 This seems to be the most popular tree in Hyde Park in London, judging by the number of people who try to climb up to the top, and the canopy creates a little 'house' inside.

*********************
TO ADVERTISE ON THIS BLOG
PLEASE CONTACT:
christina.sinclair.ads@aol.co.uk
*********************


Recipe Spot
This is a recipe for an easy but tasty asparagus quiche.
You will need:-
A large quiche dish lined with pastry
One large onion
A small pack of asparagus tips
A can of condensed asparagus soup
2 eggs
200g/8ozes grated cheddar cheese
Salt and pepper
Bake the pastry case for ten minutes with some baking beans weighing down the pastry (you can use a circle of greaseproof paper underneath them to stop them sticking to the pastry)
Peel and dice the onion and fry in a little oil
Boil the asparagus until tender (snap off the tough bases first if you have to)
Mix the soup and eggs together in a bowl with a pinch of salt and a pinch of pepper
Remove the case from the oven and baking beans from the case
Put the onion into the pastry case
Put the drained asparagus on top
Pour the egg mixture on top
Sprinkle on the grated cheese
Bake in a moderate oven for 30 minutes
* To prepare asparagus just bend it and it will snap in the place where the woody, inedible part begins – these ends can be discarded (if you buy just the tips they will possibly not need this preparation)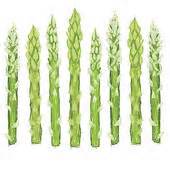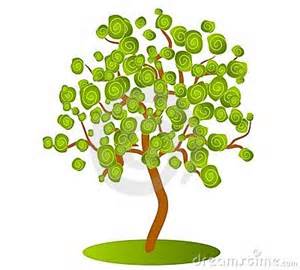 BLOW MY FOGHORN!!! 

PLUS
Salty Sam fans can join in with their comments and share them with children all over the world. You will need to ask permission if you are not an adult.
Enter your e-mail address to subscribe to my blog and receive new Salty Sam Blog Posts for free by e-mail every week. Your address will be kept private and will not be shared with any third party.
Sign me up at the side bar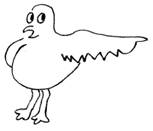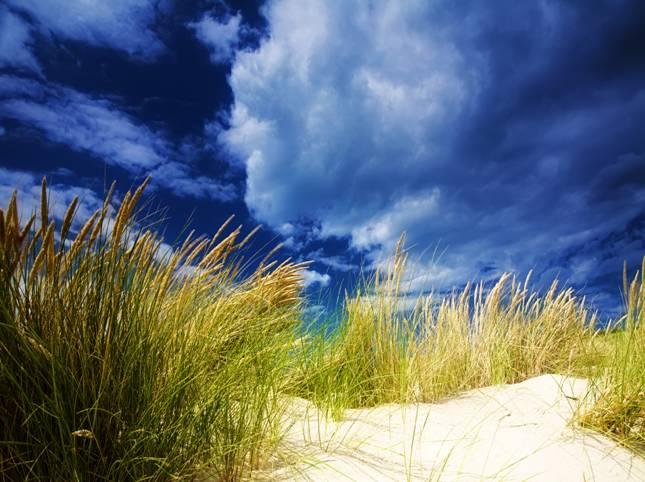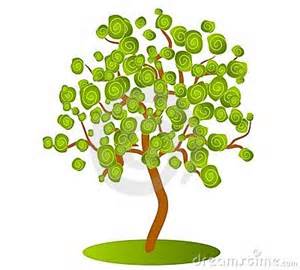 lt's the Weekend!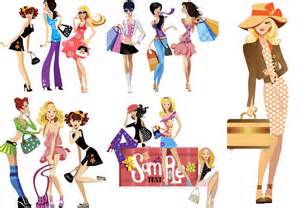 HOW TO MAKE A GREEN HOODED JACKET
FOR YOUR TWELVE lNCH DOLL
If your doll likes walking in the woods, this is the perfect jacket to keep her warm on a chilly day.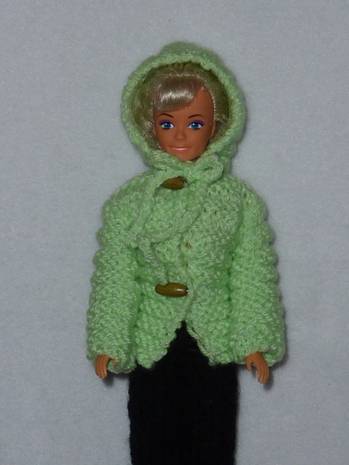 GREEN HOODED JACKET BACK (KNIT ONE)
Using 3½mm knitting needles and green dk yarn cast on 14 stitches
Knit 1 row
Purl 1 row
Purl 1 row
Knit 1 row
Repeat the last 4 rows 8 times
Cast off
GREEN HOODED JACKET FRONTS (KNIT TWO)
Using 3½mm knitting needles and green dk yarn cast on 10 stitches
Knit 1 row
Purl 1 row
Purl 1 row
Knit 1 row
Repeat the last 4 rows 8 times
Cast off
GREEN HOODED JACKET SLEEVES (KNIT TWO)
Using 3½mm knitting needles and green dk yarn cast on 12 stitches
Knit 1 row
Purl 1 row
Purl 1 row
Knit 1 row
Repeat the last 4 rows 7 times
Cast off
GREEN HOODED JACKET HOOD (KNIT TWO)
Using 3½mm knitting needles and green dk yarn cast on 10 stitches
Knit 1 row
Purl 1 row
Purl 1 row
Knit 1 row
Repeat the last 4 rows 6 times
Cast off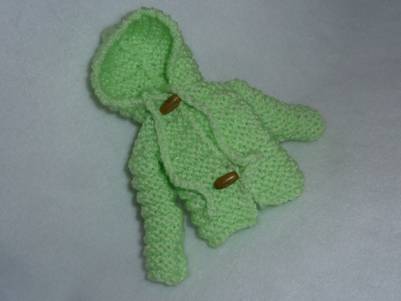 TO MAKE UP
Construct the jacket and hood separately.
Over-sew all seams.
Sew the shoulders together.
Sew the tops of the sleeves to the shoulders.
Sew the underarm and side seams.
Sew 2 snap fasteners and toggles to the front edges.
Sew the top and back of the hood.
Attach the bottom edge of the hood to the top edge of the jacket right sides together.

Crochet 18 or 25 chains into 2 lengths of green yarn (choose whether you would like long or short ties depending on how good you are at tying bows).
Attach one end of each tie to the bottom of the hood and neaten the other by pushing the end of the yarn into the chain using a yarn needle.
Neaten all ends of yarn.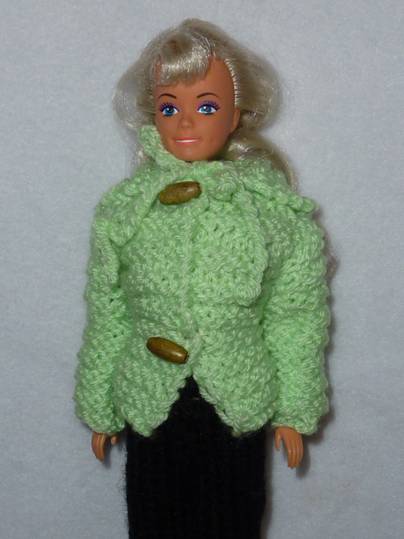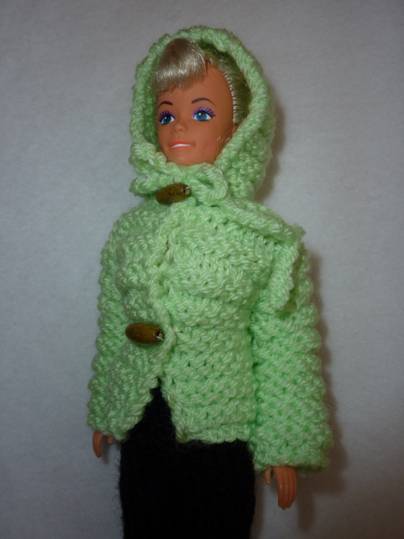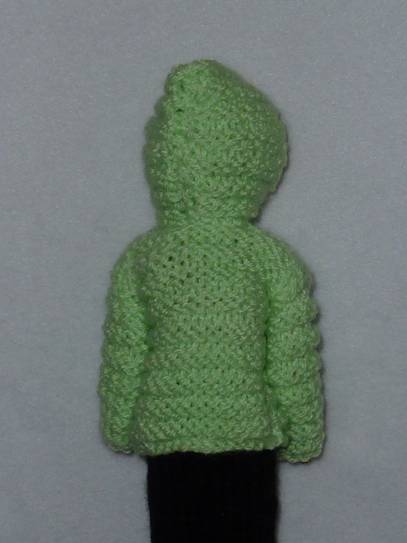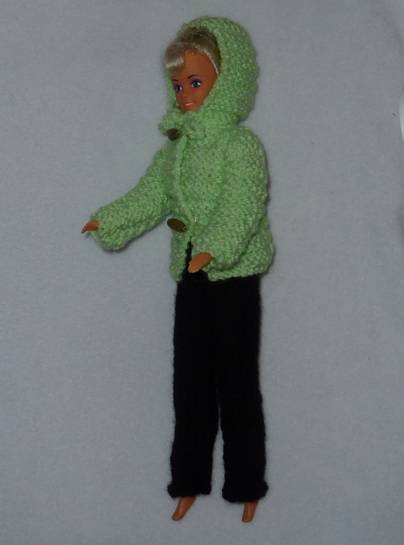 Please note that the material on this blog is for personal use and for use in classrooms only.
It is a copyright infringement and, therefore, illegal under international law to sell items made with these patterns.
Use of the toys and projects is at your own risk.
©Christina Sinclair Designs 2015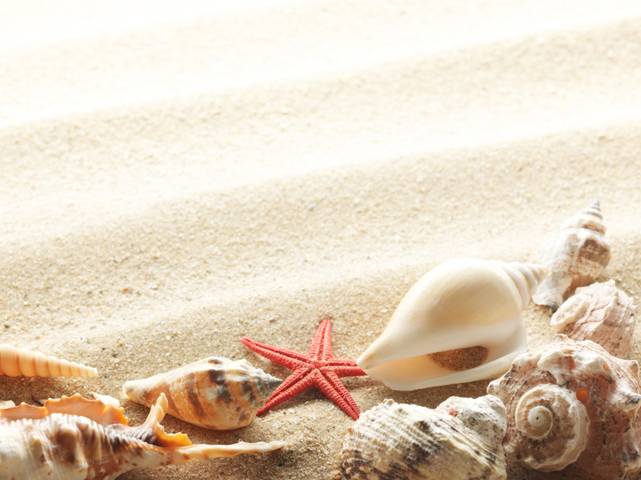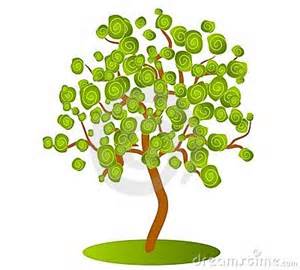 This is a peepul tree –
it is associated with Buddha too, as it was said that he liked to sit under these types of trees and contemplate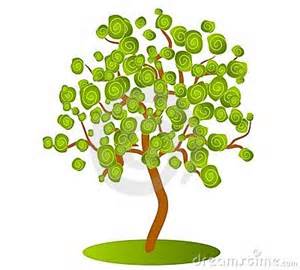 ANSWERS TO LAST WEEK'S WORKSEARCH
| | | | | | | | | | | | | | |
| --- | --- | --- | --- | --- | --- | --- | --- | --- | --- | --- | --- | --- | --- |
|   |   |   |   |   |   |   |   |   |   |   |   | L |   |
|   |   |   |   |   |   |   |   |   | P | A | R | I | S |
|   |   |   |   |   |   | M |   |   |   |   |   | S |   |
|   |   |   |   |   |   | A |   |   |   |   |   | B |   |
|   |   |   |   |   |   | D |   |   | O | S | L | O |   |
|   |   |   |   |   |   | R |   |   | T |   |   | N |   |
|   |   | W | E | L | L | I | N | G | T | O | N |   |   |
|   |   | A |   |   |   | D |   |   | A |   |   |   |   |
|   |   | S |   | R |   |   |   |   | W |   |   |   |   |
|   |   | H |   | O |   |   |   |   | A |   |   |   |   |
|   |   | I |   | M |   |   |   |   |   |   |   |   |   |
| C | A | N | B | E | R | R | A |   |   |   |   |   |   |
|   |   | G |   |   |   |   |   |   |   |   |   |   |   |
|   |   | T |   |   |   |   |   |   |   |   |   |   |   |
|   | C | O | P | E | N | H | A | G | E | N |   |   |   |
|   |   | N |   |   |   |   |   |   |   |   |   |   |   |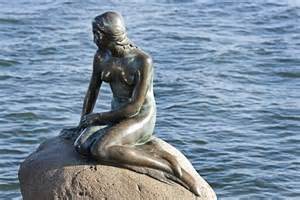 The Little Mermaid in Copenhagen