March 23rd, 2018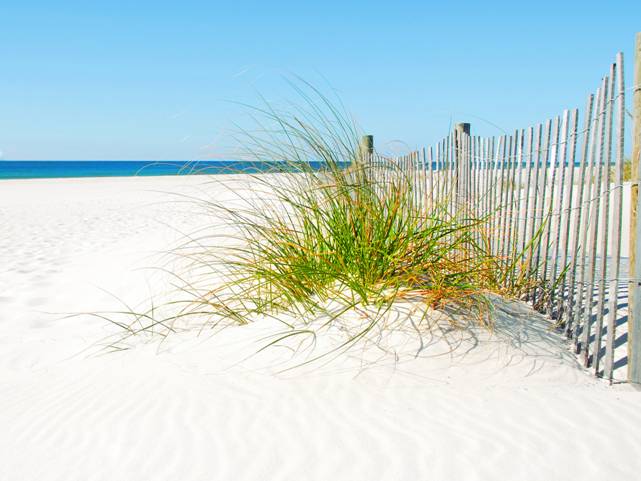 Salty Sam's Fun Blog for Children
Number 162
Dangerous Animals
Hello Everyone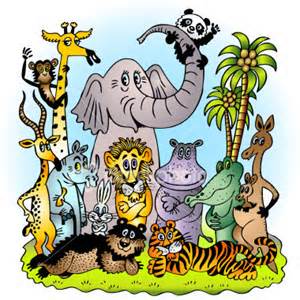 What do you think is the world's most dangerous animal?
Well, l am talking about animals; l don't mean humans because they invented guns and bombs.
l mean animals that are dangerous to us.
l asked Bill and Bob, and they thought it was a giraffe with a machine gun.
That wasn't much help.
Sometimes animals look gentle, but because they are very big they can crush you. Even the most docile (gentle) looking animal can attack if it thinks you are a threat to its babies. So don't get too close to cattle or horses in a field if they have babies and if they go for you, then run!
Wolves can attack people too, but if you see a pack looking at you in a hungry way, don't run. Throw things at the wolves and shout as loudly as you can. They like chasing prey so don't let them chase you.
Bears are one of the most powerful animals on earth. When they stand up they can be about 3 metres tall. They have enormous paws and claws. They also run faster than humans and can climb trees. They kill a few people a year.
Black bears are not too ferocious, but if you see a grizzly bear the best defence may be to play dead.
Sharks kill many more people than the grizzly bear. The great white is the most dangerous. Most people that are taken by sharks are wearing dark swimming costumes. The shark may have thought they were a seal which is what they prefer to eat. People are very frightened of sharks, but actually more people are killed by dogs than sharks.
There are many poisonous animals like some fish, frogs, spiders and octopuses. Some fish like piranhas actually attack animals; but not all piranhas will attack people. The most venomous jellyfish is the box jellyfish. lf someone gets stung by one of these animals, they will be paralysed and will not be able to swim to shore.
lf you get stung by a jellyfish, you should soak the sting in vinegar.
You might think the most dangerous animal is a hippopotamus. These creatures are very big and vicious and very feared where they live in Africa. They are bad-tempered and often chase and attack humans by biting them. Their mouth can open to over a metre wide. Amazingly, they can run really fast; faster than an Olympic sprinter. Their name comes from the ancient Greek for 'river horse' and they can even run fast underwater too. Related to whales, hippos are very happy underwater, where they cool themselves in the heat of an African day. They kill over 100 people every year.
lf you ever get chased by a hippo, try to climb a tree. Hippos can't climb trees.
Elephants kill even more people than hippos. They are very big and heavy. The African ones are more dangerous than the lndian ones and kill hundreds of people a year.
They are big enough to see from a distance, so keep away from them.
You might think that the most dangerous animal is a crocodile or alligator. Every year, hundreds of people are killed by them in rivers and swamps. People in Florida sometimes find alligators in their swimming pools. Alligator trappers have to come and rescue the house owners from the unwanted guests.
lf you get caught by a crocodile, squash its eyes with your thumbs.
Lions, tigers and jaguars kill just as many people or more. They can run really, really fast.
lt is best to stay in your Landrover.
Scorpions kill many more hundreds of people than big cats. One of the reasons is that they live in wild habitats which are nowhere near a hospital.
Check your shoes for scorpions when you get up in the morning because they like hiding in places like these in the night, if you ever go to a place where there are scorpions.
You might think that the most dangerous animal is a snake. There are many poisonous snakes in the world like: cobras, mambas and taipans. A few milligrams of the Belcher's sea snake venom could kill 1,000 people.
ln fact, it has been discovered that all snakes have some venom in them, even the ones called constrictors that grip and squash their prey.
Snakes kill thousands of people a year. They can hide in the grass; they can slither into people's houses. lf you see one and you can back away, do so, but if it is really up close, don't make any sudden moves because it will strike. So try to stay still.
The only native, venomous snake in Britain that is very dangerous is the adder. lt has a zigzag pattern down its back. lt lives in the New Forest and some places in Scotland.
lt rarely kills people, but if you are walking through long grass where it lives, it is probably a good idea to wear shoes that cover your feet well rather than sandals.
lf you do get bitten, you will need to go to hospital.
But none of these animals can be called the most dangerous animal in the world.
ln fact, the most dangerous animal is a really tiny one. Have you guessed what it is yet?
lt is the mosquito.
lt kills 2-3 million people a year.
This is because it spreads disease and these are diseases that kill people. Diseases like malaria, yellow fever and West Nile virus.
Mosquitoes tend to breed in stagnant water. Draining marshes often helps reduce their numbers.
People who live where mosquitoes live, sleep with nets around their beds to stop the insects biting them in the night.
(Some people might argue that the common housefly might be even more dangerous because it transmits more diseases than any other creature!)
So did you guess right?
Bye bye everyone – don't forget to subscribe to my blog!
lf you like my blog, please support it by telling all your friends and followers about it.
Thank you!
And see you again next Fun Friday!
Love and kisses
Salty Sam

www.christina-sinclair.com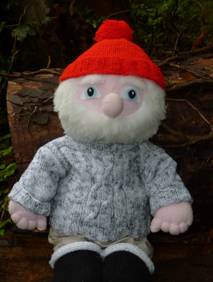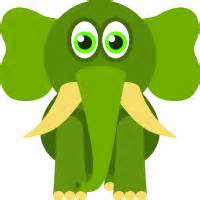 Bill and Bob's Joke of the Week


Bob: Why did the zookeeper refuse to work in the elephant enclosure?
Bill: l don't know. Why did the zookeeper refuse to work in the elephant enclosure?
Bob: Because the work just kept piling up.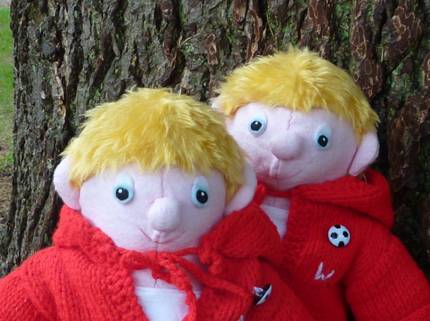 Salty Sam © Christina Sinclair 2015
Unauthorized use and/or duplication of material from this blog without express and written permission from this blog's author and owner is strictly prohibited.
Links may be used to www.christina-sinclair.com

Picture Gallery
A grizzly bear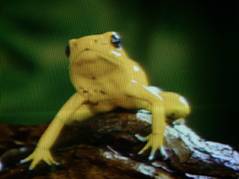 A poison dart frog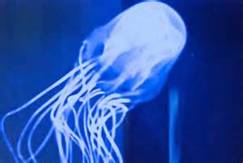 A box jellyfish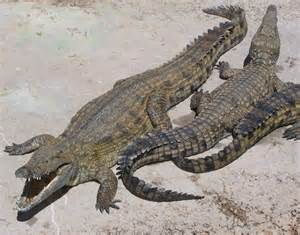 Crocodiles have pointed snouts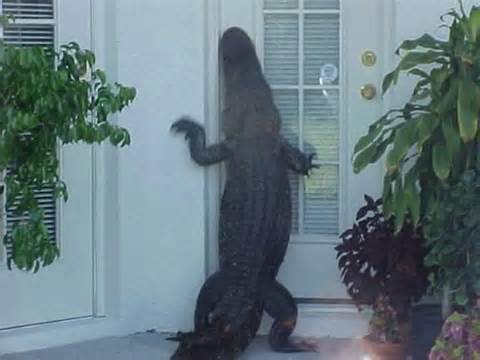 Alligators have rounded snouts
(Oh dear, he can't reach the door bell – what a pity!)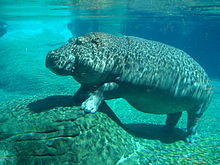 A hippo under water can still run very fast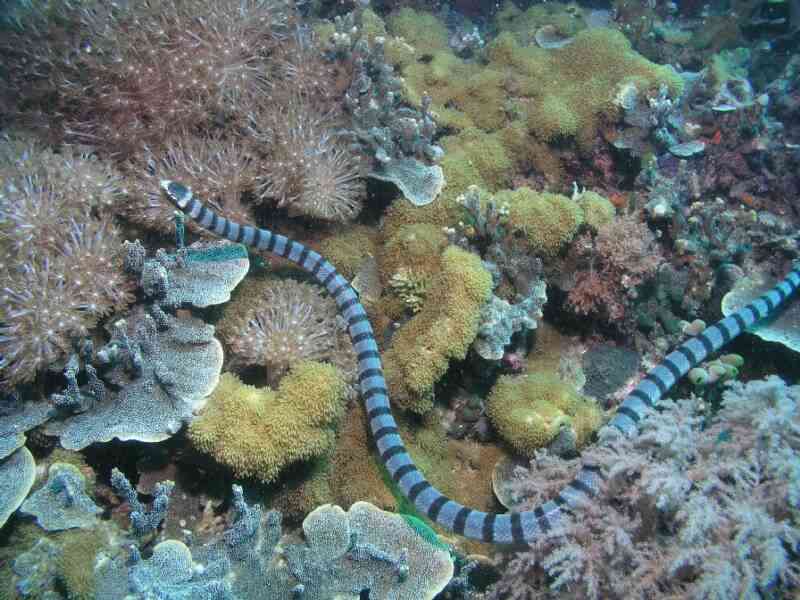 A Belcher's sea snake has very distinct blue stripes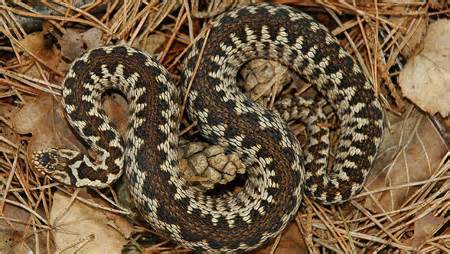 An adder has a distinct diamond pattern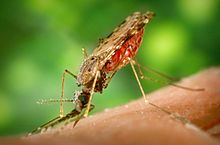 A mosquito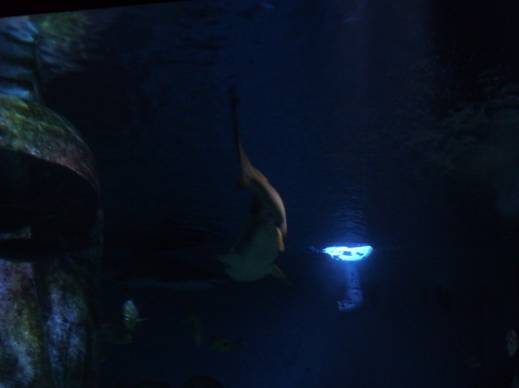 More people are killed by dogs than sharks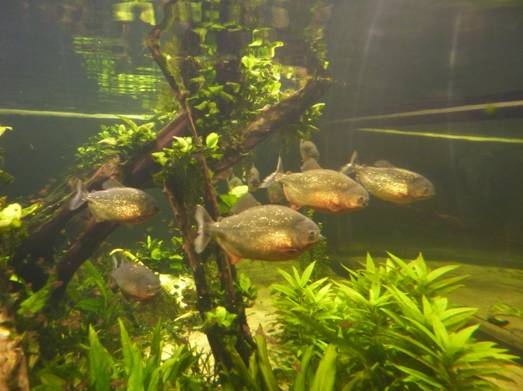 Re-bellied piranhas do not attack people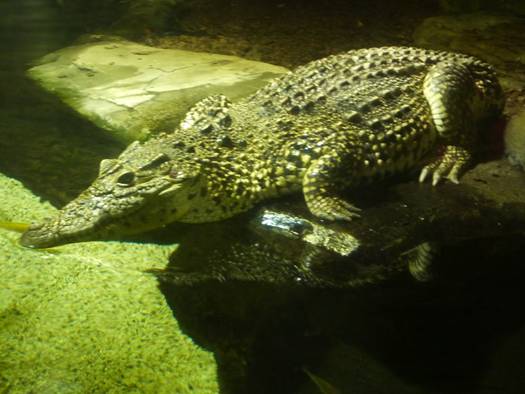 A Cuban crocodile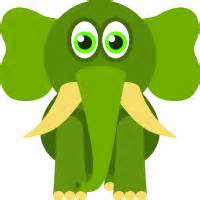 THE SALTY SAM NEWS DESK


It is a strange thing, but sometimes things that are usually very dangerous, when used in a different way, can actually be beneficial (useful).
Scientists have studied the toxicity of the skin of the Tricolour Poison Dart Frog and are now using an element of it as an ingredient to develop a very strong pain killer.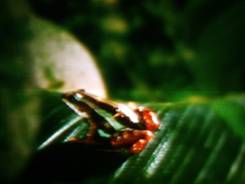 Anyway, back in Rocky Bay, where there are no poisoned frogs to my knowledge, Auntie Alice has been busy making another project for you.
This week she has made another felt decoration using one of her fancy cookie cutters.
She has made a teddy. Teddy bears are usually a shade of brown, but this one is bright red. She is going to put him on the Christmas tree with the gingerbread man from Blog Post 157 to keep him company.
NEWSDESK MINIMAKE
A FELT TEDDY DECORATION
Place the cookie cutter on some paper, draw around it really neatly and cut along the pencil line.
If it is a symmetrical shape that you are using, fold it in half to make sure both halves match and if necessary trim carefully.
Pin the paper onto your felt and cut around the edge neatly. Pinch the paper tightly against the felt as you cut to make sure the edge is exactly the right shape.
Turn the paper over to cut the second shape because felt often has two different surfaces.
This teddy is decorated with little buttons but you can decorate it any way you like.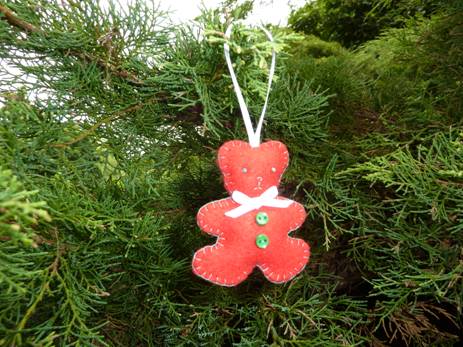 Sew all the way around the edges of the two pieces wrong side together. Use blanket stitch or over-sew stitch.
Remember to incorporate a hanging cord or ribbon as you go and leave a gap for stuffing before you seal the edges completely. You will need about 15cm/6 inches of ribbon or thin cord.
Test the balance of your shape if it is not symmetrical before you attach a loop to make sure it is hanging straight.
Only lightly stuff the shape.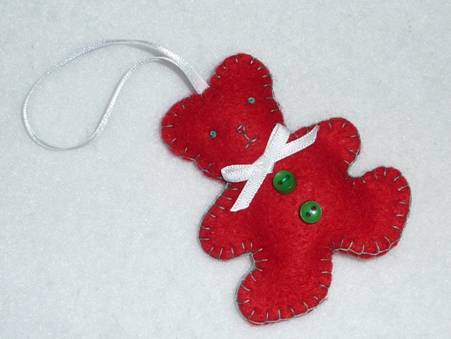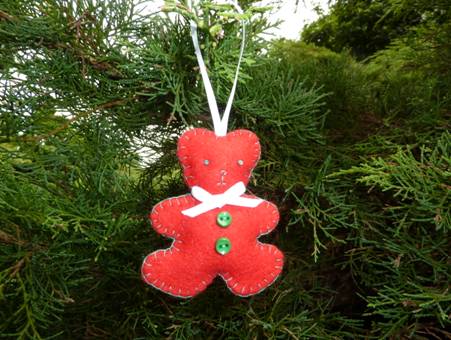 *********************
TO ADVERTISE ON THIS BLOG
PLEASE CONTACT:
christina.sinclair.ads@aol.co.uk
*********************


Recipe Spot
A lot of children don't like spinach but their mums think it is good for them. lf you are one of those children, maybe you would like to try this salad because when spinach is raw it tastes a lot better. 

This is a really easy recipe for you to try.
Put as many leaves of raw spinach that you would like to have on a plate
Top it with a serving of cooked pasta twists
Add the following dressing
Chopped up sundried tomatoes with the oil from the jar
Fresh basil leaves
Salt and pepper
(You can also add slices of garlic and black olives if you like them.)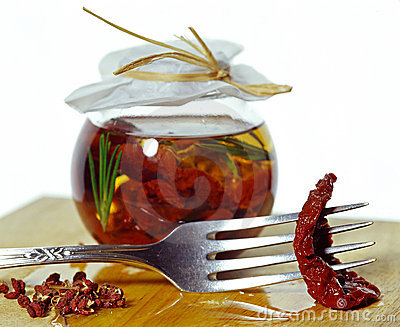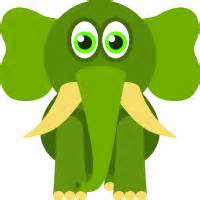 BLOW MY FOGHORN!!!

PLUS
Salty Sam fans can join in with their comments and share them with children all over the world. You will need to ask permission if you are not an adult.
Enter your e-mail address to subscribe to my blog and receive new Salty Sam Blog Posts for free by e-mail every week. Your address will be kept private and will not be shared with any third party.
Sign me up at the side bar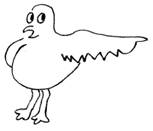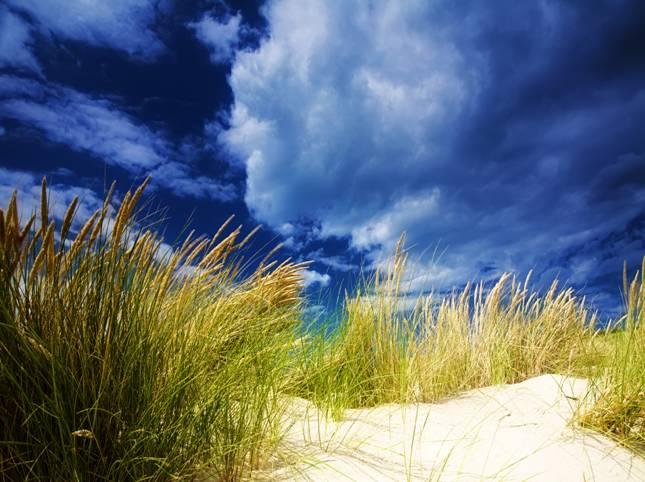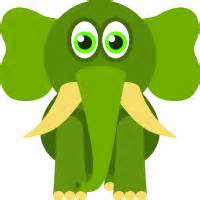 lt's the Weekend!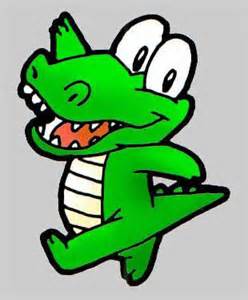 HOW TO MAKE A CROCODlLE FlNGER PUPPET
CROCODILE FINGER PUPPET (KNIT ONE)
Using 4mm knitting needles and green dk yarn cast on 16 stitches
Purl 1 row
Knit 1 row
Knit 20 rows of stocking stitch rows starting with a knit row
Cut off a length of yarn and pull through stitches to make a rounded top and sew up the side seam
To make the mouth cut your shapes in paper before you cut them in felt to check size and shape before hand.
Fold in half lengthways and cut off the corner in a curve for the snout (green and white sizes) and tongue (red size).
Cut out the following rectangles with the curved snout/tongue shape at one end.
LENGTH                WIDTH                 COLOUR      NUMBER OF PIECES
5cm                       4cm                       white                    2
5cm                       3cm                       green                    2
4cm                       2cm                       red                        1
There are only two pieces of felt for the top and bottom jaw because if it became any thicker, it would not bend round to make a round snout shape.
Cut triangles out of the curved end of the white pieces to make lovely, sharp teeth.

Make French knot red thread nostrils on the top of the green snout.

Add button eyes at the top of the face, sew on with black thread to make pupils.

Sew the green pieces to the white pieces to make each jaw and sew the top end of the tongue to the throat end on the bottom jaw.

Sew the sides of the green mouth together.

Slide onto tip of knitting keeping the seam of the knitting at the bottom and sew into place.
Do not let your crocodile attack people or creep up on them to give them a scare!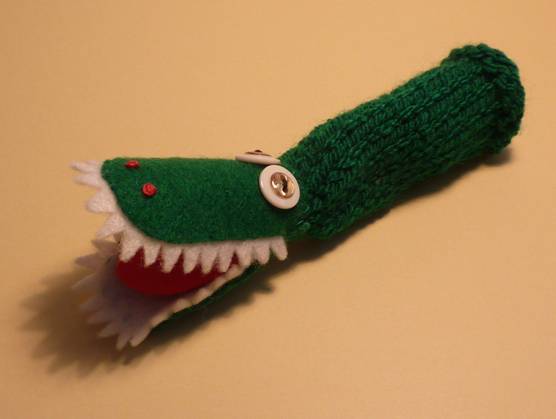 Please note that the material on this blog is for personal use and for use in classrooms only.
It is a copyright infringement and, therefore, illegal under international law to sell items made with these patterns
Use of the toys and projects on all of these blogs is at your own risk
©Christina Sinclair Designs 2015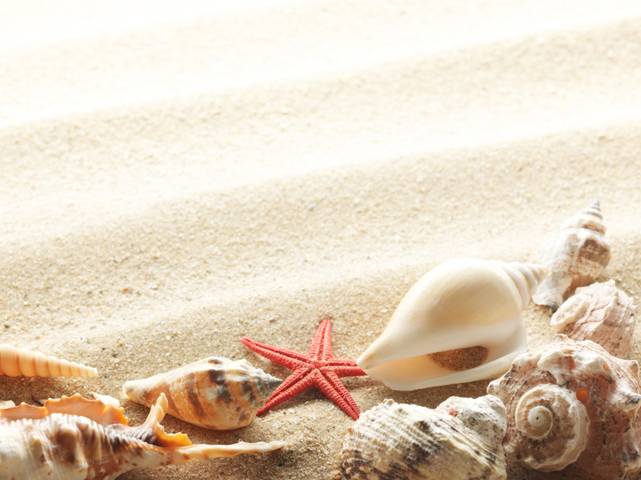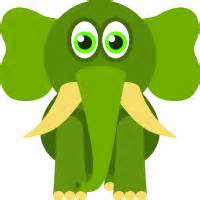 For an Embroidery Stitches Chart
Check out Blog Post 3