March 30th, 2018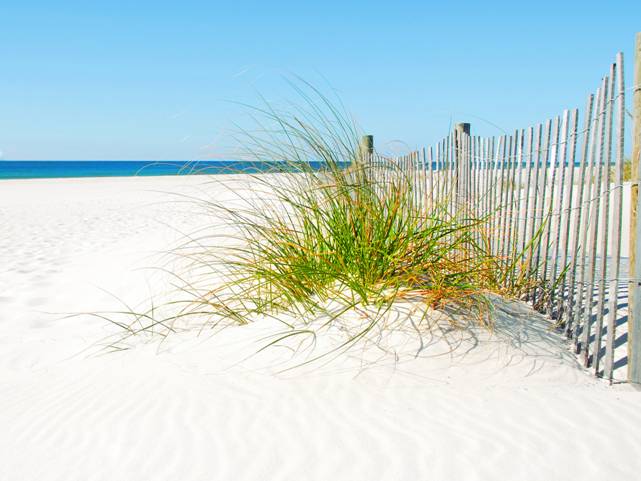 Salty Sam's Fun Blog for Children
Number 163
Meat Eating Plants
Hello Everyone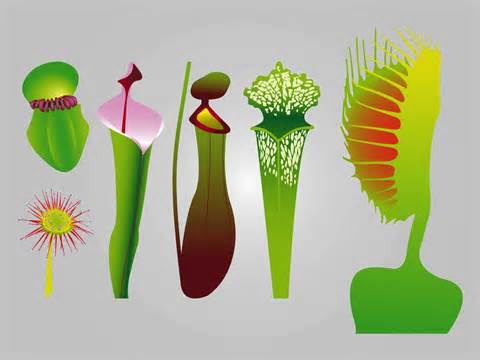 Last week, l was telling you about dangerous animals, and this week, l'm going to tell you about dangerous plants!
There are plants that can sting you, plants that can poison you, and plants that can even eat small animals.
Everyone knows about stinging nettles, but have you heard of the Australian stinging tree? lt has the most painful sting of any plant and is found in the rainforests of northern Australia. The small barbs from the leaves stick into your skin and although they can be removed with hot wax, the pain can last up to six months. Some people have reported pain for up to a year.
As for poisonous plants, there are many. You will easily find deadly nightshade growing in hedges. lt has red berries that turn black. Yew berries are poisonous too. They are a pink-red colour. Yew trees were traditionally planted in church yards where sheep and cows would not graze and accidentally eat the yew seeds once they had fallen to the ground.
One of the most poisonous plants you can find in gardens is the monkshood flower, but daphne, broom, iris, daffodil, hyacinth, lily of the valley, delphinium, foxglove, autumn crocus, castor oil plant, oleander and the tree that has hanging, bright yellow flowers in early summer called laburnum are also poisonous. None of these should ever be eaten. Do you have any of these in your garden?
There are plants that have sap (juice) that you should never touch like euphorbia, angel trumpets or ragwort because they can penetrate your skin and cause damage.
There are lots of poisonous plants and berries in the countryside as well, like buttercups and poison hemlock and so of course you should never eat anything when you don't know what it is, and you should always wash your hands after working or playing in the garden anyway.
But now l'm going to tell you about the plants that eat animals.
There are well over 1,000 species of carnivorous plants. Some of them look quite strange – almost as if they might come from other planets. They exist on every continent except Antarctica which is too cold for them.
They live in various kinds of habitats (places to live) but mostly in bogs. They generally live in very poor soil which is why they want to catch insects and get nutrients from them. They employ different methods to do this.
Common bladderwort, a yellow flower found in ponds, is a meat eater. lt uses several submerged bladders (hollow sacks) to capture prey such as tadpoles. A passing creature will brush against a bristle-trigger, causing the bladders to spring open and capture it. Once inside, the victim dies of suffocation or starvation and then decays into a liquid that is sucked up by cells on the walls of the bladder.
There are nearly 300 species of sundews which have sticky pads all along their stems. lnsect are lured to them and get stuck to them. The plant then curls around the insect to get as many sticky tentacles in contact with it. The juice from the plant contains enzymes which breaks down the body of the insect and begins to digest it.
The Venus flytrap is probably the most famous meat-eating plant. lt comes from open, flat wetlands of North and South Carolina in the United States of America.
An unsuspecting fly or wasp will land on one of the leaves and when it touches two of the flytrap's hairs one after the other the leaf will quickly close together. This movement only takes half a second leaving the fly no time to get away. ls this the only plant in the World that can count?
The hairs at the edges of the leaves clamp together forming a sort of cage and the fly will eventually be ingested (eaten) by the plant.
Another type of meat-eating plant is called a pitcher plant or monkey cup and some of them are so big they can eat even mice and rats! The pitcher plants have vessels hanging from their stems. They secrete (ooze) a nectar-like substance to lure (attract) prey into a pool of enzymes (chemicals) and acid inside the pitchers. A series of sticky, downward ribs and a waxy surface makes it nearly impossible for trapped prey to climb out again. The plant's 30-centimeter diameter is large enough to trap small animals, but insects are its most common meal.
Pitcher plants, of which there are about 600 different species, tend to grow in nitrogen-deficient environments so they get their nutrients from decaying (rotting) victims.
So now, l expect you would like to know how to grow these plants.
Well, some of them can be grown as house plants – but will you find enough flies to keep them well-fed?
Some are easy to grow in a kitchen or bathroom if you don't have a greenhouse.
Some like the sarracenia purpurea subsp. are even hardy enough to be grown outside in your garden because it can stand a temperature drop of up to minus 20°C.
A bog garden at the side of a pond is the habitat that will make them feel at home.
You could say that these plants are more environmentally friendly than fly spray!
Bye bye everyone – don't forget to subscribe to my blog!
lf you like my blog, please support it by telling all your friends and followers about it.
Thank you!
And see you again next Fun Friday!
Love and kisses
Salty Sam

www.christina-sinclair.com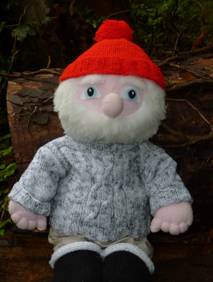 Bill and Bob's Joke of the Week 


Bill: What do vegetarian cannibals eat?
Bob: l don't know. What do vegetarian cannibals eat?
Bill: Swedes!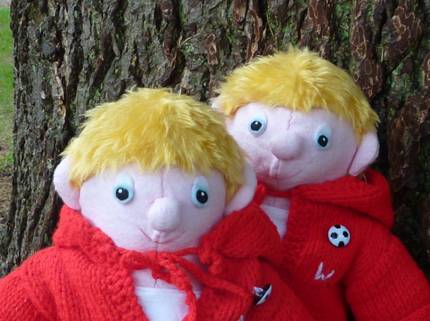 Salty Sam © Christina Sinclair 2015
Unauthorized use and/or duplication of material from this blog without express and written permission from this blog's author and owner is strictly prohibited.
Links may be used to www.christina-sinclair.com

Picture Gallery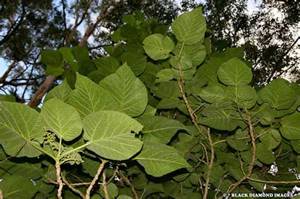 The Australian Stinging Tree has almost heart shaped leaves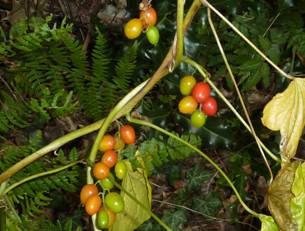 Deadly nightshade – the berries turn from green to red to black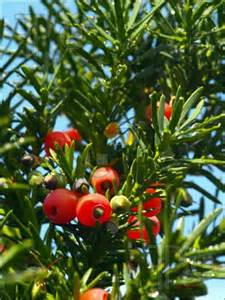 Yew berries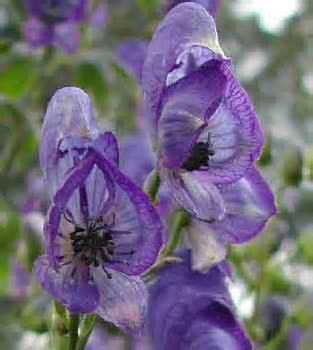 Monkshood flowers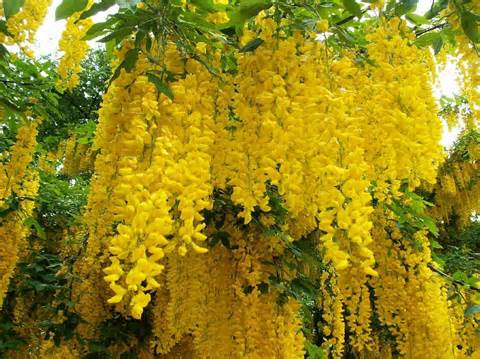 Laburnum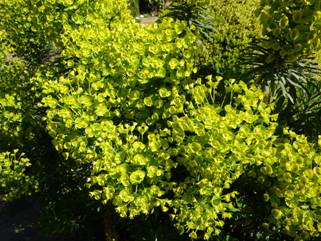 You shouldn't pick euphorbia with bare hands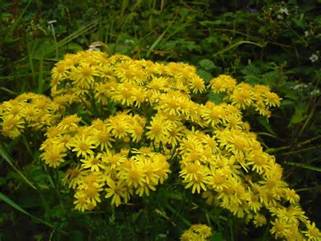 Ragwort – good for insects but very bad for humans and animals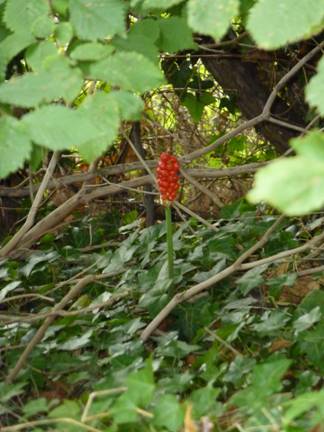 Arum lilies are very poisonous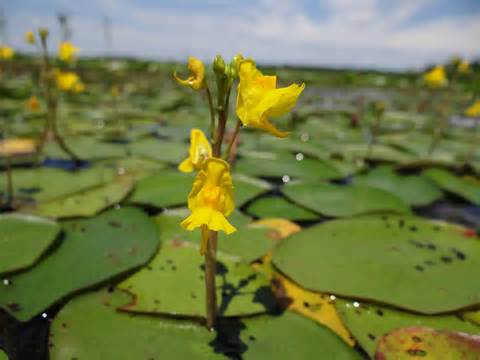 Common bladderwort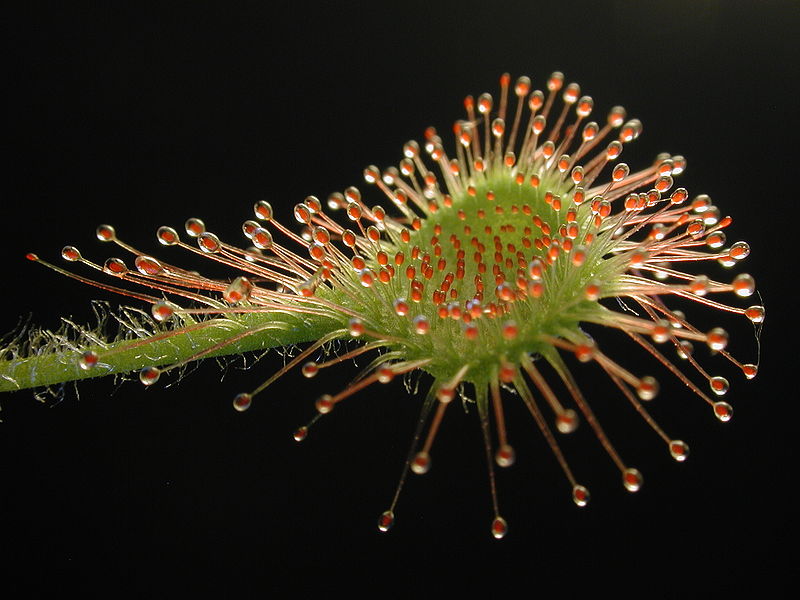 A sundew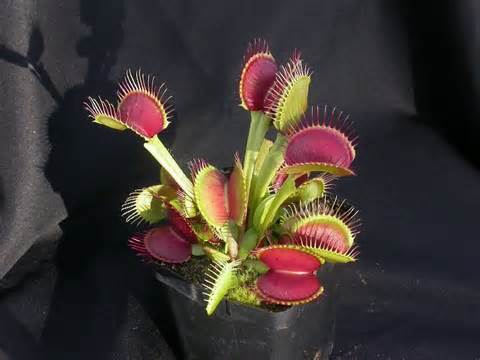 A Venus flytrap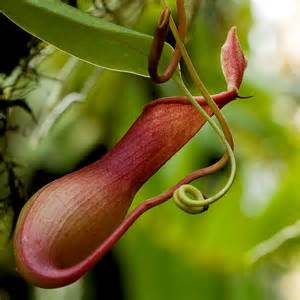 A monkey cup



  THE SALTY SAM NEWS DESK


The children are on holiday this week and Auntie Alice has made another felt hanging decoration with them.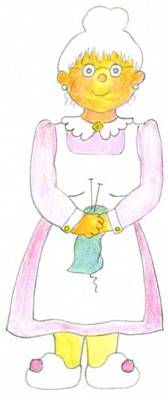 Auntie Alice
She was teaching Emily how to do chain stitch. It is not a stitch that is easy to get even when you first start. With most crafty things, the more you practise, the better you get.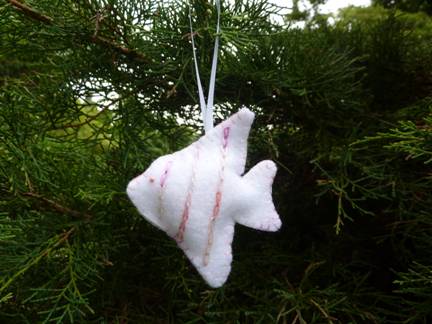 And we all wish you all a Happy Easter!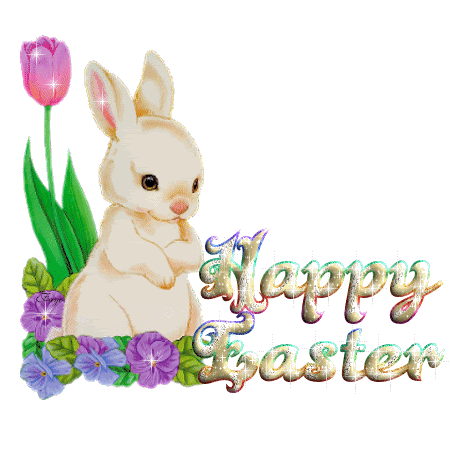 NEWSDESK MINIMAKE
A FELT ANGEL FISH
Place the cookie cutter on some paper, draw around it really neatly and cut along the pencil line.
If it is a symmetrical shape, fold it in half to make sure both halves match and if necessary, trim carefully.
Pin the paper onto your felt and cut around the edge neatly. Pinch the paper tightly against the felt as you cut to make sure the edge is exactly the right shape.
Turn the paper over to cut the second shape because felt often has two different surfaces.
This angel fish is decorated with chain stitch but you can decorate it any way you like.
Embroider just the front or the front and back of your shape.
Sew all the way around the edges of the two pieces wrong side together. Use blanket stitch or over-sew stitch.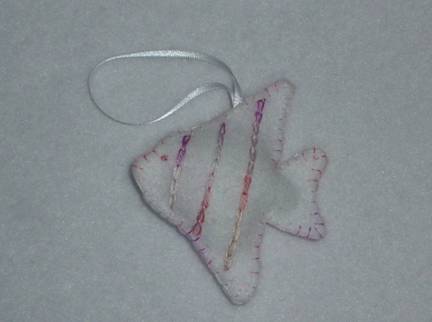 Remember to incorporate a hanging cord or ribbon as you go and leave a gap for stuffing before you seal the edges completely. You will need about 15cm/6 inches of ribbon or thin cord.
Test the balance of your shape if it is not symmetrical before you attach a loop to make sure it is hanging straight.
Only lightly stuff the shape.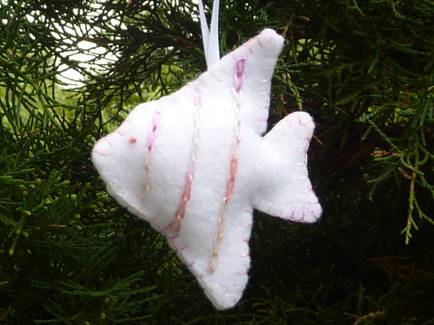 *********************
TO ADVERTISE ON THIS BLOG
PLEASE CONTACT:
christina.sinclair.ads@aol.co.uk
*********************

'

Hobby Time
lf you want to have a go at growing a Venus flytrap, then this is how you look after them.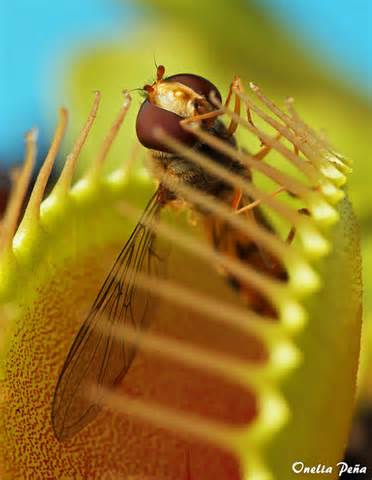 They can be kept indoors as a houseplant in a temperature range of between 0-30°C and like the high humidity you might find in a kitchen or bathroom. They need six hours of strong sunlight or artificial light every day, so put them on a sunny window sill.
They can survive on one or two flies a week. They don't like eating sausages or any other human food like that. Don't give them fertilizer either.
The flies they catch be digested in 4-10 days. The plant will suck the juices out of the fly and then the leaves will open again exposing the dried remains of the prey.
lf the plant catches a bee or hoverfly or something else you don't want them to catch, you can pull the leaves open with a pencil and let the bee escape.
You must water your plant only with rain water – never bottled or tap water. Fill a tray with water and let them drink from the bottom. Or you can keep some rain water in a watering can and tip water into the saucer they are standing in. Make sure the soil does not dry out completely.
Your plant will go to sleep in the winter and needs to be kept in a cooler, darker part of the house at less than 8°C for at least three months. You can even put it in a plastic bag and keep it in the fridge if your mum lets you.
Wake it up in the spring with a good drink.
Your flytrap will need repotting every two years; use soil with an acidic pH.
There are other fly-catching plants that you can grow as well. There are some that have sticky parts that are good for catching pests like white fly so they are good to grow in a greenhouse.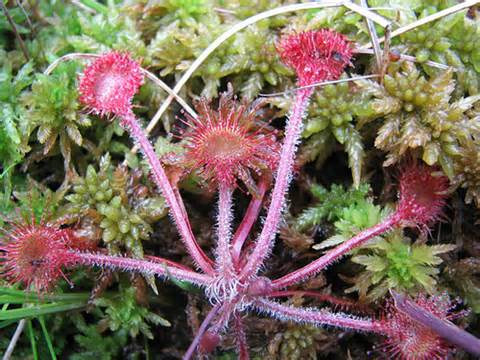 Sundew
Do not ever take plants from the wild.

BLOW MY FOGHORN!!!

PLUS
Salty Sam fans can join in with their comments and share them with children all over the world. You will need to ask permission if you are not an adult.
Enter your e-mail address to subscribe to my blog and receive new Salty Sam Blog Posts for free by e-mail every week. Your address will be kept private and will not be shared with any third party.
Sign me up at the side bar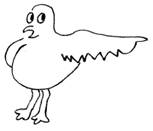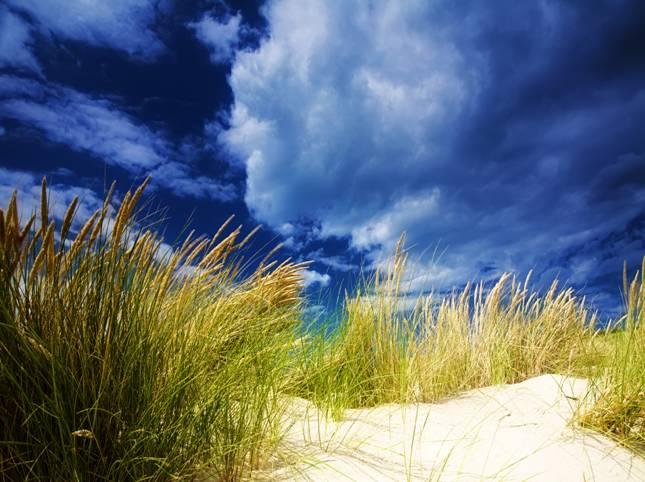 lt's the Weekend!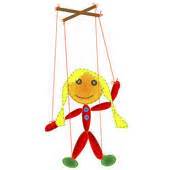 HOW TO MAKE WOODEN SPOON PUPPETS
Draw a face on the bowl of the spoon using pencil or coloured pens (it is a good idea to practise on a piece of paper first).

Decorate the head with yarn, feathers or felt to make hair and hats.

Use ribbon and felt to make ties and chokers.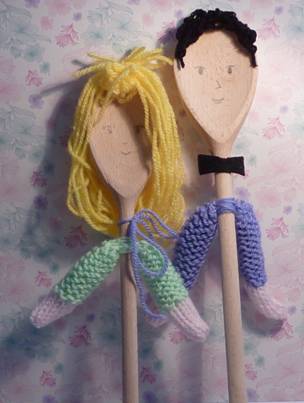 Then you can knit some arms. If you want the arms to flap about when you twist your puppet around, just tie them on but if you want to be able to move the arms into poses, then push a pipe cleaner into them and wrap that around the stick too.
ARMS (KNIT TWO)
Using 4mm knitting needles and skin colour yarn cast on 6 stitches
Knit 1 row
Purl 1 row
Increase 1 stitch at the beginning of the next row – knit 1 row
Increase 1 stitch at the beginning of the next row – purl 1 row
Repeat last 2 rows once (10 sts)
(Then knit 2 more rows of stocking stitch for the man only because he has larger hands)
Change to sleeve colour
EITHER
Knit 24 rows of garter stitch for the man
OR
Knit 20 rows of garter stitch for the woman
Cut off yarn and run the end through the stitches and pull tight leave this end to wrap around the spoon handle.
TO MAKE UP
Sew under arm seam using back-stitch right sides together.
Pull the right way out.
Thread the yarn left at the top of the sleeve onto a knitters' yarn needle and wind the yarn around the handle of the spoon and sew it into the centre of the top of the sleeve.
Then wind the yarn around the handle of the spoon and sew it into the base of the top of the sleeve – continue to do this until you are happy that your arms are secure then sew the ends into the arm to neaten your work.
This is a good idea to use if you have friends round to play for the afternoon.
Put a collection of crafting scraps in the middle of the table and let your friends make a character of their choice.
Of course give them a spoon (with or without arms) to get them started.
Then you can write a puppet show for your characters.

*If you don't want to knit arms, you can just use pipe cleaners instead.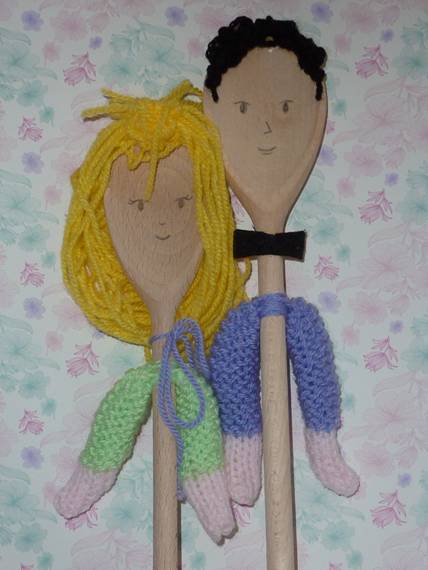 Please note that the material on this blog is for personal use and for use in classrooms only.
It is a copyright infringement and, therefore, illegal under international law to sell items made with these patterns
Use of the toys and projects on all of these blogs is at your own risk
©Christina Sinclair Designs 2015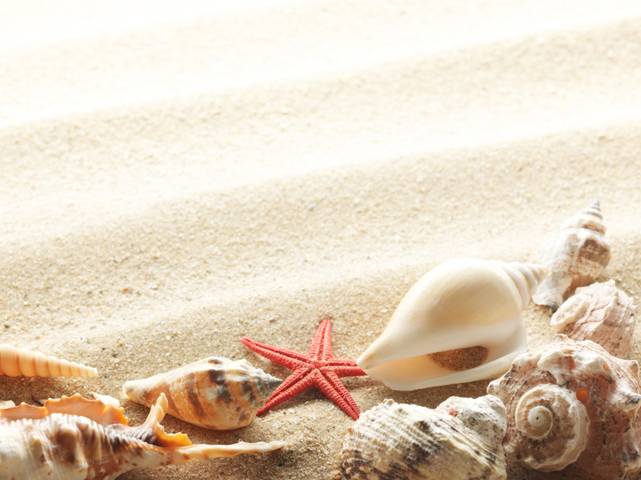 For an Embroidery Stitches Chart
Check out Blog Post 3