August 24th, 2018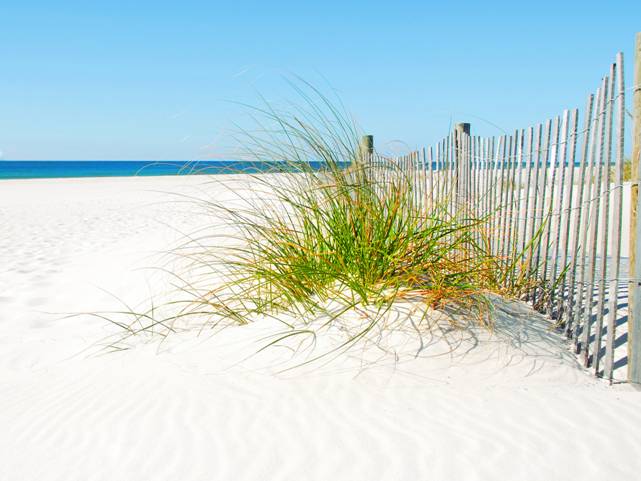 Salty Sam's Fun Blog for Children
Number 184
The History of Taxis
Hello Everyone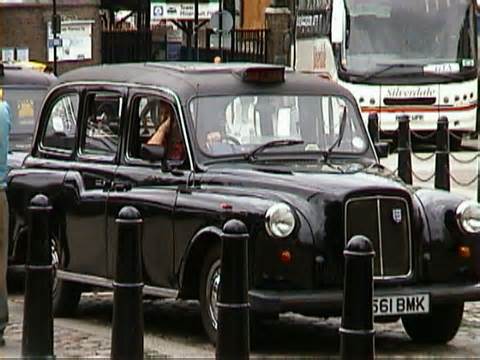 We don't have many taxis in Rocky Bay because it is such a small place. lf anybody arrives at the Rocky Bay Aerodrome and needs to go into town, there is a bus service they can use if they can't find a taxi in a hurry.
When we go to London we can walk to our relatives' houses from the train station but we see black London taxis everywhere. They are usually black but sometimes they are covered with an advertisement that earns the driver extra money. This advertisement is called 'wrapping' or 'livery'.
Taxis are useful for people who don't have a car and want to travel door to door; which of course you could never do in a train or aircraft – unless you are lucky enough to own your own helicopter. 

The drivers of the black taxis that are seen in the streets of London have to learn where every street is so that they can take their passengers anywhere they might want to go.  lt takes them about five years to do this.  lt is called 'The Knowledge'. Only when they pass an examination to prove that they have memorized where the roughly 25,000 streets are, can they become a black taxi driver.  While they are studying, their brain grows and London taxi drivers have a larger than normal hippocampus – which is the part of the brain where memory is stored.
Of course, they also have to learn how to drive as well and become very nifty around the busy streets of London.
lt is said that a London taxi can turn on a sixpence – which was a coin that used to be in circulation before 1971. lt is about the size of a 5p piece. But is is more true to say that a taxi needs to turn around the very tiny roundabout outside the Savoy Hotel in the Strand which is actually a little bigger than any coin!
Taxis are found everywhere in the world and are very useful to travellers in many different countries.
You have probably never thought about the history of taxis, but it is quite interesting, so that is the topic of my blog this week.
So let me tell you about it…
The earliest way to be carried by someone else was probably by a litter.
Smaller litters were open chairs or beds carried by two or more men who would carry the poles that were attached to the litter on their shoulders. Larger litters, for example those of the Chinese emperors, would resemble small rooms upon a platform carried by a dozen or more men.
A more luxurious version would have a bed or couch, and the heavier ones would be carried by animals.
Another form of litter was called a sedan chair. This was a single chair inside a cabin with windows and this was carried by two men.
Sedan chairs carried wealthy people around city streets that were sometimes too narrow for a carriage to pass along. Rich people often had their own elaborately decorated chairs, but plain, black-painted sedan chairs could be hired by anyone for one journey. They were in use until the 1800s.
The porters in London were known as 'chairmen' and they were often accompanied at night by boys carrying torches; these boys were called 'link-boys'.
Several houses in Bath still have link extinguishers on their outside walls. They look like large candle snuffers. The front doors of these Georgian houses are still very wide. This is because the sedan chair was brought into the hallway so that the passenger could get into it inside the house.
When the passenger was comfortable and ready to leave, they would say 'chair ho' which is the origin of our modern word 'cheerio'.
Sedan chairs allowed passengers to be carried from one building to another protected from the weather and the filthy streets.
An easier way to carry passengers was by using a rickshaw. They are associated with Asian countries but are now found all over the world in city centres and tourist spots.
The rickshaw began as a two or three-wheeled passenger cart called a pulled rickshaw, generally pulled by one man with one passenger on a seat. Nowadays, they can be pulled by a cyclist or even powered by solar power and are generally cheaper to hire than motor vehicles.
But throughout history, horse-drawn carriages and wagons were capable of travelling much longer distances.
The term 'hackney' comes from the French word meaning 'horse to hire'. The first hackney cabs appeared in London during the reign of Elizabeth l. They were the coaches of the wealthy who hired them out to the less-well-off (those who could not afford to keep their own coaches) in order to make money.
When the coaches became old, they were sold to innkeepers and merchants who also hired them out to make money.
The first taxi rank (a line of taxis waiting to be hired) appeared in The Strand (a road in the centre of London) in 1636. lt was operated by a man called Captain Baily. He started up a business with four carriages after coming home from sailing on campaigns with Sir Walter Raleigh.
ln 1823, a two-seat, two-wheeled carriage called a cabriolet was brought over from France. This vehicle gave us the word 'cab'.
From the late 1830s, two types of cab were mostly used.
The first one was the two-wheeled hansom, (designed by Joseph Hansom) which was the kind of carriage that Sherlock Holmes and Dr Watson used to travel around the streets of London. They were easy to steer and cheap to run needing only one horse instead of the four used on bigger coaches.
The second was the four-wheeled 'growler' which, with its space for luggage, was to be found mostly at railway stations waiting to carry people who had just arrived on a train.
London's first motor taxis introduced in 1897 were electrically powered. They made a strange humming noise and so were nicknamed 'hummingbirds'. But they were expensive to run and unreliable, and were replaced by petrol-powered cabs in 1903.
Petrol taxis started running in New York in 1907. They were first painted yellow by a taxi owner called Harry Allen. This bright yellow colour would make them more obvious to the people on the pavements looking for a taxi to hire.
The name 'taxi' is Turkish in origin. The taxi meter is the instrument which measures the distance or time a vehicle travels to determine what fare is payable. lt was invented in Germany in 1891 by Wilhelm Bruhn.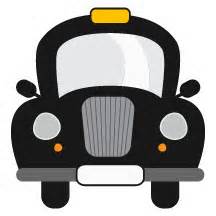 During WWl and WWll there weren't many taxis around because so many men were called up to fight. Women didn't take over the role of taxi drivers because they were needed for more important war work.
Between the wars there was an economic crisis and the taxi trade didn't do very well then either.
The first two-way radios were introduced into taxis in the 1940s and computer-aided dispatch in the 1980s. Both these inventions made it much easier to call a cab and send it to an address.
Of course, there are water taxis as well, taking people along rivers or across stretches of water between islands.
l am lucky that l have my own boat and can take it out any time l like.
Bye bye everyone – don't forget to subscribe to my blog!
lf you like my blog, please support it by telling all your friends and followers about it.
Thank you!
And see you again next Fun Friday!
Love and kisses
Salty Sam

www.christina-sinclair.com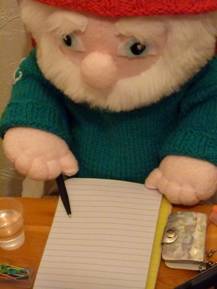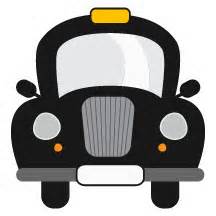 Bill and Bob's Joke of the Week


Bob: What runs down the street but has no legs?
Bill: l don't know. What runs down the street but has no legs?
Bob: The kerb!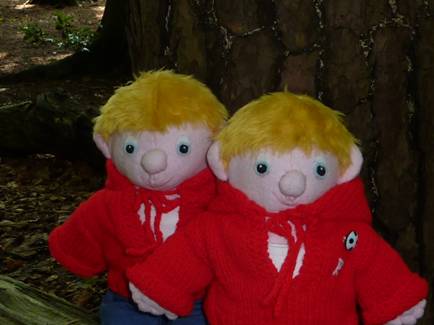 Salty Sam © Christina Sinclair 2015
Unauthorized use and/or duplication of material from this blog without express and written permission from this blog's author and owner is strictly prohibited.
Links may be used to www.christina-sinclair.com

Picture Gallery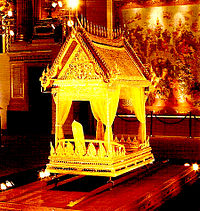 An Asian royal litter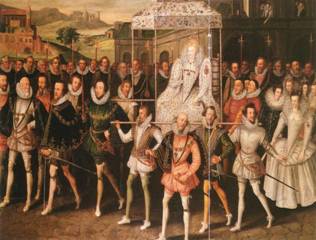 Elizabeth I being carried on a litter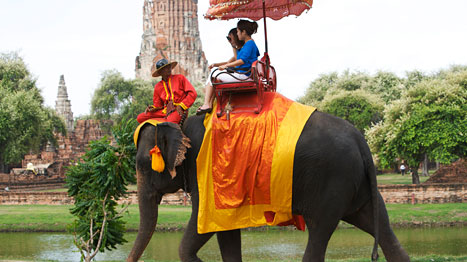 Elephant transport
(Psms29.com)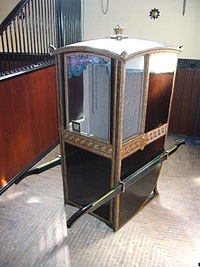 An English sedan chair from the late 1700s at Eaton Hall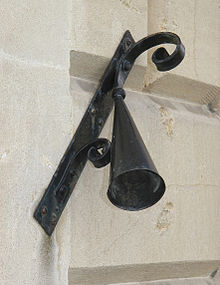 A link extinguisher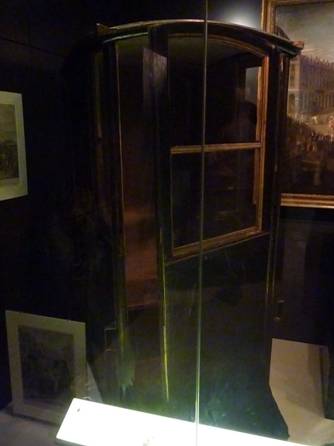 An 18th century sedan chair
There was a simple seat inside the sedan chair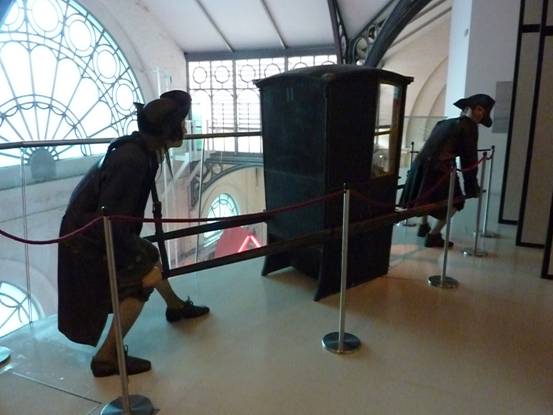 A sedan chair
(London Transport Museum)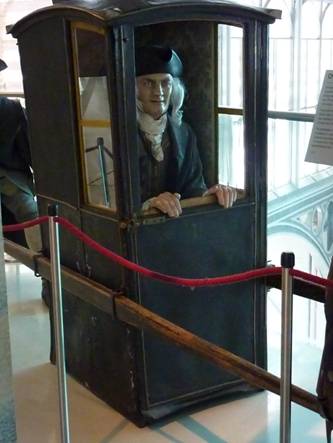 The front view of a sedan chair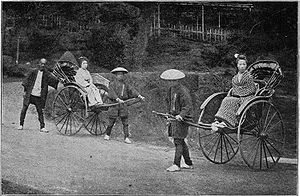 A pulled rickshaw in Japan in 1897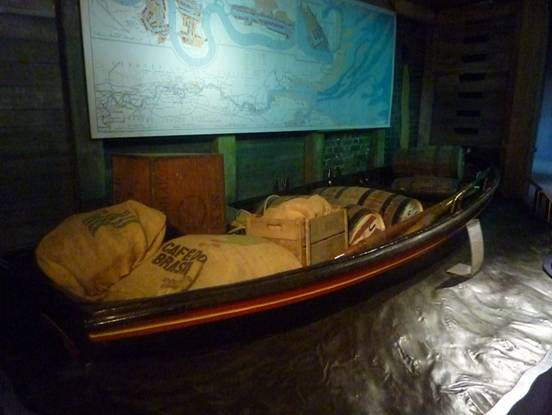 A waterman's skiff carried people and supplies to larger ships in the mid 19th century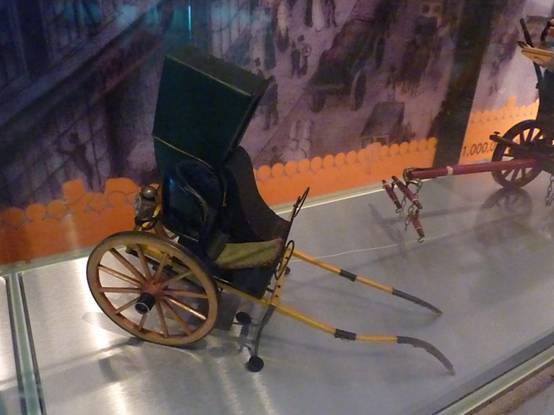 A model of a hackney 'coffin cab' –
the driver was out in the weather with his arms free to control the reins of the horse
but the passenger was protected in a cab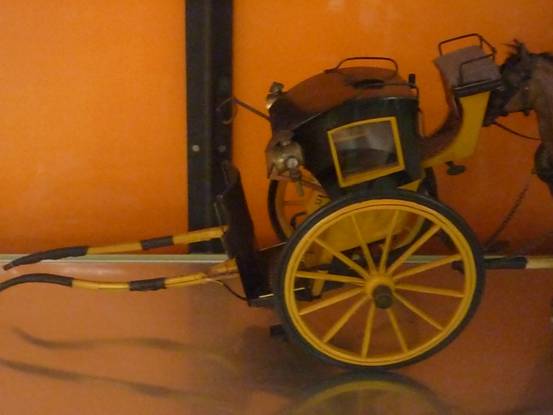 A hansom cab – the driver sat on the seat at the back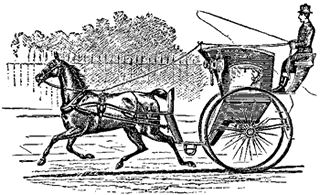 A hansom cab
A model of a growler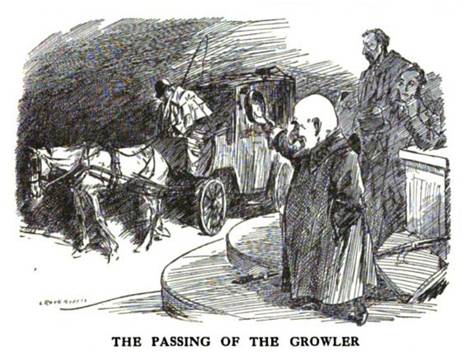 The growler was often to be found outside train stations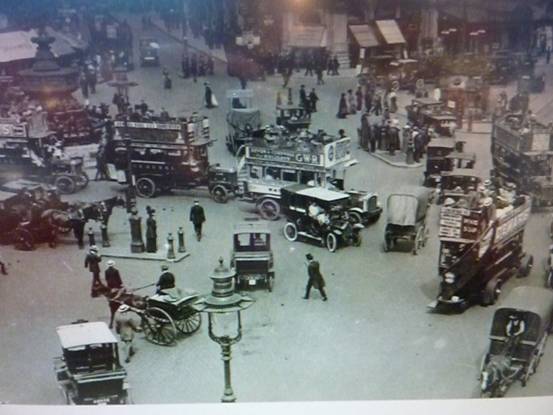 Piccadilly Circus 1912 with two growler horse cabs on the left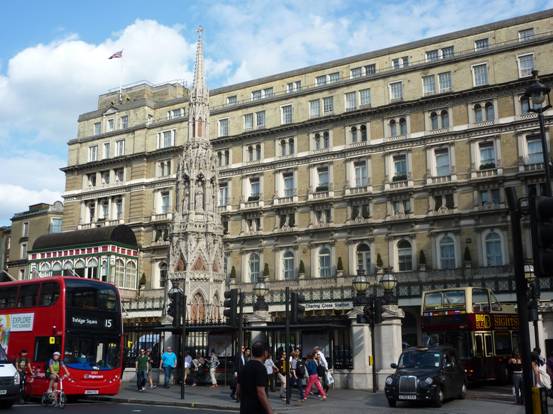 Charing Cross Station in The Strand – as it is today
Favorite buses were a fleet of 50 vehicles with 500 horses run by E&J Wilson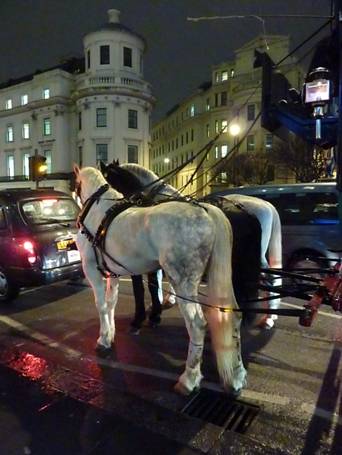 Horses pulling a bus in London in modern times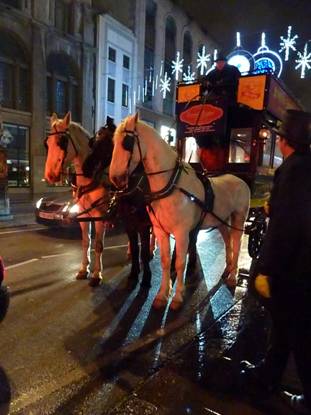 Three horses pulling an omnibus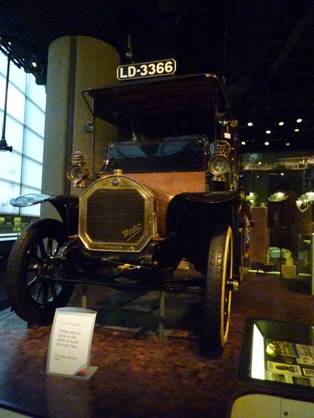 A Unic taxi from 1908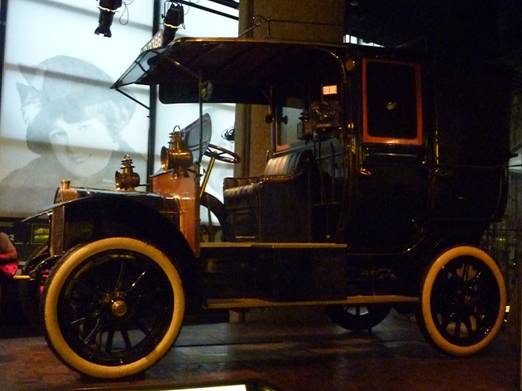 The driver was exposed to the elements but the passengers were dry in the back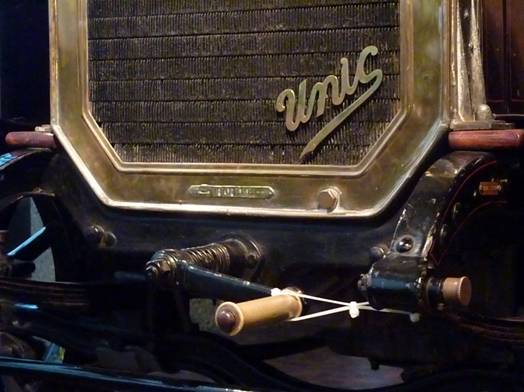 The engine was started with a starting handle at the front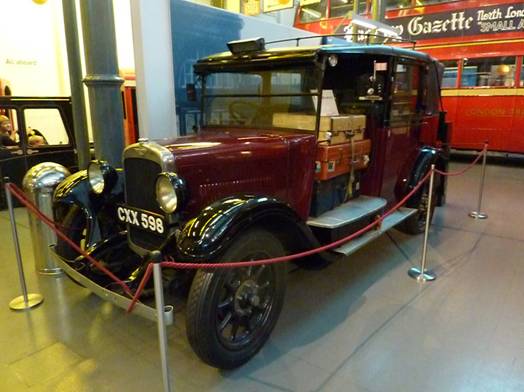 Austin taxi 1937 – the space beside the driver was for luggage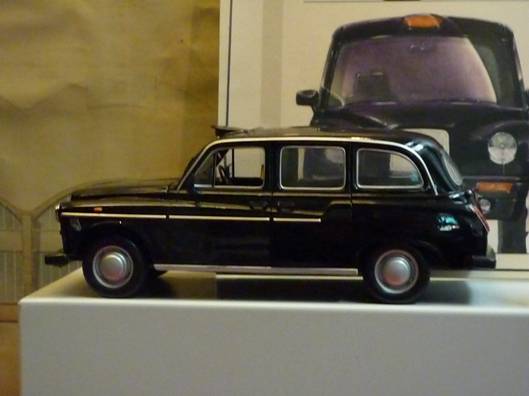 A model of a black cab from 1958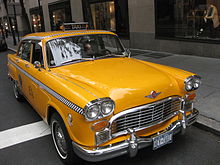 A checker cab – a New York taxi from the mid twentieth century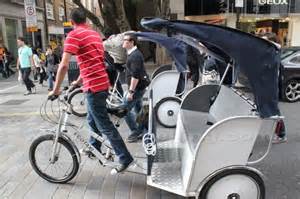 A pedicab in London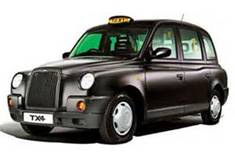 A London hackney carriage today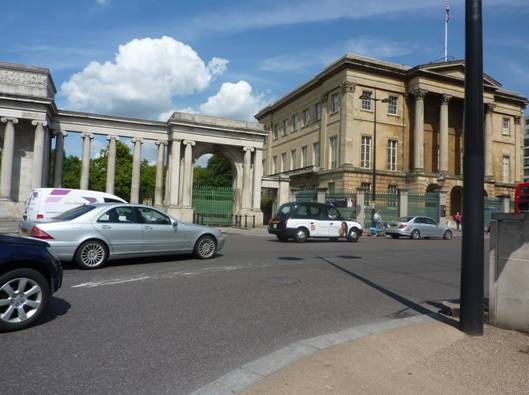 A modern taxi out on the road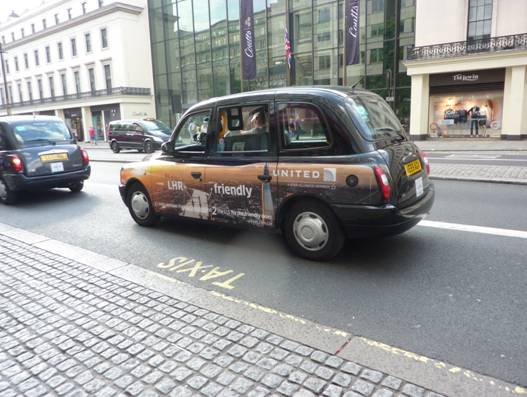 There are still taxis to be found in The Strand today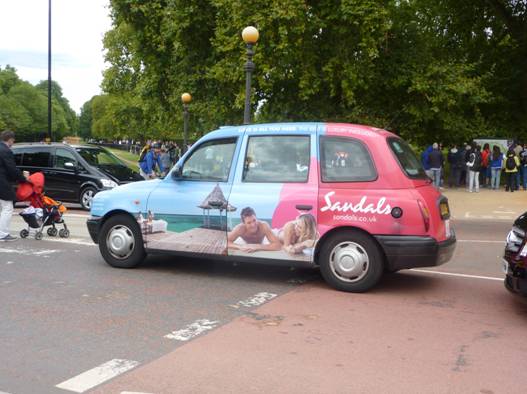 Taxi wrapping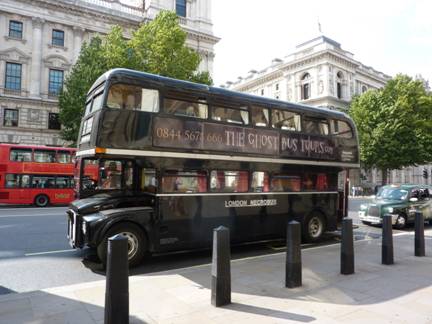 I guess if you can't afford a taxi you can always take the bus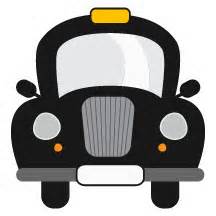 THE SALTY SAM NEWS DESK


I have some urgent news for you. 
I need to tell you that thousands of copies of my book Salty Sam and the Windy Day have been sold and there is only a handful of copies left now.
So if you want a first edition copy you really need to hurry and buy one before they run out.
You can find them for sale on Amazon but only while stocks last.

Emily is really getting into her sewing now, and so Auntie Alice has been teaching her how to do patchwork.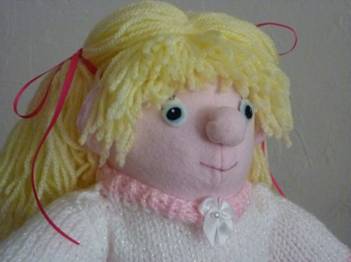 Emily
She started her off with making a patchwork pin cushion.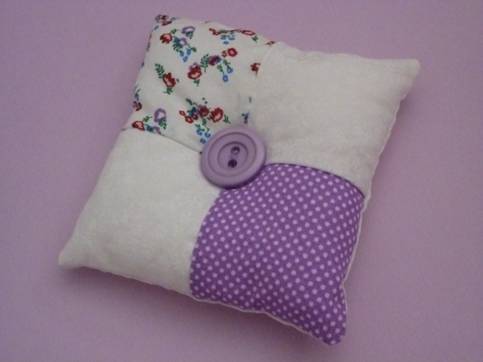 Now she has finished it she will be able to use it when she uses pins in her next patch work project!
If you would like to make a pin cushion like Emily's, here is how she did it.
NEWSDESK MINIMAKE
A PATCHWORK PINCUSHION
It is best to choose fabrics that have the same thickness. You can use three different fabrics or two or four, it is up to you.
Cut out 4 squares of fabric 7cm by 7cm for the front of your cushion.

Cut out 1 square of fabric 12cm by 12cm for the back of your cushion.

Use 1cm seams to sew the cushion together – if you want to make smaller seams then adjust the size of your squares accordingly.

Sew the 4 smaller squares together.

Sew a button to the middle of the front of the cushion.

Sew the 4 squares to the large square which will form the back of the cushion right sides together leaving a small gap for stuffing.

Turn right side out to check that the cushion looks straight and you are happy with your sewing.

If it looks alright, turn it inside out again and snip the corners off (carefully so that you don't cut your stitches) – this will ensure sharp pointed corners.

Turn the right way out.

Stuff the cushion so that it is quite hard.

Close up the gap with small over-sew stitches.

Sew through the button to the back of the cushion and pull it down into the cushion.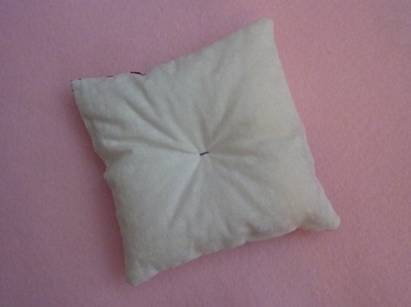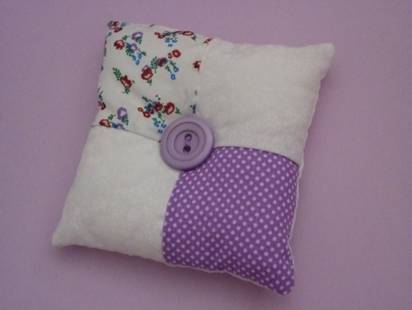 Now you can add your little pin cushion to your other sewing accessories in your sewing box or basket.


*********************
TO ADVERTISE ON THIS BLOG
PLEASE CONTACT:
christina.sinclair.ads@aol.co.uk
*********************


Quick Quiz
Can you complete these words?
a Dominican monk = a black _ _ _ _ _
the inside of a pencil = black _ _ _ _
the organized sale of goods bought secretly and illegally = the black _ _ _ _ _ _
when there are no lights on resulting in total darkness = a black _ _ _
a badly behaved person = a black _ _ _ _ _
a person who creates objects out of iron = a black _ _ _ _ _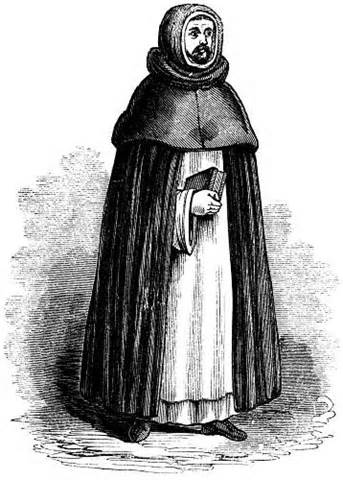 Monk
(from oldbooks.org)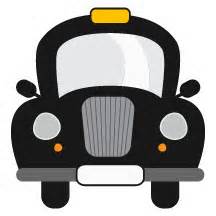 BLOW MY FOGHORN!!! 

PLUS
Salty Sam fans can join in with their comments and share them with children all over the world. You will need to ask permission if you are not an adult.
Enter your e-mail address to subscribe to my blog and receive new Salty Sam Blog Posts for free by e-mail every week. Your address will be kept private and will not be shared with any third party.
Sign me up at the side bar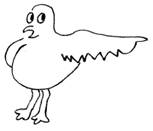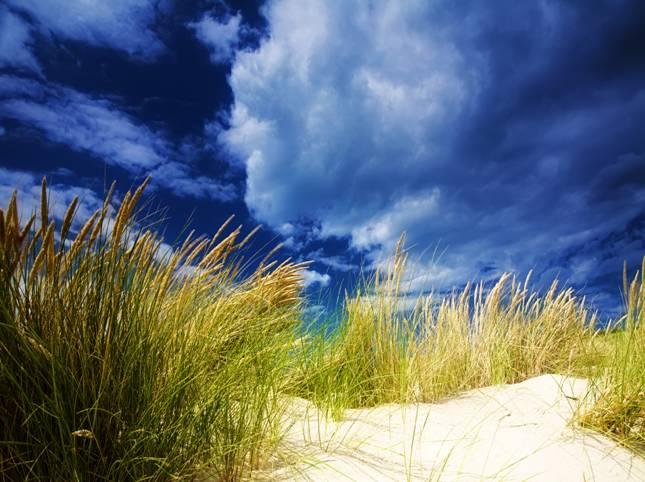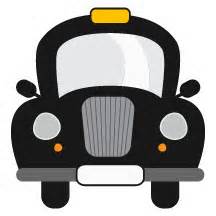 lt's the Weekend!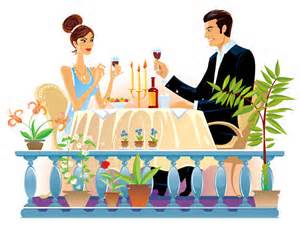 HOW TO MAKE AN EVENlNG COAT
FOR YOUR TWELVE lNCH DOLL
This coat would fit over the short cocktail dress from Blog Post 170 to make a complete outfit.
Honestly, I think that Emily must have the best-dressed doll in the whole county by now!
EVENING COAT BACK (KNIT ONE)
Using 4mm knitting needles and sparkly black dk yarn cast on 20 stitches
Knit 70 rows of garter stitch and cast off
EVENING COAT FRONT (KNIT TWO)
Using 4mm knitting needles and sparkly black dk yarn cast on 12 stitches
Knit 70 rows of garter stitch and cast off
SLEEVES (KNIT TWO)
Using 4mm knitting needles and sparkly black dk yarn cast on 20 stitches
Knit 30 rows of garter stitch and cast off
TIP
Always slip the first stitch of a row over to your other needle without knitting it to keep a neat edge.  This is called a slip stitch.
TO MAKE UP
Sew up the shoulders 2cm/3/4 inch from arm end.
Sew the sleeves onto the coat upside-down to get a neater cuff – sew the tops of the sleeves to the body and then the underarm and side seams.
Sew the top points of the collar back to the shoulder seams and then run the yarn around the back of the neck to pull it in slightly to make a better fit.
*Over-sew all seams to reduce bulk.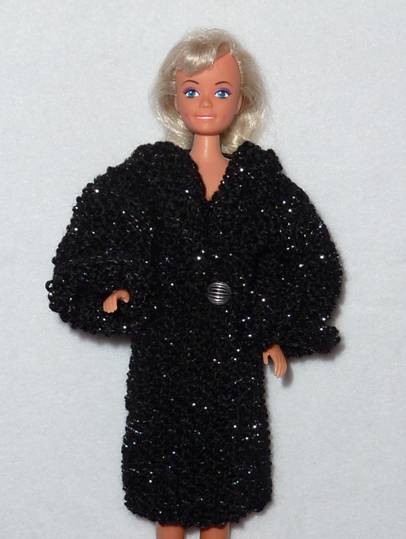 Please note that the material on this blog is for personal use and for use in classrooms only.
It is a copyright infringement and, therefore, illegal under international law to sell items made with these patterns.
Use of the toys and projects is at your own risk.
©Christina Sinclair Designs 2015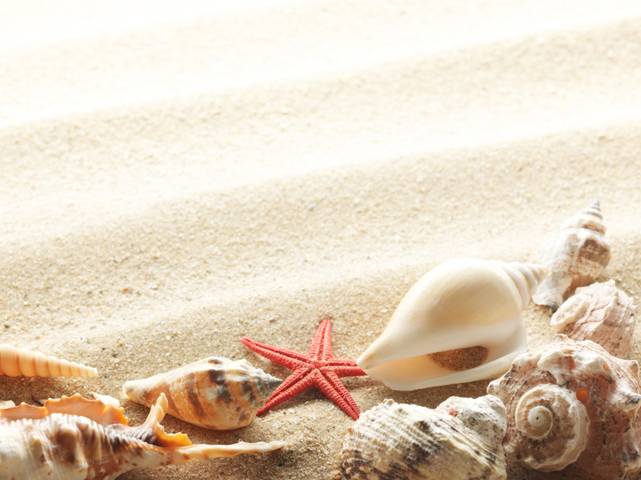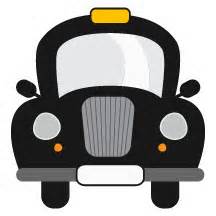 Quick Quiz Answers
a black friar (a Dominican monk was called a black friar because he wore dark clothing)
black lead
the black market
a black out
a black sheep
a blacksmith

A blacksmith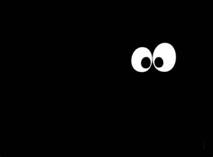 A black out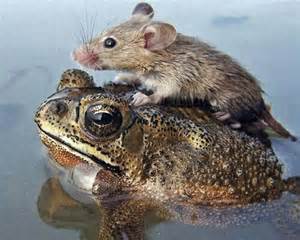 This mouse has found a most unusual water taxi service!