October 12th, 2018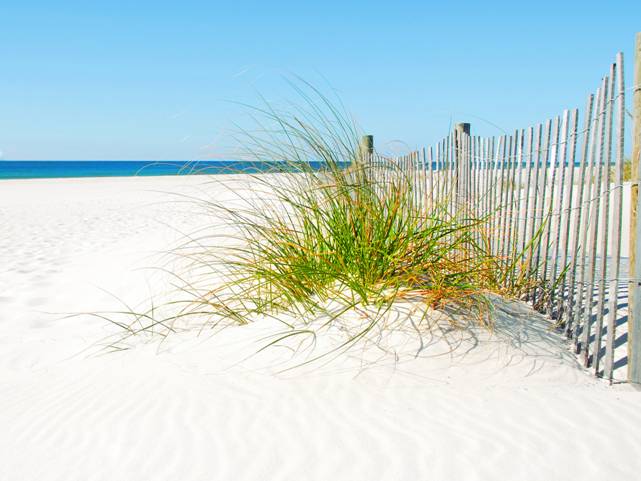 Salty Sam's Fun Blog for Children
Number 191
The Dinosaurs of London
Hello Everyone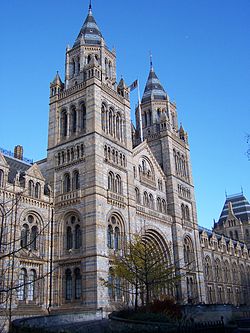 Most people are familiar with the big dinosaur skeletons that you can often see in natural history museums.
Sometimes these are genuine fossils and sometimes they are man-made replicas. Whichever they are, they do give visitors a good idea of the sizes that dinosaurs grew to and a lot of them were bigger than most animals we see today.
Natural history museums date back to the mid 1500s but the famous one in London was opened in 1881. lt now holds over 70 million specimens from the natural world. The dinosaur exhibits are definitely the most popular. A new exhibit they have acquired is what they are calling 'the most complete stegosaurus skeleton in the world'. You may have seen it.
Victorians were obviously as interested in dinosaurs as we are today, because they created a park which Bill and Bob really love to go to. lt has huge statues of dinosaurs that give you an even better idea of what they really used to look like than the skeletons.
Crystal Palace Park is situated in the south of London and contains the Victorian version of Jurassic Park. The dinosaurs were erected by Benjamin Waterhouse Hawkins who was a sculptor and fossil expert and Richard Owen who was the founder of the Natural History Museum in London. lt was Richard Owen who coined (invented) the word dinosaur, which means 'terrible lizard'.
Nowadays, a smart 'phone will provide a free audio guide to give you more information about the dinosaurs that you can see there.
The Crystal Palace was a large building covered in a canopy of over a million feet of glass. lt was originally situated in Hyde Park in Central London. lt was designed to hold the Great Exhibition of 1851.
This exhibition was the idea of Prince Albert, husband of Queen Victoria, and was a showcase for the innovations (new ideas) of the time.
The building was moved to a more permanent site at Crystal Palace Park in 1852.
The dinosaur exhibition was an addition to the park to make it even more interesting. They were the first dinosaur sculptures in the world and although modern scientists might see mistakes in them, they were accurate according to knowledge at the time.
Sadly, the exhibition was never really finished because the costs proved too high, but what was achieved was a huge hit with the public.
The park made the area instantly fashionable; many large houses were built there and the dinosaurs have been loved by the children who have visited them ever since.
All the statues are of animals that are now extinct. You will never see a zoo that looks like this, which is probably why the animals seem so fascinating.
There are animals from different eras in dinosaur history, not just the Jurassic one, and some animals which look very much like the kind of animals you see today.
Some of the dinosaurs are on an island in a lake but some are hiding in the bushes to make you jump when you come round a corner. Children can sit on some of them.
The Crystal Palace is long since gone, but the park itself was renovated at the beginning of this century giving it a new lease of life. The models are now protected by a law which says that they are of important historical value.
Bill and Bob just love visiting them. We don't have any dinosaurs in The Rocky Bay Animal World!
Bye bye everyone – don't forget to subscribe to my blog!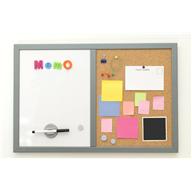 Love and kisses
Salty Sam

www.christina-sinclair.com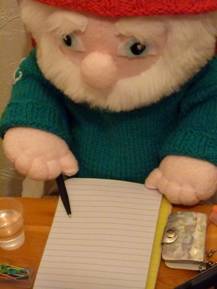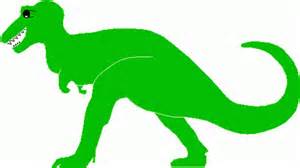 Bill and Bob's Joke of the Week


Bill: Do you know why dinosaurs have wrinkly knees?
Bob: No. Why do dinosaurs have wrinkly knees?
Bill: Because they spend too long in the bath!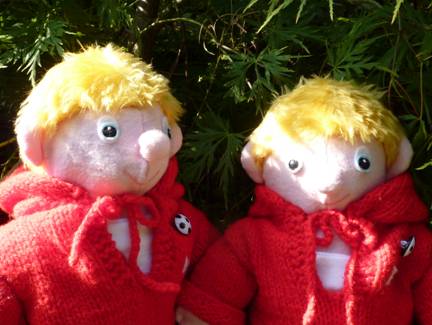 Salty Sam © Christina Sinclair 2015
Unauthorized use and/or duplication of material from this blog without express and written permission from this blog's author and owner is strictly prohibited.
Links may be used to www.christina-sinclair.com

Picture Gallery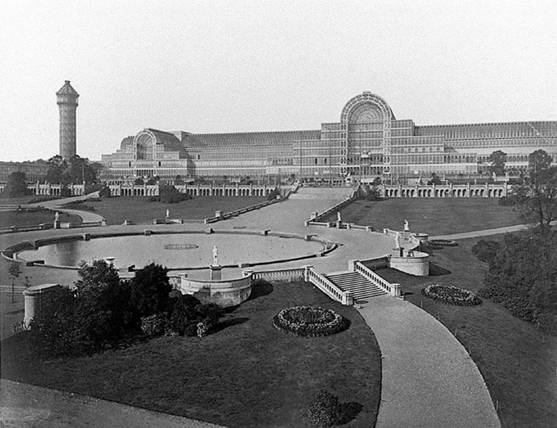 The Crystal Palace at Sydenham in South London in 1854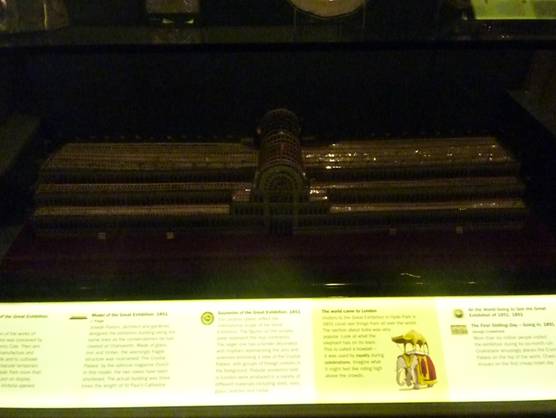 A model of the exhibition hall 1851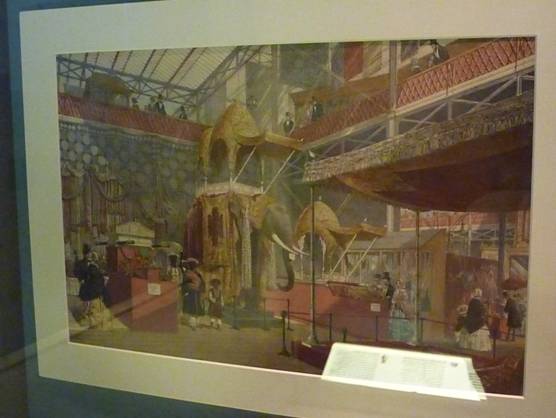 15% of the British population visited the Great Exhibition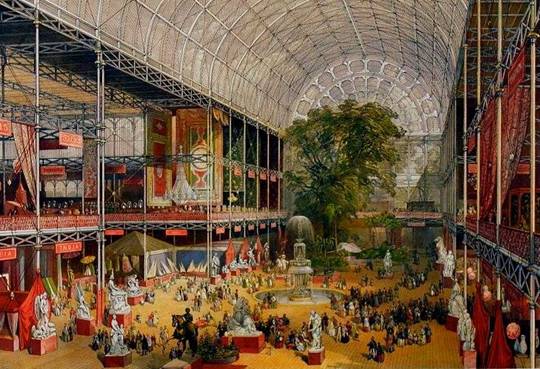 The Great Exhibition showed British-made products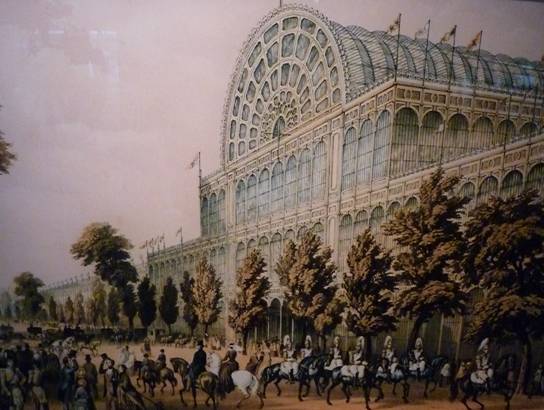 The Great Exhibition Hall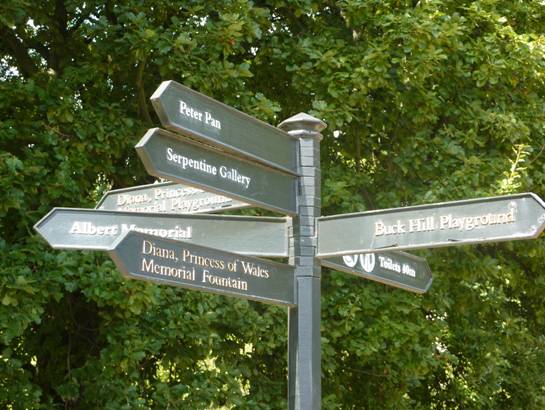 Hyde Park today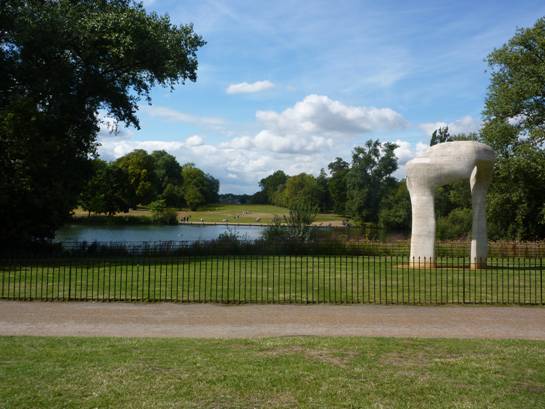 Henry Moore's The Large Arch on display with Kensington Palace far off in the background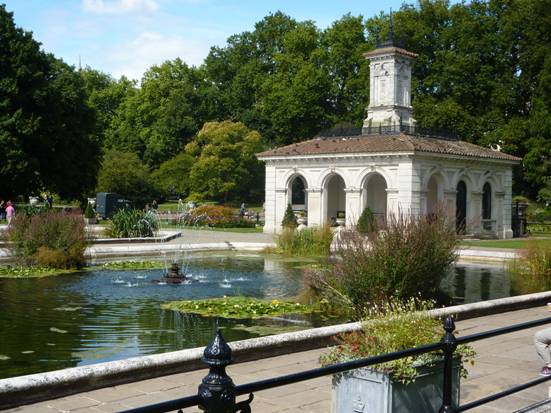 Kensington Gardens in Hyde Park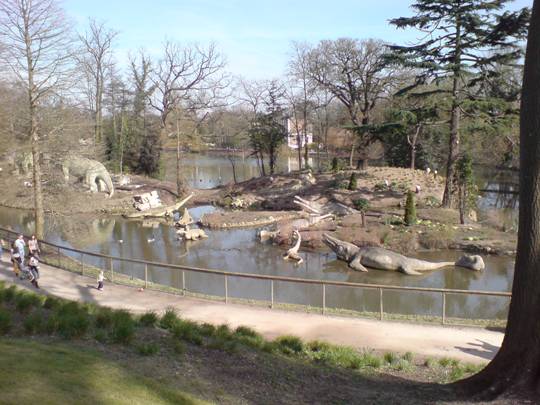 Dinosaurs on the islands and in the lake at Crystal Palace Park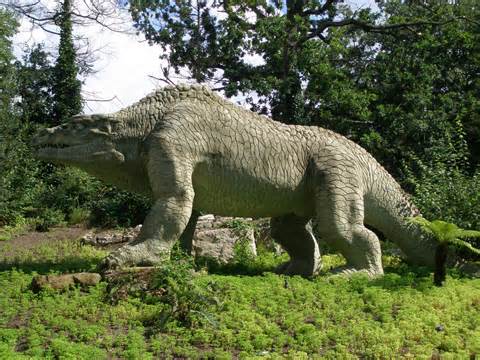 You have to be brave to get up close!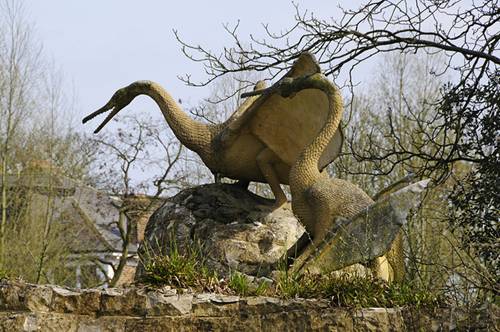 Pterodactyls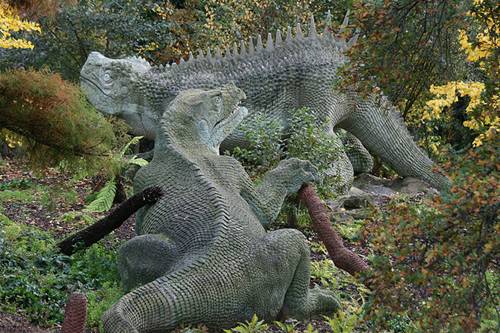 Iguanodon crawling through the undergrowth – they look like modern day lizards but are much bigger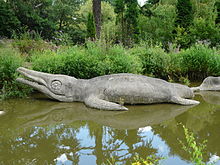 An ichthyosaurus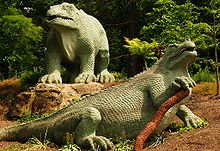 Iguanodon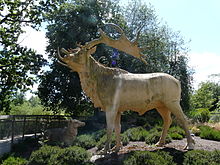 A Megaloceros or Irish elk looks like a present day animal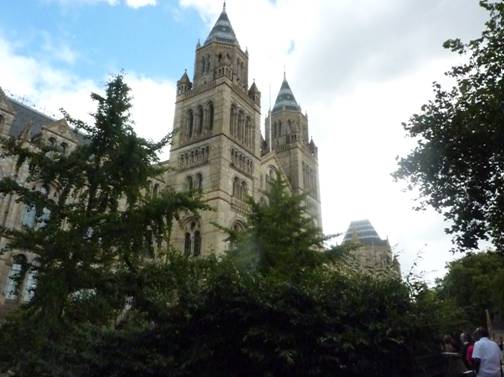 The Natural History Museum in London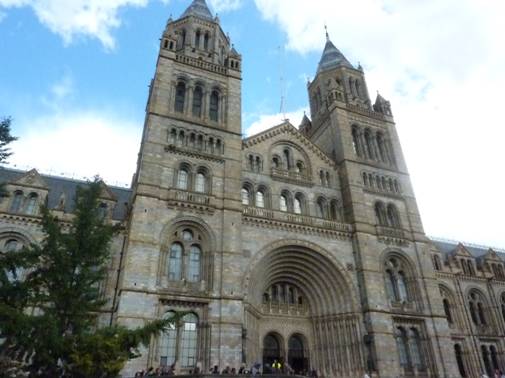 The entrance to the Natural History Museum in London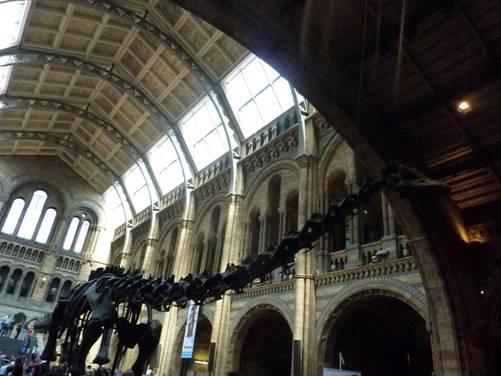 The entrance hall used to be dominated by this cast of a diplodocus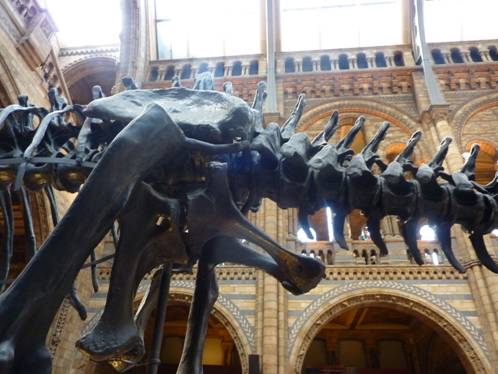 The model was held together with metal pins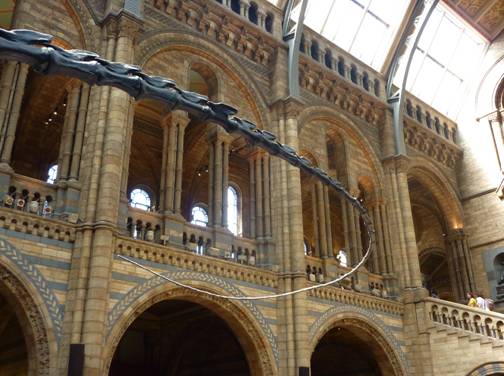 The tail bone of this dinosaur is very thin
The Victorians built a splendid building to house their cherished exhibits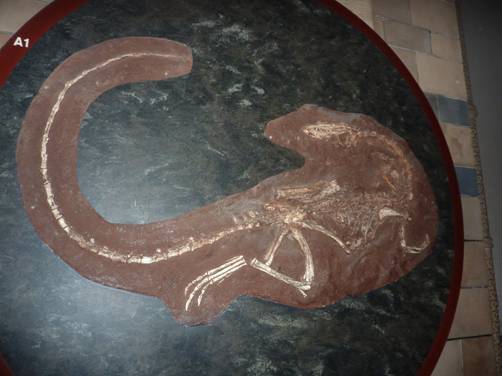 What dinosaurs looked like when they were found in the ground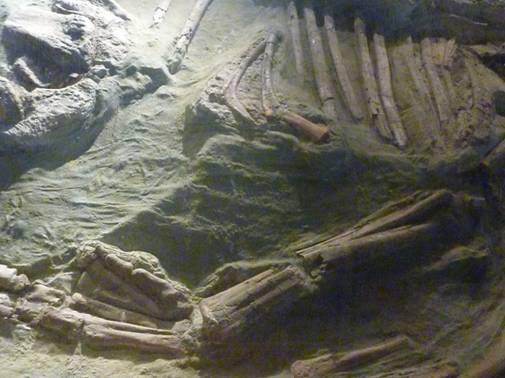 How fossils appear when they are discovered and then uncovered
This Edmontosaurus skeleton still had fossilized skin attached giving us an idea of what it looked like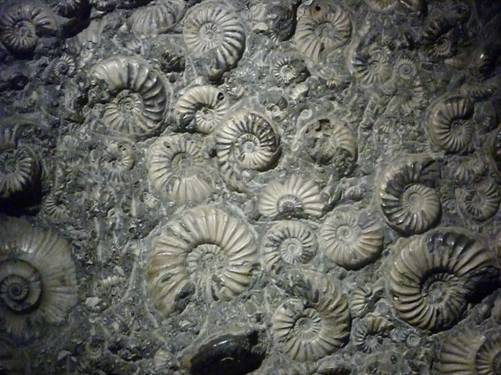 Ammonite fossils – ammonites were creatures that lived in the sea 240 – 65 million years ago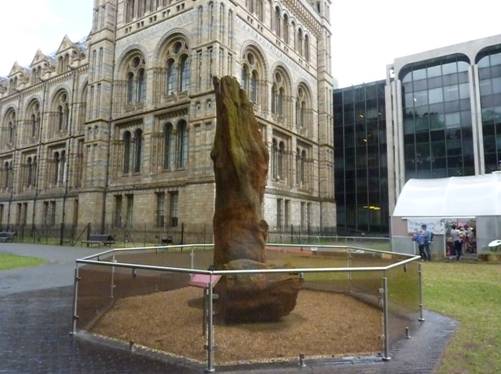 Not all fossils are of animals
This is a fossilized tree from 330 million years ago found in Scotland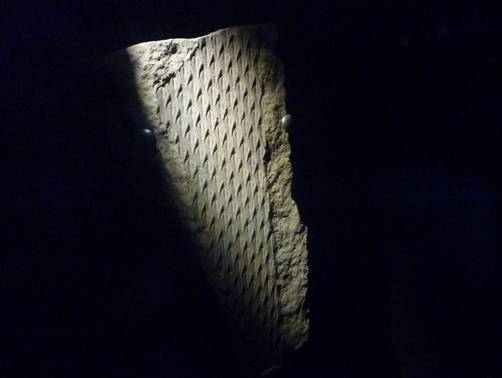 A fossil of a giant club moss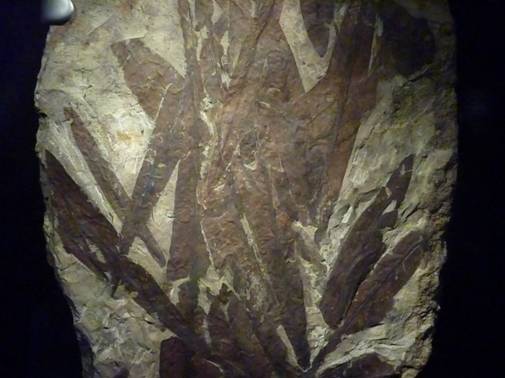 Fossils of leaves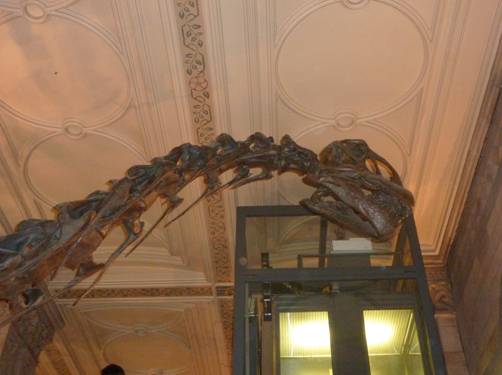 A camarasaurus greets visitors to the dinosaur hall which is the most popular part of the museum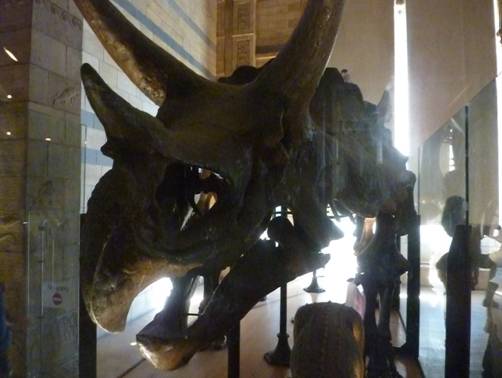 Triceratops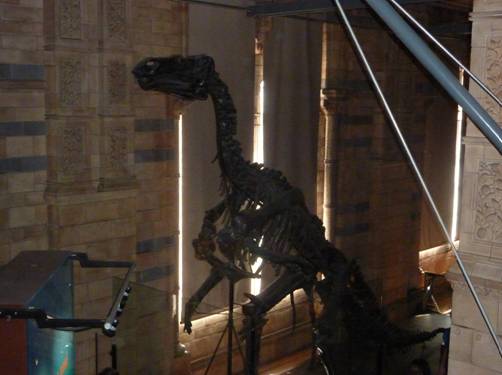 Iguanodon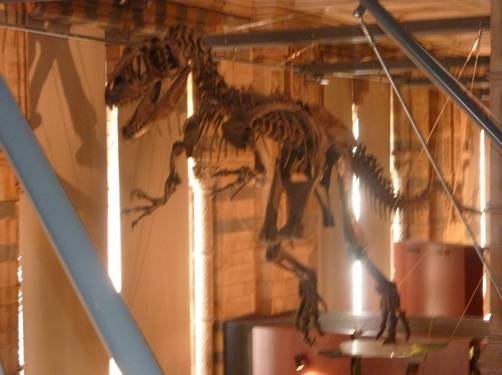 Albertsaurus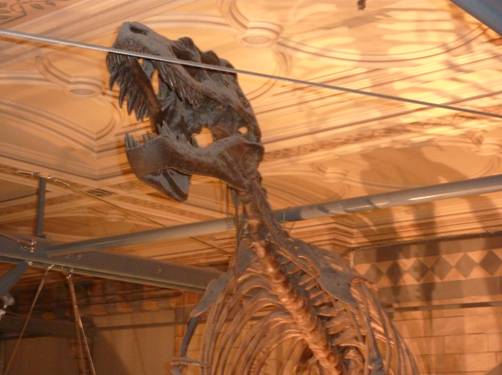 Tyrannosuarus Rex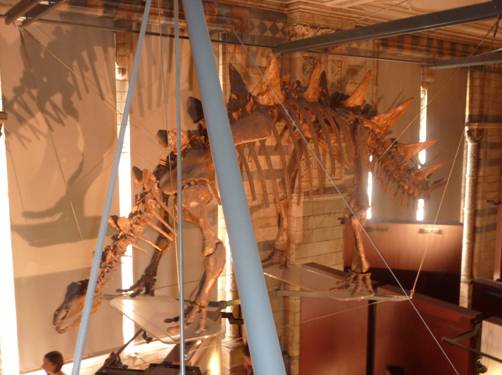 Stegosaurus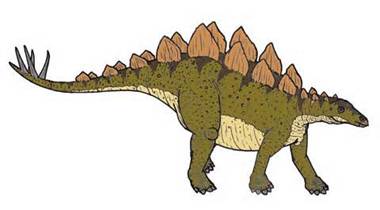 A stegosaurus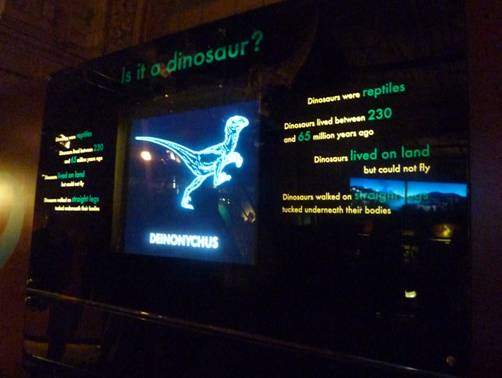 There are educational exhibits in the Natural History Museum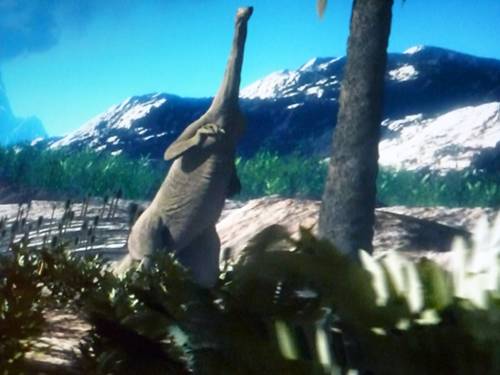 Images of open lands in the late Triassic period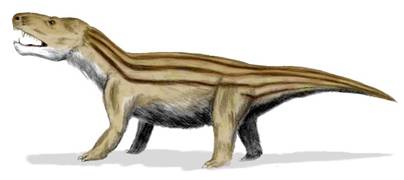 Cynognathus – the first mammals began to emerge from this period
(Nobu Tamura)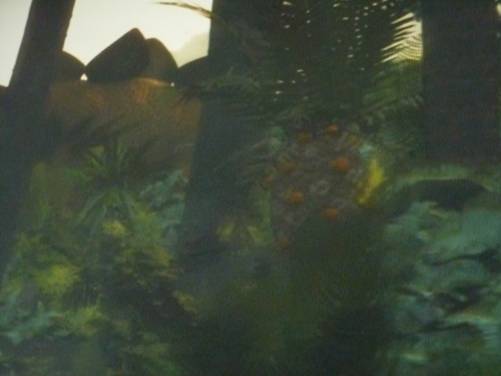 Dinosaurs lurking in the forests of the late Jurassic period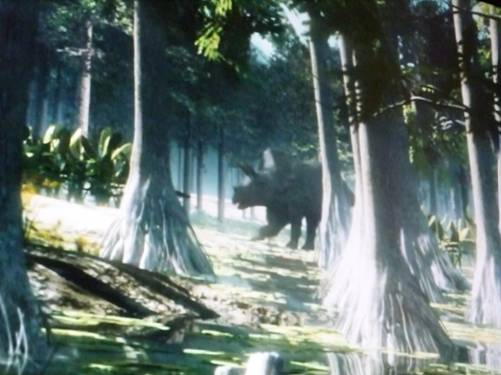 The forests of the late Cretaceous period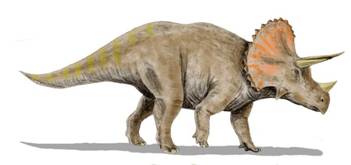 Triceratops
(Nobu Tamura)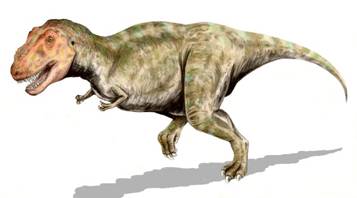 T-Rex
(Nobu Tamura)
Velociraptor
(Matt Martyniuk)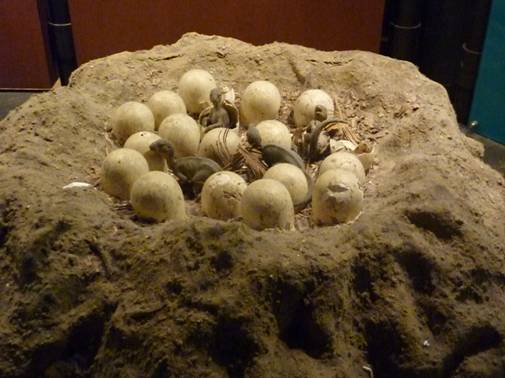 Dinosaurs hatched from eggs
(Maiasaura)
The head of a Tyrannosaurus Rex –
Tyrannosaurus Rex means tyrant lizard (Rex is Latin for king)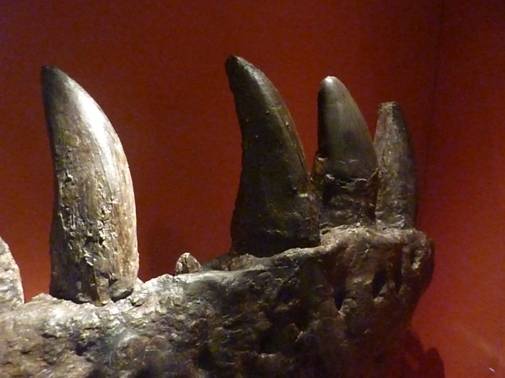 The teeth of a Tyrannosaurus Rex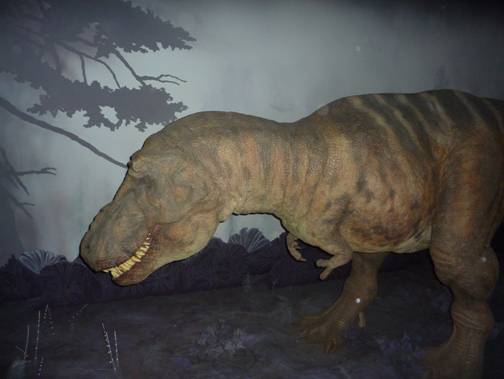 A moving model of a Tyrannosaurus Rex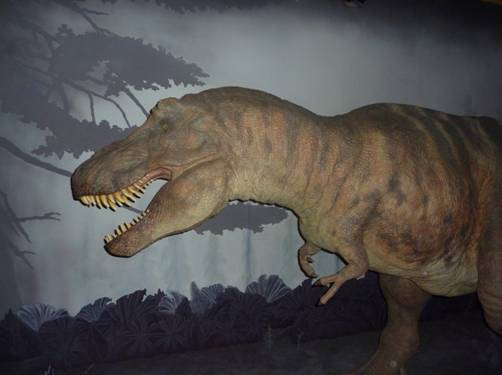 Is this your favourite dinosaur?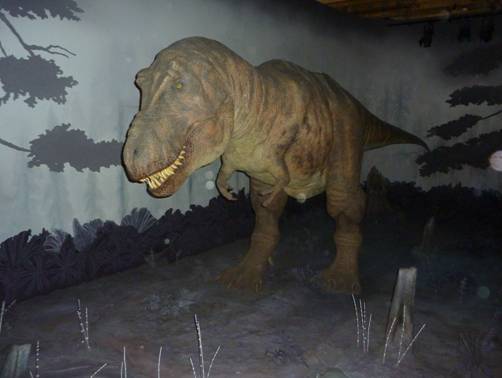 A big head, large back legs and small arms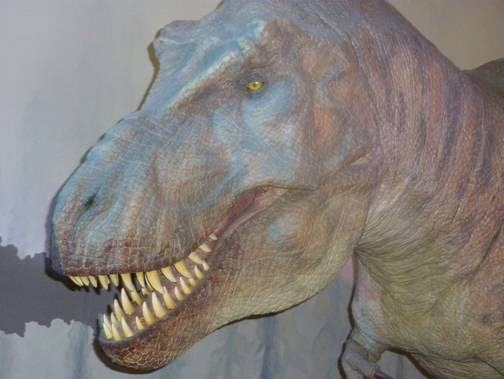 Beady eyes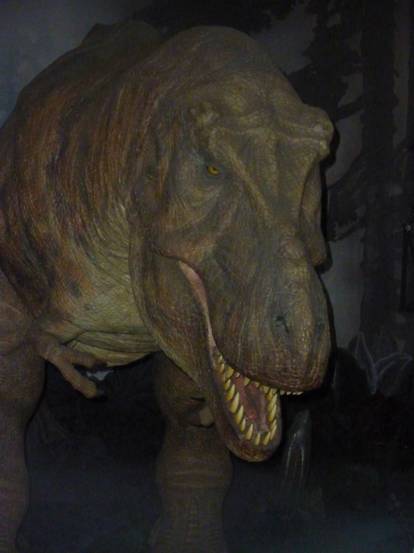 Ferocious teeth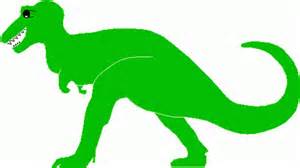 THE SALTY SAM NEWS DESK


As Bill and Bob love dinosaurs so much, they were only too willing to prepare another of their puzzles for the news desk this week.
See if you can answer their questions…
BILL AND BOB'S ANIMAL QUIZ
Can you complete these words?
| | |
| --- | --- |
| 1. an animal with antlers | D = d_ _ _ |
| 2. an animal with six legs | I = i_ _ _ _ _ |
| 3. a bird with a sweet song | N = n_ _ _ _ _ _ _ _ _ _ |
| 4. an animal that can sometimes be seen pulling a plough | O = o_ |
| 5. an animal with a fluffy tail that likes climbing trees | S = s_ _ _ _ _ _ _ |
| 6. it lives in nests that are often underground | A = a_ _ |
| 7. a mythical white horse with a horn | U = u_ _ _ _ _ _ |
| 8. an animal with long ears that lives in burrows | R = r_ _ _ _ _ |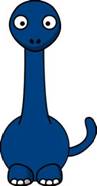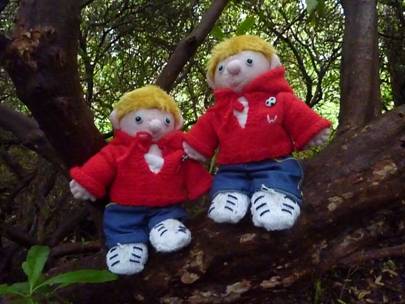 NEWSDESK MINIMAKE
A DINOSAUR FINGER PUPPET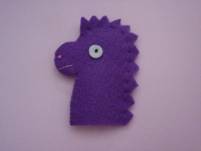 While Bill and Bob were busy creating their quiz, Auntie Alice was making them dinosaur finger puppets.
Of course, she made one for Emily and Henry as well.
If you would like one too, here is the pattern.  
It is a very friendly dinosaur.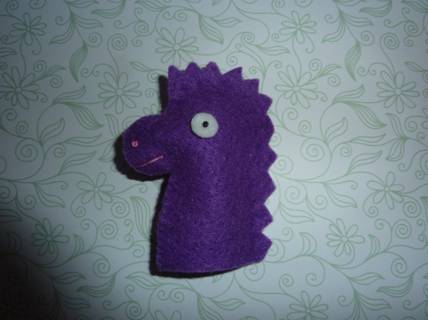 You will need to cut 2 eyes – they are circles of white felt 8- 10mm in diameter and attach them to each side of the face with a French knot (wrap the thread around your needle 5 times) then sew around the dinosaur along the edge of the front and face and the base of the crest (triangles) using running stitch.
Don't forget to leave the base open otherwise it won't fit onto your finger!
Of course you could buy some ready made eyes and stitch or glue them on.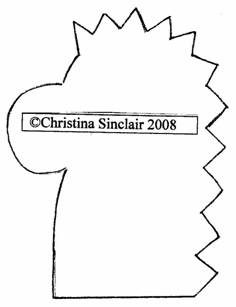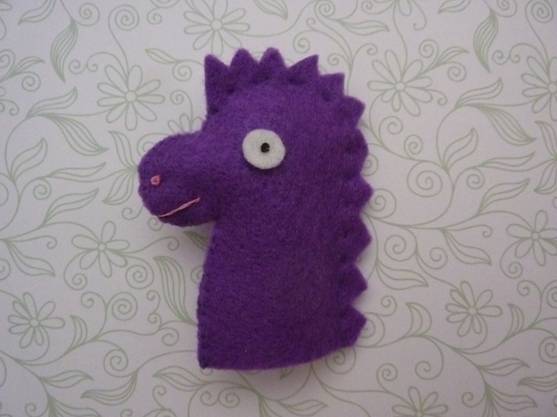 *********************
TO ADVERTISE ON THIS BLOG
PLEASE CONTACT:
christina.sinclair.ads@aol.co.uk
*********************


Quick Quiz
Do you know what these phrases mean?
as old as the hills
money for old rope
an old hand
an old boy/girl
the old guard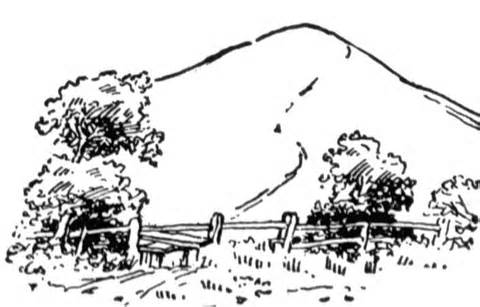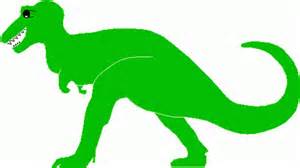 BLOW MY FOGHORN!!!

PLUS
Salty Sam fans can join in with their comments and share them with children all over the world. You will need to ask permission if you are not an adult.
Enter your e-mail address to subscribe to my blog and receive new Salty Sam Blog Posts for free by e-mail every week. Your address will be kept private and will not be shared with any third party.
Sign me up at the side bar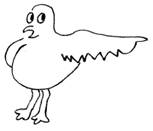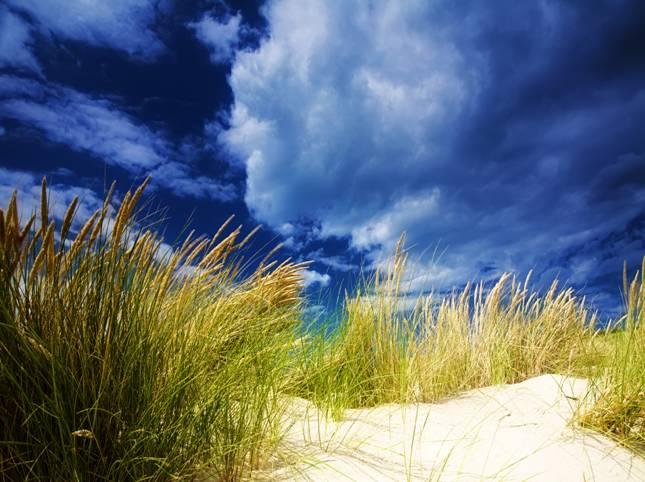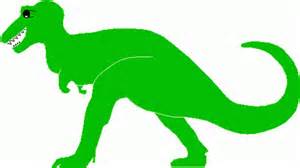 lt's the Weekend!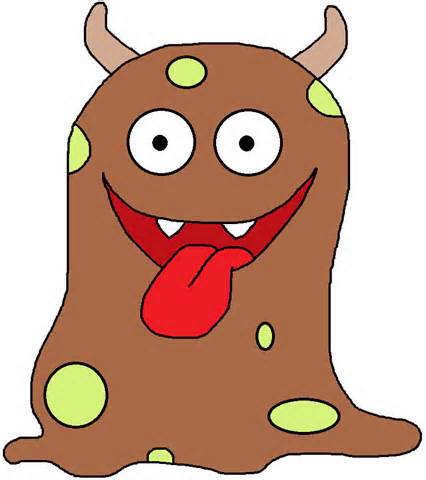 HOW TO MAKE MONSTER JARS
These jars are quick to make if you need some decorations for a party and are especially good at Halloween.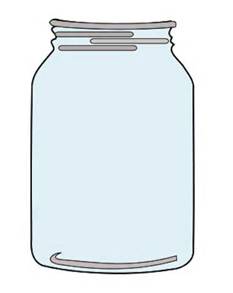 First cover the sides of a jar with coloured glass paint and allow to dry (you might find this easiest to do when the jars are upside down) – don't forget to put down lots of newspaper when you are painting.

Cut out shapes from pieces of black paper to make monster faces and stick them on the front of the jars – here you can really use your imagination.

Get an adult to put a nightlight in the jar for you.
TIP
You could also wrap the jar in a bandage and stick wiggle eyes on the top to make it look like a mummy jar.
*Remember to be very careful with candles.
Never put candles near curtains.
Don't lean across them or let your clothes get near them.
Never leave candles unattended.
You can use a battery-powered nightlight or candle instead to be really safe!
Please note that the material on this blog is for personal use and for use in classrooms only.
It is a copyright infringement and, therefore, illegal under international law to sell items made with these patterns.
Use of the toys and projects is at your own risk.
©Christina Sinclair Designs 2015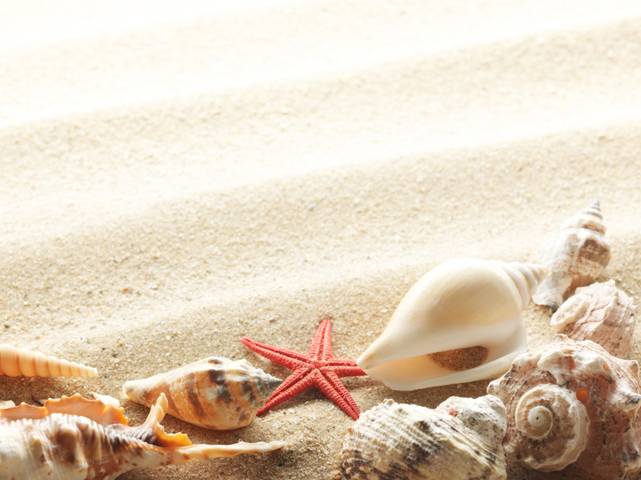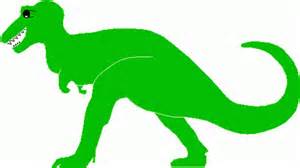 Answers to the News Desk Quiz
deer

insect

nightingale

ox

squirrel

ant

unicorn

rabbit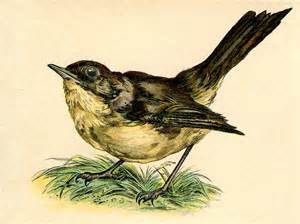 A nightingale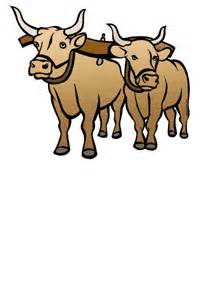 Two oxen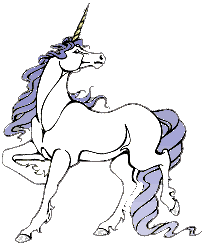 A unicorn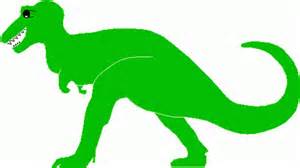 Quick Quiz Answers
as old as the hills – very old
money for old rope – money easily earned
an old hand – someone who is experienced
an old boy/girl – an adult who was a pupil at a specific school
the old guard – a group of people in an organization who don't want to adapt to modern ways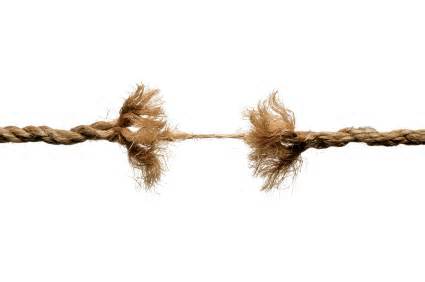 Worn out old rope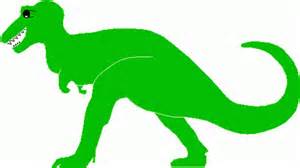 For an Embroidery Stitches Chart
Check out Blog Post 3