November 22nd, 2019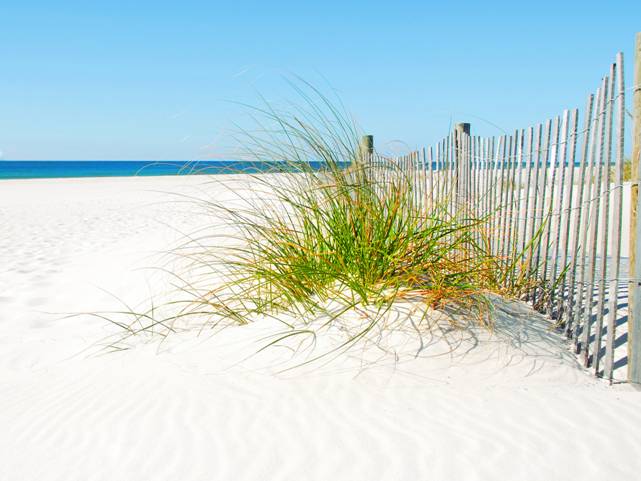 Salty Sam's Fun Blog for Children
Number 249
The Winter Garden
Hello Everyone
Do you remember that fairy tale about the selfish giant who banned children from playing in his garden?
Winter came to live there and although spring came to all the land around, winter would not leave the giant's garden.
That is what Henry was thinking about the other day when he looked out into his garden.
lt has become very overgrown lately.  Reckitt and Stackett left some off-cuts of wood and pipe there when they left.  ln fact, there was quite a lot of bits and pieces half hidden in the undergrowth and what is more Annie had accidently splashed blue paint all over the path.
He wished he could have a pretty garden like Auntie Alice and decided to ask her for some advice the next time he saw her.
He knew she was the kind of lady he could tell his problems to.
Auntie Alice explained to Henry that she was very lucky to have a large garden and it took a lot of work to keep it looking nice.  But actually even a small garden like the one behind the chip shop could look nice as well.
She said that when you design a garden it should always be designed to look nice in winter.  Then, when spring bulbs produce flowers extra colour will appear and when summer comes the garden will look even better.
Henry was a bit confused.  He didn't think there were any plants that grew in the winter.
Auntie Alice told him that actually there were plants producing colour all year round.  You just had to know where to look.
Gardens don't have to be a riot of colour in the summer time only to die away to nothing in the winter.  A garden can be designed to be spectacular in the winter and the summer will have appeal all the year round.
lf you position the plants that will perform the best through the cold months in a place that they will be seen from your windows and passed by in the front garden, you will be able to see them even if you can't go out in your garden to play or work because it is too cold.  
She said that flowers can come and go but plants that offer colour and texture with their bark, stems and foliage have lasting appeal through the seasons.
When you design your garden, if you use tall and broad structures as a starting point, the rest of the garden can then be formed around them.  Trees and shrubs give height and lower growing species can spread out between them. 
The garden is inevitably more colourful in summer but when the autumn leaves disappear the view from the house is longer and the bare bones of the garden are exposed.  lf a garden is designed to look good in the winter, then it will not ever completely lose form, colour and interest.
She said that you need to start building the structure of the garden with evergreens.  They can produce green focal points in a garden.  You will find they can have silver, purple, cream, gold and bronze foliage as well as green.  You can also find plant with lots of different colour berries too like holly bushes. Cotoneaster and snowberries also produce berries in the winter. Callicarpa has very unusual mauve-coloured berries.  
Other garden features become more obvious in the winter too, such as statues and sculptures, urns and benches and of course waterfalls.  They may be partly hidden by foliage in the summer but take on a more dominant role in the winter garden.
Henry said that he didn't have enough room in his garden for a waterfall or a big statue but he thought a bird bath would be a good idea. He knew that it was important to give birds water to drink and if birds came to visit the bird bath there would always be something to new and interesting to watch.
Auntie Alice said that box topiary will also remain green in the winter and looks especially interesting when covered in snow.  Children usually love this way of making plants into shapes that look like things.
Henry didn't know what this was so Auntie Alice showed him some pictures of box topiary in one of her gardening books.  There were pictures of dark green plants made into animals and aeroplanes and windmills.
Henry thought it was a really cool idea but he didn't think there was room in his garden for anything like that.
Some plants that flower in the winter months have very muted colours.  These dusky colours often suit winter light – plants like skimmias, heathers and sedums for example and large grasses are very fashionable at the moment. 
The winter flowers like snowdrops, cyclamen and pansies will continue to flower as the spring flowers appear. 
Auntie Alice said that some trees have very beautiful bark that looks wonderful in winter. The Himalayan birch has stark, white bark that will stand out in a prominent position.  The Tibetan cherry has a rich, dark, shiny mahogany bark.  But if he didn't have enough room he could grow much smaller plants in the flowerbeds or even in pots. 
Fatshedera has large glossy leaves that will last through the winter and Virginia creeper which will grow up a fence has very vibrant colours in the autumn.
Auntie Alice showed Henry pictures of all of these plants so that he could see which ones he liked the best. 
Sometimes the names of plants can be difficult to remember even for adults so Auntie Alice wrote out a list for him to take home.
Henry thought all these ideas were great and he went home to tell his mum.
So last weekend, Bill and Bob went round to help Henry's family tidy up their garden before the winter weather sets in for good.
Henry's dad set up a little compost heap behind the shed and the children started to fill it with mowed up fallen autumn leaves and grass clippings.  They put a pile of weeds in there as well.
So now as l write, two climbing plants have been planted against the back wall – a garrya on one side of the gate and a Virginia creeper on the other side. 
The grass has been cut neatly and there is a bird bath in the middle of the lawn.
Henry's parents also planted some Christmas box on one side of the back door which will have a beautiful smell at the beginning of next year and a daphne on the other side.  There are some hellebores in one side flower bed and some conifers with interesting shapes in the other.
There is a great big caster oil plant in a big pot by the shed.
Now the garden is looking wonderful and it made everyone feel more cheerful to see it looking so good.
The birds are happy with their bath and there are lots of spring bulbs tucked away in the soil waiting for next spring.
Bye bye everyone – don't forget to subscribe to my blog!
lf you like my blog, please support it by telling all your friends and followers about it.
Thank you!
And see you again next Fun Friday!
Love and kisses
Salty Sam

www.christina-sinclair.com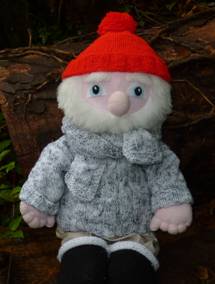 Bill and Bob's Joke of the Week


Bill: One man says to his friend, "l've just got a bunch of flowers for my wife."
Bob: And the friend says?
Bill: "Great swap!"
Bob: Oooo!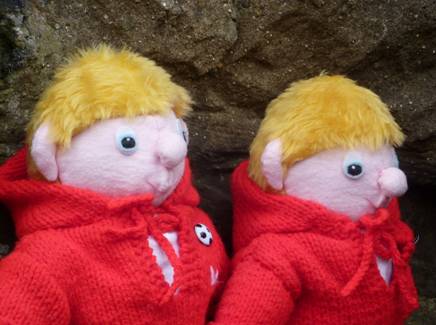 Salty Sam © Christina Sinclair 2015
Unauthorized use and/or duplication of material from this blog without express and written permission from this blog's author and owner is strictly prohibited.
Links may be used to www.christina-sinclair.com

Picture Gallery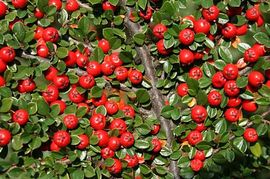 Cotoneaster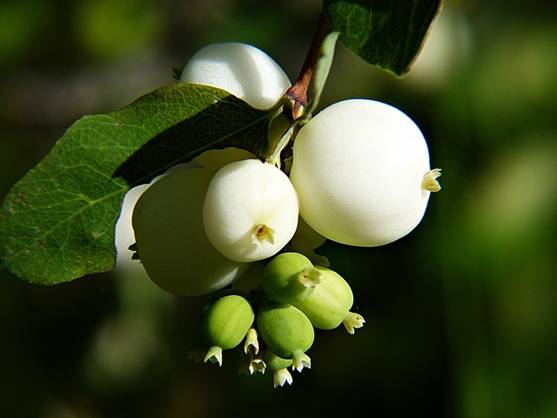 Snowberries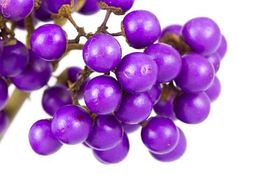 Callicarpa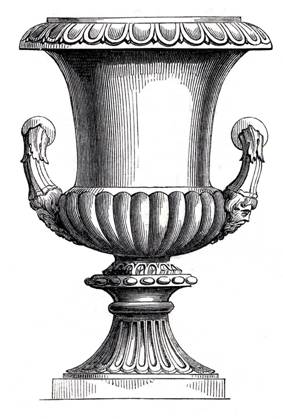 An urn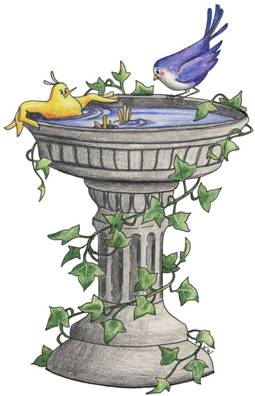 A bird bath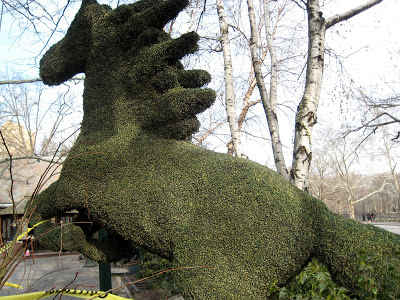 Topiary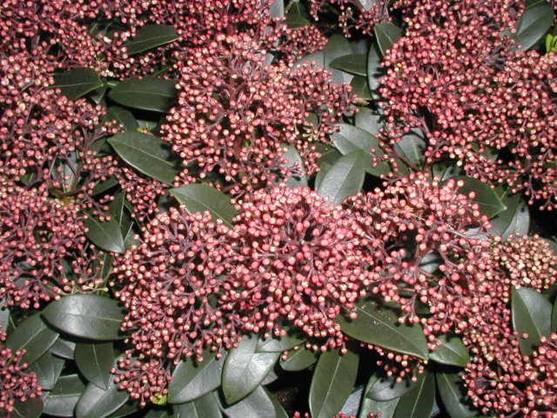 Skimmia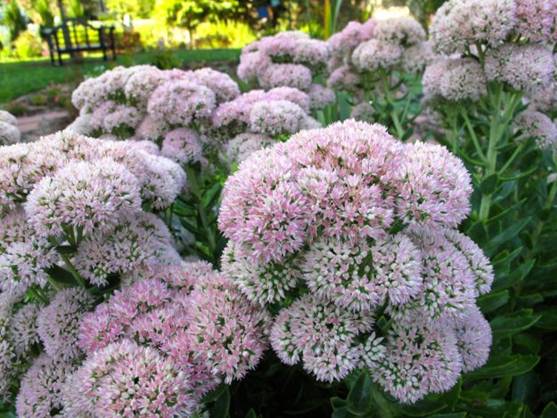 Sedums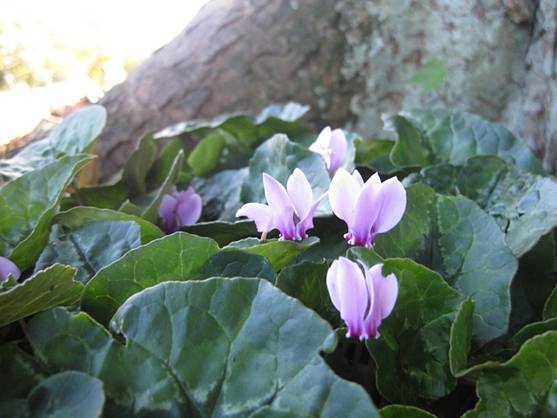 Cyclamen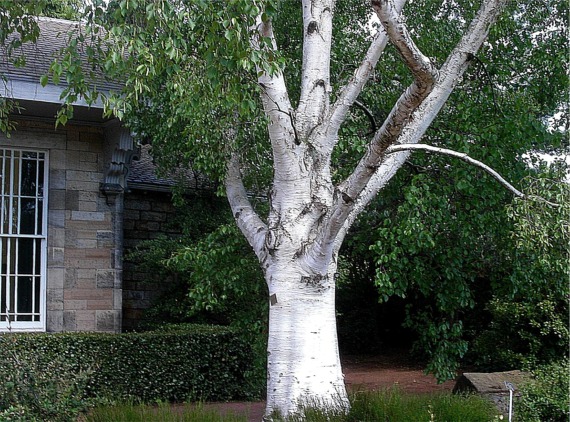 Himalayan birch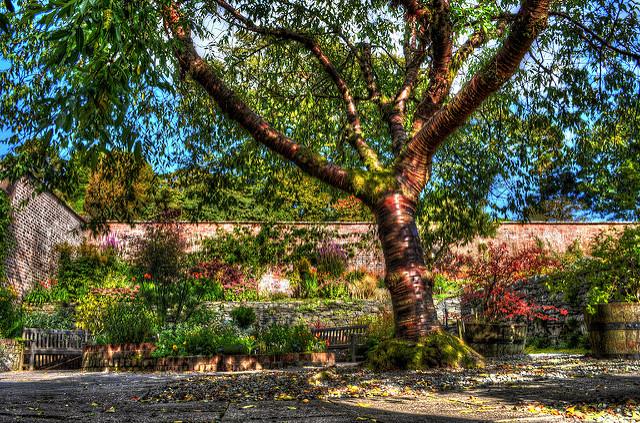 Tibetan cherry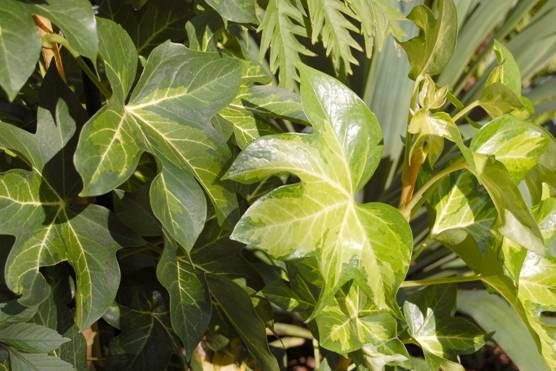 Fatshedera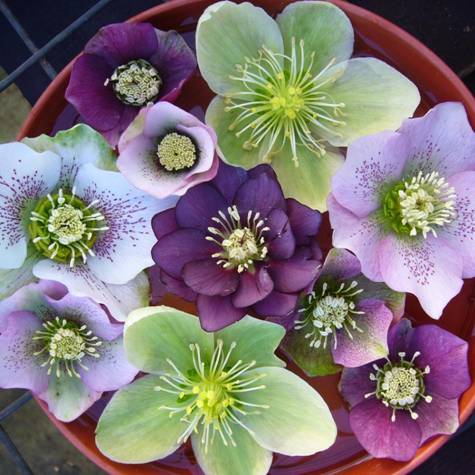 Hellebores
Cotonmanor.co.uk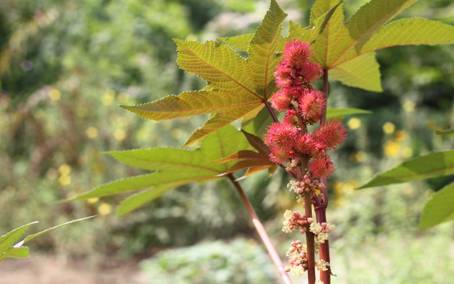 Caster oil plant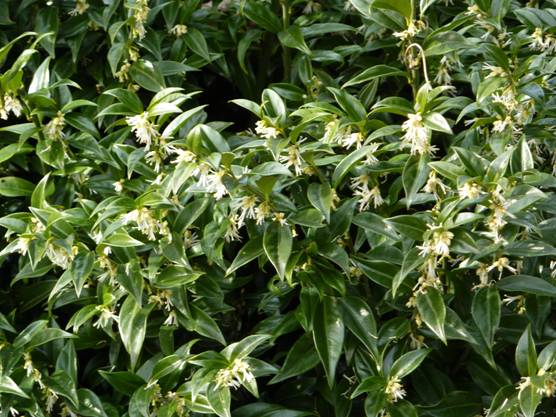 Christmas box has a beautiful smell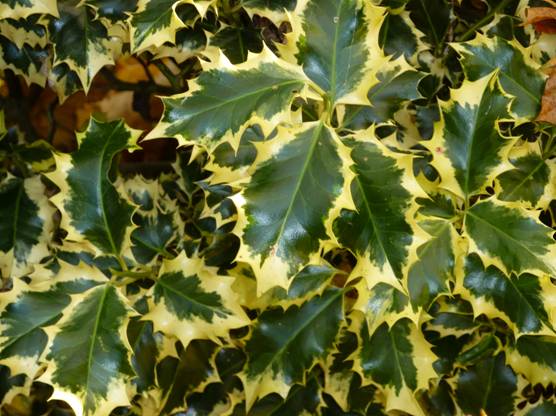 Holly with variegated leaves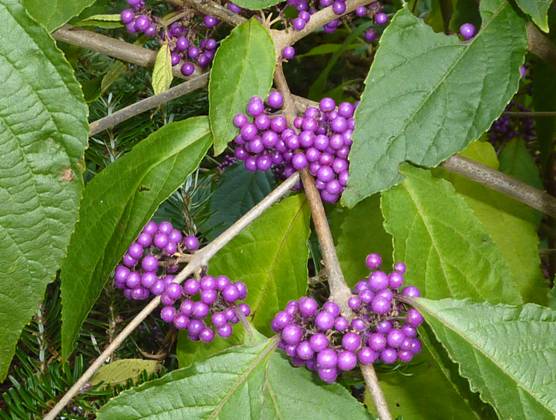 Callicarpa berries are a very vibrant colour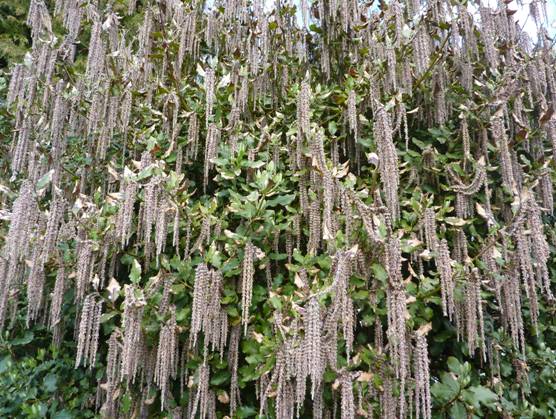 Garrya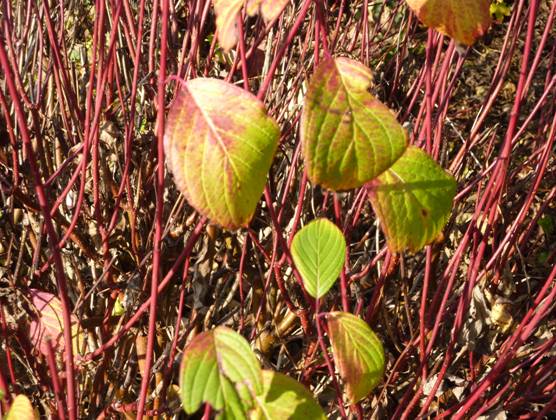 Dogwood has very brightly coloured stems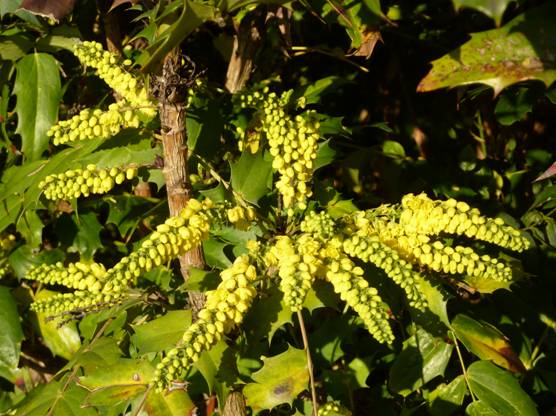 Mahonia flowers through the winter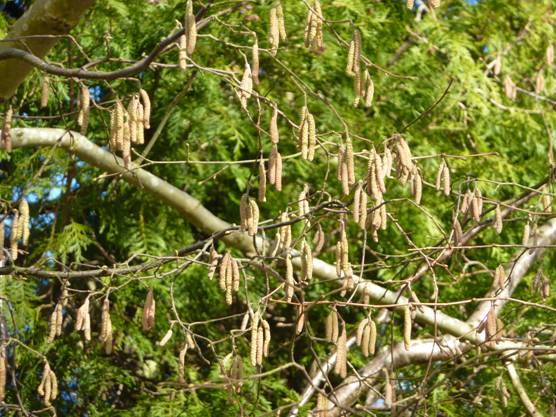 Catkins in early spring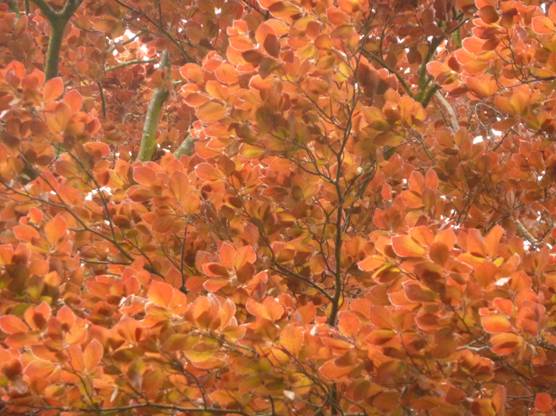 The early spring leaves of a copper beech



  THE SALTY SAM NEWS DESK


This week the Awesome Foursome went round to visit Auntie Alice because they were bored.
She can always think of things to do.
It was Saturday afternoon and she was in the middle of putting her garden 'to bed' for the winter and said that they could help.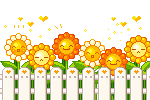 Firstly, there were lots dried stalks to be carried to the compost heap.  Then the afternoon began to get a bit chillier so she found them a job to do in the green house where there were lots of flower pots to scrub with lots of sudsy water.
The children got a bit damper than they planned to with lots of bubbly water being sloshed about so she brought them inside for another activity.
She said that they could make her some plant labels out of some soft plastic tubes she had been keeping for the purpose.  She said it was a good way to recycle them.  What is more she would have some really colourful labels to use in her seed trays next time she started sowing seeds.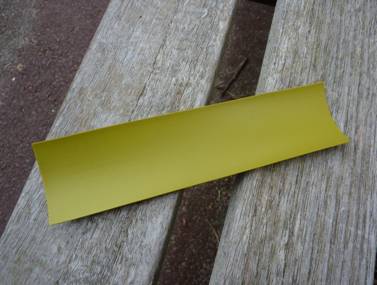 They cut the bottoms off the tubes and were then able to get their scissors into the tube and cut up the sides.
The nozzle part could then be cut away and they neatened the plastic left into rectangular strips.
Bill ran out to the shed to put them away with the seed trays just before it got dark.

Did you know that the first plastics were first invented as far back as 1869?
When they were first introduced, they were hailed as a saviour for animals like elephants and tortoises because the new plastic materials would replace ivory from elephants' tusks which was used for things like billiard balls, chess pieces and cutlery handles and tortoise shell that was used for things like hair slides, trinket boxes and musical instruments.  This was a really nice idea at the time.
But as you may have seen on the news the world has now been overrun with plastic rubbish.
Many millions of tonnes of plastic waste are dumped in the landscape, waterways and sea.  Animals and birds can get tangled in this waste and the consequences are horrendous.
🙁 
Micro plastics are the result of all this plastic waste breaking down into tiny grains of plastic.  They can be the size of plankton floating in the seas and are entering the food chain at an alarming rate. 
Fish eat the plankton and animals, humans and pets then eat the fish so that the plastic goes inside them as well.
All of this means that we should all try to use less plastic and reuse and recycle whenever possible.
Do you carry a reusable water container to school now?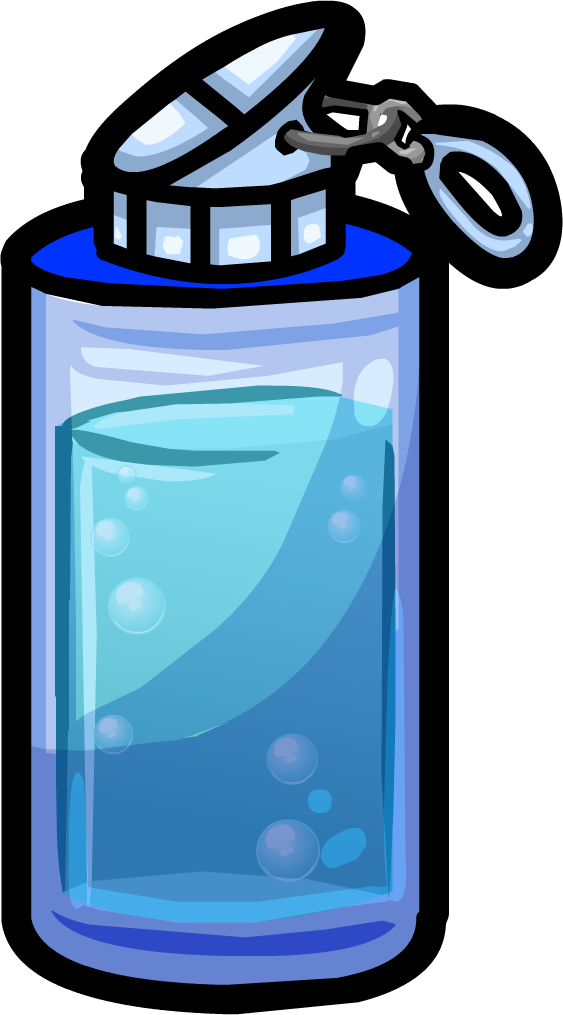 NEWSDESK QUIZ
Unmuddle these words to find plants that have colour in the winter…
Lohyl
Stilmote
Phaden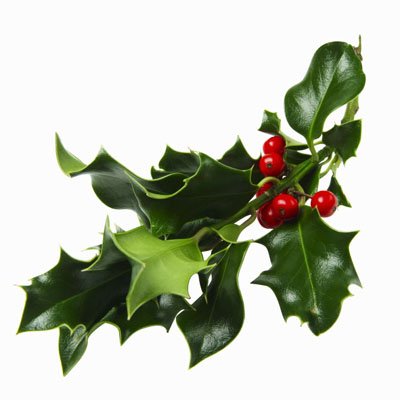 Holly has colourful berries

*********************
TO ADVERTISE ON THIS BLOG
PLEASE CONTACT:
christina.sinclair.ads@aol.co.uk
*********************


Hobby Time
Here are some more ideas of plants that look good in the garden in winter.
lf you don't know what they look like you can find pictures of them on the lnternet.
Dark green laurels and the variegated euonymus are both plants with a solid form.  ln contrast, other plants like lonicera (honeysuckle) have a more open structure. 
Bamboos are an exotic-looking evergreen but may need to be contained in a pot if they are one of the species that can be invasive.
Clump forming ones do not need a pot.
Other plants that can give height and colour are prunus with pink blossom, kerria with yellow flowers and pittosporum with silvery leaves.  Acacias are very tall trees that burst into noticeable, yellow blossom in February.
Pyracantha has a huge abundance of stunning red or orange berries and is a good candidate for growing up a wall.  Jasmine likes to grow up a wall too but with its straggly habit looks good mixed with ivy.  Garrya is an interesting plant to grow over an arch and camellias have lovely flowers in a variety of colours, but need protection from the frost.
Cornus (or dogwood) with vivid red or yellow stems can add height to a garden and so can mahonia with its acid-yellow flowers which bloom from November into the spring.
Grasses that last through the winter can be low-growing and have a windswept look, or be tall and elegant with plumes of seed heads that catch the gauzy, winter light from a low sun.
Plants that have interesting leaf shapes are: euphorbia, choisya, hebes and cynara.  Heucheras have foliage in a good range of colours and will also bear flowers on delicate stems in the spring.  They are low-growing plants suitable for ground cover through the winter.  They will benefit from being tidied up in the early spring.
Plants that produce flowers in the middle of the winter are white snowdrops, pink cyclamen, yellow aconites and multi-coloured, winter-flowering pansies. 
Hellebores offer a large range of flower colours and often very interesting leaves that last well into the spring.  They are followed by crocuses, celandines, primroses and dwarf irises.
Shrubs that produce winter flowers are witch hazels, catkins and viburnums.
lf you need plants to cover a hard-to-reach bank, you could choose ferns or bergenias because these don't need much care.
Architectural plants that make a lone statement are European fan palms, fatsias, cordylines, phormiums, chamaerops and yuccas but these plants need a degree of shelter and may need to be wrapped in fleece through the worst of the winter weather. 
Plants to keep near a front door should be chosen carefully, because they will be passed by the most. 
Christmas box has a powerful, arresting scent from tiny flowers.  lt has a very long-flowering period so is well worth growing. 
Other plants that emit perfume into the winter air are daphnes and edgworthias.
With some thought and planning a garden in winter can be surprisingly colourful and fragrant.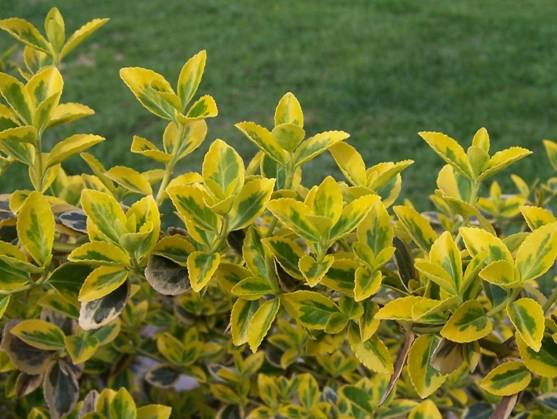 Euonymus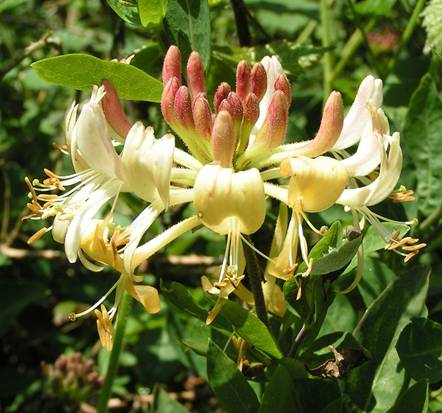 Honeysuckle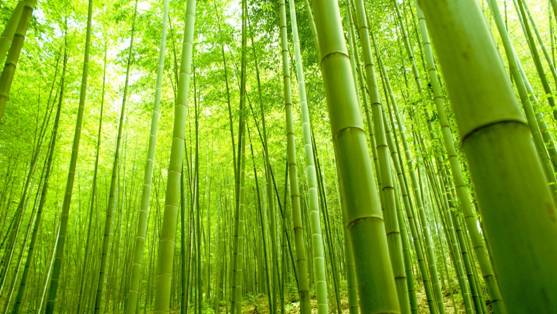 Bamboo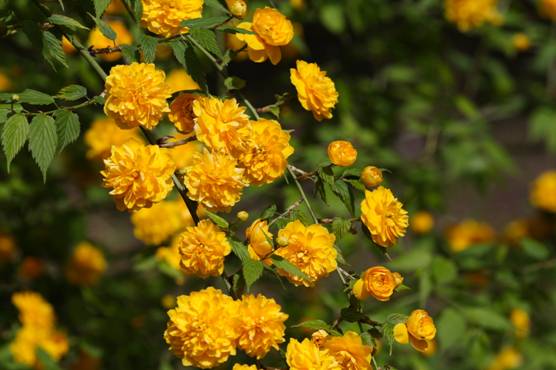 Kerria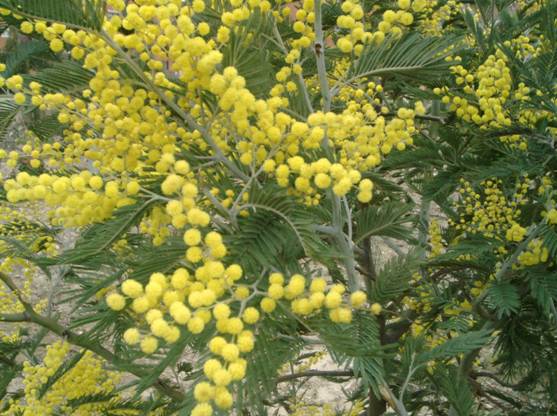 Acacia flowers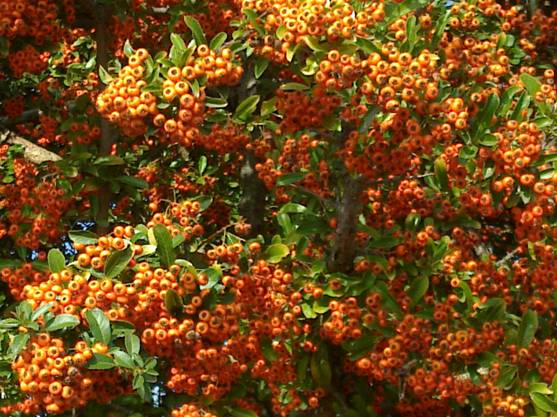 Pyracantha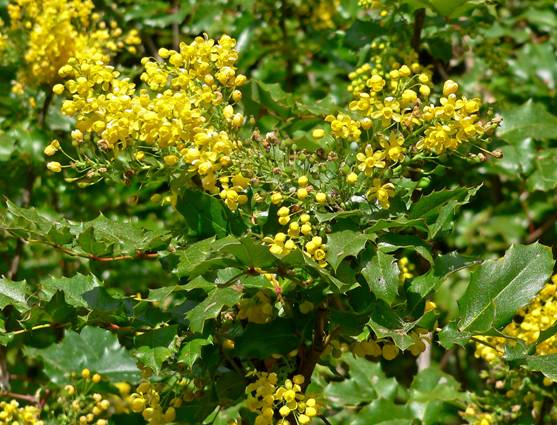 Mahonia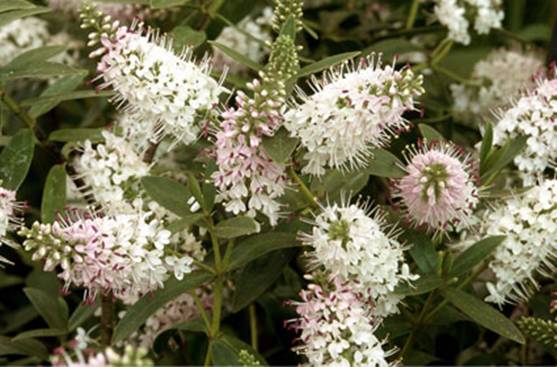 Hebes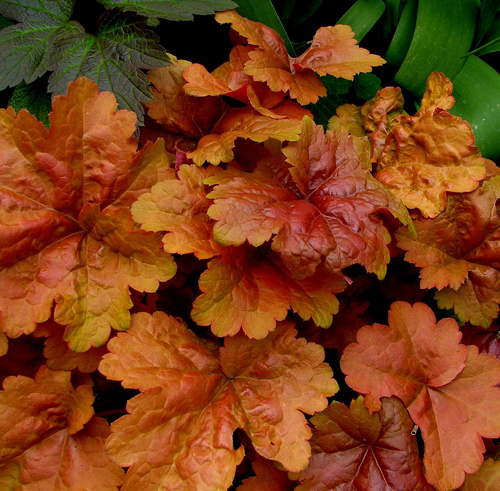 Heuchera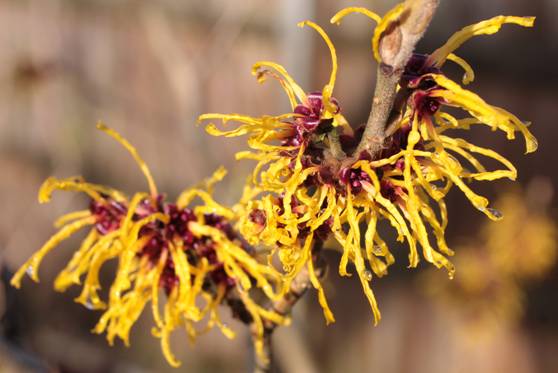 Witch hazel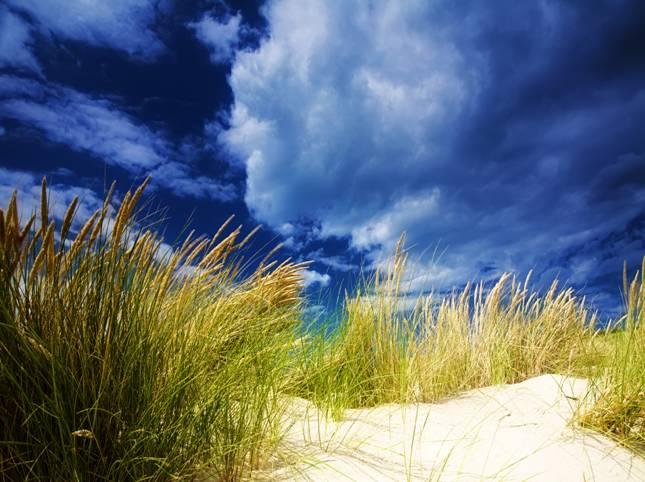 lt's the Weekend!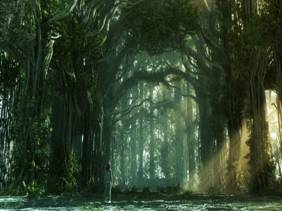 HOW TO MAKE A CANVAS WORK LANTERN
One of the things that can look really special in a winter garden at night, especially when it snows, is a lantern.
These tiny lanterns will look really nice hanging from a Christmas tree.
They are very simple to do and won't take a long time to complete either if you are new to canvas work stitches.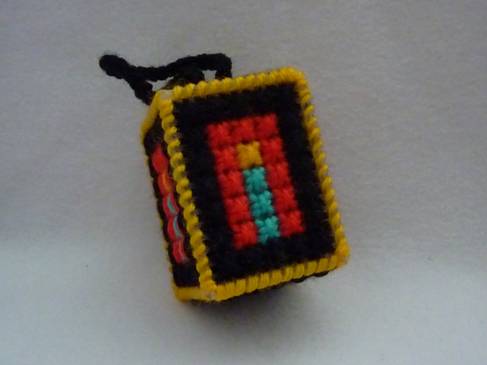 The canvas work stitch used is called double cross stitch.  It is worked over a square of nine holes.
You stitch a diagonal cross and then an upright one on top of it.
As in all cross stitch, your work will look much neater if you keep all your crosses laying the same way.
You will need 1 sheet of 7 mesh 10.5 by 13.5 inches/26.7 by 34.3cm
Some dk yarn: –
black
yellow
green
red
CANVAS WORK LANTERNS
You will need:-
4 panels 15 by 11 holes
2 panels 11 by 11 holes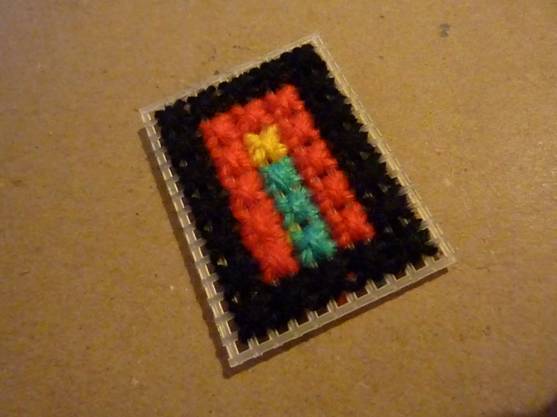 Put a row of black blocks of double cross stitch around the edge of the 4 larger panels and completely cover the 2 smaller ones with 25 blocks of double cross stitches.
In the centre of the black frame create a candle with 3 green blocks and a glow at the top with 1 golden yellow block
Fill in the light around the candle with 11 red blocks
Sew the 4 sides of the lantern together with golden yellow yarn
Then put the bottom onto the lantern with yellow yarn
Crochet 30 chains into a length of black yarn
Tie a knot at the bottom of the chains and thread the yarn ends into the top panel to create a hanging loop
Sew the top panel into place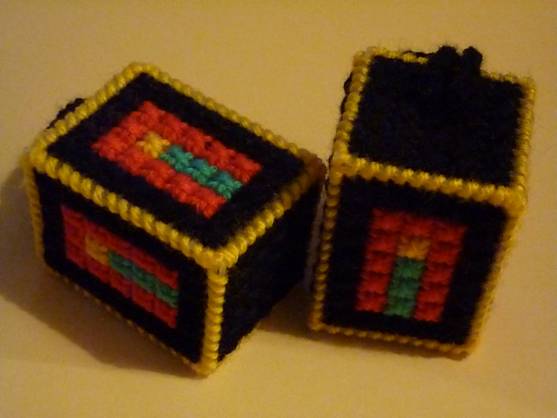 Please note that the material on this blog is for personal use and for use in classrooms only.
It is a copyright infringement and, therefore, illegal under international law to sell items made with these patterns.
Use of the toys and projects is at your own risk.
©Christina Sinclair Designs 2015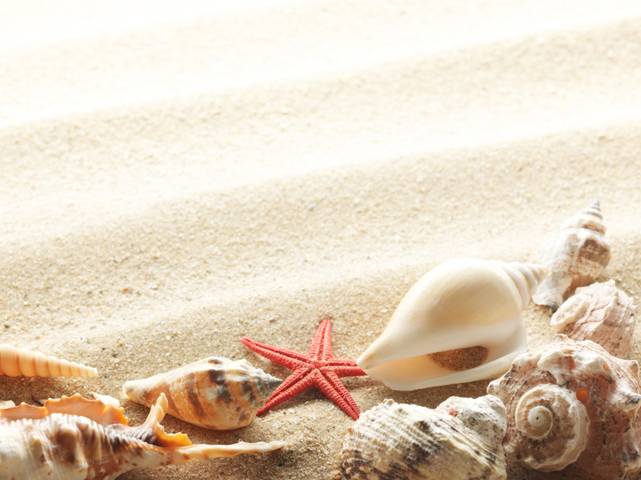 Answers to the News Desk Quiz
Holly
Mistletoe
Daphne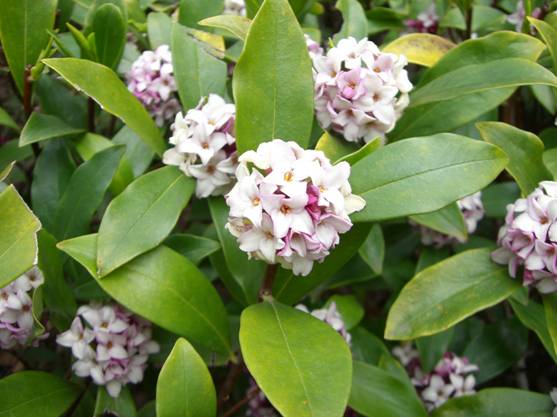 daphne