June 9th, 2023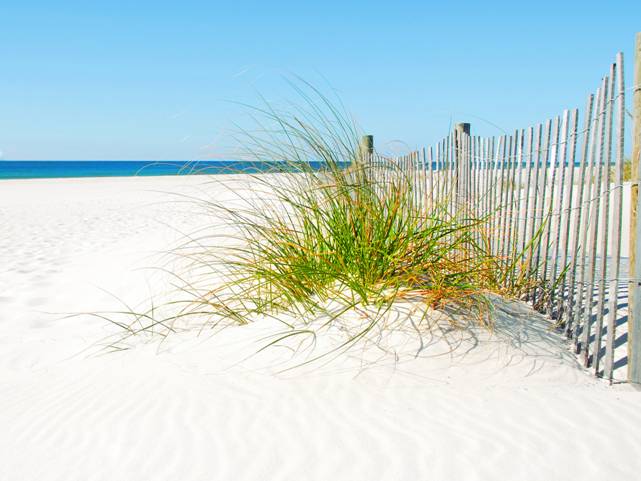 Salty Sam's Fun Blog for Children
Number 434
J. R. R. Tolkein
Hello Everyone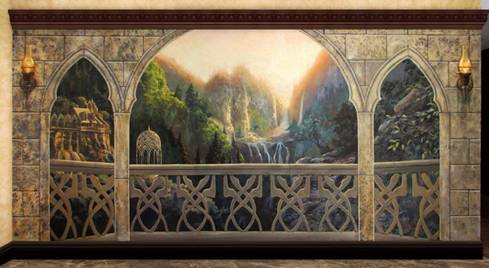 One of Bill and Bob's favourite books to read is The Hobbit.
They are not alone, many children and also lots of adults too love this book.
Have you ever read it?
The book was made into some very popular films too.  Three films telling one story could be called a trilogy.  Tri means three (like a tricycle has three wheels).
The book was written by a man called John Ronald Reuel Tolkien.
He wrote it because he admired the legends from Scandinavia and Germany and decided that we should have some British ones that were quite similar and so he set about writing some modern legends. 
He was also influenced by some of the writings of William Morris (Blog Post 286).
Tolkien was born in South Africa to English parents right back in 1892 but was known as an English scholar and writer.
He settled near Birmingham in England at the age of four with his mother and younger brother after his father, a bank manager, died.  
Then his mother died in 1904.
The two Tolkien brothers became the responsibility of a Catholic priest who became their guardian and ensured that they received a good education. 
They went to live with an aunt.
Tolkien showed a great gift for learning languages at a young age and was to later produce his own language he called Naffarin.
ln his mid teens, Tolkien fell in love with another orphan, Edith Bratt, while they were living in the same boarding house. But his guardian did not approve of their relationship and so they parted.
Years later Tolkien contacted Edith again.  By this time she was engaged to somebody else but accepted Tolkien's proposal of marriage instead.
Tolkien had to wait until after he was twenty one years old and considered to be an adult before he could choose who he would marry; which he did in 1916. 
Edith was three years older than he was.
The couple went on to have a long and very happy marriage and are now buried in the same grave in Oxford.
Tolkien went to fight in the First World War.  He was in the Battle of the Somme but was sent home with trench fever (a kind of typhus-like infection).
He later went to teach English at Leeds University and then at Oxford University.
The English he taught was Old English used by the Anglo-Saxons and Middle English which was the mediaeval English used in Geoffrey Chaucer's time.  Because he worked in the day, he wrote at night.  Sometimes he did not get much sleep because of it.
He was one of the founder members of a group of friends that met up for a drink and a chat in Oxford.  They had similar interests and liked each other's company.  The group was known as the lnklings. 
They would discuss how they were getting on with their writing and read out their latest work to their friends.  One of the other members and a close friend of Tolkien was C. S. Lewis who wrote the famous stories The Chronicles of Narnia.
Tolkien started writing stories to amuse his four children and started writing The Hobbit in 1930.
Tolkien's children's book The Hobbit was published in 1937.  The maps and illustrations in the book were drawn by the author, so the places in the pictures must have been exactly what he envisioned in his mind as he wrote the story.  They really bring the book to life.
The story goes that as a teacher marking examination papers; Tolkien found a blank page had been left in one of the scripts.  Without thinking, he wrote the words; 'ln a hole in the ground there lived a Hobbit'.
He looked at the words and felt compelled to expand them into a story.
Had a muse come to him, l wonder?
The Hobbit was not his first or only literary work. 
lt became very popular. 
lt proved so popular that the publishers asked him to write a sequel.
He went on to publish a much longer book called The Lord of the Rings in 1955.  This story took place later than The Hobbit but was made into three films before The Hobbit  (from 2001-2003).
The Lord of the Rings films were so popular The Hobbit was then brought to the cinema (from 2012-1014).
lf you wonder how the actors can stand next to each other and be different sizes – the effect is created inside a special camera. lt allows separate elements to move and be composited together.  That means merged into one combination.
The effect is called motion control.
Hobbits are relatives of man.  They are short in stature but have large feet that are so tough they don't need to wear shoes.  They love their comforts – a nice home with a well-stocked pantry.
The Hobbit is a story of a hobbit called Bilbo Baggins who is persuaded to travel on a long and dangerous journey to a Dwarves' cave to help rid it of a dragon that had moved in to claim their hoard of gold as its own. 
The dragon was called Smaug.
The baddies were the Orcs, and the Elves were friendly folk who were very good warriors.  Gandalf the Grey was a Wizard who often appears just when help is needed.  There were other wizards too.
ln The Lord of the Rings, a magic ring must be destroyed before Dark Lord Sauron can use it to help him rule the world.
This book was so big it was published in three parts: The Fellowship of the Ring, The Two Towers and The Return of the King.
By the late 1960s, the stories of Middle-earth had reached cult status.  That means people thought the works were something really special and they had a lot of fans.
The publications earned Tolkien quite a lot of money which made him wish he had retired earlier.
The book was named by some to be the best book of the 20th century and became so popular that it had sold over 50 million copies by the beginning of the 21st century. 
lts popularity caused a lot of other authors to write similar sorts of fantasy tales – it started a fashion in writing.
Tolkien became a celebrity in his own lifetime, but although he was pleased that people like his writing, he did not much like the attention he received. 
People would go round to his house and watch him eating meals with his family in the dining room through the window.  People would telephone him to ask him questions about his characters.
He decided to go and live in Bournemouth after his retirement in 1959 and keep his telephone number ex-directory so that he could get some peace – but he did miss the company of his fellow lnklings.
Tolkien was appointed a Commander of the Order of the British Empire in the 1972 New Year Honours.
There are places such as parks, streets all over the world, mountains on Earth and Saturn's moon Titan and species of animals and plants named after Tolkien and characters and places from his works.
The Tolkien Society had named 25th March Tolkien Reading Day which is observed in schools around the world.
lf you like my blog, please support it by telling all your friends and followers about it.
Thank you!
And see you again next Fun Friday!
Love and kisses
Salty Sam

www.christina-sinclair.com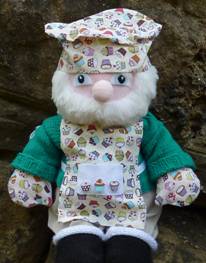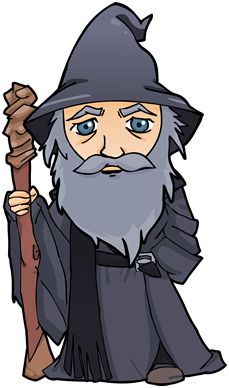 Bill and Bob's Joke of the Week


Bob:  Why is it so easy to weigh a dragon?
Bill:  Nope!  l don't know.
Bob:  Because they come with scales!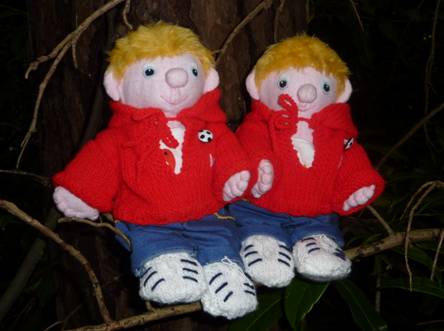 Salty Sam © Christina Sinclair 2015
Unauthorized use and/or duplication of material from this blog without express and written permission from this blog's author and owner is strictly prohibited.
Links may be used to www.christina-sinclair.com

Picture Gallery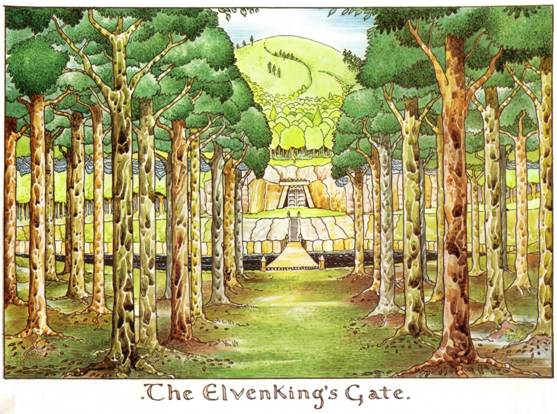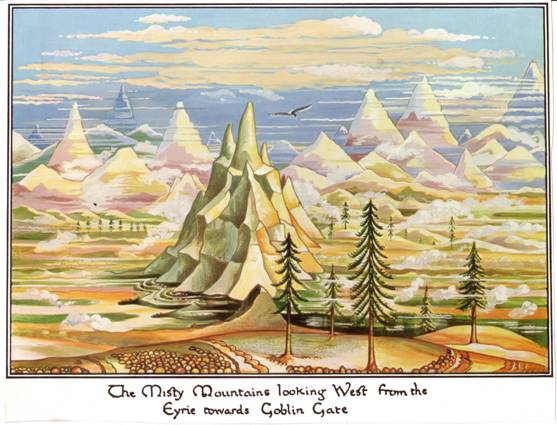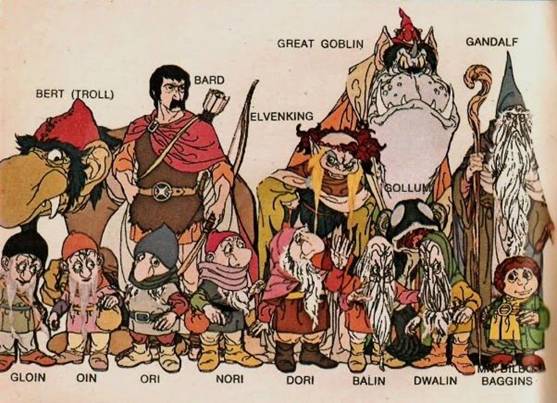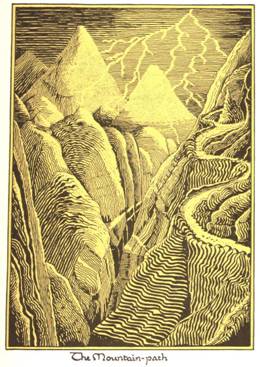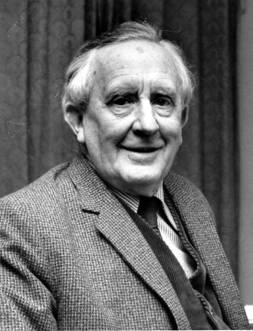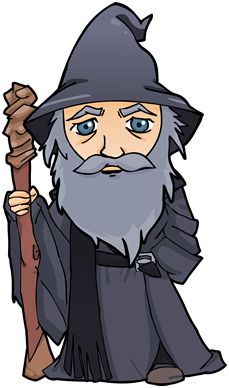 THE SALTY SAM NEWS DESK


This week, Miss Pringle told her class that she was going to teach them how to write formal letters.
She said that they were not easy to write, even for grown-ups.
You had to choose your words carefully. 

They had to be formal words and you could not use contractions like 'don't'; you had to write 'do not'.

You had to keep a respectful tone even if you were angry or emotional about the situation that you were writing about.

You should never be rude, even if it makes you feel better.

The letter had to be laid out correctly too.
At the top of the letter, on the left hand side, you had to put your own address.

Under that, you had to write the address of the person you were writing to.

If that person had a title, like The Hotel Manager, you should put that at the top of the second address.

Then you had to write today's date under the two addresses.
Then you should start your letter with Dear Sir or Dear Madam or Dear Mr Name or Dear Mrs Name.

Except of course you did not use the word 'name'; you put in the name of the person you were writing to, like Mr Smith or Mrs Jones.

The person might not be Mr or Mrs.  They could also be Dr or Miss or Ms – Ms can be used for both Mrs and Miss.
Next, you write the main body of the letter – that is to say what you want to tell the person you are writing to. 

All of this text should be organized into neat paragraphs.

You should not shove all your writing up the top of the page – it should be nicely balanced from top to bottom.
When you sign the letter you write 'Yours faithfully' if you have 'Dear Sir' or 'Dear Madam' at the top and 'Yours sincerely' if you have written a specific name at the top.

If your signature was hard to read, then you should print your name underneath it to give the person reading the letter a chance to read it!
Most letters are typed nowadays but the children were going to write theirs.
The children thought it was all going to be very complicated!
But Miss Pringle said it was all quite simple really and wrote everything up on the board; then made sure everyone in the class made a note of it.
She said that today they were each going to write a letter to the Rocky Bay Gazette.
The lesson was called Letters to the Editor.
They could use the title of 'The Editor' above the second address and the second address on the letter would be the address of the Rocky Bay Gazette.
She wanted them to write to the editor telling him about the things they liked about Rocky Bay and the things they thought could be improved and how.
They could write all their ideas in their notebooks first.  She would come round and keep an eye on what they were doing in case they needed guidance.
She would also give them the address of the Rocky Bay Gazette.
When they were happy with their letter, she would give them a nice piece of paper to write it out neatly on.
She said that some of the letters might even be published in the newspaper but she couldn't promise anything because it wasn't her call to make.
She wanted all the suggestions in the letters to be the children's own ideas – a child's view of Rocky Bay.
When Miss Pringle took the letters home with her at the end of the day she was quite surprised at what she read.
The children weren't thinking about building a pleasure pier or having more toy shops in the centre of town.
They were concerned about the environment and helping wildlife more.
The children said that they wanted Rocky Bay to become as beautiful and as eco-friendly as possible.
They wanted a greener world in their future.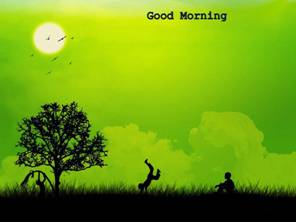 And after all, they said, trying to make a better world always starts in your own back yard.
People all over the world have different trees, animals and birds where they live but whatever wildlife it is it, will always be badly affected by pollution and people mistreating it.
She was really very proud of them!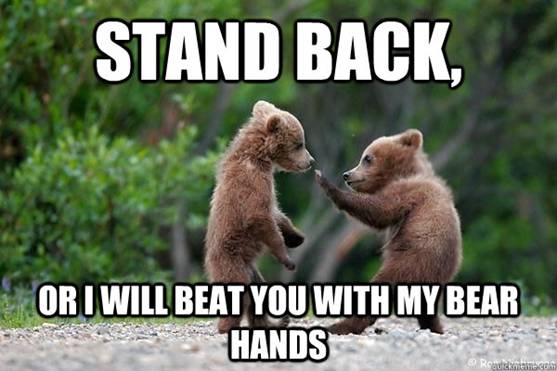 *********************
TO ADVERTISE ON THIS BLOG
PLEASE CONTACT:
christina.sinclair.ads@aol.co.uk
*********************


Quick Quiz
Prepositions are words that tell us about place or direction.
Can you find these prepositions?
_______ two things
__ a fog
_____ a tree
____ a hurdle
_____ a bridge
_______ a tunnel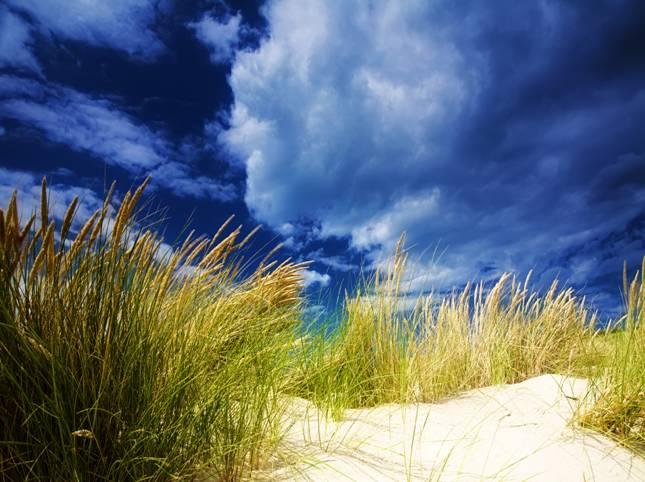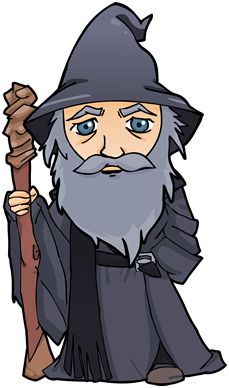 lt's the Weekend!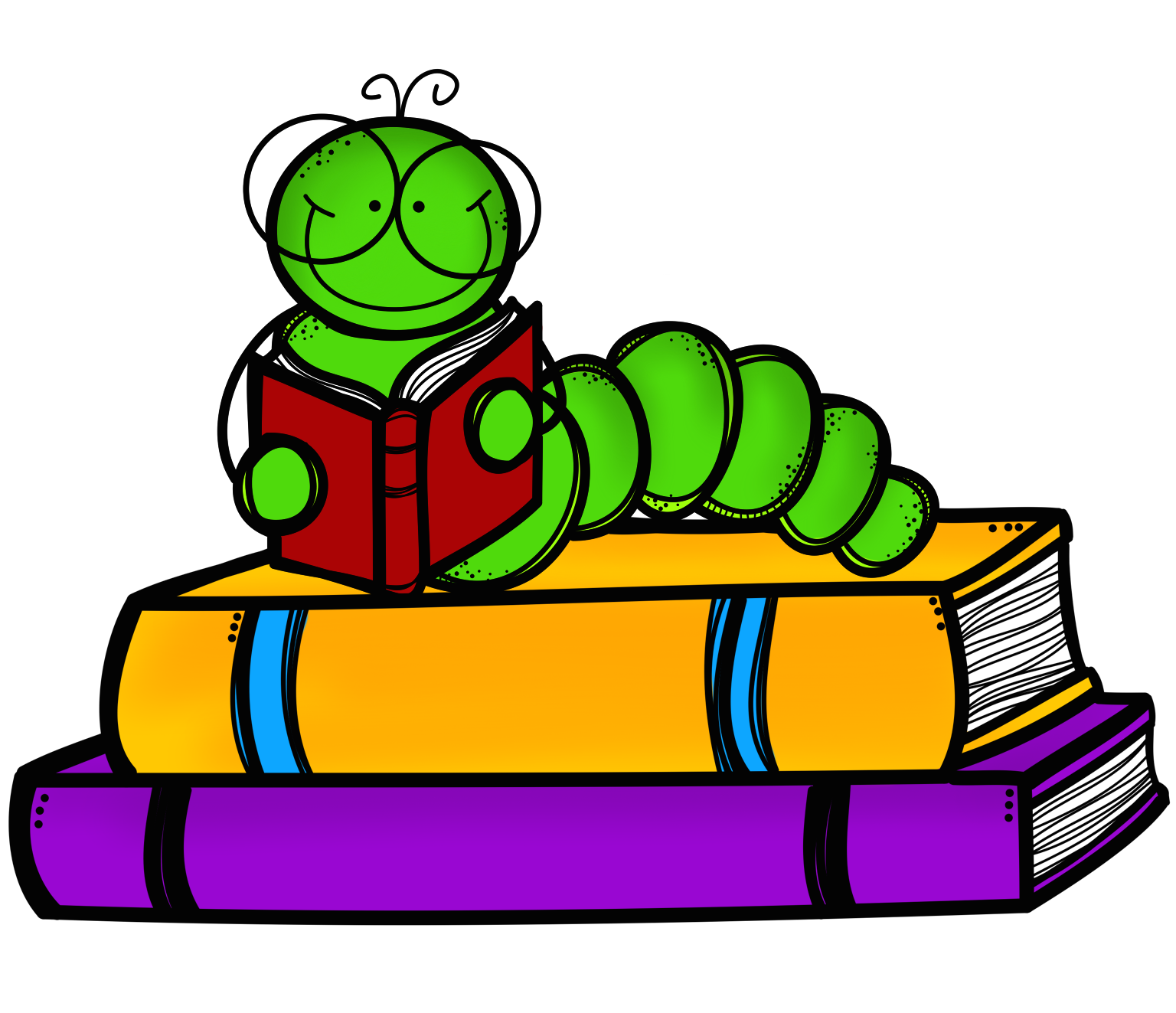 HOW TO MAKE CHlLD'S KNlTTED SHOULDER BAG
This bag needs to be knitted in garter stitch to make the knitting stiffer and, therefore, the bag sturdier.
You will see a different pattern on the stripes where the top is turned over.
If you knit the bag in moss stitch, you will get a sturdy piece of knitting and a different look to the finished item.  The look of the underside of the knitting at the top will look different too.
This bag requires five colours. 
100g of each will be enough
You could knit it with two colours or even one.
You can follow the same colour changes each side or flip them round the other way so that the second side becomes a mirror image of the first.
If you knitted the bag in stronger colours, the pattern on the turned over flap at the top would be more evident.
BAG (KNIT TWO)
Using 4mm knitting needles and a pastel colour dk yarn cast on 45 stitches
Knit 14 rows of garter stitch
Repeat these 14 rows with 4 more colours
But knit 15 rows in the last stripe
Cast off
When you change colour cut your yarn off leaving ends for sewing up later.
BAG STRAP (KNIT ONE)
Using 4mm knitting needles and a pastel colour dk yarn cast on 5 stitches (or 7 stitches if you want to make a very wide one)
Knit as many rows of garter stitch as you need to make the strap as long as you need it; but don't make it too long – you want the bag to come down to your waist not your hip – don't count the rows, just measure your work
Remember to slip the first stitch of every row to keep the edges neat
Cast off
TO MAKE UP
Sew the side seams of the bag wrong sides together for about 5cm/2 inches down from the top.

Then turn the bag inside out and sew the bottom seam and side seams being careful to match the stripes as you go.

When you fold the top of the bag down, you will not see your sewing up.

Attach the ends of your strap to the inside of the bag.

You could sew a large snap fastener to the inside of the top of your bag if you wanted to
You might prefer to not put a strap on the bag and keep it in your bedside cabinet to keep secret papers and diaries in.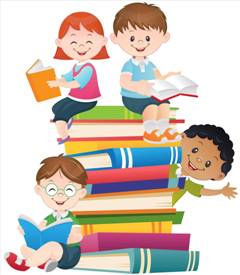 You could put a decorative button on the outside of the turned down top.

If you have used darker yarns with a more rustic look or tweed yarns, you may want to decorate your bag with a wooden bead.

You may like to put a button or bead on every stripe; they could all match or be different.

You might want to put tassels each side of the bag at the top or at the bottom.
You are the designer and you can create any look that you like.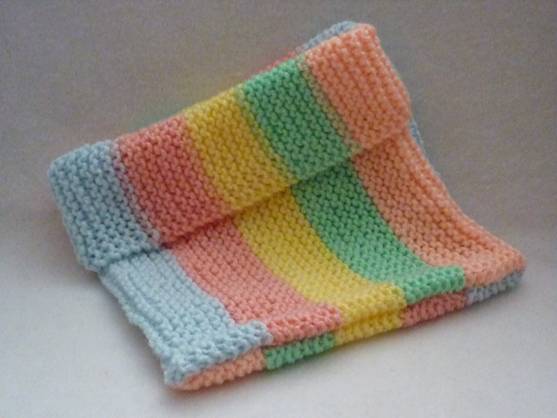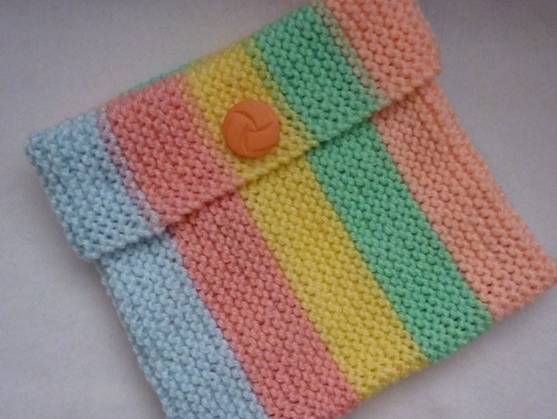 Please note that the material on this blog is for personal use and for use in classrooms only.
It is a copyright infringement and, therefore, illegal under international law to sell items made with these patterns.
Use of the toys and projects is at your own risk.
©Christina Sinclair Designs 2015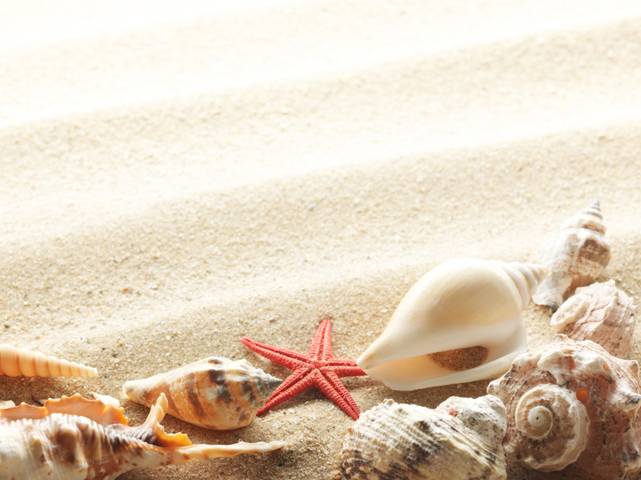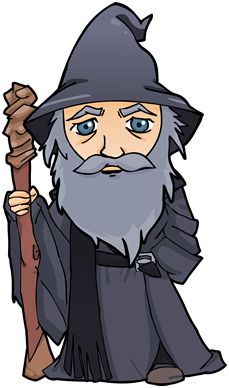 Quick Quiz Answers
between two things
in a fog
under a tree
over a hurdle
under a bridge
through a tunnel