April 10th, 2015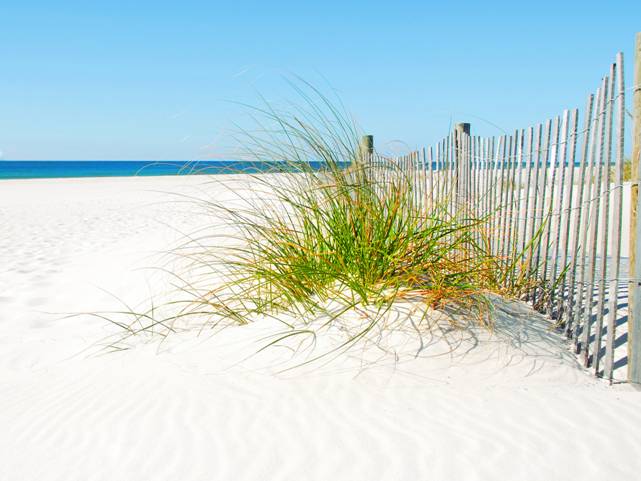 Salty Sam's Fun Blog for Children
Post Number 8
The History of Lighthouses
Hello Everyone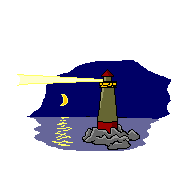 As you know l live in a lighthouse.
At the top of my lighthouse is a very, very powerful light.
The light uses electricity to power it. My electricity comes from the mainland through a cable lying on the seabed. l still use candles and oil lamps a lot though because l like their romantic glow!

l have a little diesel generator as well in case l lose my electricity.
The light must not go out!
Did you know that there are 68 lighthouses in England and they each have a distinctive signal?
This means each one has a different way of flashing its light. lf you are on a ship at night and you can recognise the pattern, you will know which lighthouse you are looking at, and of course then you will know where you are.
Actually, that is 68 plus mine.

Would you like to know about the history of lighthouses?
Well l'll tell you…
Lighthouses are where they are to either warn sailors of dangerous places with rocks that could hole their ships, or guide them to places of safety like ports and harbours.
ln very early times, people set fires high up on cliff tops so that men on ships could see where the land was.
The ancient Egyptians were the first to build a lighthouse. ln about 283 BC they completed the tallest lighthouse ever built. lt was something around 130m tall and it guided ships for over 1,500 years until it was destroyed by an earthquake. lt was called the Pharos Lighthouse.
The first lights in lighthouses were lots of candles, then oil lamps were used but the light beam wasn't very strong and could only travel a few miles. Now we can use electricity, they are so much stronger.
ln 1822, Augustin-Jean Fresnel invented a brilliant, new lamp using a special kind of lens. This was named the Fresnel Lens (Fresnel is pronounced without the s) and it was put in a lighthouse in 1841.
The first lighthouse in England was built on some dangerous rocks about 9 miles out at sea in 1698. lt was called the Eddystone Rock Lighthouse. But in November 1703 there was a great storm and it was washed away. Since then three lighthouses have been built in that place, each one with a more modern design than the last.
The first lighthouse to have an electric light was the South Foreland Lighthouse near the Port of Dover.
When lighthouses were positioned near to the dangers they were supposed to mark, they were usually built on cliffs, rocks or out to sea like my one. These building sites could be dangerous places to work and the builders often had to endure extreme weather as well.
Traditional lighthouses could not be built on sandbanks though, and the solution was to use floating lighthouses or pile lighthouses. A pile lighthouse has long legs that are pushed into the ground under the sea.
lf you live in the USA, your first lighthouse was built in Boston in 1716 or if you live in Canada, your first lighthouse was the Louisbourg Light built in 1734. The first one in Australia was the Macquarie Lighthouse built in 1818 and the first one in New Zealand was the Pencarrow Lighthouse opened in 1859. The first solid construction lighthouse in South Africa was in Table Bay and it was built in 1824.
Lots of countries all over the world have lighthouses.
There are even lighthouses in countries without coastlines like Switzerland and Austria. The lighthouses are by the side of lakes.
Have you ever visited a lighthouse?
All the British lighthouses in this week's picture gallery are open to visitors.
Bye bye everyone – don't forget to subscribe to my blog!
l'll speak to you soon.
Love and kisses
Salty Sam

www.christina-sinclair.com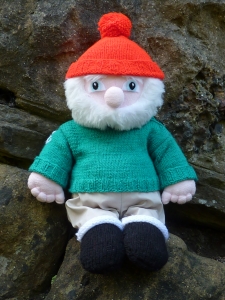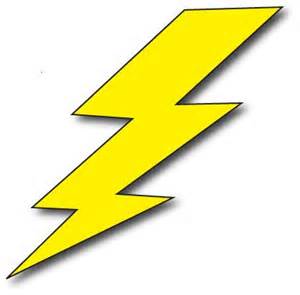 Bill and Bob's Joke of the Week


Bob:  What did Benjamin Franklin say when he discovered that lightning was actually electricity?
Bill:  l don't know. What did he say?
Bob:  Nothing – he was too shocked!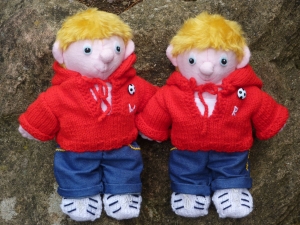 Salty Sam © Christina Sinclair 2015
Unauthorized use and/or duplication of material from this blog without express and written permission from this blog's author and owner is strictly prohibited.
Links may be used to www.christina-sinclair.com 

 Picture Gallery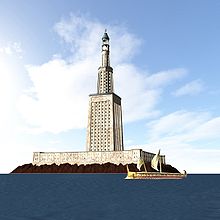 The Pharos Lighthouse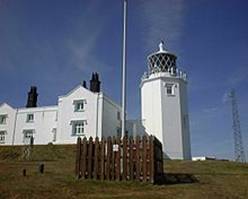 The Lizard Lighthouse Cornwall
The Lizard is the most southerly tip of the British mainland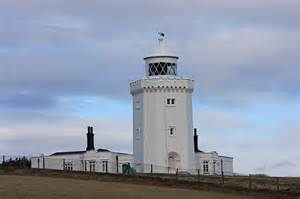 The South Foreland Lighthouse Dover
The first lighthouse anywhere in the world to have an electric light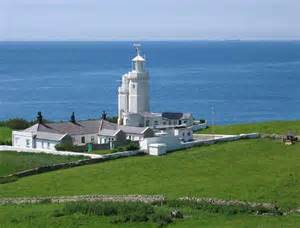 St Catherine's Lighthouse Isle of Wight
overlooking the English Channel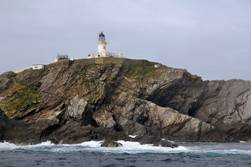 The Bressay Lighthouse Shetland Islands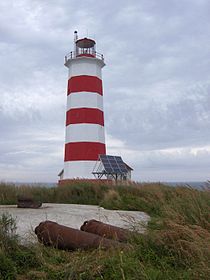 The Sambro Island Lighthouse USA 1758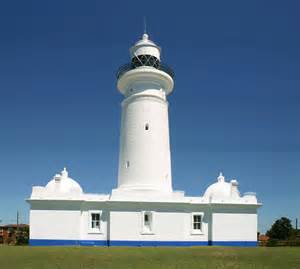 The Macquarie Lighthouse Australia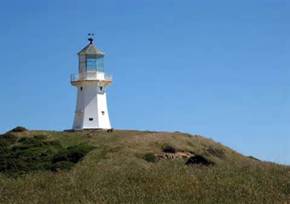 The Pencarrow Lighthouse New Zealand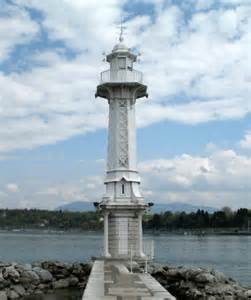 A lighthouse by a Swiss lake (Geneva)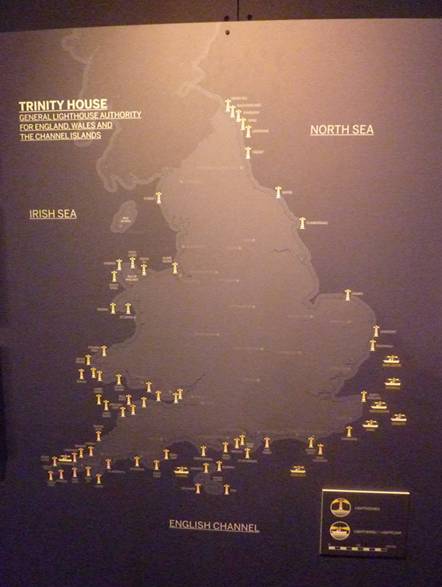 King Henry VIII granted a royal charter to a guild of mariners named after the Holy Trinity and St Clement – this later became known as Trinity House which is the organization that looks after a lot of the lighthouses and lightvessels around the English, Welsh and Channel Island coasts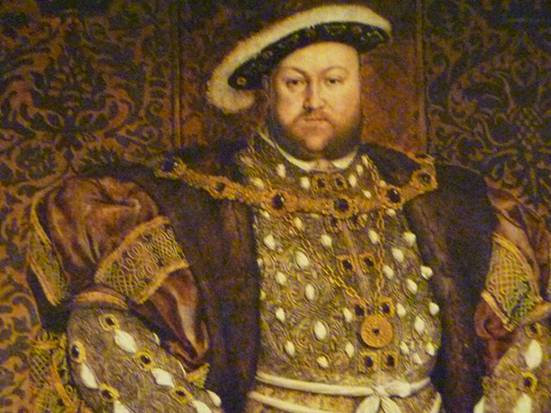 Henry VIII started Trinity House – an organization which works to keep mariners safe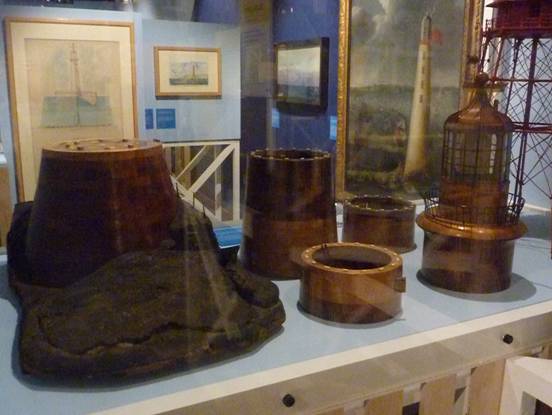 A model showing how a lighthouse was built – some kits were built and sold to other countries as far away as Chile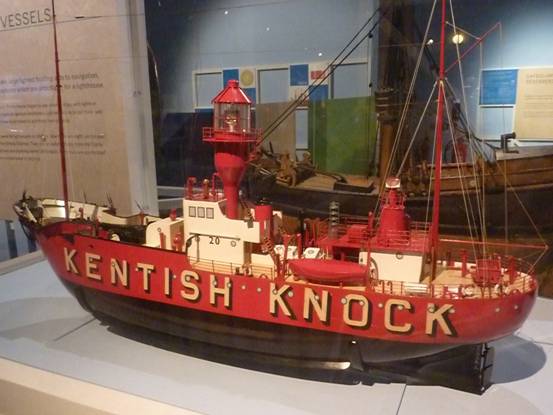 This light is on a ship which would be anchored into position (1963)
The first-ever lightvessel was stationed on a sandbank at the mouth of the River Thames in 1732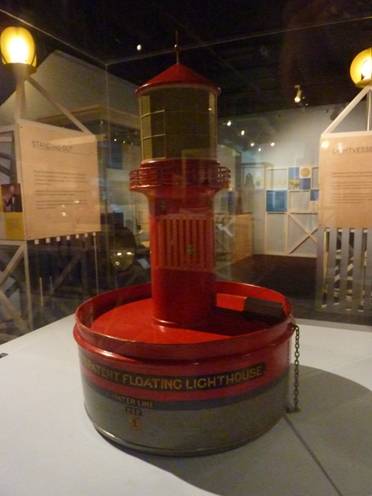 Herbert's floating lighthouse (about 1855) was designed to replace lightships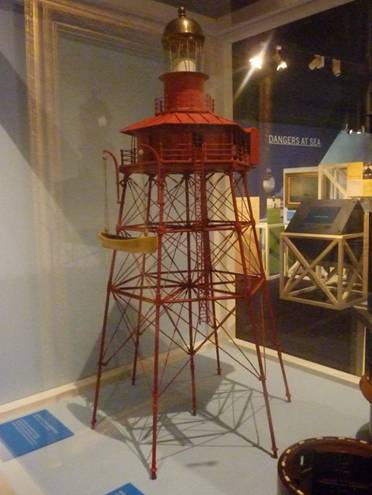 A 20th century pile lighthouse suitable for marking sandbanks – the sea can easily flow around the legs 
A candle from the Eddystone lighthouse (from 1759 to 1810)
The lighthouse was lit by 24 candles mounted on a chandelier – the lantern glass had to be cleaned often because of the amount of soot the candles produced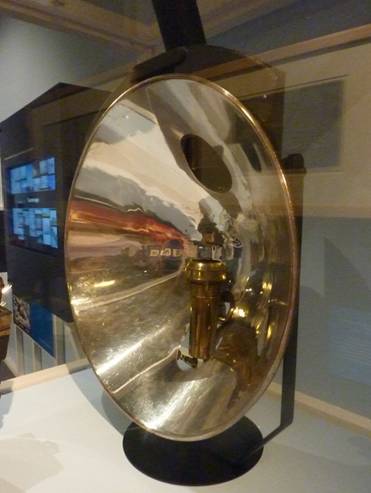 An oil burner from a lightship used from about 1887 to 1900 – groups of these burners were mounted on a frame that was rotated by a weight-driven clock in order to create a flash pattern which identified the light vessel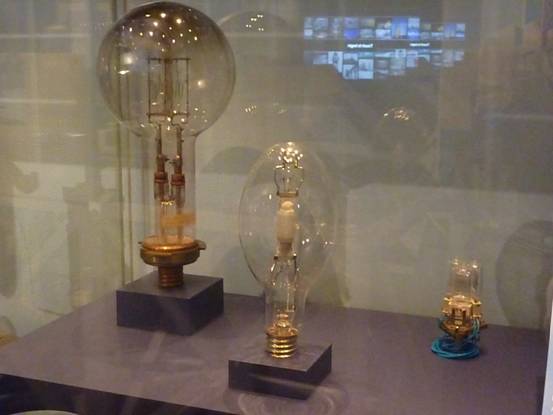 Electric bulbs from 1965 and 1970 and a halogen light cluster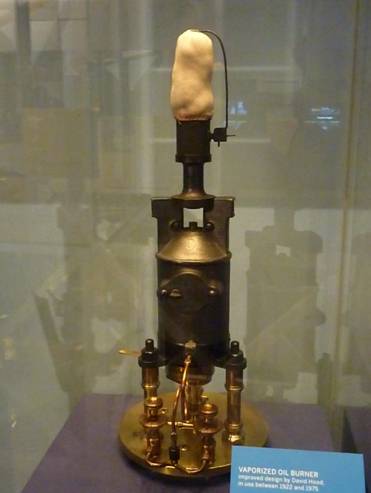 A vaporized oil burner used between 1922 and 1975
The first model of this kind of lamp was invented in 1901 – it produced a light of one million candle power once it was combined with an optical lens and was the standard lighthouse illumination until the 1970s
The lamp mixed paraffin and air under pressure through an incandescent mantle made of woven fabric
(the fabric is the white part at the top)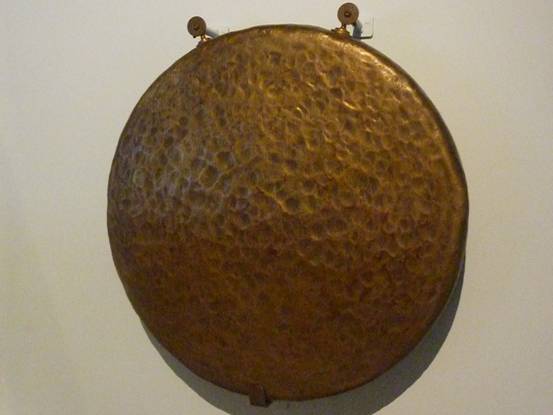 A lightvessel fog gong used from about 1840
It was beaten continuously to warn ships where the lightvessel was when it couldn't be seen through the fog
From the 1860s gongs were replaced by compressed air fog horns that were operated by hand
(This gong is now used as the dinner-gong at Trinity House

)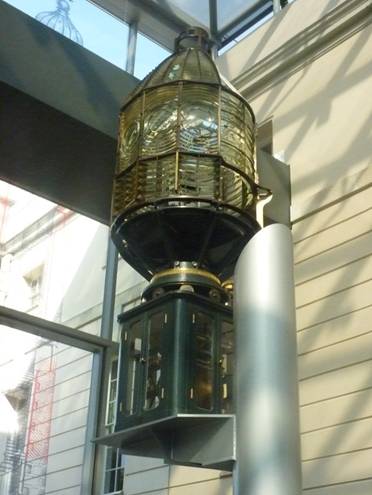 An optical lens from a lighthouse (1891) – you can see the little wheels on which it rotates at the bottom
(National Maritime Museum)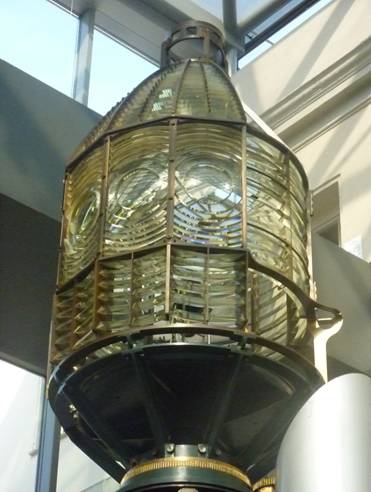 Each lighthouse has its own unique pattern of light flashes because of the way the lantern is made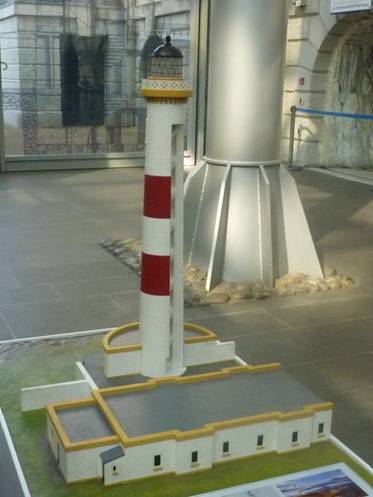 A model of the Tarbat Ness Lighthouse has 203 steps to the top of the lighthouse – the buildings at the bottom are the lighthouse keepers' living quarters
(National Maritime Museum)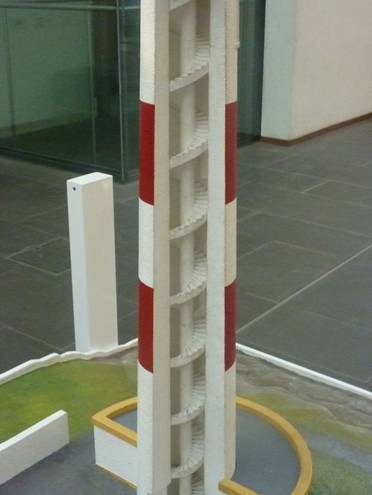 Plenty of exercise in walking up these steps!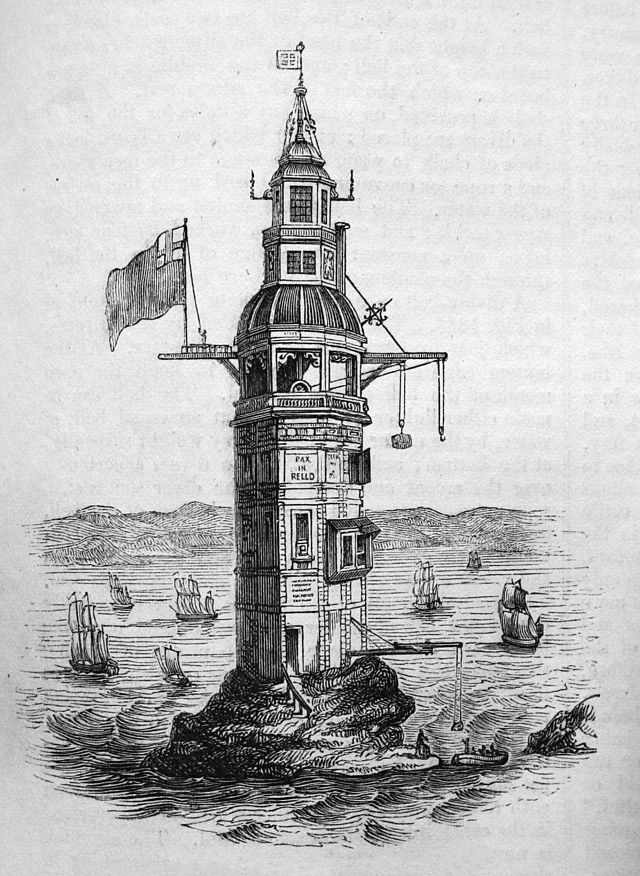 The first lighthouse on Eddystone Rocks was an octagonal, wooden structure
Winstanley's lighthouse was started in 1696 and the light was first lit in 1698
It looks quite different from modern lighthouses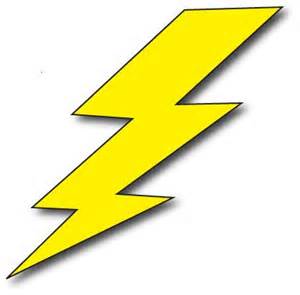 THE SALTY SAM NEWS DESK


Most people that read this blog are from Britain and America (so the measurements for the craft instructions are often given in metric and imperial).
But there are visitors from many countries all over the world; nearly 100 in fact.  Do you know in which countries these capital cities are? The answers are just some of the countries that all you visitors reading this blog are from…
Ottawa

Canberra

Wellington

Pretoria

Moscow

Berlin

Paris

Amsterdam

Copenhagen

Port Victoria

Prague

Dublin

Oslo

Stockholm

Lisbon

  
I would like to say a special hello to all the people that have subscribed to my blog since it was launched two months ago.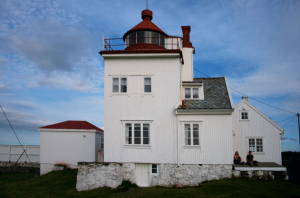 Most lighthouses are round, but not all of them – this is the Tungenes Lighthouse in Norway
If you would like to see more interesting pictures of lighthouses, then check out my Lighthouses Pinterest Board at:
https://www.pinterest.com/TheSaltySamBlog/lighthouses/

New blog posts are published every Friday morning. Tell all your friends that they are welcome to come and join in the fun too.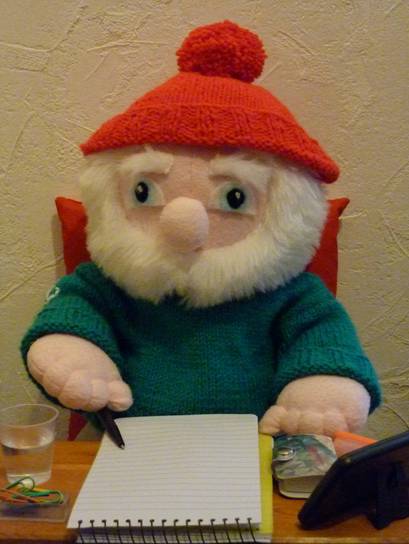 Me writing my blog

Please tell all your friends on
 and Twitter
about my blog.

Thank You!

 BOOK NEWS
There are very few books left for sale now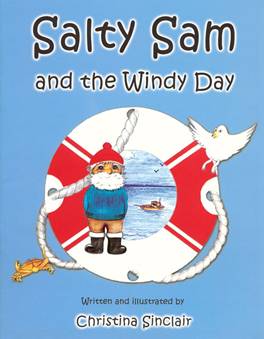 Book Information

SALTY SAM AND THE WINDY DAY

(ISBN 978-1848760-196)

Salty Sam the lighthouse keeper has no garden in which to put up a washing line so he ties it down the side of his lighthouse instead. One day the wind becomes so strong that it blows all of his washing away over the sea. Fortunately, he is then helped by all his sea-creature friends who set about collecting it for him. They bring it all back safely to make a happy ending.

This book is perfect for a reading corner in a classroom.

(Age 2-7)

TEACHER'S NOTES:

Vocabulary: sea creatures and clothes For those children learning English the book's text is accessible through a translation dictionary.

| | |
| --- | --- |
| Discussion points: | The purpose of lighthouses Friendship and helping people |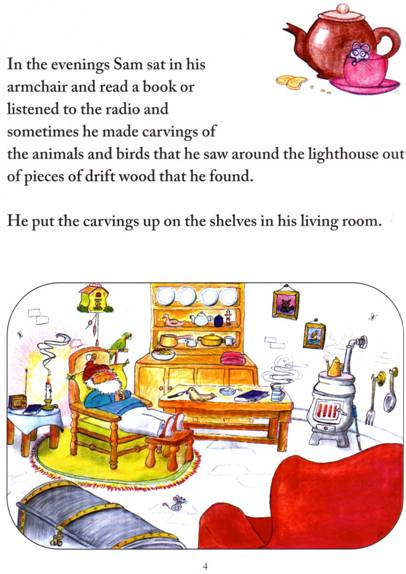 PRINTED IN THE UK
Salty Sam and the Windy Day
HOW TO BUY
SALTY SAM BOOKS
 If you want a Salty Sam book, they are available to buy from Amazon in Britain, USA, Canada and Japan. Amazon USA will dispatch to Australia and New Zealand.
Awarded five stars on Amazon





l have some urgent news for you. 
l need to tell you that thousands of copies of my book Salty Sam and the Windy Day have been sold and there is only a handful of copies left now.
So if you want a first edition copy you really need to hurry and buy one before they run out.
You can find them for sale on Amazon but only while stocks last.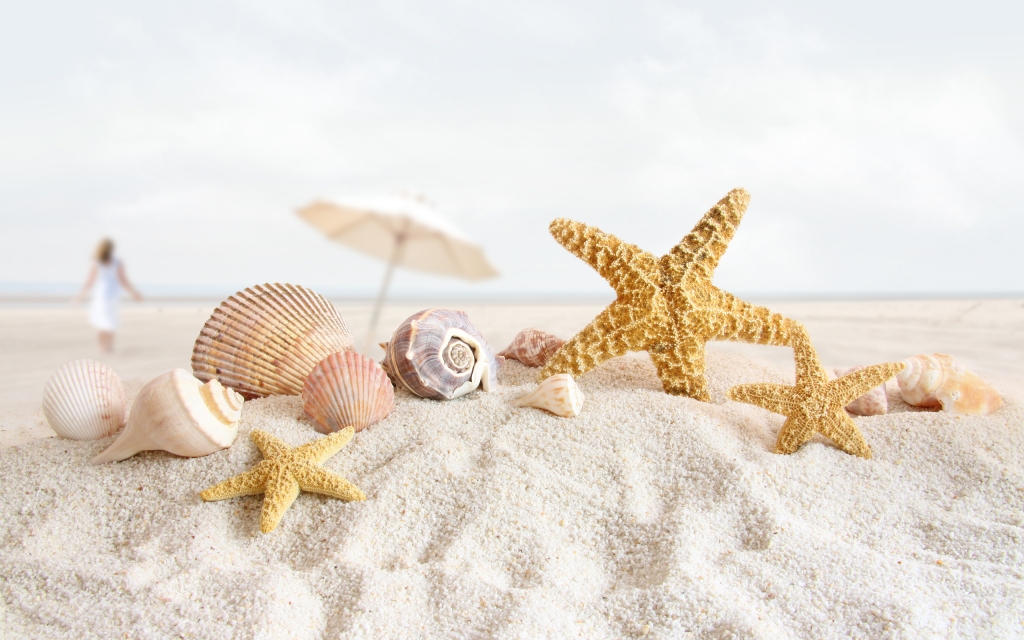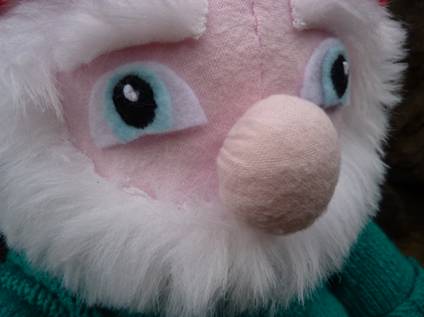 My selfie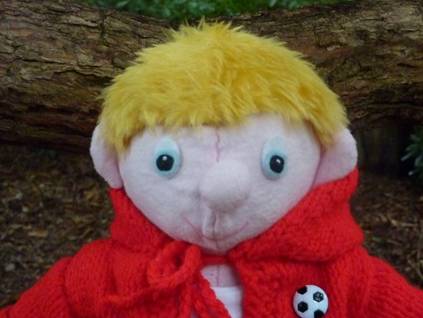 Bill's selfie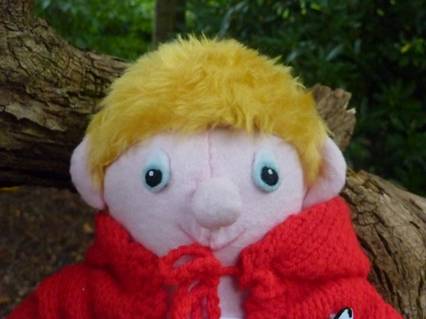 Bob's selfie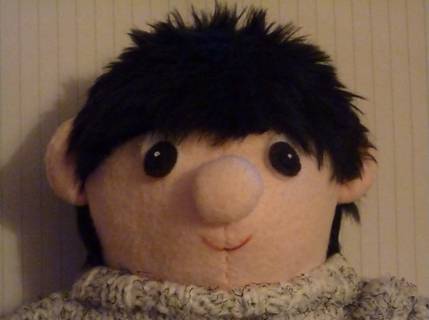 Henry's selfie

*********************
TO ADVERTISE ON THIS BLOG
PLEASE CONTACT:
christina.sinclair.ads@aol.co.uk
*********************


Recipe Spot
This is a lovely recipe for a hot day, a banana split – but come to think about it, when isn't it a good time to eat ice cream?

This recipe is a firm favourite in my family.
First cut a banana in half lengthways and put it onto a nice dish so that it looks like a pair of open lips.
Put one or two or even three scoops of ice cream between the banana halves and whipped cream on top of that (you can squirt it out of a can if you like) and then decorate your culinary masterpiece any way you like.
You can use chopped nuts, glace cherries, chocolate chips, grated chocolate, sprinkles or cake pearls.
You can add more fruit as well if you like – maybe strawberries or blue berries.

* Please be very careful when using a sharp knife or grater in the kitchen. You may need to ask permission to use these things.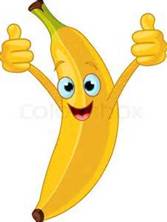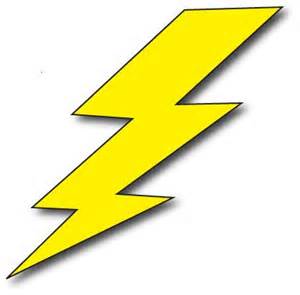 BLOW MY FOGHORN!!!

PLUS
Salty Sam fans can join in with their comments and share them with children all over the world. You will need permission if you are not an adult.
Enter your e-mail address to subscribe to my blog and receive new Salty Sam Blog Posts for free by e-mail every Fun Friday. Your address will be kept private and will not be shared with any third party.
 Sign me up at the side bar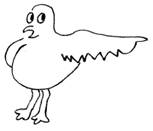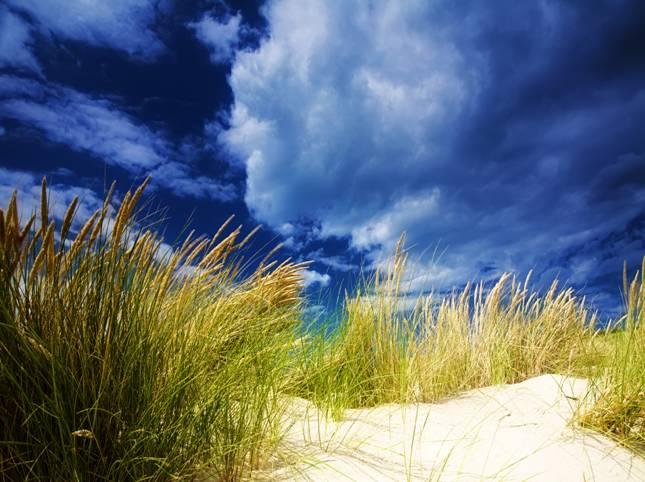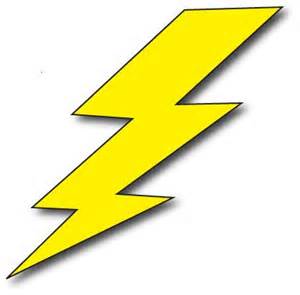 lt's the Weekend!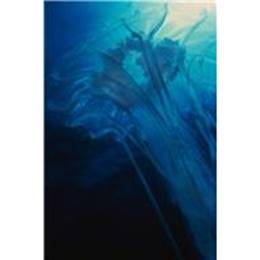 HOW TO MAKE A TOY JELLYFlSH
Some jelly fish can glow in the dark. If you would like to make a toy jellyfish, there is a pattern that you can download from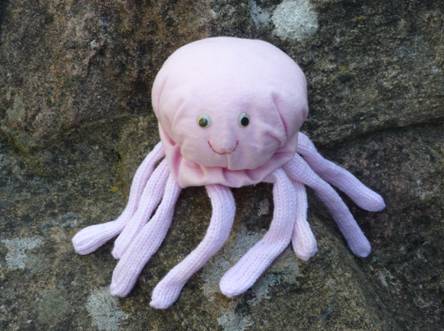 HOW TO USE A KNITTING DOLLY
Different dollies will make different widths of knitting according to the size of the hole in the centre of the body. You can buy one or make your own with a wooden cotton/thread reel and four nails.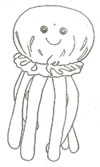 Pull the end of your yarn down into the centre of the dolly and hold on tightly to it underneath with the same hand you are using to hold the dolly. Then proceed to loop the yarn around the pins situated around the top edge.
Bring the yarn forward around the right side of the first pin, then around the front and behind the left side taking it on to the right side of the pin to the right.
When all the pins have been looped around, stretch the yarn across behind the pin to the right (the first pin you looped around), and using a prong, hook the loop from the pin over the length of yarn you have stretched behind it (from front to back).
Continue to work your way around and the knitting will begin to show at the bottom of the doll. Some dolls are made of clear plastic so that you can watch your work developing inside.
When you have the length you desire, make sure that you secure the ends carefully so that the knitting does not begin to unravel, a yarn sewing needle helps with this.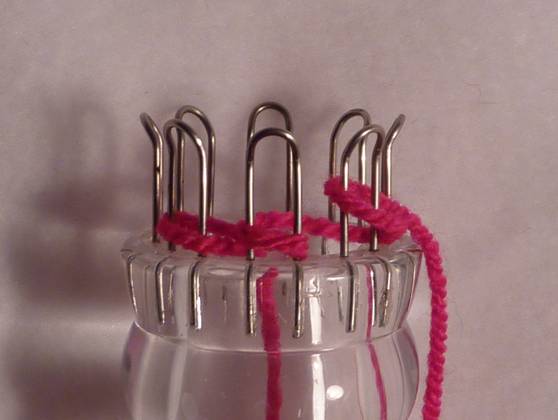 TIP
To start practising, you could make a little snake. Knit a tube as long as you would like your snake to be.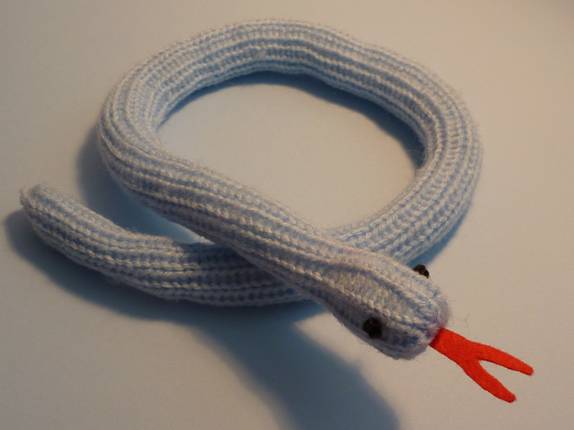 Stretch one end slightly to make the head bigger than the body and sew that end up (just pull the knitting first to close it up).

Embroider eyes on each side of the head using yarn – the eyes are French knots.

Then stuff with little pieces of stuffing all along the body without stretching it, letting the tail taper off slightly with less stuffing at that end.

Sew up the tail end.

Poke a little felt tongue into the hole at the head end and sew into place.

Do not let your snake attack people.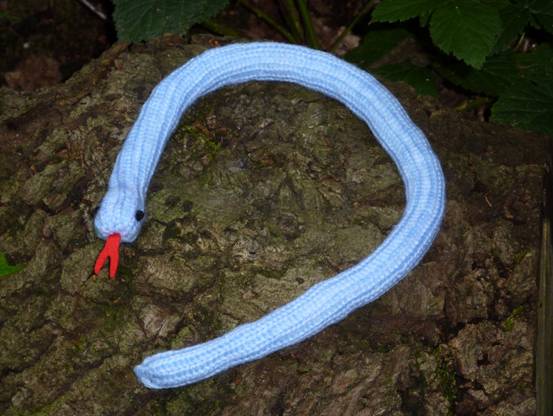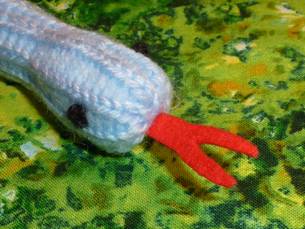 If you don't want to make a snake, you could make a little, wiggly caterpillar instead.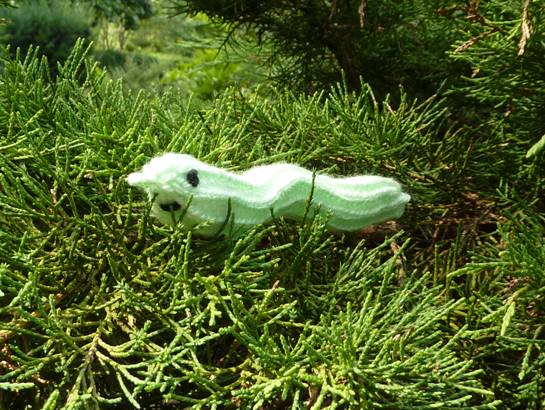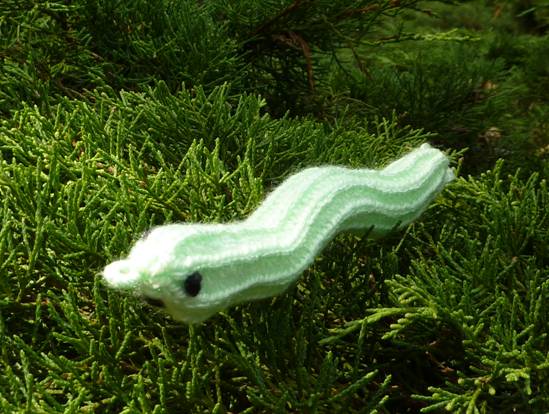 Please note that the material on this blog is for personal use or for use in classrooms only.
It is a copyright infringement and, therefore, illegal under international law to sell items made with these patterns.
Use of all of the toys and projects on this blog is at your own risk.
©Christina Sinclair Designs 2015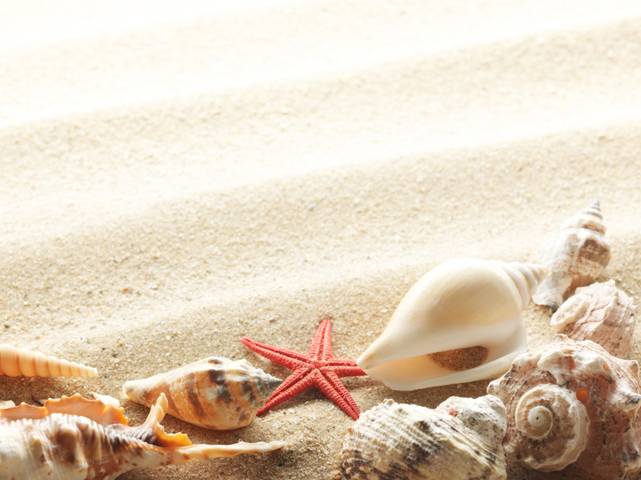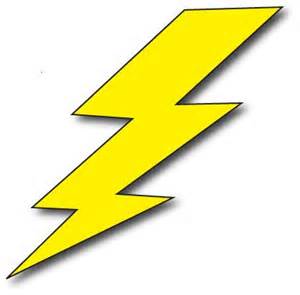 Answers to the News Desk Quiz
Canada

Australia

New Zealand

South Africa

Russia

Germany

France

Holland

Denmark

Seychelles

Czech Republic

Ireland

Norway

Sweden

Portugal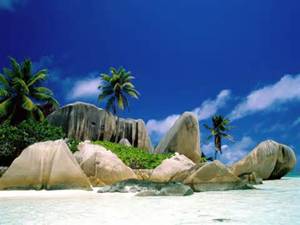 My website has always been popular in the Seychelles