November 18th, 2016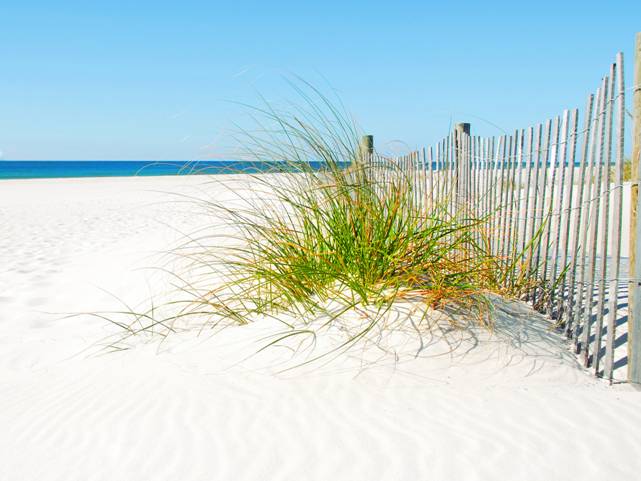 Salty Sam's Fun Blog for Children
Number 92
Chasing Rainbows
 
Hello Everyone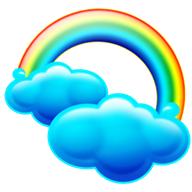 Have you ever looked up at a rainbow in the sky and thought about how magical it looks?
Have you ever seen two or even three stacked up into the sky?
Have you ever heard that at the end of the rainbow there is a crock of gold, probably left there by an lrish leprechaun?
The trouble is that you can never get to the end of the rainbow to look there, because as you move towards the rainbow it moves away from you.
Because people think that they are so beautiful and so unusual, myths and legends have been told about rainbows all over the world throughout history. Even today they still seem spell-binding.
Rainbows are in fact what we call an optical illusion.
People standing in different places will see the rainbow forming at that moment in a different place in the sky – it depends on where each person is standing and what their viewpoint is – the rainbow is not fixed in one spot.
You only see rainbows when the sun is shining and it is raining at the same time, or if there is a lot of moisture in the air like a fine mist.
The rainbow is always placed in the sky as you look away from the sun.
lt is a multicoloured arc containing seven colours starting with red at the top, then orange, yellow, green, blue, indigo and violet.
Sometimes you get extra colours inside the rainbow. This is called a stacker rainbow.
lf you take a picture of a rainbow with black and white film, you will not see these seven bands properly in the photograph.
The rainbow occurs because the light from the sun splits inside the raindrops and splays out as light separated into different colours. Sunlight always contains these different colours.
You can get rainbows over waterfalls and fountains too where the water is spraying into the air in a fine mist of droplets. These are caught in the sun's rays and a rainbow appears in the mist.
Did you know that you can also get moonbows?
They are rainbows that occur at night, but because human eyes are not very good at seeing colour when there isn't much light in the sky, to us they usually look as though they are just white – but sometimes you can see some colour in them.
So the next time it is raining and the sun comes out – have a look in the part of the sky that is in the opposite direction from the sun and see if you can see a rainbow.
Bye bye everyone – don't forget to subscribe to my blog!
Love and kisses
Salty Sam

www.christina-sinclair.com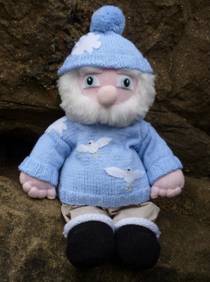 Bill and Bob's Joke of the Week


Bob: What do you call an animal that drops from the clouds?
Bill: l don't know. What do you call an animal that drops from the clouds?
Bob: A reindeer!
Auntie Alice: That's funny dear.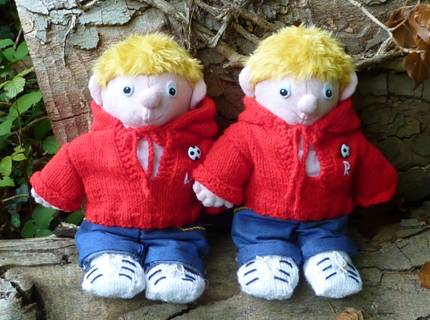 Salty Sam © Christina Sinclair 2015
Unauthorized use and/or duplication of material from this blog without express and written permission from this blog's author and owner is strictly prohibited.
Links may be used to www.christina-sinclair.com

Picture Gallery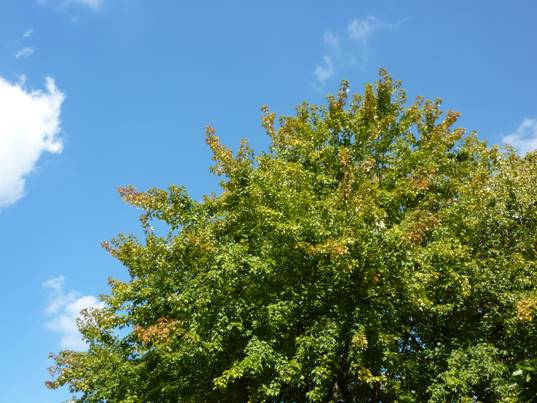 For rainbows you need sunshine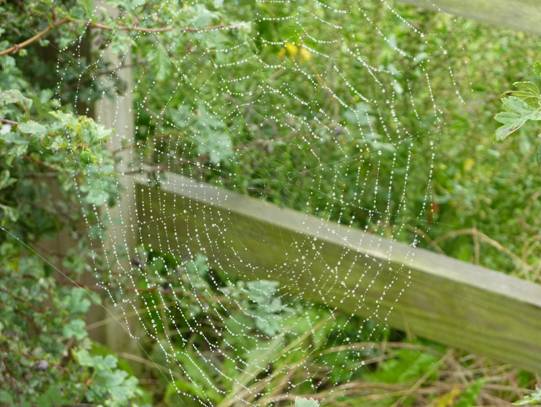 And rain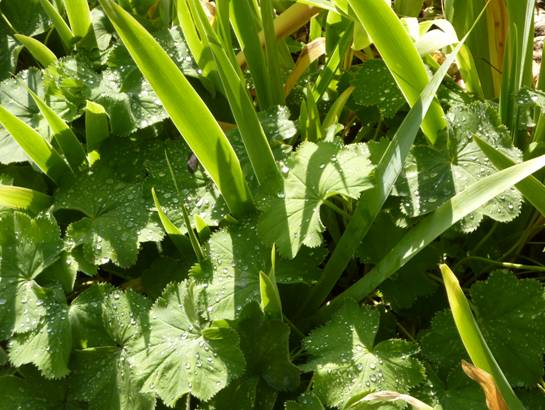 The sun has to shine and the rain has to fall at the same time to create rainbows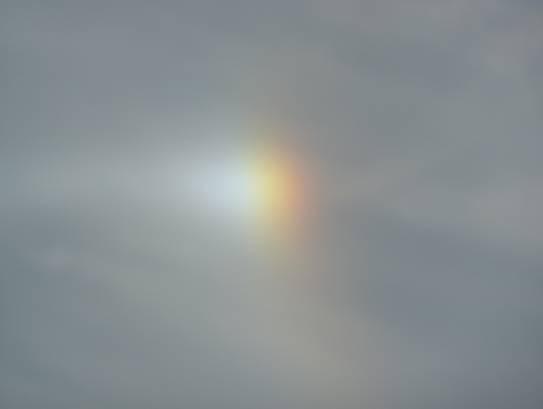 A tiny rainbow in a hole in the clouds
The red is the on side where the sunlight was coming from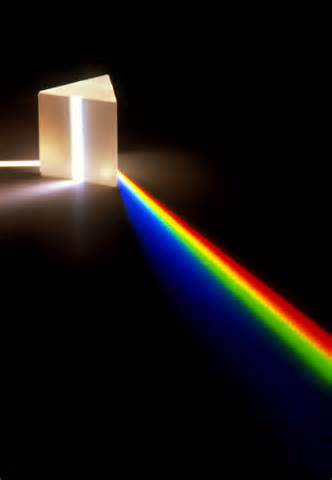 You can make your own rainbow by shining a white light through a prism
The prism will split the light just as a rain drop does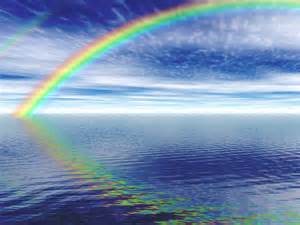 A rainbow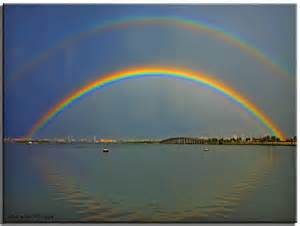 A stacker rainbow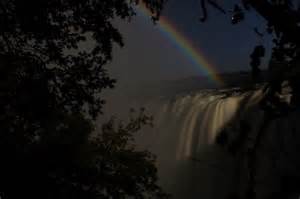 A moonbow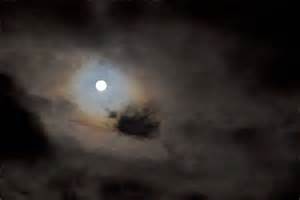 A moonbow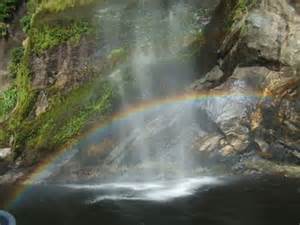 Rainbows can be found above waterfalls in the mist they create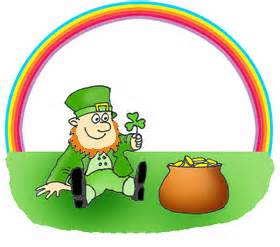 The legend of a leprechaun and his crock of gold


  THE SALTY SAM NEWS DESK


Auntie Alice has now finished writing out the pattern for the white sweater she knitted for Emily's twelve inch doll, so I can give it to you here.
It goes with the black jeans pattern on Blog Post 87.
I'm sure that you have finished knitting the jeans by now.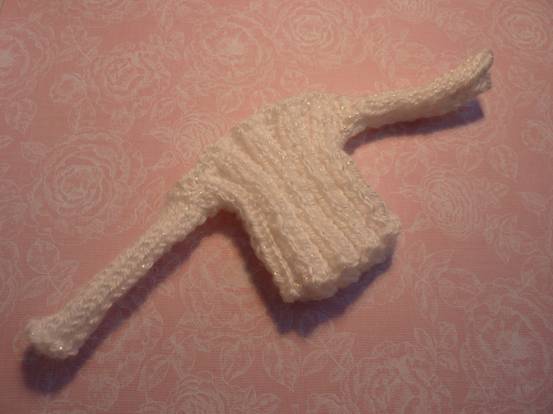 NEWSDESK MINIMAKE
12" DOLL WHITE SWEATER
WHITE SWEATER BACK AND FRONT (KNIT TWO)
Using 3½mm knitting needles and white dk yarn cast on 20 stitches
K3 p2 k2 p2 k2 p2 k2 p2 k3
P3 k2 p2 k2 p2 k2 p2 k2 p3
Repeat the last 2 rows 9 times
Purl 1 row
Cast off
SLEEVES (KNIT TWO)
Using 3½mm knitting needles and white dk yarn cast on 10 stitches
 
Purl 1 row
Purl 1 row
Knit 20 rows of stocking stitch
Cast off loosely
(You can cast on 12 stitches if you want looser sleeves or if your knitting is very tight)
TO MAKE UP
Use over-sewing to sew the garment together to ensure fit and reduce bulk in the seams
Sew shoulder seams up 2cm/¾inch from arm end
Sew sleeves to shoulder
Sew underarm and side seams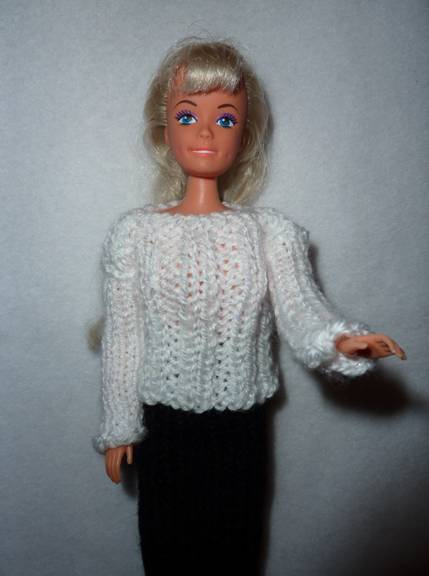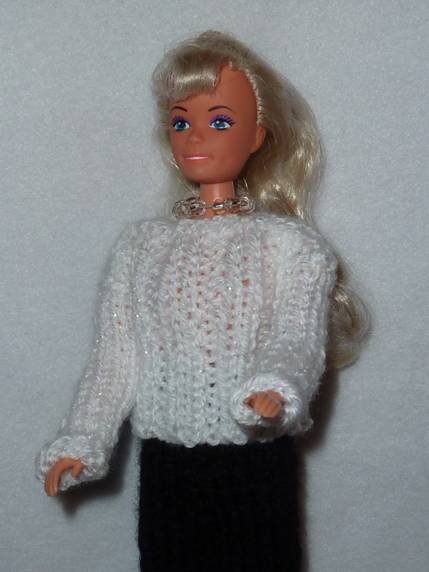 *********************
TO ADVERTISE ON THIS BLOG
PLEASE CONTACT:
christina.sinclair.ads@aol.co.uk
 *********************


Quick Quiz
What do these phrases mean?
a red letter day
out of the blue
a white elephant
to get the green light
to be in a black mood
to be tickled pink
to have green fingers
to be in a blue funk
the grass is always greener on the other side of the fence
it's a grey area
silence is golden
to have a yellow streak
to be feeling blue
chasing rainbows
to pass with flying colours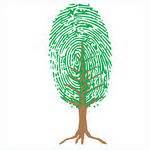 BLOW MY FOGHORN!!! 

 PLUS
Salty Sam fans can join in with their comments and share them with children all over the world. You will need permission if you are not an adult.
Enter your e-mail address to subscribe to my blog and receive new Salty Sam Blog Posts for free by e-mail every week. Your address will be kept private and will not be shared with any third party. 
Sign me up at the side bar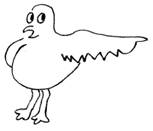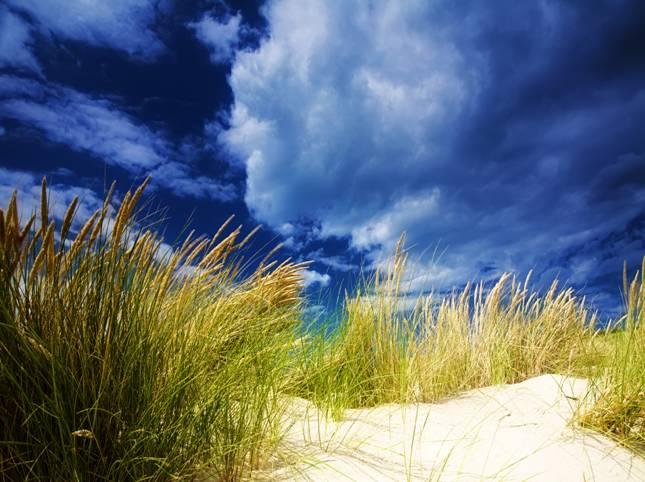 lt's the Weekend!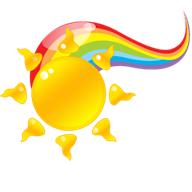 HOW TO CONDUCT A COLOUR EXPERlMENT
 
Take a small piece of white paper and turn it sideways.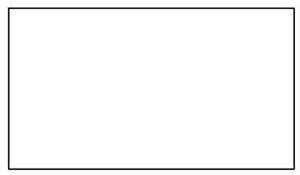 Then cover it with yellow wax crayon working from the left side to the right side moving your crayon up and down getting heavier as you work over to the right side. Turn the paper upside down and do the same thing with a red crayon. Your paper will magically turn – orange!
You'll probably do this the other way around if you are left handed.
Try it again with yellow then blue and see what happens – yes it will turn green.
If you do it with red and blue, you will get purple.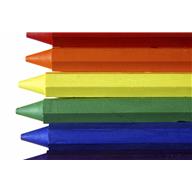 Another way of making wax crayon pictures is to cover a piece of white paper with lots patches of different colours then cover it over completely with black crayon. Scrape a picture into the black crayon and the colours from beneath will be exposed!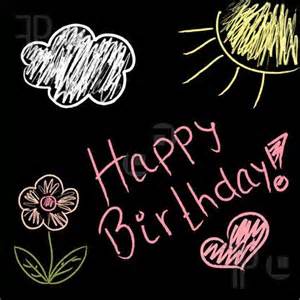 Please note that the material on this blog is for personal use and for use in classrooms only.
It is a copyright infringement and, therefore, illegal under international law to sell items made with these patterns.
Use of the toys and projects is at your own risk.
©Christina Sinclair Designs 2015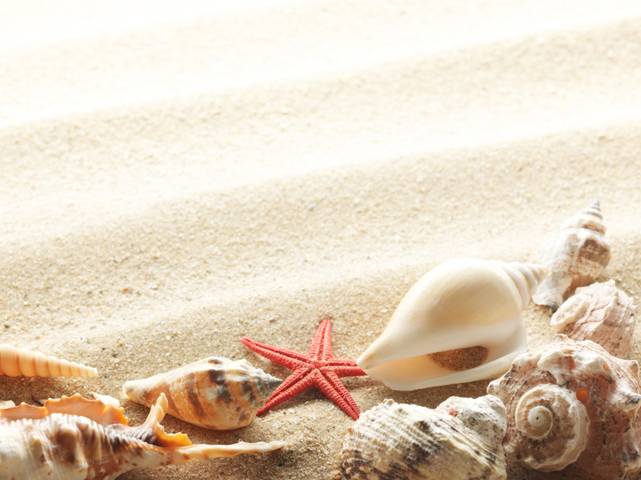 Quick Quiz Answers
a red letter day –
out of the blue –
a white elephant –
to get the green light –
to be in a black mood –
to be tickled pink –
to have green fingers –
to be in a blue funk –
the grass is always greener on the other side of the fence –
it's a grey area –
silence is golden –
to have a yellow streak –
to be feeling blue –
chasing rainbows – 
to pass with flying colours –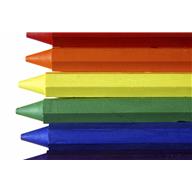 a day that is important and memorable
something happens without warning (like lightening out of a blue, cloudless sky) a bolt from the blue is an archery term
a useless object
to get permission to start a project
to be in a really bad mood
to be really pleased
to be good at gardening
to be really frightened
to think that other people are in a better situation than you are, or have a better life – but it may not be true
a situation is not clear or the rules are not known
sometimes it is better to say nothing
to be a coward
to be unhappy
trying to achieve something that is not possible or practical
to pass a test very successfully – to achieve something with really good results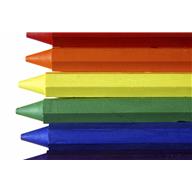 Moonbows occur when the Moon is surrounded by clouds