Diary of a Lighthouse Keeper
My name is Salty Sam the Lighthouse keeper.
I live in a red and white striped lighthouse standing on some rocks in the middle of the sea near the town of Rocky Bay.
This blog is the weekly diary of my life.
ABOUT ME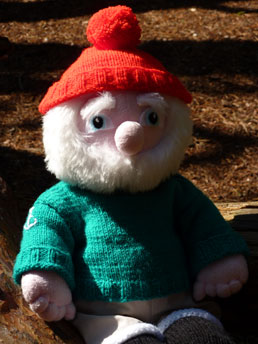 Best Friends
Captain Jack and Barney my parrot
Hobbies
Whittling wood
Spying through my telescope
Playing air guitar
Favourite Food
Pies
Marmite soldiers
Lots of fruit
Favourite Breakfast
Purple porridge
Favourite Singer
Carrie O'Kee
(Rocky Bay's very own folk singer)
Favourite TV Programmes
Bear Behaving Badly
Scrapheap Challenge
Top Gear
Likes
*Watching clouds
*Hot chocolate with whipped cream on top
*Squishing marshmallows
between my back teeth
Dislikes
*Having cold, wet feet
Ambition
*To make people happy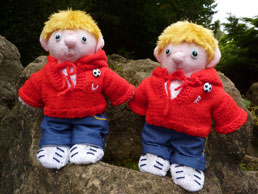 Bill and Bob my nephews
Favourite TV Programmes on

Children's Television
Likes
*Carrying out scientific investigations
*exploring
*climbing trees
*playing on the beach
*eating ice cream
Dislikes
*Having to go to bed early
Ambitions
*To make friends with children all over the world
MY BLOG POSTS
So here is a list of all my blog posts.
You have a chance to look up all the projects that they contain, and as the weeks go by there will be more and more to add to the list.
I really hope that you enjoy them…
SUBSCRIBE
Privacy Policy: Visitor and customer details will not be passed on to any third parties unless it is a legal requirement.  All reasonable precautions are taken to prevent the loss, misuse or alteration of personal data.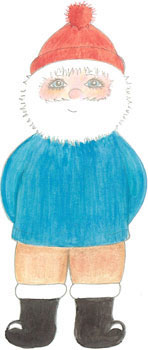 Salty Sam
TOPICS ON MY BLOG
Fun
Learning
Salty Sam News
Hobbies
Crafting
The Sea
Science
Animals
The Environment
History
Gardening
Cooking
Games
Improve Your English
PLUS

Salty Sam fans
can join in with their
comments and share them
with children all over the world
WELCOME TO
ROCKY BAY