March 3rd, 2017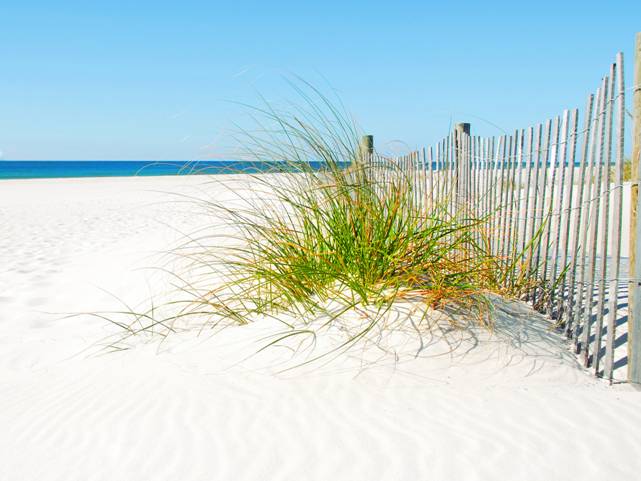 Salty Sam's Fun Blog for Children
Number 107
Owls
 
Hello Everyone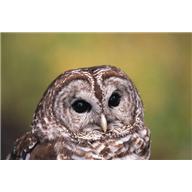 A lot of people like owls because they have sweet faces.
Auntie Alice thinks she is very lucky because she has some owls living in the woods behind her garden and she can hear them at night.
Owls live in hollow trees or in the roofs of barns or in nest boxes that people have put up for them.
They have about 1-6 babies every year; these babies are called chicks.
A lot of people think that owls say twit twoo but not all of them do. Tawny owls do, but barn owls just screech.
ln fact, the female Tawny owls say twit and the male Tawny owls call back with twoo and this happens so quickly that it sounds like just one call. They call out to each other so that they know where their mate is in the dark.
Owls have large eyes designed to see well in the darkness and they have very good hearing. They have a way of turning their heads around a very long way which looks a bit unnatural, but it enables them to survey the landscape around them when they are perched high up in a tree or on a roof.
Owl's feathers lack oil which makes them quiet when they fly. Then they can fly silently through the night and swoop down on their prey without being heard. This means though, that when it is raining they do tend to get a bit waterlogged.
Commonly in folklore, owls were always thought of as wise, but in actual fact they are not the cleverest of birds.
Maybe people have always thought them wise because when they look down at you they have the kind of face people want to tell their problems to – in the hope of receiving wise counsel (advice). This is certainly what happens in fairy tales.
Or maybe it is because owls spend such a lot of their time sitting still (rather than flitting about like most other birds), that people assume that they must spend their time thinking a lot – and contemplating the universe! 

Occasionally, people think that they see an owl during the daytime sitting in some high up place. The owl isn't moving and people get worried – but some of these owls are actually made out of wood.
These wooden owls are sometimes put on roofs, poles and electricity stations to scare other birds away.
l'm not sure that it works though, because l have seen one of these wooden owls surrounded by pigeons!
Have you ever seen an owl?
Bye bye everyone – don't forget to subscribe to my blog!
lf you like my blog, please support it by telling all your friends and followers about it.
Thank you!
And see you again next Fun Friday!
Love and kisses
Salty Sam

www.christina-sinclair.com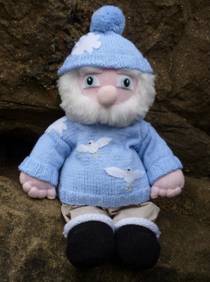 Bill and Bob's Joke of the Week


Bill: What happened when the owl lost his voice?
Bob: l don't know. What happened when the owl lost his voice?
Bill: He didn't give a hoot!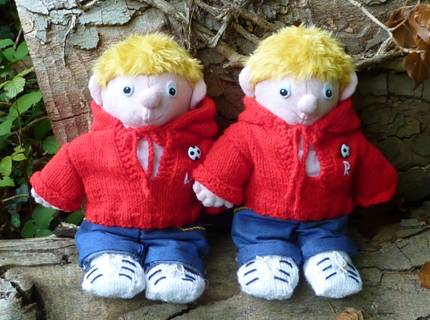 Salty Sam © Christina Sinclair 2015
Unauthorized use and/or duplication of material from this blog without express and written permission from this blog's author and owner is strictly prohibited.
Links may be used to www.christina-sinclair.com

Picture Gallery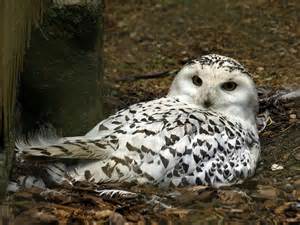 Snowy owl
 Tawny owl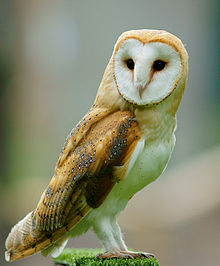 Barn owl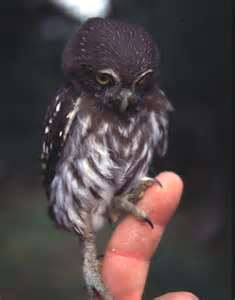 Pygmy owl (found in South America)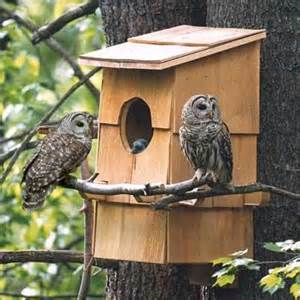 Owls like perching and surveying the landscape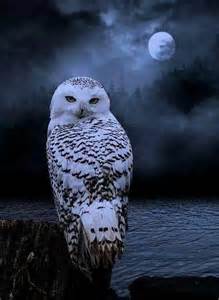 Owls are nocturnal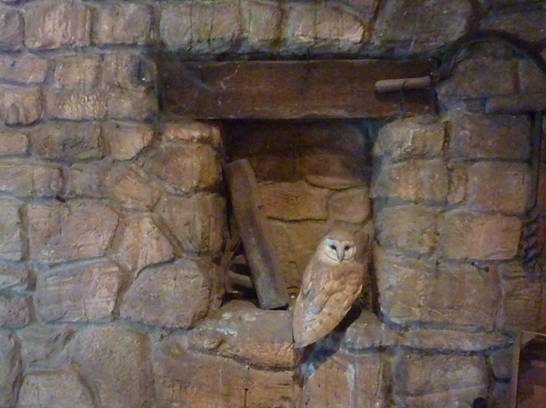 Owls need places like barns to build their nests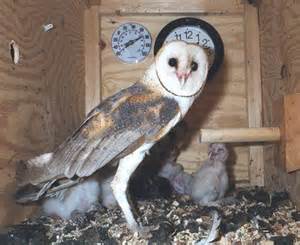 They can nest in man-made boxes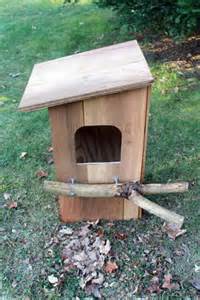 Owls need larger front doors than most other birds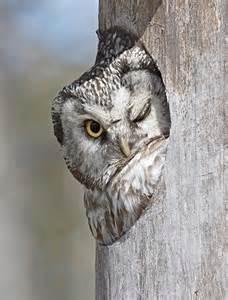 THE SALTY SAM NEWS DESK


I must tell you a funny story about what happened to Auntie Alice last summer.

It was a very hot night and she had left the bedroom window open to let in some air.
In the middle of the night a strange noise woke her up.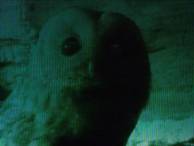 She looked down to the bottom of the bed and saw two large eyes staring at her.
An owl had flown in through the open window and was perching on the bed post.
Maybe it was looking for a bigger roost and decided that Auntie Alice's cottage looked a more comfortable place to live than an old, hollow tree.
Luckily, as she got out of bed it flew away.
I don't know who was more startled Auntie Alice or the owl – but it hasn't come back since!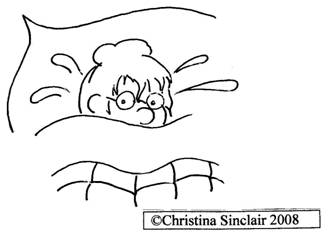 *********************
TO ADVERTISE ON THIS BLOG
PLEASE CONTACT:
christina.sinclair.ads@aol.co.uk
*********************


Quick Quiz
 Complete these similes with names of animals:-
as stubborn as
as sick as
as strong as
as poor as
as mad as
as cunning as
as brave as
as gentle as
as proud as
as wise as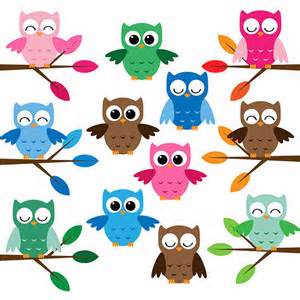 BLOW MY FOGHORN!!! 

 
PLUS
 
Salty Sam fans can join in with their comments and share them with children all over the world. You will need to ask permission if you are not an adult.
Enter your e-mail address to subscribe to my blog and receive new Salty Sam Blog Posts for free by e-mail every week. Your address will be kept private and will not be shared with any third party. 
Sign me up at the side bar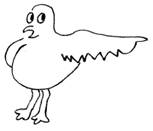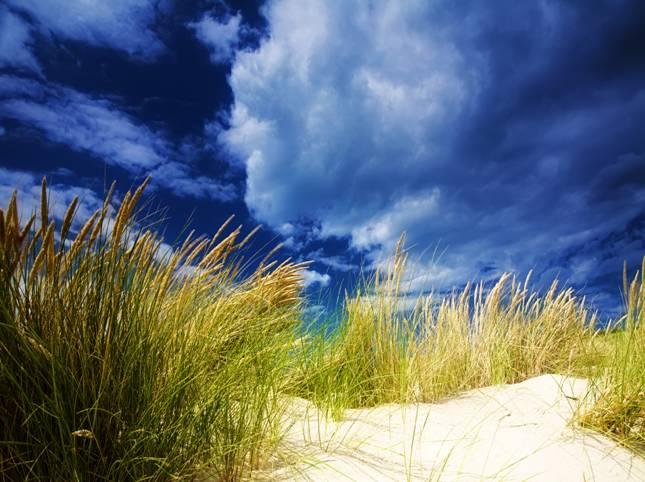 lt's the Weekend!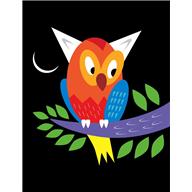 HOW TO MAKE BOBBLE BlRDS
Make two pompoms using dk yarn.
The owl is tweedy white and grey yarn and white yarn.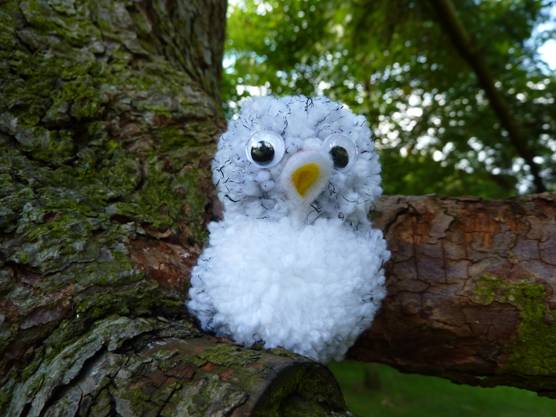 The robin is brown yarn and red yarn.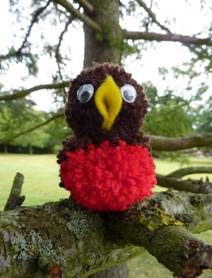 The penguin is black yarn and white yarn.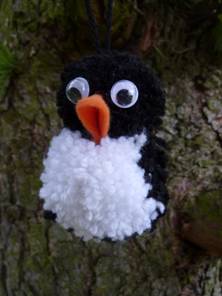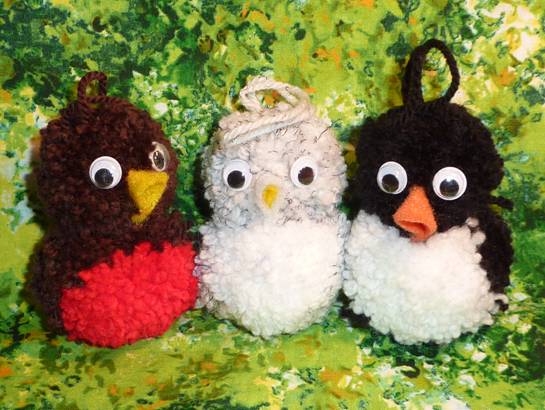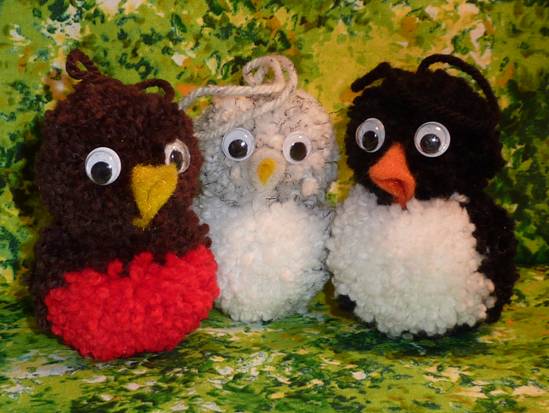 Use two circles of card 6cm/2½ inches in diameter with a 3cm/1¼ inches central hole to make the body pompom.

Wind the colour you want at the back around two thirds of the ring and the colour you want for the chest around one third of the ring.

Use two circles of card 5cm/2 inches in diameter with a 2½cm/1 inch central hole to make the head pompom – it will be made from just one colour.

Leave a loop when you tie the head pompom together if you want to hang your bird up.

Sew on a beak of felt made out of a triangle 3½cm/1½ inches by 2½cm/1 inch folded over.

Stitch on some felt eyes or glue on some wiggle eyes.
These are not suitable toys for very young children; however they would look very good sitting/hanging up in your Christmas tree.
If you make a large group of penguins to go in your tree, it would be called a 'colony'.
A collective noun for owls is 'parliament' and for robins it would be a 'round' of robins.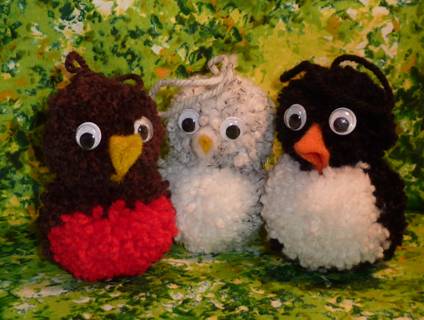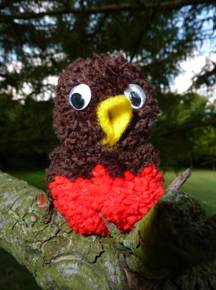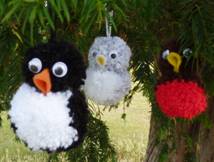 Please note that the material on this blog is for personal use and for use in classrooms only.
It is a copyright infringement and, therefore, illegal under international law to sell items made with these patterns.
Use of the toys and projects is at your own risk.
©Christina Sinclair Designs 2015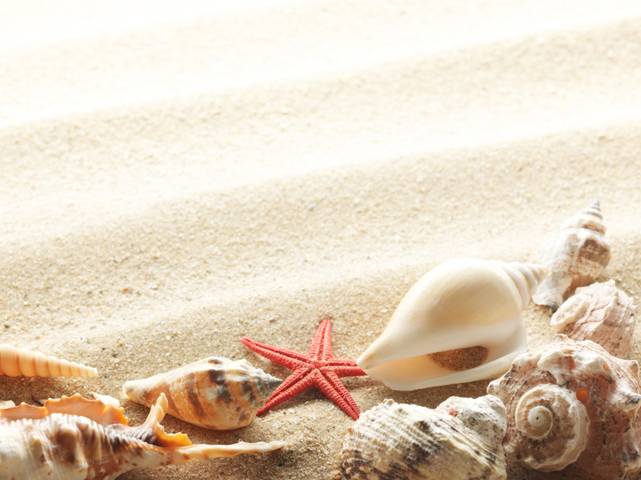 Quick Quiz Answers
as stubborn as – a mule
as sick as – a parrot/dog
as strong as – an ox
as poor as – a church mouse
as mad as – a March hare
as cunning as – as a fox
as brave as – a lion
as gentle as – a lamb
as proud as – a peacock
as wise as – an owl