June 2nd, 2017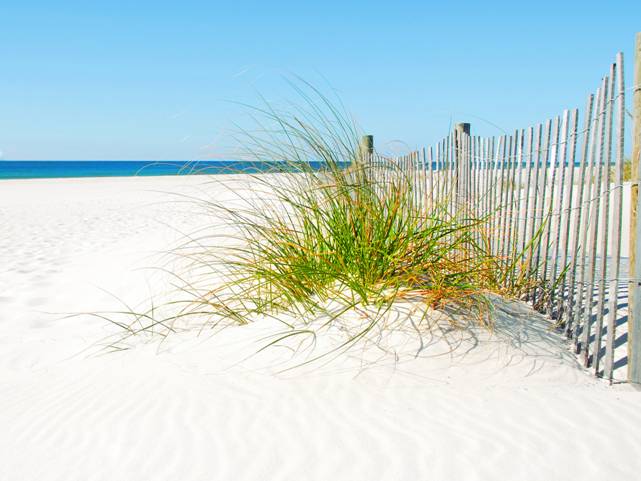 Salty Sam's Fun Blog for Children
Number 120
Native Trees
 
Hello Everyone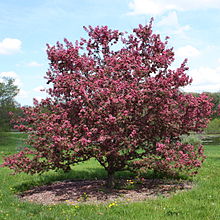 When you look around you in most parts of Britain, you can see many different kinds of trees. So you might be surprised to learn that they have not been around for ever and that we actually only have thirty-three natives that were left growing on our islands after the last ice age finished nearly ten thousand years ago.
During the lce Age, Britain was joined onto Europe. A thick canopy of ice covered most of Britain – but didn't quite reach down to the south coast.
This ice killed off all tree life.
At the end of the lce Age, the ice cap melted into the sea. This made the sea levels rise and as the water covered the land between Britain and Europe it made Britain into an island.
Then the trees began to colonize the country by spreading their seeds from the southern part that had not been covered by the glaciers and snow ever upwards to the north until the whole island was covered in trees again.
This giant forest was called the Wildwood. lt was made up of mostly oak, elm, hazel and lime.
lt remained as dense forest, patchy forest and some heathland grazed by wild animals for a long time.
Then people started to clear the land to make fields to farm on. This was about 6,000 years ago. Areas that were easier to clear like the South Downs became the homeland of these ancient peoples.
By 500 BC, about half the woodland in England had been cleared, but from Roman times to mediaeval times England was still heavily forested. lt was jokingly said that a squirrel could travel from one end of the country to the other without touching the ground!
Great building took place from Tudor times onwards. People were building cities, great cathedrals and ships and the woods began to diminish.
But the biggest impact was during the lndustrial Revolution. This first began in the middle of the 18th century and really took off in the middle of the 19th century. So much woodland was lost across Britain that the lowlands of Scotland became almost bare.
Today only about 1% of the Wildwood remains in just a few patches.
The native thirty-three tree species included: alder, ash, aspen, beech, box, cherry, oak, crab apple, elm, field maple, hawthorn, hazel, holly, hornbeam, lime, rowan, Scots pine, silver birch, white beam, yew and some of the willows.
Do you know what these trees look like?
All the other trees we have, have been imported from other lands.
The imported plants that do well are from climates that are similar to ours like New Zealand and Japan but you can grow plants from hot countries as well if they are put in a sheltered position. You will find coconut palms in valleys in Cornwall – and of course anything you like if you have a green house large enough! 

Magnolias come from the Americas and Asia. Acacias come from America. Eucalyptus comes from Australia. Lilac comes from south-eastern Europe and Asia.
There are about 10,000 tree species in the world so in order to make our gardens varied and beautiful plant collectors have added to them by travelling around the world – and they have been doing this for nearly four hundred years.
The good news is that The Caledonian Forest in Scotland is now being replanted and expanded and it is becoming a very successful project.
There are many other projects in other parts of the country that are restoring countryside with native trees as well.
Have you been involved in one of them?
Bye bye everyone – don't forget to subscribe to my blog!
lf you like my blog, please support it by telling all your friends and followers about it.
Thank you!
And see you again next Fun Friday!
Love and kisses
Salty Sam

www.christina-sinclair.com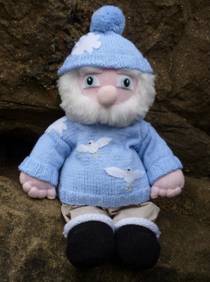 Bill and Bob's Joke of the Week


Bob: Which trees are always sad?
Bill: l don't know. Which trees are always sad?
Bob: Pine trees!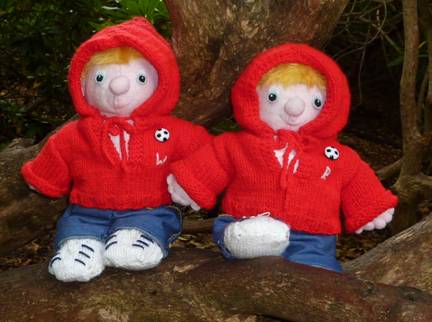 Salty Sam © Christina Sinclair 2015
Unauthorized use and/or duplication of material from this blog without express and written permission from this blog's author and owner is strictly prohibited.
Links may be used to www.christina-sinclair.com

Picture Gallery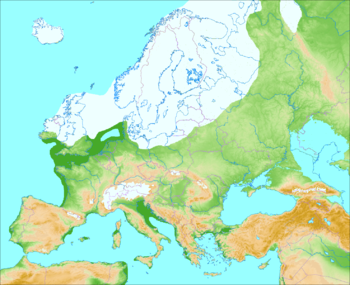 During the last ice age the north of Britain was covered in a sheet of ice and the south was connected to continental Europe
A lot of other countries were also covered in the same ice sheet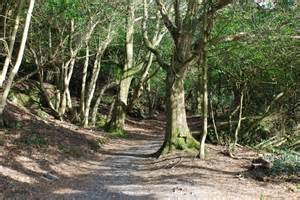 Very few patches of the Wildwood still exist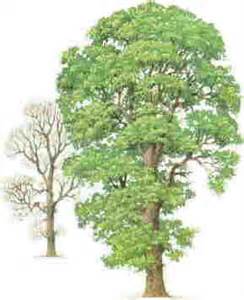 It is very rare to see an elm tree nowadays – they have a distinctive shape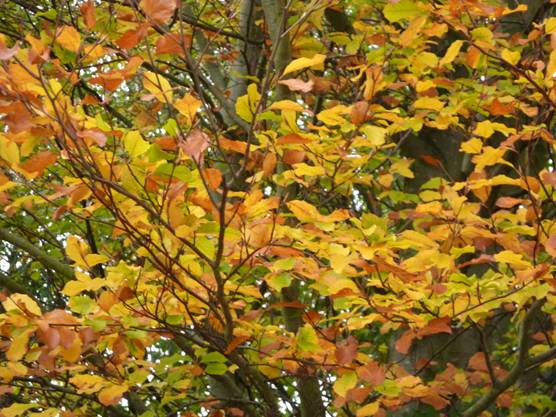 You can very often identify trees by their leaf shape – beech trees have small oval leaves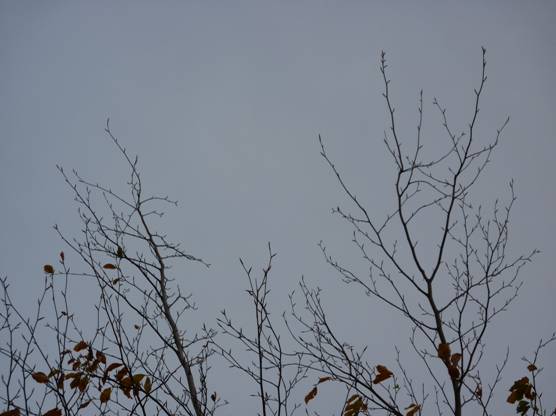 But in winter they can also be identified by the shape of their branches –
beech tree twigs have an almost zigzag shape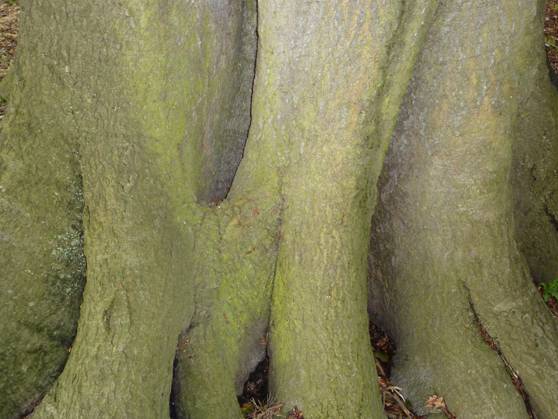 Looking at bark is another way of identifying trees – especially in the winter
This is beech bark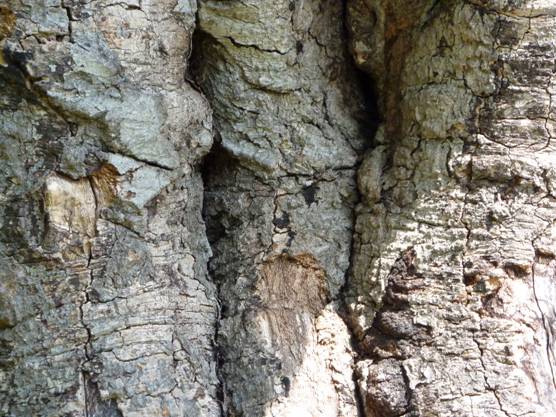 This beech bark is very old and gnarled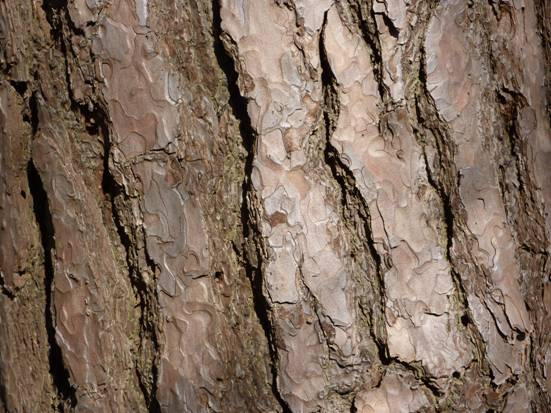 This bark looks quite different
It is the bark of an old pine tree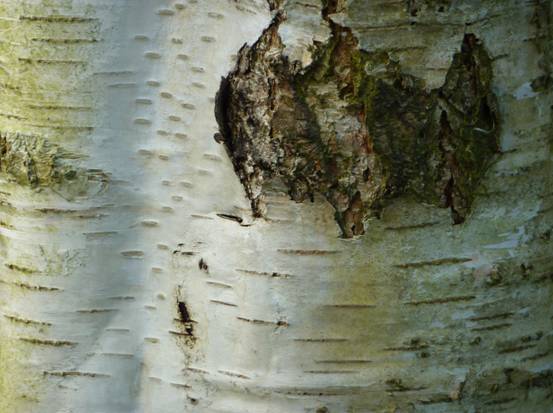 Of course silver birch bark is a silvery-white colour
Does this mark in the bark look like a bat to you?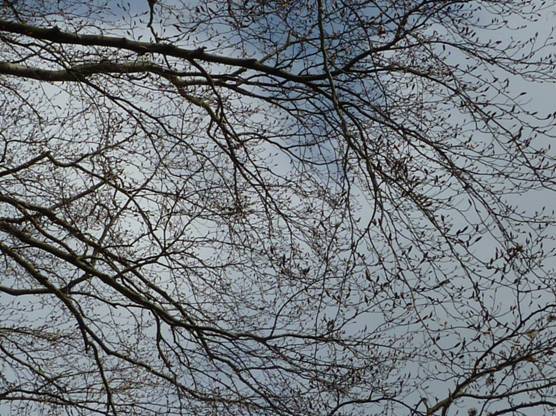 In the spring beech buds are pointed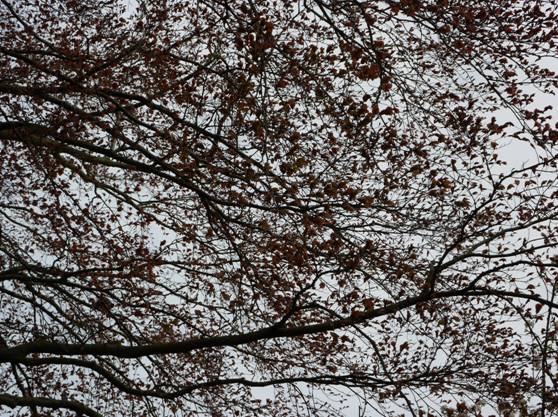 They quickly unfurl into leaves
The leaves are a dark colour because this is a copper beech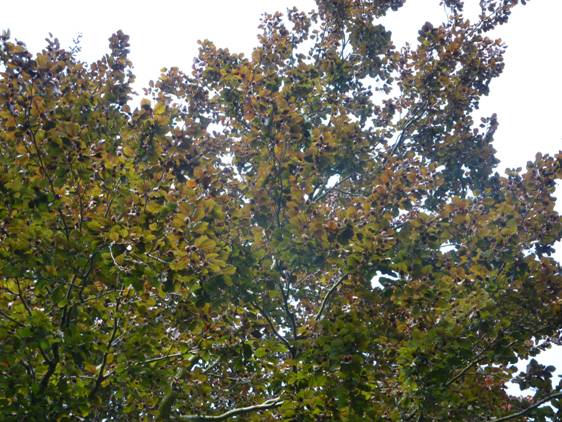 The leaves become tinged with green through the summer and the beech nuts grow and ripen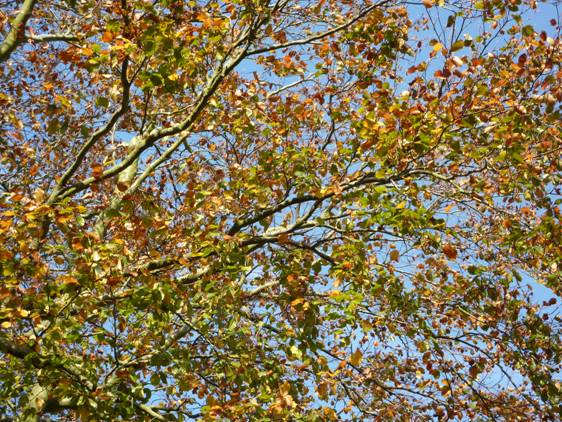 In the autumn the leaves lose their colour and then they drop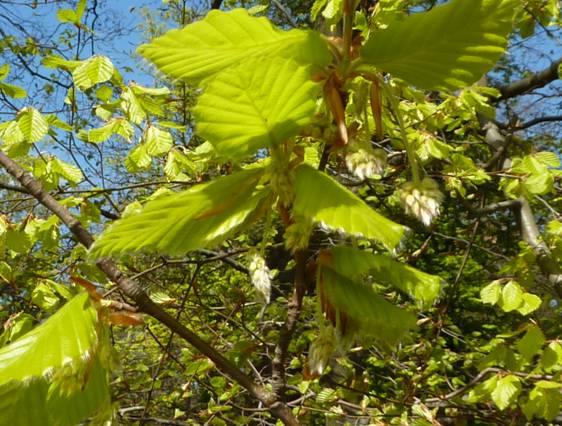 The leaves on this beech in spring are bright green and the flowers are white and fluffy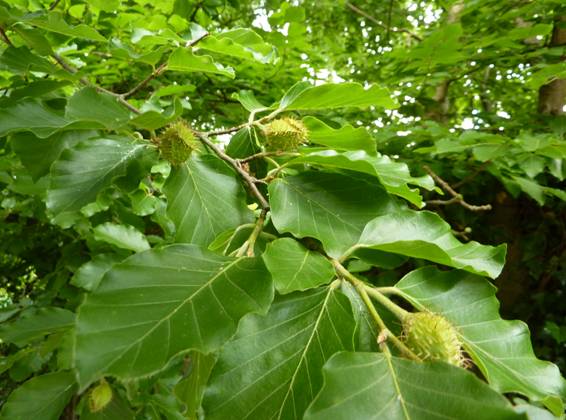 The flowers turn into beech nuts which ripen through the summer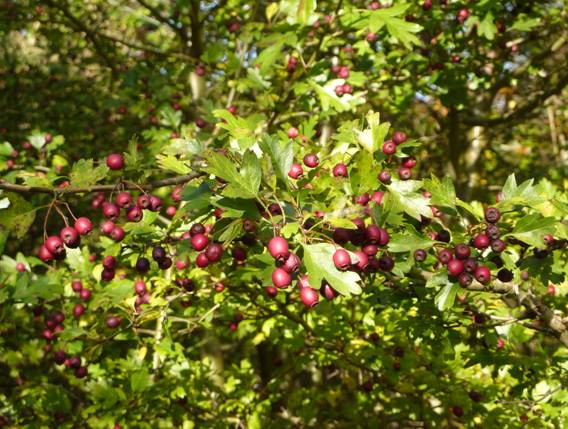 Hawthorn berries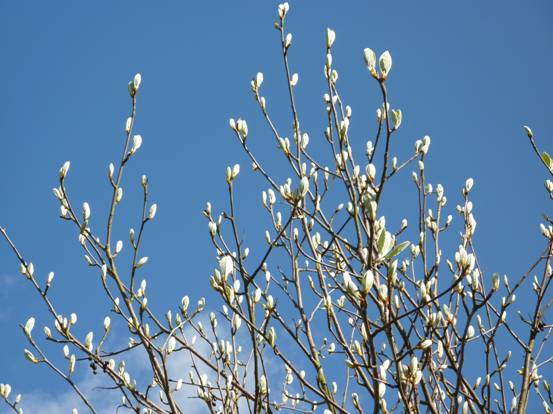 The silvery buds on a whitebeam are the shape of candle flames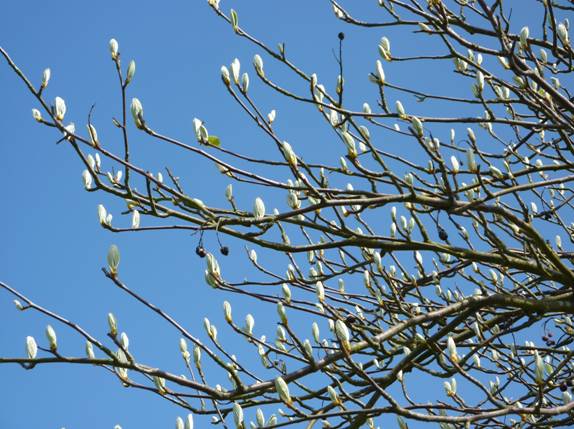 There are still a few dried up berries left from the autumn before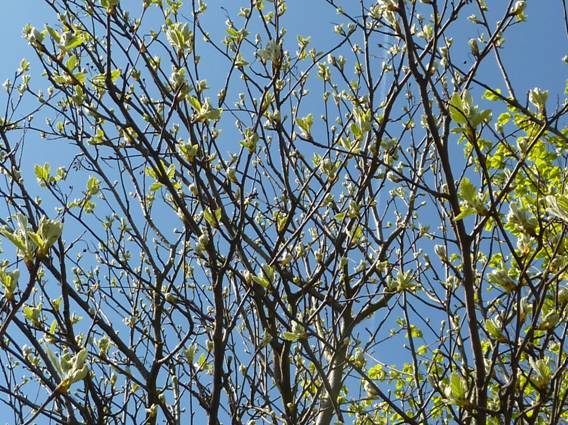 The buds unfurl into green leaves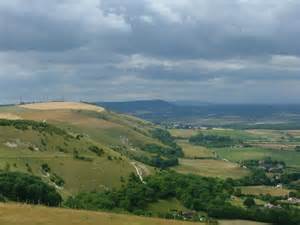 The South Downs were easily cleared for farming by ancient people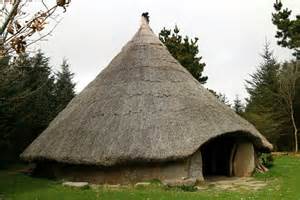 500 BC – People would live in roundhouses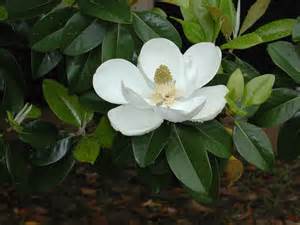 Magnolia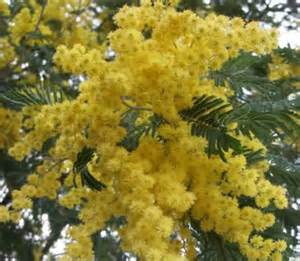 Acacia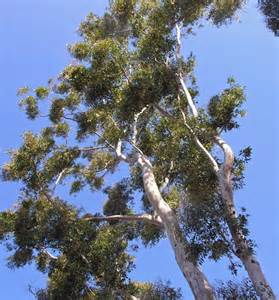 Eucalyptus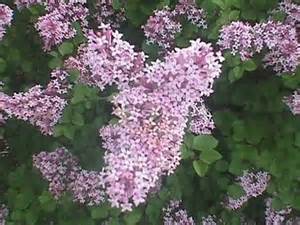 Lilac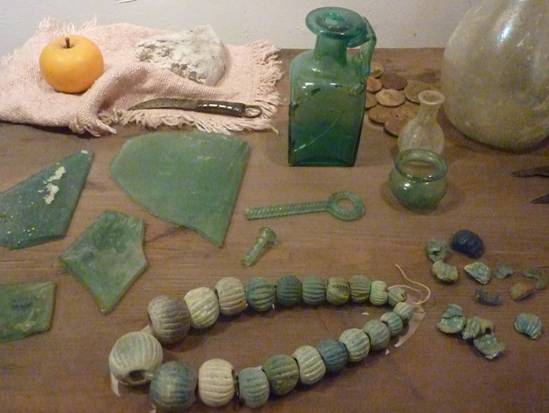 The Romans brought many things with them including apple trees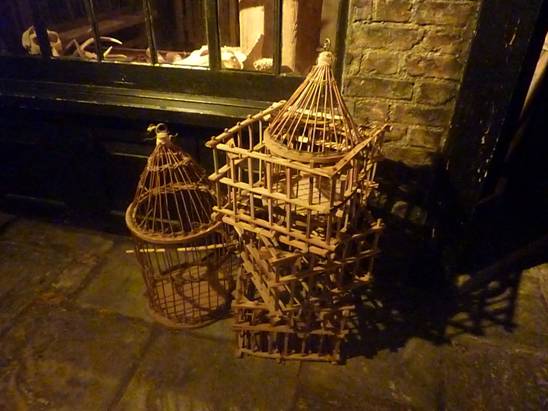 Wood has always been important for building, making furniture, stoking fires and making useful objects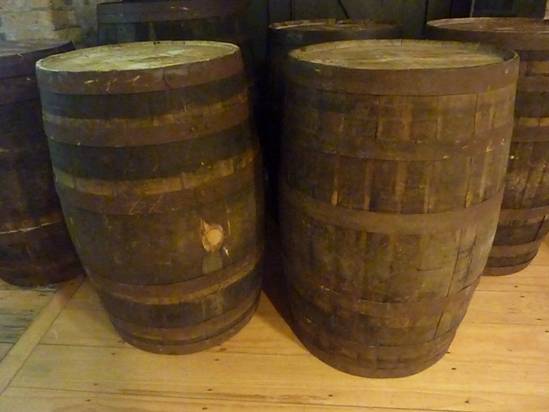 Wooden barrels for storing wine and beer


  THE SALTY SAM NEWS DESK


If you ever see trees in the winter that are bare because their leaves are missing but there are green leaves all over its trunk, the leaves belong to a different plant which is using the tree as a support to grow up. 
If the leaves are a dark, shiny green and there are clusters of tiny white flowers on it, it is probably ivy.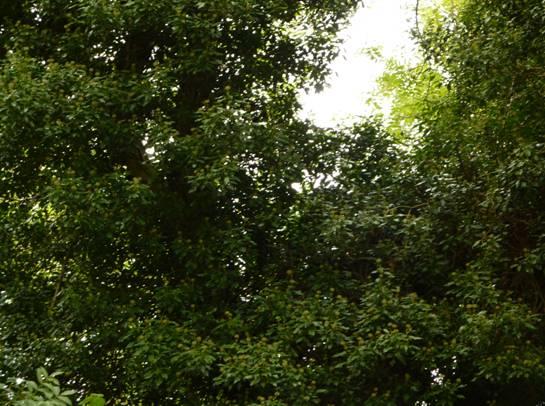 Ivy
 
Auntie Alice planted some ivy up the fence at the bottom of her garden some while back, and when it got to the top of the fence it started making its way up the tall trees beyond it. 
If you put a cutting in water, it should just throw out roots really easily. This is a good way to get a plant for free.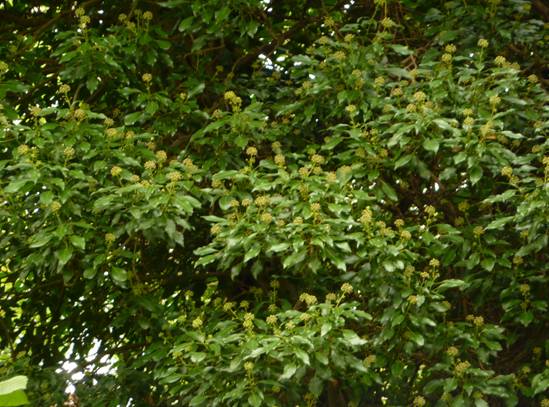 Ivy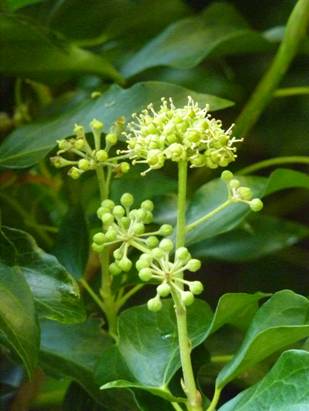 Ivy flowers opening up
A lot of people worry that ivy will damage their trees or walls but this is not true. Ivy has its own roots that go into the ground; it is not a parasite (that means it lives on or in another living thing) so it only uses a tree for support not food. Problems can arise if the ivy becomes so heavy that the weight of it pulls on a weak tree or crumbling wall and causes it to collapse.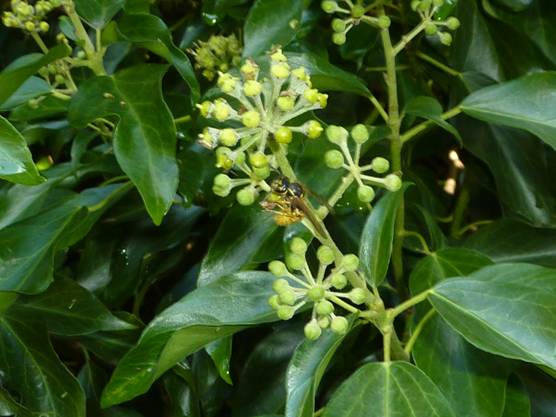 Ivy flowers feed many insects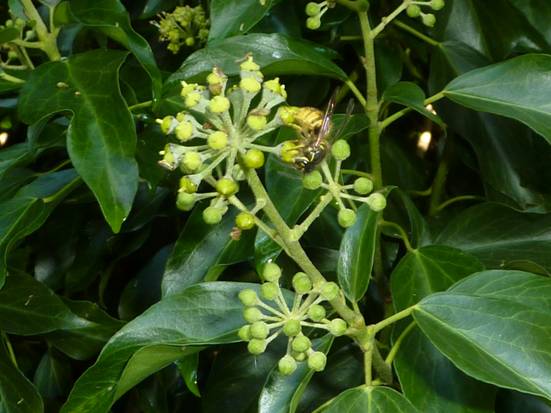 A wasp feeding on an ivy flower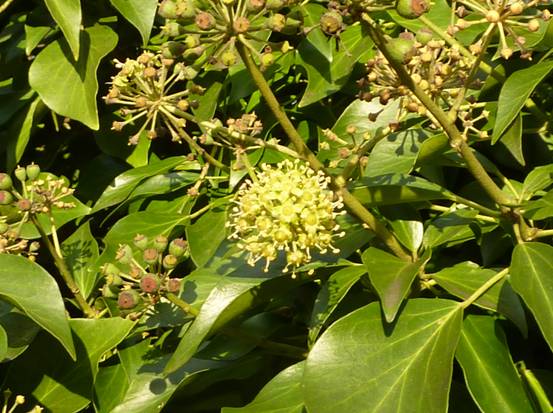 Ivy flowers turning into berries
Ivy is a really important plant for feeding the birds at the end of the autumn when other sources of food are disappearing. It is also important to some over-wintering insects like hoverflies.
A hoverfly on ivy in the winter sunshine
 
It is vital to the ivy bee which feeds on ivy flowers. The ivy bee reached our shores to come and live in Britain as recently as 2001.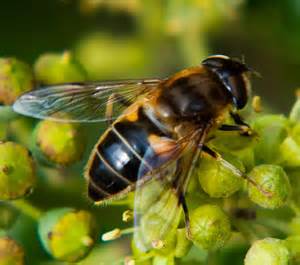 A hoverfly on an ivy flower
The berries in the hedgerows are in abundance in September and then on into the winter. They are usually red or black and this makes them easy for birds to see. The seeds inside often work their way through the bird's digestive system and are deposited a long way off where they will produce a new plant. 
You will often see plants growing where birds have deposited these seeds by fences or walls because this is where birds have been perching.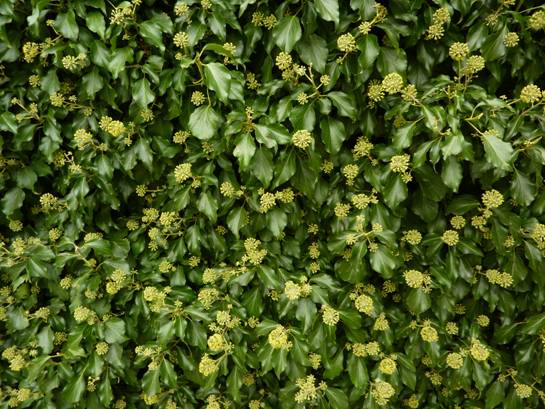 Ivy
But ivy produces its berries in the winter when other berries have all been eaten and that is why it is such an important food source for birds.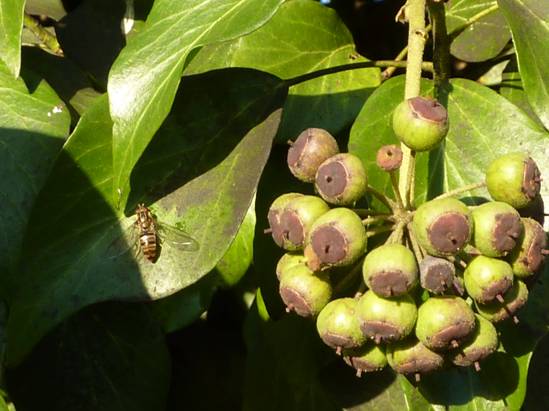 You will see green flowers start to form at the end of the summer and the berries at the beginning of winter.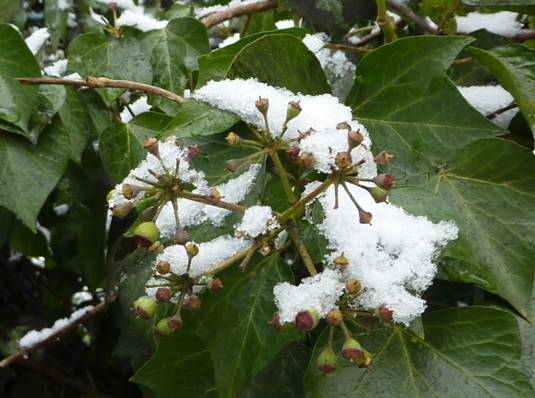 Ivy in the winter snow
The berries will still be available to the birds as a food source at the beginning of spring.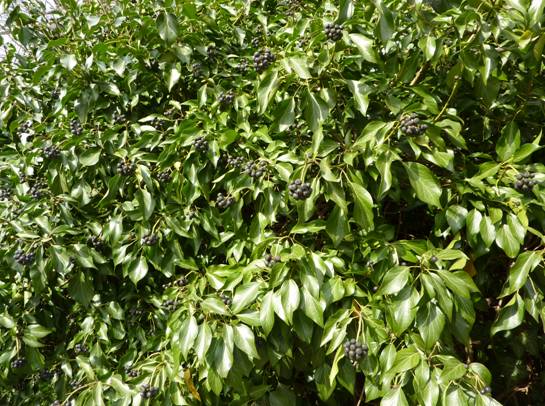 Ivy in the spring 
(Please remember though that these berries are poisonous to humans.)

If you only have a small garden and you don't think that ivy is pretty enough to grow, then pyracantha and cotoneaster have bright coloured berries that will often last into the winter.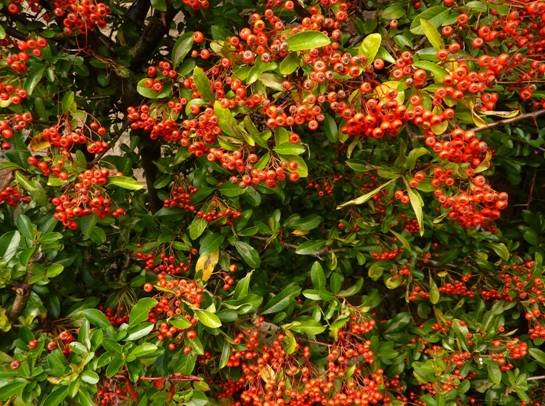 Pyracantha
If you would like to be even more helpful to the birds, you could even put a nesting box up inside the ivy. Birds like robins, wrens and fly catchers can nest in quite an open box. They don't need a little entrance hole, just a wide slot along the front of a nesting box will do; but they do like do have a little bit of cover around the entrance to their nest, and ivy is perfect. 
Robins can even nest in old shoes or watering cans – they obviously like recycling too!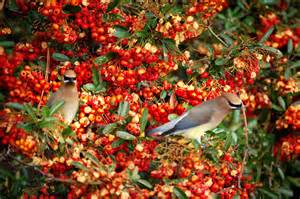 If you want to know more about the replanting of the Caledonian Forest check out www.treesforlife.org.uk.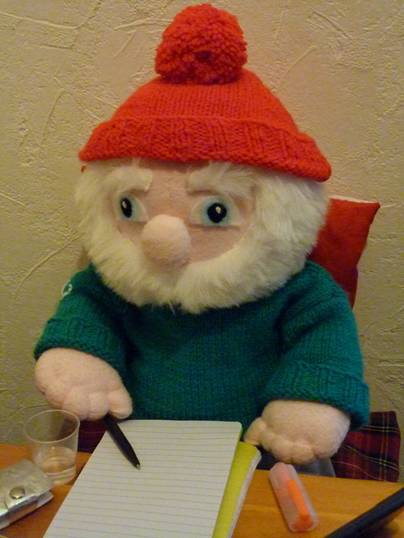 SALTY SAM TIP
Now that summer is approaching, you may be going to go for walks and cycle rides in the countryside. Sometimes though, your enjoyment can be spoiled by being bitten by insects like mosquitoes.  This seems to happen a lot in pines forests.
Your skin swells up, goes red and itchy – it is horrible.  But I have an idea for a wonderful cure for all that discomfort.
Just a few drops of Echinacea mother tincture on your tongue or in a glass of water.
This ancient remedy pushes poisons out of your body. You will see little columns of clear liquid coming out of the bite holes within hours and by the next morning all the itchiness and swelling will be gone.
The adults in your family can buy herbal remedies at health food shops and online.

*********************
TO ADVERTISE ON THIS BLOG
PLEASE CONTACT:
christina.sinclair.ads@aol.co.uk
*********************


Quick Quiz 
What do these phrases mean?
a land of milk and honey
a landslide victory
to see how the land lies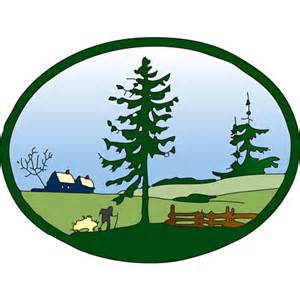 BLOW MY FOGHORN!!! 

 PLUS
Salty Sam fans can join in with their comments and share them with children all over the world. You will need to ask permission if you are not an adult.
Enter your e-mail address to subscribe to my blog and receive new Salty Sam Blog Posts for free by e-mail every week. Your address will be kept private and will not be shared with any third party.
Sign me up at the side bar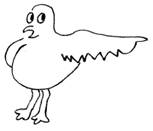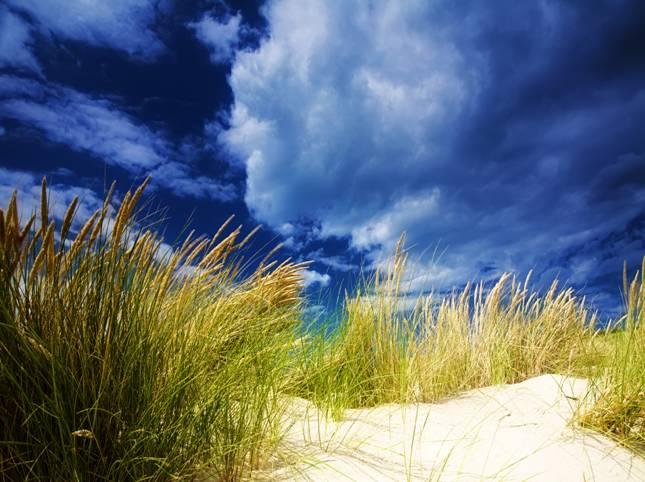 lt's the Weekend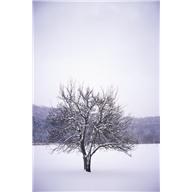 HOW TO EMBROlDER A SNOW SCENE
It is possible to draw landscapes using embroidery. It is taking the idea of collage one step further. They are quite easy to do. Your stitching doesn't have to be really accurate to create a good effect. 
You can take your ideas from a picture that you find or a photograph you have taken. This striking sculpture is made from metal but you can see how effective just a few dark, straight lines can be.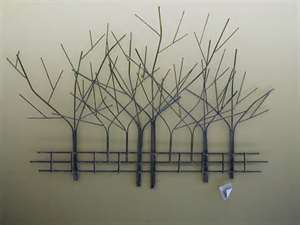 Hahoy.com
Any picture you make can be built up in layers of fabric and details added with sewing to really bring it to life. 
Your subject can be anything: rolling countryside, a garden, a gateway, a lane with wild flowers in the verges, a cityscape with tall buildings.

Practise with different techniques first on spare pieces of fabric…
You might find it easier to use fabrics that don't fray when you cut them (like felt) but sometimes ripped fabric can be used to create just the look you want.

Net is a good fabric for creating shadows and graded effects like sunsets or shadows – the holes in the net won't be visible at a distance.

Yarn can be used for narrow strips like fence rails and posts – you sew it on by sewing stitches along its length to anchor it on, this is called 'couching'.

A mass of tangled embroidery threads can be used to create foliage – add colours to the green and you have flowers in the landscape too.

Details can be embroidered in the way you would use a pencil or pen.

 
1.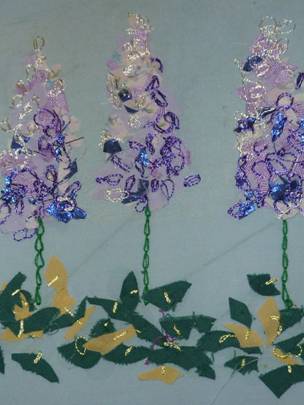 2.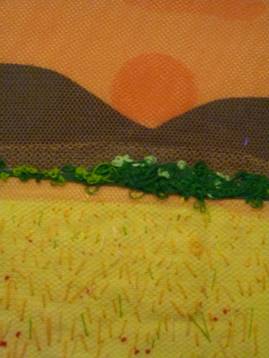 3.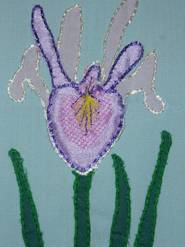 4.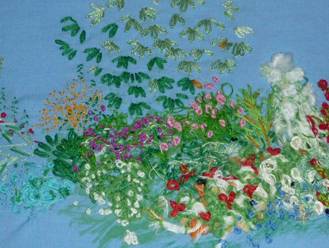 5.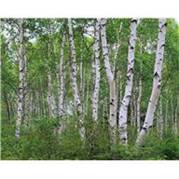 Find a picture that inspires you… 
The picture in the photograph below is of a snow scene. It is an easy subject to start with because there aren't a lot of colours.
You need to take a piece of light coloured fabric larger than you want your picture to be.

Draw a snow scene on it keeping your design simple – try out a few ideas on paper first – you can use a picture from a magazine or newspaper for inspiration.

Remember that when a lot of the landscape is covered in snow only some aspects of it will be seen.

Use a fabric pen that will eventually fade to draw your picture if you feel you need to.

You can use any stitches you like but your picture can be done completely in back stitch – remember that if you put a line in the wrong place it can be taken out very easily.

Don't keep embroidery in hoops overnight or longer because the fabric can get marked – if you are making a very small picture you don't always need one.

The snowy bank at the base is felt.

The tree is made from felt and the branches are embroidered.

The fence is felt and yarn.

The snowman is felt with an embroidered face – the shadow down his side to give him a rounded appearance is net.

The snowflakes in the picture are French knots.

Lace your finished picture onto a piece of stiff card (that means sewing large stitches across the back of your work between the fabric edges first one way then the other).

Or you could make a small picture and set it into a greetings card.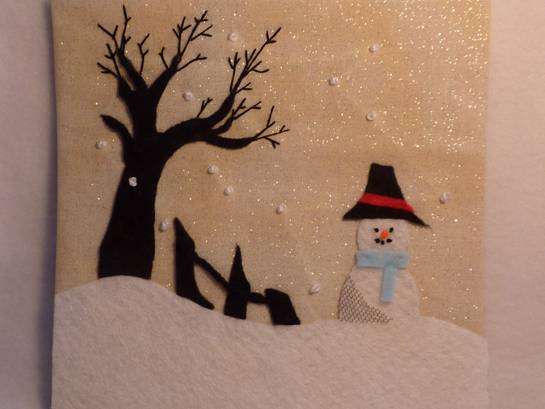 Once you have completed your picture, you can start on something more adventurous.  
These embroideries are from Flickr. But if you don't feel confident in designing your own picture you could buy a kit to get you started.
What you will notice is that up-close the stitching can look quite rough, but at a distance the effect is very striking.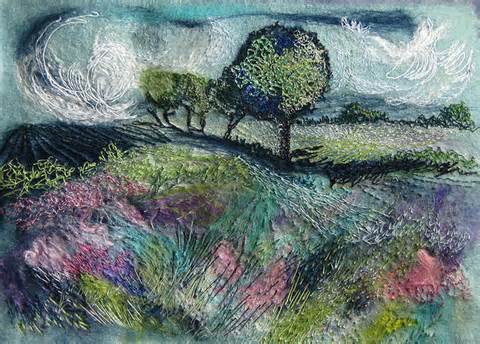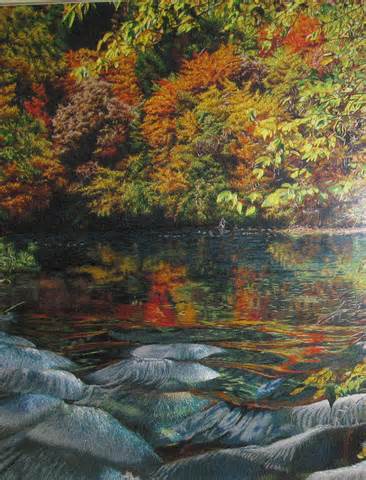 Please note that the material on this blog is for personal use and for use in classrooms only.
It is a copyright infringement and, therefore, illegal under international law to sell items made with these patterns.
Use of the toys and projects is at your own risk.
A medical disclaimer for this blog: I am not a qualified medical doctor.
©Christina Sinclair Designs 2015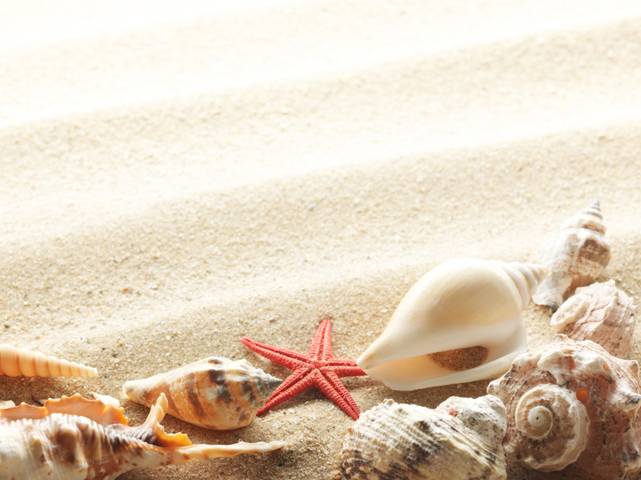 Quick Quiz Answers
a land which is very fertile – good for growing crops
a victory with a large majority (the larger portion) of votes
to look at a situation carefully before making any decisions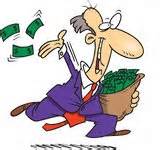 For an Embroidery Stitches Chart
Check out Blog Post 3