April 20th, 2018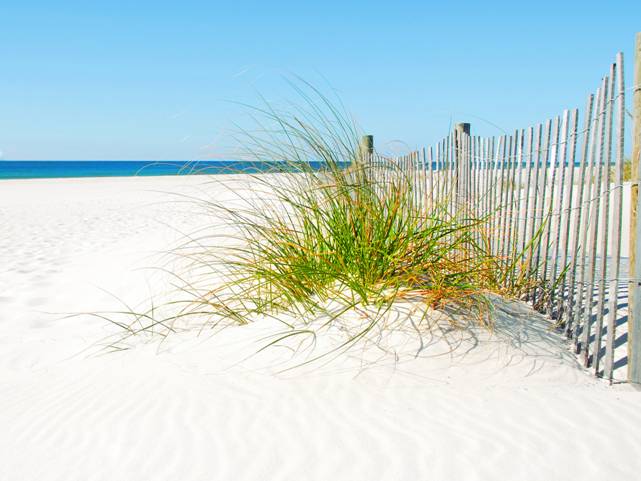 Salty Sam's Fun Blog for Children
Number 166
The History of Television
Hello Everyone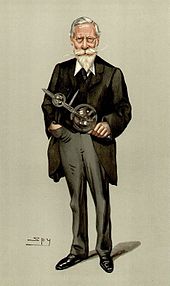 Well, l hope that you enjoyed the sunshine yesterday!
lt was very hot here in Rocky Bay.
They said on the television that it was the hottest April day for nearly seventy years. Nearly thirty degrees in some places.
We all take television for granted now don't we? Bill and Bob have their favourite television programmes, and l expect you do too.
But television has been around for less than a hundred years.
lt was invented by a Scotsman called John Logie Baird in an upstairs room in Soho in London in 1925 after many failed experiments.
The first person on a television screen was a 20-year-old office worker borrowed from the office downstairs called William Taynton.
The first television was made using something called a cathode ray tube; this had been developed from an instrument, invented by a man called Sir William Crookes, called a radiometer and much development had occurred before that going back to the late 1800s. Sir William Crookes is pictured in the portrait painted by Leslie ward in 1902 at the top of the blog post.
The radiometer was a gadget he had invented to investigate spiritualism; this is the study of, and practice of connecting with ghosts and spirits. Crookes wanted to determine whether people who said they could communicate with spirits were telling the truth or not.
Television means 'far vision' and it transmits sound and vision of activity in one place to another; usually from a studio to your home or from an outside broadcasting unit, like for example when television cameras go out onto the street.
The first television broadcast was by BBC television in 1929 from Alexandra Palace which is situated on a hill in North London. The system used was Baird's system, and by 1930 some television programmes were being broadcasted five days a week. lt was a free public service with no advertising.
ln those early days, nobody thought television would become popular at all.
Over the next few years, television was developed further and between 1936 and 1939, four hours of television were broadcasted daily. The BBC became the first channel in the world to broadcast a regular high-definition television service to about 15,000 receivers.
But during WWll transmission was suspended and only radio transmitted news and entertainment into people's homes.
Television was shut down two days before war started because the transmitters could have been used as beacons to guide enemy aircraft into London.
The service started up again after the war showing the same cartoon that had been the last programme to be shown before suspension.
Before the Queen's coronation in 1943, lots of people decided to buy a television set so that they could watch the ceremony, and it was then that ordinary people, not just the very rich, started to bring sets into their homes. Twenty million people watched the coronation.
By the end of 1947, there were 54,000 sets receiving programmes in Britain, more than anywhere else in the world.
ln those days, there was only black and white television. You had to wait a while for the set to warm up before it would work, and thump it if the picture started jumping! There were only programmes broadcast for a few hours a day. There were no programmes in the mornings; transmission shut down at the end of the evening when people were going to bed.
Now we have digital and satellite television, plasma screens and twenty four hour transmissions with scores of channels to choose from.
The first children's programme started in 1946. lt was called Children's Hour starring a puppet called Muffin the Mule and was broadcasted every Sunday afternoon.
The oldest children's programme still running is Sooty and Sweep.   Sooty celebrated his 65th birthday in 2013 and commented that he attributes his youthful looks to good fabric conditioner. 

The most repeated programme was Mr Benn. The fancy dress shop that Mr Benn visited was based on a real one in Plymouth and the road he lived in was based on one in Hammersmith, West London.
Andy Pandy and Bill and Ben the Flowerpot men started in 1952.
Blue Peter started in 1958.
lTV, the first commercial station, started in 1955.
Coronation Street, the oldest running continuing drama in the world, started in 1960.
Colour broadcasts started in 1967 on BBC 2, although not everyone had colour sets at that time.
The first landing on the moon in Apollo 11 was shown in 1969.
Breakfast television started in 1983.
The most watched programmes were: when England won the World Cup in 1966 and after that the funeral of Diana Princess of Wales in 1997.
Some countries in the world didn't get television until after 2000, and some still don't have it at all.
Do any of these facts surprise you?
Ask your parents and grandparents what their favourite television characters were when they were young. l promise you they will enjoy their trip down Memory Lane. 

Then try to find them on You Tube and see what they are talking about!
And if you would like to meet some of the original children's television celebrities in colour and in the flesh they are on show at the Museum of London. They also show reruns of some of the original shows. Check out their website for opening times.
Bye bye everyone – don't forget to subscribe to my blog!
lf you like my blog, please support it by telling all your friends and followers about it.
Thank you!
And see you again next Fun Friday!
Love and kisses
Salty Sam

www.christina-sinclair.com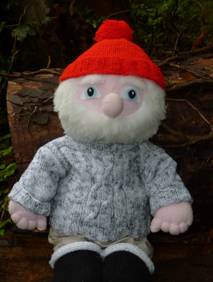 By the way, if you were wondering what Williams Crooke's conclusion was after all his experimentation; it was that the spirit world, also called heaven, does exist. 

Bill and Bob's Joke of the Week


Bob: Do you know the easiest way to get on the TV?
Bill: No?
Bob: Sit on it!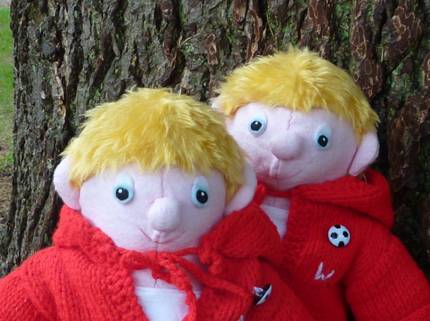 Salty Sam © Christina Sinclair 2015
Unauthorized use and/or duplication of material from this blog without express and written permission from this blog's author and owner is strictly prohibited.
Links may be used to www.christina-sinclair.com

Picture Gallery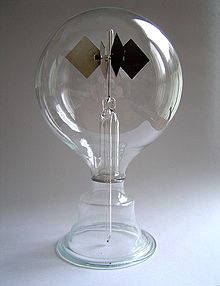 Crookes radiometer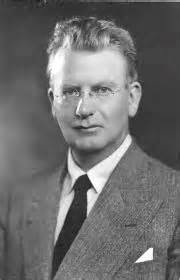 John Logie Baird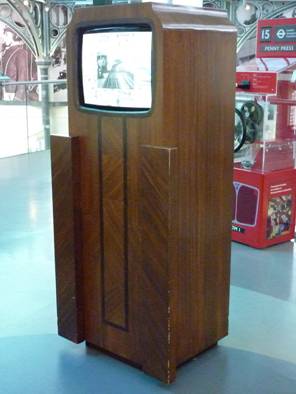 A 1930s television set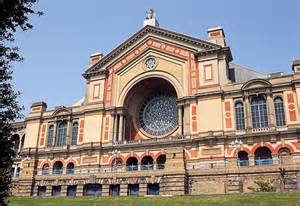 Alexandra Palace is situated on a hill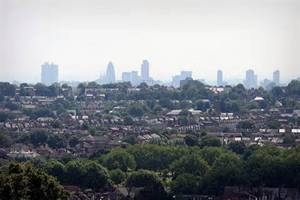 There is a good view of London from outside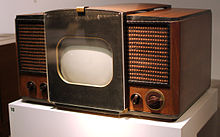 A 1940s television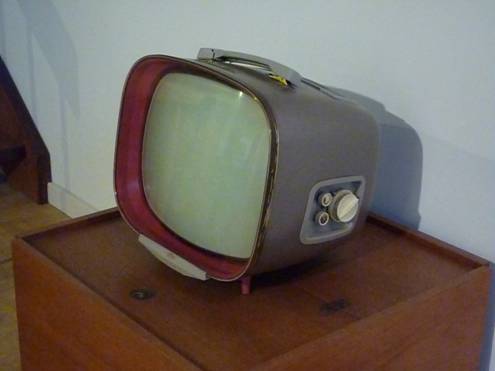 A 1950s television set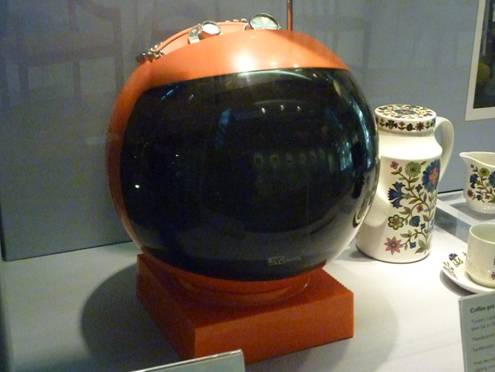 A 1966 television set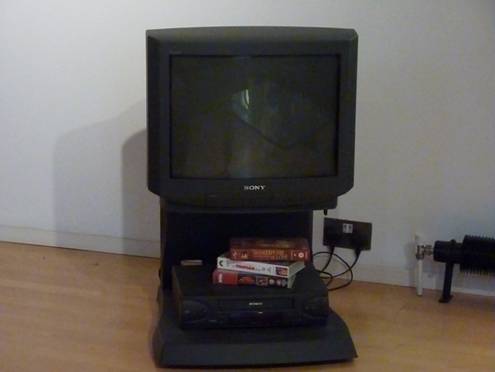 A 1990s television and video recorder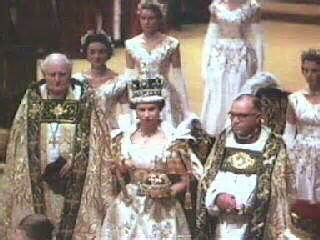 The Coronation of Queen Elizabeth II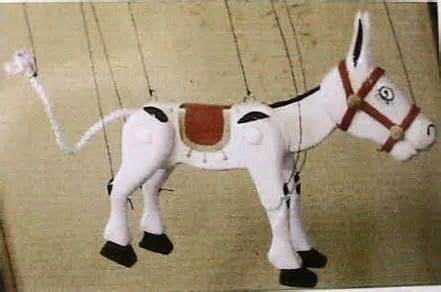 Muffin the Mule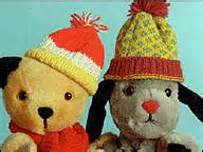 Sooty and Sweep obviously like bobble hats too!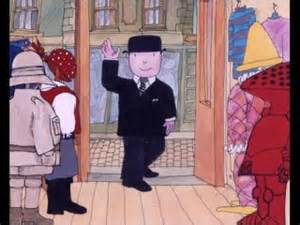 Mr Benn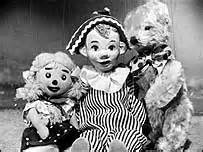 The original Andy Pandy and friends were string puppets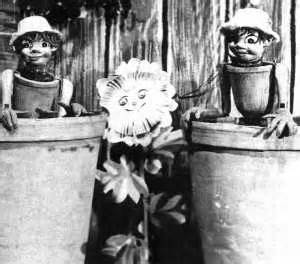 The first Flowerpot Men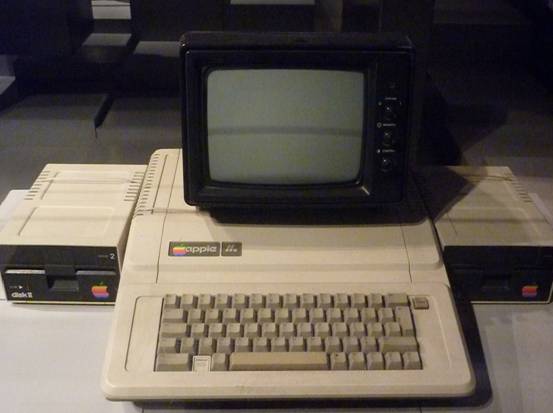 Early desk top computers had what look like television sets on top
The internet wasn't really available to the general public until the 1990s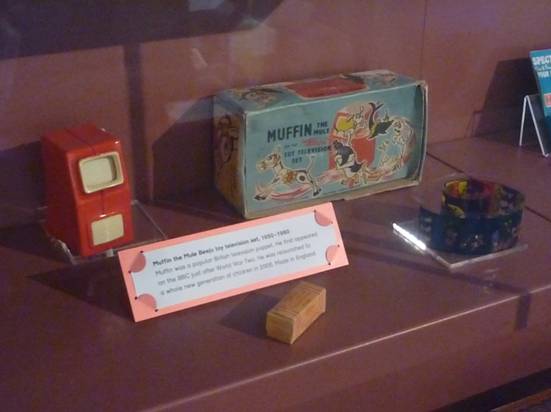 Muffin the Mule toy television set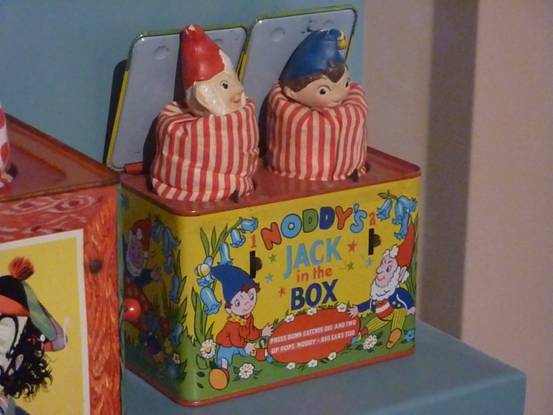 Noddy and Big Ears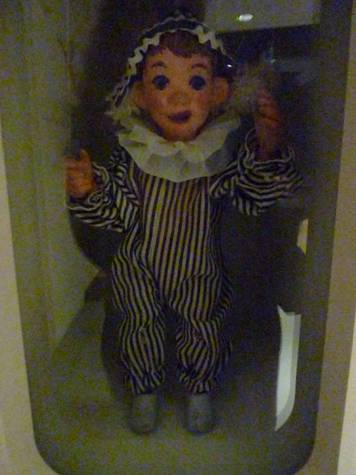 Andy Pandy on view to his fans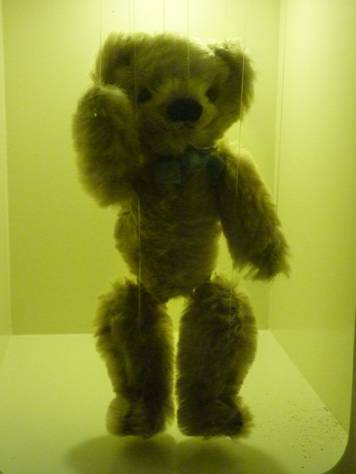 His dear friend Teddy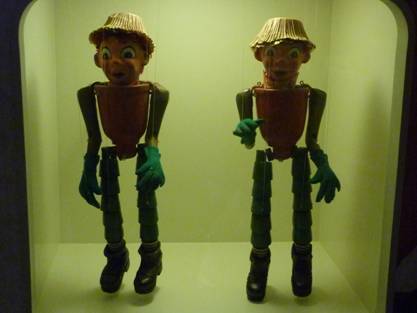 The first Bill and Ben were string puppets


  THE SALTY SAM NEWS DESK


The earliest films were a series of pictures joined together. This week Bill, Bob and Henry were making some flick books which work in a similar way.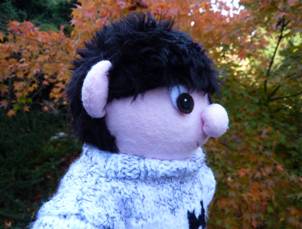 Henry coming round to play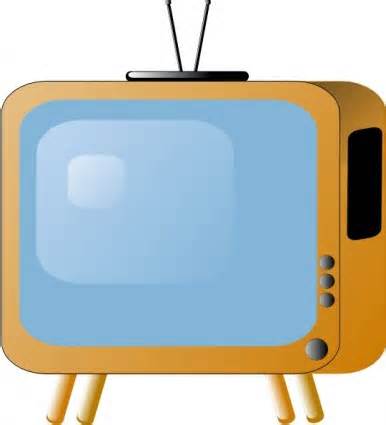 To make one, you need to use an exercise or drawing book that you can hold easily in your hand and draw a little cartoon on the corner or edge of each page –each picture must relate to each other and be a little different from the one before.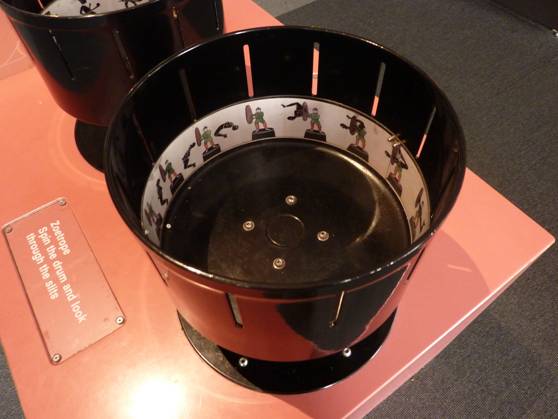 A zeotrope works on the same principle as a flick book
You look through the slits to see the pictures join together to make a sort of film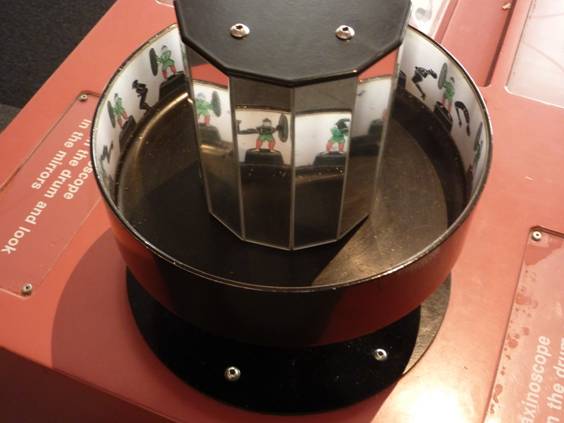 A praxinoscope works with mirrors instead
The book mustn't be too thick or stiff.
There is the impression of movement when the pictures are seen in quick succession (one after the other).
The pictures can be seen one after the other quickly when the pages are flicked.
This is done by rapidly releasing the edge of the pages from being held under one thumb.
It is a good idea to draw simple shapes like a stick man running and jumping over a fence.
Or you could make a longer story like… a man walks down a street. He meets a friend and shakes hands. He walks on and sees a coin on the floor. He picks it up and walks on to a newspaper stand where he buys a paper.
He opens the paper and reads it as he walks along. There is a big hole in front of him in the pavement.
He doesn't see the hole from behind the paper and falls down into the hole with his arms stretched up. The newspaper flies up into the air and comes to rest over the hole.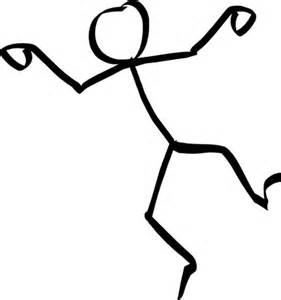 It is important to work from the back of the book to the front and if the pages are a little see-through it will help you to position each picture well because you will be able to see the picture that you have just drawn on the page underneath through the paper you are drawing on.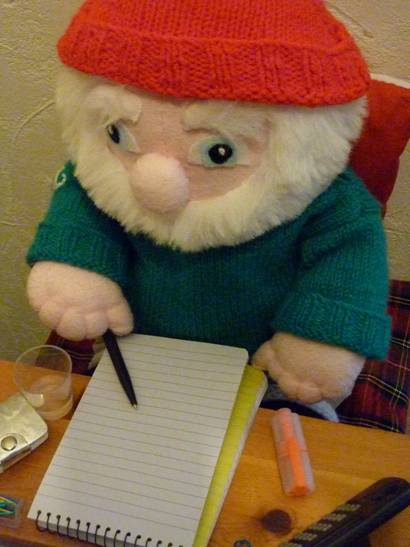 *********************
TO ADVERTISE ON THIS BLOG
PLEASE CONTACT:
christina.sinclair.ads@aol.co.uk
*********************


Quick Quiz
Who are these famous television stars?
brohilbeebtud
gomittthanksneen
prigpeepp
valoii
romuteef
tontapp
gepun
taasyoreniinrohaal
geebynieng
glaedotwacmlanri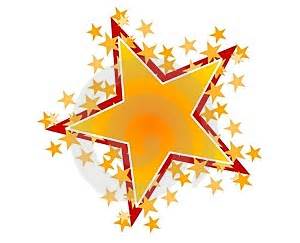 BLOW MY FOGHORN!!!

PLUS
Salty Sam fans can join in with their comments and share them with children all over the world. You will need to ask permission if you are not an adult.
Enter your e-mail address to subscribe to my blog and receive new Salty Sam Blog Posts for free by e-mail every week. Your address will be kept private and will not be shared with any third party.
Sign me up at the side bar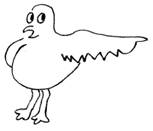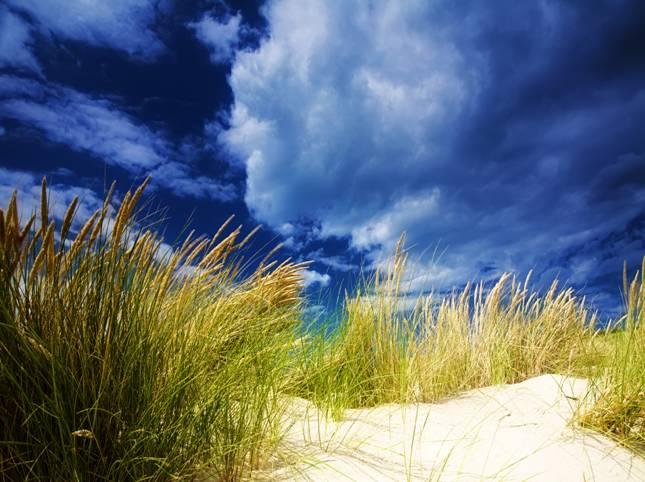 lt's the Weekend!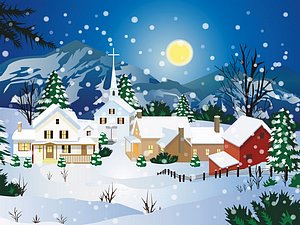 HOW TO MAKE A COMFORTABLE TRACKSUlT
FOR YOUR TWELVE lNCH DOLL
There are probably times when your twelve inch doll likes to just sit at home and lounge around watching television. On a chilly night, this would be the perfect outfit for her to snuggle up in and do her knitting.
This is a lovely tracksuit/sweats to do it in.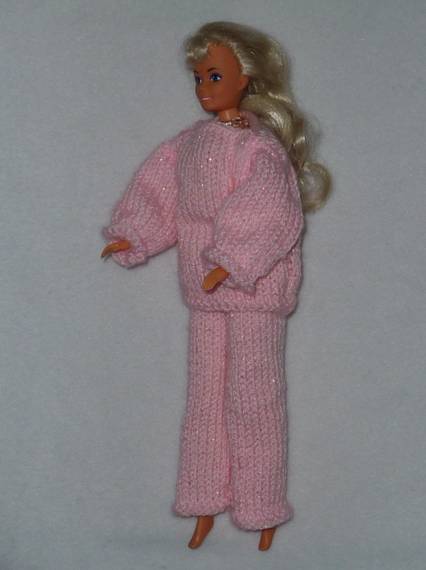 *Over-sew all the seams when you put the garments together.
TRACK SUIT BACK AND FRONT (KNIT TWO)
Using 3½mm kitting needles and pink dk yarn cast on 18 stitches.
Purl 1 row
Purl 1 row
Increase 2 stitches at the beginning of the next 2 rows of stocking stitch starting with a knit row (22sts)
Then knit 30 rows of stocking stitch
Cast off
SLEEVES (KNIT TWO)
Using 3½mm kitting needles and pink dk yarn cast on 22 stitches.
Purl 1 row
Purl 1 row
Cast on 1 stitch at the beginning of the next 2 rows of stocking stitch starting with a knit row
Then knit 18 rows of stocking stitch
Cast off
TO MAKE UP
Sew the shoulder seam 2cm/¾ inch up from the arm end.
Sew the top of the sleeves to the body.
Sew up the underarm and side seams.
Run a length of yarn around the sleeve just above the cuffs.
Pull each one to the same size and fasten off.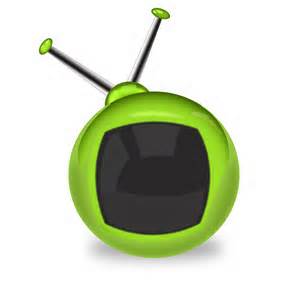 TROUSERS (KNIT TWO)
Using 3½mm kitting needles and pink dk yarn cast on 24 stitches.
Purl 1 row
Purl 1 row
Knit 36 rows of stocking stitch
Decrease 3 stitches at the beginning of the next 2 rows (18sts)
Knit 6 rows of stocking stitch
Decrease 1 stitch at the beginning of the next 2 rows of stocking stitch
Decrease 1 stitch each end of the next knit row
Knit 2 rows of 1 x 1 rib
Cast off
TO MAKE UP
Sew front and back of body then inside leg seams.
Crochet 50 chains into a length of pink dk yarn.
Thread a bead onto each end for decoration.
Thread the chain around the waistband.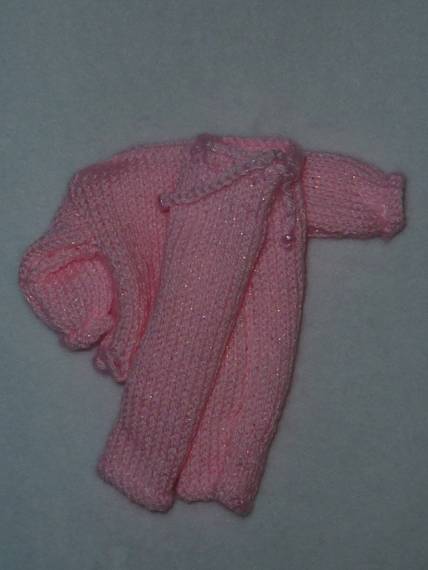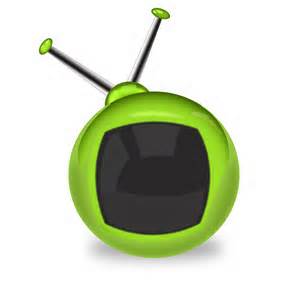 KNITTING BAG (KNIT ONE)
Using 3½mm kitting needles and white dk yarn cast on 12 stitches.
Knit 1 row
Purl 1 row
Purl 1 row
Knit 1 row
Repeat the last 4 rows 7 times
Cast off
TO MAKE UP
Sew up sides with over-sew stitch (don't turn out the other way).
Make two handles by crocheting 10 chains into 2 lengths of yarn.
Attach the handles to the bag.
Neaten ends.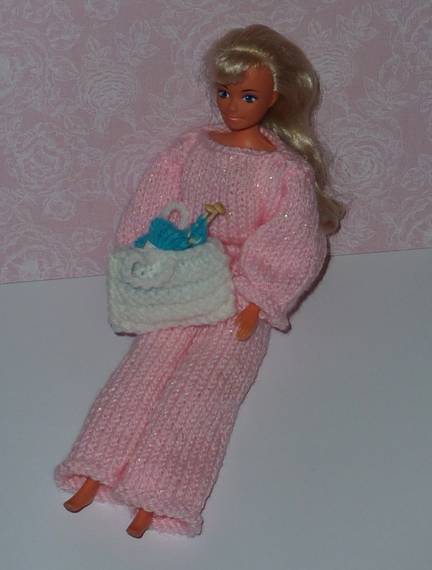 Please note that the material on this blog is for personal use and for use in classrooms only.
It is a copyright infringement and, therefore, illegal under international law to sell items made with these patterns.
Use of the toys and projects is at your own risk.
©Christina Sinclair Designs 2015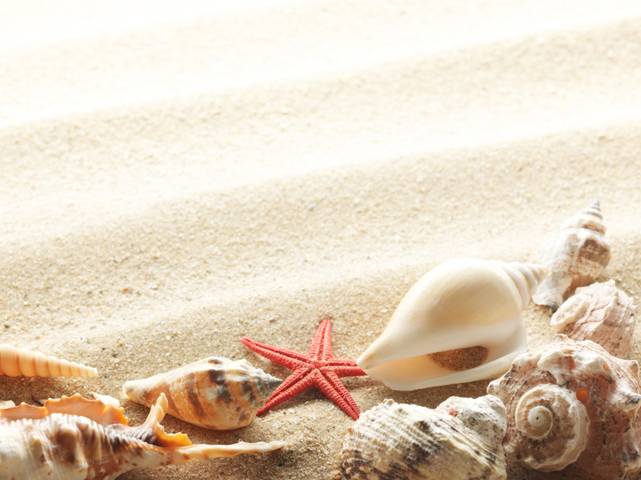 Quick Quiz Answers
brohilbeebtud – Bob the Builder
gomittthanksneen – Thomas the Tank Engine
prigpeepp – Pepper Pig
valoii – Olivia
romuteef – Tree Fu Tom
tontapp – Postman Pat
gepun – Pengu
taasyoreniinrohaal – Raa Raa the Noisy Lion
geebynieng – Engie Bengy
glaedotwacmlanri – Wallace and Gromit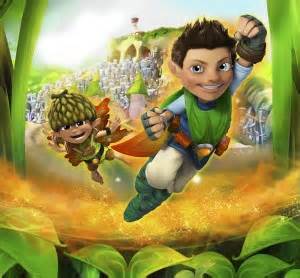 Tree Fu Tom