June 15th, 2018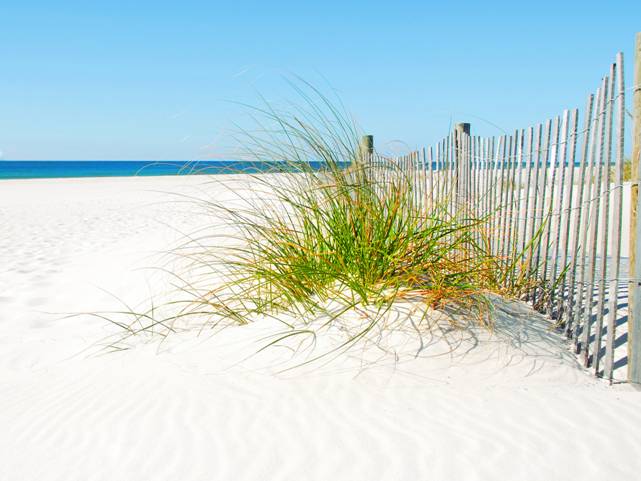 Salty Sam's Fun Blog for Children
Number 174
The Pen is Mightier than the Sword
Hello Everyone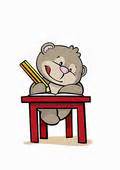 My blog post was nearly not written this week – l couldn't find a pen.
l like to jot down a few notes before l start typing.
There are so many things we use today that we take for granted but were actually clever inventions in their time – and then we find out how much we have got used to needing them when we can't find them!!!
The earliest pen must have been a stick, whose end had turned to charcoal in the fire, scraped against a cave wall. Once someone had decided that they could make marks with sticks they invented drawing, and one of the things cavemen liked to draw most were the animals that they hunted – these animals obviously featured greatly in their lives.
The earliest cave paintings known are over 40,000 years old. Drawings have been found in Western Europe and Indonesia. This means that ancient people on opposite sides of the world had the idea that they would like to create pictures.
lt was the Greeks who invented something that looked more like the pens we use today. lt was called a stylus and was made out of metal or bone and they would use a stylus to make marks on wax-covered tablets.
The tablets used in pairs, were hinged, so they folded up like a modern book.
The Chinese invented an ink made from soot and oil over four and a half thousand years ago; other cultures used plants and minerals to create ink. By 400 AD, an ink had been invented that was such a good formula that it remained in use for hundreds of years. lt was made from iron-salts, gum and something called a gall which is found on plants and created by a gall wasp. Galls are often found on oak trees.
The Magna Carta and the Domesday Book were both written in gall ink.
People also needed something to write on and something to dip into the ink and write with.
Early dwellers in Mediterranean regions used papyrus made from the papyrus plant and parchment made from animal skins to write on.
Wood-based paper was invented in China nearly 2,000 years ago and was brought to Spain by the Moors 600 years later. (The Moors were Muslim inhabitants of countries in the western Mediterranean.)
Paper mills were in production across Europe by the late 14th century. Up until then parchment was widely used.
The Romans created a pen made from a hollow reed or bamboo, the tip was sharpened into a nib and the stem was filled with ink – squeezing the stem forced the ink down to the tip.
Later, quills came into fashion and were used for over a thousand years through the Mediaeval and Tudor Eras. They were mostly goose feathers and were dipped in ink before being used to write on any surface; the feathers held ink because they were hollow.
Swan feathers were better quality, but more expensive and crow feathers could draw finer lines. Left wing feathers were more in demand – because of the way they curved; they were better for right-handed people.
The feathers were often cut down at the top so that they didn't tickle people's faces or get caught on their arm. The vellum (animal skin) they wrote on was kept at an angle on a writing table. The pen then rested on the vellum at an angle which meant that the ink didn't run straight down the pen and flood the nib. (You will see old-fashioned school desks had tops that were at an angle too.)
The nibs did, however, wear out quickly and had to be sharpened regularly with something called a penknife – a word we still use today, even though modern penknives look different.
Shakespeare used quills, gall ink and parchment to write.
After the invention of the printing press, wood-based paper became more widely used; the raw materials were more readily available and could be made more quickly.
The oldest know fountain pen was designed in 1702, but wasn't manufactured widely until the early 1800s. The ink cartridge that you may use at school was introduced around 1950.
But the invention of the ballpoint pen meant that the fountain pen began to fall out of fashion.
The biro was invented in 1938 by a man called Mr. Biro.
His name was Laszlo Biro and he was a Hungarian journalist who noticed that although the ink used to print newspapers dried quickly (which was useful) it was too thick to flow through a traditional nib. So he created a new type of pen tip that could deliver this kind of ink onto a paper surface. This thicker ink was less likely to smear.
The tiny ball in the biro picks up ink from the reservoir inside the shaft of the pen and rolls it down onto a writing surface. This was not a totally new invention. Systems like this had been used before, but this was the first time this type of pen was mass-produced.
Biro pens were much easier to use, less likely to leak and could be used in different environments – even underwater they say.
The felt tip pen was invented not long afterwards in Japan.
Actually – now l have found my biro l think l'll go and test it out under water and see if it is true…
But before l go… maybe l should also explain the quote in the title of the blog. lt means that ideas spread by the written word can have a much powerful effect on other people than warfare.
Bye bye everyone – don't forget to subscribe to my blog!
lf you like my blog, please support it by telling all your friends and followers about it.
Thank you!
And see you again next Fun Friday!
Love and kisses
Salty Sam

www.christina-sinclair.com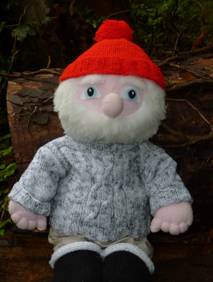 Bill and Bob's Joke of the Week


Bill: Why did the baby pen cry?
Bob: l don't know. Why did the baby pen cry?
Bill: Because his mother was away doing a long sentence.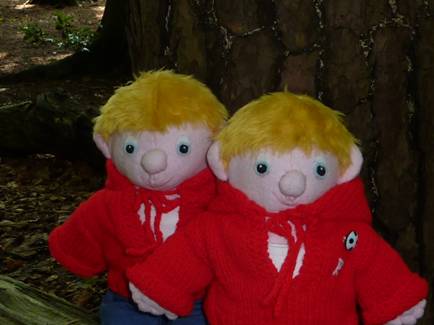 Salty Sam © Christina Sinclair 2015
Unauthorized use and/or duplication of material from this blog without express and written permission from this blog's author and owner is strictly prohibited.
Links may be used to www.christina-sinclair.com

Picture Gallery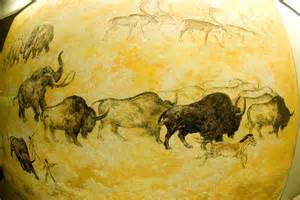 Early cave painting in France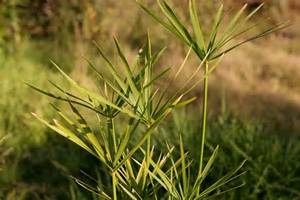 A papyrus plant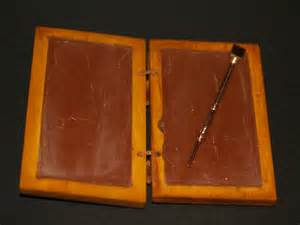 Ancient tablets and stylus
(It seems strange, but we are now using a stylus again when we sign mini computer screens!)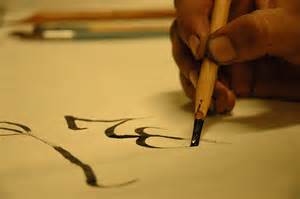 A reed pen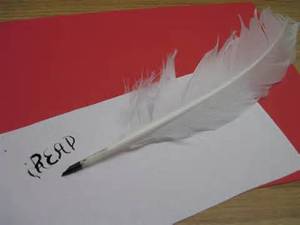 A quill pen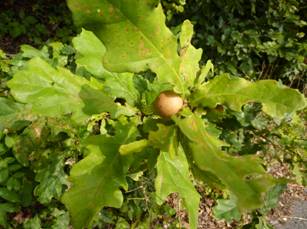 An oak gall develops over the summer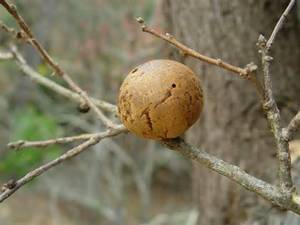 An oak gall, very visible in the winter, could be harvested at any time
(A gall is like a mini wasp nest)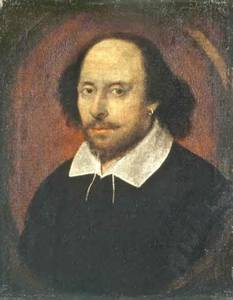 William Shakespeare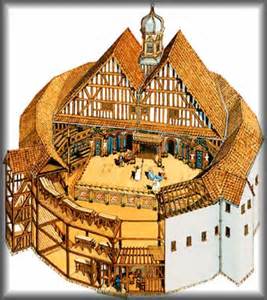 An Elizabethan theatre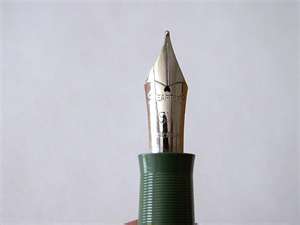 A fountain pen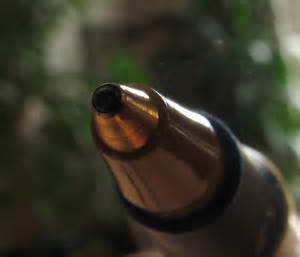 A ball point pen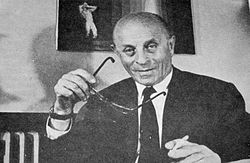 Laszlo Biro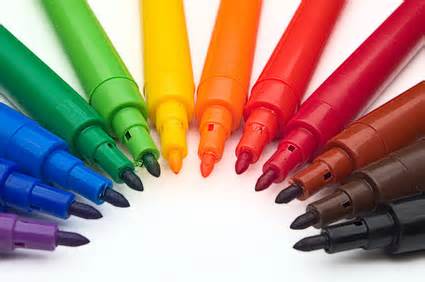 Felt tip pens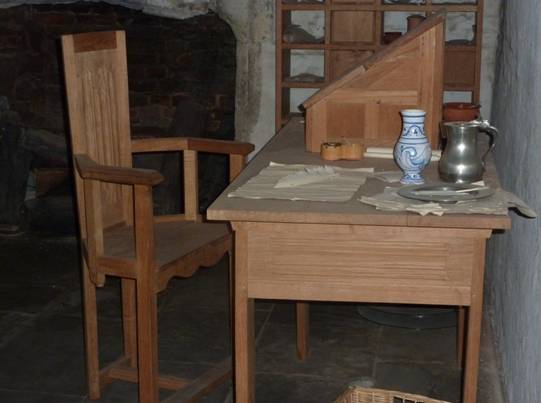 A Tudor desk with quill pens and ink pots on it
(Hampton Court Palace kitchens)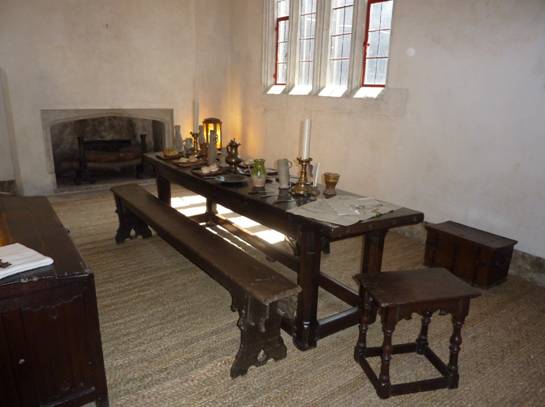 A Tudor office
(Hampton Court Palace)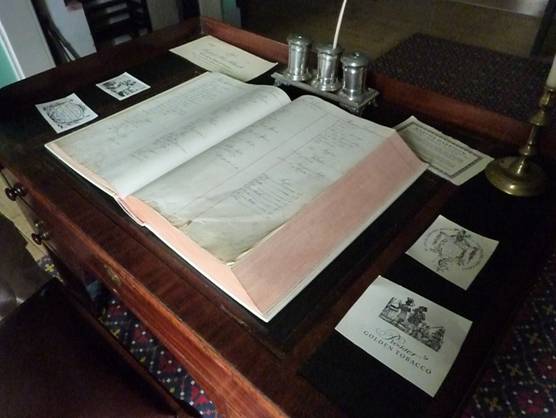 A Georgian office – all records were kept by hand in books called ledgers
(Kew Gardens)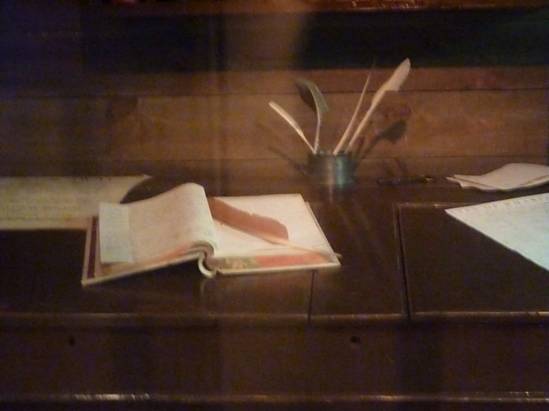 18th century quills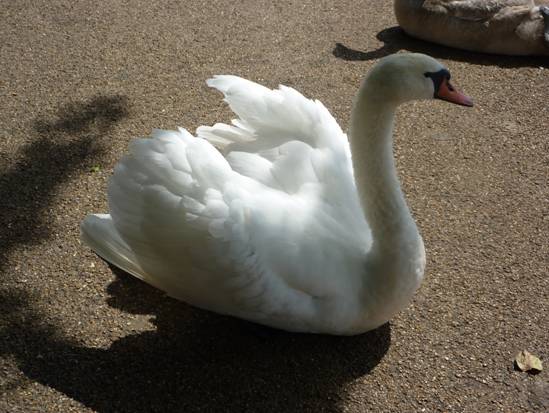 A swan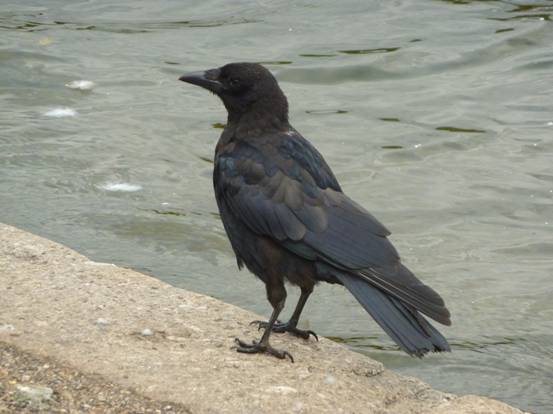 A crow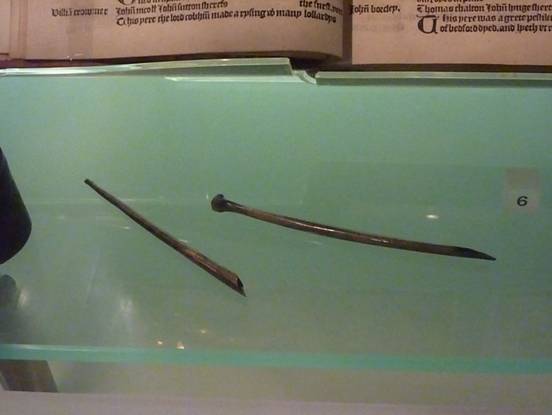 16th century styli used by scribes (people who wrote) and illuminators (people who drew illustrations)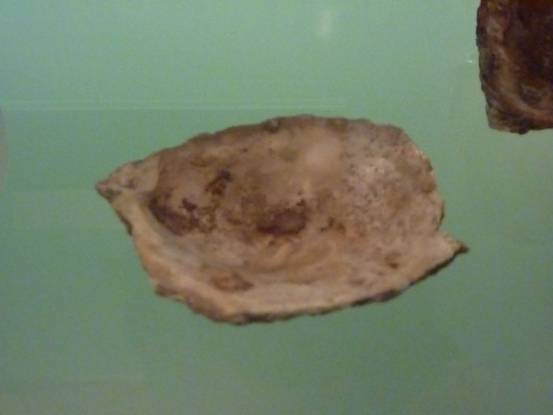 An oyster shell used to hold 16th century ink made from oak gall tannin, iron salts and gum Arabic
(which is a gum made from tree sap)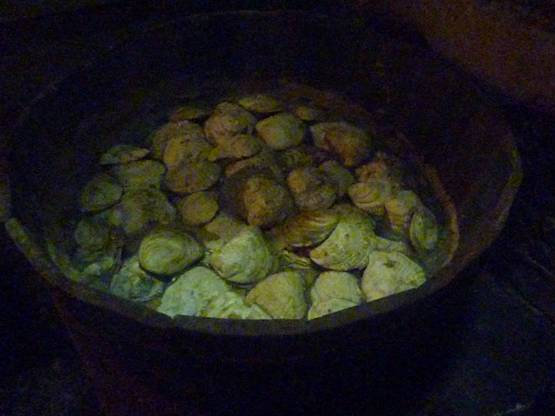 Oysters taken from the sea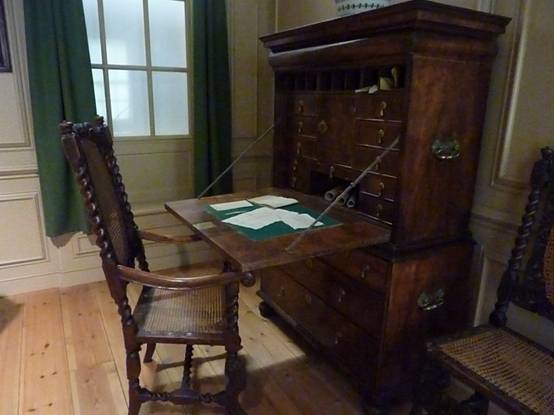 A late 17th century writing desk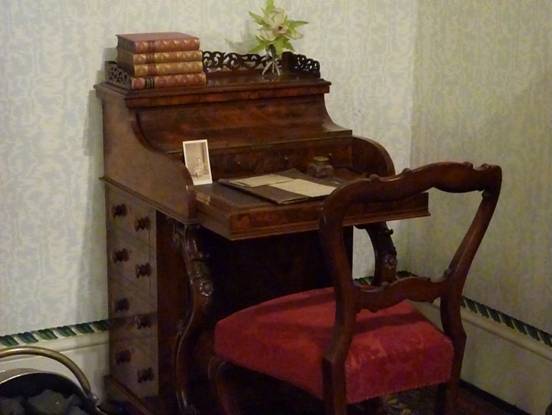 A 19th century writing desk
(Geffrye Museum)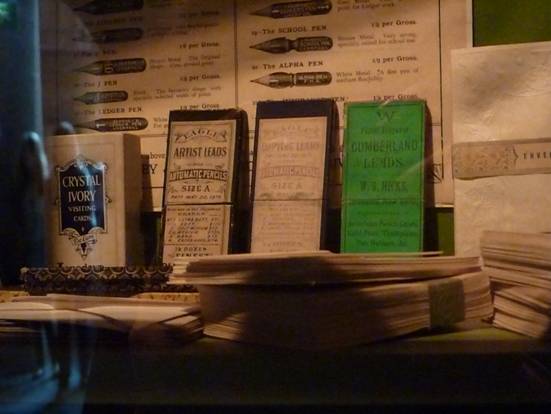 Victorian steel pens look very like our fountain pens of today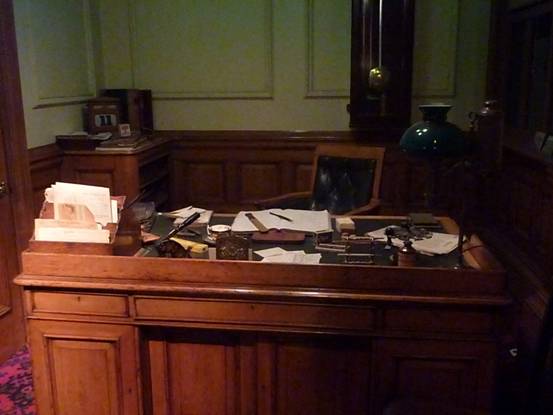 A Victorian office
(Museum of London)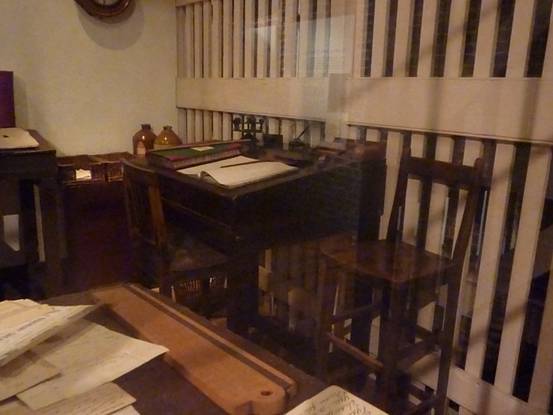 An office from 1925
(London Docklands Museum)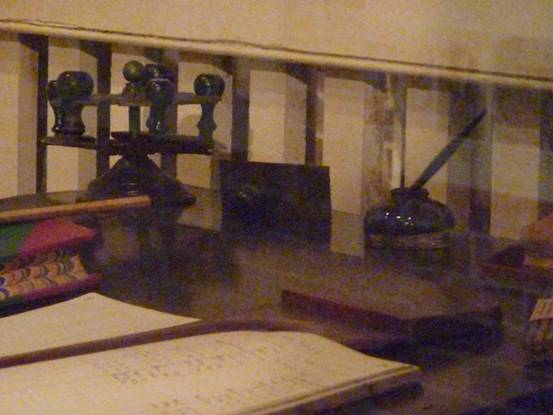 A pen and ink pot



  THE SALTY SAM NEWS DESK


Bill, Bob and Emily have made you another word quiz this week. This time it is a gap-fill word puzzle and all the answers are classic famous children's books.
See how many of them you can work out. Have you read any of the books?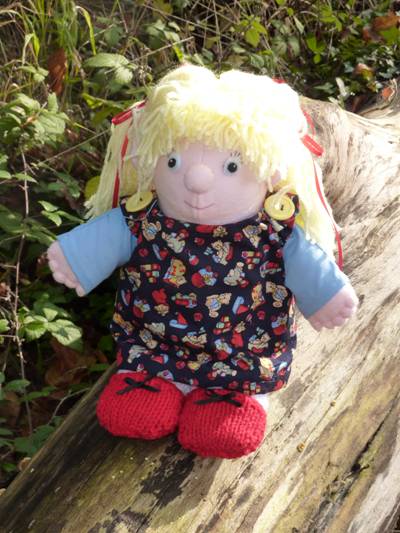 Emily playing in the garden
C_i_t_     C_i_t_   B_n_   B_n_

W_n_   i_    t_e   _i_l_w_

T_e    _o_b_t

T_e    _a_a_a_    T_e_

M_t_l_a

H_i_i

S_a_l_w_    a_d    _m_z_n_

T_e   _a_l_a_   C_i_d_e_

T_m'_    M_d_i_h_    G_r_e_

C_a_l_e    _n_    t_e   _h_c_l_t_   F_c_o_y

T_e   _i_n ,   _h_    W_t_h   _n_    t_e   _a_d_o_e

T_e    _a_e   _f   _e_e_   R_b_i_


*********************
TO ADVERTISE ON THIS BLOG
PLEASE CONTACT:
christina.sinclair.ads@aol.co.uk
*********************


Quick Quiz
Do you know the meanings of these phrases?
to bring someone to book
by the book
an open book
to read someone like a book
to throw the book at someone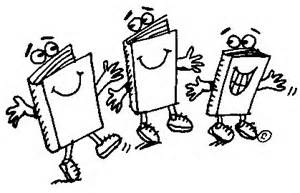 BLOW MY FOGHORN!!!

PLUS
Salty Sam fans can join in with their comments and share them with children all over the world. You will need to ask permission if you are not an adult.
Enter your e-mail address to subscribe to my blog and receive new Salty Sam Blog Posts for free by e-mail every week. Your address will be kept private and will not be shared with any third party.
Sign me up at the side bar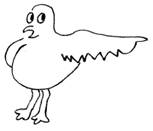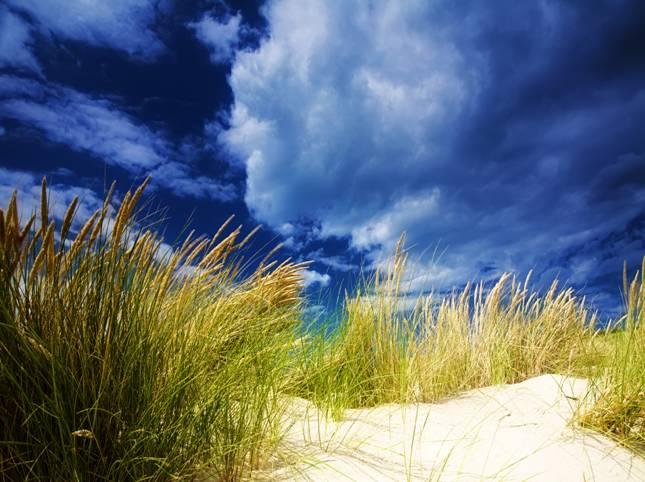 lt's the Weekend!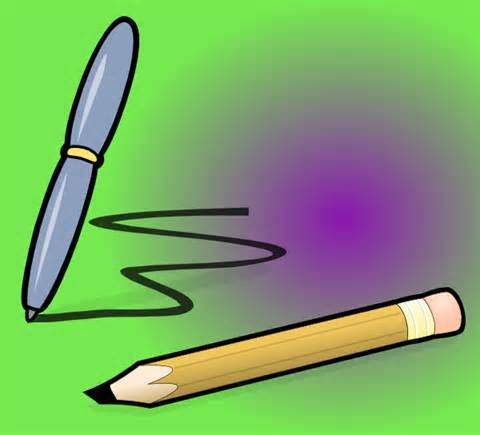 HOW TO MAKE FELT FACE PEN TOPS
This is an idea for how you can make felt face pen tops – they make good cracker presents.
These are ideas to make a witch and a clown but you can also make a knight, mediaeval princess, a Norman soldier, a dunce or anyone else you can think of that would wear a pointed hat.
Make a paper pattern first before you start cutting the felt.
Base 5cm
Total height 6½cm
Vertical sides 2½cm
Sloping sides 4cm
Top 3cm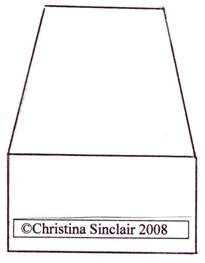 Cut a shape in pink felt
6½cm/2½ inches in height
by 5cm/2 inches along the base.
Cut a shape in black felt
above the line that runs across the shape.
Crochet 13 chains into a length of black yarn to make the brim of the hat.
THE WITCH
Sew the black hat to the pink face base.

Embroider on the face and hair.

Anchor the end of some black thread to the side corner at the top of the hat and work a running stitch along the top of the hat.

Pull this thread tight to create the point at the top of the hat and sew down the back seam of the hat on the outside.

Then sew the rim of the hat on, tucking the ends of the yarn into the inside of the hat.

Sew the back seam of the head with small pink stitches.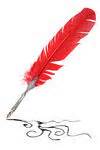 If you want to make the clown, use bright colours and make up in the same way as the witch.
Add a pompom or small buttons to the front of the hat before you sew up the back seam of the pen top.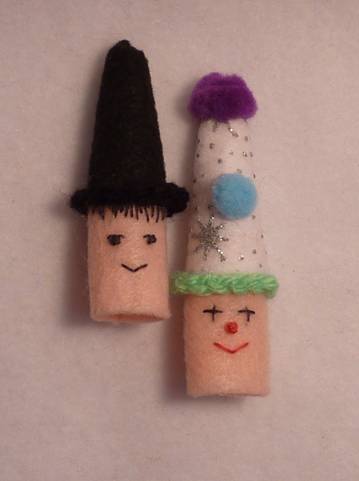 Please note that the material on this blog is for personal use and for use in classrooms only.
It is a copyright infringement and, therefore, illegal under international law to sell items made with these patterns.
Use of the toys and projects is at your own risk.
©Christina Sinclair Designs 2015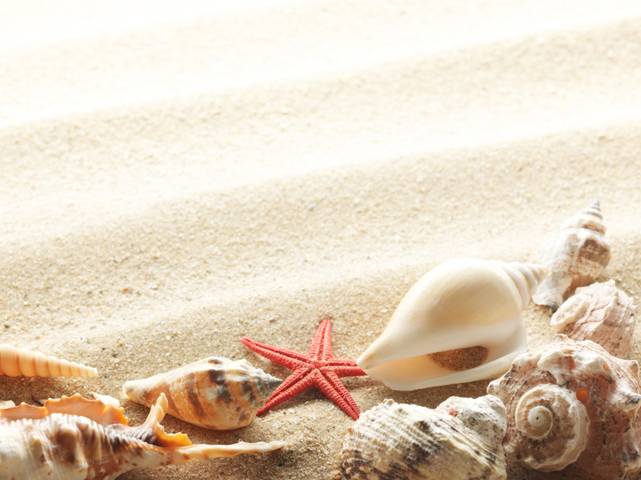 Answers to the News Desk Quiz
Chitty Chitty Bang Bang

Wind in the Willows

The Hobbit

The Faraway Tree

Matilda

Heidi

Swallows and Amazons

The Railway Children

Tom's Midnight Garden

Charlie and the Chocolate Factory

The Lion the Witch and the Wardrobe

The Tale of Peter Rabbit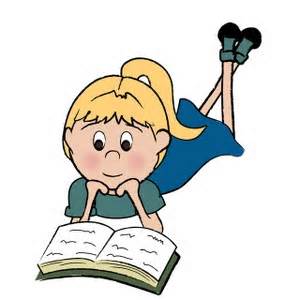 Quick Quiz Answers
to bring someone to book
by the book
an open book
to read someone like a book
to throw the book at someone
to make someone explain or suffer for their bad behavior
strictly according to the rules
something which can be easily understood
to completely understand someone's character
to punish someone severely for breaking the rules