January 11th, 2019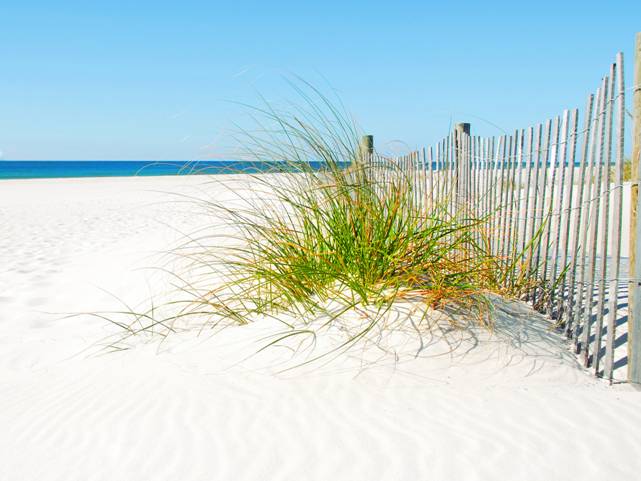 Salty Sam's Fun Blog for Children
Number 204
Leonardo Da Vinci
Hello Everyone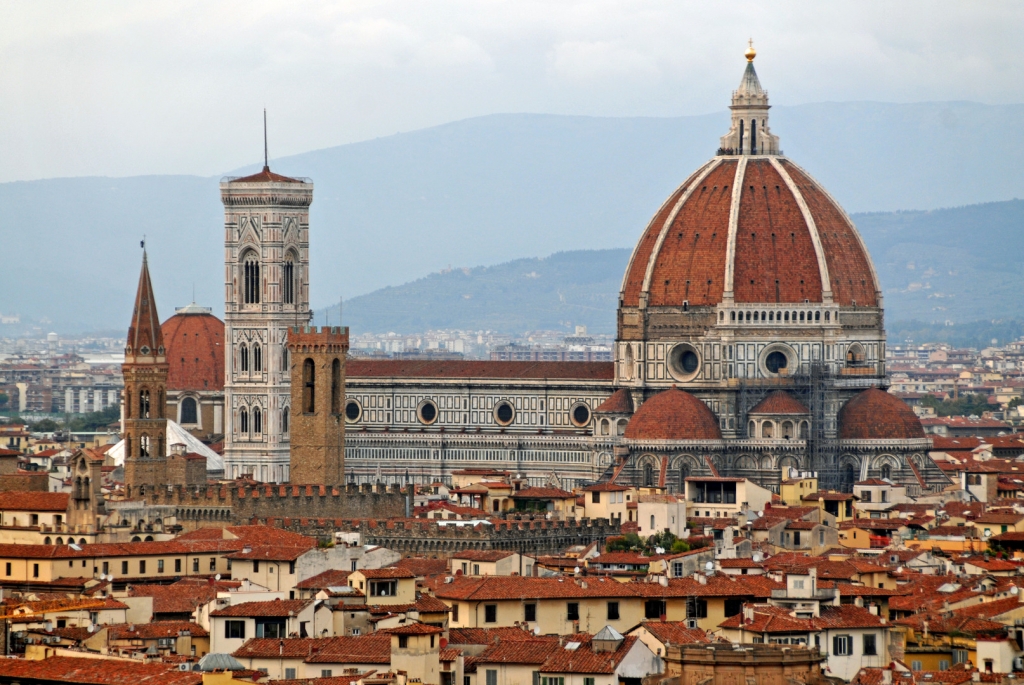 Have you ever heard of Leonardo Da Vinci?
Bill and Bob have been learning about him in school and they were so fascinated to know about his life, l thought that you might like to hear about it too.
Let me tell you about him…
Leonardo Da Vinci was a man that lived over five hundred years ago but he thought in a way that was far ahead of his time.
He was born 15th April 1452 in Vinci, just outside Florence in the north of ltaly.  Florence is pictured above.  People sometimes call him Da Vinci for short as though this was his surname; but this is wrong.  Da Vinci means 'of Vinci', that is to say the place where he came from.
His parents were not married.  He spent the first five years of his life in his mother's house in Anchiano and then moved to his father's house in Vinci (pronounced Vinchee) where he was educated at home.
At 14 years old, he became an apprentice (student of a trade) in an artist's workshop in Florence where he showed great promise.  He learnt about mechanics and working with metal and plaster as well as painting.
He went to work for the Duke of Milan in 1482 so that he could earn good money.  He stayed in Milan for seventeen years.
During this time, he did not just produce paintings and sculptures but designed weapons, buildings, canals and machinery as well.
He had a busy workshop full of assistants.  He spent a lot of time investigating things and thinking.  He would not have been able to spend time on this without the patronage (money spent on him) of the Duke.
lmportantly Leonardo worked in a time called the Renaissance.  This word means rebirth.  lt was a time when people had a huge interest in science and art.  This time marked the end of the mediaeval period of history.
Leonardo had a very scientific mind.  He investigated everything in a very methodical way.  He learnt about how things in nature worked; he understood about perspectives in landscapes.  This means how things look smaller when they are further away from you.
He learnt about geometry, physics, biology and mechanics.
He designed buildings like churches and fortresses.  He was a musician and spent time drawing very accurate maps.  Maps were a rare thing to see at the time.
He invented machines that looked like tanks, vessels that looked like submarines and flying machines that looked like helicopters.
He thought about parachutes and solar power and the invention of an adding machine. 
… He also invented wings for people and shoes for walking on water which didn't become a reality (well not yet

).
He was a true Renaissance man; he had huge curiosity and imagination.  He had a logical mind and was also one of the greatest artists of all time.  A lot of his paintings were scenes from the bible because it was a fashionable subject to paint at the time.
He was an artist and scientist and inventor.  But he often lacked the ability to see a project through.  He was interested in so many different things.  He flitted from one project to another as his mind latched onto a new thing to investigate – so a lot of his projects remained unfinished.  Only about fifteen of his paintings survive.
He did, however, maintain detailed notebooks of his observations and these can now sell for millions of pounds each.
Observation makes you a better artist and scientist.
lt was not possible at that time to make most of his designs become a reality.  Some of his smaller inventions were used as parts in manufacturing machinery, but he did not publish most of his findings and so his work was not used by other scientists.  They may have been meant for publication but this did not happen.
But then disaster struck and his work was interrupted.  Milan was invaded by the French and Leonardo fled with his assistant and a friend. 
He headed for Venice. 
There, he worked as a military architect and engineer devising ways of defending the city from attack from the sea. 
Over the next sixteen years he travelled around ltaly working for different employers.  He designed weapons for armies and a bridge for the city of Constantinople in Turkey.  The bridge was not constructed because it was thought to be impossible to build at the time, but a smaller bridge based in his design was successfully completed in Norway in 2001.
ln about 1503, Leonardo started work on what may be his most famous painting; the Mona Lisa.  lt is also called 'La Gioconda' which means the laughing one.  The other two paintings that he is most known for are The Virgin of the Rocks and The Last Supper.
From 1513 to 1516 he went to work for the Pope in Rome.  Then he went to work for the king of France, Francis l.  There he became 'Premier Painter and Engineer and Architect' and was given a huge house and plenty of money to keep him comfortable and fund his work.  His first project was to invent a mechanical, walking lion.
Leonardo was left-handed in a time when being so was frowned upon.  Many artists today are left handed.  Leonardo wrote backwards too, probably because it was easier for him. His writing can be read with the use of a mirror.
He dissected (cut up) bodies in his quest to have a better understanding of how nature works, but was a vegetarian and bought caged birds in the marketplace in order to release them.
Some of Leonardo's drawings of inventions were brought to life for a television programme on Channel 4.  They were tested out; you may be interested to know that some worked and some didn't.
Even so, Leonardo's genius is unquestionable.  Five centuries on, we still regard this 'man ahead of his time' with awe.
Who is your hero from history?  What do you want to be when you grow up?
Bye bye everyone – don't forget to subscribe to my blog!
lf you like my blog, please support it by telling all your friends and followers about it.
Thank you!
And see you again next Fun Friday!
Love and kisses
Salty Sam

www.christina-sinclair.com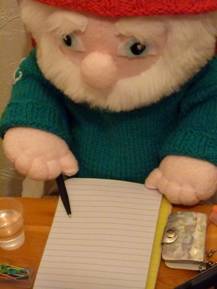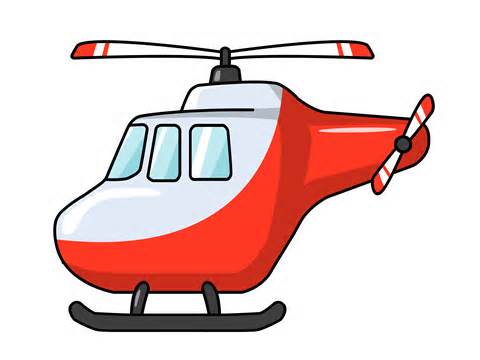 Bill and Bob's Joke of the Week


Bob:  Do you know how to spot an idiot on an oil rig?
Bill:  No.  How do you spot an idiot on an oil rig?
Bob:  He's the one throwing bread to the helicopters!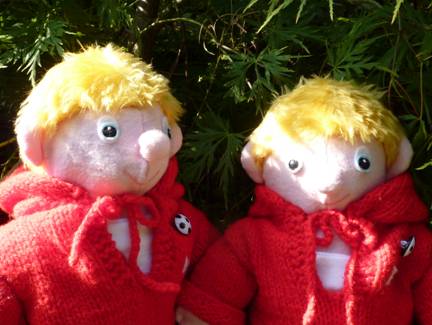 Salty Sam © Christina Sinclair 2015
Unauthorized use and/or duplication of material from this blog without express and written permission from this blog's author and owner is strictly prohibited.
Links may be used to www.christina-sinclair.com

Picture Gallery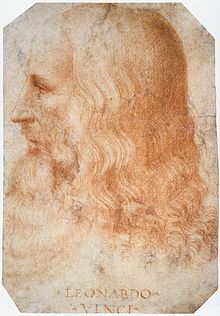 A portrait of Leonardo

Leonardo's backwards writing

Leonardo's signature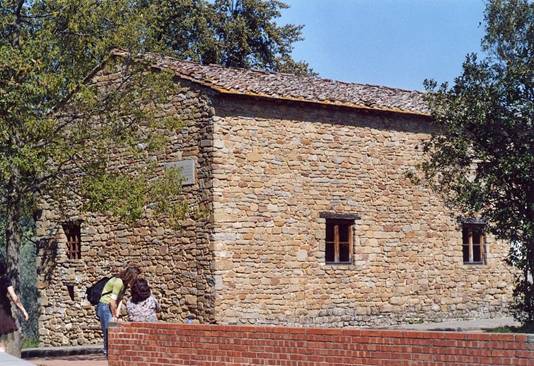 Leonardo's childhood home in Anchiano still exists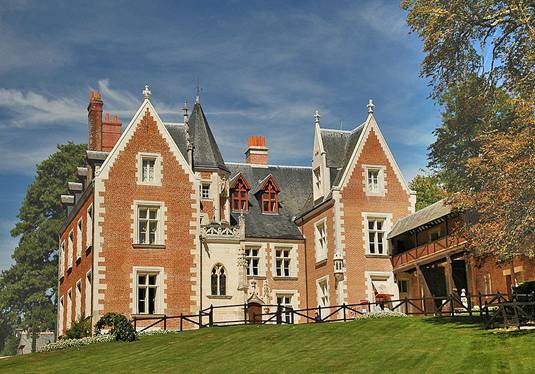 The house in France where he died (Clos Lucé)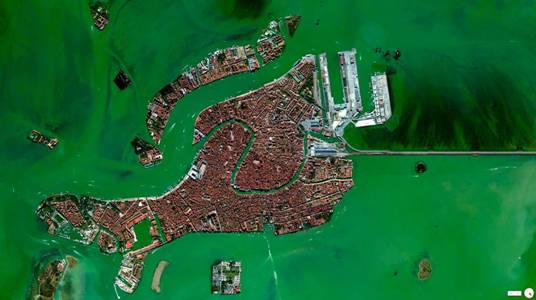 A photograph of Venice from the air – it is surrounded by water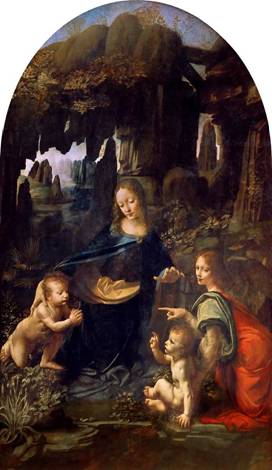 The Virgin of the Rocks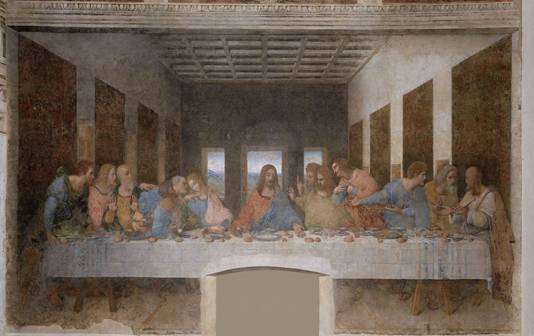 The Last Supper 1498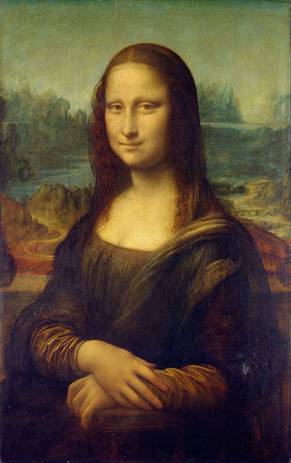 The Mona Lisa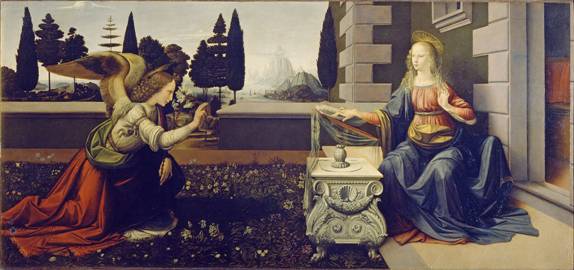 This early Leonardo painting shows how he understood about perspective –
that is to say that objects in the background are smaller than those in the foreground
(Annunciation 1475-1480)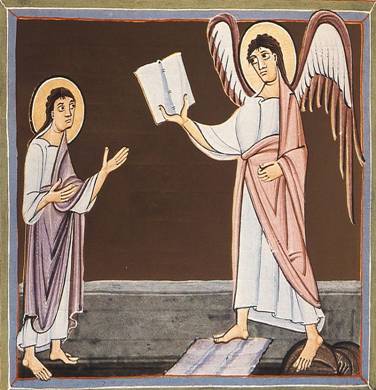 Compare it to a mediaeval painting
(look at the man on the left's right foot –
you can see the top of the foot and the side of the heel at the same time)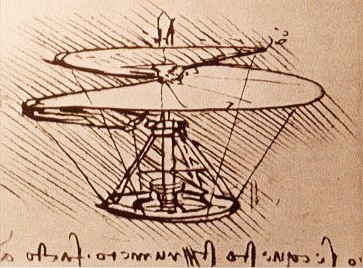 A sketch of one of Leonardo's flying machines
Leonardo liked to buy caged birds in the market place and set them free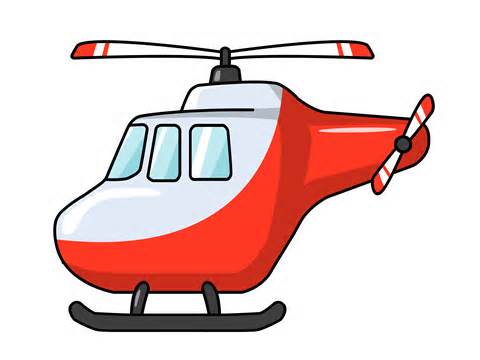 THE SALTY SAM NEWS DESK


Bill and Bob have been making up more silly inventions this week. 
They were in a silly mood at the time I think!
They were playing in the garden.  They say they do their best thinking in the garden.
This is their list:
Waterproof teabags
Rubber nails
A chocolate saucepan
Black windows
A silent alarm clock
An upside down hammock
An inflatable dart board
Suntan lotion for snowmen
A see-through tent
Conservatories for flats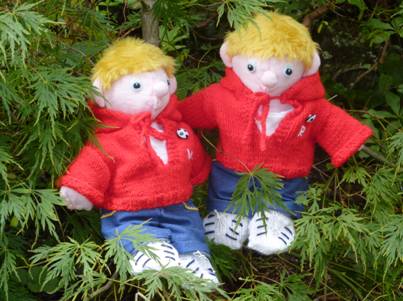 They also thought of some useful inventions:-
A left-handed cheque book
A solar powered mobile phone
Sunglasses for cats and dogs
A shark-proof swimming costume
Can you think of any more?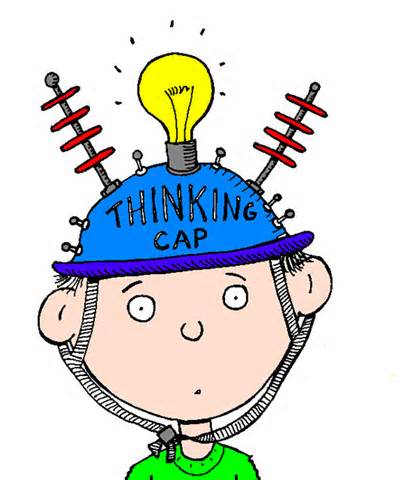 *********************
TO ADVERTISE ON THIS BLOG
PLEASE CONTACT:
christina.sinclair.ads@aol.co.uk
*********************


Crafty Tip
These butterflies can be used to decorate notebooks or presents or greetings cards; don't stick them on furniture, walls windows or mirrors without permission.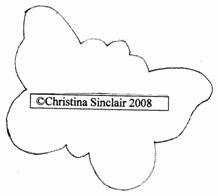 First drawn a butterfly shape onto some card
Colour the butterfly in.
Draw some markings on the wings using pens.
Cut the butterfly out.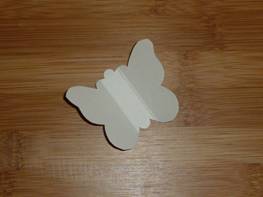 Fold the wings up each side of the body.
Stick only the body to a surface leaving the wings free.
They look very effective if you make a whole group of them (a flutter of butterflies).
You can make them in different shapes and colours.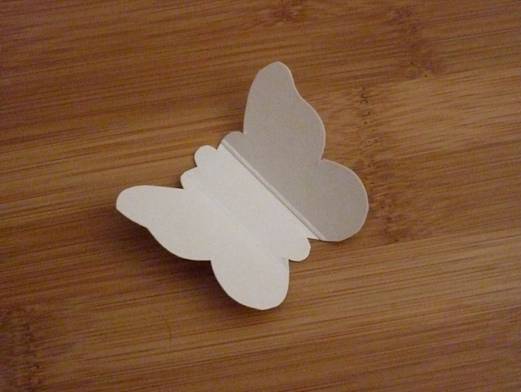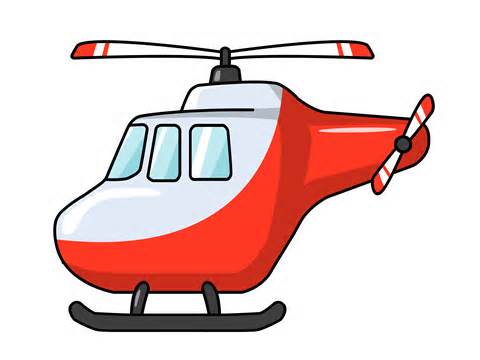 BLOW MY FOGHORN!!! 

PLUS
Salty Sam fans can join in with their comments and share them with children all over the world. You will need to ask permission if you are not an adult.
Enter your e-mail address to subscribe to my blog and receive new Salty Sam Blog Posts for free by e-mail every week. Your address will be kept private and will not be shared with any third party.
Sign me up at the side bar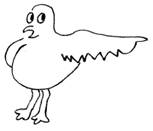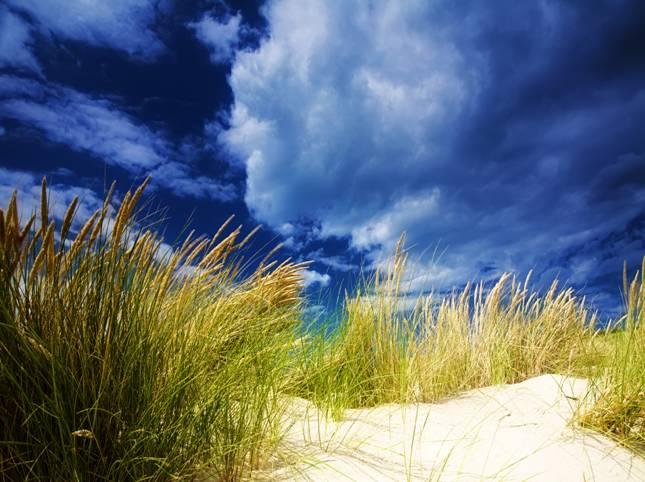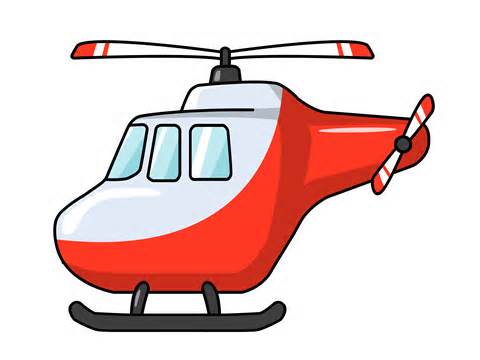 lt's the Weekend!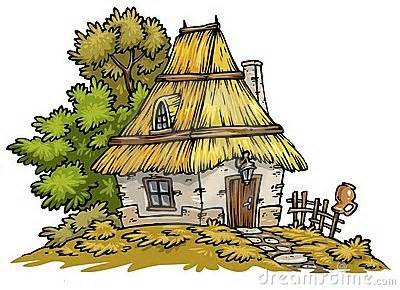 HOW TO MAKE A PlCTURE EMBROlDERY
Simply draw a picture onto a piece of fabric.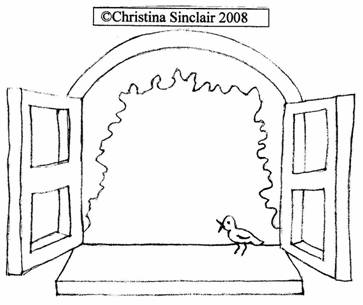 Detail the windows in back stitch using 1 strand of grey embroidery thread.
The foliage and flowers are created with French knots (wrap 2 strands of embroidery thread around the needle two times).
The foliage is 2 shades of green and the flowers are a multi-coloured rainbow thread.
The bird on the window ledge is back stitch and straight stitch with French knot feet and eye (1 strand of thread around the needle once).
The flying bird is a French knot (1 strand around the needle twice) and 2 straight stitches.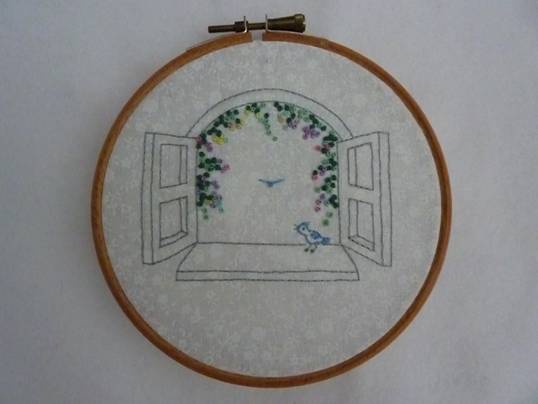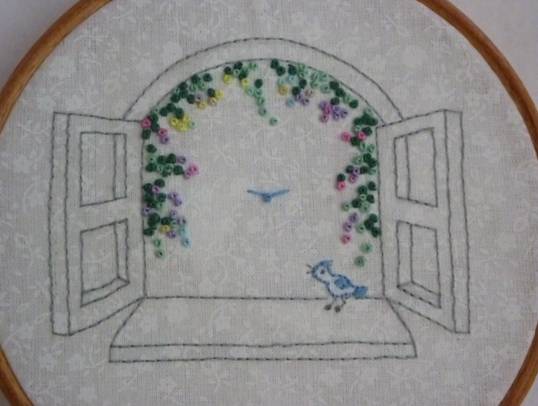 Please note that the material on this blog is for personal use and use in classrooms only.
It is a copyright infringement and, therefore, illegal under international law to sell items made with these patterns.
Use of the toys and projects is at your own risk.
©Christina Sinclair Designs 2015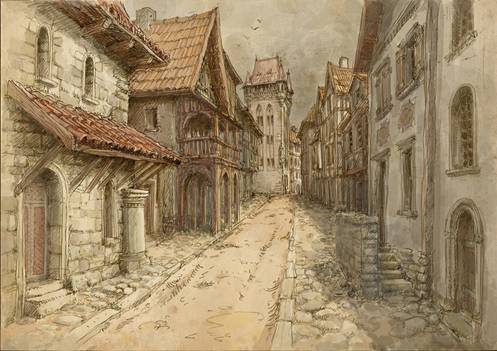 Mediaeval-looking houses
Hetman80deviantart.com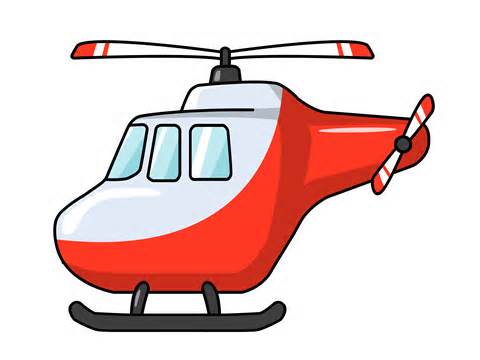 For an Embroidery Stitches Chart
Check out Blog Post 3