February 15th, 2019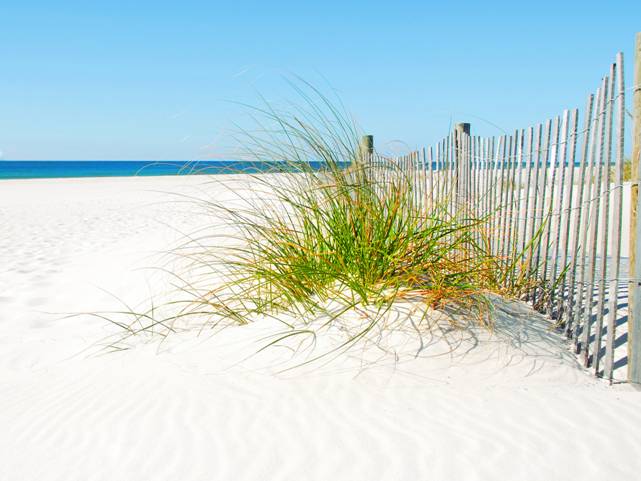 Salty Sam's Fun Blog for Children
Number 209
Acers
Hello Everyone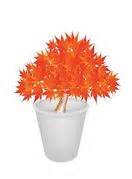 l expect when autumn comes you like to play with maple tree seeds.
Bill and Bob love them.  You might, like them, call these seeds, 'helicopter seeds'.
Have you also noticed that the colour of the leaves of the maple tree is really beautiful in autumn?
Did you know that another name for a maple tree is 'Acer'?
There are lots and lots of different types of Acers and they all have the most beautiful autumn colour.
The leaves can be lots of different shapes and they are all really pretty.  Some of them have very colourful leaves in the spring and summer too.
Some of the Acers are so tiny, that you can grow them in the smallest of gardens.
lf you chose to grow a bonsai Acer, you could have one on a balcony too.
Just recently, Emily's mum and dad decided that because they had just about finished redecorating Periwinkle Cottage, it was time to turn their attentions to the garden.
They had already put a bird table outside the dining room window and now they had decided that they wanted to have lots of pretty plants in the garden as well.
They told Emily that there was room for a little tree by the side wall and it was up to her to choose which kind of tree they should plant.
They gave her the task of doing some research.  Her dad said that if you want to make a decision about anything, the first thing to do was find out some information about it.  Then you would be able to make an 'informed choice' because of the information you had gathered.
So Emily and her dad had a look online to find out about small trees that were suitable for the garden and Emily thought that maple leaves were so pretty that she would like to have an Acer.
Then she found out what Acers needed so she could know if one would be happy in her garden or not. 
Then she found out about how to look after an Acer.
After that, the whole family was ready to go off to the Rocky Bay Nursery to buy their new tree.
They chose one that was exactly the same height as Emily and her mum said they would see which one would grow more quickly!
They could see what the leaves looked like from the picture on the label that was tied to it.
There were no leaves on the tree at that moment because the tree was in dormancy – which means that it was asleep for the winter.
This is a good time of year to plant trees if the soil is warm enough.  lf the ground is frozen, a new tree will not get off to a good start.
The tree was growing in a pot which meant that there wasn't a terrible rush to get the tree in the soil.  So Emily's mum said that she could have a tree planting party with all her friends and they could take photographs of the day.
She would bake some potatoes for them to eat afterwards which should really warm them up after working in the garden.  She would get a selection of toppings in some bowls and everyone could top their baked potatoes with a topping of their choice – and have a 'spud you like' party.
Of course Emily chose Bill, Bob and Henry to be her tree planting mates and called a meeting of the Awesome Foursome Gang!
lf you would like to grow an Acer, they are not too difficult to look after.  l expect you would like to know what Emily's research told her so here It is…
The Acers with purple-maroon colours need a sunny position and the lighter colours prefer more dappled sunlight.
There are so many colours to choose from!
They can be grown in a pot but must be potted on if the tree gets too pot-bound.  That means the roots become too squashed against the sides of the pot.
They need watering on a regular basis and if the tips of the leaves start going brown it means that you have not been giving them enough water.
Originally, these beautiful trees came from the mountain slopes of Japan where drainage is good but there is also plenty of moisture around.  So these are the conditions you need to replicate for your own tree.
Don't plant them in terracotta pots because these dry out too quickly.
And don't use ericaceous compost.  They won't like it.  Any other compost will do.  lf you don't know the word ericaceous, it doesn't really matter – you just have to read the label on the bag of compost that you use.
You trees won't like being blasted by drying winds either, so a sheltered position is best for them. 
They will also quite like leaf mould around their roots.
Emily thought her new tree would be very happy growing at the side of her garden.
Have a look in the picture gallery this week to see some of the different types of Acers you can grow.
l think you will find them very pretty.
Bye bye everyone – don't forget to subscribe to my blog!
lf you like my blog, please support it by telling all your friends and followers about it.
Thank you!
And see you again next Fun Friday!
Love and kisses
Salty Sam

www.christina-sinclair.com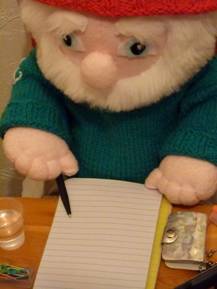 Bill and Bob's Joke of the Week


Bill: What is a fortune teller's favourite tree?
Bob: l don't know.  What is a fortune teller's favourite tree?
Bill: A palm!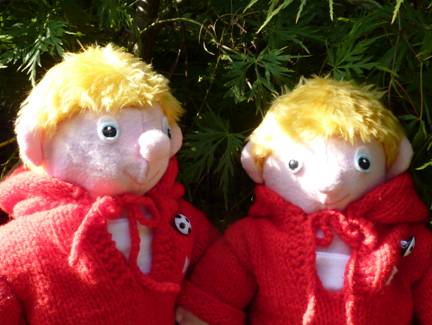 Salty Sam © Christina Sinclair 2015
Unauthorized use and/or duplication of material from this blog without express and written permission from this blog's author and owner is strictly prohibited.
Links may be used to www.christina-sinclair.com

Picture Gallery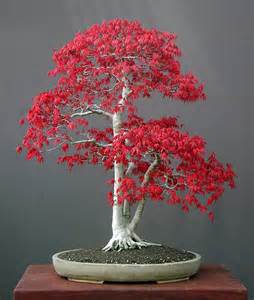 A bonsai Acer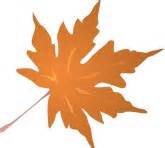 The distinctive shape of an Acer leaf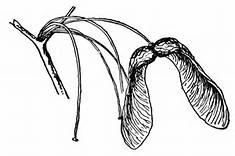 Maple seeds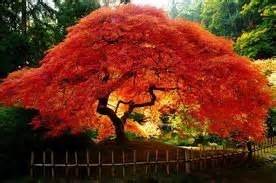 The glorious shape and colour of an Acer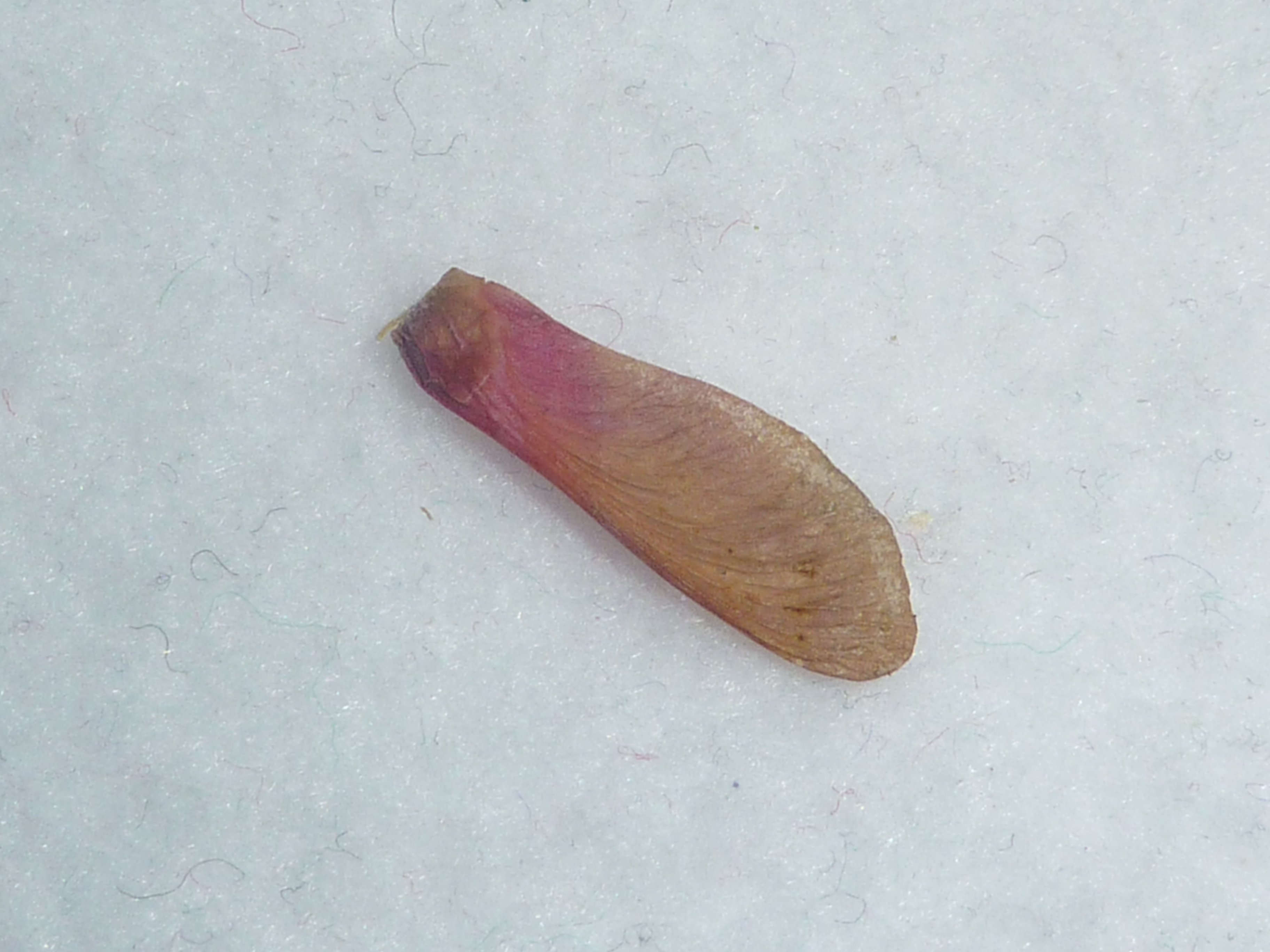 When acers have very red leaves,
even the seeds can be quite red too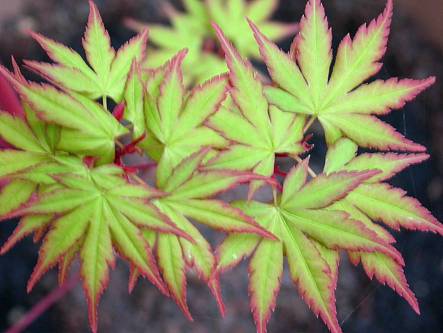 Acer leaves can be many colours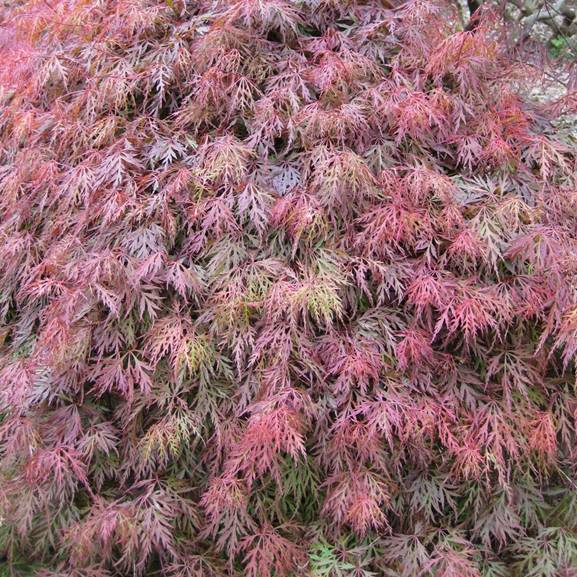 Acer trees can be suitable for very small gardens
Ornamentaltrees.co.uk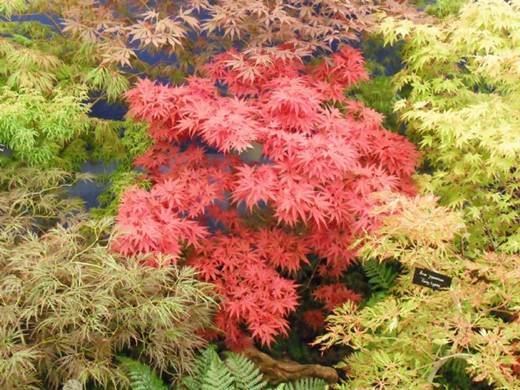 Acer trees are beautiful
Hippopotteringmaples.co.uk



  THE SALTY SAM NEWS DESK


This week Auntie Alice decided to do something that she had never done before. 
She decided to plant some mistletoe.
She has all sorts of plants in her garden and just about all of them grow in the ground.
But mistletoe is what is called a parasite – it grows on a branch of a tree and takes its water from its 'host' and its food from sunlight.
Mistletoe seems to like growing on acacia trees but Auntie Alice doesn't have one of those in her garden so she decided to try and grow some on an apple tree instead.
The children wanted to help her and what they did was very easy to do.
The seeds are inside the white mistletoe berries and she saved them from some she had bought for Christmas.  She had been careful to keep them in the light otherwise they wouldn't be fresh enough to use.
She soaked them overnight before taking them outside.
The seeds needed to be removed from the cases with only a little 'glue' left on them.
The berries just needed to be pushed onto the bark so that the sticky substance inside the berry could act as glue to hold the seed in place.
Most of the berries won't grow, Auntie Alice told the children, so they put quite a few berries around to try and ensure some success.
February and March are the months to set the seeds up and it will take a few years to really get established.
They put most of the seeds on some apple trees but also put some on some branches of the Hawthorn hedge at the bottom of the garden, a maple and a willow just to see which would work the best.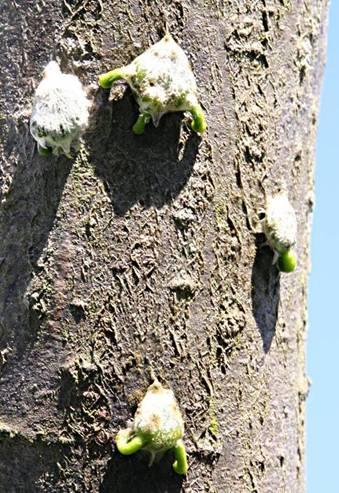 Auntie Alice said that the mistletoe would affect the ability of an apple branch to bear fruit but she had so many trees in her orchard she thought it would be okay.
Everyone avoided putting seeds near the centre of the trees so that they wouldn't affect the hosts too much.  They avoided really old branches too.
They tied little lengths of coloured yarn where they had left seeds and each person had a different colour so they could see who had had the best success.
Each mistletoe plant is either male or female so you must have several plants in order to get berries.
In a month or two, the children should be able to see if any seeds have germinated.
In about four years time they may even have their first crop.
You have to be very patient to be a good gardener!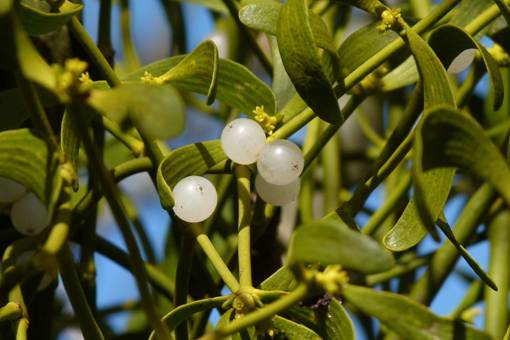 *********************
TO ADVERTISE ON THIS BLOG
PLEASE CONTACT:
christina.sinclair.ads@aol.co.uk
*********************


Quick Quiz
What do the following idioms mean?
To fall into one's lap
To fall on deaf ears
To fall into the wrong hands
To fall into place
To fall head over heels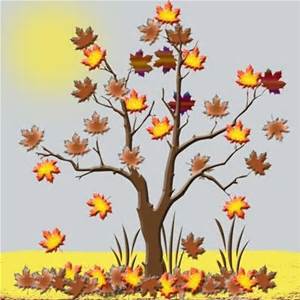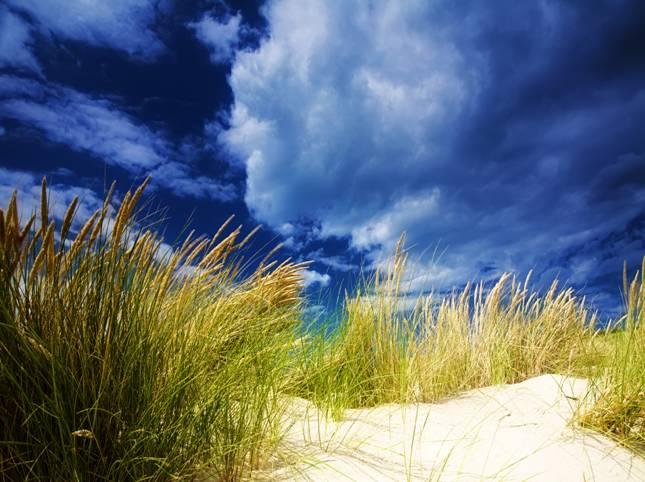 lt's the Weekend!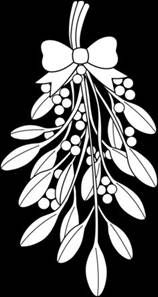 HOW TO MAKE FELT MlSTLETOE
Take a piece of scrap paper about 16cm by 8cm and draw five leaves and a stalk onto it.
This type of picture is called stylized – that means it is not an exact replica of the thing you are drawing.
Cut 3 of these shapes out in felt and sew some tiny white pom poms onto the front of the leaves.
With real mistletoe, traditionally, you are supposed to pick a berry off it each time you kiss someone under it.
However, you will not want your berries to fall off, so sew them on tightly.
Crochet 60 chains into a length of red yarn to tie the top of the bunch together and 50 chains into another length to make a loop that will tie into the back of the bow.
Now if you can't get hold of any real mistletoe you can have this ever-lasting bunch to tie up instead.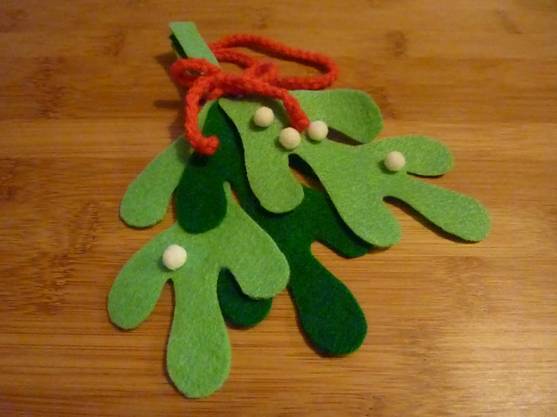 And here is a picture that you can print out and colour in as well.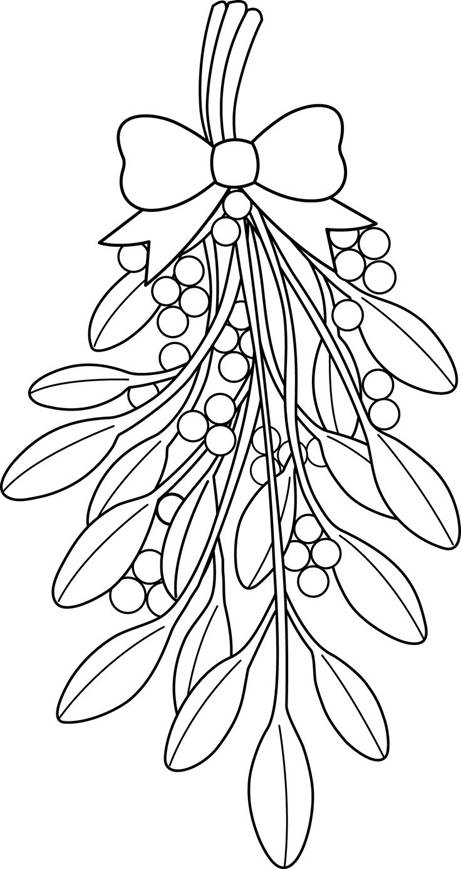 Please note that the material on this blog is for personal use and for use in classrooms only.
It is a copyright infringement and, therefore, illegal under international law to sell items made with these patterns.
Use of the toys and projects is at your own risk.
©Christina Sinclair Designs 2015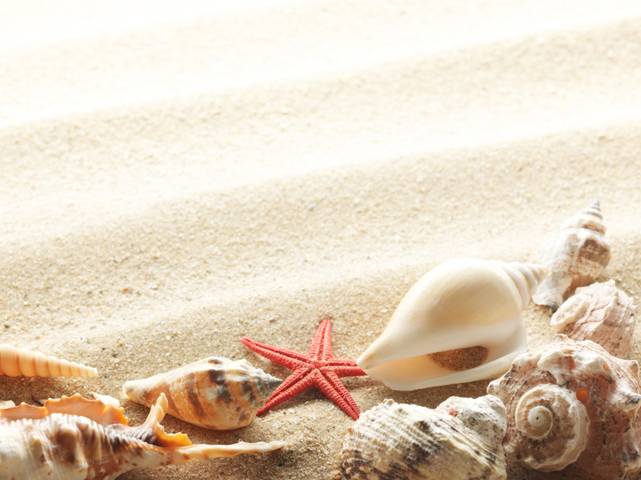 Quick Quiz Answers
To fall into one's lap – to have something come to you without any effort at all
To fall on deaf ears – when people won't listen to you or they are not convinced about what you are telling them
To fall into the wrong hands – somebody gets something when you didn't want them to have it
To fall into place – things go right for you
To fall head over heels – to fall in love