May 31st, 2019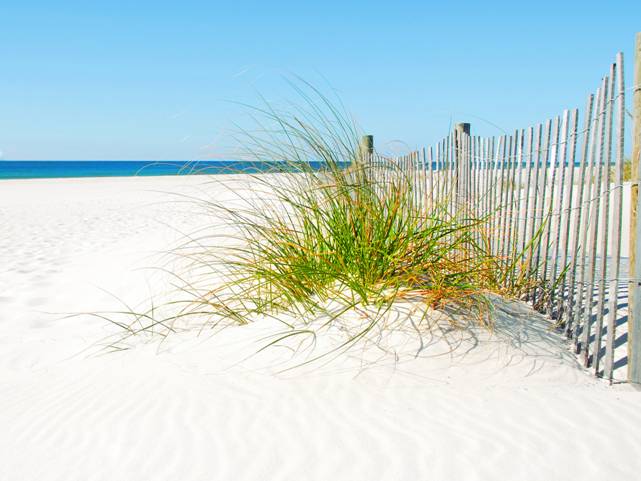 Salty Sam's Fun Blog for Children
Number 224
The History of Shoes
Hello Everyone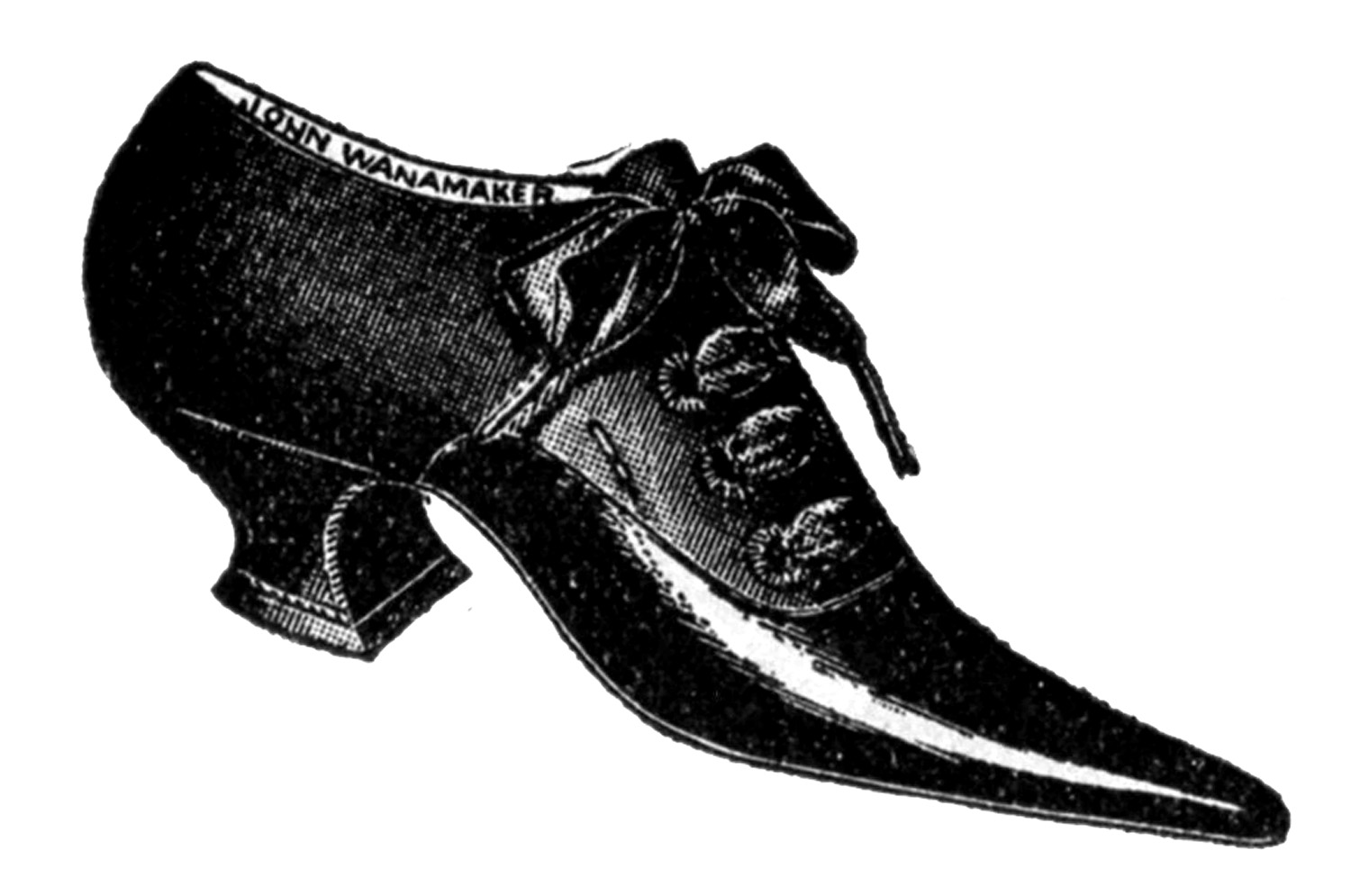 lf you are like Emily, you love buying shoes.
She says that when she grows up she wants piles of them in her wardrobe. Her mother says she certainly has enough for now.
Of course, not everybody in the world can afford to buy shoes.  Some people don't have even one pair.  As they walk around, the skin on the soles of their feet becomes quite hard – as a kind of self-protection.
There have been shoes around for as long as people have worn clothes.  lf they wanted to keep their bodies warm, they would have wanted to protect their feet as well.  Shoes can keep feet warm but also protect them from sharp stones and baking-hot ground.
The earliest shoes would have been pieces of fur wrapped around the feet or pieces or strips of bark or tough leaves placed under the feet and tied on with vines.
Later in human history, the shape of shoes in different cultures was dictated by fashion as much as any other article of clothing.
Traditionally, shoes were made from leather or cloth and maybe even wood.  Nowadays, they can also be made of plastic and rubber.
Sandals were the most common footwear in the ancient civilizations of Egypt and Rome.  The sandals had a sole with leather straps attached, but when in Britain and other colder places, the Romans wore shoes with a closed toe.  The shoes were constructed using nails.
lt is known that sandals date from many, many thousands of years ago but because they were made from materials that perish, it is difficult to know exactly when they were first made.
ln colder climates, pieces of leather could be simply wrapped around the foot but in warmer countries palms or grasses were woven into shape and attached to the foot with loops.
Leather shoes were still made in Britain after the Romans left.
ln the Mediaeval Era, shoes could be quite elaborate.  The length of shoe indicated your status, so of course the king and his courtiers had the longest toes.  The shoes could be tightened around the foot with a drawstring.  (You might think of jesters when you think of these shoes.) 
This pointed toe disappeared at the end of the Middle Ages and was replaced with shoes that had round or square toes.  Mediaeval women wore ankle shoes laced at the side.
ln the 14th century, some shoes were created in Turkey that were 7-8 inches high.  They became popular in Venice and all over Europe and were worn to show high social standing.
ln the reign of Henry Vlll, shoes could be over six inches wide and were known as foot bags.
At the end of the 16th century, heels on shoes began to appear and in the reign of Mary l and Elizabeth l heels became popular.  Eventually they could be as high as 3 inches.  The heels made people look taller than they really were and were also worn by men.  The people of wealth and authority who wore them were referred to as 'well-heeled'.
Have you ever put a pair of shoes on the table and you mum shouted to you to take them off because it was unlucky?
This superstition may come from the time people were hanged as a punishment for breaking the law.  lf a person had no shoes to wear as they went to 'their maker', the village might club together to buy them a new pair.
The shoes on the table represent the person going to the hangman's noose – as they stood on something that would be pulled away from under them.
lt seems that a person was not completely dressed without a pair of shoes on.
Since the 17th century, most leather shoes have had a sewn-on sole.
ln the reign of Charles l, knee boots were popular.  The Cavaliers liked wearing these boots.
Later on in this century, men started to wear square-toed shoes, women wore pointed shoes and using buckles to fasten them came in 1660.  At first, they were popular with men; then women started using them to fasten their shoes instead of ribbon straps.
But leather remained the material to make shoes, no matter what the fashionable shape of the day was.
ln the 18th century, shoe making turned from being a cottage industry into a larger commercial one.  By the end of the 19th century shoe making was almost completely mechanized in large factories.
The first attempts at using machines to make boots were by a man called Marc Brunel who developed machinery to mass produce boots for the British Army during the Napoleonic Wars. ln 1812, he could produce machinery that automatically fixed uppers to soles with metallic nails and with the support of the Duke of York, durable boots were mass-produced for the army.
When the war ended in 1815, the need for so many boots disappeared and the business collapsed. 
But by the middle of the century, sewing machines were used to make shoes in factories in Britain and America and by the 1890s most of the shoe making process from beginning to end was automated.  ln modern times, shoes can simply be glued together.
At the beginning of the 19th century women's shoes could be made from satin and silks and were tied on with ribbons.  These dainty shoes were of course for the rich who did not need to labour in the fields or factories.  Otherwise, wearing boots was fashionable for men and women.  They could have elastic sides or be fastened on with many buttons.
The 20th century saw many styles, and fashion could change quite quickly.  Shoes with bars across them were fashionable with women in the 1920s, two-coloured shoes in the 1930s, winkle pickers with a very pointed toe and thin high heels in the 1950s and tall platform shoes in 1970s.
Nowadays, there are so many different types of shoes worn for different purposes.
Some sports shoes used to play golf or football have spikes at the bottom.  There are special shoes for ballet that have toes stiffened with glue so that dancers can walk on their toes.  These are called Pointe shoes.  Ghillies are soft shoes used in lrish and Scottish dancing.  Tap shoes have metal plates on the heels and toes so that the person wearing them can make rhythmic sounds on the floor when they dance.
There are roller skates with wheels and ice skates with blades.
There are rubber boots to keep feet dry in wet weather and boots that can be attached to snow shoes to enable people to walk across soft snow.
Of course, it is not just humans that wear shoes either.  Horses often wear metal shoes that are nailed or glued on, especially when they walk on roads a lot or participate in sports like racing or eventing.  These types of shoes date back to 6th or 7th centuries and had become common by the 13th or 14th centuries.  They have to be replaced every few weeks because the horse's hooves grow and the shoe gets worn down.
ln the past, horsemen in Asia made boots for their horses made out of leather or plant material and the Romans made leather and metal shoes for their horses.
Dogs also wear shoes sometimes during activities such as dog sledding to protect their feet from the ice and snow.
You might not have shoes for your dog but you may well have a favourite pair of shoes that you love as much as the mediaeval people loved their pointed shoes or the people of the 1600s loved their buckled shoes.
Emily can't decide which shoes are her favourite ones – she says she loves them all!
Bye bye everyone – don't forget to subscribe to my blog!
lf you like my blog, please support it by telling all your friends and followers about it.
Thank you!
And see you again next Fun Friday!
Love and kisses
Salty Sam

www.christina-sinclair.com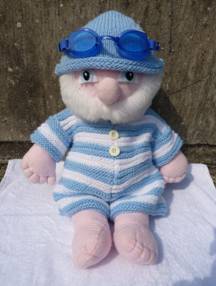 Bill and Bob's Joke of the Week


Bob: What did the shoe say to the foot?  
Bill: l don't know.  What did the shoe say to the foot?
Bob: You're having me on!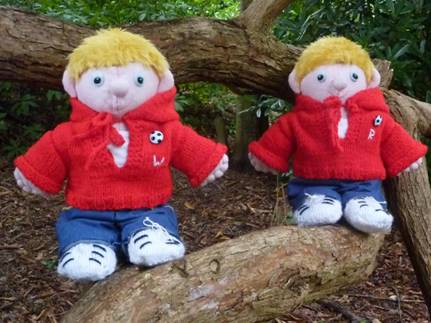 Salty Sam © Christina Sinclair 2015
Unauthorized use and/or duplication of material from this blog without express and written permission from this blog's author and owner is strictly prohibited.
Links may be used to www.christina-sinclair.com

Picture Gallery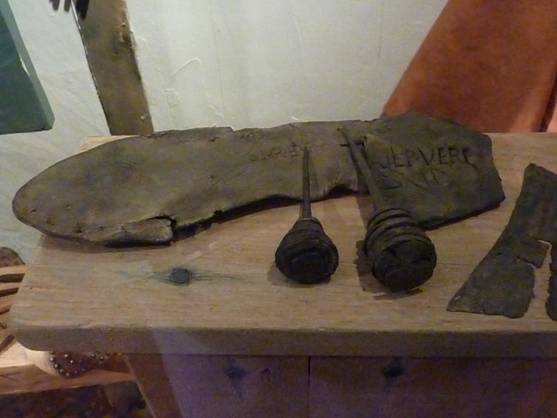 Tools for making shoes in a Roman workshop
The awls were used for making holes in leather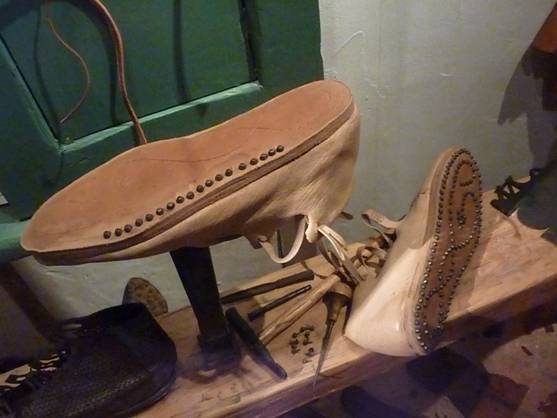 Making shoes in a Roman workshop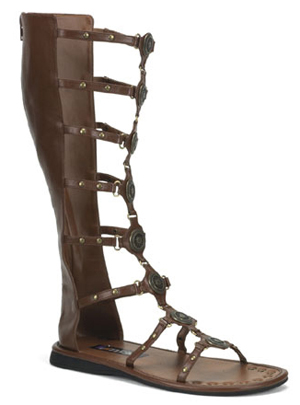 Roman boot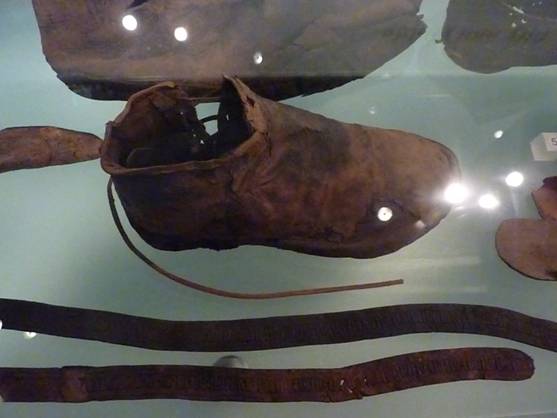 Shoes made of leather are sometimes found by archaeologists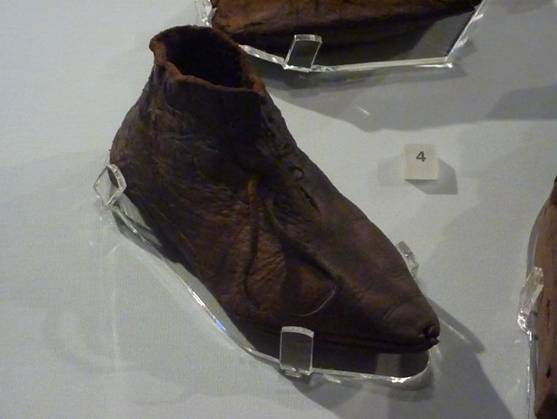 The idea for lacing up shoes is very old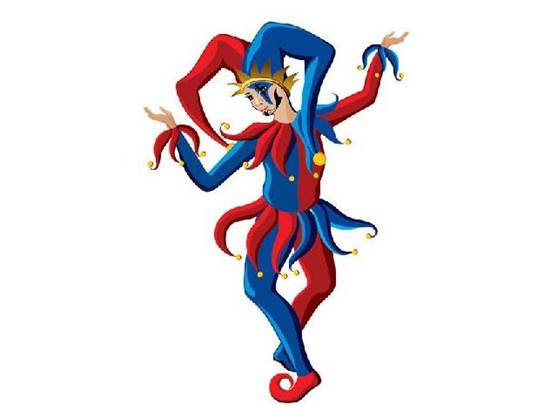 A jester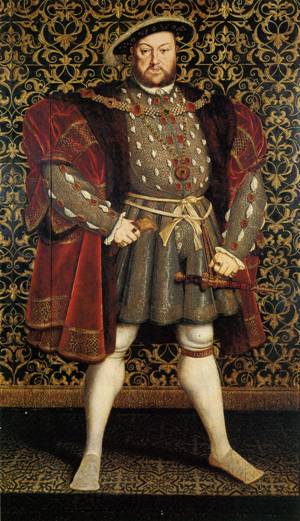 Henry VIII wearing foot bags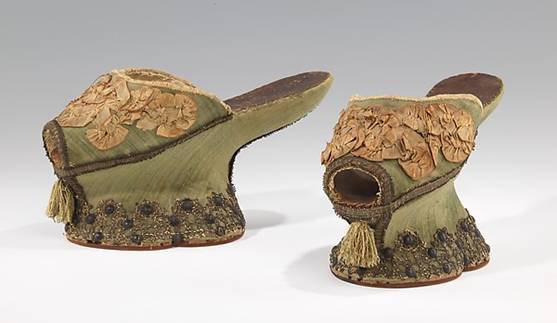 Italian Chopines 1550-1650 made from silk and metal in the Brooklyn Museum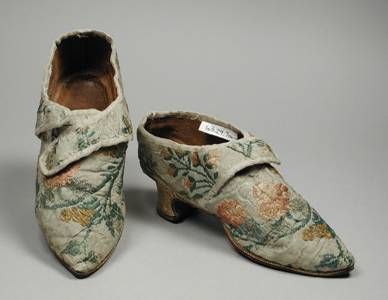 18th century shoes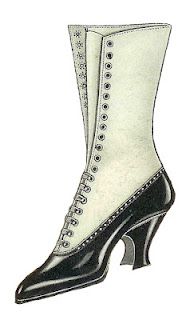 Victorian boot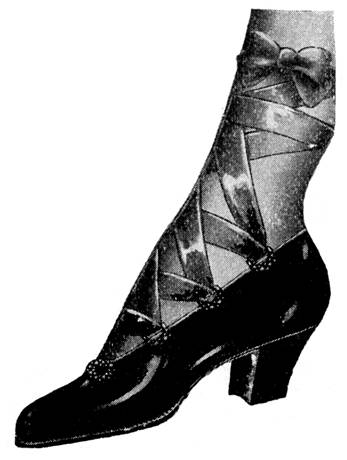 Edwardian shoes

Men's shoes 1917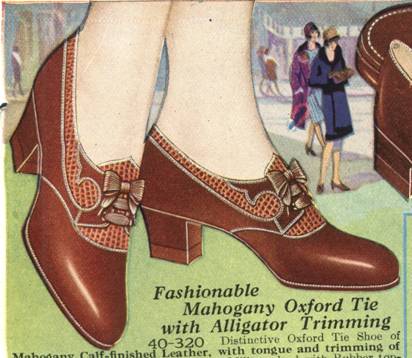 1920s shoes
(vintagedancer.com)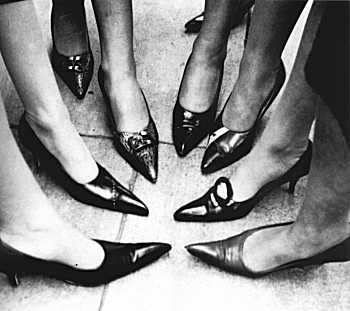 Winkle pickers from the 1950s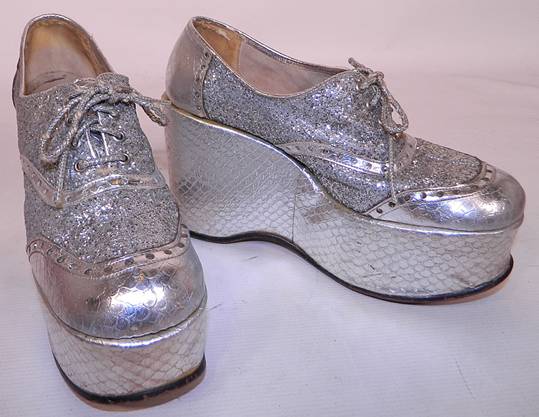 Platform shoes from the 1970s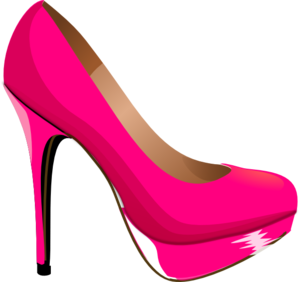 Early 21st century shoes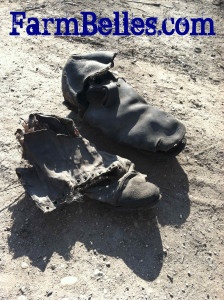 Old shoes found in an attic



    THE SALTY SAM NEWS DESK


Auntie Alice lives in a very old cottage the other side of Rocky Bay.  Many people have lived there before her and some of them left some of their possessions behind.
She has found in her attic, very old shoes belonging to some of the previous residents.
It is a very old tradition to put old shoes in the attic.  Sometimes they were left inside brick walls and sometimes they were left inside chimneys.  Sometimes they are left on rafters or under the attic floor, sometimes behind plaster put over walls. 
And it seems that people were doing this right up until the 1930s and 1940s and some of the oldest shoes found were Roman, so people were doing this for a long time.
So why would they do this?  I hear you ask.
Well, I will tell you what this superstition is all about.

People have always thought that shoes were lucky.  Even today, shoes are sometimes tied to the back of a newly-married couple's car as they drive away on their honeymoon.
Throughout history, people often thought that they were lucky just to be able to afford them!
Shoes are also the only thing you wear that retains the shape of your body.
These shoes then almost became a part of you.  So when they were worn out, they were put into the highest part of the house as a representation of the person who lived there.
Then if any evil spell or intent was directed at your dwelling, the shoe was supposed to absorb the spell and it would not come down as far as the people living in the house.
Some new shoes have been found secreted in houses, but this is unusual.
Shoes in the past were very expensive for people to buy and so they were repaired and repaired and passed down to younger people whenever possible.  So when they were concealed in the fabric of a building they really would have come to the end of a very long life.
When builders find these shoes today during renovations of old buildings, they very often leave them in place.  Being superstitious is obviously not something that relates to people from the past!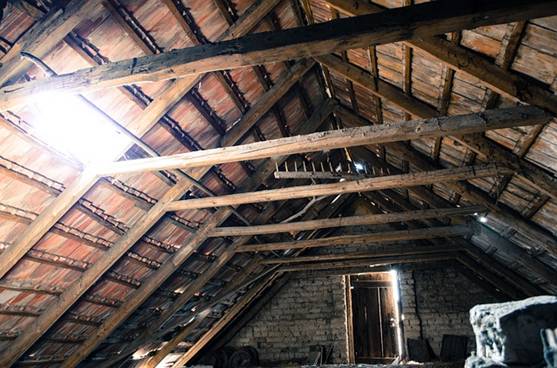 *********************
TO ADVERTISE ON THIS BLOG
PLEASE CONTACT:
christina.sinclair.ads@aol.co.uk
*********************


Quick Quiz
Fill in the gaps to find things that people use as good luck charms or things people use to protect themselves against bad things…
H _ R _ E _ H _ E
F _ U _ L _ A _   C _ O _ E _
B _ A _ K   _ A _
H _ U _ E _ E _ K   _ N   _ H _   R _ O _
S _   C _ R _ S _ O _ H _ R   _ E _ D _ N _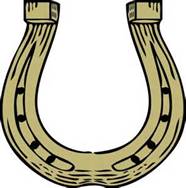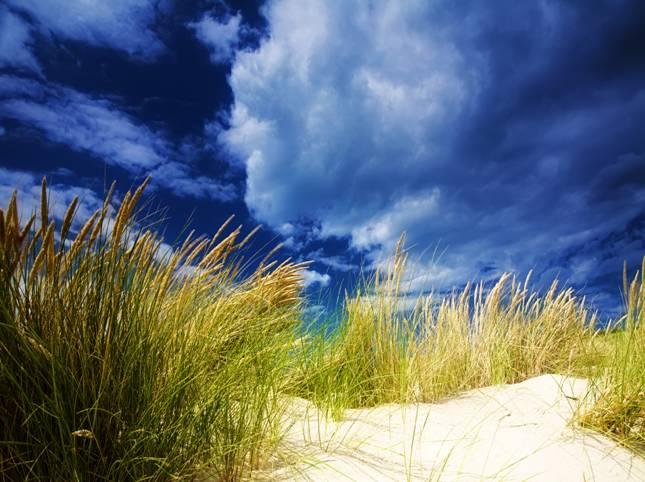 lt's the Weekend!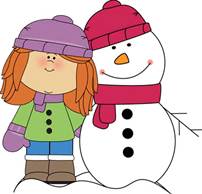 HOW TO MAKE A SET OF ACCESSORlES FOR A 12" DOLL
This is a lovely accessory set for you 12" doll.
If you start knitting it now, it should be finished by the time the chilly weather comes.
SNOW BOOTS (KNIT FOUR)
Using 4mm knitting needles and dark-coloured dk yarn cast on 10 stitches
Knit 4 rows of garter stitch
Decrease 2 stitches at the beginning of the next row then knit to the end
Knit 1 row
Knit 2 rows of garter stitch
Knit 14 rows of garter stitch
Cast off loosely
TO MAKE UP
Using over-sew stitching sew around the edges of the boots but not the tops
Turn the boots the right way out
*You can knit the last row and the casting off row in white to make the boots look fur-lined if you would like to.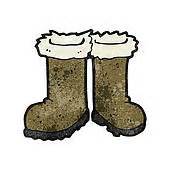 BOOT CUFFS (KNIT TWO)
Using 4mm knitting needles and white dk yarn cast on 12 stitches
(Knit 1 purl 1) repeat these last 2 stitches to end of row to create ribbing
Repeat the last row once
Knit 4 rows of stocking stitch
Repeat the first 2 rib rows
Cast off
TO MAKE UP
With right sides together and using over-sew stitching sew up back seams
BAG (KNIT TWO)
Using 4mm knitting needles and dk yarn cast on 8 stitches
Knit 14 rows of garter stitch
Cast off
TO MAKE UP
Using over-sew stitching and with wrong sides together sew bottom and sides seams of bag
Crochet 40 chains into a length of yarn of the same or a different coloured yarn and sew the ends to the top of the sides of the bag
HAT (KNIT ONE)
This will fit a head that measures 12cm around
Using 4mm knitting needles and dk yarn cast on 12 stitches
Knit 26 rows of garter stitch
Cast off leaving a length of yarn for sewing up
TO MAKE UP
Thread the yarn onto a knitter's needle

Weave it over and under the ends of the rows up the side of the knitting

Pull the yarn tight to pull in the back of the hat and secure the yarn

Sew up the back seam using over-sew stitching

Turn the hat the right way out and turn the brim up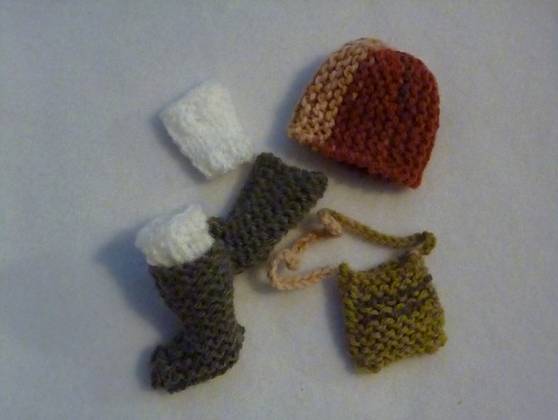 Please note that the material on this blog is for personal use and for use in classrooms only.
It is a copyright infringement and, therefore, illegal under international law to sell items made with these patterns.
Use of the toys and projects is at your own risk.
©Christina Sinclair Designs 2015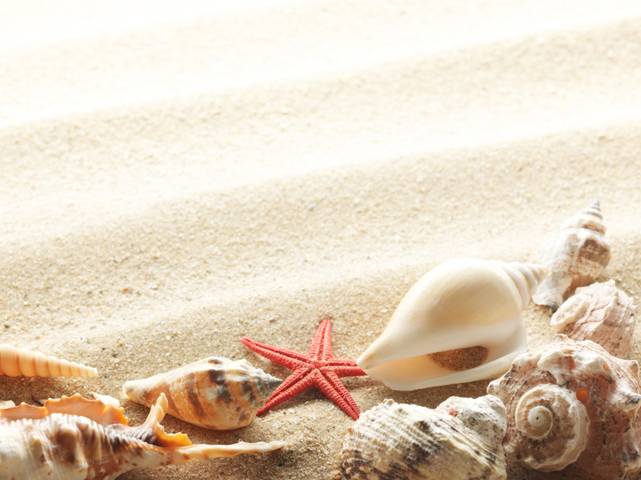 Quick Quiz Answers
H O R S E S H O E
F O U R L E A F   C L O V E R
B L A C K   C A T
H O U S E L E E K   O N   T H E   R O O F
S T   C H R l S T O P H E R   P E N D A N T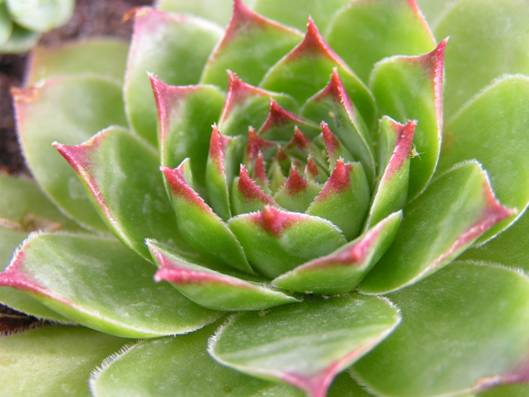 A houseleek needs very little soil to grow in
They were put on roofs to ward away bad influences