June 7th, 2019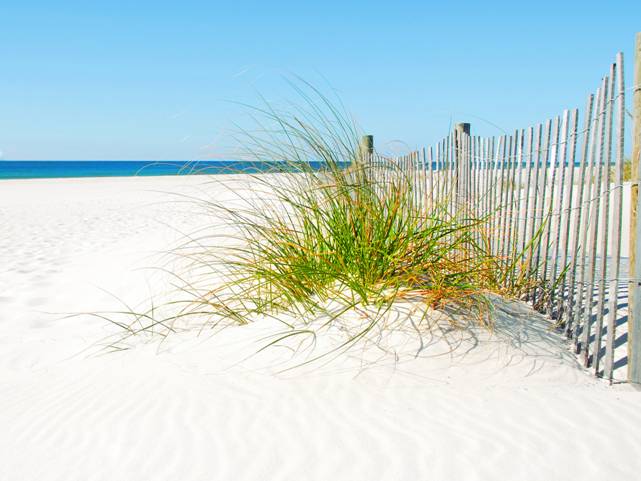 Salty Sam's Fun Blog for Children
Number 225
Mount Rushmore
Hello Everyone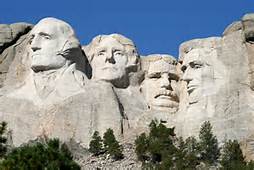 Sandy Cove is the tourist beach next to Rocky Bay and it is a lovely place to be in the summer.  Many holidaymakers go there to swim and sunbathe, and of course, so do the locals.
Every year, Bill and Bob enter at least one sandcastle building competition hoping to win a prize.
Sometimes, people build sculptures other than castles, just to be different.  They might be: sharks or mermaids, dogs or ships.
Bill and Bob thought they might have a try at building a sculpture they saw in a cartoon once.  lt had four large faces carved into the side of a mountain.  lt looked very impressive. They thought it was sure to be a winning design.
Unfortunately, the plan didn't work out very well and their structure collapsed!
l told them that the mountain they were thinking of was called Mount Rushmore.  lt is situated in the hills of Dakota which are in the middle of the western side of the United States of America, and the real thing isn't likely to collapse because the mountain is made from a very hard rock called granite.
The sculptures were not easy to build, but they should last a long time to come – especially as the surface has now been sealed with a modern, silicone sealant to protect the rock surface from water.  They should last a lot longer than Bill and Bob's sand carving anyway!
The four faces are of four presidents from history.  George Washington on the left was the first president.  Thomas Jefferson was the author of the Declaration of lndependence.  Theodore Roosevelt (of teddy bear fame) promoted the construction of the Panama Canal.  On the right is Abraham Lincoln who was president during the Civil War and was assassinated (shot dead) in a theatre.
The mountain is very big. 
lt stands over one mile above sea level.
The statues were carved on the south-eastern face of the mountain to attract tourists to South Dakota.  The plan worked because they now get over 3 million visitors a year. 
Although the locals were not happy about the plan when it was first discussed, because they thought it would ruin the natural landscape, construction started on 4th October 1927 with dynamite and pneumatic drills.  Over 400 men took over 14 years to complete the job.  They had to climb up over 500 steps each morning just to get to work.  lt was a dangerous job but luckily nobody was killed during the project.
The faces were carved carefully by hand with hammers and nails to make the features and now stand as high as a six-storey building. (That is 18m or 60 feet.)  A lot of the rock that was carved or blasted away still lies at the bottom of the cliff face.
The people who worked on the faces were clever enough to get within 4 inches of accuracy when shaping the features of the faces.
ln the original plans, the presidents were supposed to be depicted from the waist up, but the project ran out of money before that happened.
ln the canyon behind the faces, is a chamber created to be a hall of records and there is a visitor centre nearby.
Bigger by far, is another statue being carved into a mountain about 15 miles away.  lt is of a Dakota Soux lndian chief who won the Battle of Little Bighorn against General Custer.  His name was Crazy Horse and the statue is 87 feet high.
Have you ever been to Mount Rushmore?
Bye bye everyone – don't forget to subscribe to my blog!
lf you like my blog, please support it by telling all your friends and followers about it.
Thank you!
And see you again next Fun Friday!
Love and kisses
Salty Sam

www.christina-sinclair.com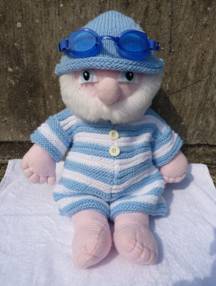 Bill and Bob's Joke of the Week


Bill: What do you get when you hold a wedding on a cliff? 
Bob: l don't know.  What do you get when you hold a wedding on a cliff.
Bill: A marriage that is on the rocks from the start!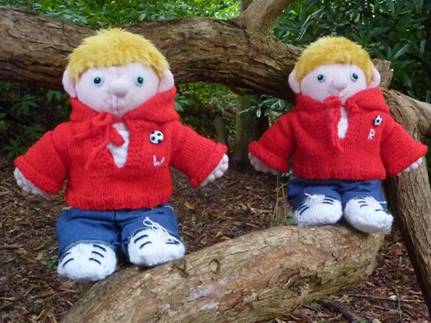 Salty Sam © Christina Sinclair 2015
Unauthorized use and/or duplication of material from this blog without express and written permission from this blog's author and owner is strictly prohibited.
Links may be used to www.christina-sinclair.com

Picture Gallery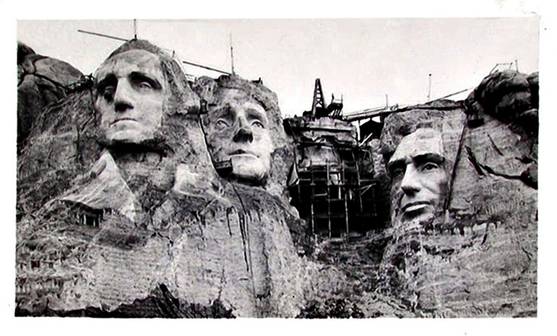 Constructing the statues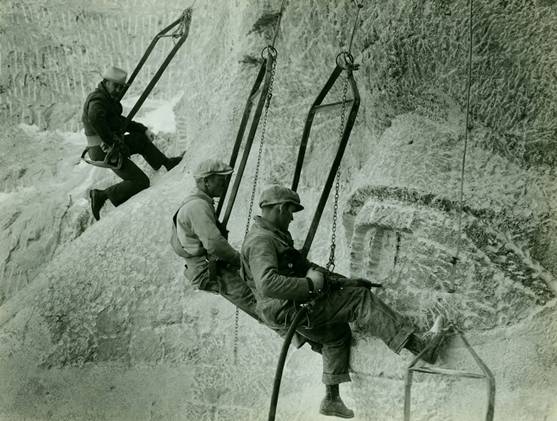 Working on the details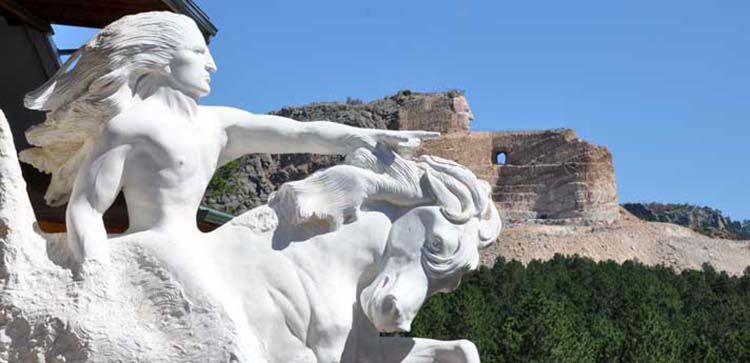 Crazy Horse – the design and the mountain being carved
Making sand sculptures



    THE SALTY SAM NEWS DESK


Well, I am sorry to say that Auntie Alice had a bit of an accident this week.
She fell over in the garden whilst shooing some pigeons off her vegetable patch and badly twisted her ankle.
Luckily, the children happened to be in the garden at the time and came to her rescue.
Emily ran to telephone Doctor Lolly, the Rocky Bay doctor, and he came round straight away.
He confirmed that the ankle was not broken but badly sprained.  He bandaged it up tightly to give it some support.  He said that Auntie Alice should rest for a couple of days and he would come back to see her.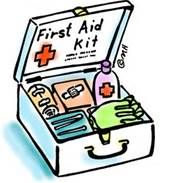 After the doctor had gone, Auntie Alice sent Bill and Henry up into the attic to see if they could find a walking stick because she was sure that there was one up there somewhere.  She thought she could lean on it as she hobbled around the house.
Then Bob made her a cup of tea, and Henry and Emily made some sandwiches while Bill propped her up on cushions and made sure she was comfortable.
The children wanted to sign Auntie Alice's bandage but she said that you only signed plaster casts and not bandages.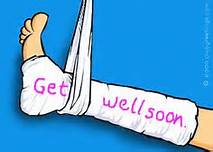 They were a bit disappointed.  So she said that they could sign her stick instead.
They were very happy about that!
It was nice anyway that after all the times she has looked after them, they were able to do something for her for a change and she was very grateful for that.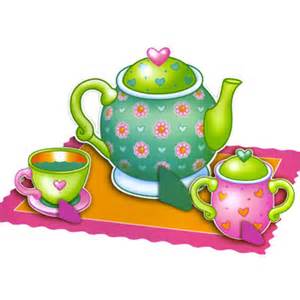 While she was resting her leg Auntie Alice was still able to knit luckily.
She made a little top for Emily's doll to match the jeans from Blog Post 219.
NEWSDESK MINIMAKE
A CROP TOP FOR A 12" DOLL
CROP TOP (KNIT TWO)
Using 4mm knitting needles and white dk yarn cast on 15 stitches
Knit 20 rows of garter stitch
Cast off
TO MAKE UP
With right sides together and using over-sew stitching sew together the shoulder and side seams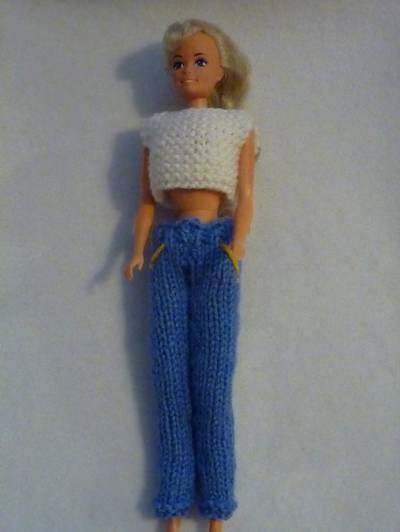 *********************
TO ADVERTISE ON THIS BLOG
PLEASE CONTACT:
christina.sinclair.ads@aol.co.uk
*********************


Quick Quiz
What do these expressions mean?
To hit rock bottom
Rock hard ground
To be on the rocks
Like getting blood out of a stone
To leave no stone unturned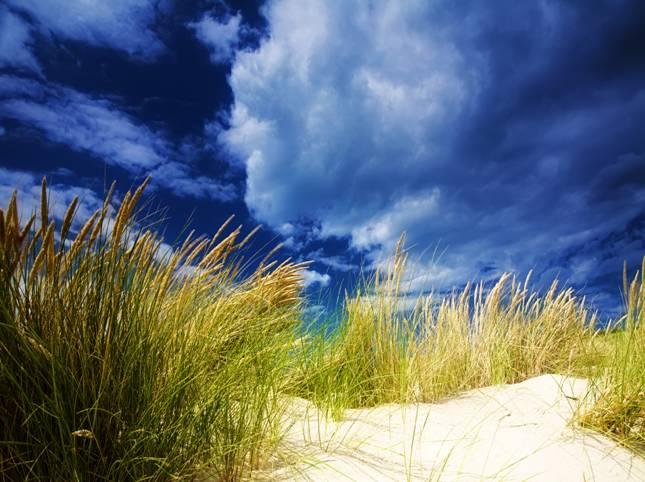 lt's the Weekend!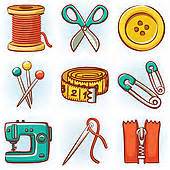 HOW TO MAKE SEWlNG EQUlPMENT ACCESSORlES
These accessories match the bits and pieces tray on Blog Post 214.
You have probably finished making it by now.
If you are using it to keep jewellery in, you could make 3 pin boxes and line the bottom of each with a square of felt.
You will need 2 sheets of 7 mesh 10.5 by 13.5 inches/26.7 by 34.3 cm.
PIN BOX
Cut panels as follows:-
Outside of top
1 piece 19 by 19 holes
4 pieces 19 by 5 holes
Inside of top
1 piece 17 by 17 holes
4 pieces 17 by 4 holes
Outside of bottom
1 piece 17 by 17 holes
4 pieces 17 by 7 holes
Inside of bottom
1 piece 15 by 15 holes
4 pieces 15 by 6 holes
Embroider the outside pieces of the box using tent stitch – see photograph – the stitching is orange and green yarn used alternately
Sew the inside pieces securing the sides to the top and base only using white dk yarn – do not sew down the corners
Push the inner skins into the outer and sew together along the rim
(Because the inner skins are smaller than the outer case, you will sew into just 1 layer at each end of the panels in each corner)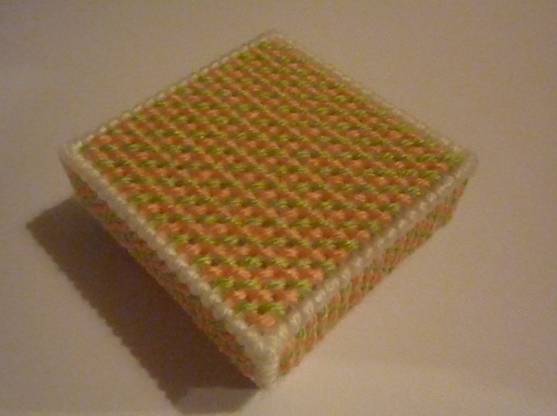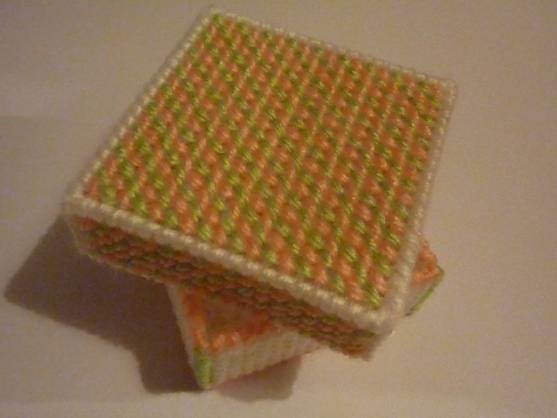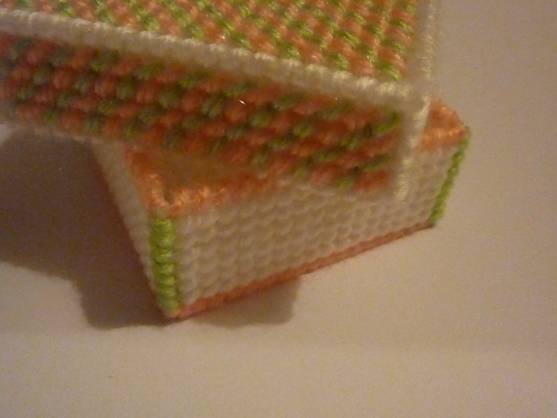 NEEDLE CASE
Cut panels as follows:
2 pieces 19 by 19 holes
Embroider the surface using tent stitch – see photograph
Cut 2 pieces of white felt 6.7cm/2 5/8 inches square and sew to the back of each panel
Sew along the outer rim of each panel then sew them together down the back edge to make a hinge
SMALL SCISSORS CASE
Cut 2 panels 25 by 17 holes
Starting with a 5 by 5 hole square at the bottom, cut steps of 1 by 5 holes and then a step of 3 holes for the top band – see photograph
Check that this case will be big enough for your scissors before you cut your canvas.
Cover the panels in tent stitches – in the photograph the case has stitches of orange and green in the bottom section and just yellow in the top
Sew along one top rim
Sew the pieces together down the sides and then along the other top rim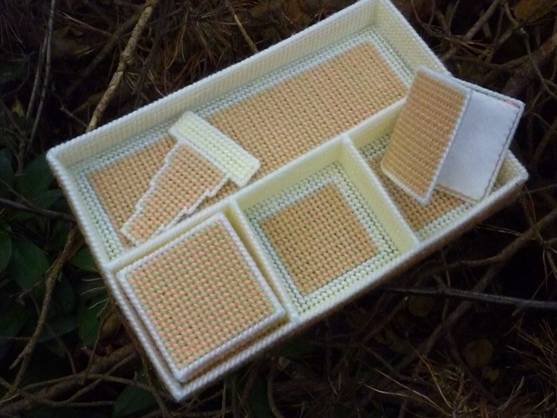 Please note that the material on this blog is for personal use and for use in classrooms only.
It is a copyright infringement and, therefore, illegal under international law to sell items made with these patterns.
Use of the toys and projects is at your own risk.
©Christina Sinclair Designs 2015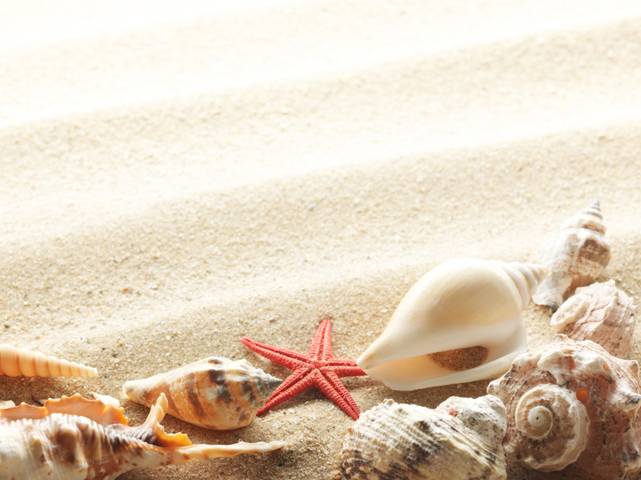 Quick Quiz Answers
To hit rock bottom – to be in a terrible situation where it seems you can sink no lower
Rock hard ground – ground that is compacted in a way that it becomes as hard as stone
To be on the rocks – to be in a situation where a lot of things have gone wrong and you are now in trouble
Like getting blood out of a stone – trying to achieve something with little or no success
To leave no stone unturned – to search for something in every place you can think of looking