June 21st, 2019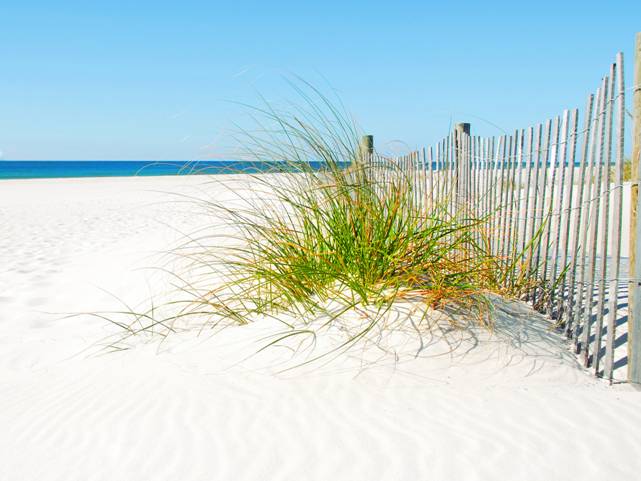 Salty Sam's Fun Blog for Children
Number 227
Caravans
Hello Everyone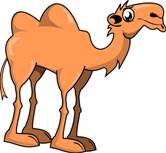 Behind the Sandy Cove Beach you will find the Sandy Cove Camp Site.
Here, people who love camping, can pitch their tent or leave their touring caravans on a space on the grass as their home-from-home and go off to the beach to have fun.
Have you ever been on holiday in a caravan?
Are you planning to go to a camp site on your holidays this year?  
Have you started packing your suitcase already?
When you think of the word 'caravan' you think of a little home towed behind a car – but this is not the original meaning of the word.
The first caravans were lines of camels strung together, one behind the other, travelling across the desert with their owners – or a group of merchants or pilgrims on a journey. 
Camels are wonderfully adapted to dry, desert conditions and have been used since ancient times in Arabia, North and West Africa and also in the deserts of Mongolia, which is in Asia. 
Camels can be quite bad-tempered animals and with maybe 150 travelling together, they had to be kept in good order by a 'camel-puller' who knew his job well and walked at the head of each file of camels.  A camel-puller's salary was quite low, but they would receive food and tent space along the journey and they often took a camel load of goods to sell to make their own profit at their destination. 
They might even own their own camel and put it into their file.  They might have a few.  These camels would earn them money from the caravan owner as they carried loads for merchants along the trade route.
When they had made enough money to buy 18 camels – enough to make up a whole file, they could join the caravan as a partner rather than an employee.
The camel master would be in charge of the whole operation.  There might be fare-paying passengers as well who travelled with the group.
Typical cargoes were: wool, cotton fabrics, tea and jade.  Food for the people and fodder for the animals also had to be taken on the journey.  They would always stop at water sources when they needed to stock up with water and let the camels drink.  The camels would drink a lot.  Camels' bodies have lots of biological adaptations which help them survive in desert conditions.
The caravan could not walk faster than the speed of the men and travelled about 10-25 miles a day depending on the terrain and weather they encountered.  The journeys could take several months and the camels would be given a long rest after the journey to recover. 
Camels moult in the summer months and while they were left to graze, their hair was collected and spun into knitting wool and then it was made into knitted garments.  The camel hair trade started in the 1880s.
The men on the caravans learnt how to knit and crochet from the defeated White Russian soldiers (on the side of the Russian royal family) living in exile on the north west border of China after the Russian Civil War.
Some camel-pullers knitted as they travelled and if they ran out of wool as they knitted, they could run back and comb some hair off the camel's neck with their fingers, roll it in their palms into the beginning of a length of yarn; attached a weight to this, and give it a twist to start it spinning.  When they had spun enough yarn they could continue knitting. 
ln this way, the camel-puller went on feeding wool into the thread he had been using so that he could finish his garment.  One of the most popular garments to make with camel hair was socks.
Camels were also used as transport in Canada in the gold rush of 1862.
So travelling in some sort of caravan is a very old concept.
And the Romany caravans, the brightly-painted, round-topped, horse-drawn caravans have a long history too. 
They were first used by people who liked to travel the Roman Empire.  (ln those days you didn't need passports to travel right across Europe because there were no borders.)  These people were known as gypsies, they carried all their possessions in their covered wagons as they travelled, and this way of living is still chosen by some people today.
They stopped in a place for a while, did some work, made some money, bought some food and other provisions and moved on to a fresh horizon.  They had a little stove inside the caravan that would keep them warm and the chimney poked out of the side of the roof.  They could collect firewood where they stopped to fuel it.
Travelling showmen would travel in caravans like this too, whether they were circus performers or living as troupes of actors and show people.
ln 1880, the author Dr W. Gordon-Stables had the idea of building a caravan to use for going on holiday.  He asked the Bristol Carriage Company to build him one.  lt was five and a half metres long and he used it to travel around Britain.  ln 1885, he wrote a book which documented his travels in it.
Other people liked the idea too, and bought their own caravans. 
To travel the gypsy-way on a highway for a while appealed to them, and as the idea caught on, the Caravan Club was founded in 1907 by Harris Stone, with Stables as the vice-president.  The club aimed to help organize camping sites for its members to use and help improve and supply vans and equipment.
During World War l, there was a huge need for horses to be transported to the trenches in Europe.  After the war, cars were more widely available to the masses.  Eventually, the horse-drawn caravans were replaced by motor homes and the caravan trailers that could be hitched to cars.
ln the 1920s, some adventurous souls started taking their caravans over the Channel to start touring through Europe and in the 1930s, cookers and lighting fuelled by gas made the experience of living in a caravan so much more comfortable.  Caravanning started to gain popularity in Northern America too around this time.
Only people wealthy enough to own a car could tow a caravan.  The early ones were just a basic box on wheels kitted out with cabinets made from good-quality woods like oak or mahogany which made them very heavy.   They were attached to the car with a leather strap.  After WWll the metal towing bar was introduced and caravans became much lighter and more manoeuvrable (easy to push around).
ln the 1950s, 1960s and 1970s caravanning really took off as caravans became more affordable.  Once you had bought your caravan you didn't have to pay for a hotel or guest house room – camp site fees were much cheaper.  Any caravans parks set up on farms would bring in welcome extra income for farmers.
Camp sites offered washing and toilet facilities, shops for supplies and maybe a clubhouse with entertainments.
People could go away to the countryside every weekend if they wanted to.
By the 1980s caravans started to be built of new materials making them lighter and stronger.  Awnings – which were tent-like annexes, slotted onto the side of a caravan giving extra living accommodation to families.
Fridges and televisions could be taken along too offering extra comfort.
Bigger caravans had their own toilet.
Caravans and motor homes are popular all over Europe and North America and in Australia and New Zealand too.
The large motor homes available now are expensive to buy but offer comfort and luxury.
The people at the Sandy Cove campsite don't have these enormous recreational vehicles but l think that they all enjoy themselves anyway!
Bye bye everyone – don't forget to subscribe to my blog!
lf you like my blog, please support it by telling all your friends and followers about it.
Thank you!
And see you again next Fun Friday!
Love and kisses
Salty Sam

www.christina-sinclair.com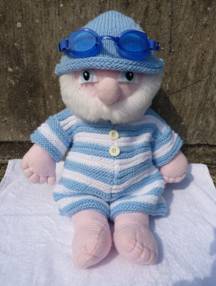 Bill and Bob's Joke of the Week
Bill: What do you call a penguin in the desert?
Bob: l don't know.  What do you call a penguin in the desert? 
Bill: Lost!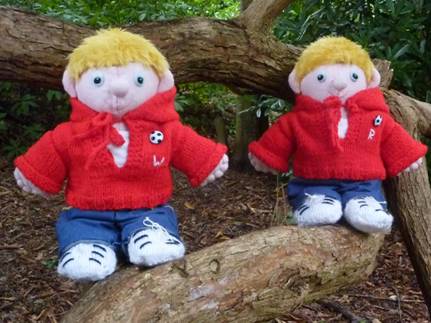 Salty Sam © Christina Sinclair 2015
Unauthorized use and/or duplication of material from this blog without express and written permission from this blog's author and owner is strictly prohibited.
Links may be used to www.christina-sinclair.com

Picture Gallery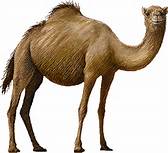 A camel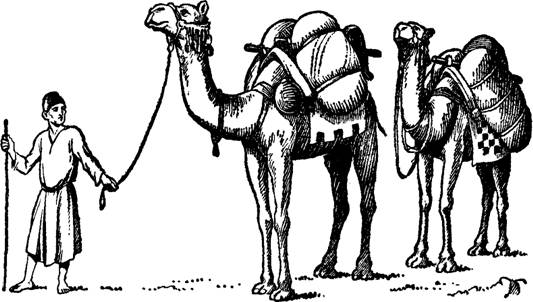 A camel puller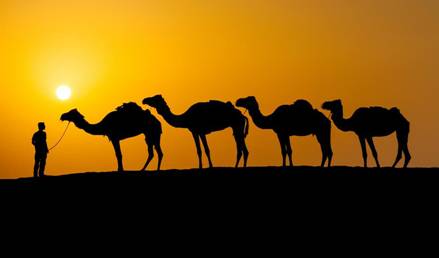 Crossing the desert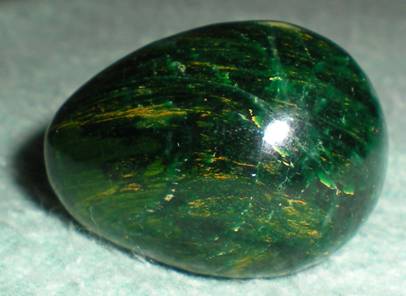 Jade could be carved into figurines and used as decoration in jewellery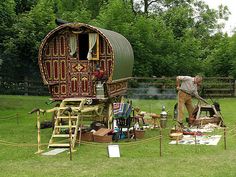 A Romany caravan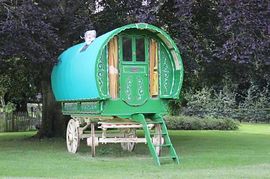 A Romany Caravan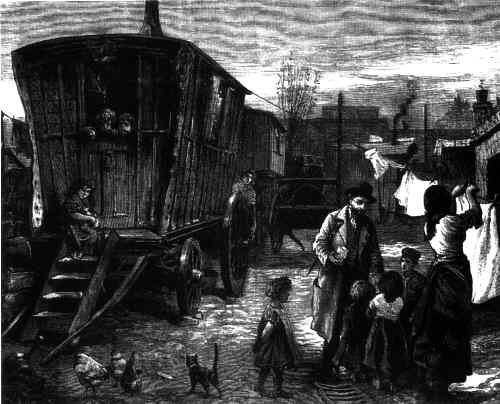 Travellers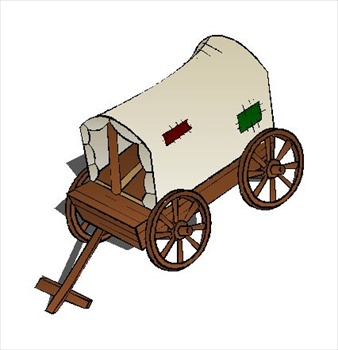 A covered wagon that the pioneers used to cross America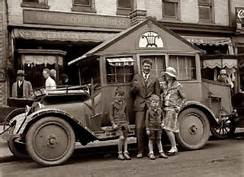 When the first caravans were made they looked like houses on wheels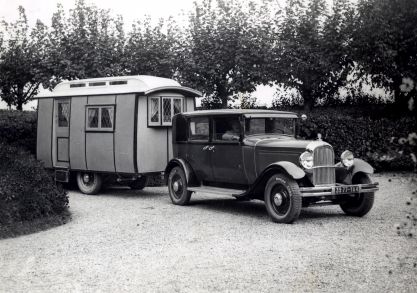 Britain's first caravan
(Scottishcaravanner.co.uk)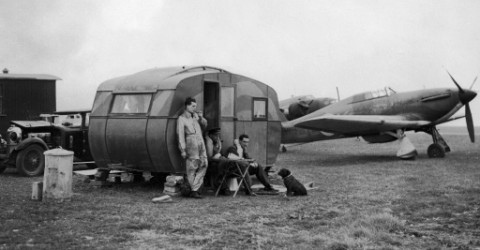 1940s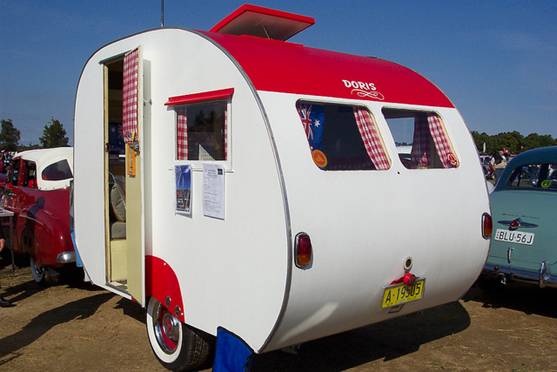 1950s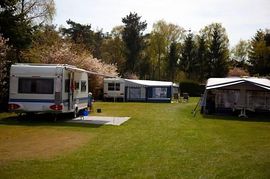 Caravans with awnings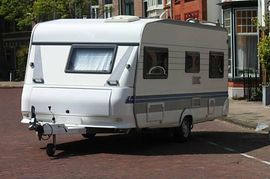 A modern caravan
A motor home very popular in the mid-twentieth century
A modern motor home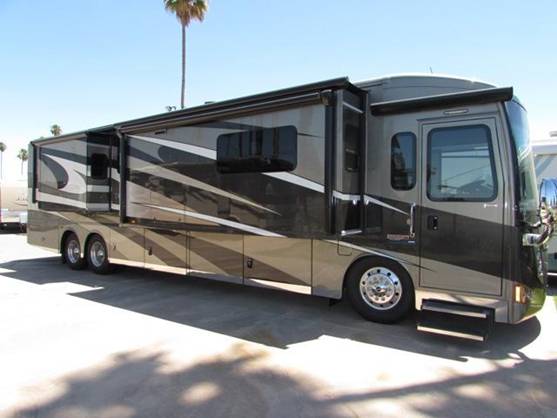 Luxuryrv.com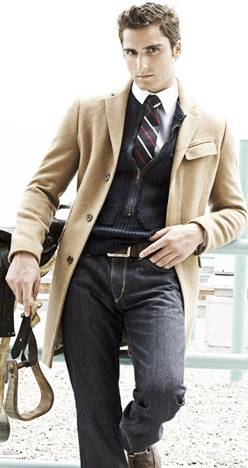 A camel hair coat



THE SALTY SAM NEWS DESK


A few weeks ago, Bill and Bob were telling me about a very funny lesson they had in their class with Miss Pringle at the Rocky Bay Primary School.
She gave each child a piece of paper with a word written on it.
Each word described a way of talking.
And this week they had an even funnier lesson.
Miss Pringle explained to the class that when they write stories it is good to use lots of different words and not the same ones all the time like 'got' and 'nice' and 'walk'.
So she wanted to get them thinking about other words they could use instead.
And in the lesson she wanted to show them how many other words there were to use besides 'walk'.
So they should use a dictionary to help them and write a description of the word on their piece of paper.
Then they were going to read out the description to the rest of the class and see if they could guess what the word was.
They could even walk in the manner of the word that they were describing.
If they felt too shy to come out and walk in front of the class, then they could just give the description out.
A lot of the children wanted to act out their word and this time it was even funnier than when they had the lesson about the talking words.
Some of them had two goes they were enjoying themselves so much.
The children got a severe attack of the giggles again.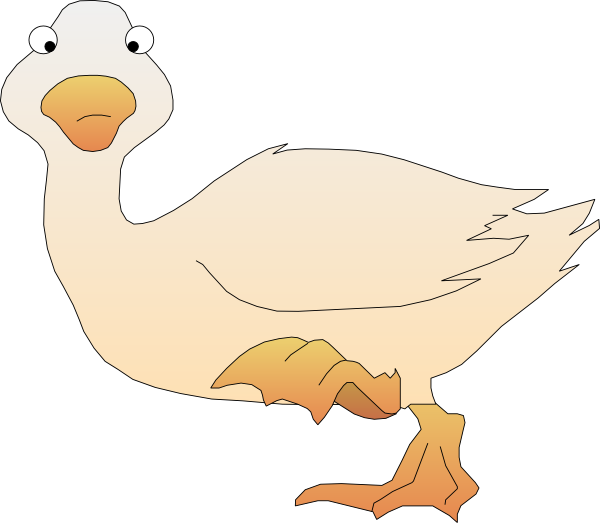 Miss Pringle thought that in spite of it all they probably had learnt something by the end of the lesson.
Then she went home and had a cup of tea.
So if you would like to use the words that the children were learning, here they are – if you don't know what they mean, you will find them in a good dictionary.
Plod

March

Stride

Hobble

Scamper

Limp

Hop

Shuffle

Skip

Saunter

Stride

Totter

Tiptoe

Stagger

Trudge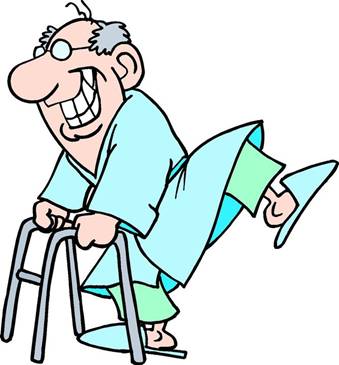 *********************
TO ADVERTISE ON THIS BLOG
PLEASE CONTACT:
christina.sinclair.ads@aol.co.uk
*********************


Quick Quiz
And now a quick tour around the world.
This blog is read in many countries – over 145 territories in fact.
Do you know which countries these capital cities belong to?
Wellington
Vilnius
Paris
Victoria
Taipei
St Helier
Seoul
Sofia
Ottawa
Brussels
Nicosia
Rabat
Minsk
Bratislava
Lima
Canberra
Amman
Havana
Hanoi
Bucharest
Bangkok
Beijing
Vienna
Bern
Ankara
Algiers
Brasilia
George Town
Hamilton
Flying Fish Cove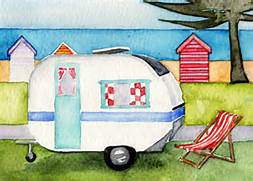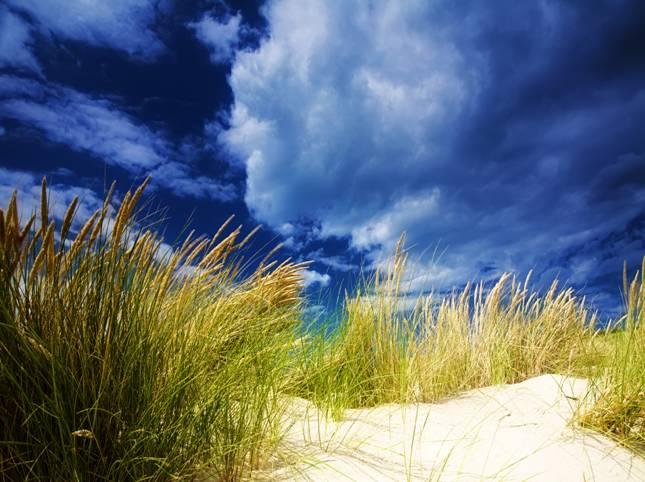 lt's the Weekend!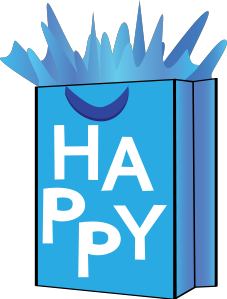 HOW TO MAKE A CANVAS WORK GlFT BAG
This bag would make a lovely gift filled with little items of make-up or tiny toys – but of course you could fill it with any collection of little gifts (or a bag of sweets/chocolates).
It is an easy way to carry lots of little presents if you are going to someone else's house for a party.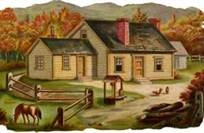 The bag in the photograph is made with four colours but you could use just two or three instead.  Using colours in different ways will make the bag look very different.
You will need 2 sheets of plastic canvas 7 mesh
10.5 inches x 13.5 inches/26.7cm x 34.3cm
Cut panels as follows:-
Front 36 holes across by 49 holes down
Back 36 holes across by 49 holes down
Base 12 holes by 36 holes
2 side panels 12 holes by 49 holes
2 handles 42 holes by 5 holes
50g balls of any colours you choose to use
Make your cutting lines out with scraps of yarn before you cut any panels at all to see how the panels will be cut from your sheets of plastic canvas and also to allow you to double and triple check your counting.
TO MAKE UP
Cover the surface of the canvas with vertical lines of Scottish stitch making sure that the diagonal stitches go in different directions as you start a new square (shown in the photograph)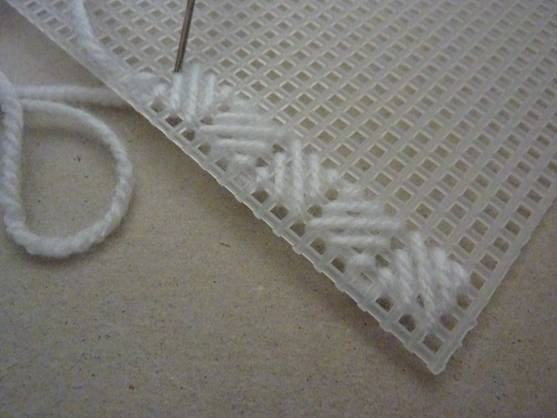 Then fill the lines between them with tent stitch 
Use tent stitch across the base to ensure a flatter finish
Sew the bottom of the front, back and side panels to the base
Sew up the corners
Sew the base of the handles to the top of the bag – concentrate on this and make sure you line the handles up evenly – it helps to look at both sides of the canvas as you work – if you find this too difficult you could just tie the top together with some very narrow ribbon instead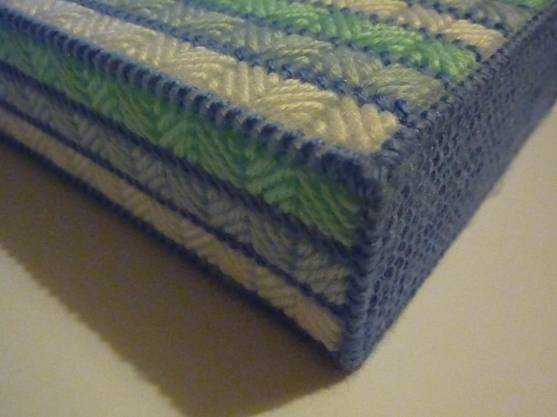 Cut some panels to line the bag – this will make the inside look neater and the bag much sturdier
Cut these panels after you have finished the outer bag because you don't want to pick up the wrong panel of canvas to cover with canvas work stitches
Front 34 holes by 48 holes
Back 34 holes by 48 holes
Base 12 holes by 34 holes
2 sides 12 holes by 48 holes
Sew the bottom of the front, back and side panels to the base only using white yarn.
Push the inner skin down inside the constructed knitting bag.
Sew along the top rim of the bag – at each corner the front and back panels you will stitch into one thickness of canvas (in the outer bag) not two.
Stitch around the outside of the handles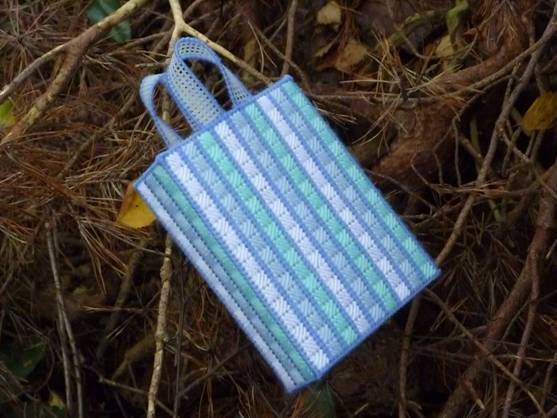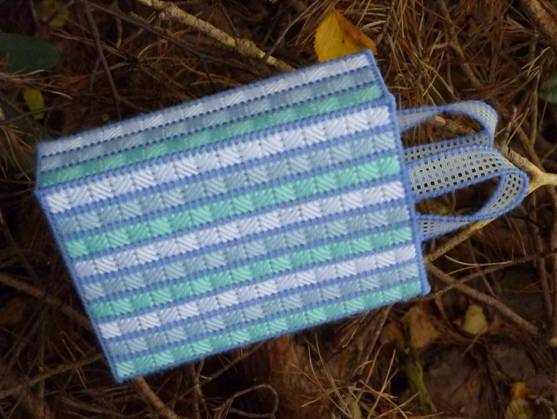 Please note that the material on this blog is for personal use and for use in classrooms only.
It is a copyright infringement and, therefore, illegal under international law to sell items made with these patterns.
Use of the toys and projects is at your own risk.
©Christina Sinclair Designs 2015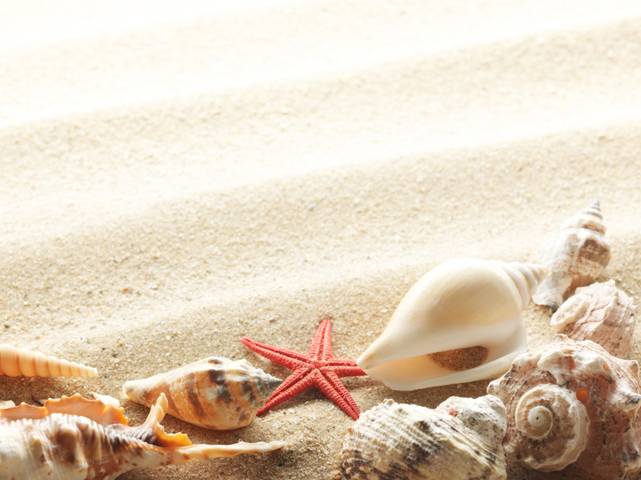 Quick Quiz Answers
Wellington – New Zealand
Vilnius – Lithuania
Paris – France
Victoria – Seychelles
Taipei – Taiwan
St Helier – Jersey
Seoul – South Korea
Sofia – Bulgaria
Ottawa – Canada
Brussels – Belgium
Nicosia – Cyprus
Rabat – Morocco
Minsk – Belarus
Bratislava – Slovakia 
Lima – Peru
Canberra – Australia
Amman – Jordan  
Havana – Cuba  
Hanoi – Vietnam
Bucharest – Romania
Bankok – Thailand
Beijing – China
Vienna – Austria 
Bern – Switzerland
Ankara – Turkey
Algiers – Algeria
Brasilia – Brazil
George Town – Cayman lslands
Hamilton – Bermuda
Flying Fish Cove – Christmas lsland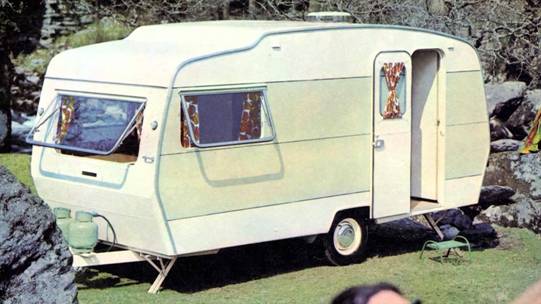 lf you like camping and caravanning, you might like to check out my pinboard at:
https://uk.pinterest.com/TheSaltySamBlog/adventure/