March 6th, 2015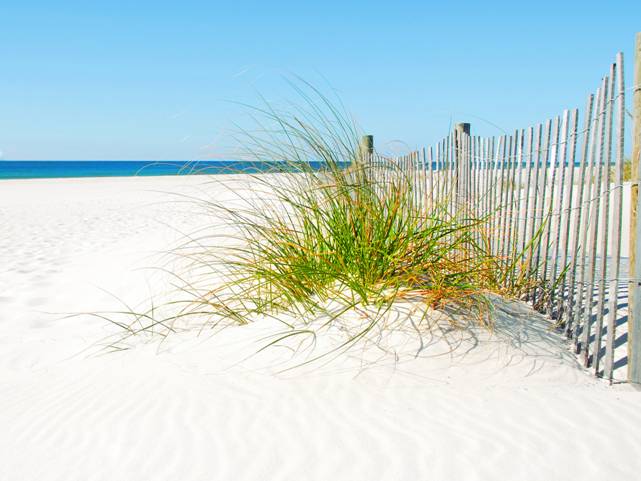 Salty Sam's Fun Blog for Children
Post Number 3 
My Family
Hello Everyone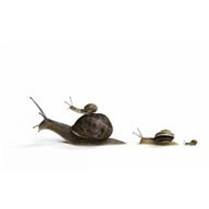 As l have told you before, although l love living in my lighthouse home, l often visit the mainland because l have friends and family there.
Let me tell you more about them…
My best friend is Captain Jack. He lives in Mrs Miggins' Boarding House overlooking the harbour at Rocky Bay. He has a boat in a boathouse in the Rocky Bay Harbour that he sometimes uses to bring supplies to the lighthouse. He also has an old jalopy car that he lets me borrow sometimes. He is always there to lend me a hand when l need one and also he looks after the lighthouse if l ever have to go away.
He used to be a sailor once like me and we love telling each other stories about our time at sea. Sometimes he comes to my lighthouse and sometimes l visit him on the mainland.
Also living on the mainland is my Auntie Alice. She lives in a little, thatched cottage by a river. lt is called Rose Cottage. l can go up the river to the cottage from the sea in my boat because the river runs into the sea. Rivers nearly always run into a sea or a lake.
Auntie Alice loves her garden which is full of flowers in the summertime.  lt is so colourful. There are also fruit trees and fruit bushes. With all the fruit she grows she makes delicious tarts and pies and even home-made ice cream, yum yum!
But most of all she likes knitting. She knits for everyone in the family, everything from bobble hats to tea cosies. (Actually, sometimes these two things look just the same, ha ha ha!) 

Also living in Rocky Bay is my sister and her husband with their two sons Bill and Bob. They live in Primrose Cottage.
My two nephews love to come and stay with me sometimes at weekends and in the school holidays.
They go to the Rocky Bay Primary School and love telling me about all the things that they learn in their class with their teacher Miss Pringle.
l have been doing some sketches of them all and l have put some of my drawings in the picture gallery this week.
l'll tell you more about my life in Rocky Bay next time.
Bye bye everyone – don't forget to subscribe to my blog!
Love and kisses
Salty Sam

www.christina-sinclair.com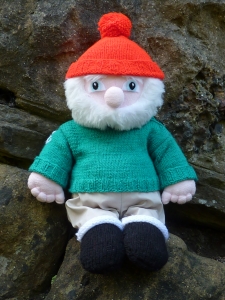 Bill and Bob's Joke of the Week


Bill:  Bob why are you scratching yourself?
Bob:  Because nobody else knows where l itch!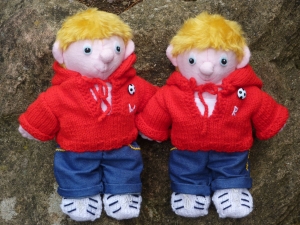 Salty Sam © Christina Sinclair 2015
Unauthorized use and/or duplication of material from this blog without express and written permission from this blog's author and owner is strictly prohibited.
Links may be used to www.christina-sinclair.com

 Picture Gallery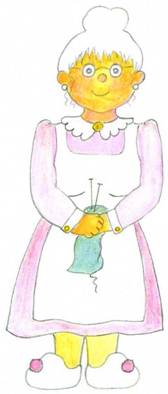 Auntie Alice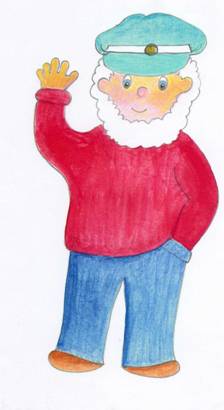 Captain Jack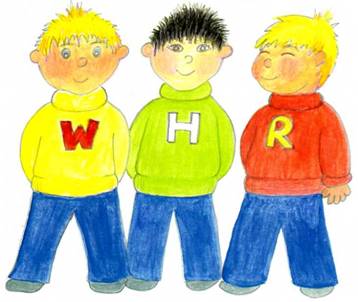 Bill, Bob and their new friend



 THE SALTY SAM NEWS DESK


Bill and Bob were very excited to tell me this week that they had made a new friend at school. His name is Henry.
Henry moved to Rocky Bay recently and then started going to the Rocky Bay Primary School.
Bill and Bob knew that when someone starts a new school they can feel strange, lonely and out of place which can make them very unhappy. So they were keen to make friends with Henry and welcome him into the class.
They ate their sandwiches with him at lunch time and showed him where everything was in the school and in the classroom. This was a really nice thing to do.
When they got to know Henry they found out that he was a really nice guy and decided to invite him round to their house to play.
Henry was very pleased because he didn't have any brothers or sisters to play with at home.
He was very, very happy to have some new friends to play with.
Then Bill and Bob found out that Henry's parents had bought the Rocky Bay Chip Shop!
So when they went round to visit him they got free chips – and pickled onions!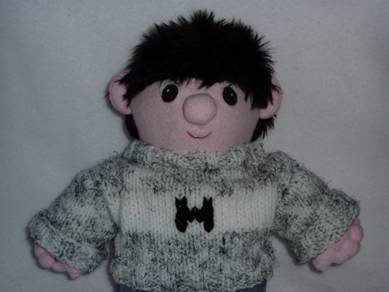 Henry

New blog posts are published every Friday morning. Tell all your friends that they are welcome to come and join in the fun too.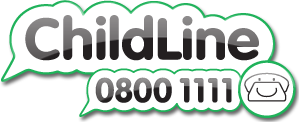 ChildLine is a private and confidential place for you to talk. This means that whatever you say, stays between you and ChildLine.
You don't even need to give your real name if you don't want to.
If you have a problem and you want to talk to someone please telephone.
The calls are free. (This is a British telephone number.)
Calls to this number will not be listed on a telephone bill.

Salty Sam fans can join in with their comments and share them with children all over the World. But remember that if you are not an adult, you must ask permission to post a comment!
You don't have to give your real name if you don't want to, and just your first name will be enough.
It would be really nice if you could say your age (of course adults don't have to) and what part of the World you come from as well.

My blog is now on Pinterest:
https://www.pinterest.com/TheSaltySamBlog/salty-sams-fun-blog/

*********************
TO ADVERTISE ON THIS BLOG
PLEASE CONTACT:
christina.sinclair.ads@aol.co.uk
*********************

The Historic Dockyard Chatham is full of lots of interesting things to see. It is open from February to November.
Check out the opening times at http://www.thedockyard.co.uk/



    Days Out…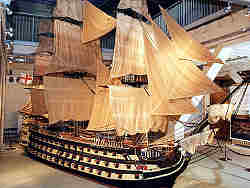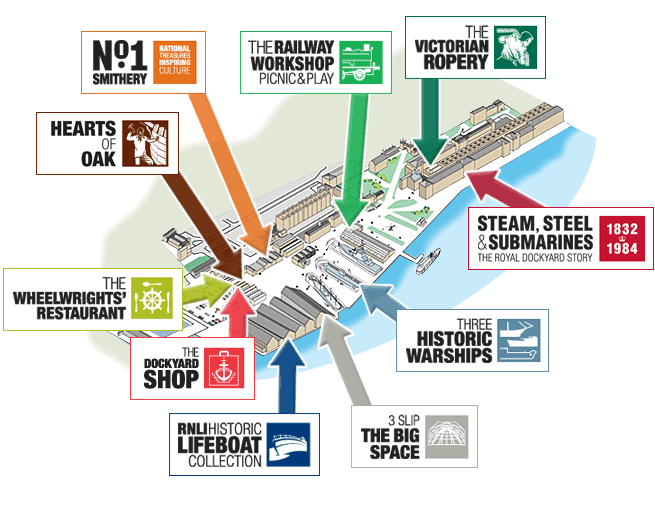 The Historic Dockyard Chatham
Kent ME4 4TE
The Historic Dockyard, Chatham is a stunning 80 acre site with historic buildings, museum galleries, historic warships and a vibrant programme of events and activities.
Children are very welcome!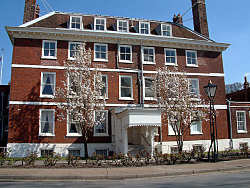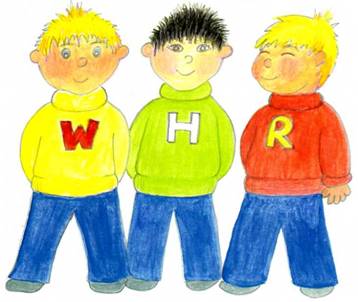 Quick Quiz
 Do you know the answers to these questions?
Which Robert, as legend has it, drew inspiration from a spider in a cave as it repeatedly tried to make a web?

Which Henry famously had six wives?

Which William had friends called Ginger, Henry and Douglas?

Which Samuel was a famous diary writer?



BLOW MY FOGHORN!!!

PLUS
Salty Sam fans can join in with their comments and share them with children all over the world. You will need permission if you are not an adult.
Enter your e-mail address to subscribe to my blog and receive new Salty Sam Blog Posts for free by e-mail every Fun Friday. Your address will be kept private and will not be shared with any third party.
Sign me up at the side bar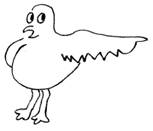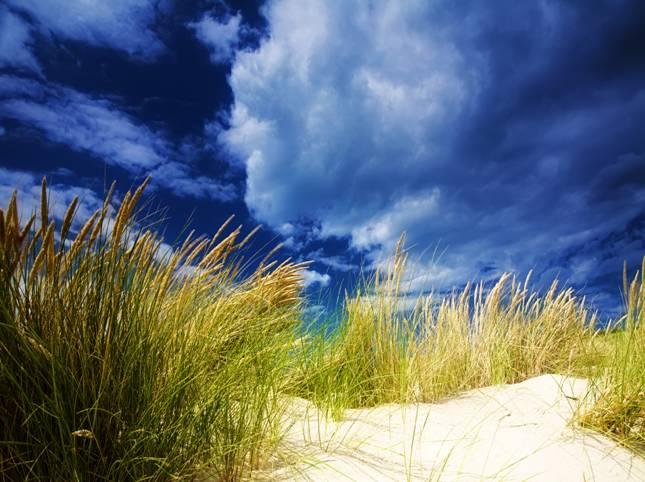 lt's the Weekend!
HOW TO MAKE A DRAWSTRlNG BAG
If you ever go away to visit relations, you may need a little bag to take some things in. There are some instructions on how to make one at
TIP
If you want to use it as a toiletry bag, you should keep your sponge or flannel, toothbrush and bottles in zip-lock bags inside so that they don't leak everywhere!

Or you could make some as party bags and fill them with pressies!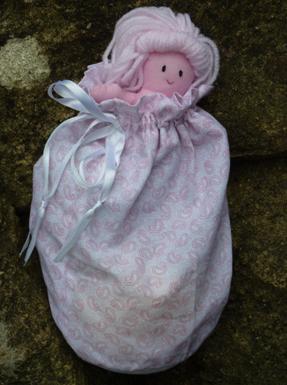 ANOTHER IDEA
If you want to decorate your bag, you can use appliqué shapes.
Appliqué is the technique of layering fabric to create decoration.
There are three ways to do this.

Cut a shape out of a fabric that does not fray (like felt).  This material should be washable if the garment or household article you decorate needs to be washed.  You can make the shape more stable by ironing it onto a piece of iron-on fabric stiffener.

Iron a picture onto a piece of fabric stiffener and satin stitch or zigzag stitch around the edge to prevent it fraying. Then cut away the excess fabric.

Draw around a shaped template – work on the reverse side of your fabric. Cut this shape out and sew around a paper template that is ½cm/⅛ inch smaller than your fabric shape. Sew the hem in all the way around. Iron the hem you have just made. Snip out the stitches and take out the paper.      
Position your appliqué onto where you want it to sit and catch stitch into place – your stitches should not be very obvious.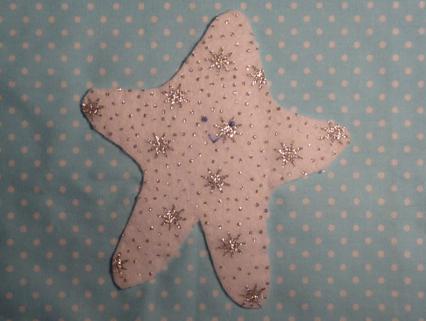 TIPS FOR SEWING
When you thread your needle, use the end that comes off the reel first.

Don't have your thread so long that it knots up as you sew.

Don't put beeswax on your thread.



Crafty Tip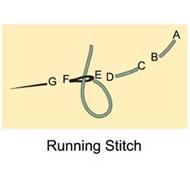 lf you sometimes go to visit relatives and take your slippers with you, you might like to use this pattern to make a really neat shoe bag. You can choose any shape to appliqué on your bag but the pattern for the starfish or seahorse on www.christina-sinclair.com would work well.
Cut a piece of fabric 50cm/20inches by 35cm/14inches. The fabric shouldn't be too thin; it needs to be quite robust, but not so thick (like denim) that it won't gather up easily.
lf you are more than five years old, you will need to add another 10cm/4inches to your measurements (and another 20cm/8inches if you have really big, grown-up size feet).
You will also need a length of cord or strong braid 60-70cm/24-28inches long (or 80cm/32inches for a bigger bag).
Firstly, put your appliqué shape onto one side of the fabric (you can put on as many shapes as you want and place them wherever you want them to be, you could put your initial on your bag as well if you wanted to). But make sure that your design is the right way up on the bag!
Fold the fabric in half and hand or machine-sew along the bottom seam (the 50cm edge) and up the side seam (the 30 cm edge) to 7cm/2¾ inches from the top. Make sure your stitching is very secure and sew a few stitches into the same place at the end of the run of stitches before you cut your thread so that your stitches won't start to undo.
Open up the side seam and sew it back neatly each side of the open top. This will make the end of the cord channel neat.
Turn down a very small hem along the top and sew.
Then turn the top down again to meet up with the top of the side seam and sew along the bottom of the cord channel.
Sew over-sew stitches along the ends of your cord or braid so that they won't fray. lf you use ribbon, cut the ends at a slant to stop the ribbon fraying. Then pull one end through the channel by using a safety pin secured to the cord. (Put the safety pin near to the end rather than right on it.) The safety pin will move easily along the channel and pull the cord or braid with it.
Tie the two ends into a knot.
The bag can be hung up once the top of the bag is gathered up.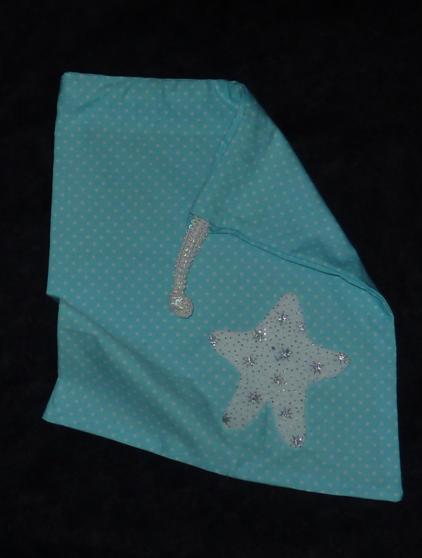 Please note that the material on this blog is for personal use or for use in classrooms only.
It is a copyright infringement and, therefore, illegal under international law to sell items made with these patterns.
Use of all of the toys and projects on this blog is at your own risk.
©Christina Sinclair Designs 2015 
Salty Sam says always be especially friendly
to new children in your class.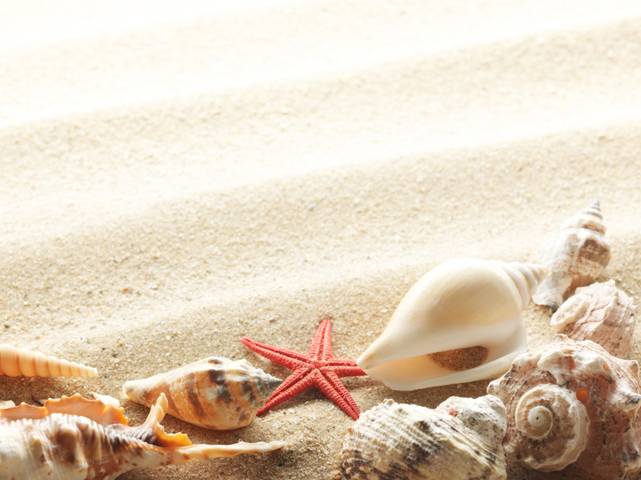 Quick Quiz Answers
Robert the Bruce
King Henry Vlll
William Brown from the 'Just William' books
Samuel Pepys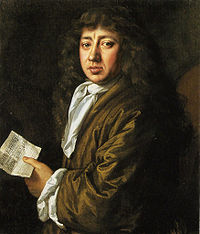 Samuel Pepys
(lived 1633 – 1703)

Embroidery Stitches