March 13th, 2015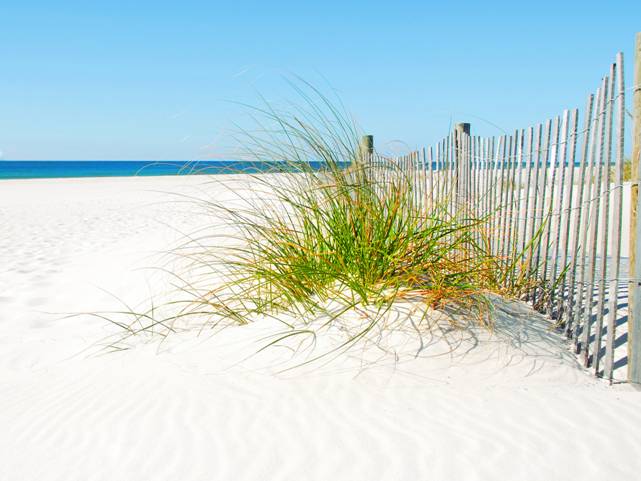 Salty Sam's Fun Blog for Children
Post Number 4
 Barney My Parrot
Hello Everyone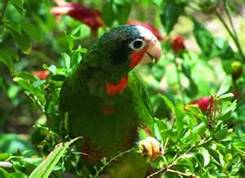 This week l would like to tell you about my good friend and companion Barney the Parrot. Parrots can live for maybe 60-80 years or even more, so taking on a parrot as a pet is a huge commitment.
Barney is what is known as a Cuban Parrot, if you want to know what kind of parrot he is.
Barney used to live with some pirates once. l know this is because he says things like 'pieces of eight', 'yo ho ho and a bottle of rum' and 'hoist the Jolly Roger!'
l rescued him from a zoo that was closing down once and we instantly became good friends. l hate to see animals trapped in little cages or fish in tiny bowls. lt really upsets me.
Barney has his own special perch inside the lighthouse where he likes to sit, but he is always free to go wherever he likes and sometimes he flies around outside the lighthouse. Although he likes flying around in the sky, he doesn't really have too much to do with the other birds.
He doesn't associate much with seagulls because he doesn't find that they have that much to talk about, which surprises him really because they are probably as widely travelled as he is, and they do say 'travel broadens the mind'.
He seems to much prefer the company of humans – although he doesn't like it much when my nephews argue. He prefers a quiet life so that he can have a snooze whenever he likes.
An unusual fact about parrots is that they are one of the few creatures that can see behind themselves – so you can't creep up on him without being noticed!
Barney has a feeding bowl that clips onto his perch and l fill it up with parrot food every day. He also needs fresh water to drink.
ln addition, he loves eating fruit like grapes, apples and bananas but never, never, never avocado, mushrooms or chocolate! These things are really bad for parrots.
His favourite food is peanuts. Oh yes, and he loves being tickled!
He has lots of toys to play with because parrots are very intelligent and if they get bored, they get sad.
Luckily, Barney is almost always happy!
Do you have any pets?
Bye bye everyone – don't forget to subscribe to my blog!
See you next week.
Love and kisses
Salty Sam 

www.christina-sinclair.com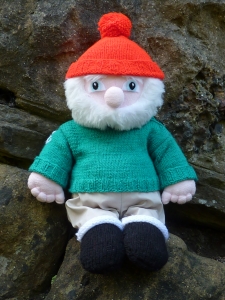 Bill and Bob's Joke of the Week


Bill:  What do you get if you cross a parrot with a watch?
Bob:  l don't know. What do you get if you cross a parrot with a watch?
Bill:  Politicks!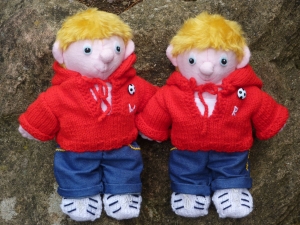 Salty Sam © Christina Sinclair 2015
Unauthorized use and/or duplication of material from this blog without express and written permission from this blog's author and owner is strictly prohibited.
Links may be used to www.christina-sinclair.com

 Picture Gallery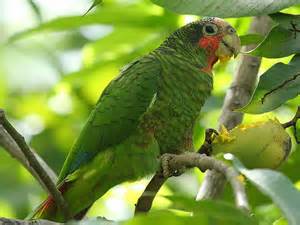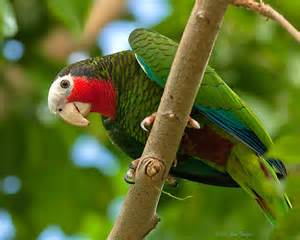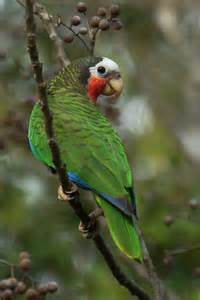 Cuban Parrots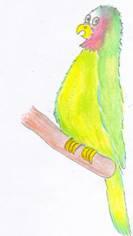 My drawing of Barney

Wildscreen Arkive
have some wonderful films about nature 
Checkout:
http://www.arkive.org/cuban-amazon/amazona-leucocephala/#video-01.html



  THE SALTY SAM NEWS DESK


 
Well, I've been telling you about my home and my family and now Barney my companion but I expect you would like to know about some of the other residents of Rocky Bay.
Rocky Bay is the nearest town to my lighthouse home. It is a West Country fishing town nestling into a hillside with a harbour and a dockside pub called the Rusty Anchor Inn.
All the usual tourist attractions can be found there for anyone wanting a terrific staycation: tearooms, a theme park, safari park and funfair, etc.
There is a busy lifeboat station, a coastguard helicopter pad and a police station.
The town is surrounded by farmland and woods.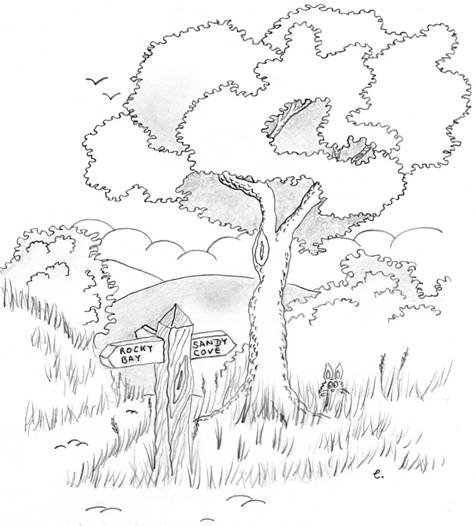 Sandy Cove is next to Rocky Bay. This is a sandy, tourist beach just to the east of Rocky Bay with ice cream kiosks, cafés and a Punch and Judy show all situated along the promenade.
Sandy Bay is a pretty place, ornamented with palm trees and changing huts. Beyond the promenade are sand dunes and behind them are a campsite and golf course. And beyond that is Auntie Alice's cottage which overlooks a river that runs down to the sea.
At the top of the quay is an old inn called the Rusty Anchor run by the landlord who is called Reg. This inn overlooking the Rocky Bay Harbour is always full of local residents, sailors and tourists who love visiting this part of the world.
There is a lovely atmosphere in the pub and Reg is very good at laying on a variety of entertainments.
Reg keeps some playing cards and domino sets under the bar which people can borrow. There is a darts board up on the wall and a skittles alley in the back room. There are also regular quiz nights and karaoke evenings as well.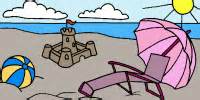 NEWSDESK MINIMAKE
PARROT TOYS
Barney always likes to have new toys to play with. He likes them to be colourful and better still make a noise! If you have a parrot, you can make toys by using empty thread reels and very large wooden beads strung onto cord. Add a little mirror or bell at the bottom. Make sure that everything is secured together well and won't fall apart.
If you have a budgerigar, you could make smaller versions.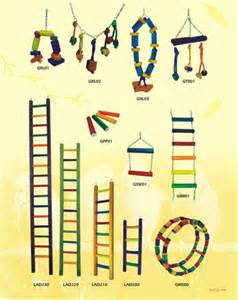 Toys for parrots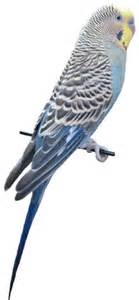 A budgerigar

And if you would like to see some pictures of more beautiful birds, check out my pinboard at:
https://www.pinterest.com/TheSaltySamBlog/birds/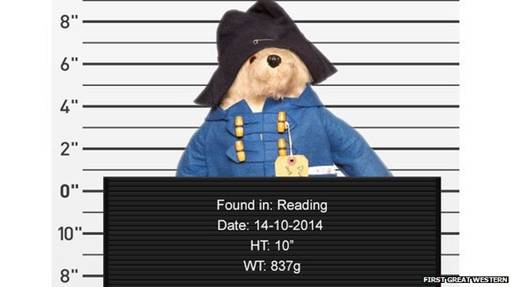 If your main companion is your teddy and you happen to have left him or her on a train in my part of the world, did you know that those very kind people at Great Western Trains have a gallery of lost bear mug shots on their website for you to check through so that you can see if you can find your errant bear? 
https://www.firstgreatwestern.co.uk/contents/teddyrescue 

New blog posts are published every Friday morning. Tell all your friends that they are welcome to come and join in the fun too. 


Salty Sam fans can join in with their comments and share them with children all over the world. But remember that if you are not an adult, you must ask permission to post a comment!
You don't have to give your real name if you don't want to, and just your first name will be enough.
It would be really nice if you could say your age (of course adults don't have to) and what part of the World you come from as well.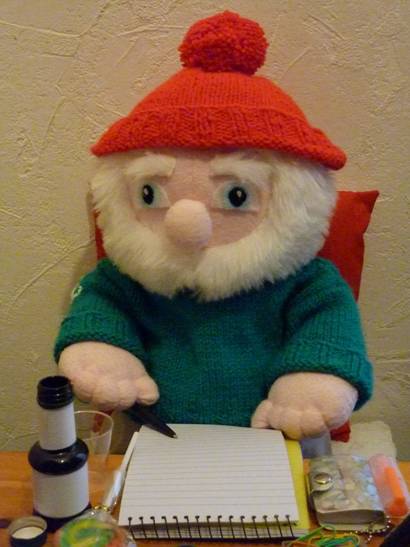 Me writing my blog

*********************
TO ADVERTISE ON THIS BLOG
PLEASE CONTACT:
christina.sinclair.ads@aol.co.uk
*********************

Did you know that the county of Essex has the country's smallest town and largest village? (They are Manningtree and Tiptree)
Mersea Island is on the Essex coast about nine miles south of Colchester.
The Mersea Island Museum has puzzles and quizzes especially for visiting children. Check their website for opening times.
http://www.merseamuseum.org.uk/



   Days Out…

 
The Mersea Island Museum, Essex
Children are very welcome


 Quick Quiz 
Which animal has won the most wartime medals?
Which is the biggest bird?
Which is the smallest bird?
Which bird lets another bird bring up its young?
Which bird has the biggest wingspan?
Which bird flies the fastest?
Which group of birds is the most intelligent?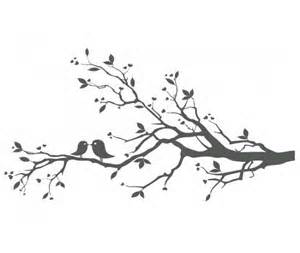 BLOW MY FOGHORN!!!

PLUS
Salty Sam fans can join in with their comments and share them with children all over the world. You will need permission if you are not an adult.
Enter your e-mail address to subscribe to my blog and receive new Salty Sam Blog Posts for free by e-mail every Fun Friday. Your address will be kept private and will not be shared with any third party.
Sign me up at the side bar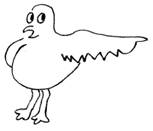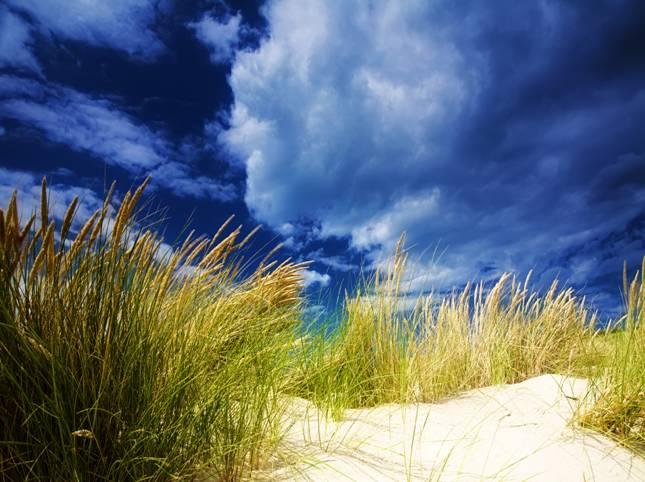 lt's the Weekend!

 
HOW TO MAKE A FRUlTSALAD
 
Choose any mixture of sweet fruit that you like – you can experiment with combinations.
Cut your larger fruit into smallish cubes and discard all the things like skins, cores and pips that you wouldn't want to eat.
Small berries can go into your salad whole but strawberries will need to have their leaves taken off and be cut in half.
If you use a tin of pineapple chunks, you can add the juice from the tin to the salad, otherwise add a small serving of apple juice or pineapple juice or orange juice or a mixture of two together. Give it all a good stir.
You can sprinkle some cinnamon or nutmeg on the top if you like.
Strawberries and blueberries are a good combination. So are peaches and blueberries.
Choose nice dishes to serve your masterpiece in and eat it straight away.

Please note that the material on this blog is for personal use or for use in classrooms only.
Use of all of the toys and projects on this blog is at your own risk.
©Christina Sinclair Designs 2015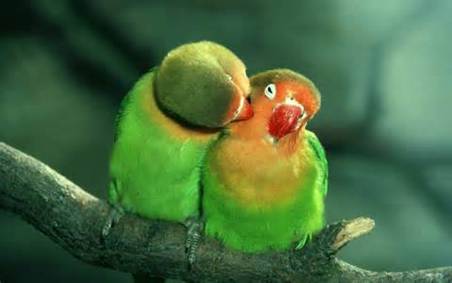 Salty Sam says don't forget that if you want to share your food with your pets,
make sure it is okay for them to eat it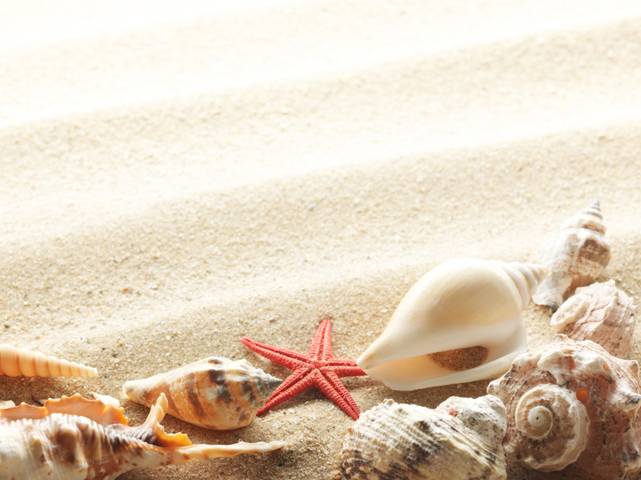 Quick Quiz Answers 
Pigeons have won 32 Dickin Medals (more than any other animal). Pigeons were called up to give service in the wars just like men and women were and they were given special ration coupons for their food.  They were used to carry messages.
An ostrich – but its brain is smaller than the size of its eye
A humming bird – less than 5cm
A cuckoo
A wandering albatross – can be about 3½m which is wider than a small plane
A swift – up to 160 kph
Probably the Corvids (crows, ravens, jays, etc.) – although Barney would say that it is parrots!
A humming bird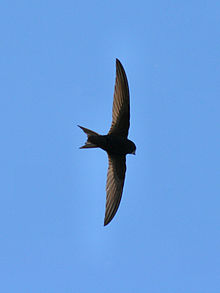 A swift 
A wandering albatross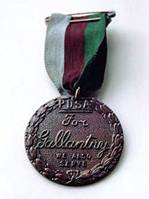 A Dickin Medal is presented by the People's Dispensary for Sick animals 'for gallantry' (that means bravery) and is equivalent to the Victoria Cross which is the highest honour given to people. lt was instituted by Maria Dickin, the founder of the PDSA, in 1943.
lt has also been awarded to dogs, horses and a cat called Simon.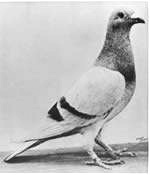 William of Orange (message carrier) – recipient in 1945
(There is a children's section on the PDSA website www.pdsa.org.uk)
http://www.pdsa.org.uk/about-us/education