January 8th, 2021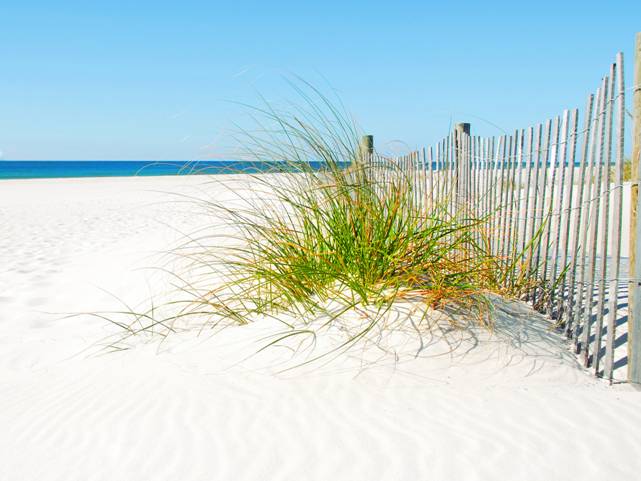 Salty Sam's Fun Blog for Children
Number 308
Waterfalls
Hello Everyone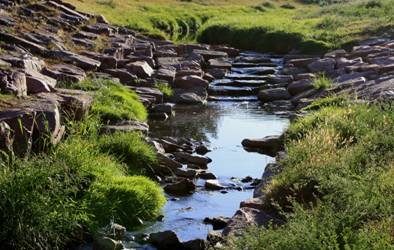 Upstream from Auntie Alice's cottage is a waterfall.  lt isn't a very high one so it isn't very noisy.  lt is like a step in the river – or a little dam.  lt was made by people.  This kind of mini waterfall is called a weir.
Most waterfalls though, are made by nature.
The largest of waterfalls can be so noisy you can hardly hear people talk above the sound of them. 
Waterfalls can be very high or very wide or just tumble over a few rocks in a stream creating a froth in the water.
Some of them freeze solid in winter, and if they are large enough, mountaineers like to climb them.
A waterfall is really a stream or river falling over a step or cliff in the ground. 
Sometimes this happens when the water in a stream or river passes over a layer of hard rock and then over a layer of softer rock.  The water erodes (washes away) the softer rock over a period of time. 
The bottom of the waterfall is called a plunge pool.
As the waterfall becomes older it, can move upstream and lose height until it becomes a series of rapids.
So waterfalls can be caused by erosion and also cause erosion.
But sometimes waterfalls occur because some more drastic movement has taken place, like a rift in the ground caused by an earthquake or landslide. 
Sometimes the land can be shaped by volcanic or glacial activity too.  (A glacier is a moving river of thick ice.)
And of course no two waterfalls are exactly alike.
ln the past, fast flowing water was often a good site to build a water mill.  The falling or moving water would power a big wooden wheel which would move grinding machinery inside the building to grind up grain to make flour.
Nowadays, the movement of water is harnessed to make electricity.  This is called hydroelectric power.  You need to build the equipment needed to translate the movement of the water into electricity but from then on nature does all the work!
(You can have very small machines to do this work, they can easily be exported to Third World Countries.)
There are lots of different names for different types of waterfall. 
The one that looks like a wide curtain is called a ledge waterfall. 
The one that goes down a series of rocks that look like steps is called a cascade waterfall. 
A fan waterfall looks like a fan coming over a rock. 
A chute waterfall pushes a large volume of water through a vertical passage which creates very high pressure in the flow of water. 
There are many more names too; like the horse tail waterfall which falls a long way down, stays close to the rocks underneath but splays out at the bottom – it looks like a horse's tail.
Some waterfalls are so spectacular they become world-famous.  Tourists flock to see them and take photographs.
Niagara Falls is what is called block (or sheet) waterfall because it comes from a very wide river. Niagara Falls actually has two falls: the Horseshoe Falls, at 75m high, and the American Falls at 55m high.  You may have heard that some dare-devils like to go over it in a barrel. Not for me, l think!
The Niagara River was formed in the last lce Age.  lt is only about 12,000 years old, so as rivers go, quite young. 
The waterfall is there because the land was shaped by glacial activity. 
lt now lies on the Canadian-US border.
One fifth of all the fresh water in the world lies in the four Upper Great Lakes – Michigan, Huron, Superior and Erie.  All of the outflow empties into the Niagara River and eventually cascades over the falls.
Niagara Falls is the second largest waterfall in the world and attracts millions of visitors every year.  They often wear waterproof clothing, including waterproof shoes, because the water from the falls sprays up into the air so much.  This spray turns into spectacular sheets of ice in a cold winter.  Mini icebergs form too and float down the river.
But Niagara Falls carry so much water it is nearly impossible for it to freeze;  although sometimes there is freezing further upstream which reduces the flow of water.
You may already know that the highest waterfall in the world is called Angel Falls. 
lt is found in Venezuela in South America.  lt is named after US pilot Jimmy Angel who flew over them in 1935.
lt drops 979m or 3,212 ft, which is two and a half times the height of the Empire State Building or more than four times the height of Canary Wharf.
The drop is so high that in the heat of summer, the water becomes just a mist rather than a stream of water by the time it hits the ground below.
But the biggest waterfall in the world is Victoria Falls.
Victoria Falls is on the border between Zaire and Zimbabwe.
lt is so noisy that the water can be heard from 40 kilometres away – that is 25 miles.  You can see the huge cloud of spray that rises high into the air from 32 km or 20 miles away long before you hear the thundering of the water.
After the Zambezi River wends its way across Africa for 1,000 miles it falls into a deep chasm over a cliff to form these famous falls.  The falls are wide and throw rainbows up into the water mist that sprays up above the cliff edge.  The water falls into a gorge and then drains away into another narrower river beneath.
Livingstone, a famous Victorian explorer, named this waterfall Victoria Falls after his queen but locally this spectacular sight is know as 'Mosi oa Tunya' which means the 'Smoke that Thunders'.
Victoria Falls look very different at different times of the year.  Over the seasons of the year, it changes its appearance tremendously.
After the rainy season, the river is a raging torrent that breathes clouds of spray a mile high above the gorge.  The animals like elephants and baboons that use it as a source of drinking water dare not go into the swift currents because they are too strong.  Only hippos and crocodiles venture in.
At the beginning of the summer, the river calms.  The nights are cold and it is shrouded in an eerie mist every morning.  The Sun is hot in the day time and the river evaporates more and more as the days go by.  Sand cliffs appear as the water level drops and the local bird population of kingfishers and bee-eaters take the opportunity to excavate burrows before the Sun bakes the earth hard in order to nest and lay eggs.
By September, the weather is so hot and dry and the river so depleted, that there is more land than water across the width of the river bed. 
The exposed sand banks are the perfect place for water birds to set up home and breed.  The waterfall is nearly dried up and the land around is brown and parched.
When the rainy season returns, weeks of heavy rain swells the river and the falls thunder again.
lt needs to be a really hot summer for the river near Auntie Alice's cottage to start drying up!
Bye bye everyone – don't forget to subscribe to my blog!
lf you like my blog, please support it by telling all your friends and followers about it.
Thank you!
And see you again next Fun Friday!
Love and kisses
Salty Sam

www.christina-sinclair.com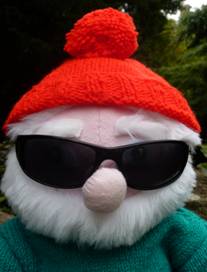 Bill and Bob's Joke of the Week


Bob:  What kind of underpants do storm clouds wear?
Bill:  l don't know.  What kind of underpants do storm clouds wear?
Bob:  Thunderwear!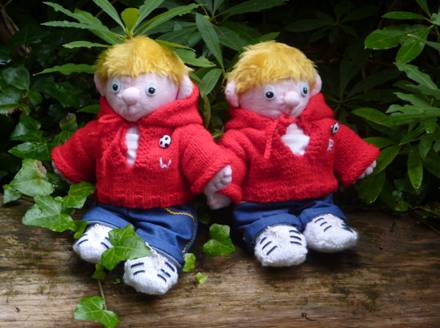 Salty Sam © Christina Sinclair 2015
Unauthorized use and/or duplication of material from this blog without express and written permission from this blog's author and owner is strictly prohibited.
Links may be used to www.christina-sinclair.com

Picture Gallery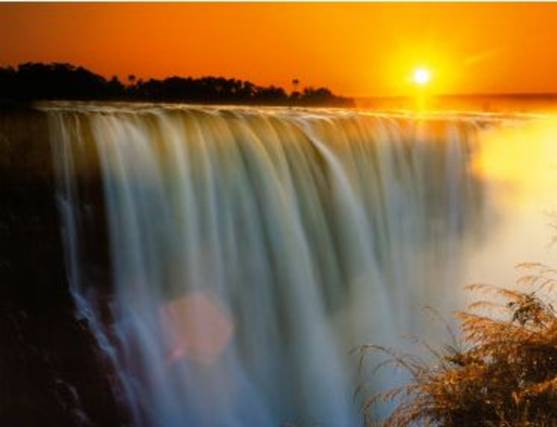 Victoria Falls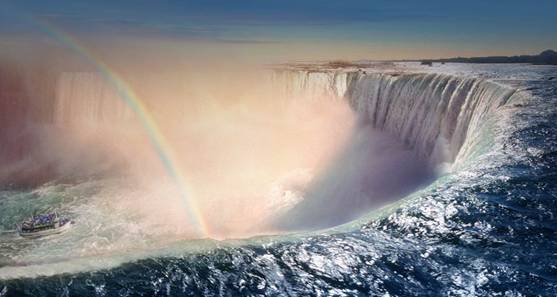 Niagara Falls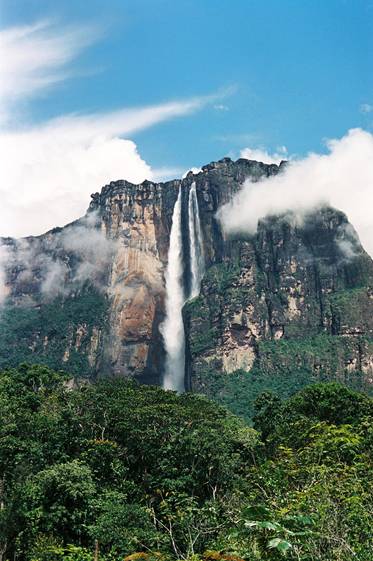 Angel Falls



   THE SALTY SAM NEWS DESK


So this week, everyone went back to school after the Christmas holidays.  (It didn't last long because the next day they were in lockdown again and had to go back to home schooling.)
But when Bill, Bob and Emily went into their classroom they were surprised to see that only a quarter of the children were there.
Miss Pringle explained that all the rest of the children were at home with flu!
She said that there seemed to be a bit of an epidemic, and influenza had Rocky Bay in its grip!
Miss Pringle explained how cold and flu germs are really tiny.  So tiny in fact, that you can't see them.
They live in people's bodies and make us ill, but can live outside the body too.
If you sneeze without covering your face, you can spread germs.  A sneeze can travel at over 100 miles per hour and has tremendous force which means that you will spray germs out into the air for other people to breathe in.
Germs can also live on surfaces for hours and then if you touch those surfaces, you can pick the germs up on your hands.  If you then rub your eyes, the germs can get into your body.  Cold germs love getting into your body via your eyes.
So you can pick up germs from door handles and the hand rails inside buses.  You can pick them up from the handles of supermarket trolleys or money.
The warmer the air is, the longer the germs can live on surfaces. 
When the weather is cold, people shut windows and turn up the heating, and the inside environment is warm and moist.  There is little ventilation because everyone is trying to keep the heat inside the room.
There are more colds around in the winter than the summer.
Miss Pringle explained how important it was to wash your hands with soap.  Germs will be dislodged by soap and you will wash them away.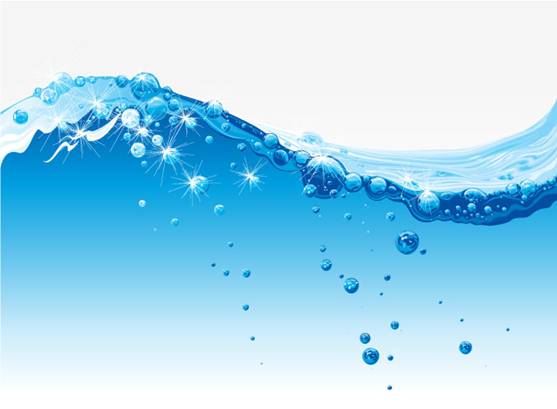 When people do some cooking they should wash their hands before they start touching food and utensils.
Everyone should always wash their hands after going to the toilet as a matter of habit.
Wherever there are toilets, there are always hand-washing facilities.
It is important to strengthen your immune system too.  Your immune system is inside your body and is your natural way of fighting infections.
You can do this by eating healthy food and taking exercise. 
Almost everyone gets ill from time to time with a head cold or even flu.
The best thing to do is rest, drink fluids and keep warm and this will help your body fight off infections.
Miss Pringle had taught the children a very important lesson.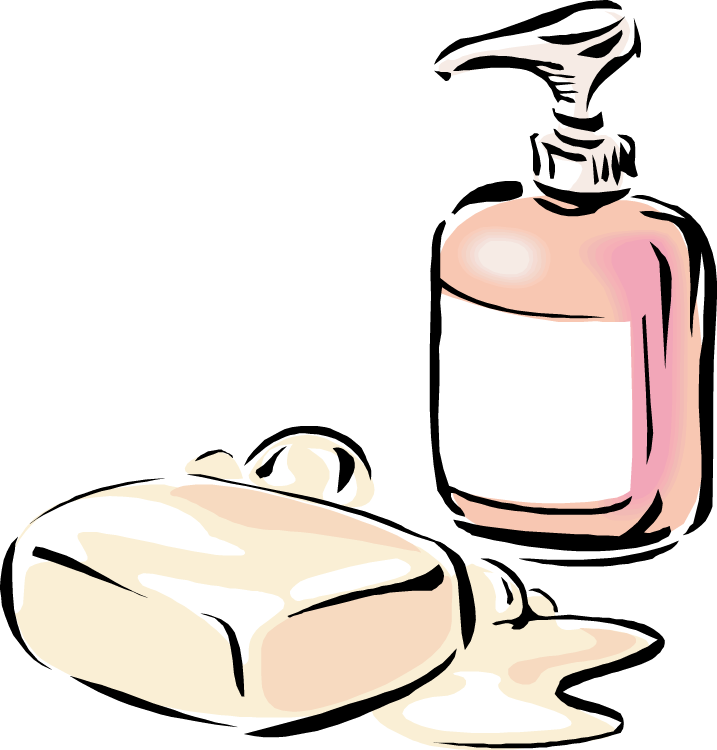 Salty Sam says
lf you are stuck at home, l hope my blog cheers you up, teaches you lots of things and stops you from getting bored.  
Please tell your friends about it so that it can help them too!

*********************
TO ADVERTISE ON THIS BLOG
PLEASE CONTACT:
christina.sinclair.ads@aol.co.uk
*********************


Quick Quiz
Do you know what these idioms mean?
Don't throw the baby out with the bathwater
Something (like a story) doesn't hold water
Treading water
To be in deep water
To spend money like water
To land in hot water
To dip one's toe in the water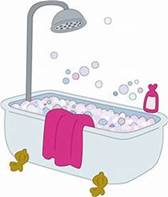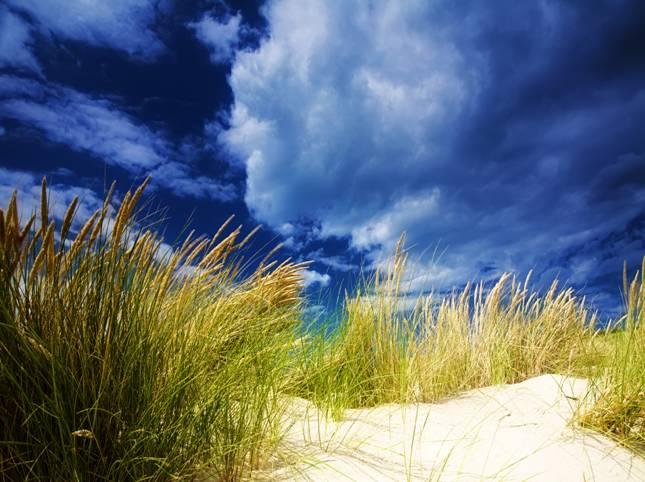 lt's the Weekend!
HOW TO MAKE A WATERFALL SHAWL FOR A 12" DOLL
This shawl is knitted in sparkly white yarn to make it look extra special.
It goes well with trousers or a dress.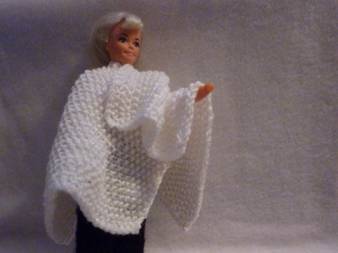 SHAWL (KNIT TWO)
Using 4mm knitting needles and white dk yarn cast on 27 stitches
Slip 1 (knit 1, purl 1) repeat the last 2 stitches until the end of the row
Repeat the last row 59 times (60 rows)
Cast off
TO MAKE UP
Sew half way down between the two halves using over-sew stitching to create a back seam.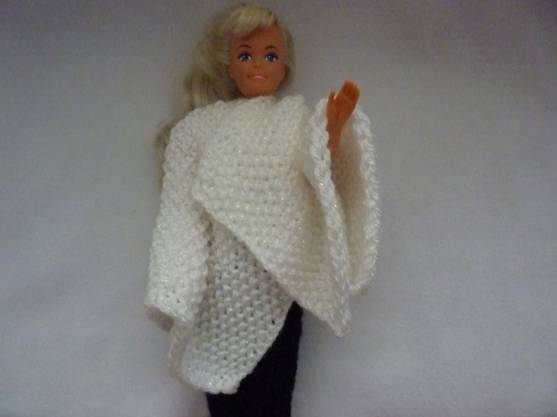 Please note that the material on this blog is for personal use and for use in classrooms only.
It is a copyright infringement and, therefore, illegal under international law to sell items made with these patterns.
Use of the toys and projects is at your own risk.
©Christina Sinclair Designs 2015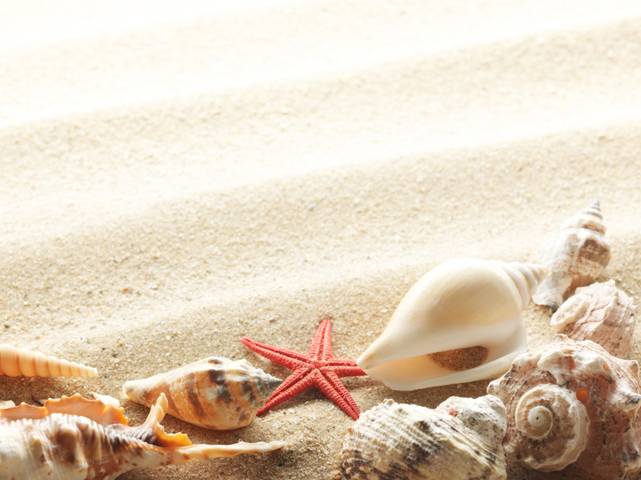 Quick Quiz Answers
Don't throw the baby out with the bathwater – don't throw out good ideas with the bad ones – if you reject a plan, it is worthwhile keeping any good parts of it
Something (like a story) doesn't hold water – it doesn't seem believable
Treading water – not progressing, just keeping where you are without moving forward
To be in deep water – to be out of your depth, to be in a bad situation that is hard to cope/deal with
To spend money like water – to spend money like it has little value
To land in hot water – to get yourself into trouble with someone in authority
To dip one's toe in the water – to try something out in a careful manner – the opposite to 'jumping in at the deep end'