April 1st, 2022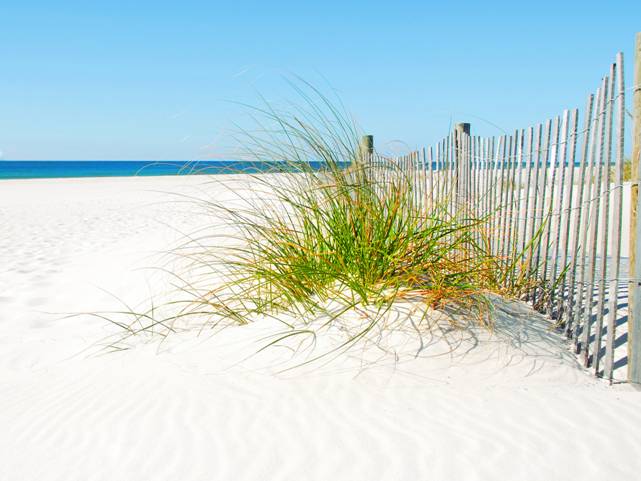 Salty Sam's Fun Blog for Children
Number 372
Rolls-Royce
Hello Everyone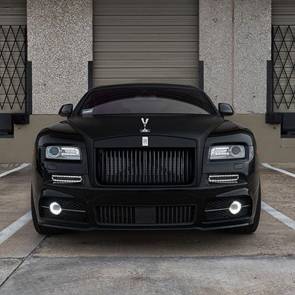 We have a retired pop star living in Rocky Bay.
His name is Zig Zagger. l have told you about him before.
He lives in a secluded mansion and has a comfortable life.
On the rare occasion that he drives into town he always comes in a silver Rolls Royce.  He calls it his roller.
The children saw him the other day.  He is very friendly and always says hello.
One way to spot whether a car is a Rolls Royce is if it has a figure of a flying lady on the front of it.
This bonnet ornament is called The Spirit of Ecstasy.
The first figure that was perched on the bonnet of a Rolls-Royce car was a statue commissioned to represent a lady called Eleanor Thornton.
She was the secretary of John Douglas-Scott, Montagu Second Baron Montagu of Beaulieu.  He was a motoring pioneer.
You may have heard of the Beaulieu Motor Museum.
You may have even been there, because lots of people visit it.
The figure was to be a personal mascot to be put on the front of his 1910 Rolls-Royce Silver Ghost.  The figure was named The Whisper.  The statue had her finger up to her mouth as though she was keeping a secret.
Other people too, put figures at the front of their bonnets, and some of them were a bit jokey – so perhaps not very fitting for a car with such dignity and prestige.
The Rolls-Royce Company decided to create a standardized figure that would be put on all their cars.  They took matters into their own hands!
She is the now-famous and iconic Spirit of Ecstasy.  The statue is leaning forward and her clothes look like they are streaming out in the wind behind her as the car drives along.
The Rolls Royce Company was formed a long time ago when cars did not look like they do today; and is now known all over the world as a company that makes the most luxurious cars imaginable.
The company was started by two men.  They were quite different but liked each other the minute they met. 
Charles Rolls had been born into a rich family.  His father was a Baron.
He was born in London but his family had large estates in Monmouthshire in Wales.
He went to Eton College; an elite school not far from Windsor Castle.  He then went to Cambridge University to read mechanical engineering.
He loved cars and car racing and set up a company with financial support from his father in 1903.  He and his business partner Claude Johnson imported and sold foreign cars.  lt was one of the first car dealerships in Britain.
But Rolls had a dream to make an English car that would have a great reputation for quality and then he would sell it to his customers.
He was only twenty-six when he met up with Henry Royce, a large, bearded man fourteen years older than he was, over lunch at the Grand Central Hotel in Manchester one day in 1904 to discuss business.
Henry Royce came from a very different background.
His family were from rural Cambridgeshire and were not rich.  They had been running a flour mill but business was not good and the family decided to move to London.
Royce started earning at the age of nine as a paper boy when his father died.  He did not have much schooling as a child, and after studying hard at night school when he was older; he took up an engineering apprenticeship – that means a kind of student of a trade or occupation whilst working in a company.
Eventually, he started his own electrical engineering business before designing and building his own car.
This car made a good impression on a keen motorist called Henry Edmunds who knew Rolls.
ln those days, owning a car and motoring around the countryside was like a hobby.  And owning a car was really only for the rich.
Nowadays, we use cars for transporting us from one place to another and lots of families have one. 
Edmunds insisted that Rolls come and meet Royce in Manchester.
Rolls was not that interested in coming; but the meeting was to be very successful.
Rolls loved the car Royce had made.  He also had a lot of admiration for Royce and what he had achieved. 
He could see how hard-working he was and how able he was in overcoming difficulties.  These are two very important qualities needed to make a business a success.
An agreement to work together was made on that day.
The Rolls-Royce car company was formed in 1906.
Johnson became managing director of the company. Royce, with his manufacturing expertise designed and built the cars, and Rolls, with his access to money, his personality and contacts was very good at marketing the cars – that means putting them in the public eye.
ln 1906, Rolls won the Tourist Trophy Race on the lsle of Man (island in the lrish Sea).  The average speed that the car raced at was 39 mph!
That seems a very low speed to us today, doesn't it?
Later that year, the first Silver Ghost was built.
The quality of the car was remarkable, and this car was the only model made by the company for sixteen years. 
lt was famously said that the car ran so smoothly that a glass of water placed on the engine would not spill a drop. 
The car was famous for its elegance and comfort, and later, in the 1950s, became the transport of choice for the Royal Family when attending important functions.
Rolls-Royce went on to break records for speed and reliability.  The company also started to make aeroplane engines from 1914.
Rolls had always loved hot-air ballooning and then went on to fly aeroplanes. 
He became the first person to make a non-stop double flight to cross the English Channel. 
But unfortunately, one month later, also became the first British person to die in an air crash.  This happened during a flying display at Bournemouth (a town on the south coast of England) when the tail of his aircraft broke off.
lt was 1910, and he was only 32 years old.
Royce died at the age of 70 having been awarded the OBE after the First World War and he was also made a Baronet in 1930 for his contribution to British Aviation.
The two men made a success of their business because of their complimentary skills and a huge passion for what they did.
Aeroplanes today, still have Rolls-Royce engines, and people with enough money and a love for luxury still drive Rolls-Royce cars.
lf you like my blog, please support it by telling all your friends and followers about it.
Thank you!
And see you again next Fun Friday!
Love and kisses
Salty Sam

www.christina-sinclair.com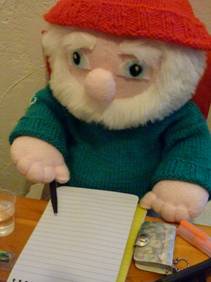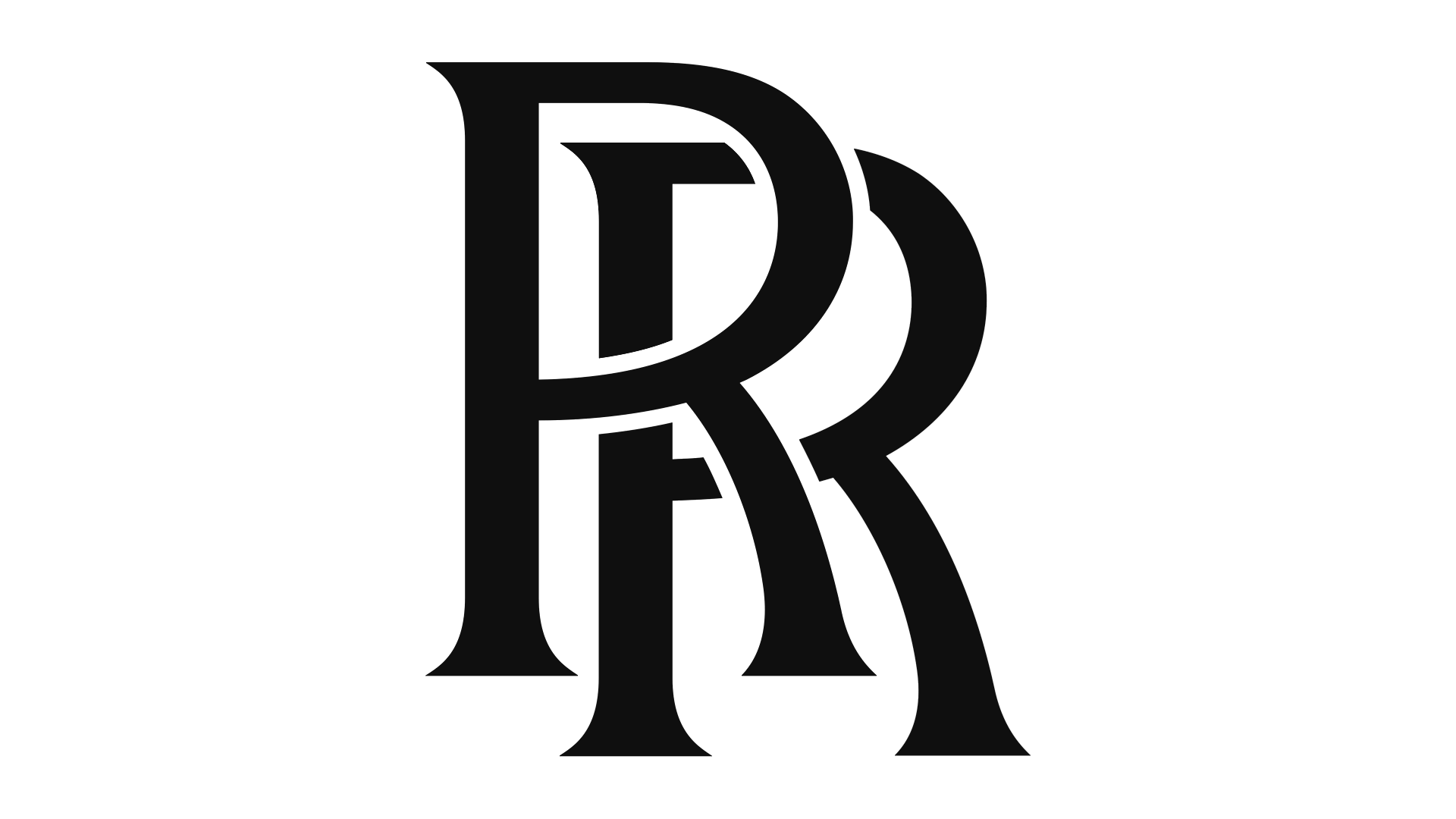 Bill and Bob's Joke of the Week


Bob: Did you know l have a fear of speed bumps?
Bill: No, really?
Bob: Yes, but l am slowly getting over it!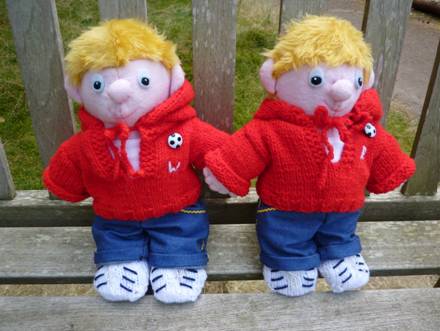 Salty Sam © Christina Sinclair 2015
Unauthorized use and/or duplication of material from this blog without express and written permission from this blog's author and owner is strictly prohibited.
Links may be used to www.christina-sinclair.com

Picture Gallery

Rolls-Royce Phantom III Cabriolet 1939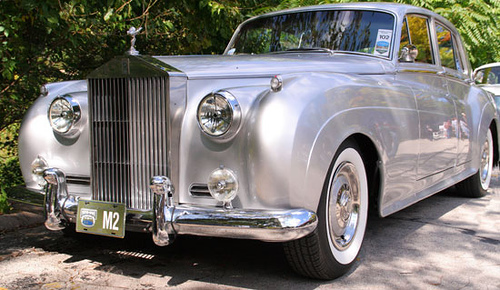 Silver cloud 1957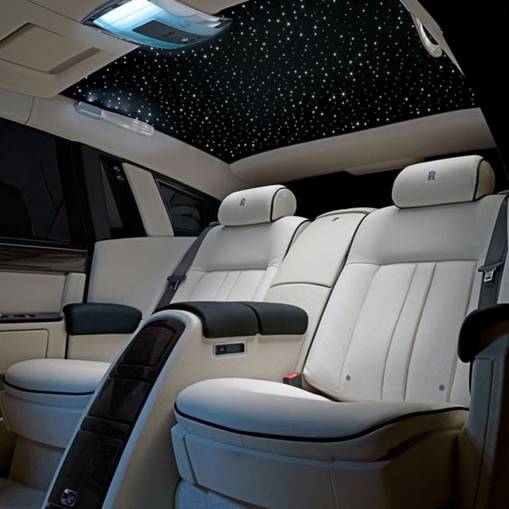 Rolls Royce Phantom Series 
With the double R logo on the seats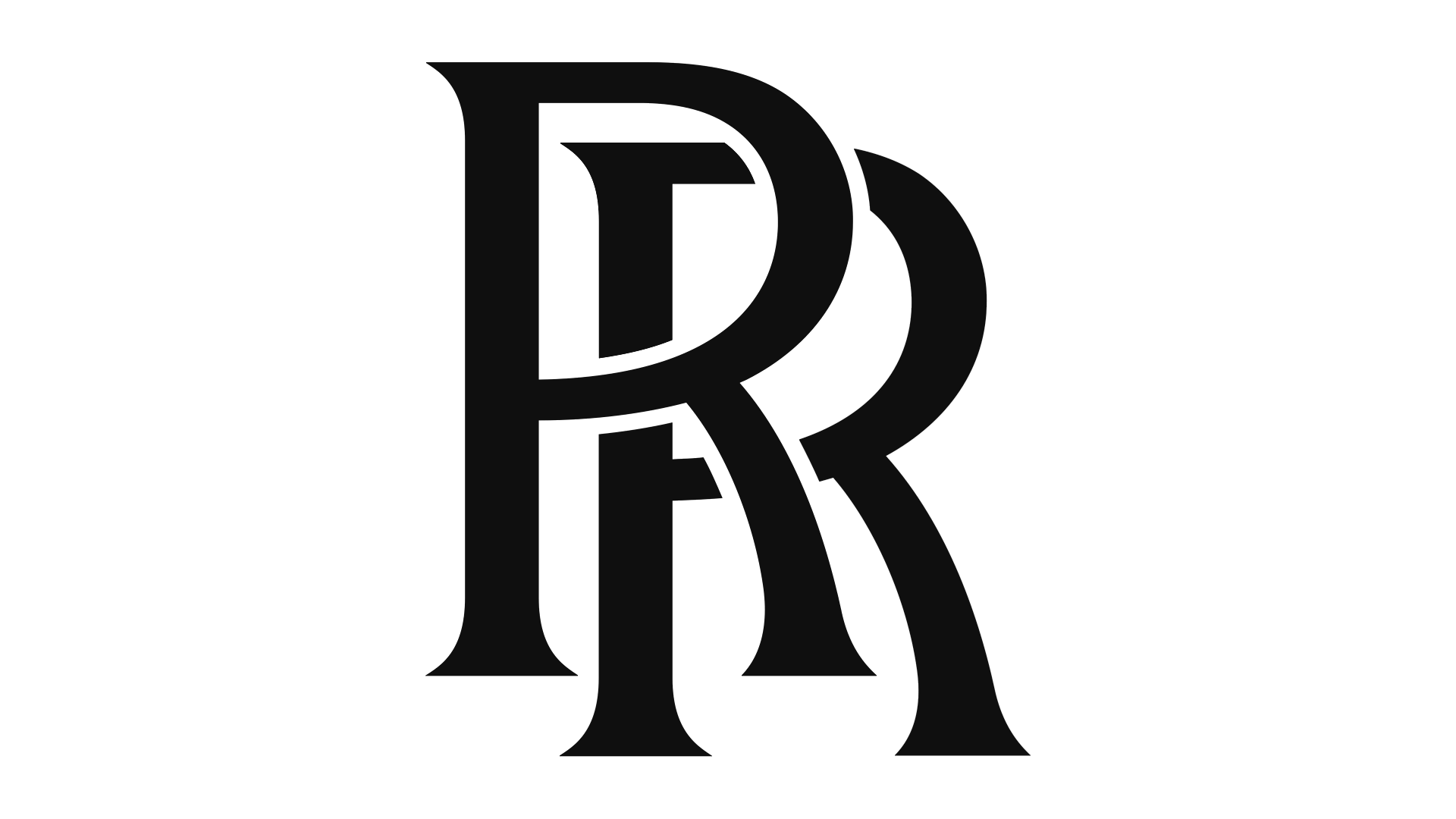 THE SALTY SAM NEWS DESK


This week, Auntie Alice sat down to do some knitting.
The weather wasn't very nice last Sunday afternoon, so she decided to start doing some charity knitting instead of working in the garden.
She sat and knitted while she watched daytime television and ate chocolate.
What a lovely way to spend a dull afternoon.
She carried on every evening for a week and in the end had quite a pile of finished garments to put in a big package.
Then she went to see Mandy Livers, the post mistress in the Rocky Bay Post Office, and sent her hats, scarves and fingerless gloves to:
Freepost RTXJ–SXZA–YSEB
The Mission To Seafarers
St. Michael Paternoster Royal
College Hill
LONDON
EC4R 2RL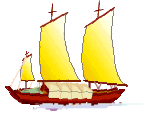 NEWSDESK MINIMAKE
MUFFLER AND HAT FOR A SEAMAN
These are the patterns she used.  They are really easy patterns for a beginner:
To knit a muffler:
(KNIT ONE)
Cast on 40 stitches and knit in garter stitch or rib or moss stitch throughout until the work measures between 120cm-150cm; then cast off
Do not use stocking stitch because the sides will curl up.
To knit a hat:
(KNIT TWO)
Using 4mm knitting needles and dk yarn cast on 58 stitches
Knit 3, purl 2 (knit 2, purl 2) repeat last 4 stitches until 5 stitches remain knit 2 purl 3
Repeat this row 79 times
Cut the yarn off leaving a length of about 30cm to work with
Run the yarn through the stitches
TO MAKE UP
Sew up the seams right sides together and pull the top of the hat in then secure and neaten all ends
TIPS
If you want to knit stripes that will go all the way around your hat, cast on 114 stitches and make one seam at the back instead of a seam at each side.
You can, of course, knit your hat in one piece by casting 114 stitches onto your needle to begin with; but a lot of newbie knitters may find it difficult to cope with that number of stitches on their needle at once.
If you want to use up oddments of yarn to make this hat and you need to put a stripe into it, you can make the hat in two parts and just put a stripe across the front to keep it neat.
If hats are distinctive, every man will know which hat is his.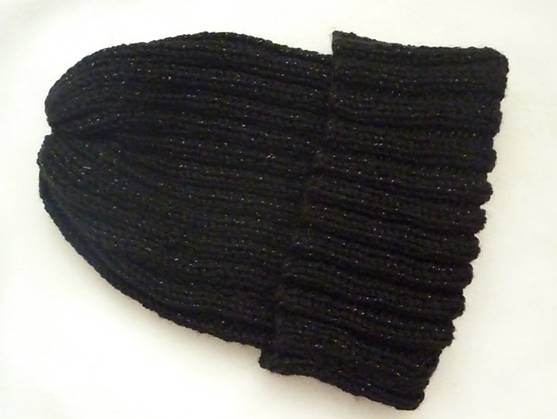 And Bill and Bob have been very upset recently about all the little, refugee children's terrible suffering just like everybody else. A situation like this shows us the worst of humanity and the best of humanity. There is hope. There is an opportunity for humanity to be open to new patterns of behaviour and not keep repeating history.
Then Bill and Bob hit upon an idea to raise money to help.
They bought some bamboo skewers with their pocket money and their dad cut them into shorter lengths for them.
Then Bill and Bob cut some pieces of paper into long rectangles that would be wrapped around one end of each stick to make a flag.
They drew on shapes and stripes and employed their best colouring-in skills to make sand castle flags with the designs of different countries' flags to sell. 
Some of the children at school wanted to help too.
Henry and Emily made some flags as well of course and the children got quite a production line going on the dining room table in Primrose cottage.  There was lots of drawing and painting and gluing going on.
Betty Clutterbuck in the Rocky Bay Tea Rooms and Gladys Friday in the Rocky Bay Tourist Information Office said they would display the flags on their counters and sell them to the tourists.  
People could pay whatever they wanted for them.
Bill and Bob supplied each lady with a collection tin and a poster to draw attention to the fundraising scheme.
Rocky Bay is full of sunshine and pink blossom; it won't be long now before the summer tourists start coming!
After all we had better weather in Rocky Bay last week than they had in the Bahamas!

*********************
TO ADVERTISE ON THIS BLOG
PLEASE CONTACT:
christina.sinclair.ads@aol.co.uk
*********************


Hobby Time
How to plant bare-rooted trees.  
We lost eight million trees in this winter's storms. lt has never been more urgent to be planting trees.
lt is now the very beginning of April and this is the very last chance that anyone has to plant bare-rooted trees.  You may find some in an end-of-season sale.
Whether you want to plant a hedge, orchard, or just one tree, buying bare-rooted plants is the cheapest way to buy them.
Bare-rooted trees are grown in lines in a field before they are dug up to be sold.  This gives them lots of room to spread their roots out and get them pointing down in all directions.
The roots will not become pot-bound and start travelling round in circles, which can happen when a plant is left in a pot for too long.  This is called being pot-bound.
Pot-grown trees can be planted at any time of year but bare-rooted trees can only be planted during the winter.  This is called the dormant season. 
That is because it is when the trees go to sleep.
The dormant season is between November and March (in the Northern Hemisphere).
You can buy trees by going to see specialist growers or have them sent to you through the post.  Many of these companies will take orders during the summer.
The trees will be carefully wrapped up before they are sent to you.
lf you pick some flowers and don't put them in a vase of water, they will start to wilt really quite soon.
But your trees will survive travelling through the post because they are asleep and will not notice that they have no water to drink.
When they arrive you will want to plant them straight away. 
lf this is not possible, you could plant them in a convenient, temporary place for a while. 
Somewhere like a cleared vegetable plot will be fine because the soil will be loose and you can dig your trees up quite easily again and then take them to where you want them to be permanently planted.
This procedure is called heeling in.
ln order to wake your trees up, you will need to soak their roots in water for a while.
Put their roots in a bucket of water.  ldeally, this should be rainwater.
This only needs to be for an hour or so, but you could leave them overnight if they are very big ones.
This procedure will tell your trees that it is time to wake up.
Big trees will need a large hole dug for them; with the earth in the bottom of the hole forked over a little to loosen it, so that you can spread their roots out inside it.  
You really need two people for this process and here adults can be very useful. 
Usually, trees have a best side (or at least an un-uniformed shape) which means that one person has to hold the tree upright in its hole while another can step back and view it from a distance and see if it needs to be rotated into a different position.  This is especially important if the tree is going to be planted near a fence and will only be viewed from one side. 
When the tree is in the best position, the earth can be pulled back onto its roots.
But little trees can be dropped into a slit in the ground that has been made by a garden spade.  A really nice tool for the job is called a planting spear.  lt cuts into the earth really nicely.  Cell-grown trees can be planted in the same way.  lt is a quicker way to plant a tree than digging holes.  But if planting a hedge, you might want to dig the whole area over first to get rid of grass.
A cell-grown tree is a small tree grown from a seed placed into a little pot called a root-trainer – this kind of pot is very long.  The roots of the tree will have a little soil around them. 
You can make your own root trainers by using the inside cardboard rolls from kitchen or lavatory paper.  The kitchen paper rolls can be cut in half to make them shorter.  Then they can be lined up in a box to stop them falling over.  You could use the kind of plastic boxes you get berries in at the supermarket.
You can collect your own seeds to plant in them.
Sometimes large trees are sold with their roots wrapped inside a wire cage and a material called hessian.  All of this is put there to keep a root ball that was dug up with the tree together.  There is no need to struggle to get all of this off.  These trees are very heavy.  You can plant the wire and hessian in the ground with the tree.
The tree's roots will be able to grow through the cage and the hessian will rot away.
So will the cardboard tubes you have used to make root trainers.  The tree's roots will not be disturbed when you drop them into the slit in the ground.
lf you want to make a hedge with smallish trees like hawthorn, sloe and blackthorn, you will need five or six plants for every metre of hedge you want to plant.  Don't line the plants up like soldiers on parade, if you want a natural looking hedge.  lnstead stagger them (that means planting them in a zigzag fashion rather than a straight line). Put them in at an uneven distance to each other.
lf you are planting a long hedge, choose varieties of trees that will do in your area.  You might consider whether: whitebeam, field maple, hornbeam, rowan, yew, oak or ash might be good to choose.  You must have room for these big trees to grow.
Yew berries are poisonous to some animals and so yew is not planted where farm animals graze.
Apple trees can sometimes be found in wild hedges.  A bumper crop will feed badgers, deer and birds.
Trees need staking for the first couple of years or so of their life but anything tying them to the stake must be taken away before it starts restricting the growth of the trunk. 
The stake needs to be put the side that the prevailing wind comes from.  That means where the wind usually comes from.  (lt might be from the south west.)  Then the tree won't be blown against the stake – it could rub away a patch of the tree's bark.
For a tiny tree, a stake might just be a garden cane pushed into the ground beside it.
Then a tubular tree guard can be slotted onto the cane and tree to keep them together. 
Or a tree guard can be wrapped around the trunk in a spiral fashion or put over the whole tree depending on which type you use. 
Children can do this job very well, but if you are using canes, it is very important to not get poked by the top of them.  You might want to put caps onto the top of the canes so that these thin ends are protected before you do any more work.
A little tree must be protected by a tree guard from rabbits and deer who will want to eat it.
Nowadays, people don't tend to put compost into the planting hole with the tree. They want the tree to get used to living in the soil it has been put into straight away.
They do put a dusting of powder called mycorrhizal fungus onto the roots because this will help them take up nutrients from the soil.
Gardeners might also sprinkle a little fertilizer onto the soil they have dug out of the planting hole before they push it back around the tree.
The soil should be pushed down around the roots and firmed down with your boot because you don't want any large air pockets to be left around the tree's roots.
You then need to put a compost-mulch around the base of the tree.  Over time, the rain will take nutrients down from this into the soil.  The mulch will also stop grass and weeds from growing.  Other plants like these will compete with the young tree and choke it.
Neither the soil nor the compost should be higher than the base of the trunk – you should only cover the roots with it.
Give your tree a good drink.  This settles your tree into its new home.
You may want to position a drinking tube into the soil next to a big tree that you are planting because newly-planted trees and hedges need watering for at least the first two years of their life; and even after that when a severe summer drought hits us.  A drinking tub will take water right down to the roots where it needs to be.
lt is important to keep an eye on your trees whilst they are still young.
lf they are not cared for, the expense and effort put into planting them will be wasted.  Trees can't be left to fend for themselves after planting.  lt isn't as easy as that.
Keeping grass away from base of the tree is really important and some people choose to use mulch mats around the base of the trunk.  They are like thick felt circles with a slit in them.  The slit enables you to put them around the tree.
ln formal gardens, a circle of gravel instead can look very smart.
When trees are older and properly established, they will be able to look after themselves.
And one very important last point…
Make sure that whatever bare-rooted variety of tree you choose to plant will do well in your area/soil/micro climate.  Otherwise, not only will you be wasting your time and money, you will get a very disappointing result. 
Your trees could struggle to survive, be prone to disease, or even die.
This can be very upsetting.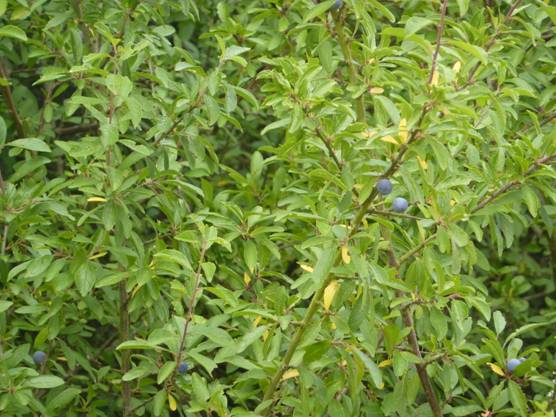 Sloes in a hedgerow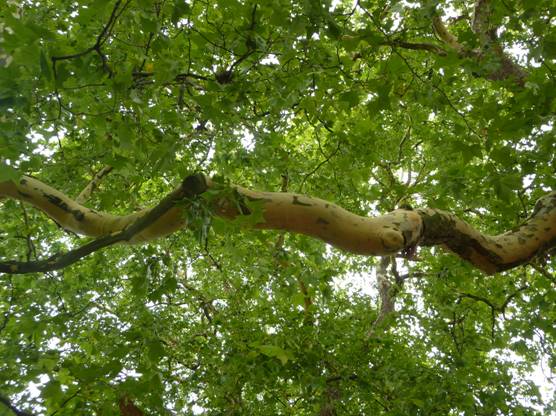 A London plane tree shedding its bark in a hot summer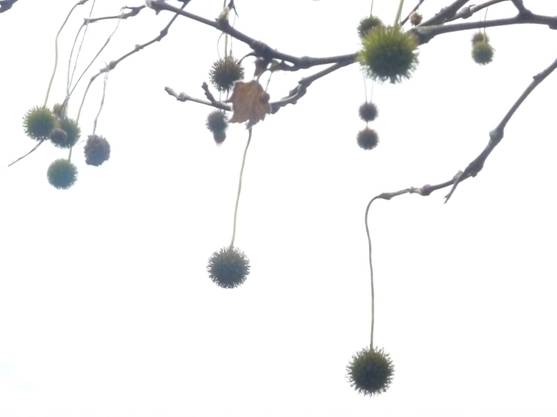 London plane seeds take many months to mature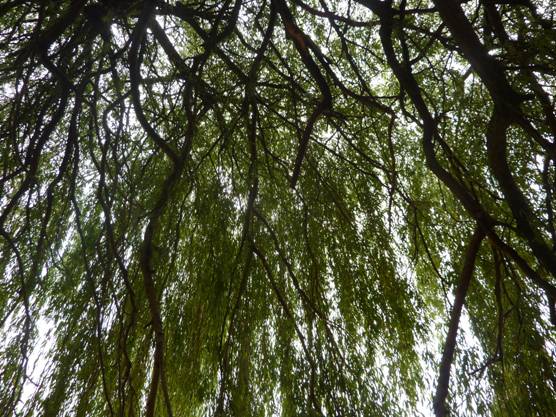 Willow trees can be grown from cuttings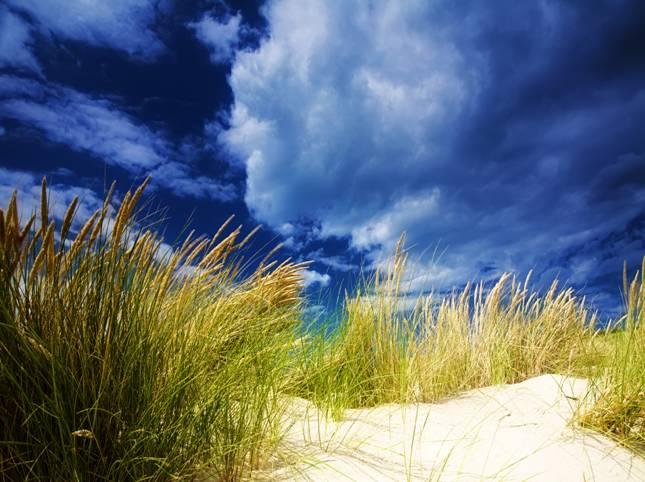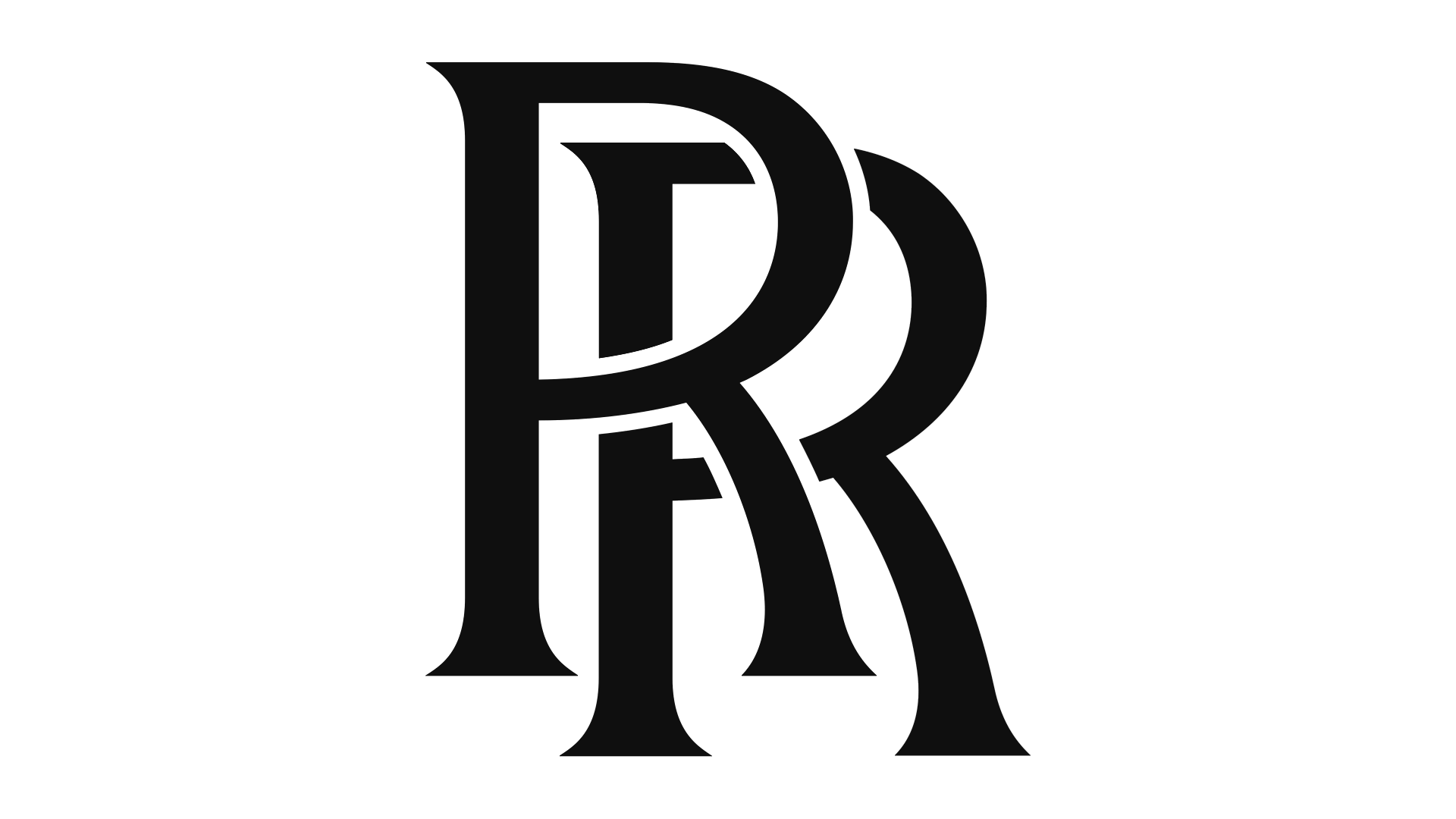 lt's the Weekend!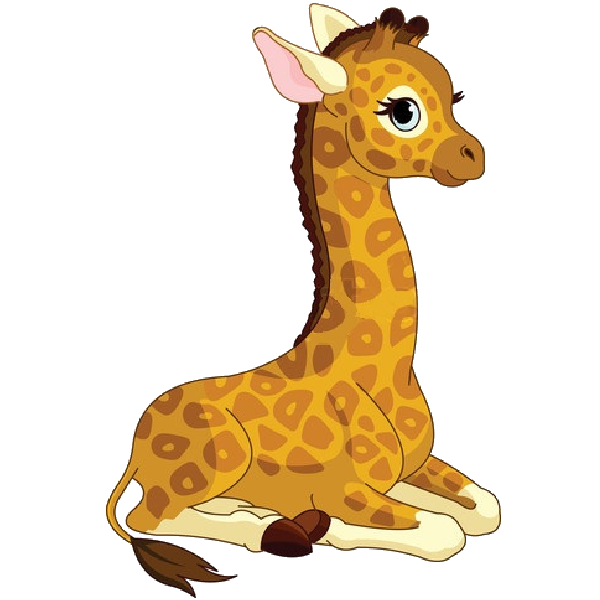 HOW TO MAKE A STYLlSH NECK COWL
You can use rainbow yarn for this cowl or a textured yarn or one with a metallic thread.
It will really brighten up a plain sweater.
Put it around your neck and put a fold in it at the front like the photograph shows.
WOMAN (KNIT ONE)
Using 4mm knitting needles and rainbow dk yarn cast on 23 stitches
Slip 1 stitch (k1, p1) repeat the last 2 stitches to the end of the row
Repeat this row until work measures 60cm
Cast off
Sew the ends together to make a circle
CHILD (KNIT ONE)
Using 4mm knitting needles and rainbow dk yarn cast on 19 stitches
Slip 1 stitch (k1, p1) repeat the last 2 stitches to the end of the row
Repeat this row until work measures 50cm
Cast off
Sew the ends together to make a circle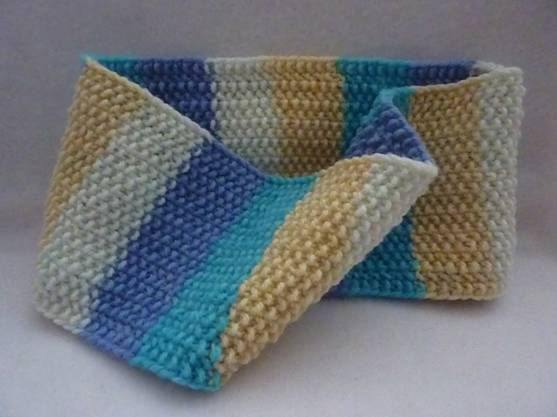 Please note that the material on this blog is for personal use and for use in classrooms only.
It is a copyright infringement and, therefore, illegal under international law to sell items made with these patterns.
Use of the toys and projects is at your own risk.
©Christina Sinclair Designs 2015