March 11th, 2016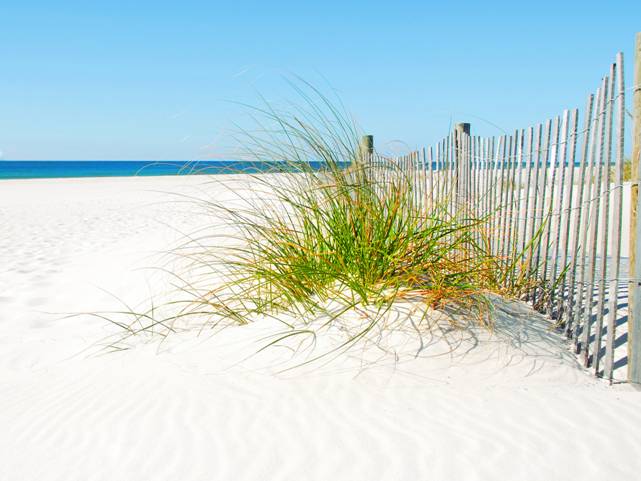 Salty Sam's Fun Blog for Children
Post Number 56
Road Safety
Hello Everyone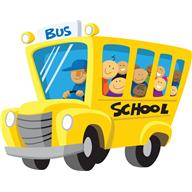 At Beaver Scouts this week Bill and Bob were learning about something very important; road safety. Mr Crackenthorpe their Beaver Scout leader asked them first of all what they already knew about road safety.
Bill and Bob don't live very far from their school, so they can walk there in no time at all. They know how to cross a road safely and when they ride on their bicycles they never go on the road at all.
This is how they cross the road.
They stop at the kerb and wait. They look right then left then right again. They don't cross until they make sure there is no car coming. They listen as well. There isn't much traffic in Rocky Bay so you can usually hear cars coming towards you even if you can't see them yet.
Of course you look left, right, left in countries where people drive on the right side of the road and you might have to remember this when you go abroad.
Many countries in the world have a law that says you are only allowed to cross the road in certain places; otherwise you can be arrested for 'jaywalking'. ln Britain people have to take responsibility to decide where they cross themselves.
Bill and Bob cross in a place where you can see clearly each way. lf they are walking along the pavement of a main road and they have to cross a side road coming into the main road, they walk a little way up the side road first. This gives them more time to see if a car is going to turn into it from the main road and they can then wait for it to pass by.
lf they cross at a zebra crossing, they never cross until the traffic has stopped for them. At a pelican or puffin crossing they never cross just because there is a green man on the signal. They look at the traffic as well. Drivers sometimes drive through by mistake, even though the traffic lights show red!
When you see a green man, you should then look at the cars and drivers' faces to see if they have seen you. Never just trust that the drivers will do the right thing and stop for you when their light is red!
Mr Crackenthorpe told all the Beaver Scouts that you should not play ball in the street. lf you take a ball to the park, carry it in a bag. Then if you do accidently drop it and it rolls into the road, don't just run after it – look for traffic first.
Don't roller skate or go on your skate board along the pavement either, you could fall off into the road!
lf your little brother or sister is riding their tricycle in the garden, make sure the gate is locked. They mustn't go on the pavement or into the road by themselves. The same goes for your dog. lf it runs into the road, it could cause an accident.
You should never get distracted and lose your concentration by ice cream vans or by your friends on the school bus. You should always be aware of traffic and it is best that you don't listen to music through headphones or talk on a mobile telephone as you walk along a busy street because you need your wits about you!
Don't ever cross a railway track without looking very carefully each way to make sure a train is not coming. Only use special crossing places because British train rails have a very strong electric current running through them (this is called the third rail).
Don't walk along railway lines.
lf you take your dog out for a walk after school, there are now LED dog collars for dark winter evenings.
Bill and Bob were so interested in road safety that they have borrowed their dad's Highway Code and now they are learning what all the road signs mean.
They can test themselves when they go on a long journey in the car.
They actually make a game out of it. They look out for signs and they take it in turns to identify the sign, if they get it right they get a point.
Of course, they see the same signs a lot but this just helps them to remember them even more.
Bye bye everyone – don't forget to subscribe to my blog!
Love and kisses
Salty Sam

www.christina-sinclair.com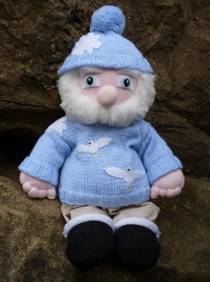 Bill and Bob's Joke of the Week


Bob: A man went in to see a doctor. He said, "Doctor, doctor, l think l'm a bridge."
The doctor said, "What's come over you?"
The man said, "Well, so far, three cars, a large lorry and a bus!"
Bill: Ha ha! That's very funny Bob!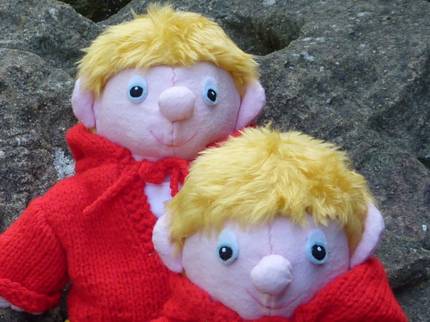 Salty Sam © Christina Sinclair 2015
Unauthorized use and/or duplication of material from this blog without express and written permission from this blog's author and owner is strictly prohibited.
Links may be used to www.christina-sinclair.com

Picture Gallery

Roundabout ahead

 Train crossing the road ahead with no barrier across the road

 Shallow crossing place in the river ahead
but be careful that it is not flooded

 No overtaking

 You can't drive over 40 miles per hour

 You must drive at 30 miles per hour or more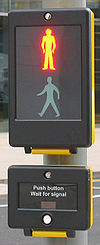 A puffin crossing (you should press the button that looks like a Trebor mint

)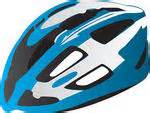 A bicycle helmet is a must for cyclists
Be careful because there could be deer crossing the road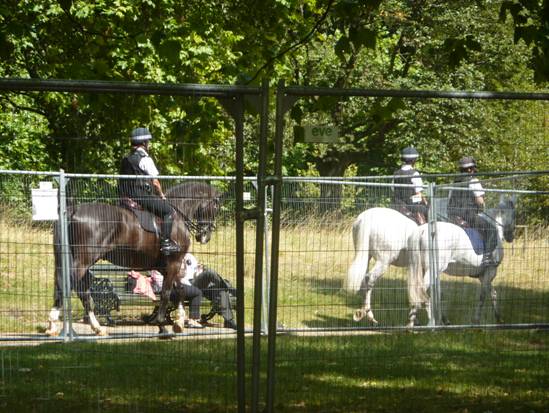 If you are a horse rider, it is not easy to reach a puffin crossing button
(Police riding horses)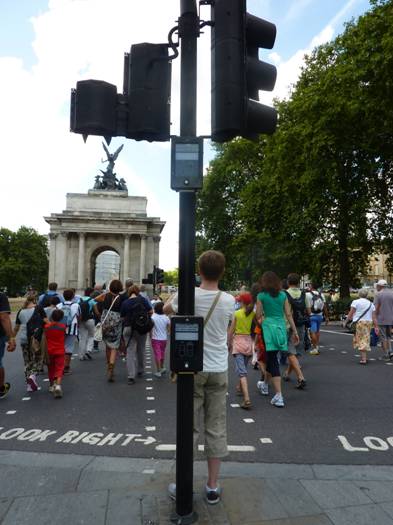 Pegasus crossings have high buttons especially for horse riders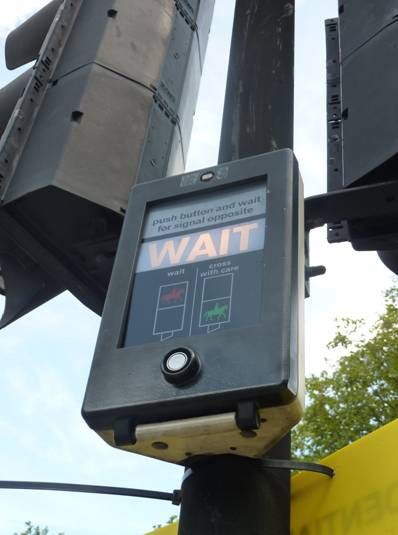 The button box has pictures of horses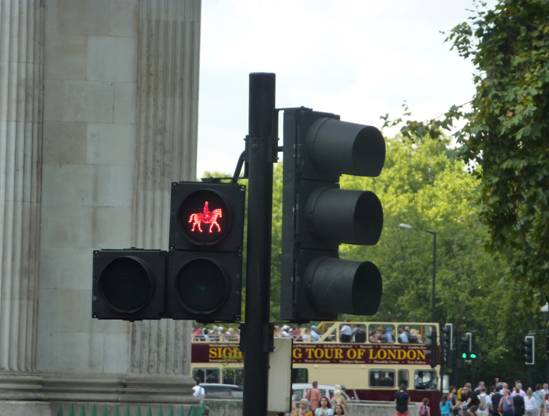 Pegasus crossing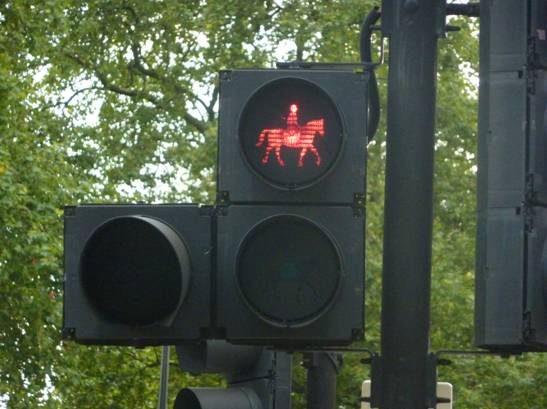 There is a red horse for wait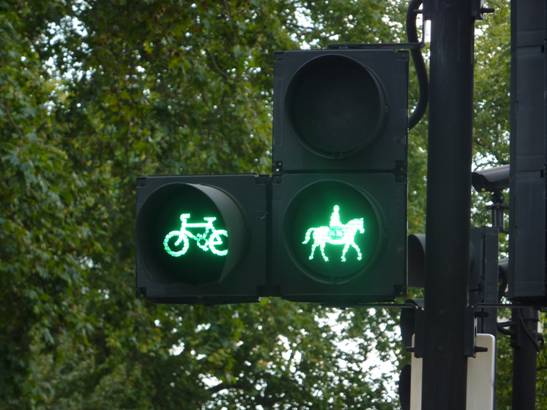 There is a green horse for go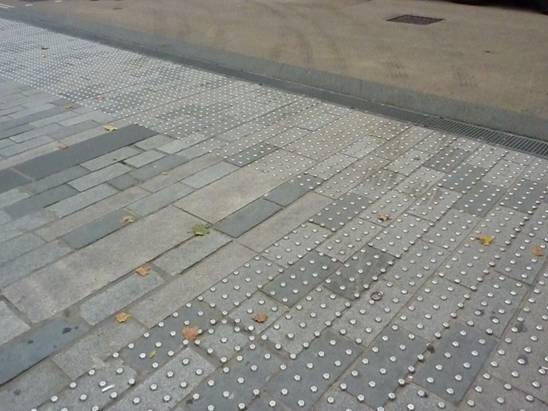 Tactiles on the pavement by pedestrian crossings let blind people know where to cross the road
because they can feel them under their feet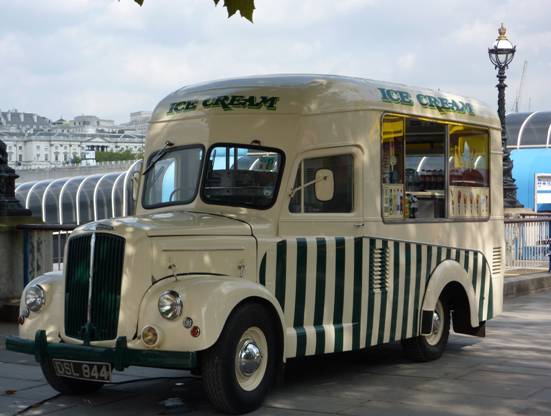 Never run across the road to buy an ice cream without looking first
The ice cream seller will wait for you to cross the road properly


  THE SALTY SAM NEWS DESK


A few weeks ago, Mr Crackenthorpe was teaching his Beaver scouts that when you are travelling in places where there are no roads and signposts that it is still possible to find your way around by using a map and a compass.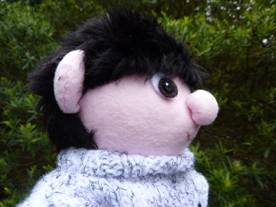 Henry
 
A compass is a little device that shows you where North, South, East and West (or the points of the compass) are and a map can show you what is around you in the landscape and how to find your way about – but you must have map reading skills.
And that is what Mr Crackenthorpe started to teach the boys.
A compass has a little pointer inside that will twist round to face north when you hold it flat in your hand.
The top of an Ordnance Survey Map ®, (which is the map people who walk in the countryside use to find their way about) is at the north as well.
But first of all, the Beavers all had to learn what the symbols on the map mean.
Here is a little quiz to test you to see if you know them too:-
What do these symbols represent?
a blue patch

a grey patch

a blue line

some trees

a teepee

a green broken line with long lines

a green broken line with short lines

a black line

a black square with a cross on top

a black circle with a cross on top

a flag

a beer glass

a telephone receiver

PC

PO

Pol Sta

a bird

a castle

a windmill

a lighthouse
 
Bill, Bob and Henry are hoping that they can go out soon on a cross-country walk and test their map reading skills for real!
Henry on his way to Bill and Bob's house

*********************
TO ADVERTISE ON THIS BLOG
PLEASE CONTACT:
                          christina.sinclair.ads@aol.co.uk 
*********************


Crafty Tip
 
When you are riding your bicycle, you must always wear a helmet. When you are cycling or walking home from school and it is getting dark, it is always a good idea to wear something like reflective armbands – especially when you walk along country roads. lt is very difficult sometimes for drivers to see people at the side of the road when they are wearing black or dark-coloured clothing.
ln addition, you might like to try and make yourself this white hat to wear. lt stands out like a beacon.
lt is a good idea to wear white; white coats are not very practical but this hat is easily washed. lt is not quite as bright as a light house – unless you wear a headband torch in the top of it! 
This is a really easy-to-make hat for a child's head (if you are an adult you will have to make it longer).
Measure around your head at the top of your ears and halve this measurement.
Using this measurement cast on 2 stitches for every centimetre and then add 6 stitches.
Using 4mm knitting needles and white dk yarn cast on as many stitches as you need.
Sam's hat was worked out like this
A 48cm measurement around head so –
24 x 2 + 6 = 54
 
Knit a 2×2 rib for 30 rows
Stocking stitch 10 rows
Dec 1 stitch at the beginning of every following 20 rows of stocking stitch (34 sts)
 
Pull a length of yarn through the remaining stitches and pull tight
Knit another piece to match and sew together wrong sides together and turn out the right way.
You can decorate the hat with a pompom or a tassel or a string of coloured beads or pompoms attached to the top. lf you want to make this hat for your Salty Sam toy, of course you can make it any colour you like.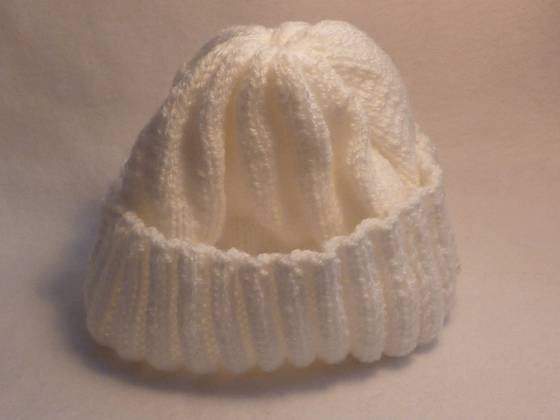 BLOW MY FOGHORN!!! 

 PLUS
Salty Sam fans can join in with their comments and share them with children all over the world. You will need permission if you are not an adult.
Enter your e-mail address to subscribe to my blog and receive new Salty Sam Blog Posts for free by e-mail every week. Your address will be kept private and will not be shared with any third party.
 Sign me up at the side bar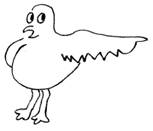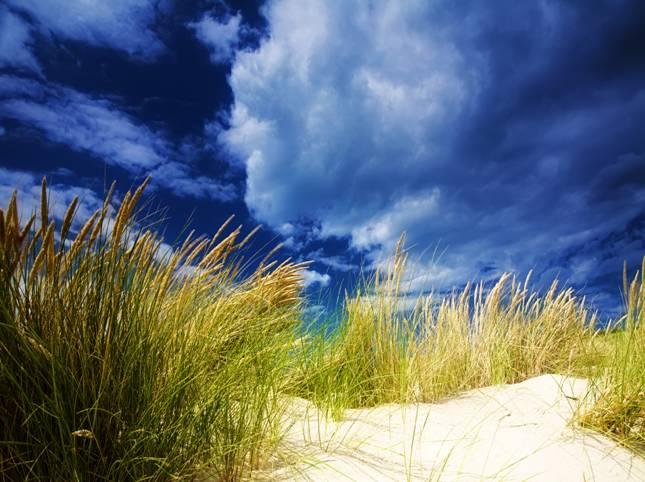 lt's the Weekend!

TRANSPORT WORDSEARCH
| | | | | | | | | | | | | | | | | | | |
| --- | --- | --- | --- | --- | --- | --- | --- | --- | --- | --- | --- | --- | --- | --- | --- | --- | --- | --- |
| O | O | L | K | J | U | Y | H | G | T | R | F | D | C | V | B | H | G | T |
| Y | U | I | J | K | O | L | K | I | P | L | K | J | H | Y | G | F | R | D |
| T | F | G | U | B | C | D | R | F | V | B | C | X | Z | S | D | X | C | H |
| Y | G | J | K | O | O | P | P | T | J | H | B | U | G | F | T | H | F | D |
| G | J | J | U | I | O | C | A | R | O | P | K | J | H | G | F | T | U | J |
| H | G | T | F | D | S | E | R | A | G | H | U | J | K | B | I | Y | R | F |
| F | Y | H | U | I | Y | H | H | M | O | T | O | R | B | I | K | E | H | I |
| J | U | T | G | T | F | R | D | G | Y | A | H | Y | U | C | I | B | U | S |
| I | J | H | G | T | U | H | G | T | G | X | J | P | K | Y | N | O | M | K |
| O | J | X | Y | T | F | G | Y | H | I | I | L | K | I | C | O | A | C | H |
| O | K | H | T | S | G | B | J | T | J | H | G | F | V | L | N | T | Q | W |
| H | G | D | F | T | H | A | E | R | O | P | L | A | N | E | P | L | K | H |
| F | G | B | J | N | G | C | X | A | S | F | V | G | F | D | E | R | T | G |
| F | B | B | H | K | O | P | P | I | M | H | G | F | D | R | D | S | E | Y |
| T | F | G | B | H | G | F | V | N | X | C | X | Z | S | D | R | F | C | E |
| W | Q | A | S | D | C | V | G | T | Y | H | J | U | H | G | F | D | E | R |
| C | D | S | X | T | F | R | G | Y | H | J | O | U | G | F | R | D | T | H |
| G | D | S | A | X | E | C | Z | W | T | F | D | L | P | O | U | Y | T | G |
| F | V | B | H | G | T | Y | U | J | I | K | J | L | P | F | D | R | C | V |
 BUS        CAR        TRAIN       AEROPLANE        TRAM
BOAT       COACH       BICYCLE       MOTORBIKE       TAXI
Answers next week…
Please note that the material on this blog is for personal use and for use in classrooms only.
It is a copyright infringement and, therefore, illegal under international law to sell items made with these patterns.
Use of the toys and projects is at your own risk.
©Christina Sinclair Designs 2015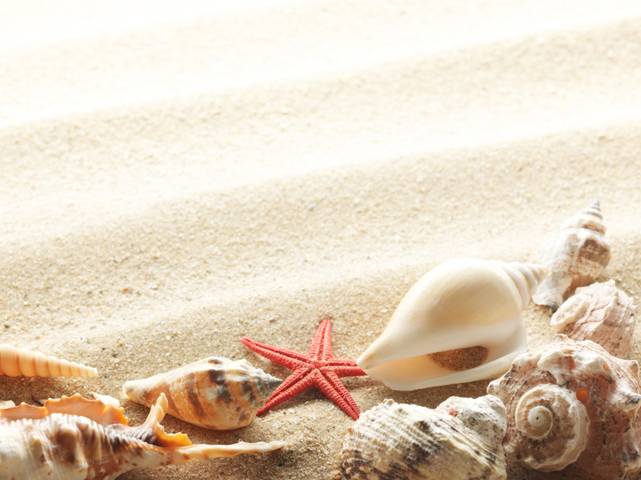 Salty Sam says everyone should learn about road safety.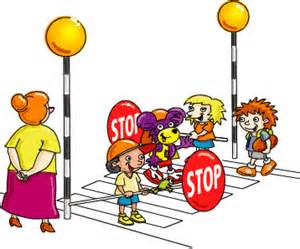 Answers to the News Desk Quiz
a blue patch – a lake

a grey patch – mud

a blue line – a river

some trees – a wood (in lines is an orchard)

a teepee – camping site (caravan = caravan site)

a green broken line with long lines (bridleway means you can ride your horse there)

a green broken line with short lines – a footpath

a black line – a railway

a black square with a cross on top – church with tower

a black circle with a cross on top – church or other place of worship with spire, dome or minaret

a flag – golf course

a beer glass – public house

a telephone receiver – a telephone

PC – toilet

PO – post office

Pol Sta – police station

a bird – nature reserve

a castle – castle

a windmill – windmill

a lighthouse – lighthouse
These aren't all of the symbols you can find on a map, but it is a good first lesson.