April 29th, 2016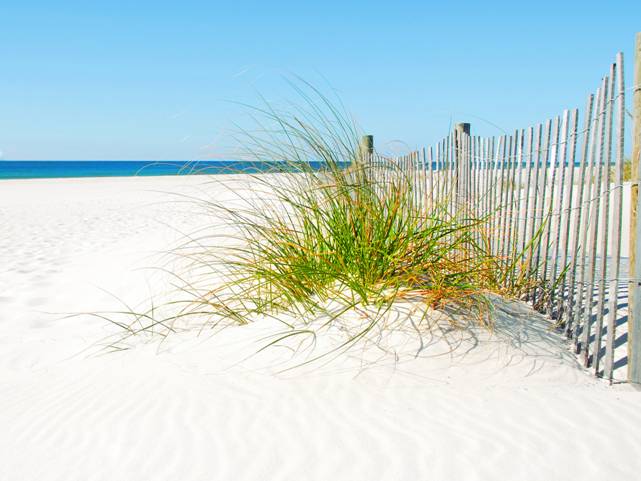 Salty Sam's Fun Blog for Children
Post Number 63
Recycling
Hello Everyone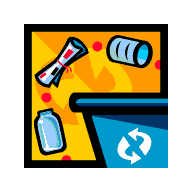 The Rocky Bay District Council is very keen that the residents of Rocky Bay and Sandy Cove reuse and recycle as much of their refuse as they can.
There are all kinds of ways you can use things around the house and garden.
Last Friday was Earth Day and Bill and Bob started listing all the ways they could think of to reuse and recycle things for a class project that Miss Pringle set them – and ever since they have been trying to put the ideas into practice.
Here are their ideas:
You can use plastic mushrooms and vegetable trays as seed trays and yoghurt pots, margarine tubs and juice boxes to make plant pots. (You will have to get an adult to make drainage holes in the bottom first – a hot stick or poker will easily make holes in plastic.)
Plastic drinks bottles can be made into bird feeders and plant watering reservoirs (you need to attach a drip feed to the top) or cloches (mini greenhouse to protect seedlings).
You can break up polystyrene blocks to put into the bottom of big planters. lt makes the planters lighter so easier to move around and you can save money by putting compost in the top half only.
You can use used engine oil to paint bare fences, and lolly sticks to make plant labels in seed trays.
Auntie Alice uses jars to store jam that she makes from fruit from her garden and ice cream boxes with lids to store buttons and threads. She also uses them to store ready-made meals and stewed fruit in her freezer.
She uses old utensils from the kitchen like big spoons and sieves as garden tools in the greenhouse and for her window boxes and rockery.
Bill and Bob use plastic mushroom boxes to keep things neatly in drawers: pencils, discs, USB sticks, socks, etc.
Their dad uses old planks of wood to make raised beds for growing vegetables in the garden.
Auntie Alice gives big paper bags and cardboard boxes to her cat to play with and when they are full of holes and torn to shreds she puts them on the compost heap.
Water left from boiling eggs can be cooled and used to feed house plants.
Egg shells can be scrunched up and put around plants in the garden to deter snails and slugs, or they can be baked (to kill bacteria), ground up finely and added to chicken food (if you keep chickens).
Auntie Alice keeps all her odd bits of yarn to knit up into squares to make blankets or maybe stripy scarves. And really small scraps left over from crafting can be saved for your birds' department store (Blog Post 21).
You can put all your garden and kitchen waste (not bones, meat or cooked food) onto a compost heap (Blog Post 18).
One of the most important things you can do is reuse your water bottle. You must keep it clean though – wash it out with detergent at least once a week.
lf you take a water bottle out with you, refill it from a big dispenser or from your water filter at home.
You can use a large plastic milk bottle filled with water to put in your toilet cistern. This saves water every time you flush.
l like to make fire bricks out of mushed-up newspaper. They are useful in the winter to use on my pot bellied stove. They keep me warm on a chilly evening. l make them in the summer when it is easier to dry them out.
Bill and Bob like helping me. They say it is better than making mud pies!
Do you have any more bright ideas for re-using your waste?
Bye bye everyone – don't forget to subscribe to my blog!
Love and kisses
Salty Sam

www.christina-sinclair.com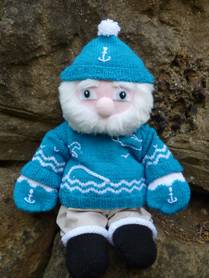 Bill and Bob's Joke of the Week


Bill: What do you get if you cross a gangster with a rubbish collector?
Bob: l don't know. What do you get if you cross a gangster with a rubbish collector?
Bill: Organised grime!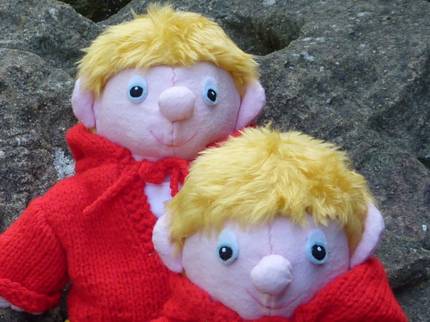 Salty Sam © Christina Sinclair 2015
Unauthorized use and/or duplication of material from this blog without express and written permission from this blog's author and owner is strictly prohibited.
Links may be used to www.christina-sinclair.com

Picture Gallery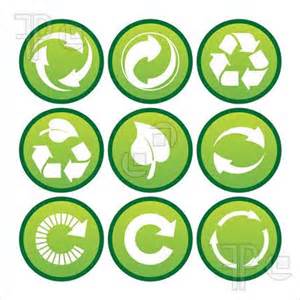 Recycling icons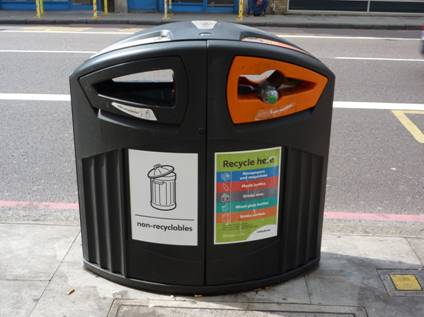 A street recycling bin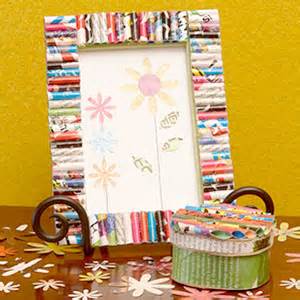 Recycling crafts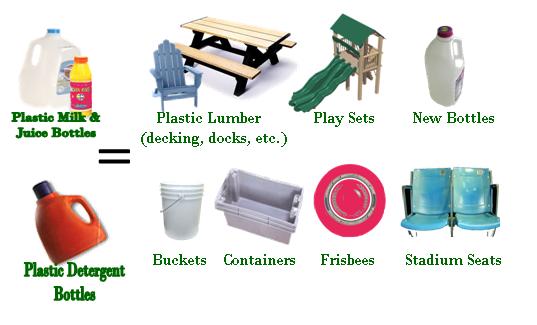 Recycled goods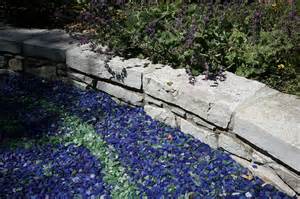 Recycled materials can be used to build gardens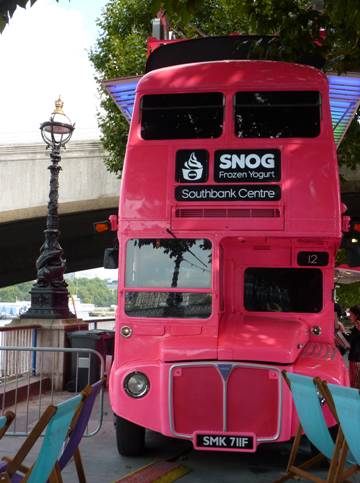 A recycled bus!


  THE SALTY SAM NEWS DESK


When I need supplies at the lighthouse, it is often Captain Jack who comes out with them on his boat Sal.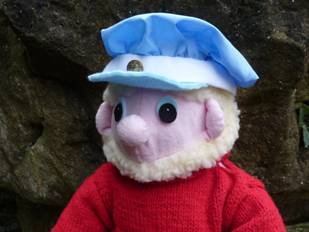 Even when the weather is really bad and the seas are rough he will do his best to come out. And believe me; things can get really stormy around here at times!
He brings me food and drink and newspapers and coal.
And of course when he goes back again he takes back all my recycling.
That is after he has stopped for a chat and some tea and buns of course.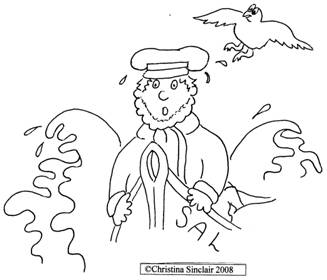 Captain Jack comes out to see me even when the sea is quite rough!

I knew a school that once put a whole library of books in a skip.
This is a terrible waste.
If you have any books or any usable school equipment that you don't want anymore, there are charities that will take things like this to schools and organizations where resources are very scant.
I know a lot of teachers read this blog, so if you have stuff to donate please look up these websites.
School-aid.org would like school equipment especially primary school books.
If you have old computers, look up:-
 
computersforcharities.org
itforcharities.co.uk/it-services/recycled-pcs/
itschoolafrica.org
 
If you have furniture, look up:-
 
ors-recycle.co.uk
 
If you have printer cartridges or mobile telephones, look up:-
 
Recycle4charity.co.uk
Thank you.


Salty Sam says you should recycle as much as you can.


 
*********************
TO ADVERTISE ON THIS BLOG
PLEASE CONTACT:
christina.sinclair.ads@aol.co.uk
 *********************


Crafty Tip
This is a recipe for bath salts to put in a glass jar as a present for somebody.
You will need a large glass mixing bowl and a wooden or metal spoon for mixing your ingredients together. 
Put 1 tablespoon of tapioca starch into a bowl and add a few drops of perfumed or essential oil suitable for

people

not candles (skin safe).
Add in 1 cup of oil (sunflower or jojoba or castor).
Then stir in 2 cups of epsom salt and 2 cups of Dead Sea salt.
Then add 1 tablespoon of baking soda.
Some colour suitable for colouring soaps (optional).
After your ingredients are well mixed, put your bath salts into a jar leaving a gap at the top to sprinkle on a pinch of dried flower petals. 
lf you mix flower heads into your mixture (like lavender), don't put so many in that they will block up a plug hole!
Screw the lid on tightly and cover with a fabric or foil cap and tie a ribbon around the lid. You can cut the edges of the fabric with pinking shears and they won't need to be hemmed.
Let the salts dry for at least two days before you use them.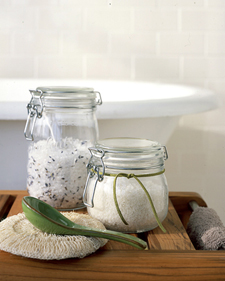 BLOW MY FOGHORN!!! 

 
PLUS
 
Salty Sam fans can join in with their comments and share them with children all over the world. You will need permission if you are not an adult.
Enter your e-mail address to subscribe to my blog and receive new Salty Sam Blog Posts for free by e-mail every week. Your address will be kept private and will not be shared with any third party. 
Sign me up at the side bar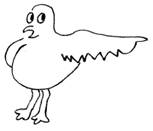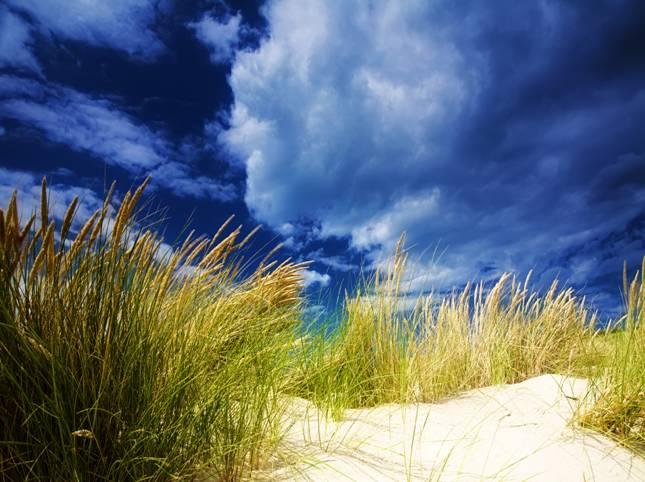 lt's the Weekend!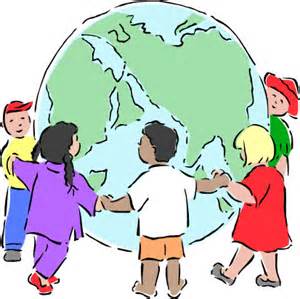 HOW TO MAKE A CARRlER BAG HOLDER
 
This carrier bag holder can be used to hold other things as well, like socks. 
Cut a piece of fabric something like 40cm/16 inches x 35cm/14 inches.

 

Hem the two ends and then turn over each end again to form a channel and hem again.

 

Sew side seam right sides together leaving the channels clear.

 

Thread a 60cm/24 inch length of 5mm/⅛inch wide elastic into each end channel using a safety pin and tie a secure knot.

 

Cut a piece of fabric 30cm/15 inches x 5cm/2 inches and seam lengthways then turn inside out using a safety pin.

 

Sew each end of this handle onto the inside of each side at the top keeping the long seam at the back.

 

You can tuck the ends of the elastic inside the bag for neatness.
 
Hang your holder up in the kitchen or hall cupboard and it is ready for use.
Then feed your rolled up carriers in at the top and they will dispense from the bottom!
Don't forget to take some to the shops when you go shopping.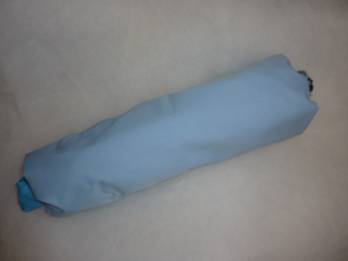 Please note that the material on this blog is for personal use and use in classrooms only.
It is a copyright infringement and, therefore, illegal under international law to sell items made with these patterns.
Use of the toys and projects is at your own risk.
©Christina Sinclair Designs 2015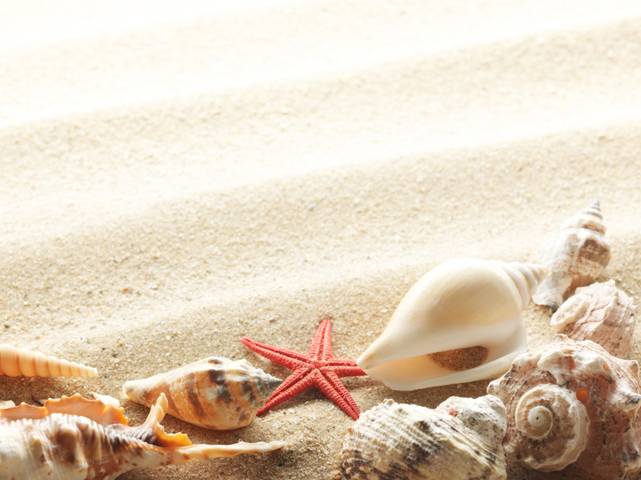 SALTY SAM SAYS
GOOD PLANETS ARE HARD TO FlND –
TREASURE THlS ONE