August 10th, 2018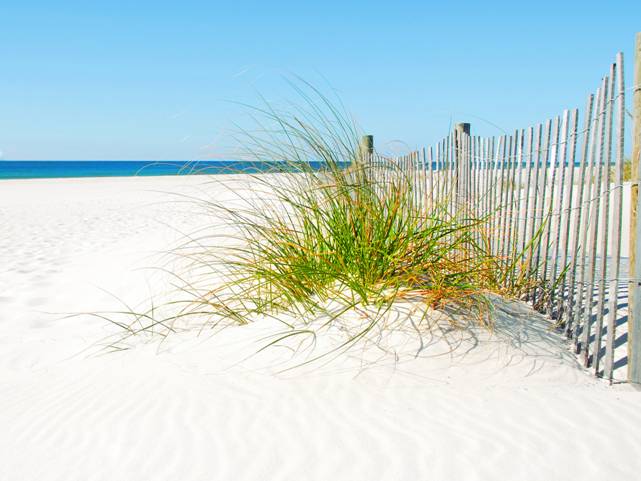 Salty Sam's Fun Blog for Children
Number 182
Bamboo
Hello Everyone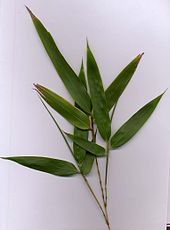 When you think of bamboo what is the first thing you think of? ls it panda food?
Well bamboo is panda food of course, but has many uses; some of them quite surprising.
l want to tell you about bamboo this week because it is a very interesting plant.
Bamboo is one of the fastest growing plants in the world. There are many different types and they mostly grow in warm climates in Asia, Australia, Africa and America, although some of them can grow in colder regions.
They can grow up to 10 cm in a day – but some of them can grow up to 250 cm or 98 inches in 24 hours!
Some of the biggest ones can grow over 30m or nearly 100 feet tall and 20 cm or 8 inches across.
Bamboo grows differently from trees; although it does form forests in the wild. Bamboo plants often have many stems. These stems come out of the ground at their full width. Trees on the other hand have trunks that grow larger over many years.
Bamboo stems reach their full height within a year. ln only three years or so they are hard and ready to be harvested; and there are many things they can be used for.
Bamboo can be used for building in the same way wood can be used, but it is very strong, like steel. lt can be used to make scaffolding poles and ladders but also whole buildings and bridges.
Bamboo-built houses have good resistance to earth quakes because they are flexible. When the earth moves the house moves too; bamboo is less likely to crack or collapse compared to some other building materials.
Bamboo can also be used for making fences, guttering and fountains. lt can be made into planks and used to create attractive flooring or furniture.
lt can be processed to make food and also made into cooking pots and utensils. These utensils don't melt like plastic if they come into contact with heat.
Bamboo is used to make chop sticks, baskets, trays and even skateboards. lt can be used as flag poles and fishing rods.
lt can also be turned into paper and made into shoes and shelves and summer houses. lt can even be made into parts of a computer!
The important and really brilliant thing about bamboo is that most of the products it makes are eco-friendly. This is because bamboo is a renewable product unlike oil (which is used to make plastic), and of course it grows much faster than wood.
lf you want to grow bamboo in your garden, it is worth remembering that certain types can become very invasive. This means that it will spread very quickly. lts shoots can even push up through paths and pavements. You either have to choose a type that will not do this or plant your bamboo in a large container so that you can keep it under control.
But people like to grow it because it looks and sounds lovely when it is being blown by the wind.
Bill and Bob looked around their house to see how many bamboo products they could find. They found a tray, vase, ruler, spatula and some large spoons. Watch out for bamboo products and see how many you can spot.
Bye bye everyone – don't forget to subscribe to my blog!
lf you like my blog, please support it by telling all your friends and followers about it.
Thank you!
And see you again next Fun Friday!
Love and kisses
Salty Sam

www.christina-sinclair.com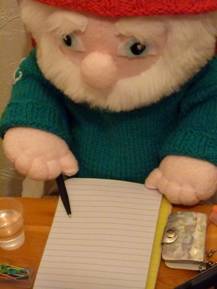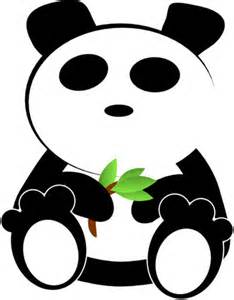 Bill and Bob's Joke of the Week


Bob: What is round and deep but could not be filled up with all the water in the world?
Bill: l don't know. What is round and deep and could not be filled up with all the water in the world?
Bob: A colander!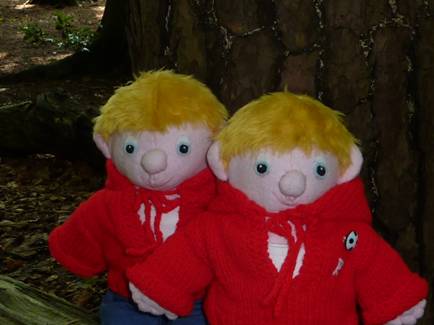 Salty Sam © Christina Sinclair 2015
Unauthorized use and/or duplication of material from this blog without express and written permission from this blog's author and owner is strictly prohibited.
Links may be used to www.christina-sinclair.com

Picture Gallery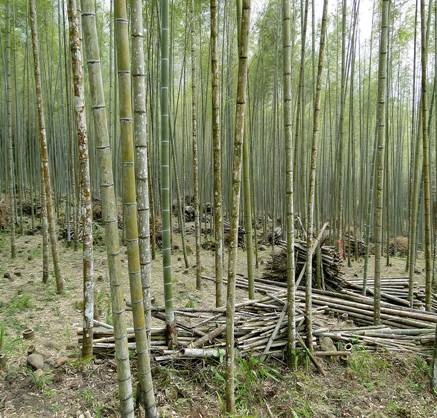 A bamboo forest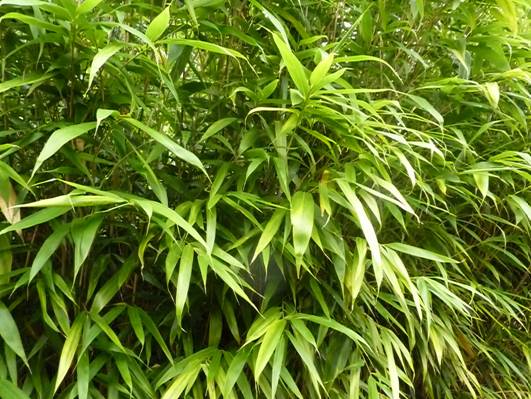 Bamboo leaves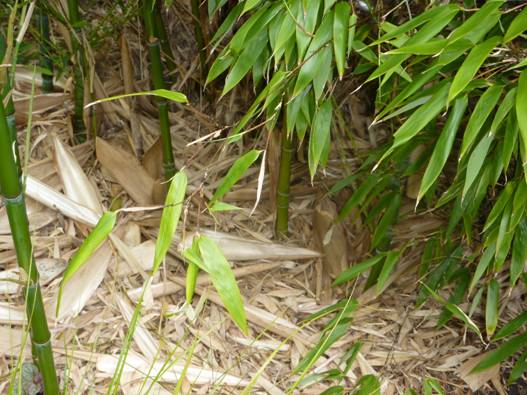 Bamboo shooting up from the ground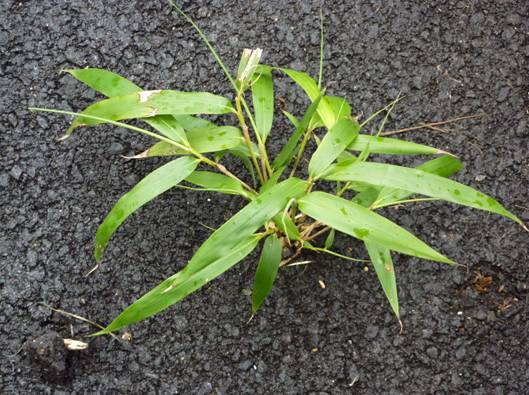 Bamboo shooting up through the pavement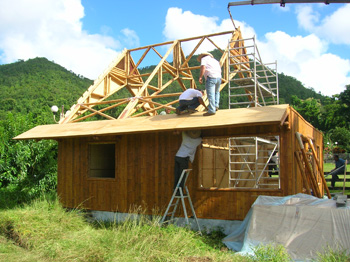 A bamboo house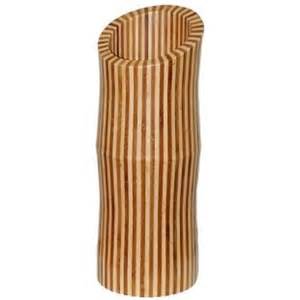 A bamboo vase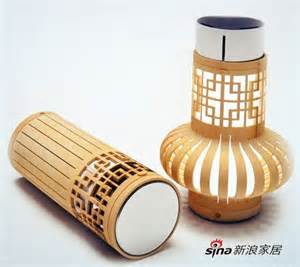 Bamboo lamps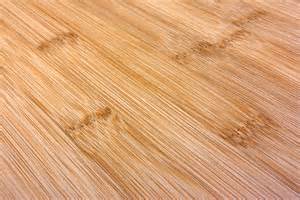 Flat bamboo pieces can be made into floors or furniture or trays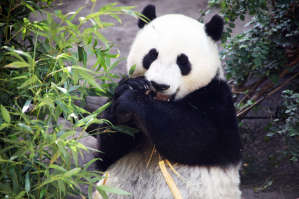 A panda enjoying a bamboo meal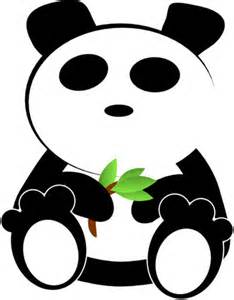 THE SALTY SAM NEWS DESK


Bill and Bob have prepared yet another puzzle for the news desk this week.
They work on their quizzes in their bedroom and their dad e-mails them over to me if we are not going to meet up. They like to get involved with my blog in any way that they can. 

These are muddled-up words and the words are all items that can be made out of bamboo.
Can you work out what they are?
yart

save

lerru

shoue

onops

atluaps

lorof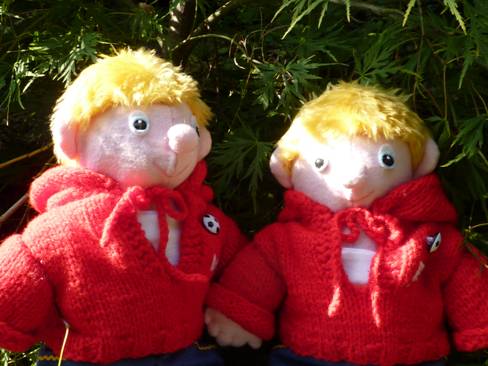 Bill and Bob's dad got a new camera recently and Bill and Bob decided to try it out for him.
It can zoom in on objects and take photographs of them up close.
They decided to make you some more mystery pictures. They raided Auntie Alice's crafting cupboard to see what they could find to take pictures of.
Can you guess what these things are?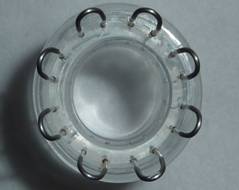 1
2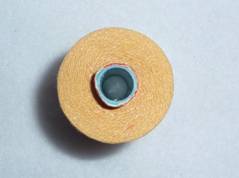 3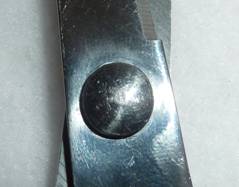 4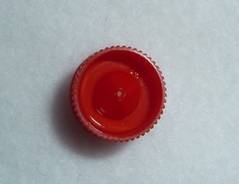 5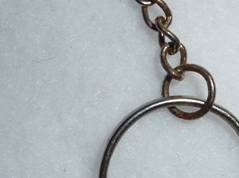 Don't worry they tidied up after themselves. 


*********************
TO ADVERTISE ON THIS BLOG
PLEASE CONTACT:
christina.sinclair.ads@aol.co.uk
*********************


Crafty Tip
Here is an idea for an artwork project.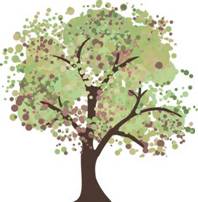 Draw four tall rectangular panels on a piece of paper.
Draw a tree inside the four panels.
Add features to the tree showing how it looks through the four seasons.
Colour the picture in.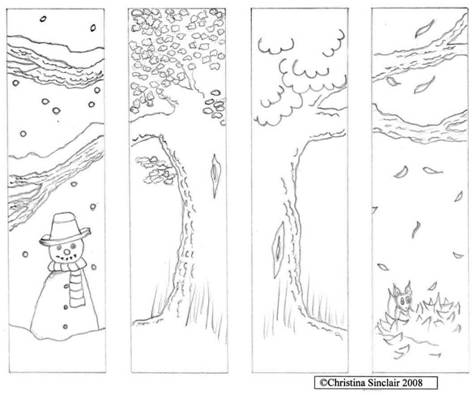 TlP
You could use this as a class project with each of four groups making a very large panel. Scrunched up tissue paper could be used to make a more 3D effect.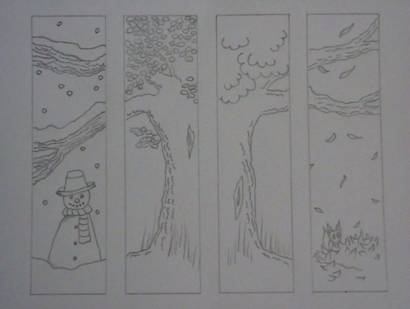 You could make a realistic looking tree or a stylized one like the tree in the picture below.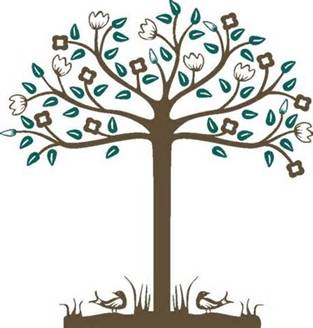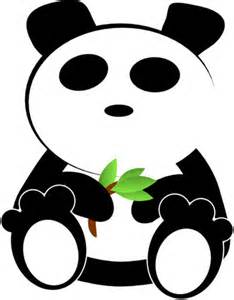 BLOW MY FOGHORN!!!

PLUS
Salty Sam fans can join in with their comments and share them with children all over the world. You will need to ask permission if you are not an adult.
Enter your e-mail address to subscribe to my blog and receive new Salty Sam Blog Posts for free by e-mail every week. Your address will be kept private and will not be shared with any third party.
Sign me up at the side bar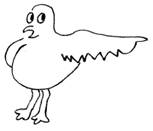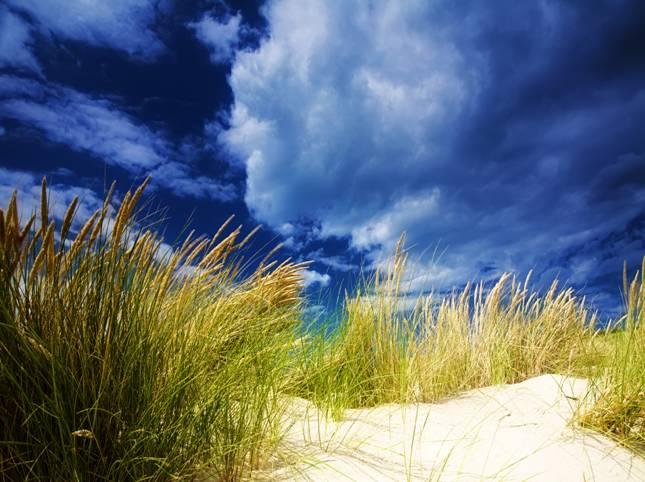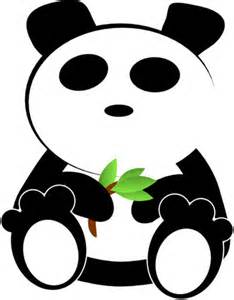 lt's the Weekend!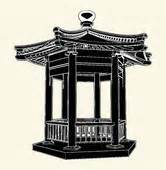 HOW TO MAKE A COTTON REEL HOUSE
If you need a place to store your reels of thread, here is an idea to try out. (This project is not really suitable for a sewing newbie.)
Cut four squares or rectangles out of plastic canvas the size you want your box to be.
Then cut out a base to match the sides.
(The base can be square and the sides of the box rectangles.)
The house in the photograph needs three sheets of canvas.
(They are Darice 7 mesh 26.7cm x 34.3cm.)
You will also need:
Off-cuts of three designs of fabric
Coloured felt including green and brown
Embroidery and sewing threads
Buttons and beads of choice to add decoration
FIRST SHEET
Sides are 40 holes by 30 holes – 2 pieces
Ends are 30 holes wide by 30 holes high THEN cut up into a point to create a gable end.
(Weave lengths of yarn through the holes using a yarn needle to mark your cutting lines before you cut – the gable ends will reach the length of one side.)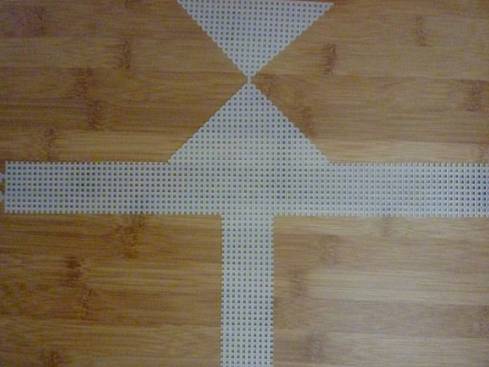 (First sheet after panels have been removed)
SECOND SHEET
Base is 40 holes by 30 holes – 1 piece
2 roof panels are 58 holes by 28 holes
THIRD SHEET
2 roof panels are 58 holes by 28 holes
TO MAKE UP
Choose a fabric for the outside of the walls for one side and wallpaper and flooring for the inside.
Cut pieces of fabric larger than the plastic canvas pieces – 1cm bigger all the way around.
Draw around the plastic shapes with a pencil on the outside wall fabric (wrong side) and keep your decoration within these lines. (Pin your shapes on and hold the fabric up to the light to check.)
Decorate each panel in any way you like. Cut your decoration pieces in paper before you cut them in felt to check them out regarding size and shape. The pieces of felt are attached with catch-stitching using sewing thread around the shapes.
The arched top door is 7cm by 4cm
The rectangular windows are 4cm by 3½cm
The round window is 3cm across
Sew the curtains to the windows using over-stitches along the tops and sewing thread.

Attach the windows to the house walls by creating frames with 2 strands of embroidery thread. Then catch-stitch the corners of the windows and curtains to secure properly.

The flowers on the bushes are created by embroidering French knots onto the bushes before the bushes are attached to the fabric panel.

The washing line posts are 5½cm by ¾cm. The washing is attached to the line of 4ply yarn with embroidery thread stitches acting as pegs.

You can sew a few threads around the bottom of the washing line posts and bird table post to create blades of grass.

Decorate the house walls with beads, buttons, bells or pompoms.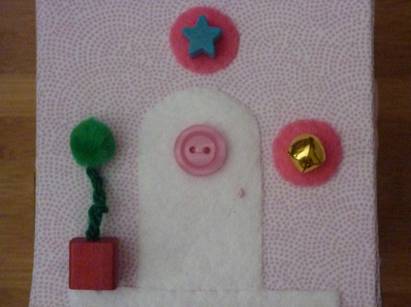 Front with front door and doorbell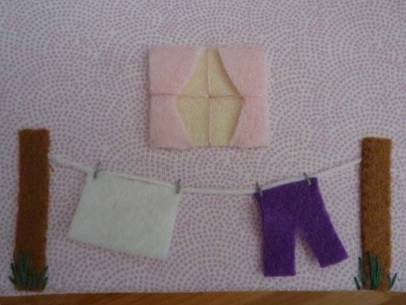 Left side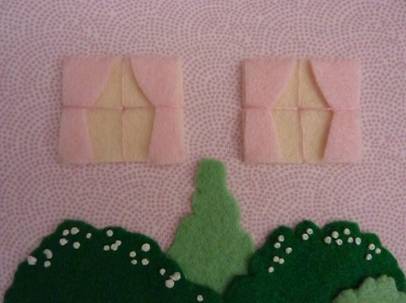 Right side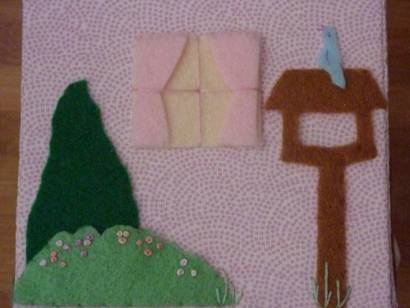 Back
Using running stitch, sew along your pencil lines sewing inner and outer panels together leaving the bottom free (right sides together).

Clip the top three corners and turn right sides out.

Place the plastic panels inside (keep fabric seams at the wall paper side).

Turn the raw bottom seams up inside putting both edges into the back of the plastic panel (wall paper side) and over-sew along this bottom edge.

You will have five pieces all sealed.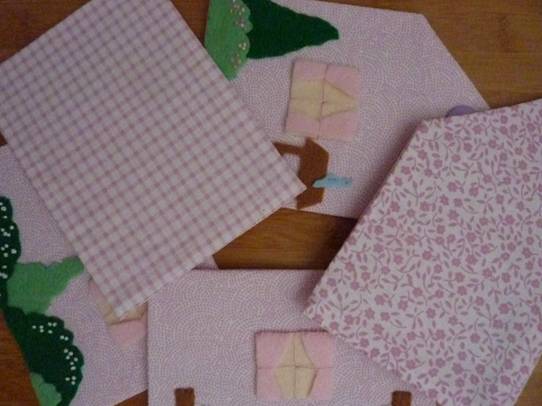 Pieces ready for assembly
With inner sides together over-sew the bottom of each wall to the base.

Then sew up the corners of the four walls. (You can leave one wall free if you like in order to use the house as a play house; just attach the bottom of the wall to the base – see Blog Post 122 for ideas for fixing the wall up with buttons).

To make the roof, cut four panels and cover them with yarn stitching using a yarn needle. Sew across 3 holes at a time.

Sew two panels wrong sides together along the top ridge (one log side).

Then sew along the sides and bottoms putting the outer roof against the inner roof.
*Make sure that you keep your work flat as you work, the fabric must not pucker up as you sew.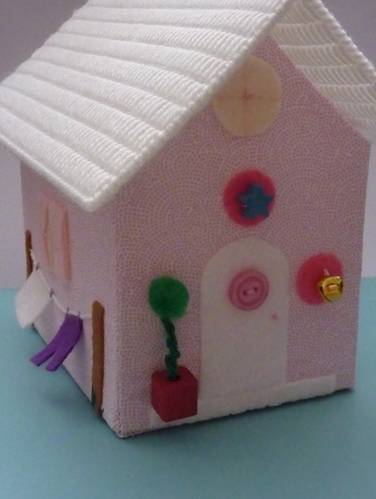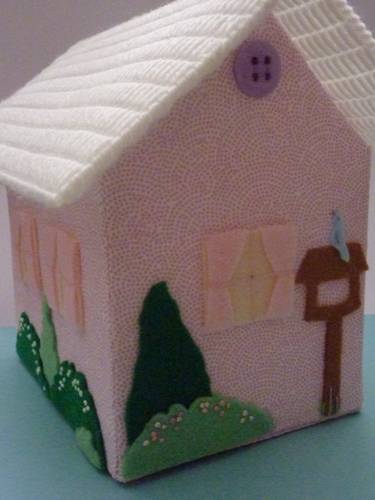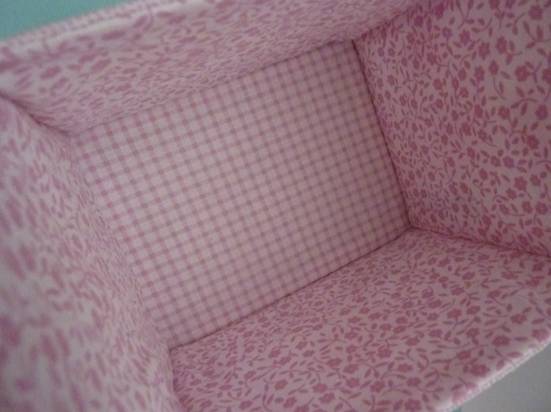 Inside the house there is room for little dolls to live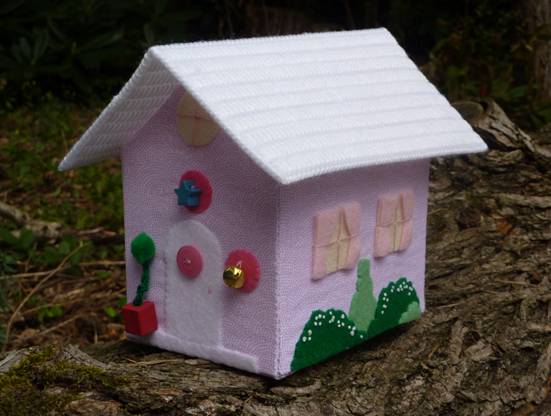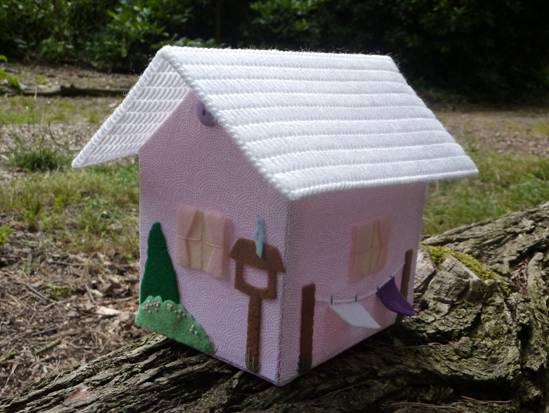 Please note that the material on this blog is for personal use and for use in classrooms only.
It is a copyright infringement and, therefore, illegal under international law to sell items made with these patterns.
Use of the toys and projects is at your own risk.
©Christina Sinclair Designs 2015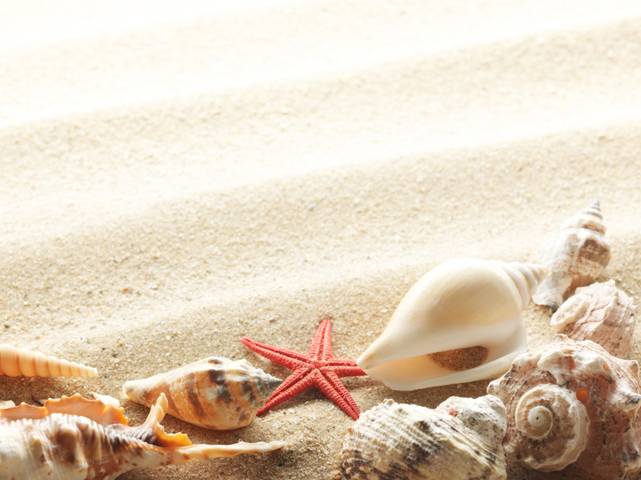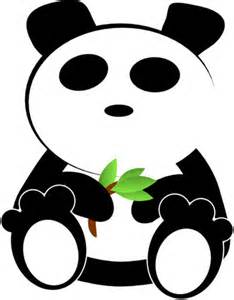 Answers to the News Desk Quiz
yart – tray

save – vase

lerru – ruler

shoue – house

onops – spoon

atluaps – spatula

lorof – floor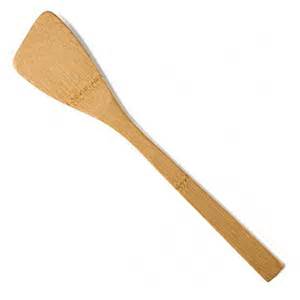 A bamboo spatula
And the mystery photographs are: a knitting dolly, a reel of thread, a pair of scissors, a tube top and a key ring. Actually the key ring had a tape measure attached to it.
Did you get them all?