September 7th, 2018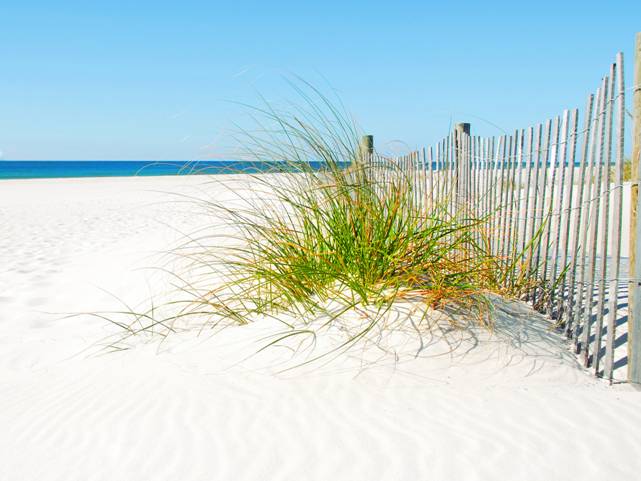 Salty Sam's Fun Blog for Children
Number 186
Sea Rescue
Hello Everyone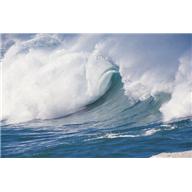 A lot of children are taught that if you need help in an emergency you dial 999 and ask for the service you need. There are other numbers that people use in other countries.
There are five emergency services that can respond when this number is dialled: the ambulance service, the fire service, the police, the coastguard and cave and mountain rescue.
This number should never be dialled unless it is a genuine emergency (and never, never as a joke).
You might ask why call 999 not 111 which was quicker to dial up on the old dial telephones used before the push button ones were invented?
Apparently, this is because in the past when telephone messages travelled along wires that were strung up high in the air between posts, the wind could rub these wires together and call the number 111 by mistake! And of course the wind did not need rescuing! 

Boats have a different way of calling for help. They use radios and use the distress call 'mayday'.
This seems a strange word to use, doesn't it?
Well, originally the words used were French and they were 'm'aidez' which means 'help me'.
So you can see how when it was turned into English it became the word 'mayday' because it sounds the same.
lt was officially adopted in 1927 as the internationally recognised radio telephone signal of distress and is only used when a ship is in great danger and needs help immediately – probably because it is beginning to sink.
This distress signal is transmitted on a wavelength of 2,182 KHz which is permanently monitored by rescue services on shore like the Rocky Bay coastguard.
When they hear that someone is in trouble they will spring into action.
All sailors should know how to call for help in this way.
Sea rescue can be performed by the military as well, and some police forces also have rescue units that save people from the water, especially on rivers.
Rescuers can travel by boat, helicopter, seaplane and even submarine.
Sea rescue teams were first formed after World War l. Before that, mariners and ships' passengers had to rely on anyone that might be in the vicinity being willing to go and help.
Helicopters were first used in the 1940s. The benefit of helicopters is that they can fly in rougher weather than sea planes which can't land on rough seas very well. Helicopters are also better for rescuing people stranded on cliffs.
The inland emergency services sometimes use helicopters to transport people quickly to hospital. They can get there much more quickly than any vehicle travelling along the road.
Of course some people don't just need rescuing – they need to be found before they can be rescued!
This operation is called 'search and rescue'. This can take the form of 'mountain rescue' in the mountains, and this is often in bad weather and even deep snow, or 'urban search and rescue' which takes place in towns. This is usually after a disaster like an earth quake.
lf people are buried under collapsed buildings, then dogs can be used to sniff them out. Dogs have a good sense of smell and can alert their handler (human partner) to where they should dig into the rubble.
'Ground search and rescue' is when people get lost in the wilderness or inland waterways. Maybe they were swept along a flooded river or have lost their way in a large forest. Overseeing this operation is usually the responsibility of the police.
Of course prevention is always better than cure.
lf you ever travel into the wilderness, make sure you tell somebody where you are going so that they will know if you have gone missing and that you need rescuing. Of course, you must also be kitted out with everything you will need, and know how to look after yourself in order to keep yourself safe before you go.
lt is best not to go boating on flooded rivers with strong currents or walking on frozen rivers. Don't play near deep water, you might slip in.
Boats going to sea should be seaworthy. That means well-maintained and properly kitted out. The RNLl (Royal National Lifeboat lnstitute) can give advice about this to anybody who owns a boat that is taken out to sea.
Have you ever seen a rescue at sea?
Bye bye everyone – don't forget to subscribe to my blog!
lf you like my blog, please support it by telling all your friends and followers about it.
Thank you!
And see you again next Fun Friday!
Love and kisses
Salty Sam

www.christina-sinclair.com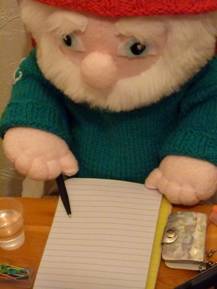 Bill and Bob's Joke of the Week


Bill: Have you heard our Auntie Maud has gone on a crash diet?
Bob: ls that why she looks such a wreck???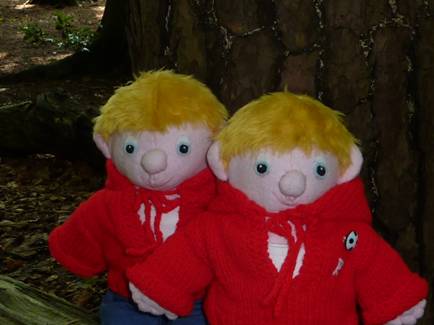 Salty Sam © Christina Sinclair 2015
Unauthorized use and/or duplication of material from this blog without express and written permission from this blog's author and owner is strictly prohibited.
Links may be used to www.christina-sinclair.com

Picture Gallery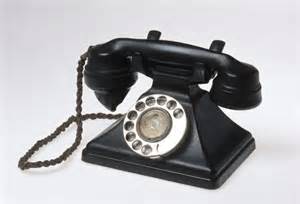 A dial telephone in the Science Museum
It takes much longer to dial 999 than 111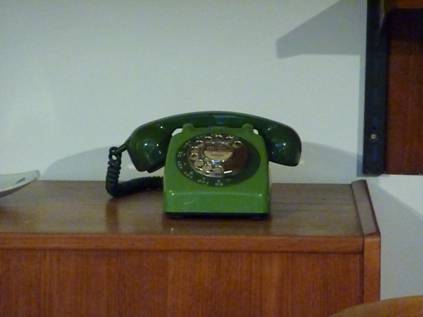 A 1960s dial telephone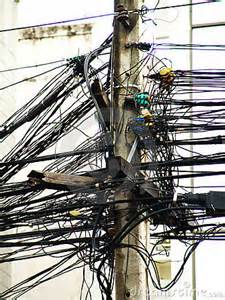 Telephone wires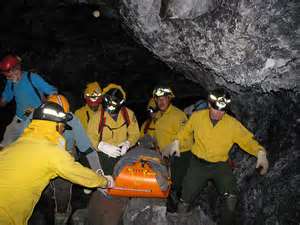 Cave rescue training exercise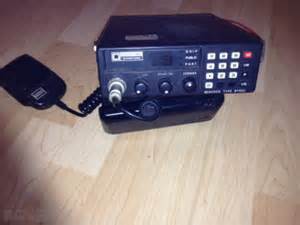 Ship to shore radio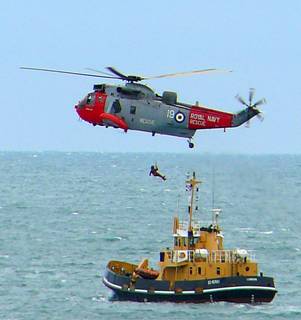 A Royal Navy helicopter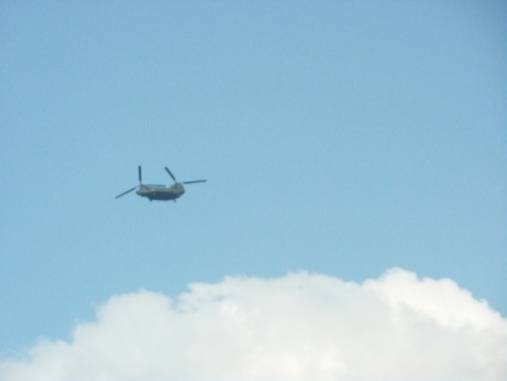 Chinook helicopters are favoured by the military – they have two rotors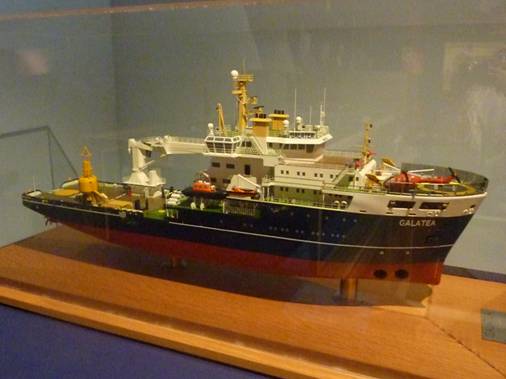 A very well-equipped Trinity House ship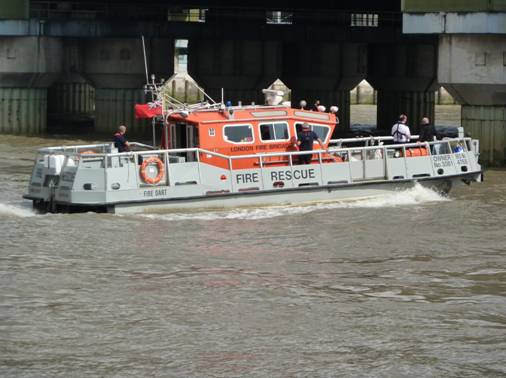 A London Fire Brigade boat on the River Thames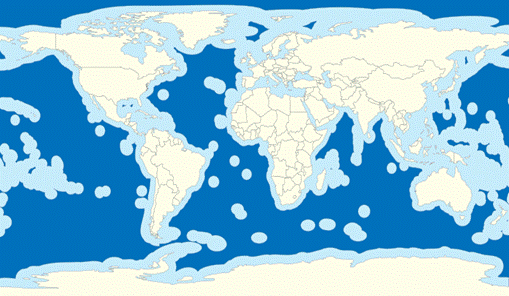 Coastal waters are marked in light blue and the high seas (international waters) are marked in dark blue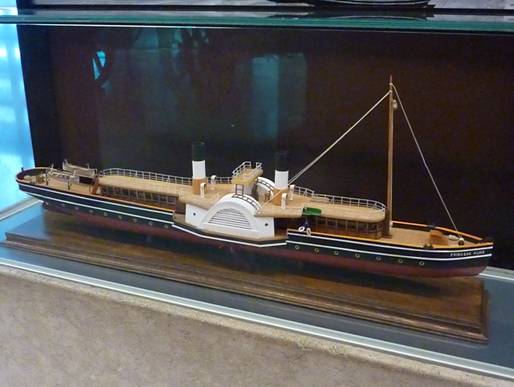 SS Princess Alice 1865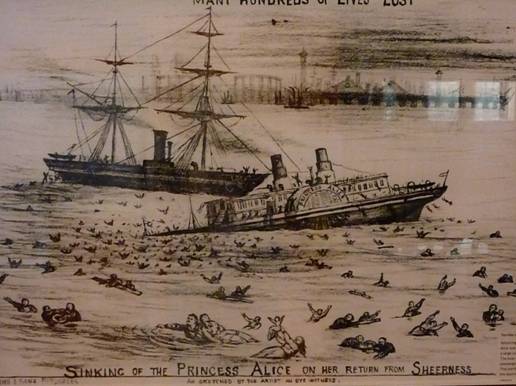 The sinking of the Princess Alice after a collision with a ship carrying coal in 1878
was the biggest disaster in the history of the River Thames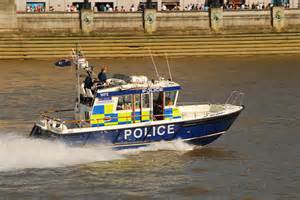 Thames River Police
Air ambulance


  THE SALTY SAM NEWS DESK


Auntie Emily designed a dress for Emily's 12" doll this week. It would be ideal to take on a cruising holiday and would look lovely in navy and white or red and white or any two colours that you would like to put together.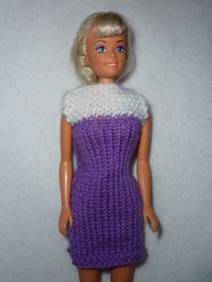 It was really easy to knit so you might like to have a go too.
NEWSDESK MINIMAKE
A 12" DOLL DRESS FOR A CRUISE
CRUISE DRESS (KNIT TWO)
Using 3¼mm knitting needles and mauve 4ply yarn cast on 18 stitches
Knit 1 row, knit 1 row
Knit 40 rows of stocking stitch
Change to white 4ply yarn
Decrease 1 stitch at the beginning of the next 2 rows of garter stitch
Knit 12 rows of garter stitch (14 rows of garter stitch)
Cast off
TO MAKE UP
Put right sides together.
Using over-sew stitches sew ¾cm/¼ inch up shoulder seam.
Sew up side seams to the top of the mauve panel.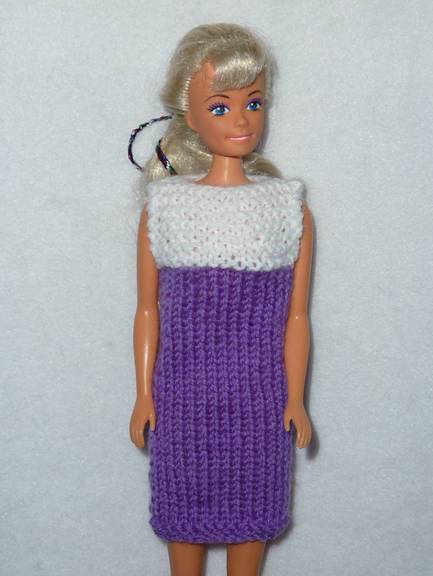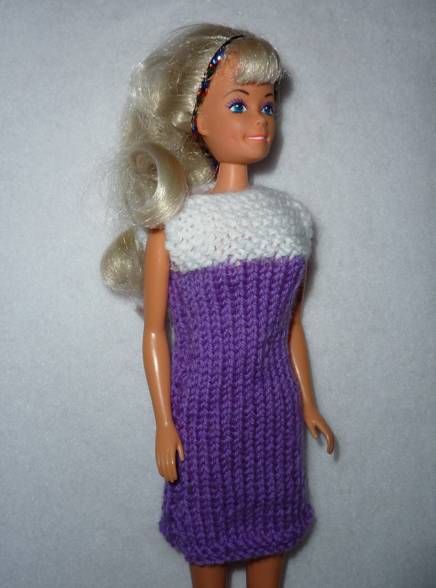 *********************
TO ADVERTISE ON THIS BLOG
PLEASE CONTACT:
christina.sinclair.ads@aol.co.uk
*********************


Quick Quiz
What do these phrases mean?
to be thrown in at the deep end
to go off the deep end
to be in deep water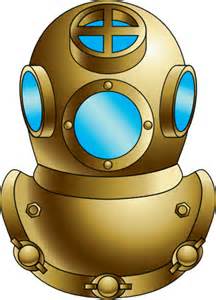 BLOW MY FOGHORN!!!

PLUS
Salty Sam fans can join in with their comments and share them with children all over the world. You will need to ask permission if you are not an adult.
Enter your e-mail address to subscribe to my blog and receive new Salty Sam Blog Posts for free by e-mail every week. Your address will be kept private and will not be shared with any third party.
Sign me up at the side bar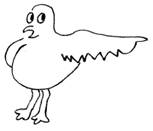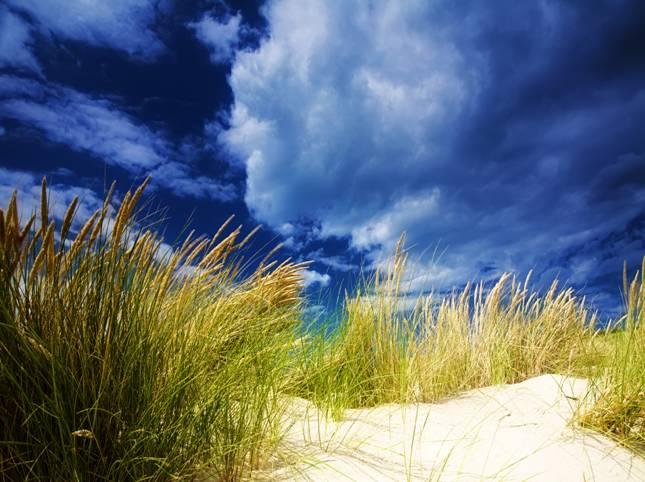 lt's the Weekend!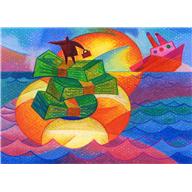 HOW TO DO JACOBEAN STUMPWORK EMBROlDERY
This project is created by using satin stitch and Jacobean stumpwork.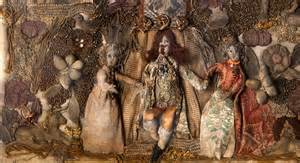 This project is easy to do as a beginner's piece. It is an abstract work of pebbles on a beach so if you want to practice a new technique and it doesn't look too straight, it won't notice that much.
Your dolls can go rockpooling in the landscape you create.
To do Jacobean stumpwork you need to first create a frame with a thick couched thread anchored down with sewing thread around your pebble outline.

Then using detached button-hole stitch fill in the shape.

Stuff with wadding or layers of felt just before you come to the end of filling in your shape.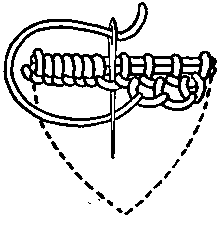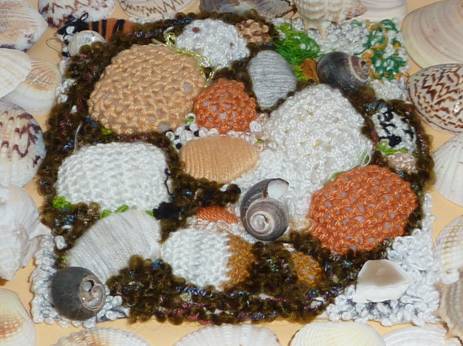 Some stones are Jacobean stumpwork with stuffing
and some are satin stitch over pieces of wadding.
This is just a sample for a beginner to try – if it goes wonky it won't notice!
The seaweed is couched yarn, the sand is French knots and the shells are real and glued on
Please note that the material on this blog is for personal use and for use in classrooms only.
It is a copyright infringement and, therefore, illegal under international law to sell items made with these patterns.
Use of the toys and projects is at your own risk.
©Christina Sinclair Designs 2015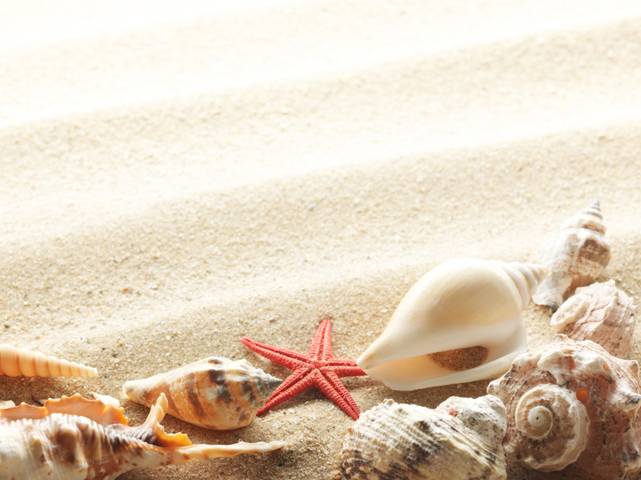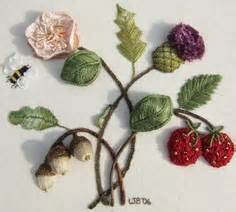 This is what stumpwork can look like when you are experienced
It creates 3D effects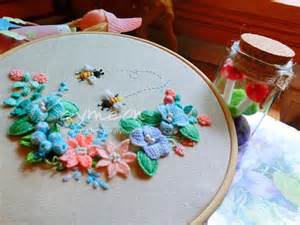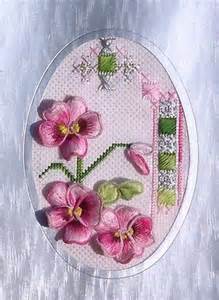 From Flickr
(The raised parts have wire frames)

Quick Quiz Answers
to be thrown in at the deep end –
to go off the deep end –
to be in deep water –
to be given a task to do that is quite difficult without enough previous experience
to be angry
to have big problems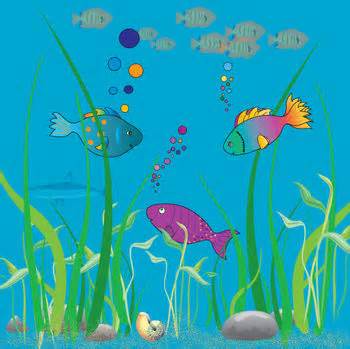 For an Embroidery Stitches Chart
Check out Blog Post 3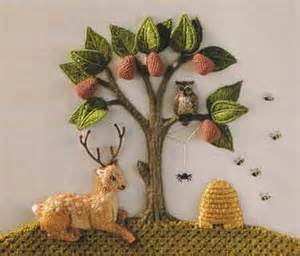 Stumpwork
Embroeezer.net