December 14th, 2018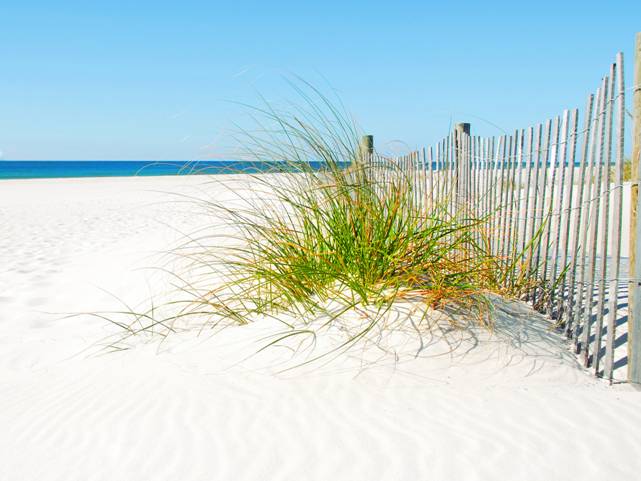 Salty Sam's Fun Blog for Children
Number 200
Unusual Lighthouses
Hello Everyone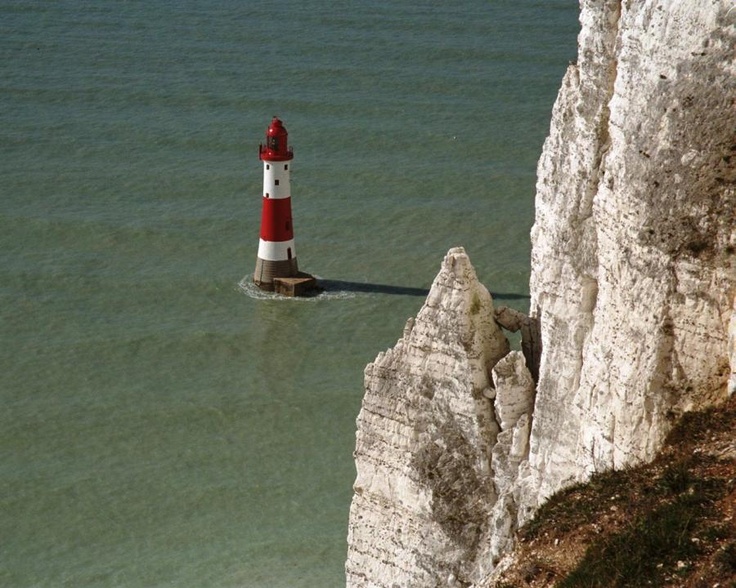 Yes, hello again for the 200th time! And welcome to my 200th blog post.
Did you hear about the lighthouse keeper who lost their job because they kept closing all the curtains every night when they went to bed?
Well, of course that is just a little joke, but actually a lot of lighthouse keepers really did lose their jobs – because of automation.  
However, their lighthouses are still standing – most of them, and lighthouses today are often tourist attractions.
My topic this week is one close to my heart – lighthouses. 

ln fact, it is about unusual lighthouses; because they come in all shapes and sizes.
From those enormous pillars that we all recognise, like the one in the picture at the top of the blog post in front of the White Cliffs of Dover, to tiny ones not much bigger than a sentry box. From tall, cage-like structures, to boxes on legs that look almost like some sort of alien spacecraft that has just landed!
Some lighthouses are tall, slender and majestic and some are very stout.
Most of them were built to withstand extreme weather.
One thing you will notice, is that people just love photographing them!
Some lighthouses look like fairy-tale castles or churches or are just very strange-shaped towers. And lighthouses are to be found in many different places; not just at the seaside.
We saw one by a lock on the Panama Canal a few posts back, but there are also lighthouses by large lakes like Lake Geneva in Europe and Lake Eerie in North America. They have even been seen on snowy slopes in the mountains!
Probably the most famous one is the Statue of Liberty in New York Harbour. lt was built as a lighthouse in 1886 and served to warn people away from the rocky, western side of the harbour. lt was the first lighthouse in the United States to have electric light. The light was visible for 24 miles.
Today, there is a light in the crown and torch.
There are many other lighthouses in the United States. The first Great Lakes lighthouses were established in 1818 and the first lighthouse on the west coast was the Alcatraz lsland Light in San Francisco Bay finished in 1854. The newest lighthouse is the Charleston Light built in 1962 in South Carolina. lt is a triangular structure with air-conditioning and a lift. (l wish l had one of those!

)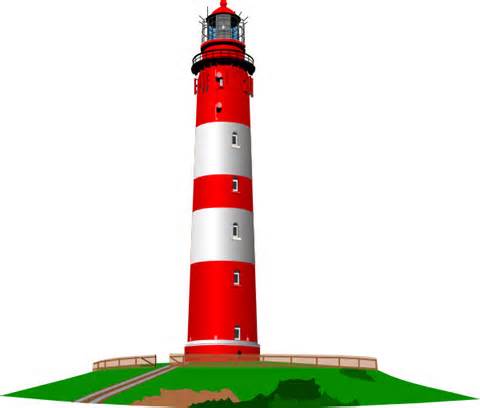 A while back, a hotel company advertised for a manager for one of its more unusual properties; a fort positioned in the middle of the sea between the English mainland and the lsle of Wight. This part of the sea is called The Solent by the way.
The 19th century Grade ll listed (protected building) fort was to open as a luxury hotel and also a place where people could hold meetings and parties. A graded building means that it has historical value.  
The fort is called No Man's Land Fort and the job advertised was named 'Fort Ruler'. Duties included opening a champagne bottle with a sabre (long sword) at parties!
The only way to reach the fort is by boat or helicopter (they have two helicopter pads); l think you have to like the sea to work there!
The hotel has 22 bedrooms, a gym, a night club and a roof top pool. lt has a museum so that you can get a sense of the history of the place; and very importantly, l think, there is a lighthouse – well you wouldn't want anyone banging into you in the middle of the night, would you! 

The hotel is not unique though, there is another such hotel in Spitbank Fort nearby.
lf you are wondering why these buildings were built in the middle of the sea, l will tell you. They were fortifications to protect the approach to Portsmouth Harbour and the naval port situated there.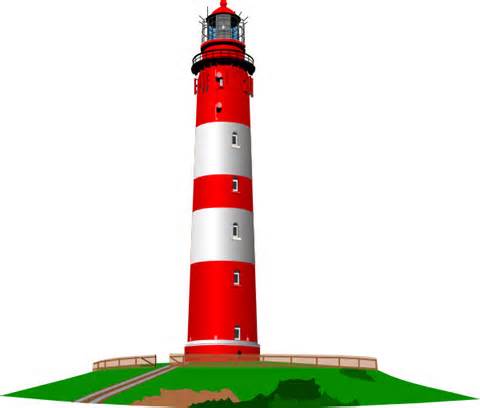 Most lighthouses are by the sea, but the highest lighthouse in the world was built by the Swiss in the Oberalp Pass over two thousand metres above sea level. lt is a smaller copy of one in Holland. You may be wondering why there is a lighthouse there – people ski past it instead of sail past it!
Well, they planned to add a Rhine barge next to the lighthouse and turn it into a museum. The boat would have to be cut up in order to transport it and then reassembled it once it arrived.
Pfalzgrafenstein Castle looks like a cross between a fairy-tale castle and a boat. lt is situated on an island in the River Rhine in Germany and has navigational lights to guide boats.
This beautiful building was built in 1327 by King Ludwig the Bavarian. lt looks like the kind of place that Baron Munchausen might have visited! 

The Tower of Hercules in Spain is about 1,900 years old and is the oldest lighthouse in the world. lt was built by the Romans. lt was obviously built to last.

Lighthouses seem very symbolic, they are a symbol of guidance and reassurance, a safe haven from stormy weather and proof that people can battle the elements – and win.
Bye bye everyone – don't forget to subscribe to my blog!
lf you like my blog, please support it by telling all your friends and followers about it.
Thank you!
And see you again next Fun Friday!
Love and kisses
Salty Sam



www.christina-sinclair.com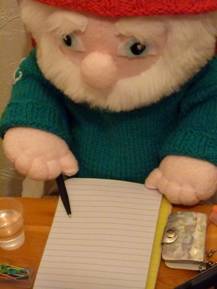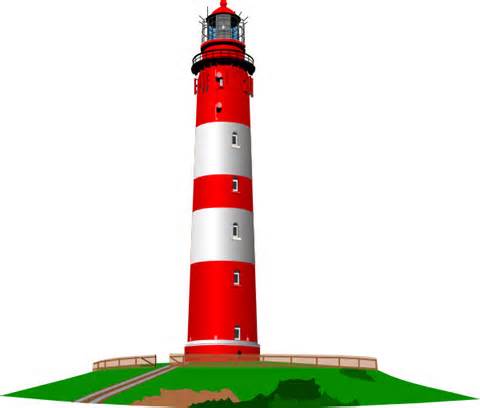 Bill and Bob's Joke of the Week


Bob: What is red and white?
Bill: l don't know. What is red and white?
Bob: Pink!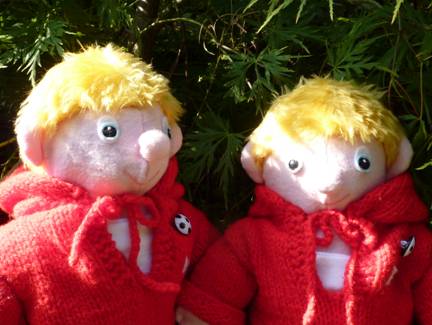 Salty Sam © Christina Sinclair 2015
Unauthorized use and/or duplication of material from this blog without express and written permission from this blog's author and owner is strictly prohibited.
Links may be used to www.christina-sinclair.com

Picture Gallery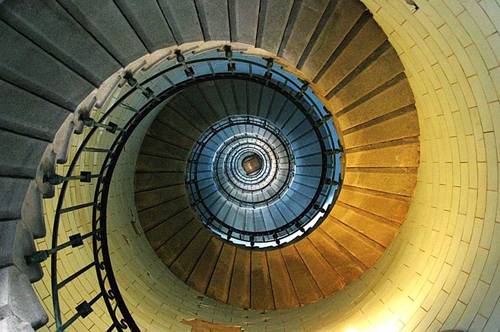 Stairs inside a lighthouse in France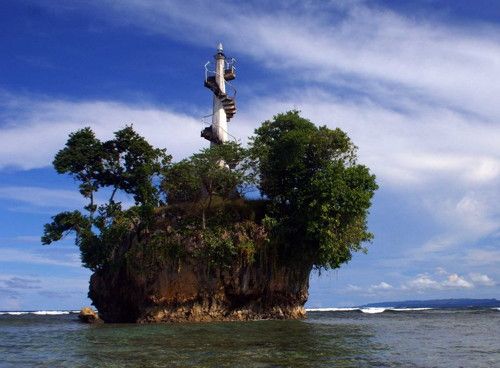 Stairs outside a lighthouse – Lianga Bay Lighthouse in the Philippines
(unc.edu)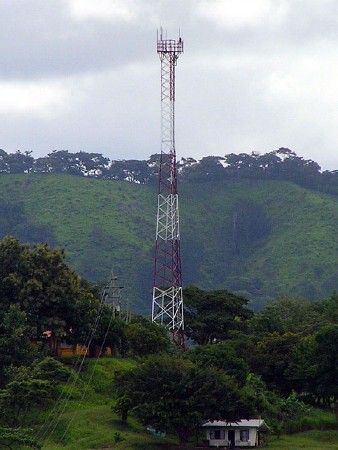 Obviously nobody lives in this lighthouse in Costa Rica – it would be far too draughty!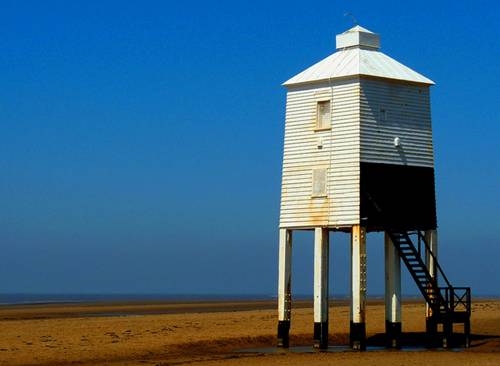 Burnham Sands Lighthouse – the legs are under water when the tide comes in
It was used as a lighthouse in the late 19th and early 20th centuries – then it was used as holiday accommodation
but apparently someone has put a light back on the top again.
Herd Groyne Lighthouse in South Shields was built in 1882 and is still used
It looks like a robot that could come to life and walk away – or a spaceship
that has just landed with some aliens aboard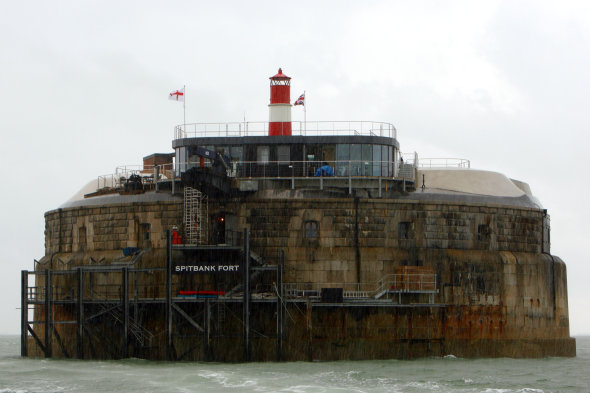 Spitbank Fort is now a comfortable hotel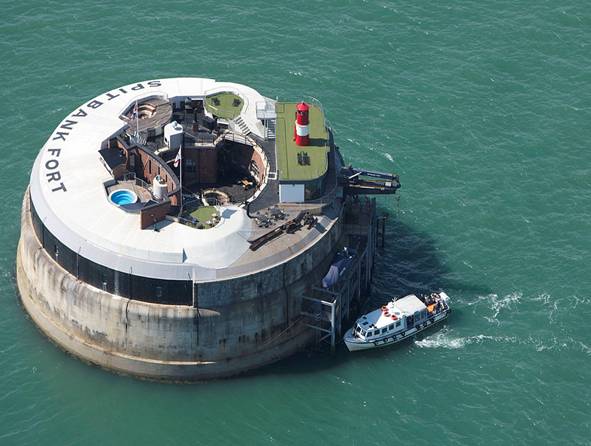 Spitbank Fort has a lighthouse on the top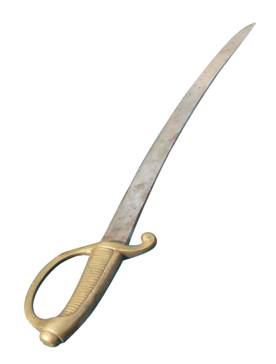 A sabre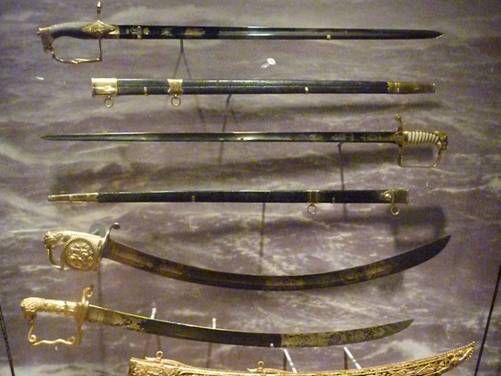 A collection of swords and sabres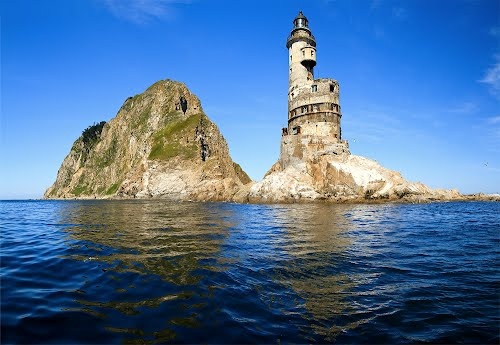 The Aniva Lighthouse in Russia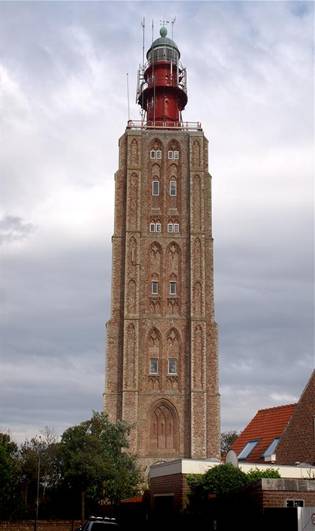 Westkapelle Light house in the Netherlands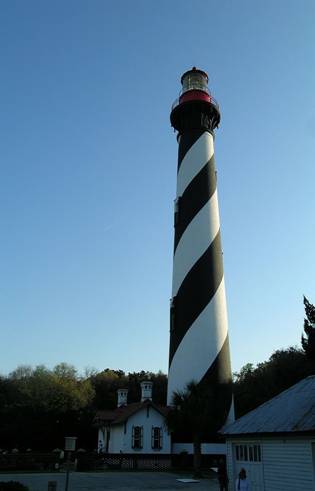 St Augustine Lighthouse Florida – I love the paintwork on this lighthouse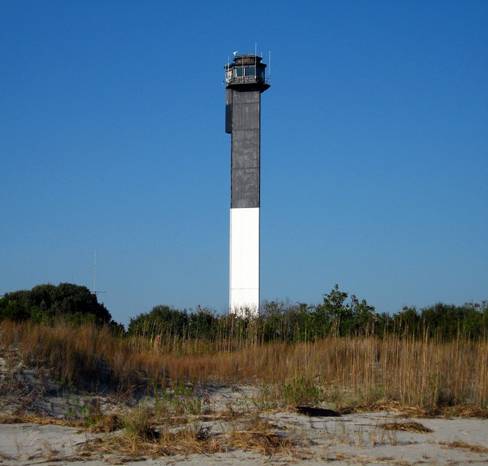 The triangular Charleston Light built in 1962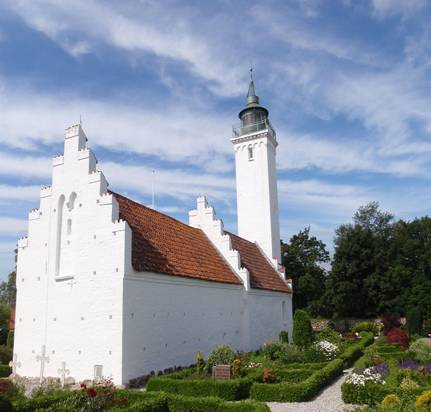 Tuno Church in Denmark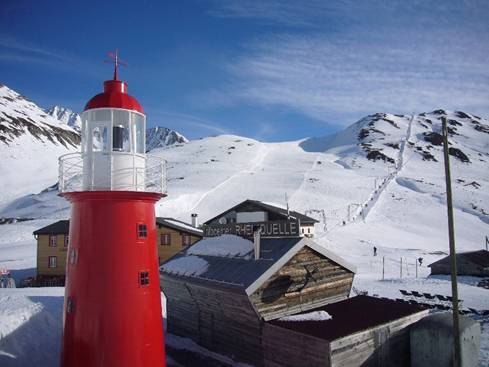 Oberalp Pass – the highest lighthouse in the world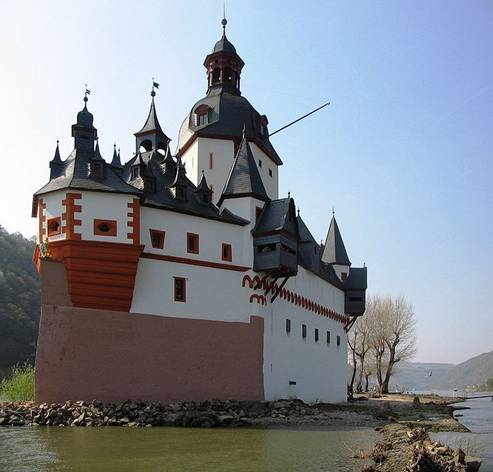 Pfalzgrafenstein Castle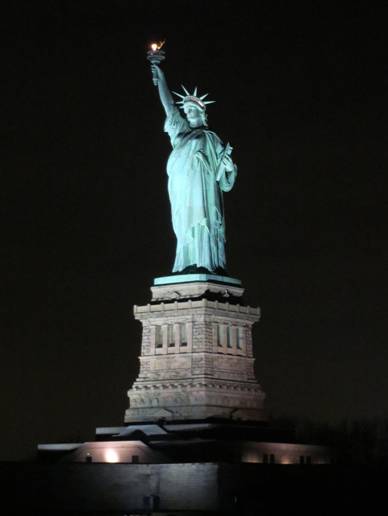 The Statue of Liberty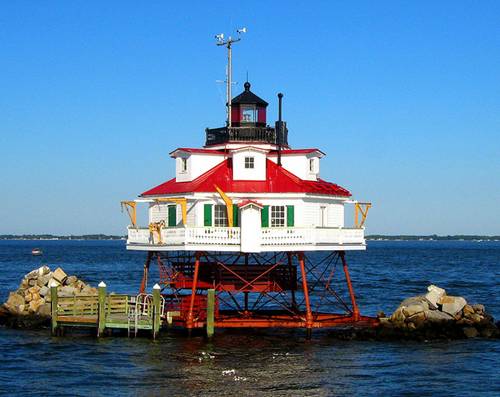 Thomas Point Lighthouse (Maryland United States) is very colourful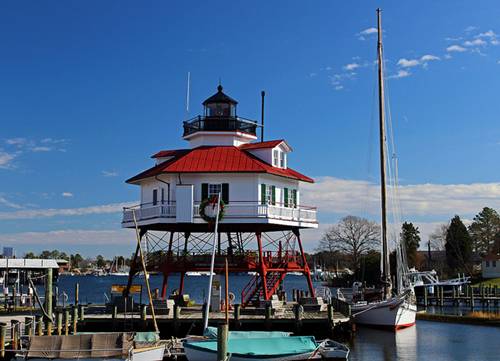 Drum Point Lighthouse in Maryland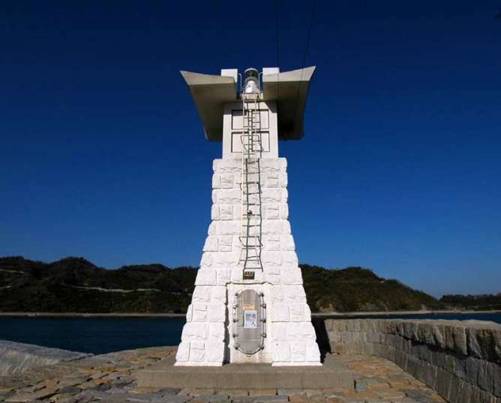 Japanese lighthouses seem to often be traditionally square rather than round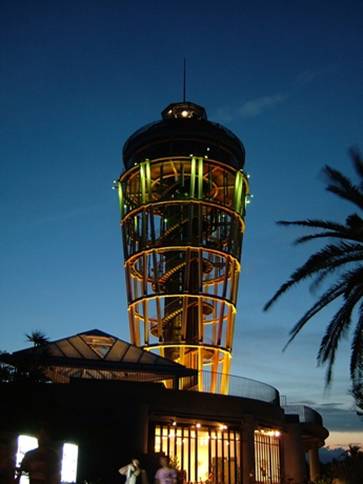 The high-tech Enoshima Lighthouse in Japan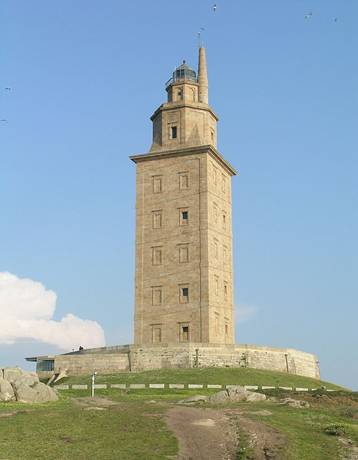 The Tower of Hercules – it is obviously well-looked-after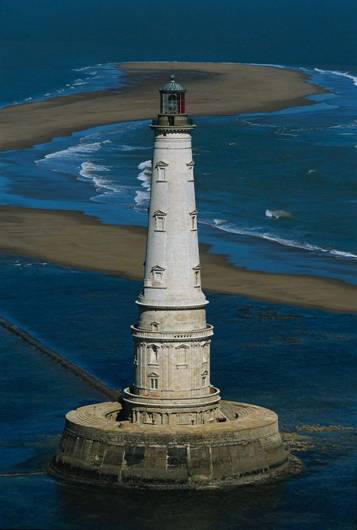 The beautiful Aquitaine Lighthouse – finished in 1611; it is the oldest lighthouse in France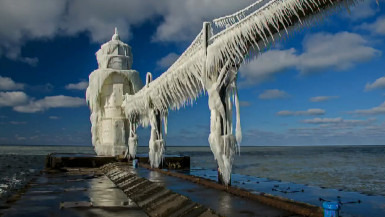 Lighthouse by Lake Michigan in the cold temperatures of 2014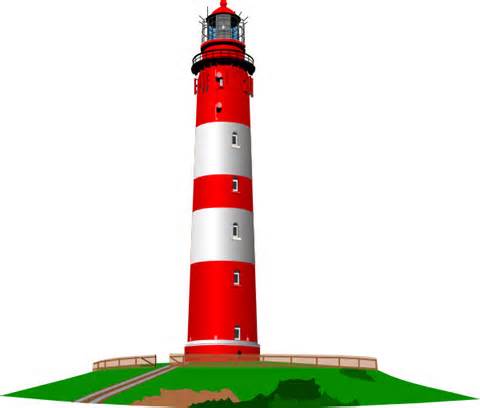 THE SALTY SAM NEWS DESK


Do you like knock knock jokes?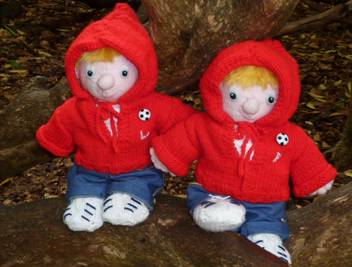 Bill and Bob do, and here are some more of their favourites:-

Knock Knock!
Who's there?
House
House who?
House it all going!

Knock Knock!
Who's there?
Adder
Adder who?
Adder you get in here!

Knock Knock!
Who's there?
Canoe
Canoe who?
Canoe come out and play with me?

Knock Knock!
Who's there?
You
You who?
Did you call?

Knock Knock!
Who's there?
Nobel
Nobel who?
Nobel so I just knocked

Knock Knock!
Who's there?
Thistle
Thistle who?
Thistle be the last time I knock – now let me in!

Knock Knock!
Who's there?
Stopwatch
Stopwatch who?
Stopwatch you're doing and open this door!

Knock Knock!
Who's there?
Olivia
Olivia who?
Olivia but I forgot my key!

Knock Knock!
Who's there?
Ferdie
Ferdie who?
Ferdie last time open this door!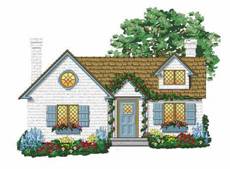 On last week's blog post there was a pattern for a pair of skating boots to hang as a decoration on a Christmas tree.
Well, when Emily saw them she felt sure that they would fit her 12" doll.
So Auntie Alice made some more especially for Emily's doll and they worked really well.
NEWSDESK MINIMAKE
12" DOLL SKATING BOOTS
She used the same pattern as the one from last week, but of course she left the top of the boots open when she edged the tops of the boots with textured yarn.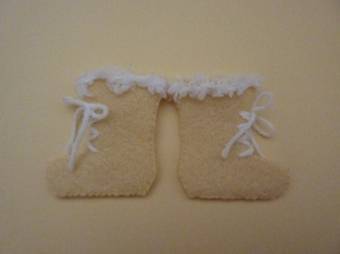 The boots can be made in any colour. They could be black to match the coat on Blog Post 116.
Then Auntie Alice turned them into a pair of skating boots by adding paper clips to the bottom. She said that they would probably be better on a toy than safety pins. She also used 4ply yarn for boot laces rather than embroidery thread. She used lengths of 30cm (12 inches) and trimmed what she didn't need afterwards. It is quite easy to sew the laces into the felt by using a yarn needle.
The boots would go well with the skating dress on Blog Post 121.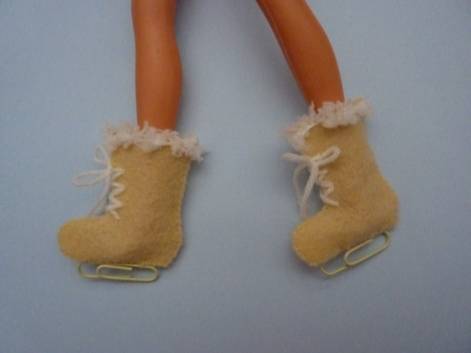 *********************
TO ADVERTISE ON THIS BLOG
PLEASE CONTACT:
christina.sinclair.ads@aol.co.uk
*********************


Quick Quiz
Can you complete these words?
a thief = light _ _ _ _ _ _ _ _
nimble = light _ _ _ _ _ _
dizzy = light _ _ _ _ _ _
cheerful = light _ _ _ _ _ _ _
soldiers trained for rapid (fast) movement = light _ _ _ _ _ _ _ _
entertainment like quiz shows that is not heavy drama = light _ _ _ _ _ _ _ _ _ _ _ _ _
(Of course the meaning of 'light' in these words means the opposite to heavy, not as in a bright light at the top of a lighthouse.)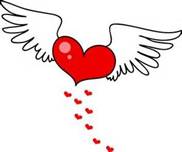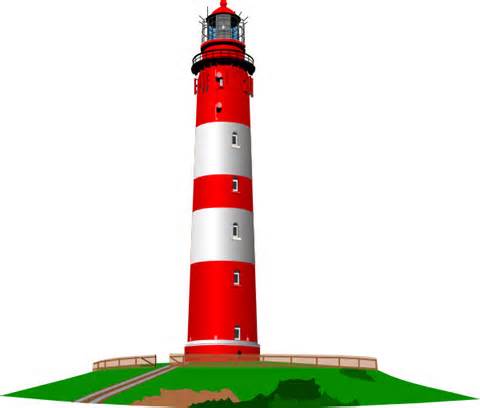 BLOW MY FOGHORN!!!

PLUS
Salty Sam fans can join in with their comments and share them with children all over the world. You will need to ask permission if you are not an adult.
Enter your e-mail address to subscribe to my blog and receive new Salty Sam Blog Posts for free by e-mail every week. Your address will be kept private and will not be shared with any third party.
Sign me up at the side bar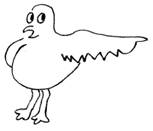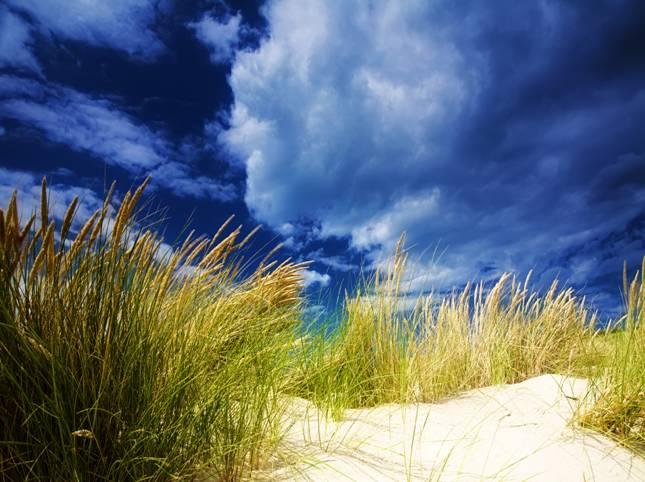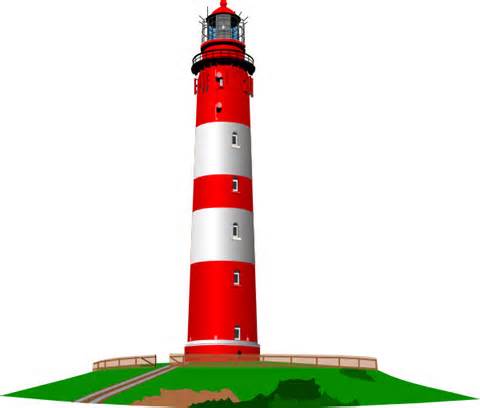 lt's the Weekend!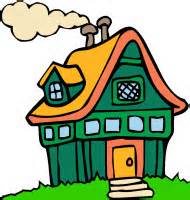 HOW TO MAKE A BUTTON HOUSE
On Blog Post 182 there is an idea for a cotton reel house.
If you need a place to store your buttons, here is an idea to try out. It should look good sitting on your shelf.
Of course, you can also use this house to store toys or threads or anything else that you like.
You need a canister to cover; you may like to place a card circle inside to cover the bottom if it has a metal base just to protect the contents of the house.
Measure around the canister, the one in the photograph is from powdered milk and has a circumference of 32cm.
Divide the measurement into two and cast on 2 stitches for every 1cm then add 2 stitches. It will be easy to measure the height of your knitting against the side of the canister as you go. Knit to the top edge and add another centimetre.
So for a canister of the same size as the one in the photograph the pattern is as follows:-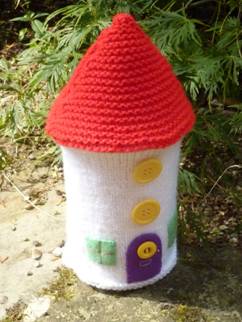 BUTTON HOUSE (KNIT TWO)
Using 4mm knitting needles and white dk yarn cast on 34 stitches
Knit 1 row
Knit 1 row
Continue knitting in stocking stitch
Knit 46 rows
Change to red dk yarn
Continue knitting in garter stitch
Increase 1 stitch at the beginning of the next 2 rows
Knit 2 rows
Decrease 1 stitch at the beginning of every row until there is 1 stitch left
Cast off
TO MAKE UP
Make felt doors and windows (make them in paper first to check size and fit).

Sew a button at the top of the door so that it looks like a window, add a letter box and key hole if you would like to.

Anchor the door to one panel by sewing through the button then anchor the windows to the knitting by adding frame detail (sew four large stitches into the centre of the window from the outside).

Sew around the door and windows using catch stitch.

Add large buttons above the door to make further windows.

With right sides together sew up the sides and roof of the house.

Place base of the canister on a piece of paper and draw around it – draw another circle around this circle expanding it by 1¼cm (5/8 inch) all the way around.

Use this paper pattern to cut a circle in red felt and another in stiff modelling foam or stiff card.

Fold the walls inside out and pull back – pin the felt into the base of the roof inside 1 row of red kitting leaving the side points free.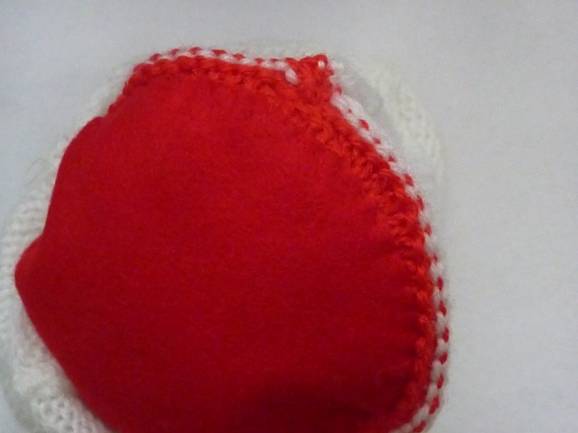 Then…
Sew into place and stuff the roof just before you close up the last gap (make sure the roof keeps a good shape as you stuff).

Cover the canister with some white paper to cover the coloured printing.  Use sticky tape to keep it in place.

Insert a circle of card into the base of the canister inside to protect the contents of the button box.

Put the foam or card on top of the canister and pull the cover over – the base of the roof should stick out.

Turn the house right sides out and fit it onto the canister.
(For the size of canister in the picture)
The door in the picture is 5¾cm tall and 3¾cm wide (2¼ inches by 1¼ inches)
The windows are 3cm square (1¼ inches)
TIP
You can make the house entirely in garter stitch, if you have not learnt how to purl yet – but you will need to add more rows to get the right height.
* You may find it easier to find your buttons if you sort them into different sizes or colours and keep them in little plastic bags inside your button house rather than putting them all in loose.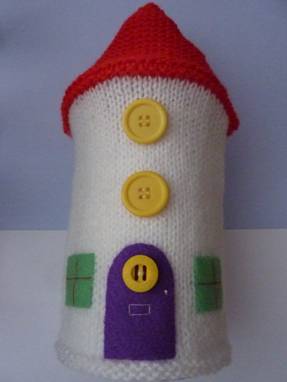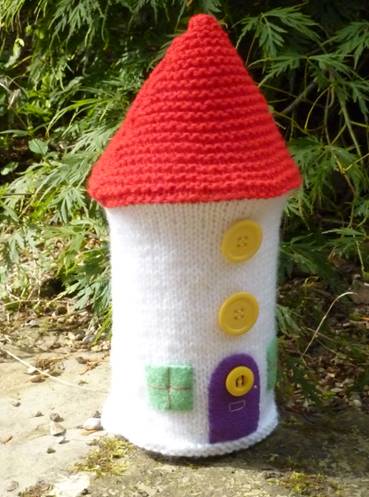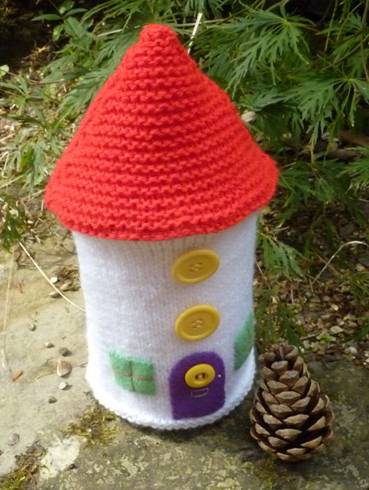 Please note that the material on this blog is for personal use and for use in classrooms only.
It is a copyright infringement and, therefore, illegal under international law to sell items made with these patterns.
Use of the toys and projects is at your own risk.
©Christina Sinclair Designs 2015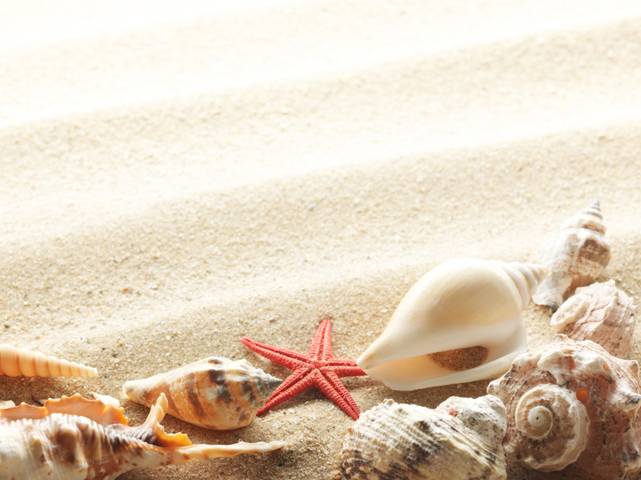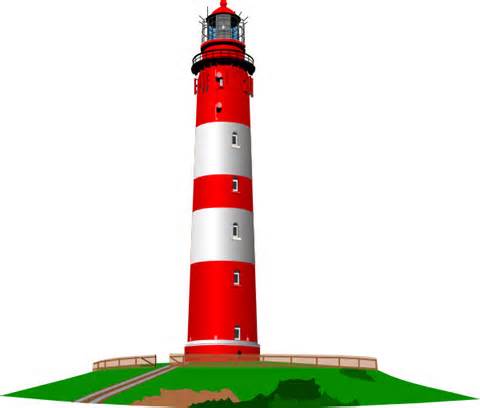 Quick Quiz Answers
light-fingered
light-footed
light-headed
light-hearted
light infantry
light entertainment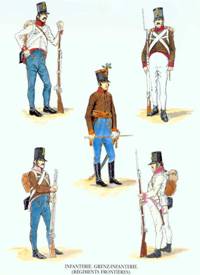 Infantry are foot soldiers
If you would like to see more pictures of lighthouses from around the world, check out my Lighthouses Pinterest board at:-
https://uk.pinterest.com/TheSaltySamBlog/lighthouses/