December 21st, 2018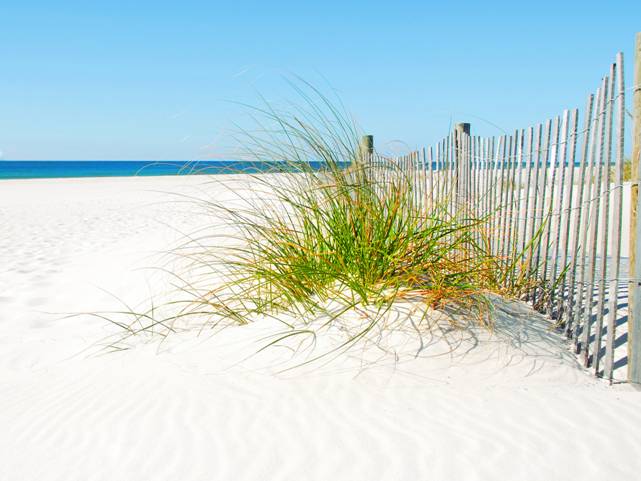 Salty Sam's Fun Blog for Children
Number 201
The History of Tea
Hello Everyone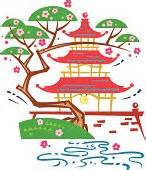 Well, l have just finished all my last-minute present shopping and have just sat down with a lovely, reviving cup of hot tea to finish off my blog post for this week.
A lot of people in the world laugh at the way English people drink so much tea.
They should try a cup of Earl Grey with lemon and honey as a pick-me-up and then they might realize why people drink tea! 

But of course tea is drunk all over the world, and there are many different teas including: black, green, white, yellow and herbal ones.
Herbal teas and fruit teas are not made from tea leaves. They are called teas but the proper word for these drinks is actually 'a tisane'.
We take tea for granted now, but there was a time when it was a special luxury only afforded by the rich and was kept in locked boxes in many houses!
People were drinking tea in China well over a thousand years ago, but putting leaves in hot water is something that people have probably done since cooking was invented.
Drinking tea is a habit for many, whether you say, 'l'll make some tea', 'l'll put the kettle on', 'l fancy a cuppa' or 'l'll make a brew' (depending on which part of the country you come from) just before you make some.
Tea is made from the leaves of a plant first found in the south of China where it was used for medicinal purposes. lt was introduced to visiting Portuguese priests and traders in the 1500s.
ln 1750, the Portuguese took some tea plants to the Azores, a group of islands in the Atlantic, where it grew quite happily. From there the harvests were quite easily transported to Portugal.
Tea drinking first became established in Britain when the Portuguese wife of Charles ll, Catherine of Braganza, brought the fashion for drinking it to the English royal court.
lt further spread beyond the aristocracy to the coffee houses of London. These were the places wealthy men met to socialize and discuss business. The tea they drank tasted quite different from the tea of today; it was brewed in the morning to be served all day. Most people today would not drink tea unless it was freshly brewed.
Women did not meet friends in coffee houses. lnstead they held tea parties at home. Tea was expensive to buy; the tea sets and tea pots they used were delicate bone china and tea kettles and spoons were silver. The servants set up the equipment and brought hot water up from the kitchen, but it was the hostess that brewed the tea.
Sugar could be added; this was an expensive import as well.
Smuggling in the late 1700s made tea more affordable to the masses. lt bypassed the ports and if import tax was not paid on the tea coming into the country it wasn't so expensive to buy. Eventually there was more tea coming into the country through the smugglers than through the ports.
ln 1785, under pressure from the tea merchants who imported tea legally, the government slashed the tax on tea. This made it more affordable.
A lot of employers provided tea to their workers and household servants were given a tea allowance.
ln the 1800s, a British company called the East lndia Company introduced tea plants to the farmers of lndia. From then on, China did not have so much control over the tea stocks.
The climate in lndia was perfect for growing tea. The plants were usually grown on hillsides, initially in foothills of the Himalayas, because at high altitudes the plants grow more slowly and consequently the leaves have a better taste. As the tea became more widely planted, the volume of the harvest was bigger and the price dropped further.
There was a race to get the first tea harvests to England. A substantial amount of money could be earned by the first tea clipper (type of cargo ship) to arrive.
ln the 1830s, new types of cafés and coffee houses were opened; they sold tea to the ordinary, working classes. Tea was a better alternative to alcoholic drinks like gin; people were more able to work properly after they had been drinking it!
These tea shops were also a respectable environment for women to gather in in comparison to public houses (pubs).
Throughout the 1800s, tea was also drunk a lot at home by all social classes, especially at breakfast.
Tea parties were still popular with the upper classes and evolved into a 'mini meal' between lunch and dinner. Tea was accompanied by sandwiches and cakes. Lunch was eaten around 1 o'clock and dinner was not served until 7 o'clock, it was a long time to go without food.
Tradition has it that this meal was invented by Anna Maria, the wife of the Duke of Bedford, in 1841, who made it into a social occasion when she started inviting friends round for afternoon tea at 5 o'clock.
By the 1850s the fashion had spread.
At this time, most working class people worked in agriculture, and it was their habit to have their main meal in the middle of the day.
After the lndustrial Revolution, a lot of people were working in factories, and it wasn't possible to take a break to go home for a large meal. Many children were attending school all day as well. These people would have high tea, which was a substantial, hot meal at the end of a working day. ln fact, it became their main meal of the day.
During the two world wars, the government took over control of tea importation and price setting. At the outbreak of the Second World War, they even took the precaution of transporting all the tea stocks that were being held in London warehouses to storage outside the capital to ensure it escaped the bombing.
From 1940, it was very difficult for ships to bring anything in to the country and tea had to be rationed. The armed forces and firemen were allowed extra tea and it was put in food parcels sent to prisoners of war abroad to cheer them up. Tea remained on ration until 1952; that was six years after the war had ended.
Shortly after this, the tea bag was invented in America, and now 96% of tea is sold in bag form.
All the tea grown in lndia in the 1800s was exported; strangely it didn't become a popular drink in lndia until the 1950s. Nowadays, tea is grown in many more countries than China and lndia. There are even some varieties of bush that can be grown in Cornwall in the south west of England because it is so warm there.
Only the tips of the bushes are harvested and the plants are kept at waist height to allow easy access to them. Most leaves are still picked by hand. The leaves then have to be dried carefully before they are packed for sale.
Modern teas are a mixture of different leaves. They are taken from different regions and these are blended to give a better taste. There are special experts with experienced taste buds that do this.
Sometimes other flavours are added: like vanilla or caramel. My favourite is bergamot which creates the famous Earl Grey tea, named after a man called Earl Grey of course. The bergamot used is the rind of a bergamot orange, which as you know is a citrus fruit.
Scientists today are studying the health benefits of tea. They think it is good for the brain, heart and immune system (this helps to prevent disease).
lt looks as if the ancient Chinese tea growers knew what they were doing, doesn't it? 

Bye bye everyone – don't forget to subscribe to my blog!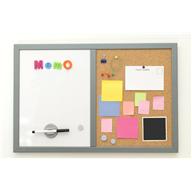 Love and kisses
Salty Sam

www.christina-sinclair.com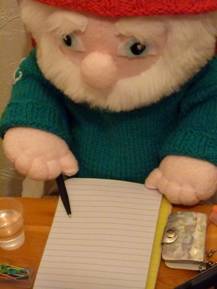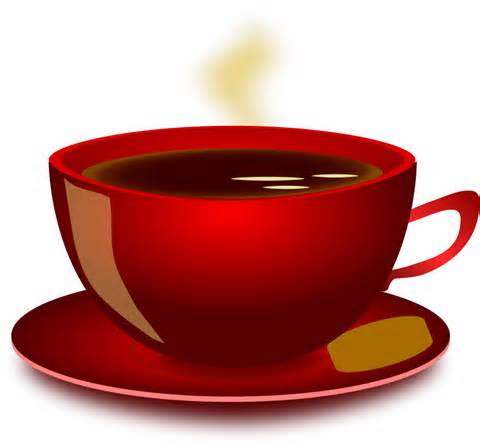 Bill and Bob's Joke of the Week


Bill: What cup can you never drink out of?
Bob: l don't know. What cup can you never drink out of?
Bill: A hiccup!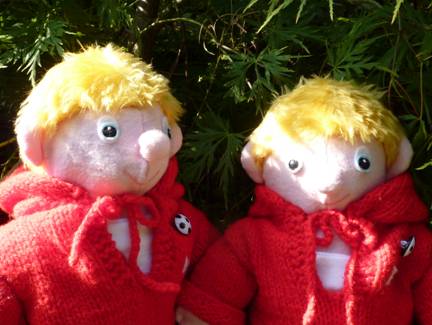 Salty Sam © Christina Sinclair 2015
Unauthorized use and/or duplication of material from this blog without express and written permission from this blog's author and owner is strictly prohibited.
Links may be used to www.christina-sinclair.com

Picture Gallery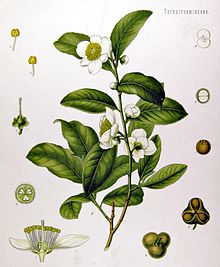 A tea plant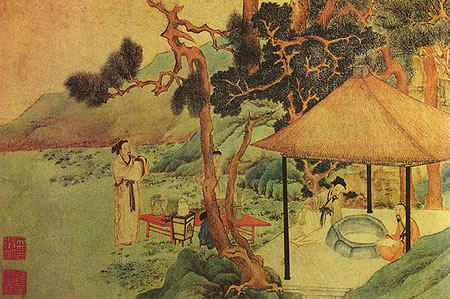 Serving tea in Ancient China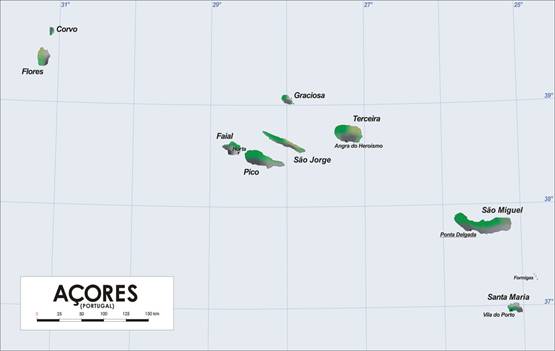 The Azores are 850 miles west of Portugal in the Atlantic Ocean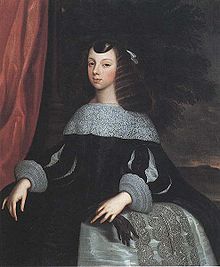 Catherine of Braganza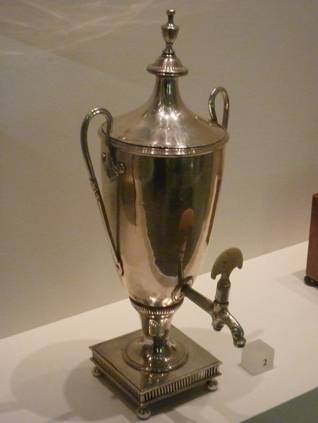 A 1790 silver-plated hot water urn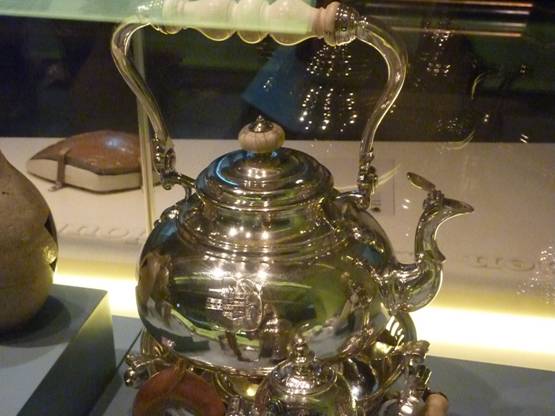 An 18th century silver teapot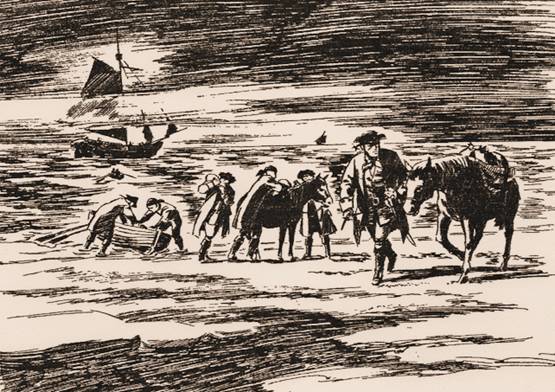 Smugglers bringing contraband (goods brought illegally into the country) ashore
(romneymarsh.net)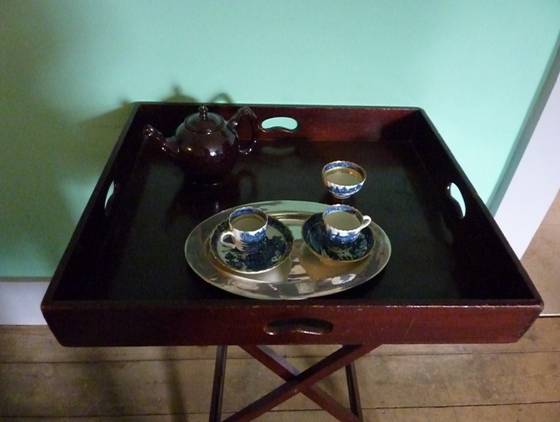 Georgian tea cups 18th century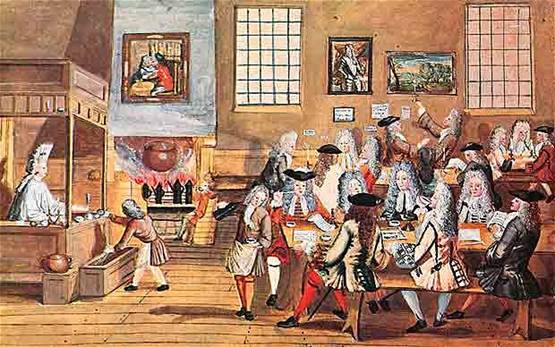 18th century coffee house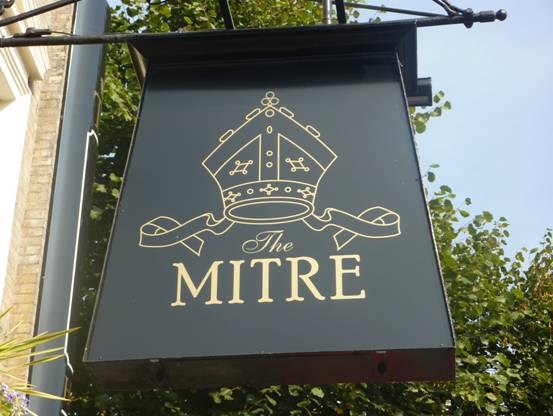 Some coffee houses still exist – this is a famous one in Greenwich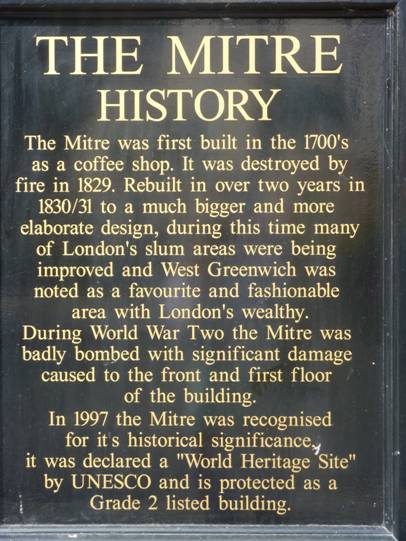 A mitre is a bishop's hat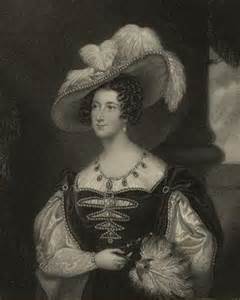 Anna Maria, Duchess of Bedford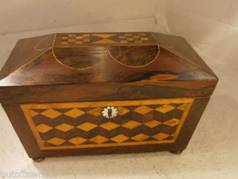 A tea caddy box with a lock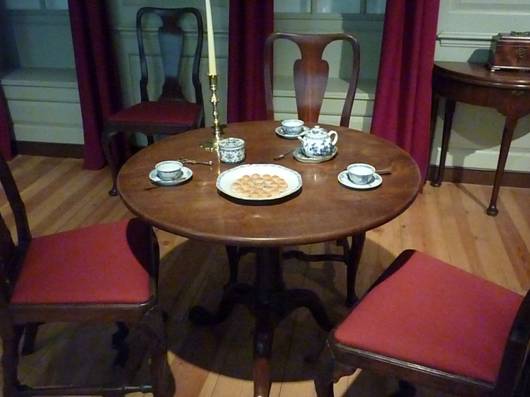 A table set for tea in 1745
The tea is served in tea bowls not cups – they have no handles!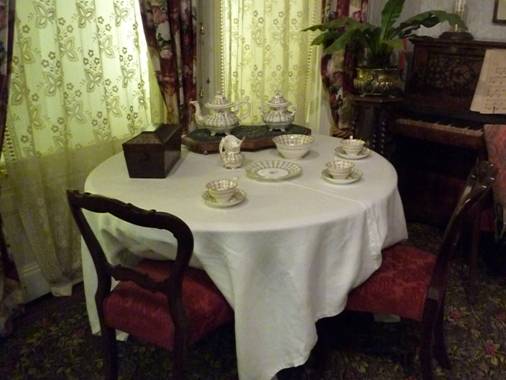 A table set for tea in 1870
The tea cups now have handles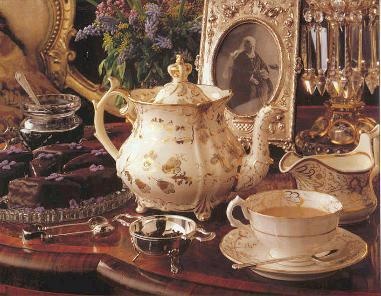 Afternoon tea includes sandwiches and cake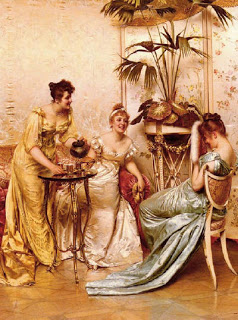 A 19th century tea party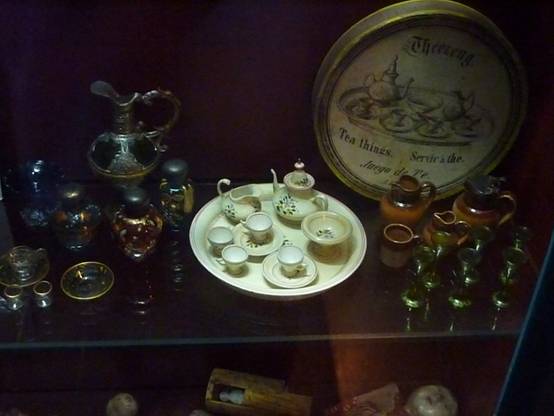 A Victorian toy tea set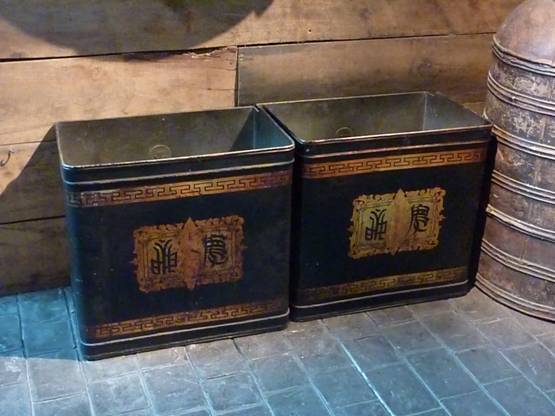 A Victorian tea merchant would keep tea in large containers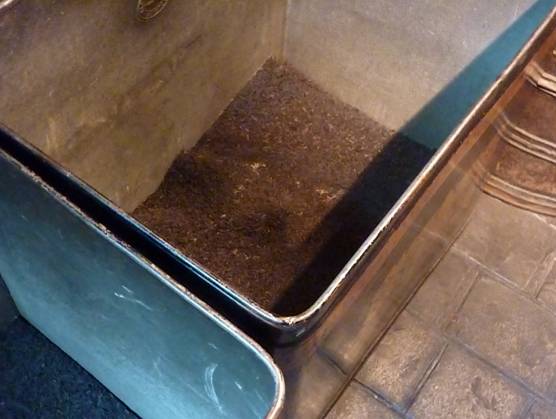 Tea was sold loose to be brewed in a tea pot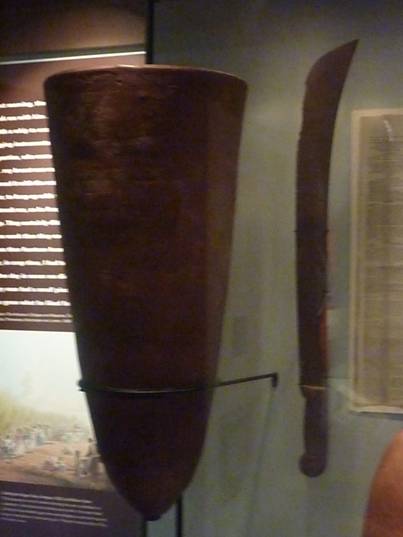 A sugar loaf mould
When sugar was sold in loaves, the loaves had to be broken apart with nippers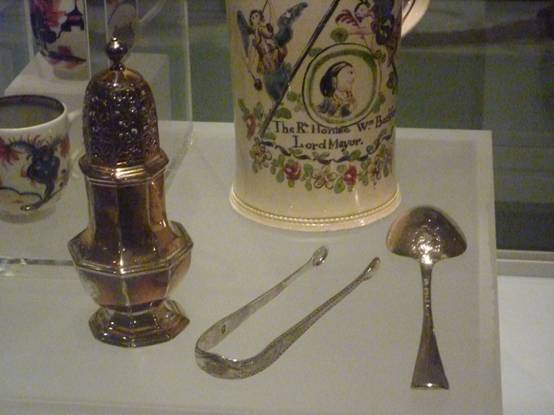 A silver sugar caster and sugar tongs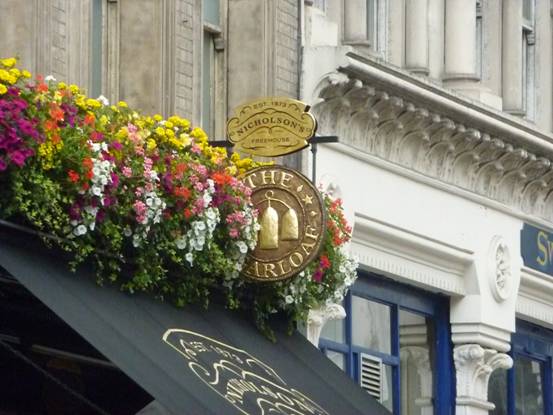 You may have never seen a sugar loaf but there are still pubs that carry the name Sugarloaf
The Cutty Sark was launched in 1869 and renovated in 2007 at a cost of over £50 million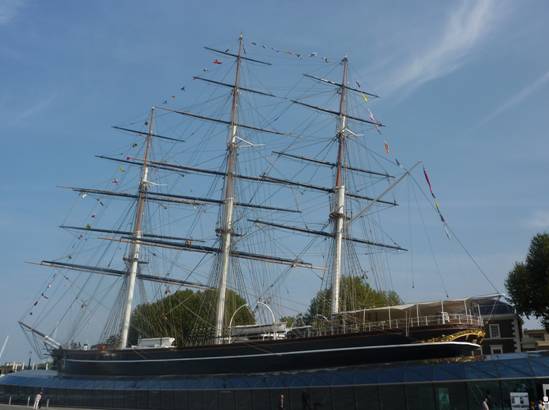 Is probably the most famous tea clipper and can now be visited in Greenwich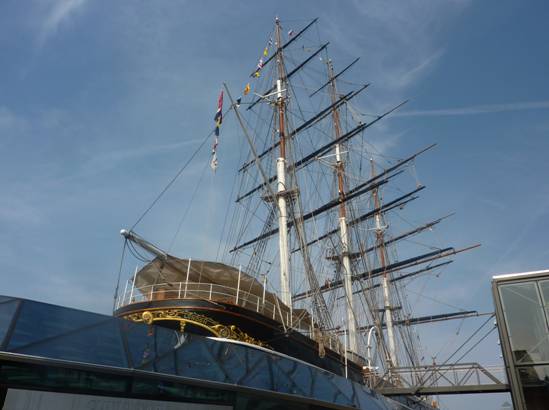 A clipper was a square-rig trading ship built for speed –
it needed to get back to England with its cargo as quickly as possible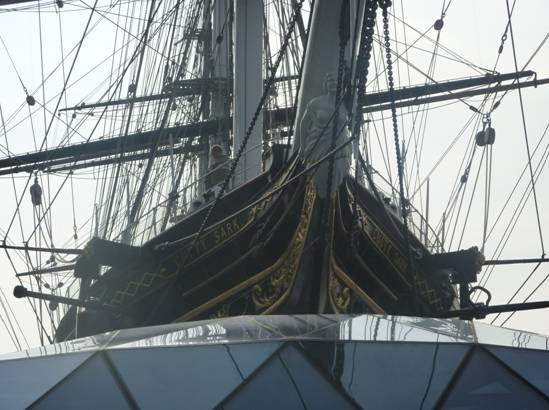 The bow was narrow to cut through the water quickly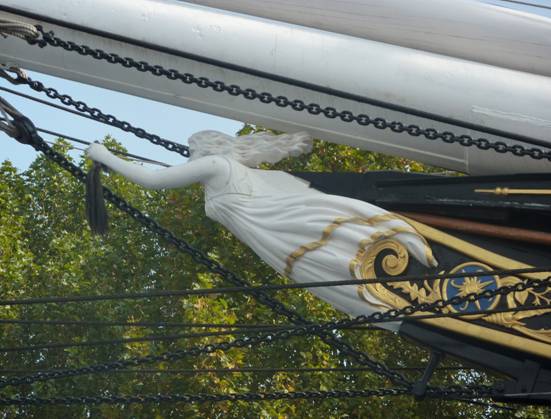 Even the figure head looks as though it is travelling at speed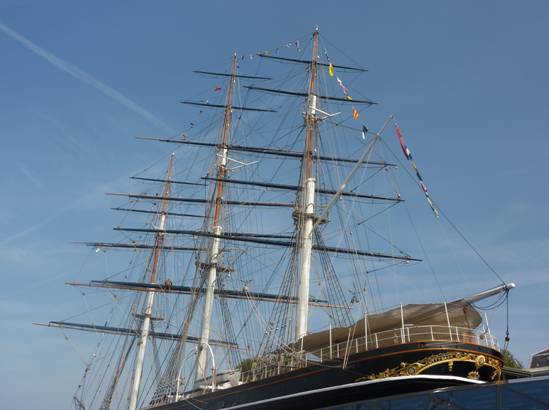 The whole boat was narrow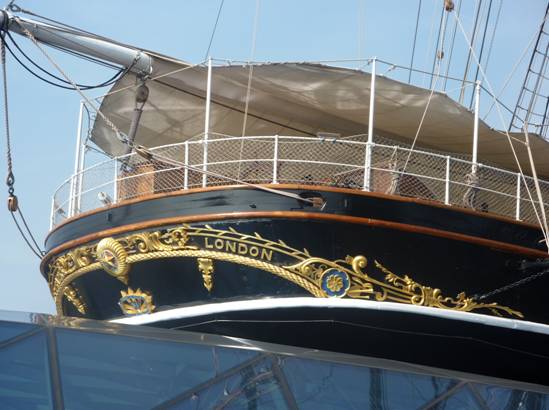 Its speed compared well with ships of today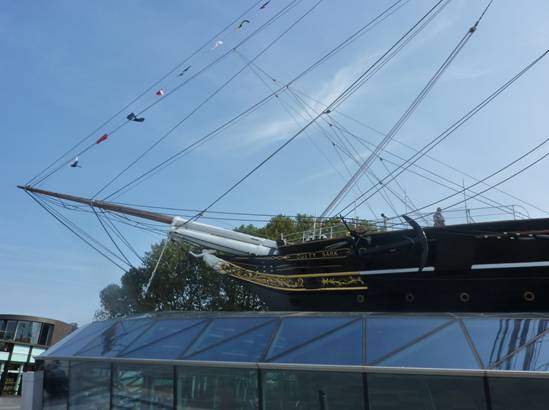 This ship is open to visitors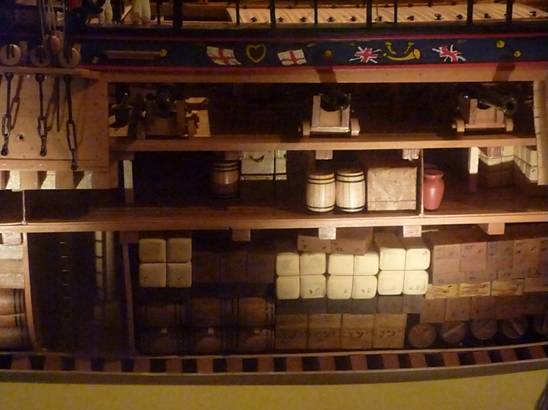 Tea was carried in chests and other imports, provisions for the crew of the ship
and cannons for protection were also carried below decks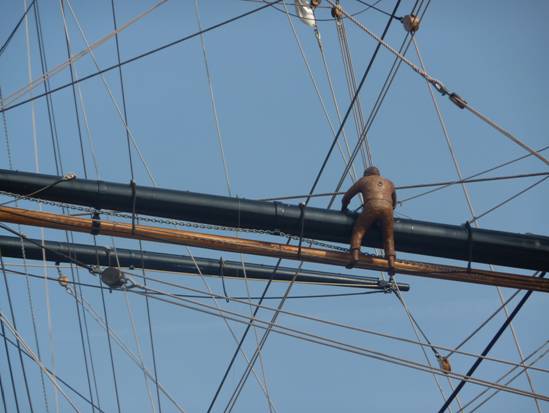 Most of the time the men were aloft dealing with acres of sail –
it was their job to make the ship travel as fast as possible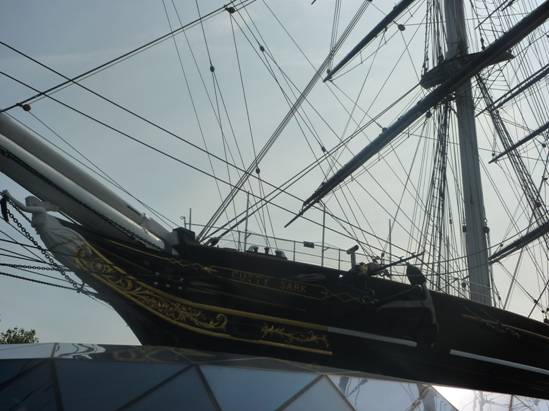 The rigging and lookout points were really high up above the waves
The men could start work on the ships at the age of twelve –
they would be able seamen by the time they were eighteen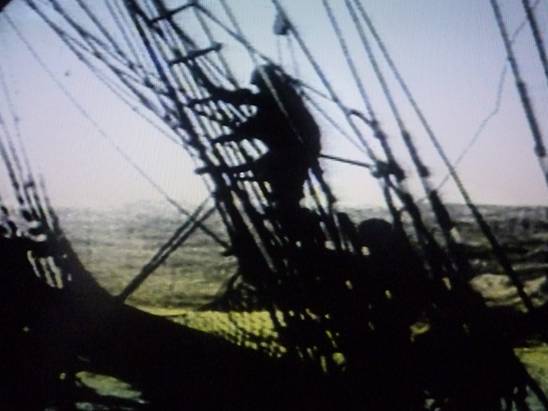 All the men aboard the clipper were the best available, sea captains and officers were chosen for
their daring and sense of adventure because owners wanted them to push the ship to its limits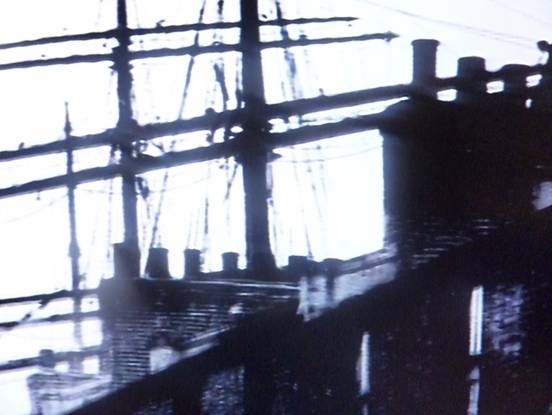 The ports were a forest of masts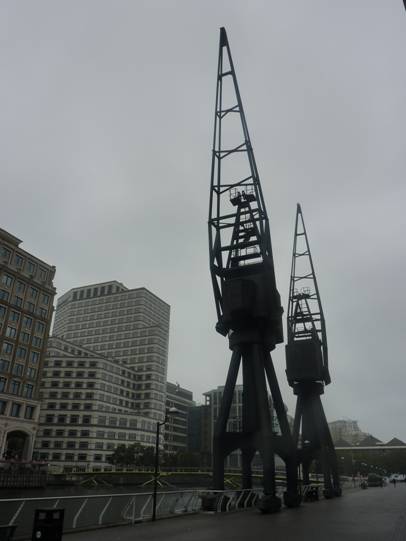 There are disused cranes still in London Docklands today
Earl Grey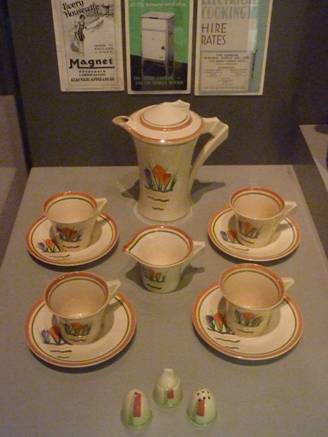 A 1930s tea set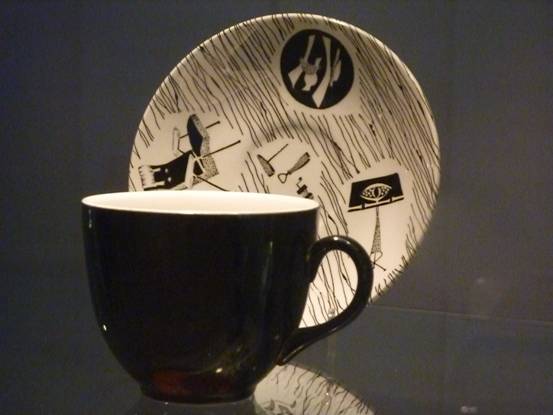 A 1950s tea cup and saucer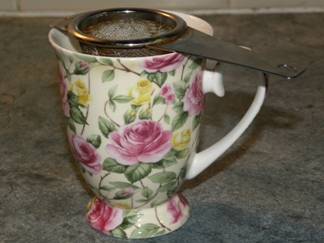 Tea leaves had to be caught in a strainer before tea bags were invented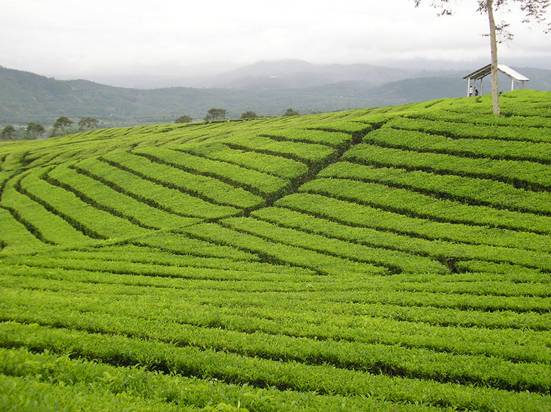 A tea farm is called a plantation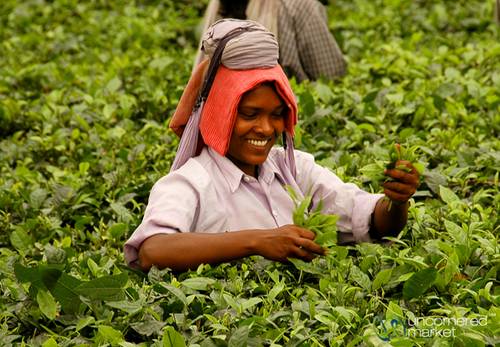 Picking tea leaves in India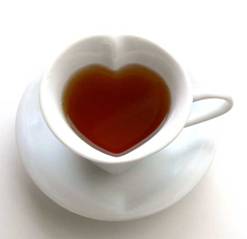 A cup of tea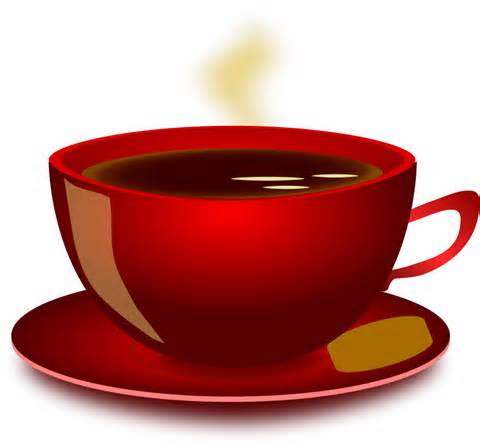 THE SALTY SAM NEWS DESK


Bill and Bob don't drink a lot of tea.
They prefer smoothies and juices.
Here are some really easy recipes they told me that they wanted you to have.
Then they went out to play in the garden so I will give them to you.
If all the grown-ups are drinking grown-up party drinks this week, you might want to try some jazzy drinks that are suitable for children.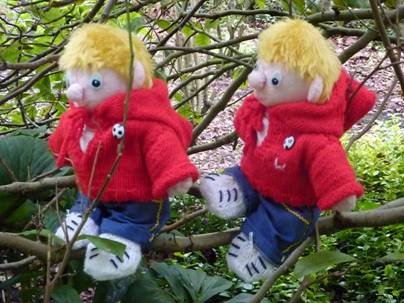 They are for one person so you will have to multiply the ingredients by the number of people you are making a drink for.
Blend together in a liquidizer:
1 banana (cut into slices)
3 teaspoons of honey
A hazel nut or toffee yoghurt
A yoghurt pot full of milk (you can use the milk to wash out the yoghurt left in the pot after you have spooned it out)
Here are some more of their recipes. You will need a liquidizer or juicer or both. Their mum told them to make up nice names for their drinks this time.
She said the names they used last time were too disgusting, but Bill and Bob insisted that they were the kind of things children like.
You can add a teaspoon of sugar or honey to each recipe if you have a sweet tooth.
PURPLE PULP
Blend together:
Half punnet of raspberries
1 banana
1 small cherry yoghurt
1 teaspoon honey
MAUVE MAGIC
Blend together:
Half punnet of blueberries
Half punnet of raspberries
1 small fruits of the forest yoghurt
1 teaspoon honey
GOLDEN GLOW
Juice
1 tin pineapple (drain the juice off into the juice jug first)
2 small carrots
GREEN GODDESS
Juice
1 small tin of pears in syrup (drain the syrup off into the juice jug first)
Half punnet of green seedless grapes
4 ripe kiwis
(This recipe is for two people or one very thirsty person)
BLACK BEAUTY
Juice
2 apples
Blend together:
The apple juice you have just made
Half punnet blueberries
1 teaspoon honey
½ teaspoon cinnamon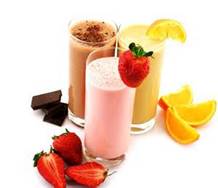 They also have an extra joke this week about a biscuit – to go with your tea!
Bill and Bob's Joke with a cup of tea


Bill: Why do gingerbread men wear trousers?
Bob: l don't know. Why do gingerbread men wear trousers?
Bill: Because they have crummy legs!
Bob: l think this biscuit found our joke funny Bill!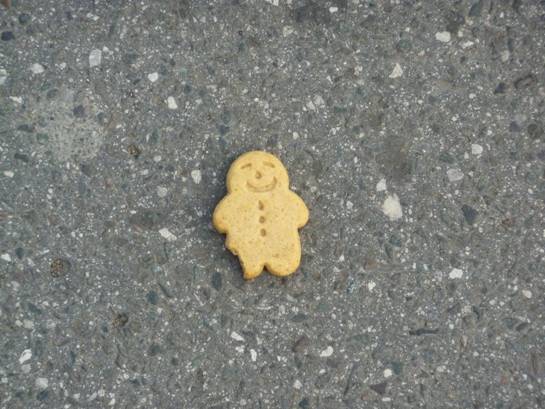 And of course we all have one more message for you…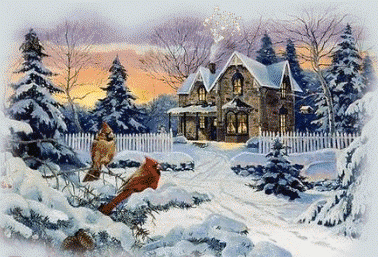 *********************
TO ADVERTISE ON THIS BLOG
PLEASE CONTACT:
christina.sinclair.ads@aol.co.uk
*********************


Quick Quiz
Do you know the meaning of these phrases?
my cup of tea
not for all the tea in China
a storm in a teacup
the pot calling the kettle black
there's many a slip 'twixt cup and lip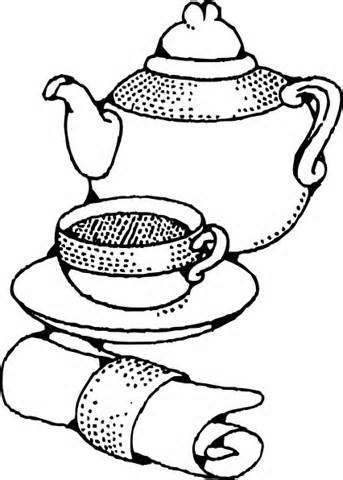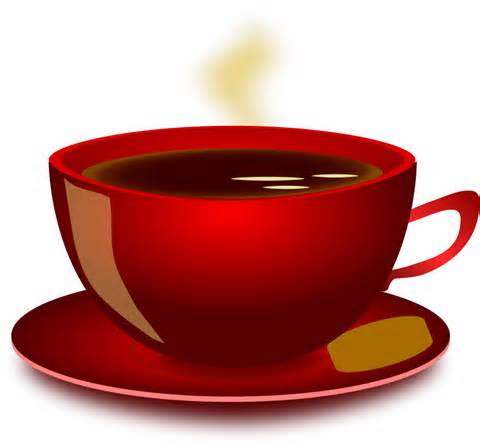 BLOW MY FOGHORN!!!

PLUS
Salty Sam fans can join in with their comments and share them with children all over the world. You will need to ask permission if you are not an adult.
Enter your e-mail address to subscribe to my blog and receive new Salty Sam Blog Posts for free by e-mail every week. Your address will be kept private and will not be shared with any third party.
Sign me up at the side bar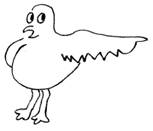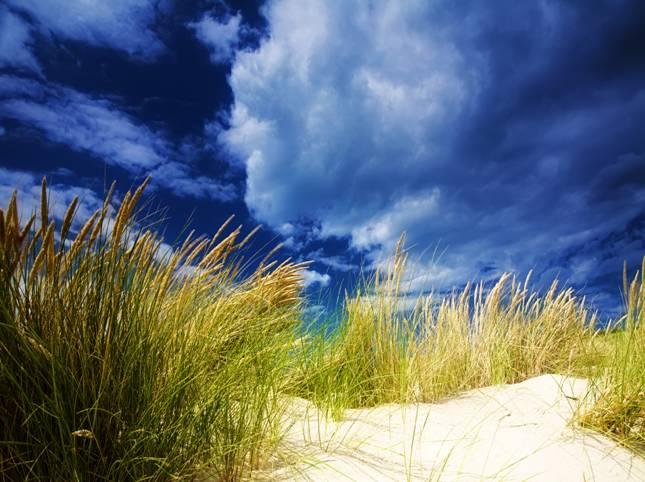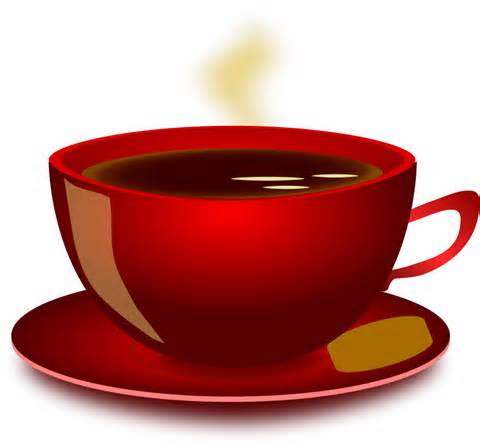 lt's the Weekend!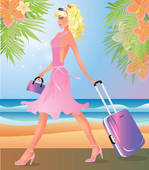 HOW TO MAKE A CRUlSlNG DRESS
FOR YOUR TWELVE lNCH DOLL
It looks like this doll is having a holiday in the sun this year!
DRESS (KNIT ONE)
Using 3½mm knitting needles and white dk yarn cast on 26 stitches
Purl 1 row
Purl 1 row
Knit 1 row
Purl 1 row
Knit 1 row
Purl 1 row
Purl 1 row
Purl 1 row
Purl 1 row
Purl 1 row
Knit 26 rows of stocking stitch
Purl 1 row
Purl 1 row
Knit 1 row
Purl 1 row
Knit 1 row
Purl 1 row
Purl 1 row
Knit 1 row
Cast off loosely
TO MAKE UP
Decorate the bottom channel with beads.
Over-sew the back seam.
*Over-sew all seams to reduce bulk.
Please note that the material on this blog is for personal use and for use in classrooms only.
It is a copyright infringement and, therefore, illegal under international law to sell items made with these patterns.
Use of the toys and projects is at your own risk.
©Christina Sinclair Designs 2015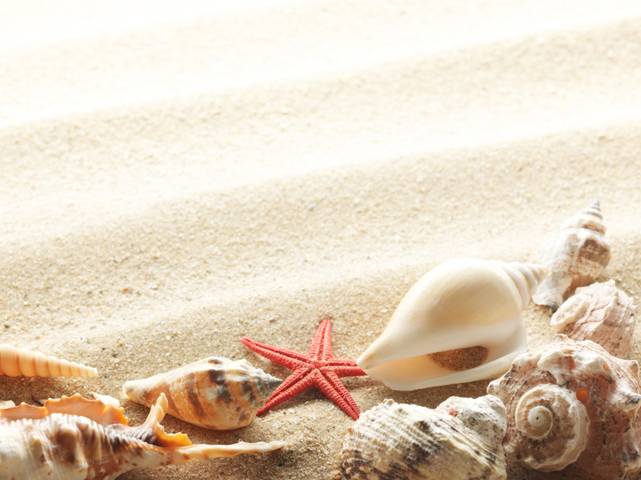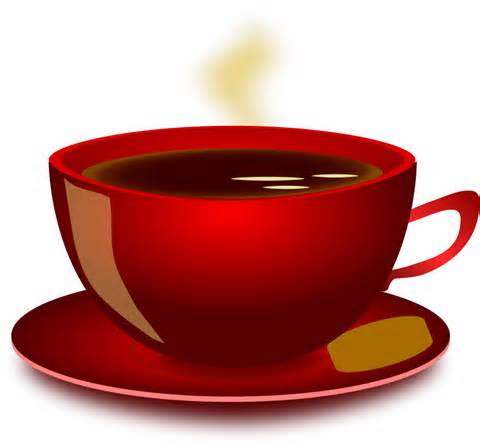 Quick Quiz Answers
my cup of tea – the kind of thing l like
not for all the tea in China – not at all/not for any reward (l wouldn't do it for all the tea in China)
a storm in a teacup – a fuss made over an unimportant matter
the pot calling the kettle black – someone who is criticizing someone else for doing something that he does himself (old cooking pots used over a fire all went black eventually – you might know this kind of kettle as a cauldron)
there's many a slip 'twixt cup and lip – plans can go wrong before they are completed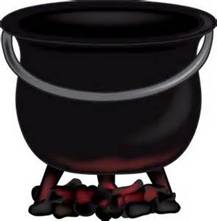 An old kettle