July 26th, 2019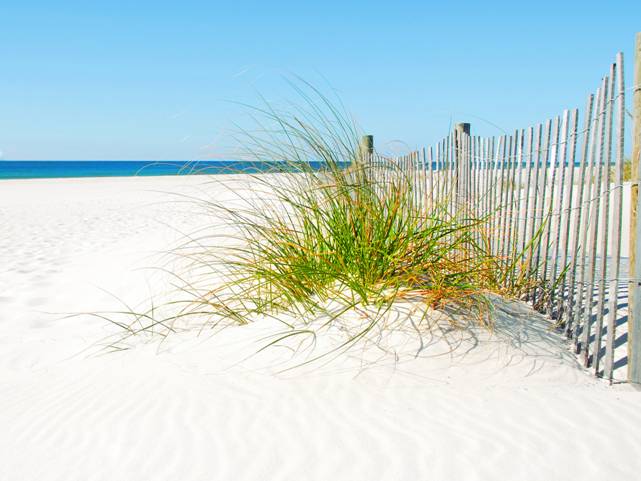 Salty Sam's Fun Blog for Children
Number 232
Nuts
Hello Everyone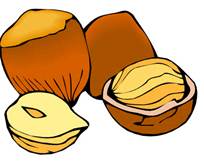 At Christmas, does your family get out a special bowl that you use to hold nuts?
A lot of people that don't have the habit of eating nuts during the year still buy them especially for Christmas.
When you look at a bag of mixed nuts you might not realize that actually they probably came from many different parts of the world.
A nut is really a fruit made up of a hard shell and a seed.  Nuts are often edible and the ones that you buy in the shop to eat are very tasty.  The botanical (plant science) word for these is a kernel but we usually call them nuts.
Nuts like acorns and conkers are poisonous to humans and some other animals, so you should never try to eat them.
Most nuts come from trees but you might be surprised to know that peanuts grow under the ground very much like potatoes do!  They are actually in the pea and bean family of plants and the leafy tops are used to create hay for animals to eat in the countries in which they are grown.
Peanuts are grown in America, Africa and Asia.  China produces the most peanuts.
Some nuts are pressed to extract their oils and these oils can be used for cooking, in cosmetics and artists' paints or as a wood conditioner for musical instruments and they are also put in furniture polish.  Nuts are sometimes used in confectionery (sweets) especially with chocolate and they can be put in cakes and cookies as well.  Peanuts can be used to make flour.
Nuts usually have quite a lot of 'heart-friendly' calories in them, calories give you energy, and as long as you are not allergic to them of course, nuts are good for you. 
They have high-quality protein, minerals and vitamins like E and B in them.  Different nuts have different nutritional values.  They are better eaten raw because some of these nutrients are partly destroyed in cooking.
Walnuts are grown in England, China, America and Europe.  You might have a walnut tree in your garden, but China is the biggest commercial walnut producer.
Walnuts, scientists now say, have the highest levels of antioxidants of any nut.  The nut produces antioxidants to protect itself and when we eat antioxidants they help protect our bodies against disease. 
ln history, walnuts were used as an ingredient in making ink and hair dye.  Some people use them to get rid of scratches on wooden furniture by rubbing one over the scratch.
Hazel nuts are produced in England too.  So are cob-nuts which look very similar but are slightly bigger.  Hazel was grown in Britain for large scale nut production until the early 20th century.  Hazel nuts had been eaten by humans and used as animal feed for thousands of years.  As l told you in an earlier blog post, hazel nuts were the 'popcorn of the day' for Shakespeare's theatre audiences and nuts were taken on ships in the food stores of sailors because they stored well.
Nowadays, cultivated varieties known as Kentish Cob-nuts (introduced in 1830) are still grown in orchards in Kent, in the south-east corner of England, but most of our hazel nuts are imported.  Turkey is the biggest producer in the world.
Hazel trees are often coppiced.  That means the trunks are harvested, often to make walls, fences and furniture – coppicing can prolong the life of the tree from eighty years to several hundred. 
Hazel has flowers that are male and female – on the same tree, but they must be pollinated by other trees to get nuts.  The scientific name for this is monoecious (pronounced moneeshus /mɒˈniːʃəs/). 
Hazel is found in woodland and hedgerows and is loved by wildlife like dormice, caterpillars, jays and woodpeckers.  ln ancient mythology, hazel has a reputation for being a magical tree.
lf you want to know what the word is for tree species that have male trees and female trees, it is dioesious (pronounced deeoishus /daɪˈiːʃəs/).
Hazel grows across much of Europe and parts of North Africa and western Asia.
Almonds are actually stone fruits related to peaches, plums and cherries.
The biggest producer of almonds is the United States but the trees are grown all over Europe, South Asia and the Middle East and they have beautiful blossom in the spring time.  Nowadays, they are grown in Australia too.
The pollination of California's almonds is the largest, annual, managed pollination in the world.  Nearly one million hives from states far and wide are taken around the almond orchards in February, when the trees blossom, on the backs of lorries – and then the bees get to work.
lf almonds are sold without the brown skins around the kernel they are called blanched – which means whitened.  You can do this yourself by putting them in hot water.
Wild almonds are bitter and can be deadly to eat.  The poison found in them is called cyanide.  lt is a mystery how people produced the domesticated, sweet almond tree grown for food production, but it is thought that they were one of the earliest orchard trees – and almond oil was used by the Ancient Egyptians in their lotions and potions.
Almonds can be made into almond butter which is popular with people who are allergic to peanut butter.  They can also be made into almond milk which is an alternative for vegans (who don't eat any animal products) and people who can't drink milk from dairies.  They are used in the production of marzipan.
You can make nut milks yourself at home, if you have a machine that will pulverise the nuts for you.
And now for a tropical nut…
The Brazil nut tree comes from the Amazon rainforest, but is now found in several parts of South America.  The trees are easy to find in the forest because they are so tall – up to 50 metres tall.  The trunks are very straight with branches high up above the top canopy.  The trees can be many hundreds of years old and each fully-grown tree can produce up to 300 fruit pods in a season.  Some people say these trees can live to a thousand years old. 
The triangular shells that you know, are a little bit like a segment of an orange inside an outer case.  This outer shell looks like a bit like a coconut.  ln the wild, a rodent will come along and gnaw open the shell to release the nuts – which are of course the seeds of the tree.  Any uneaten ones could grow into a new tree.
The rodents (called agoutis) sometimes cache (store) the nuts by burying them.  When the sunlight reaches the buried nut, it will start to germinate.
Sometimes Capuchin monkeys whack the pods onto a stone in order to open them up and that releases them too.
ln Brazil it is illegal to cut down one of these trees.
The fruits containing the nuts are very heavy, if the trees are growing near roads or houses, the fruits can be dangerous when they fall because they can fall onto vehicles or people.  The nuts also sink in fresh water and so they can clog up waterways.
Strangely, Brazil nut trees are related to tea bushes and blueberries, cranberries and gooseberries.
Brazil nuts have lots of calories and the natives of the area find them useful as an energy source.
The biggest exporter of commercially collected Brazil nuts is Bolivia, (a country in the centre of South America to the west of Brazil). 
The crops can be grown on plantations or collected from tropical forests.  This is a good way of making an income from the forests without destroying them.  Some nuts are purposely left behind so that they can produce new, young trees.
The cashew nut is probably the most expensive nut you will buy.
The cashew tree produces a single nut at the bottom of each of its pear-shaped fruits. 
The cashew apple is a light, reddish or yellow fruit.  The pulp can be processed into a sweet drink, but the fruits don't travel well because the skins are so delicate and so you won't see them for sale in our shops.
The shell of the cashew seed produces chemicals that can be used in lubricants (oils that help machinery move) and paints, but the shells contain a substance that is a terrible skin irritant in its natural state, similar to poison ivy.  Properly roasting the cashews destroys the toxins but the process must be done outdoors so that the smoke can dissipate – because breathing it in can be very dangerous.
You will notice that cashews are never sold in their shells, unlike other nuts. 
Funnily enough, in spite of this need for care in harvesting cashews, people who often have bad reactions to peanuts or tree nuts may find they can eat cashews without any bad reactions at all – although 5% of people still can't eat cashews.
The cashew tree is native to Brazil's Amazon rainforest too but it was spread all over the globe by Portuguese explorers and is grown commercially in Vietnam, lndia and in many African countries.  Vietnam is the biggest producer.
Like other nuts, they have lots of healthy minerals in them but the unsalted ones are healthier than the salty ones.  Cashews are thought to be particularly good for eye health.
Pistachio nuts are a type of cashew.
Little pine nuts are quite expensive to buy; they come from several species of pine. 
Pecan nuts are a tree nut.  The trees are natives of Mexico and the southern United States.
We sometimes eat nuts as snacks but a lot of people in the world habitually use them in their cooked dishes because they are a good source of protein if meat is not always readily available.
lf you allergic to nuts as a child, the good news is that there is a possibility that you could outgrow this.  Otherwise, experiments that try to desensitize people to the nut proteins that cause bad reactions have proved quite successful.  This process involves feeding people tiny amounts of what they are allergic to in order to give their bodies a chance to slowly build up resistance in a natural way.
So there you have it; the world of nuts in a nutshell – well in a nut bowl actually.
And after this tour you will probably never look at your nut bowl in the same way again.
Bye bye everyone – don't forget to subscribe to my blog!
lf you like my blog, please support it by telling all your friends and followers about it.
Thank you!
And see you again next Fun Friday!
Love and kisses
Salty Sam

www.christina-sinclair.com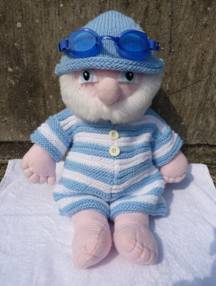 Bill and Bob's Joke of the Week


Bob: How do you know that peanuts are fattening? 
Bill: l don't know.  How do you know that peanuts are fattening?
Bob: Well, have you ever seen a skinny elephant?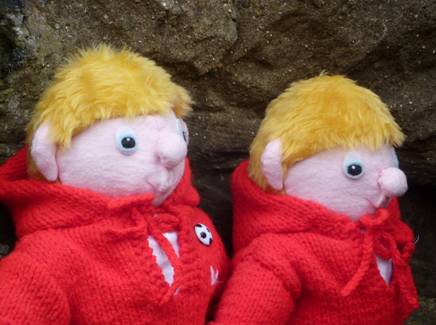 Salty Sam © Christina Sinclair 2015
Unauthorized use and/or duplication of material from this blog without express and written permission from this blog's author and owner is strictly prohibited.
Links may be used to www.christina-sinclair.com

Picture Gallery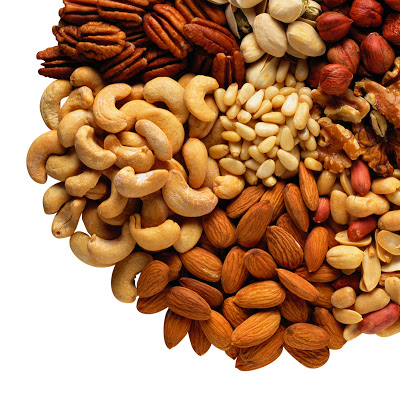 Can you see pecans, pistachios, hazel nuts, walnuts, peanuts, almonds, cashews and pine nuts
(starting top left and moving clockwise)?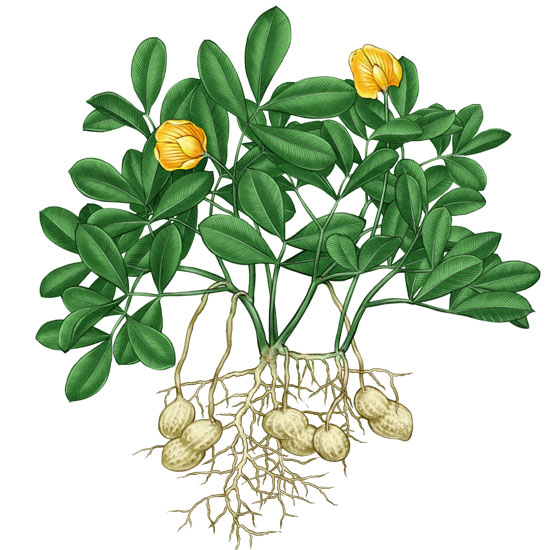 Peanut plant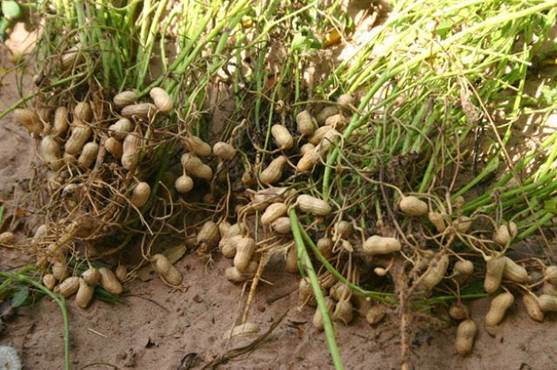 How peanuts grow
(imgarcade.com)
Hazel nut
(treepicturesonline.com)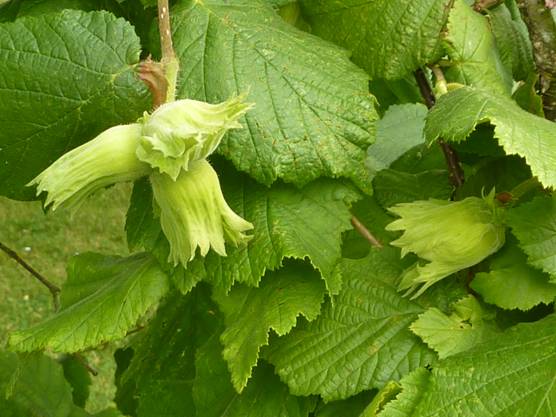 Kentish cobnuts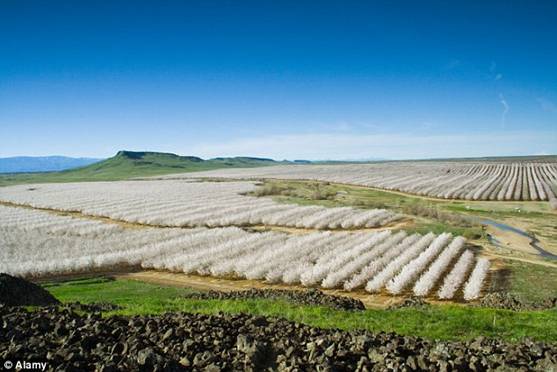 Almond orchards
(apinenews.com)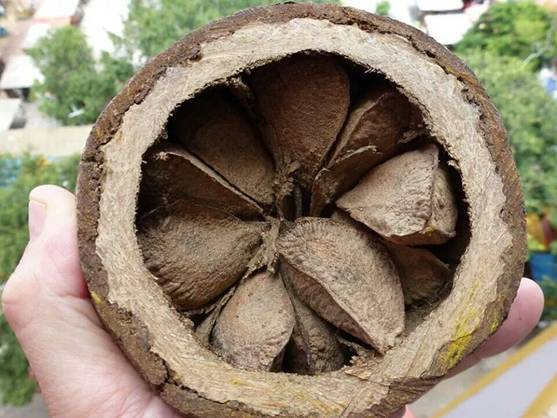 How Brazil nuts grow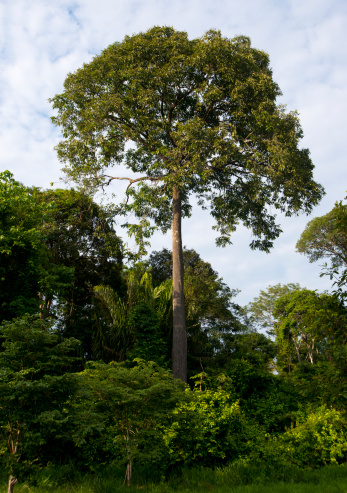 Brazil nut tree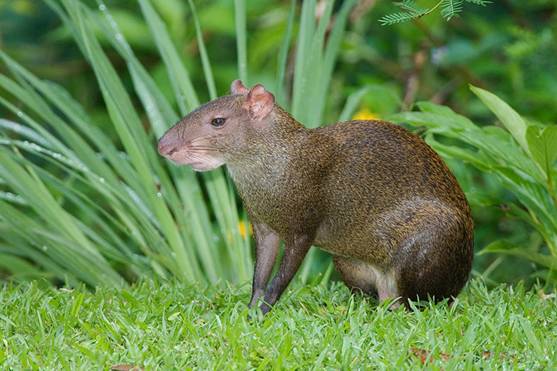 Agouti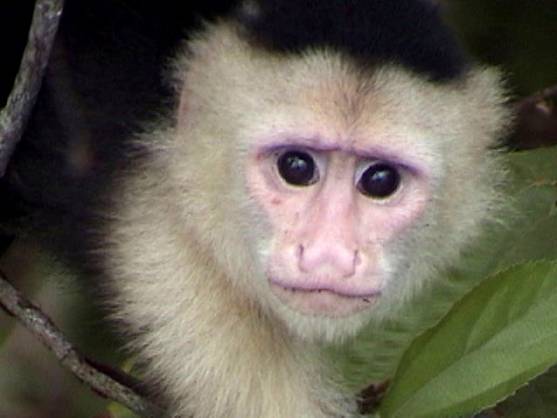 Capuchin monkey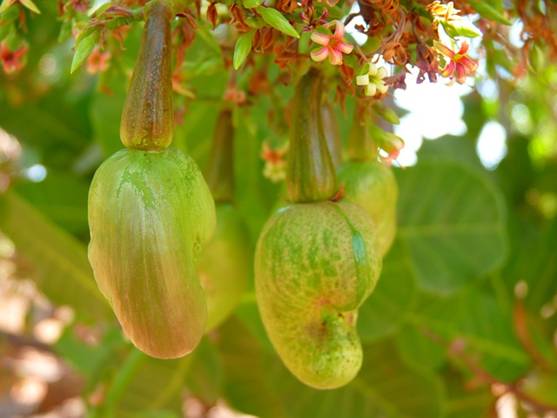 Cashews growing



    THE SALTY SAM NEWS DESK


So here we have this week's news in a nut shell.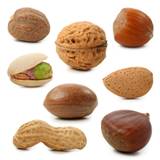 This week it was very, very hot in Rocky Bay and Auntie Alice had her feet up and was watching an old programme on the television as she enjoyed a box of chocolates she had found at the back of a kitchen cupboard.
It was called 'Top of the Pops'.
She started reminiscing about all the pop stars she liked when she was younger.
The children had never heard of them.
The children told Auntie Alice about all the pop stars they liked now.
She had never heard of them.
The children realized that every generation seems to have different pop stars that they like – and maybe they could be the pop stars that their generation would like.
So they decide to form a band.
They went down to the potting shed to use it as a jamming session studio.
First, they started to discuss who would play each instrument.
Everyone wanted to be lead singer.  But Bill said that not everyone could be lead singer – somebody had to play the music.
Then they realized that nobody really knew how to play a musical instrument.
Emily said she thought she could play the first part of Greensleeves on the recorder and Henry said that he would like to be the drummer.
Then they started to discuss what they should call themselves.
Henry said that they were already called the Awesome Foursome but Bob said that name was no good for a modern band – it had to be something gruesome like Toxic Waste or Bucket of Goo.
Anyway, to cut a long story short, some truly awful noises came from the potting shed over the next few days, but Auntie Alice reported that by the end of the week, luckily, they all turned their attentions to the new swings she had bought for them.
And that was the end of that.
NEWSDESK MINIMAKE
A KNITTED PEANUT
No home should be without one.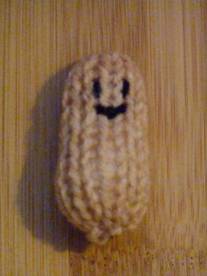 KNITTED PEANUT (KNIT ONE)
Using 4mm knitting needles and peanut-coloured yarn cast on 10 stitches
Knit 14 rows of stocking stitch
Don't cast off – leave a length of yarn for sewing up
TO MAKE UP
Pull the yarn tight to close the top
Sew up the back seam with right sides together
Turn the peanut the right way out
Stuff
Weave the yarn through the cast on row and pull the bottom of the peanut shut
Secure the yarn
Embroider a face on the front of the peanut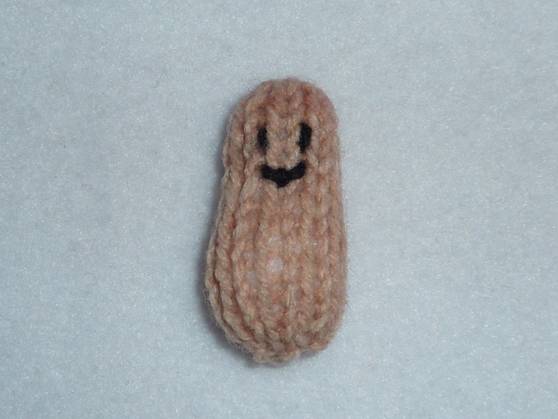 *********************
TO ADVERTISE ON THIS BLOG
PLEASE CONTACT:
christina.sinclair.ads@aol.co.uk
*********************


Quick Quiz
This blog is read in many countries. 
Do you know which languages these words are in?
They all mean hello…
Hola
Hej
Aloha
Konnichiwa
Sveiki
Ciao
Bonjour
Osiyo
Min-ga-la-ba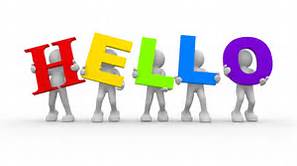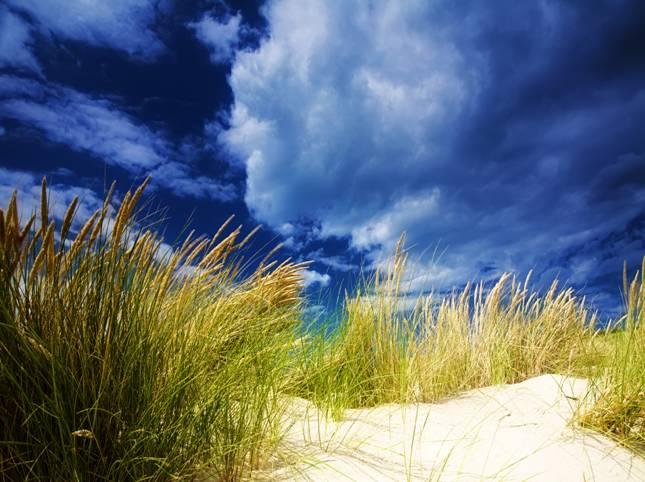 lt's the Weekend!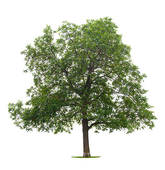 HOW TO MAKE COFFEE AND WALNUT COOKlES
These are cookies really easy to make.
Turn on the oven first to make sure it is heated up and ready to put your cookies in when you have finished mixing the ingredients together.
It should be on gas mark 5 or 190°C
100g/4ozes butter (softened)
50g/2ozes caster sugar
50g/2ozes finely chopped walnuts
100g/4ozes flour
2 teaspoons instant coffee powder
Stir the ingredients together in a mixing bowl
Put 20 teaspoons of mixture well apart on a greased baking tray
Cook for 15 – 20 minutes
Leave to cool for 1 – 2 minutes and then tip out onto a wire cooling tray to cool completely
Keep in an airtight container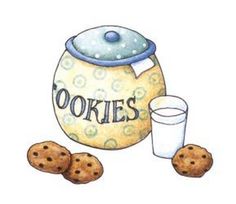 Please note that the material on this blog is for personal use and for use in classrooms only.
It is a copyright infringement and, therefore, illegal under international law to sell items made with these patterns.
Use of the toys and projects is at your own risk.
©Christina Sinclair Designs 2015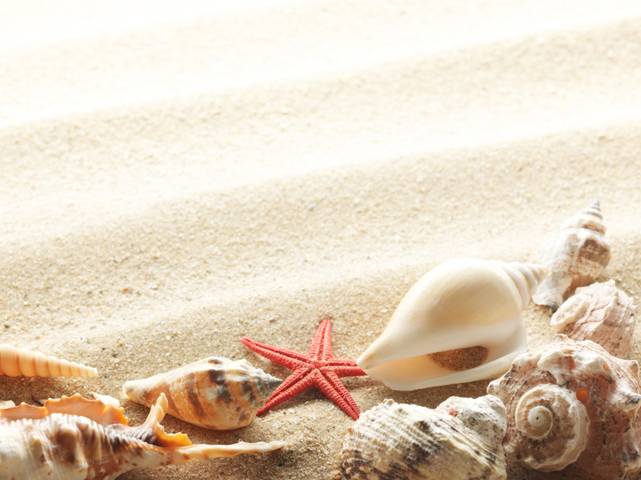 Quick Quiz Answers
Hola – Spanish
Hej – Danish
Aloha – Hawaiian
Konnichiwa – Japanese
Sveiki – Latvian
Ciao – ltalian
Bonjour – French
Osiyo – Cherokee
Min-ga-la-ba – Burmese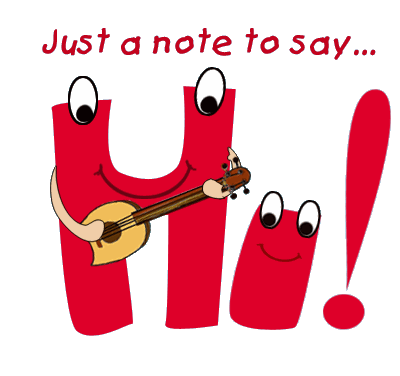 For an Embroidery Stitches Chart
Check out Blog Post 3