January 17th, 2020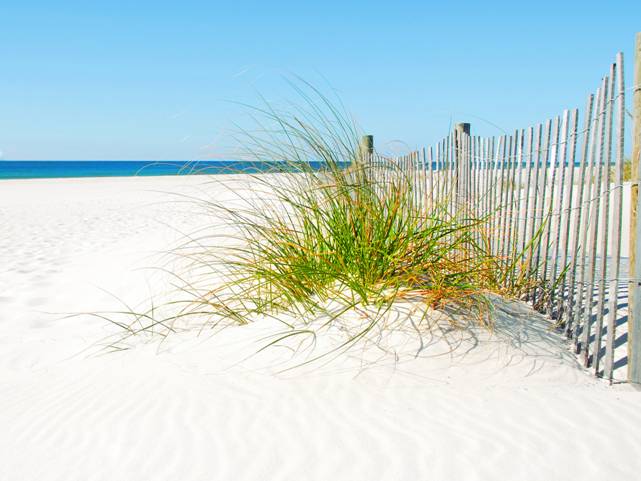 Salty Sam's Fun Blog for Children
Number 257
Tiny Trees
Hello Everyone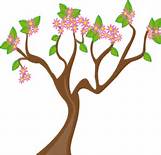 So this week, Smiley Sid is deciding, he tells me, how to put the finishing touches to his new garden with the addition of some tiny trees.
And there are quite a few to choose from.
lf you have a little courtyard garden or a tiny terrace, you can probably find room for some of these trees too.
They have to be put in containers that are big enough to contain the root ball of the tree and the containers must have drainage holes.  The drainage holes must be covered with broken crocks or pebbles or a fine plastic mesh before the pot is filled with compost. 
Put the pot where you want it to be before you fill it up.  lt might be a good idea to raise it up on little feet to stop the inside of the pot getting waterlogged beforehand too.
Do not put a tree into a pot that is very much larger than the root ball.  lt is better to put them into larger containers as they grow.  The pots you will need over the years will probably go up to about 60cm in width.  Don't choose a pot with a narrow base otherwise it may well fall over.
Heavy containers are less likely to blow over, but because Sid wants lightweight containers on his roof he will put his trees in a sheltered spot and tie the trees to the wall – being careful not to damage the bark.
lf you want to use terracotta pots, they should be frost proof otherwise they might crack in very cold weather.
Plastic pots are better at keeping compost moist because water cannot seep through the sides.  They are also lighter to carry around.
Choose a type of compost your tree will like.  A loam-based compost like John lnnes No. 3 suits most trees unless they are acid loving and will need ericaceous compost.  Mix some ordinary soil in with the compost so that it will not dry out too quickly.
Trees in pots need more watering than those in the ground because the compost will dry out more quickly.  Keep the compost moist but not soaking wet.  Even if it has rained recently, your tree might still need watering.
The pots may need wrapping up in the winter with bubble wrap or fleece or hessian tied on with string because the roots near the sides of the pot will freeze otherwise. 
Don't put your tree in a heated greenhouse to over-winter.
Each spring refresh the top layer of compost by carefully scraping about 5cm/2 inches of compost away and then replacing it with fresh compost and some slow-release fertiliser.
Your plants can be fed every two weeks with liquid tomato feed through the summer.
So what can you choose to grow?
You could grow a Japanese maple with very pretty shaped leaves that are very colourful in the autumn.  They don't want to be kept too wet and they don't like to be pruned too much.  They quite like a sheltered position – so not too much scorching sun.  Grow them in John lnnes No. 2.  They will probably need re-potting every two years.
You could grow a topiary plant of box, yew or bay.  Topiary is the art of making plants into interesting shapes.  They might even look like a thing or an animal.
You could grow a dwarf conifer or a flowering tree like a magnolia.
Or a really interesting tree to grow would be a tiny fruit tree and then you could grow your own crops.
Apple trees and pear trees do quite well in pots but plums and damsons don't.  Nut trees like hazels, walnuts and almonds don't do well either.
Dwarf apricots, cherries, peaches and figs can all be grown in pots.
Columnar fruit trees grow straight up in a column shape and will suit the smallest of gardens.  You can buy apple trees and cherry trees that grow like this.
You can also buy dual trees.  They have two stems, each with different varieties of fruit on the – like for instance two types of pears.
lf you use very-dwarfing root stocks the tree will keep below 2 metres.  The tree might need a thick cane to help support it – especially in a windy position.  Tie trees to supports with very soft materials like rubber so that its bark will not get rubbed away.  Trees really need their bark to be in tact to keep healthy.
You can plant a tree in a pot at any time of year providing you water it well for a good while afterwards but if you plant it in autumn or early spring it will probably have a better chance of doing well.
So now is a good time for Sid to decide what he would like to grow next summer and he can get planting in the spring.
Bye bye everyone – don't forget to subscribe to my blog!
lf you like my blog, please support it by telling all your friends and followers about it.
Thank you!
And see you again next Fun Friday!
Love and kisses
Salty Sam

www.christina-sinclair.com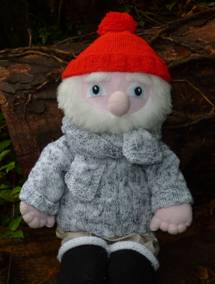 Bill and Bob's Joke of the Week


Bob: What is that book that you borrowed from the library called Bill?
Bill: lt is called 'Winning' by Vic Tree.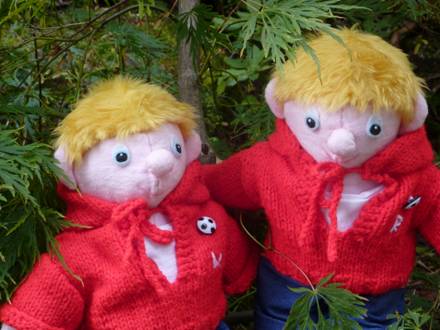 Salty Sam © Christina Sinclair 2015
Unauthorized use and/or duplication of material from this blog without express and written permission from this blog's author and owner is strictly prohibited.
Links may be used to www.christina-sinclair.com

Picture Gallery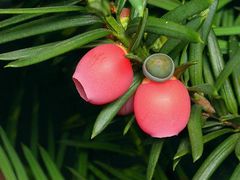 Yew tree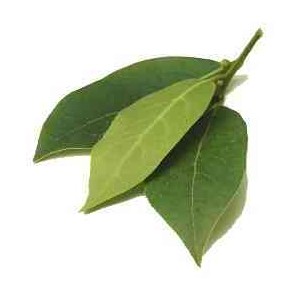 Bay leaves can be used in cooking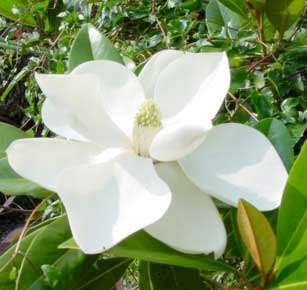 A magnolia flower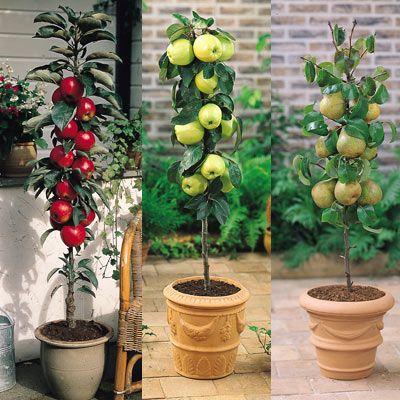 Patio fruit trees
(offgridquest.com)



   THE SALTY SAM NEWS DESK


During the school holidays I took the children for a walk in the woods behind Auntie Alice's cottage.
When the weather is nice in the winter it is always good to go for a nice brisk walk to 'blow the cobwebs away'.
On our walk we took some photographs for the news desk quiz.  Then it began to cloud over and get a bit chilly so we went back to her cottage for some toasted crumpets and creamy hot chocolate to warm ourselves up – yum, yum.
Can you identify these trees from the shape of their branches?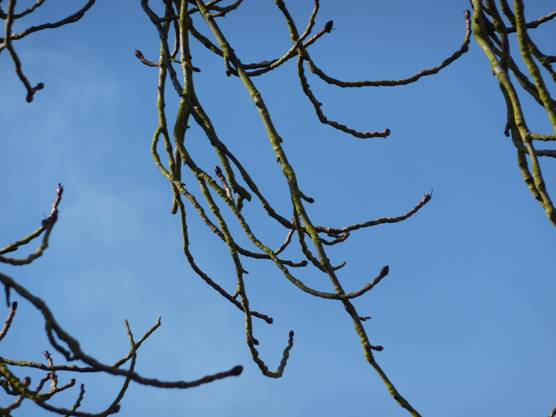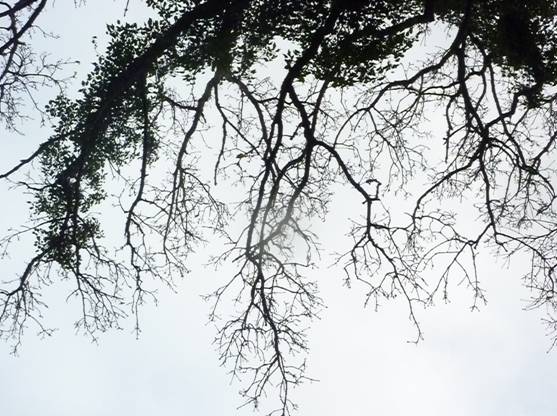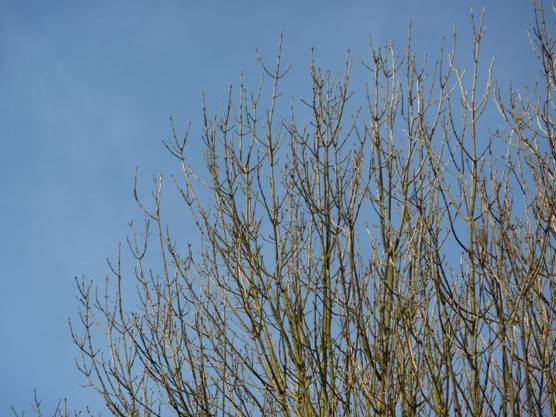 A magnolia flower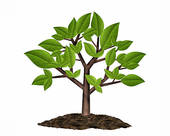 *********************
TO ADVERTISE ON THIS BLOG
PLEASE CONTACT:
christina.sinclair.ads@aol.co.uk
*********************


Quick Quiz
Do you know what these expressions mean?
A branch office
A branch line
A family tree
Root and branch
The root of the matter
To twig
Barking up the wrong tree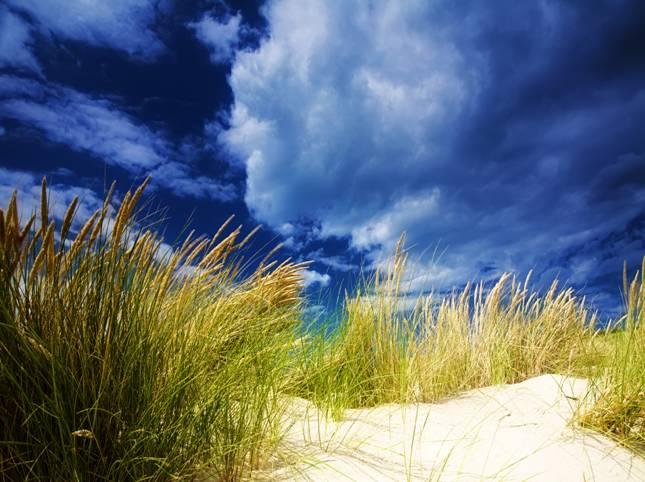 lt's the Weekend!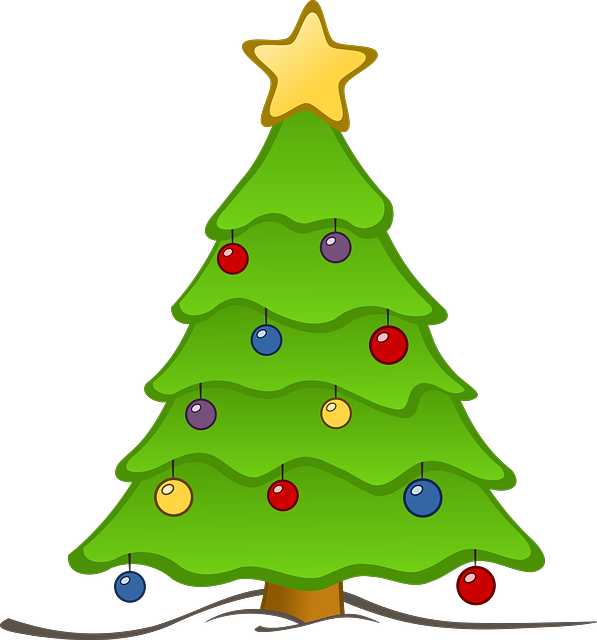 HOW TO MAKE LlTTLE FELT TREES
You will need 2 felt triangles for each tree.
Cut a paper pattern to use to cut out the felt first of all.
The base of the triangle is 5cm and the height is 7cm – the best way to get an accurate pattern is to use squared paper.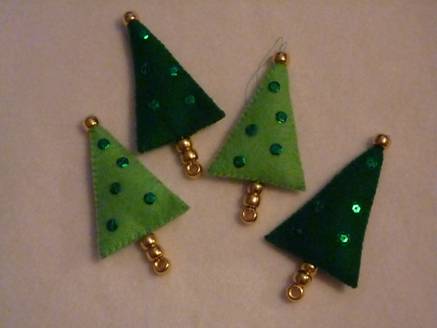 Sew sequins on each triangle – or decorate with embroidery or beads.
Sew three large beads onto the base of one of the triangles so that they dangle down
Sew the two triangles together and put a little stuffing into the tree just before you finish sewing
Sew a loop of thread to the top of the tree and push a bead onto the top over the loop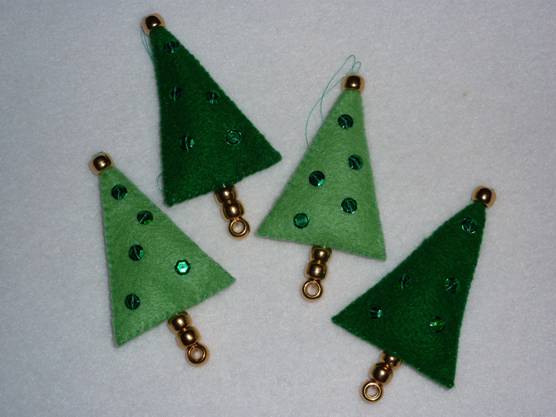 Please note that the material on this blog is for personal use and for use in classrooms only.
It is a copyright infringement and, therefore, illegal under international law to sell items made with these patterns.
Use of the toys and projects is at your own risk.
©Christina Sinclair Designs 2015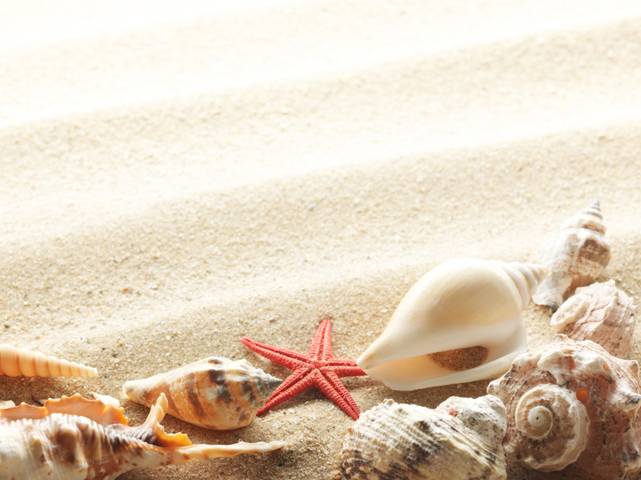 Answers to the News Desk Quiz
The first photograph is of a horse chestnut or conker tree and you can see the sticky buds at the end of the branches.
The second is of an oak tree with some ivy growing high in the branches.
The third is of an ash – it has very upright branches.


Quick Quiz Answers
A branch office – an office in another place from the head office
A branch line – a railway line that branches off from a main line
A family tree – a diagram showing people in a family's relationship to each other
Root and branch – everything
The root of the matter – the basis for why something is happening
To twig – to understand something suddenly/realize
Barking up the wrong tree – looking in the wrong place/misunderstanding a situation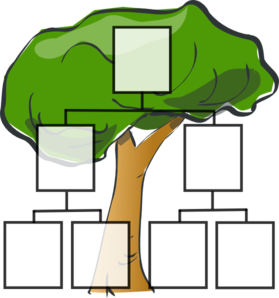 A family tree diagram

For an Embroidery Stitches Chart
Check out Blog Post 3