June 18th, 2021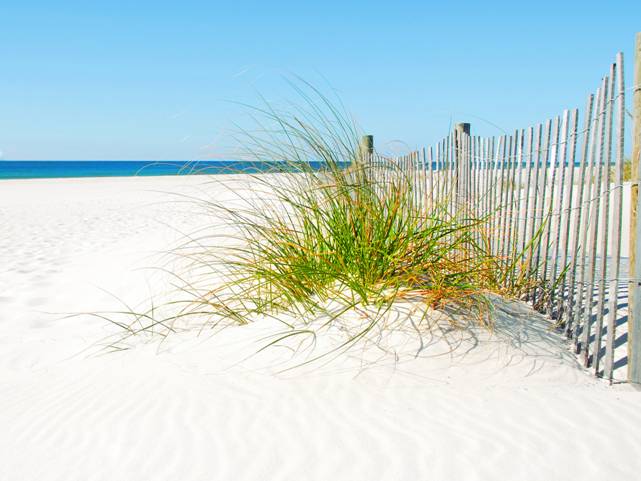 Salty Sam's Fun Blog for Children
Number 331
Jane Austin
Hello Everyone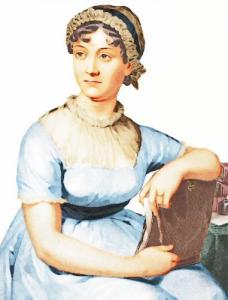 As you go through your school career, you are heading for some big exams that you will take just before leaving school.
When you study English, part of the course will be reading books.
You will probably study Shakespeare at some time.  There are other writers whose work you will read and the same ones keep coming up on the syllabus again and again.
One of those writers is Jane Austen.
Her books are not only well-written, but are very interesting.
The stories are interesting and the insight they give us into life at the time Jane Austen lived is interesting too.
Jane was born a long time ago.  She was born in 1775.
That is nearly 250 years ago.
l thought you would like to hear the story of her life.
When you become a writer, you often draw upon things that you have experienced in your own life to give you ideas.
When you study books at school, it is a good idea to find out about the life of the writer too.  This gives you a deeper understanding of 'where they were coming from' when they wrote their novel or play.
lt will really help you to understand a writer's work more.
Jane Austen was born in the village of Steventon in Hampshire.
Her father came from a poor family and became a clergy man; that means he worked for the church.  He was a rector who had been orphaned as a child and, along with his sister, had to be taken in by relatives.
Jane was the seventh of eight children and lived in a close and happy family.
Jane had a good education.  lt would have included: needlework, music and dancing.  Jane loved to dance. 
Jane taught herself a lot from books too.  Her father had a large library of books.
She loved writing and began to write from a young age.  Her father encouraged her writing and bought her expensive paper to write and draw on.
Her family and friends used to stage plays in the rectory barn.  Most of the plays were comedies which is what probably gave Jane an introduction to and a taste for satire (comedy that mocks people) and biting wit at an early age.
Jane wrote three short plays while she was only a teenager.
ln 1801, the family moved to Bath, and Jane was not happy about going.  She did not like town life as much as village life.  ln fact, she was so unhappy she even stopped writing.
But ironically, her new circumstances were to improve her capacity to write good stories because it was mixing with this new society that gave her lots of ideas for characters and situations.
Then her father died in 1805.
ln those days, it was uncommon for women to own property or follow a career and would be at the mercy of men to provide a roof over their head. 
This was an important and recurring theme of Jane's novels.
So Jane, along with her mother and sister Cassandra, moved several times.  For four years they moved from house to house depending on relatives to provide them with a home.
They finally settled in Chawton, which was near to Steventon, in 1809. They lived in a cottage provided by Jane's brother, Edward, from his estate.
Life was much quieter there than in Bath.
Jane's brother Henry helped her negotiate with a publisher, Thomas Egerton, and Jane's first novel called Sense and Sensibility was published in 1811.  The sales gave her some financial independence and relief as she and her mother and sister had been living off the charity of her brother until then.
The story is about two sisters.  The younger one falls head over heels in love but the relationship does not go well.  The elder sister tries to be more sensible about all situations and then eventually falls in love herself.
The novel Pride and Prejudice followed and was met with critical acclaim.  That means people liked it and gave it good reviews.
lt is probably Jane's most famous story.
The story is about a family with five daughters.  The mother is desperate to find husbands for them all.  Some of her plans go well and some don't.
The second daughter, Elizabeth, meets a handsome man called Mr Darcy.  She does not like his manner or attitude but Mr Darcy likes Elizabeth.
The book tells us about the social life of people of the time.  The families attend a lot of dances and social functions.  They visit neighbours and meet people and gossip.
Jane continued to write.
Mansfield Park was published in 1814 and Emma in 1816.
ln mid-1815, Jane started publishing with the London publisher John Murray.
Emma was dedicated to the prince regent who was a fan of Jane's work.  The dedication was requested by the royal librarian, James Stanier.
Jane was not a fan of the prince regent's disreputable behaviour.  This member of the royal family loved partying and drinking too much alcohol and gambling and wasting money.
But he was royalty; and Jane did not feel that she could refuse.
Emma did very well for Jane.
ln 1816, Jane began to suffer from ill health and went to Winchester to try and get treatment.  But she did not get better.
She died in 1817, in the arms of her sister, at the young age of 41.
A lot of her characters had a driving ambition to get married, but Jane had never married. 
She had had three romantic attachments in her life.
The first was a handsome lrish law student called Thomas Lefroy whom she met in 1795.  He returned to lreland a year later.
Then in 1801, she fell in love with Samuel Blackall, a man she met whilst on holiday in Devon.  He tragically died soon afterwards.
The third relationship was with a large, young man called Harris Bigg-Wither.  He was not handsome and had few social graces.
She accepted his marriage proposal in 1802 because he had money and property and she thought he could offer her security, but changed her mind shortly afterwards.
She had earned about £650 from her books.
Two more of her novels were published after her death.
They were called Persuasion and Northanger Abbey.  There was another book called Sanditon that was left unfinished.  A few years ago, Sanditon was made into a television drama – with an end added.  Would Jane have approved of the ending written for it?
Because of her connections with the church, Jane was buried in Winchester Cathedral.
All her books were published anonymously.  But Jane Austen is very famous today.  She has a huge following throughout the world and tourists flock to see the houses in which she lived in Bath and Chawton.
People love romantic stories with happy endings and many films and television series have been made about the stories she wrote.
Jane Austen is a modern-day superstar.
Bye bye everyone – don't forget to subscribe to my blog!
lf you like my blog, please support it by telling all your friends and followers about it.
Thank you!
And see you again next Fun Friday!
Love and kisses
Salty Sam

www.christina-sinclair.com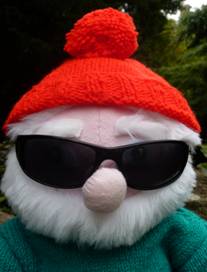 Bill and Bob's Joke of the Week


Bill:  Why should you not try to use a broken pencil?
Bob:  l don't know.
Bill:  Because it's pointless!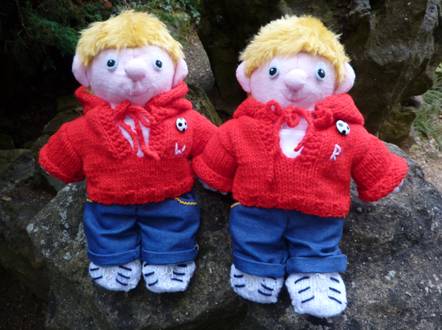 Salty Sam © Christina Sinclair 2015
Unauthorized use and/or duplication of material from this blog without express and written permission from this blog's author and owner is strictly prohibited.
Links may be used to www.christina-sinclair.com

Picture Gallery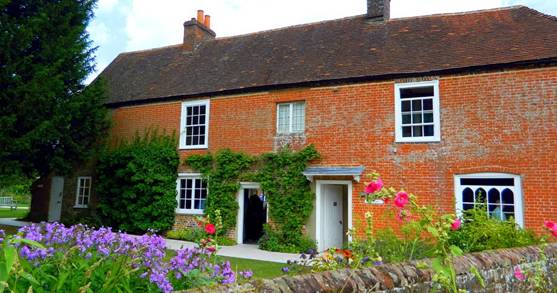 Jane Austin's house in Chawton
is open to the public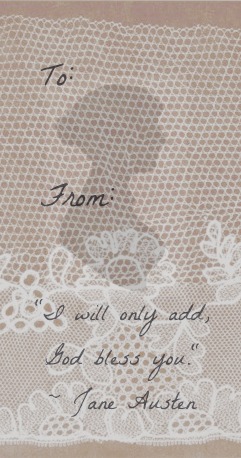 THE SALTY SAM NEWS DESK


Auntie Alice keeps all her cardboard food boxes.
She doesn't throw them away.
Sometimes she puts onions skins and vegetable peelings into them when she is cooking in the kitchen and then hurls the whole box onto her enormous compost heap.  This way she does not have a compost bucket with a wet, slimy, smelly bottom to it sitting in the kitchen.
You can put paper, card and straw on compost heaps.
Sometimes she puts scrap paper into her food boxes and puts them in the recycling bin for the Rocky Bay Council to take away.
Sometimes she doesn't use them at all because the children get hold of them first to use for making things.
This week they made some bookmarks that looked like tall buildings.
If you want to make some bookmarks like this, it is a good idea to draw your pictures and colour them in before you cut them out.
Just don't leave them inside your library books when you take them back to the library!
NEWSDESK MINIMAKE
TALL BUILDING BOOKMARKS
Draw around the end of a ruler to make a shape to work on.
Make the rectangle into some sort of tall building.
It could be a windmill or block of flats or multi-storey car park or of course a lighthouse.
The bookmark in the picture is a fairy-tale tower.
Once you have drawn your picture you can colour it in.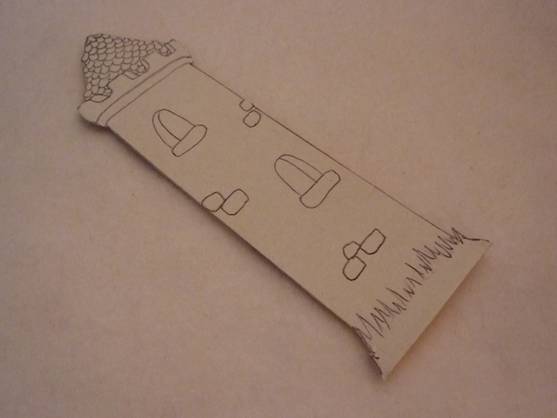 *********************
TO ADVERTISE ON THIS BLOG
PLEASE CONTACT:
christina.sinclair.ads@aol.co.uk
*********************


Quick Quiz
Do you know the surnames of these children's authors?
Michael wrote Paddington
Roald wrote James and the Giant Peach
Enid wrote The Faraway Tree
Kenneth wrote Wind in the Willows
P.L. wrote Mary Poppins
E. wrote The Railway Children
J.M. wrote Peter Pan
C.S. wrote The Chronicles of Narnia
Lewis wrote Alice's Adventurers in Wonderland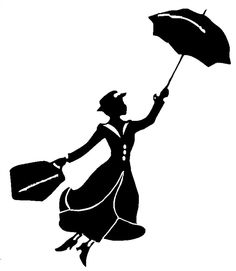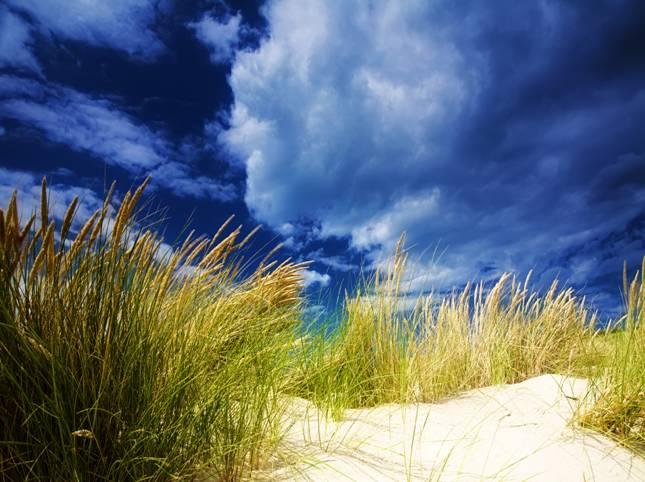 lt's the Weekend!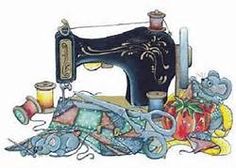 HOW TO MAKE A RlCE STlTCH PlN BOX
This pretty pin box is worked in two shades of blue and a white metallic yarn sewn into tiny crosses that gives it sparkle.
The centre of the top and sides of the lid and the centre of the base is worked in rice stitch worked over 5 by 5 hole squares.
Make sure that all your crosses lie in the same direction to ensure a neat appearance to your work.
You will need 1 sheet of 7 mesh 10.5 by 13.5 inches/26.7 by 34.3cm
You will need the following panels:-
LID
Top              15 holes by 23 holes – 1 panel
Sides           7 holes by 23 holes – 2 panels
Ends            7 holes by 15 holes – 2 panels
BOX
Base            13 holes by 21 holes – 1 panel
Sides           8 holes by 21 holes – 2 panels
Ends            8 holes by 13 holes – 2 panels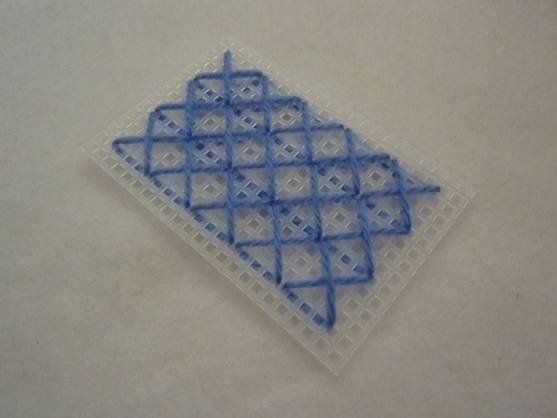 Top
INNER PANELS
LID
Top              13 holes by 21 holes – 1 panel
Sides           6 holes by 21 holes – 2 panels
Ends            6 holes by 13 holes – 2 panels
Cover in light blue yarn using tent stitch – don't forget each end of the sides
BOX
Base            11 holes by 19 holes – 1 panel
Sides           7 holes by 19 holes – 2 panels
Ends            7 holes by 11 holes – 2 panels
Cover in white yarn using tent stitch – don't forget each end of the sides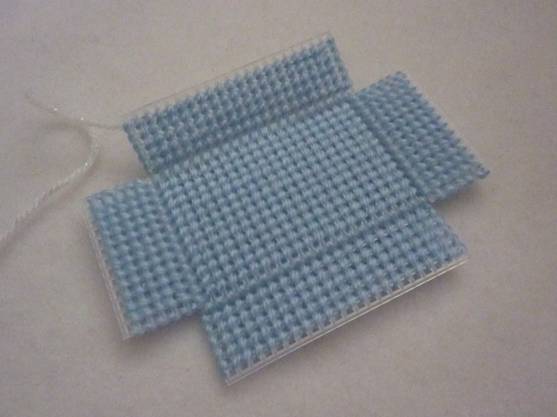 The inside of the lid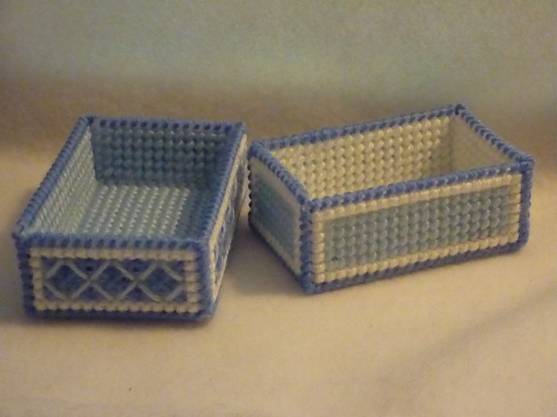 TO MAKE UP
Sew the inner side panels of the box to the base of the inner box panels (don't sew up the corners) using the white yarn

Sew the inner side panels of the lid to the top of the inner lid panels (don't sew up the corners) using the pale blue yarn

Sew the sides of the box to the base and sew up the corners using the blue yarn

Sew the sides of the lid to the top and sew up the corners using the blue yarn

Push the inner skins into place and sew along the rims using the blue yarn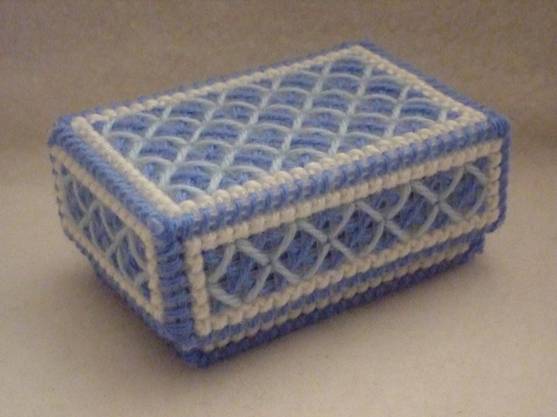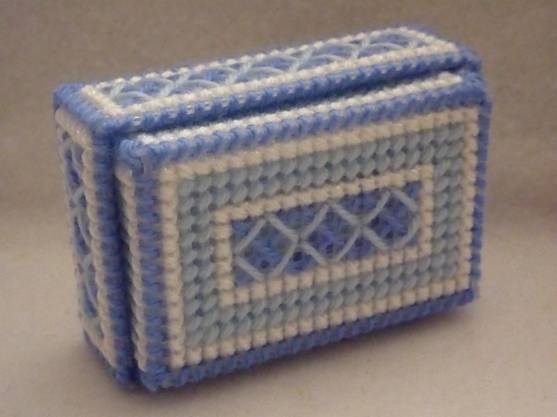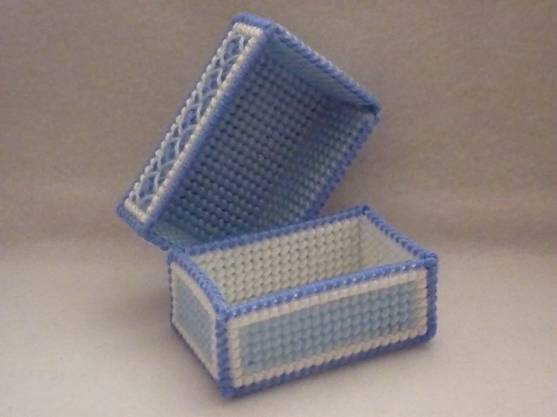 Please note that the material on this blog is for personal use and for use in classrooms only.
It is a copyright infringement and, therefore, illegal under international law to sell items made with these patterns.
Use of the toys and projects is at your own risk.
©Christina Sinclair Designs 2015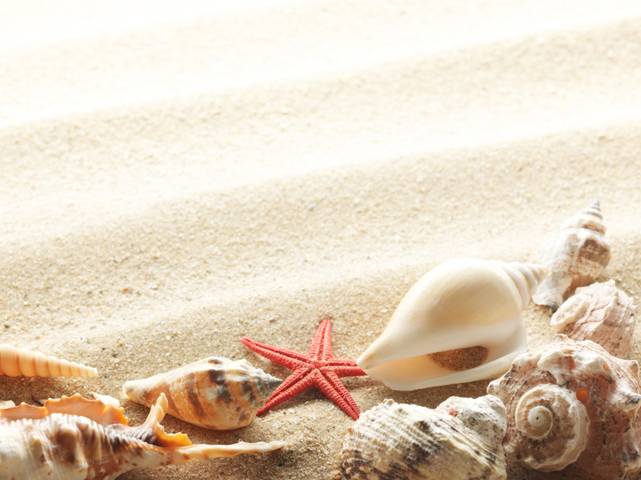 Quick Quiz Answers
Michael Bond wrote Paddington
Roald Dahl wrote James and the Giant Peach
Enid Blyton wrote The Faraway Tree
Kenneth Grahame wrote Wind in the Willows
P.L. Travers wrote Mary Poppins
E. Nesbit wrote The Railway Children
J.M. Barrie wrote Peter Pan
C.S. Lewis wrote The Chronicles of Narnia
Lewis Carroll wrote Alice's Adventurers in Wonderland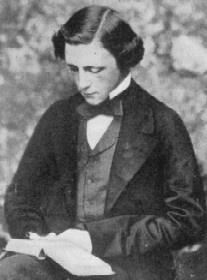 Lewis Carroll