May 12th, 2023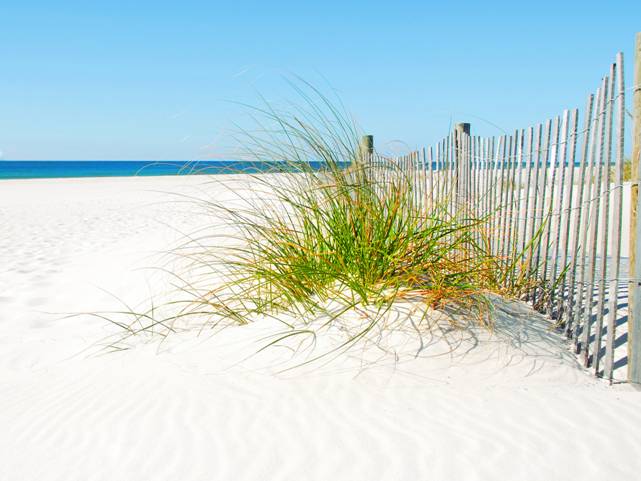 Salty Sam's Fun Blog for Children
Number 430
Cellars and Attics
Hello Everyone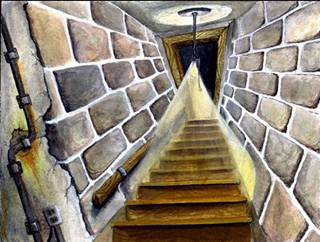 Do you have an attic in your house?  Most houses have an attic.
Some flats or maisonettes have an attic if they are at the top of the block.
Does your house have a cellar?
Not so many houses have a cellar. Usually older houses have cellars.
Houses in other countries often have a crawl space under the house.  These are to keep houses off ground that might be very damp.  Good ventilation through these spaces is a good idea.
The crawl space might be up to a metre high – so that there is enough room to crawl under the house.  A lot of pipes are kept in this space; and also wiring and heating and cooling systems.  Sometimes little-used items are stored there too.
ln some parts of the world, people have to watch out for insects called termites eating their house.  They can see termite damage in the crawl space.
We don't have termites in Britain because it is too cold here.  You don't find termites north of central France.
Cellars and attics can be cold and creepy places when they are not given much attention.  They might even be a little spooky sometimes.
Auntie Alice has got a cellar under her house.  lt is a very nice cellar.
lt is dry but quite cool.  There is daylight coming into it from windows that are at the top of the wall in the cellar but at the bottom of the cottage walls when you see them from outside.  They are just above ground level.
The cellar is a wonderful place for storing food like all the jams, pickles and chutneys she makes.
lt is also a place that you can store a lot of useful things like buckets and spades and blow up toys to take to the beach.  Her attic under the thatched roof is also a good storage space.  l have told you about that before.
A lot of people use their cellars for storage.
They traditionally kept dirty things like coal down in them. 
Coal could be slid down a chute (it looked a bit like a children's slide) right into the cellar through an opening at the side of the house from the delivery lorry.  This saved a lot of time if the delivery was large. 
Smaller deliveries would be brought in by sack.  A man had to carry them down one by one on his back.
Then the sacks had to be emptied onto the pile of coal stored in the coal cellar.
However the delivery was made – it caused a lot of very black dust that billowed into the air!
A lot of food stores would be kept in cellars as well.  But separate from the coal, obviously.
Produce like wine, ale and cheese would need to be kept at a cool and even temperature in order to keep it at its best.  Rooms used for habitation by people were heated in the winter and so the food and wine stores were kept locked away in a food store cellar.
Even today when people have a store of good wines, they are said to keep a 'good cellar'.
Public houses keep their wares in a cellar.
The beer is delivered by lorry in huge metal barrels.
These barrels are rolled off the lorry and down a chute that is hidden under two doors in the pavement.  Watch out for the two little doors of the delivery hatch next time you pass a public house.
The barrels are manoeuvred into convenient place in the cellar.
Later they will have a pipe attached to them and the beer can be pumped up to the bar.  Here a barman or barmaid will pull a handle which will activate the pump and deliver beer into a glass.
lt needs a strong person to 'change the barrel' when a barrel is empty and needs to be replaced.
There are a few pump handles along the bar because there may be a selection of beers available.
Some people keep washing machines and tumble dryers in their house cellars.
They prefer these noisy machines to work away in a space of their own.  On a rainy day they may even have a clothes dryer nearby to hang clothes up on – and have the wet clothes out of the way.
ln some places where it is snowy all winter, it would be impossible to put wet washing outside without is getting frozen stiff!
The cellar is a good place to hang the washing and also keep your skis and ski boots when they are covered in slushy snow.
ln continental Europe, it is very common for houses to have cellars. ln Britain, houses have not commonly been built with cellars since the middle of the 20th century. 
ln some parts of the world, like the United States and Canada, it is very usual for modern houses to have basement rooms.
They are used as TV rooms or as home gyms or workshops where there is heavy equipment, or for storage and can add a lot of space for people to use. 
Some places need cellars as storm shelters especially when the danger would be tornadoes rather than heavy rain that could cause flooding. 
Hospitals often keep their radiation therapy equipment underground to use the natural shielding properties of the surrounding earth.
People sometimes like to turn their cellars into extra rooms.  ln order to keep them dry and comfortable to live in, the cellar may need to be what is called tanked.  That means protected from dampness coming in from the surrounding ground.
lf a whole flat is mostly below ground level, it is called a basement flat. 
There are many basement flats in old houses in big cities. 
Big houses built to house large families have often been converted into flats in modern times and basement flats are the part of the house that were once kitchens, sculleries (room for washing dishes), servants' halls and dining rooms.  They are often accessed by their own staircase down from the street which was originally built for tradesmen to make deliveries to the kitchens.
Some people aren't content with changing cellars into habitable rooms.  They want to dig under their house and build extra floors – with swimming pools and games rooms and cinema rooms.  ln places where property is very expensive; they think it is may be cheaper and more convenient than moving and buying a bigger house.
But some of them overdo their renovations and their house falls down!
The foundations become so unstable that the house cannot stand up anymore.
The neighbours aren't too pleased either because big cracks start to appear in their walls and ceilings too as the ground next to them collapses into a hole.
Much more common is to make extra rooms in an attic space.
Attics are sometimes called lofts.
These spaces are often strangely shaped as they fit under pointed roofs going out in possibly more than one direction.  Sometimes the ceilings slope right down to the floor.  There are no vertical walls and there is no space to get any kind of furniture into the corners.
To make an attic room easy to access, a staircase up to a doorway has to be built.  (A chalet bungalow already has rooms built into the roof and will have sloping ceilings in the rooms upstairs.)
Otherwise, you usually have to get into a loft through a hatch by using a ladder. 
Windows can be put into the roof to let light into an attic room.
They can be skylight windows which are in the sloping ceiling of the room allowing occupants to lie in bed and watch the sky and the clouds and the stars from their bed or armchair.
Or the windows can be set into gables and look out onto the landscape like any of the vertical windows lower down in the house.
Attic rooms are sometimes called garrets.
Traditionally, they were the cheapest rooms to rent because they tended to be quite cold if there was little insulation under the roof tiles.  Also, traditionally, people like struggling artists or travelling salesmen or anyone else who didn't earn much money rented rooms like these.
ln big houses, the servants slept in the attic rooms.  Men and women servants would sleep in different parts of the house.
The servants' rooms were much more poorly furnished than the rooms of the family downstairs.
Young maids would often snuggle into bed with each other on particularly cold nights to try and keep warm.
The attic of a house is where the water tanks are kept.  ln most people's  houses lots of other things that are rarely used or completely forgotten about are stored in attics too.
lf the attic space is turned into rooms, these rooms can be used as extra bedrooms or a home office, maybe a craft room or a hobbies room for a railway layout or building model aeroplanes.
Even if attics are not lived in, most people like to make sure they are ventilated to keep them dry and insulated to keep their heating bills down.
A lot of attics have never been remodelled or modernised at all.
This really helps date the original structure of the house. 
The bricks and rafters found in an attic will give you big clues as to when a house was first built when they have remained untouched all the times modernization has taken place in the living spaces beneath.
You could have a house with a Georgian front but a mediaeval attic!
My attic is very unusual – it is actually a lantern room.
Whatever kind of attic you have, l bet you haven't got one like mine!
lf you like my blog, please support it by telling all your friends and followers about it.
Thank you!
And see you again next Fun Friday!
Love and kisses
Salty Sam

www.christina-sinclair.com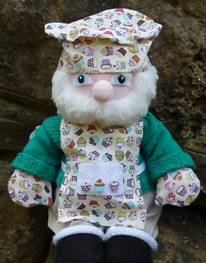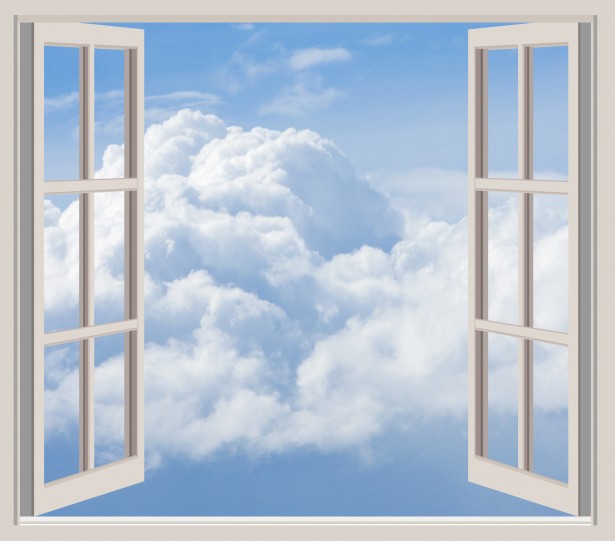 Bill and Bob's Joke of the Week


Bob:  Bill, did you know that our neighbour has started a boat building business in his attic?
Bill:  No, how's that going?
Bob:  Well, l hear that sails are going through the roof!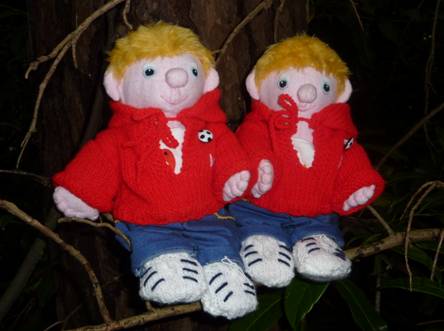 Salty Sam © Christina Sinclair 2015
Unauthorized use and/or duplication of material from this blog without express and written permission from this blog's author and owner is strictly prohibited.
Links may be used to www.christina-sinclair.com

Picture Gallery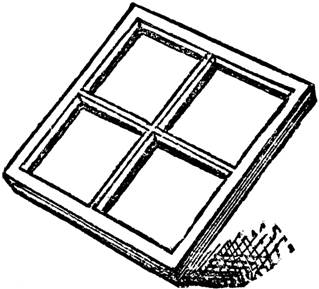 Sky lights are fitted into a sloping roof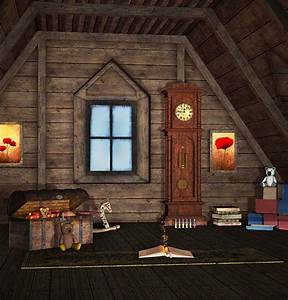 A gable window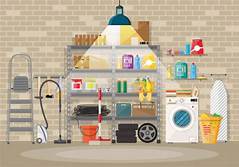 Most people use attics and cellars for storage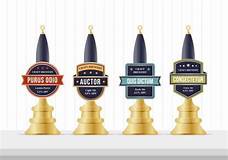 Bar pumps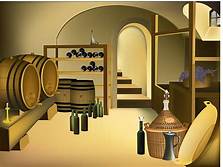 Wine cellar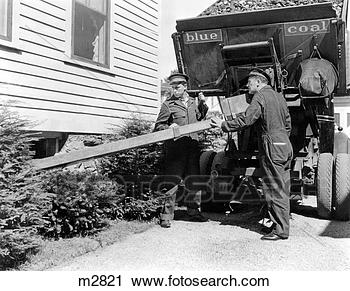 Coal delivery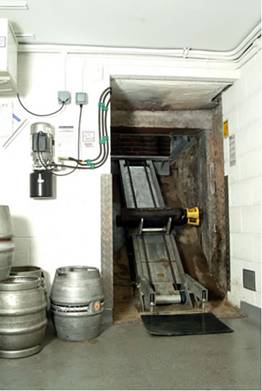 Delivering modern beer barrels to a pub cellar
(hse.gov.uk)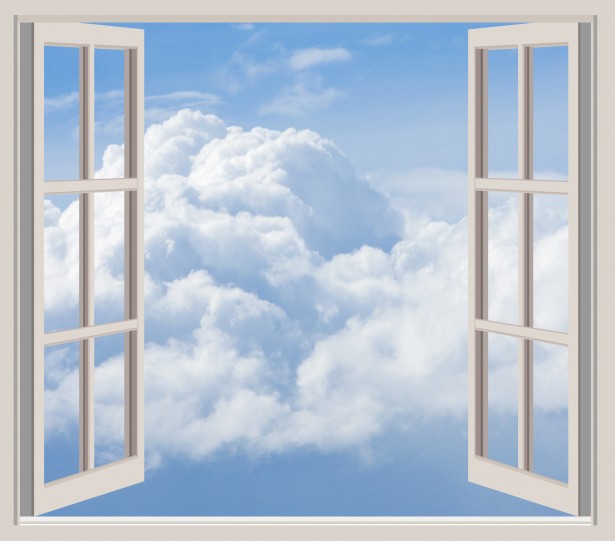 THE SALTY SAM NEWS DESK


This week, I had a really special job to do.  I was asked to help the Rocky Bay Lifeboat crew with one of their training exercises.
The men who man the lifeboat when it is called out to help someone in distress are all volunteers.  They all live in Rocky Bay.
They come running to the lifeboat when the siren is sounded and get the lifeboat launched as quickly as possible.
They will dress in special clothes and also put on lifejackets that they will need if they are accidentally swept overboard by a wave.
A training exercise is called a drill.
The men will practise working together and operating equipment at a time when no one's life is at risk. 
Then when they must work really quickly to try and save someone's life in a real emergency situation, going out on a rescue mission will be much easier – because they will have had plenty of practice in taking the boat out and operating it.
The weather may even be against them too.  The wind might be strong and the waves high or a thick fog might reduce visibility – that means they won't be able to see through it very easily.
We will be expecting a huge influx of holiday-makers this summer again and the lifeboat men will have to be on their toes for a call out at any time.
People can do silly things like drift off on blow-up toys or go out on boats unprepared and then get into trouble.
So, early one morning, I went out in my little motor boat and left a dummy in the water.
It was dressed in a bright orange overall and it was wearing a life jacket.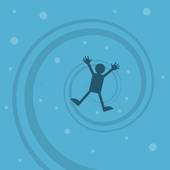 Then I went back to my lighthouse and called to shore.
The siren was sounded, men came running from all over town and the lifeboat was launched.
It was very exciting.
I went up to the top of my lighthouse and watched everything through my telescope.
I didn't want the dummy to float out into the Atlantic and never be seen again!
But it was found and hauled aboard.
The mission was successful!
Well done the Rocky Bay Lifeboat crew!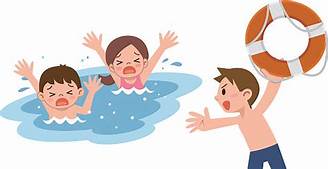 Salty Sam Says
Always be careful near water

*********************
TO ADVERTISE ON THIS BLOG
PLEASE CONTACT:
christina.sinclair.ads@aol.co.uk
*********************


Quick Quiz
What do these phrases mean?
at all time low
to lie low
to stoop low
lowlife
low hanging fruit
a low mood
to give someone the low-down
a high profile
in high spirits
to be on one's high horse
friends in high places
high jinks
for the high jump
in high dudgeon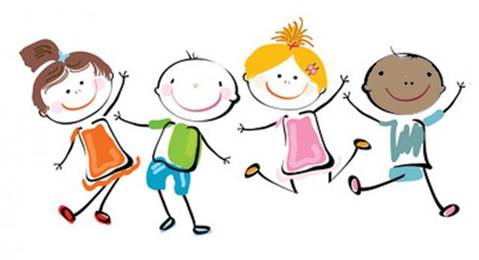 High spirits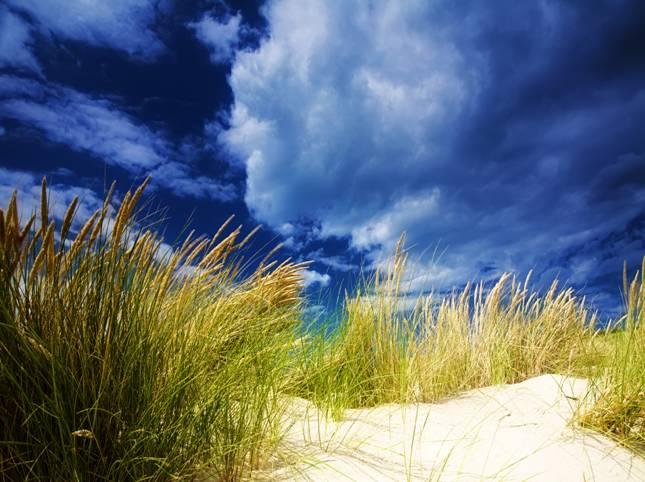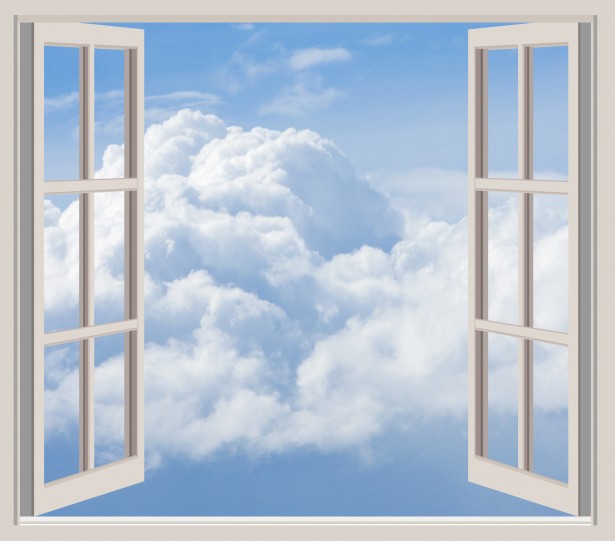 lt's the Weekend!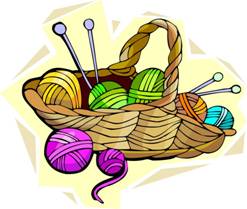 HOW TO MAKE A KNlTTED HAlR SCRUNCHlE
If you ever wear your hair in a pony tail, you may want to make a hair scrunchie with some left over yarn from making a sweater to have a hair ornament that will exactly match your outfit!
If you want to sew a few beads or sequins onto the surface of the knitting, do it before you construct the scrunchie.
HAIR SCRUNCHIE (KNIT ONE)
Using 4mm knitting needles and dk yarn cast on 26 stitches
Knit 45cm/18 inches of stocking stitch
Cast off
TO MAKE UP
Fold in half right sides together and sew along the 12cm seam using over-sew stitching.

Then fold in half lengthways and sew along the 45cm side using over-sew stitching – leaving a gap of about 5cm/2 inches before the end.

Turn right side out.

Thread a length of elastic 5mm/¼inch wide and 20cm/8 inches long through the scrunchie (put a safety pin on one end to help you push the elastic through and don't let go of the other end).

Tie the ends of the elastic to make the hole in the centre of the scrunchie as big as you want it to be

Push the elastic inside and neatly sew the hole together using over-sew stitching or ladder stitch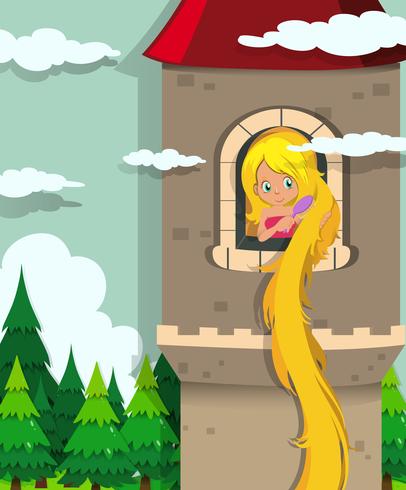 Please note that the material on this blog is for personal use and for use in classrooms only.
It is a copyright infringement and, therefore, illegal under international law to sell items made with these patterns.
Use of the toys and projects is at your own risk.
©Christina Sinclair Designs 2015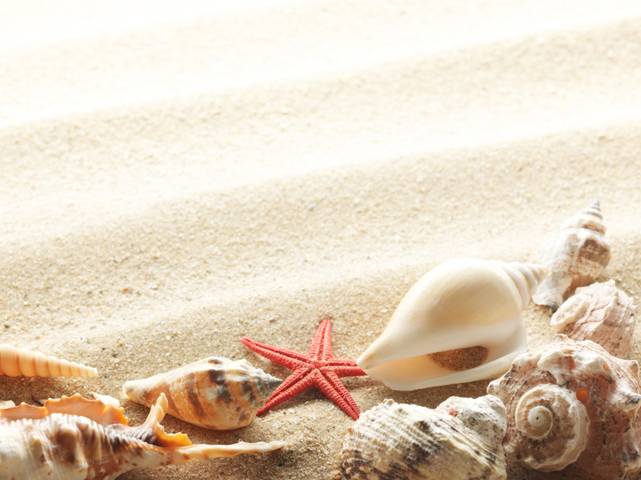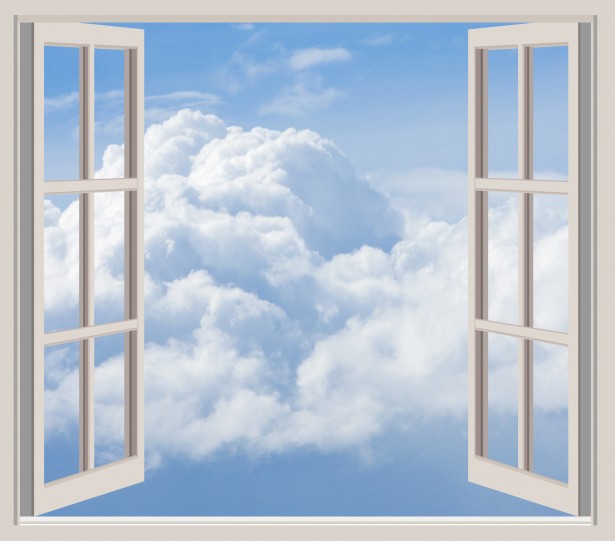 Quick Quiz Answers
at all time low – never been lower
to lie low – to keep out of the way
to stoop low – to behave without good morals/with bad behaviour
lowlife – badly behaved people
low hanging fruit – an easy target to achieve
a low mood – feeling miserable
to give someone the low-down – to tell someone the details of a situation
a high profile – well-known/clearly seen
in high spirits – very happy
to be on one's high horse – to be well-behaved or insistent that your opinions are right
friends in high places – influential friends in high office
high jinks – having fun/being excited
for the high jump – going to be punished
in high dudgeon – to be angry or indignant or offended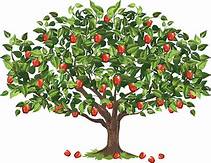 Low hanging fruit is easy to pick