December 25th, 2015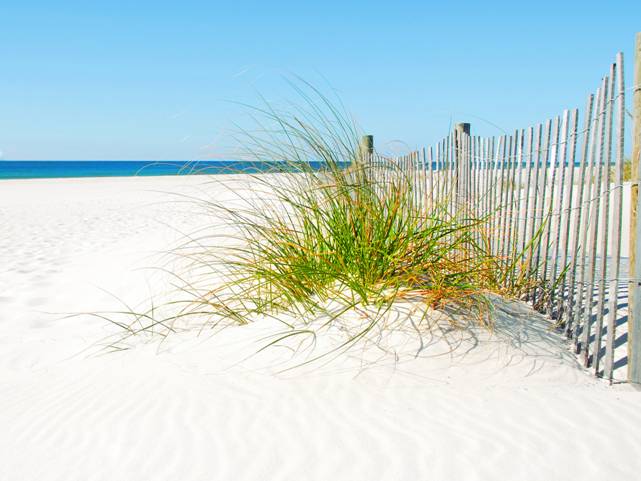 Salty Sam's Fun Blog for Children
Post Number 45
Astronauts
Hello Everyone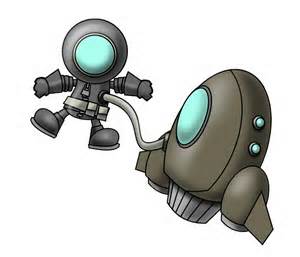 Well, firstly a Happy Christmas to you all!
l hope that you all got the presents you were hoping for.
lf you thought l would forget to publish my latest blog post this special Fun Friday, you were wrong! Here it is…
So last week l was telling you about the Moon. lt is so far away that if you could go to the Moon in an aeroplane, it would take over two weeks. lf you went there in a space rocket, it would take about four days.
Since learning about the Moon at school, Bill and Bob have decided that they might become astronauts when they grow up.
The first people to walk on the Moon were two American men called Neil Armstrong and Edwin Aldrin on 20th July 1969. They were walking about on the surface for just under two and a quarter hours.
A few other people have been there, but no one has landed there since December 1972.
Their footprints, some scientific instruments and rubbish are still there. Because there is no wind on the Moon, the footprints will probably be there forever.
Did you know that the word 'astronaut' comes from the Greek language and it means 'star sailor'?
All the astronauts that went to the Moon wore special space suits to protect them from the extreme temperatures they would encounter there. The suits had oxygen inside so that the astronauts could breathe, and radios so that they could talk to each other and also to the people on Earth at Mission Control.
The gravity on the Moon is only one sixth of the gravity on Earth so the men that landed there didn't feel as heavy as they did on Earth. They could jump higher than they had ever jumped before.
The astronauts did lots of experiments there and brought home Moon rock that you can see in museums today.
This wasn't like the seaside rock you take home from holiday; it looks more like pieces of coal.
The gravitational pull from the Moon affects the Earth in very important ways. lt keeps the Earth steady which means that we have changing seasons and different length days through the year (this is only in the places that are not near the Equator).
Without the Moon, life on Earth would be very different.
Some astronauts who go into space don't go as far as the Moon. They go to space stations that are positioned high above the Earth's atmosphere.
Space starts from sixty miles above your head. lt isn't very far to go, but life is very different there. There is no gravity inside the space stations. Astronauts tie themselves into their sleeping chambers and liquid floats about as globules in mid air if it is let loose!
Bill and Bob have been watching Major Tim Peake's journey into space with great interest.  He is going to spend six months in the lnternational Space Station orbiting the Earth.
The rocket that took him up took 6 hours to get there.
The space station is 250 miles above us and travels at 17,500 miles per hour. lt orbits the Earth every 90 minutes.
He travelled with fellow astronauts American Tim Kopra and Russian Yuri Malenchenko.
lt is reported that he did remember to take a Christmas pudding with him.
What do you want to be when you grow up?
Bye bye everyone – don't forget to subscribe to my blog!
Love and kisses
Salty Sam

www.christina-sinclair.com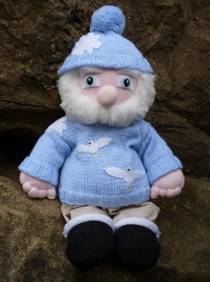 Bill and Bob's Joke of the Week


Bill: Why did Captain Kirk go into the ladies' toilet?
Bob: l don't know. Why did Captain Kirk go into the ladies' toilet?
Bill: To boldly go where no man has gone before!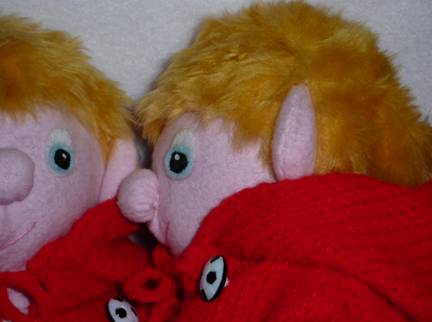 Salty Sam © Christina Sinclair 2015
Unauthorized use and/or duplication of material from this blog without express and written permission from this blog's author and owner is strictly prohibited.
Links may be used to www.christina-sinclair.com

Picture Gallery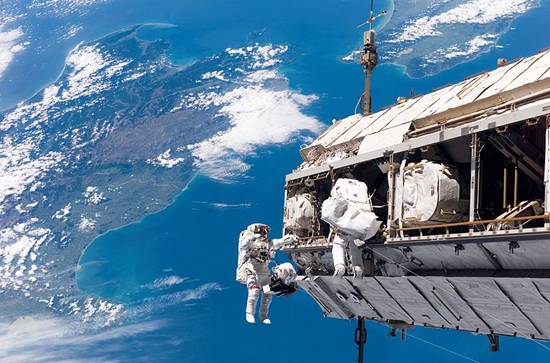 Working in space is impossible without the protection of a space suit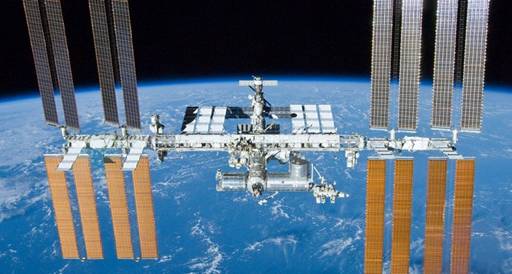 Russian scientists have been baffled to find sea plankton living on the outside of the International Space Station!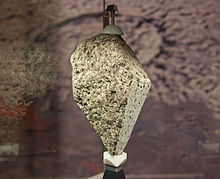 Moon rock collected by Apollo 15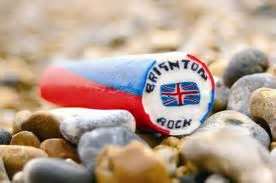 Seaside rock collected by children with a sweet tooth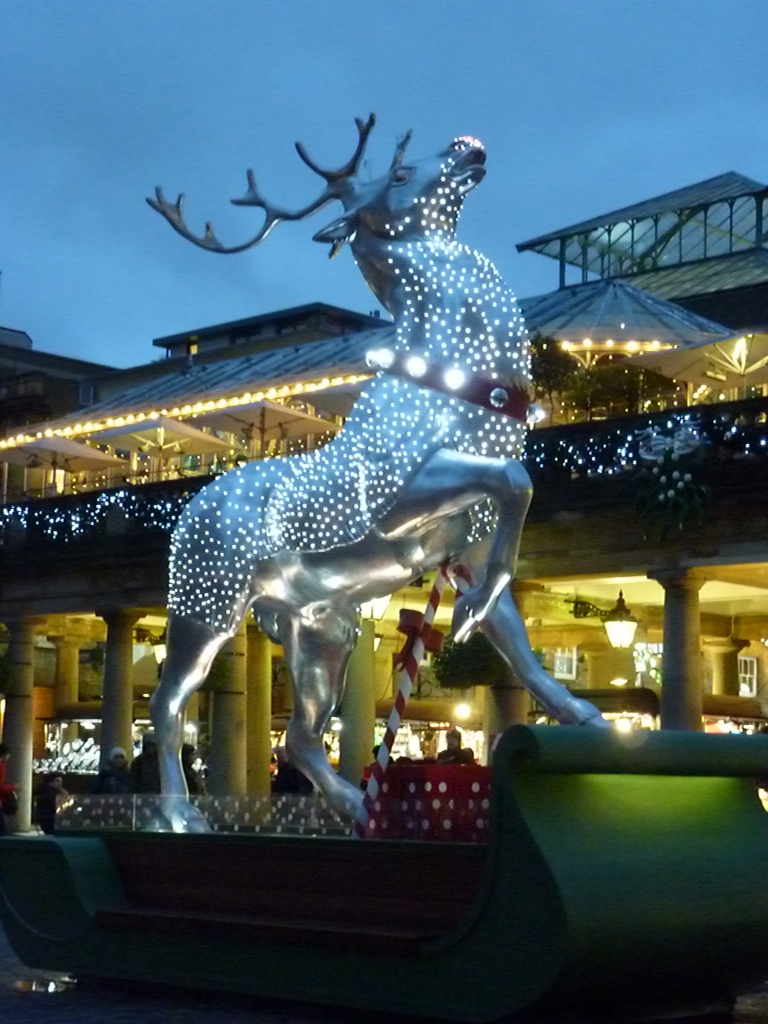 Of course Santa uses reindeer to fly through the sky
(A statue of one in Covent Garden, London)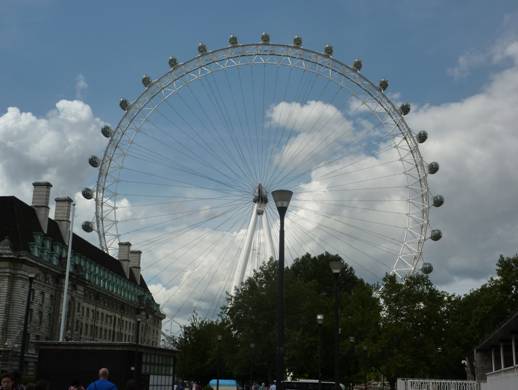 I think Bill and Bob will have to just be content to fly on the London Eye for now!




  THE SALTY SAM NEWS DESK


So I hope that you are enjoying your holidays. And if it is your birthday today, happy birthday too!
Bill and Bob have been wrapping presents and making decorations for ages now but they did find time to make up yet another quiz for the news desk especially for you.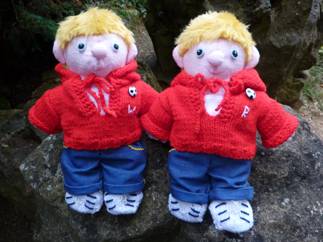 It is another crossword. Do you know all of these astrological Sun Signs?
Sun Signs Crossword
ACROSS
The archer

The water carrier

The lion

The fish

The twins

The sea goat
DOWN
The ram

The bull

The scales

The scorpion

The lady

The crab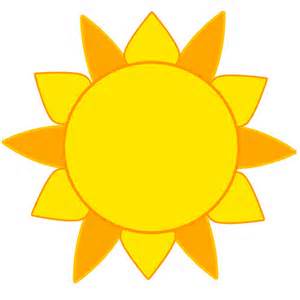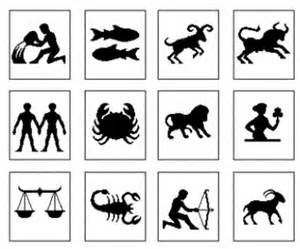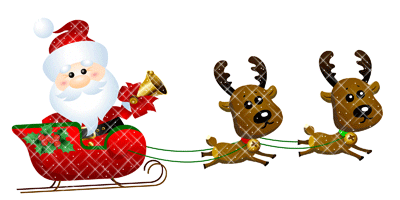 Now l must take off and join my family for all our festivities. We are all going round to Auntie Alice's cottage for lunch as usual. l expect that Bill and Bob will bring some of their presents to show me.
Captain Jack will have his lunch with Mrs Miggins and her son and all the other boarders. Then he will go to the Rusty Anchor to join in their festivities, but he will be coming to Auntie Alice's cottage tonight for our family tea and noisy party.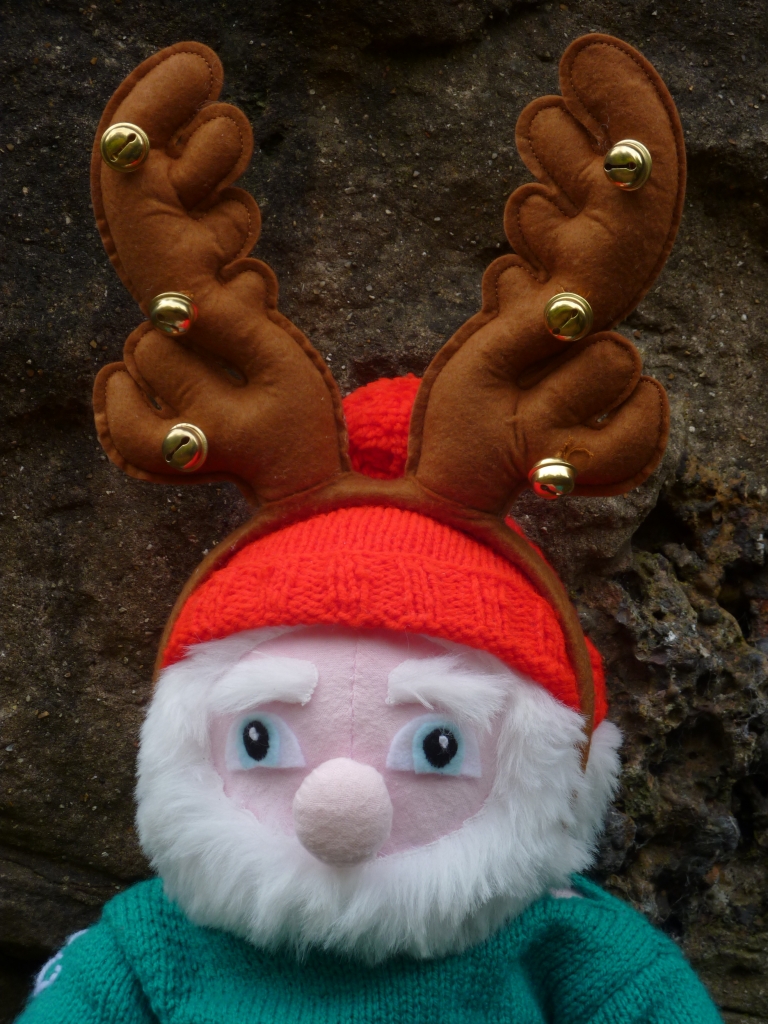 A lot of you will be reading this with snow outside your windows, but if you haven't and you would like to see some beautiful winter pictures to get you in the mood, check out my Winter Pinterest Board at:
https://www.pinterest.com/TheSaltySamBlog/winter/

NEWSDESK MINIMAKE
A KNITTED DOLL HAT AND SCARF
If you have had some knitting needles as a present today, then you will probably be itching to start using them. 
Blog posts 21 and 22 featured a knitted doll. Here is a pattern to make her a hat and scarf to match the jumper from blog post 42 and the trousers from blog post 37. 
This is a lovely outfit for the winter weather.
And if you got a set of crochet hooks as well, you could make a flower to decorate the hat or a dress from previous blog posts. 
Leave a couple of strands of yarn at the back of the flower that you can use to tie the flower onto the hat.
https://www.youtube.com/watch?v=8lZlX9f8YVo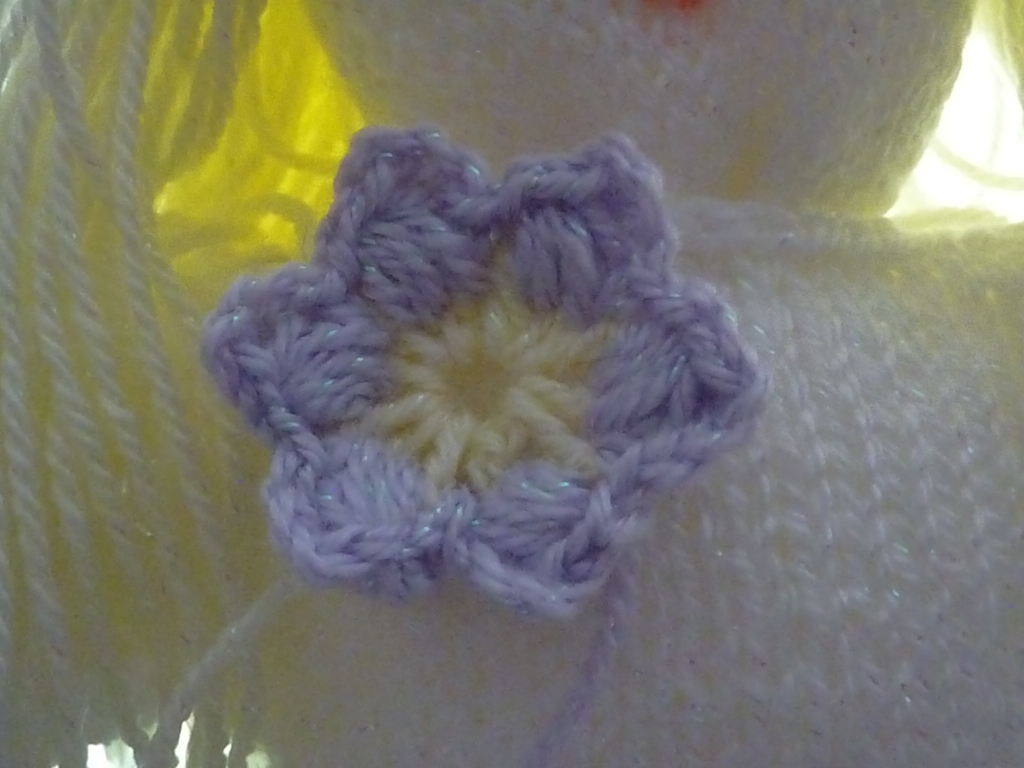 HAT (KNIT ONE)
Using 4mm knitting needles and green dk yarn cast on 48 stitches
Knit 30 rows of garter stitch
TO MAKE UP
Pull the yarn through all the stitches
Pull the yarn to close up the top and sew down the back seam using over-sew stitching
SCARF (KNIT ONE)
Using 4mm knitting needles and orange dk yarn cast on 100 stitches
Knit 12 rows of garter stitch
Cast off
Pull the ends of the yarn across each end of the scarf to give a better edge 
*To make sure that the sides of your knitting is neat slip the first stitch over on each row
TIP
If 100 stitches would be too many for you, then cast on 8 stitches and knit the scarf until it measures 48cm/19 inches.
*And all the knitting projects from this blog are listed in the Blog lndex on the first blog post.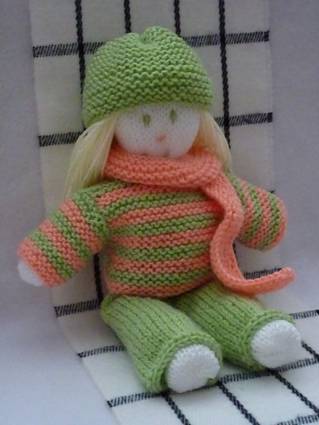 *********************
TO ADVERTISE ON THIS BLOG
PLEASE CONTACT:
                                               christina.sinclair.ads@aol.co.uk
 ********************* 



Quick Quiz
What is the difference between:
                                 2.
practise     and             practice
advise        and             advice
license       and             licence
affect        and             effect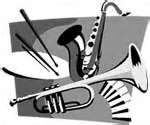 BLOW MY FOGHORN!!!

PLUS
Salty Sam fans can join in with their comments and share them with children all over the world. You will need permission if you are not an adult.
Enter your e-mail address to subscribe to my blog and receive new Salty Sam Blog Posts for free by e-mail every week. Your address will be kept private and will not be shared with any third party.
 Sign me up at the side bar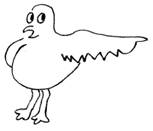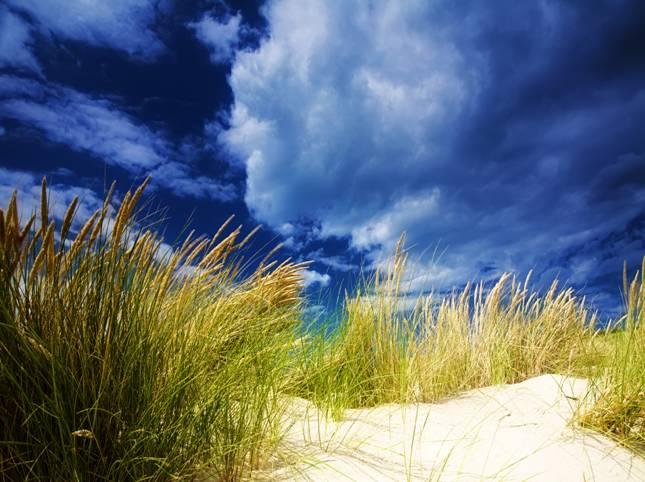 lt's the Weekend!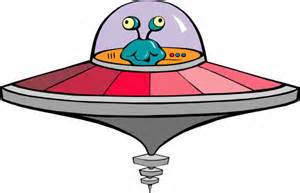 HOW TO MAKE FLYlNG SAUCERS
You may enjoy stuffing yourself with extra food this time of year 

but don't forget about feeding the birds and animals in your garden if it is something that you usually do, because they do come to rely on that food source – and it is the middle of the winter now when food is sometimes difficult to find otherwise.
It is important to put out fresh water as well.  You may need to break the ice on top of the water each morning if you are having cold weather in your part of the World.
Here is an interesting way to make bird feeders.
After you have had half a grapefruit for breakfast, wash the skin and leave it to dry well. Then tie a string loop through the skin – but don't make the hole too big, and draw your flying saucer windows around the outside of the skin with thick felt tip pen.
You must get an adult to help you with the next bit.
Melt some suet in a saucepan and stir in wild bird seed and also a few nuts and currants if you would like to. Tip your mixture into the upturned grapefruit skins and leave to set. You must make sure that there is no hole near the string for the mixture to leak out.
Tie your flying saucers to something outside that you will be able to see from your windows.
(Don't put them outside during a heat-wave otherwise the fat will melt!)
Eventually the skins will become very hard and all the food will be gone and you can throw everything onto the compost heap (if you have used nylon string, remove it first).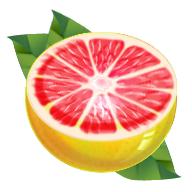 Please note that the material on this blog is for personal use or for use in classrooms only.
It is a copyright infringement and, therefore, illegal under international law to sell items made with these patterns.
Use of the toys and projects on all of these blogs is at your own risk.
©Christina Sinclair Designs 2015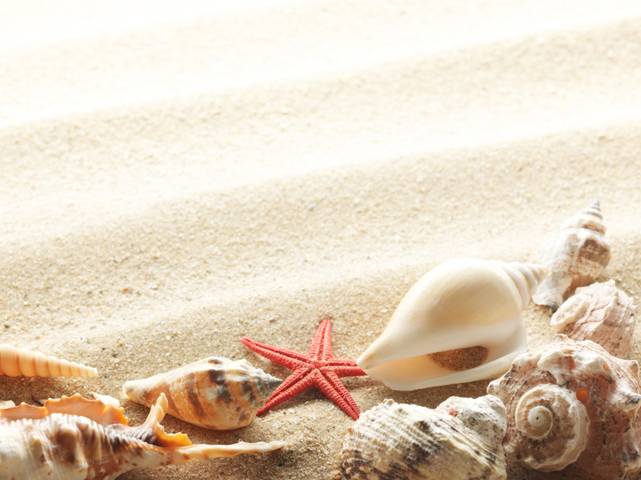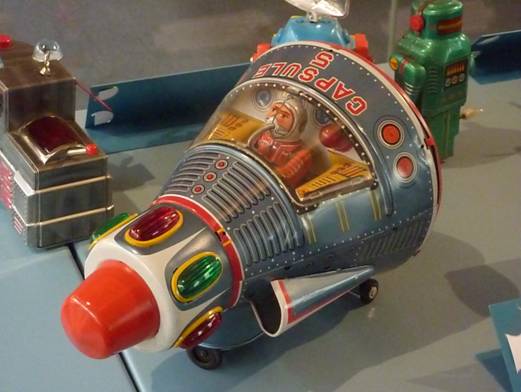 What could be out in space that we don't know about?
Space travel captured people's imaginations throughout the second half of the 20th century
Space toys, films and science fiction books have all been popular

Answers to the News Desk Quiz
ACROSS
The archer – Sagittarius

The water carrier – Aquarius

The lion – Leo

The fish – Pisces

The twins – Gemini

The sea goat – Capricorn
DOWN
The ram – Aries

The bull – Taurus

The scales – Libra

The scorpion – Scorpio

The lady – Virgo

The crab – Cancer
| | | | | | | | | | | | | | | | |
| --- | --- | --- | --- | --- | --- | --- | --- | --- | --- | --- | --- | --- | --- | --- | --- |
|   |   |   |   |   |   |   |   |   |   |   |   |   |   |   |   |
|   |   |   |   | T |   |   |   |   |   |   | V |   |   |   |   |
|   |   |   | S | A | G | I | T | T | A | R | I | U | S |   |   |
|   |   |   |   | U |   |   |   |   |   |   | R |   |   |   |   |
|   |   |   |   | R |   |   | L |   |   |   | G |   |   |   |   |
|   |   | A | Q | U | A | R | I | U | S |   | O |   | C |   |   |
|   |   | R |   | S |   |   | B |   | C |   |   |   | A |   |   |
|   |   | I |   |   |   |   | R |   | O |   |   |   | N |   |   |
|   | L | E | O |   |   |   | A |   | R |   |   |   | C |   |   |
|   |   | S |   |   |   |   |   |   | P | I | S | C | E | S |   |
|   |   |   |   | G | E | M | I | N | I |   |   |   | R |   |   |
|   |   |   | C | A | P | R | I | C | O | R | N |   |   |   |   |
|   |   |   |   |   |   |   |   |   |   |   |   |   |   |   |   |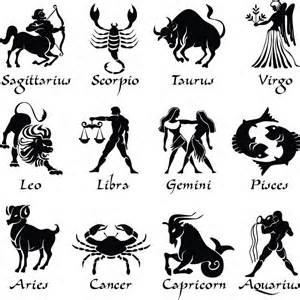 January – February – Aquarius
February – March – Pisces
March – April – Aries
April – May – Taurus
May – June – Gemini
June – July – Cancer
July – August – Leo
August – September – Virgo
September – October – Libra
October – November – Scorpio
November – December – Sagittarius
December – January – Capricorn
 
Did you know that the candles on your birthday cake are supposed to represent the number of times the sun has moved into your star sign since you were born?


Quick Quiz Answers
1 = they are verbs                 2 = they are nouns
Trumpet practice makes you a better musician.
l like to practise my trumpet playing every day.
(See post 38 for some more advice)