March 31st, 2023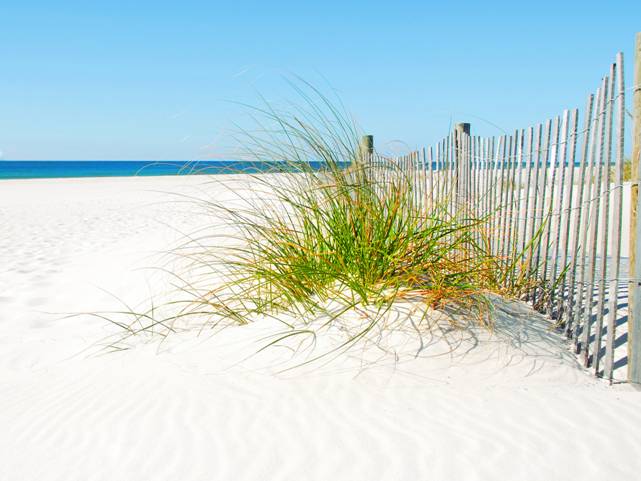 Salty Sam's Fun Blog for Children
Number 424
Hermits
Hello Everyone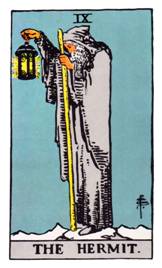 lt is very quiet in my lighthouse today.
Barney is having a snooze and l haven't seen any mice all day.
l thought l would take the opportunity to write my blog post for this week.
Being alone and being quiet is the best state to be in when you want to think.
Thinking before you do something is a really good idea.
Lots of people through history have found that spending a long time alone has enabled them to go into a totally different state of mind and as a result have come up with brilliant ideas.
A lot of people found this out during the lockdown of 2020, when they were trapped alone in their houses.  Their lives slowed down and they had lots of time to think.
The word we use to describe a person who lives alone for a long time is a hermit.
A more modern term would be recluse.
Lots of people have chosen to be hermits and most of the time it was for religious reasons.  They thought that being alone would bring them closer to God. 
Many hermits were later declared as saints.
Many religious and successful political leaders have spent long durations of time alone.
Only actually trying this way of life for yourself can make you really understand how this works – because it changes you.  You learn how to reflect inward and make a deep connection with yourself.
There are modern retreats, sometimes run by Buddhist monks that can give people a chance to try this way of living for a while.  lt is just a small taste of what it feels like to live in silence and gather your thoughts – but without being totally alone.
lt is a very calming experience.
Buddha spent time alone meditating under a tree to gain wisdom.  This is what is called enlightenment.  Hindus have a tradition of hermits too and there was even a hermit in Star Wars.
Many centuries ago, hermits often used to live in caves in deserts or forests.  The place in which they lived was called a hermitage.
You will notice that wise wizards or witches in children's story books often live alone in a forest too.
Hermits used to spend long hours in meditation, Christians would call this silent prayer.
They were in effect, very early monks, before monasteries were established for monks to live in groups.  These monks would be organized by the church and called to prayer several times a day.  They would each have a room to live in and this was called a cell.
The early hermits used to make things like woven baskets to exchange for food and then in mediaeval times they could maybe earn a living as a ferryman or gatekeeper as they lived in isolation in out-of-the-way places.
As they spend time alone to communicate with God, their wisdom would increase.
Being alone without company, conversation or distractions helps the mind to concentrate more deeply.
Many people came to hermits for advice. Sometimes there were so many people coming to visit them, they didn't have much of a peaceful life anymore!
When rich people had large estates landscaped into gardens in the 18th century they often built a cave for a hermit to live in.  This created an interesting curiosity for anyone having a stroll in the garden to come across.  The hermits had entertainment value.
A building built in these large gardens was called a folly.  The follies the hermits lived in might be a kind of grotto – a man-made cave.
These men were called garden hermits or ornamental hermits.
They were often encouraged to dress as druids.  Druids were ancient pagan priests.
They would be fed and cared for by the landowner as they lived in the garden all the time and might be available to give wise counsel (advice) to anyone who visited them.
The fashion for keeping a hermit in the garden faded out in the 1830s.
By the late 1700s statues made of wood or porcelain called gnomes became popular household decorations and the fashion spread through Europe.
Later, these sorts of statues were put outside to live in people's gardens.  Maybe they were a kind of replacement for the hermits?
My Auntie Alice has gnomes in her garden and she does sometimes talk to them, don't believe her if she tells you she doesn't – l've heard her do it!
The people who became hermits through history mostly chose to live life as a recluse.  They thought it would benefit their soul when they went to heaven.
But there were a group of hermits that were under the control of the church.
They were called anchorites.
A person, usually a woman, would be chosen from the community to become their anchoress.
An anchorite lived a religious life in isolation. 
They lived in a small room usually built against a church.  This room had no door.  They were bricked up inside during a ceremony conducted by the local bishop.  They were then under his authority and were considered dead to the world.  They had gone to live with God and the angels.
They were never allowed to leave.
There was a tiny window in the wall where food and drink could be passed to the person inside this small cell.  The bucket or chamber pot they used as a toilet would be passed through the window too for a servant to take away and empty in another place.
There was a window that faced the graveyard or street to let in light. 
All the townspeople would come to the window to confess their sins.  The anchorite would listen to the confession.  The anchorite was a sort of sacrifice given to God in payment for the sins of the whole community.
There was another opening in the cell into the church so that the anchorite could listen to church services.  Some were able to walk into the church.
ln Europe, the cell of an anchorite was very basic and often quite dark and cold.
ln Britain the cell was very comfortable.  lt would have proper glass windows letting in plenty of light. 
lt would have furniture.
And very importantly it would have a large library of books to educate the anchorite and improve her mind.
There would be a tiny shutter that opened into the church.  lt wasn't big enough to walk through but big enough for the anchorite to feel a part of the church services as she looked through it. 
People could come to anchorites for advice.
Anchorites don't exist anymore.  They were in existence from the 12th to 16th centuries; although they had been used as early as the 3rd century. 
Catholic priests still listen to people's confession of sin in a small two roomed box called a confessional.  Some Anglican churches have these too.
l think l might pop over to the mainland now and meet up with Captain Jack in the Rusty Anchor for a game of darts. 
l think l feel the need for some company.
lf you like my blog, please support it by telling all your friends and followers about it.
Thank you!
And see you again next Fun Friday!
Love and kisses
Salty Sam

www.christina-sinclair.com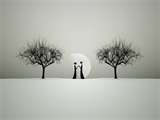 Bill and Bob's Joke of the Week


Bob:  l bought a thesaurus in the Rocky Bay Book Shop the other day and when l got home l found that all the pages were blank!
Bill:  Really?
Bob:  Yes!  l have no words to express how angry l am.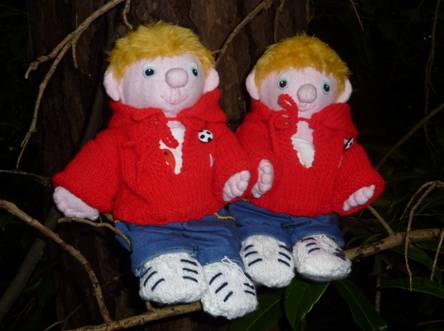 Salty Sam © Christina Sinclair 2015
Unauthorized use and/or duplication of material from this blog without express and written permission from this blog's author and owner is strictly prohibited.
Links may be used to www.christina-sinclair.com

Picture Gallery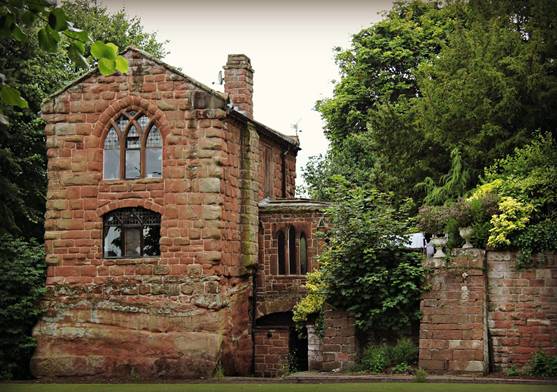 Anchorite cell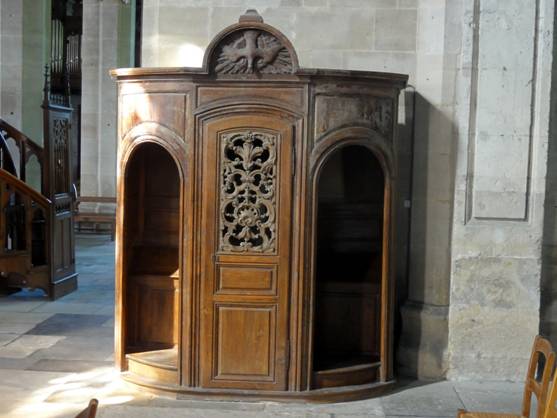 A confessional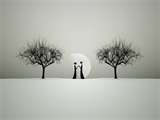 THE SALTY SAM NEWS DESK


This week Bill and Bob took some photographs in Auntie Alice's garden for a school project.  They wanted to show how different snail shells can look.
Some were very yellow and some were very pink.
Some were very stripy.
They didn't tell Auntie Alice though, because they knew that she didn't want them in her garden!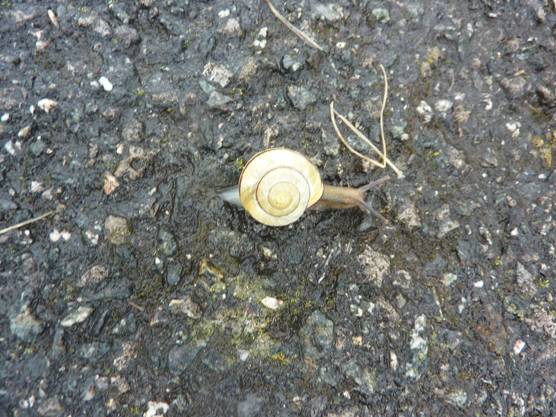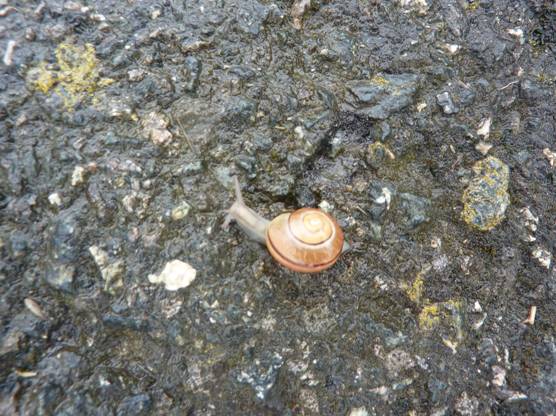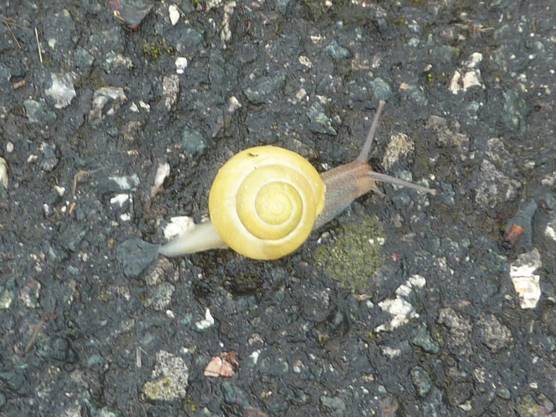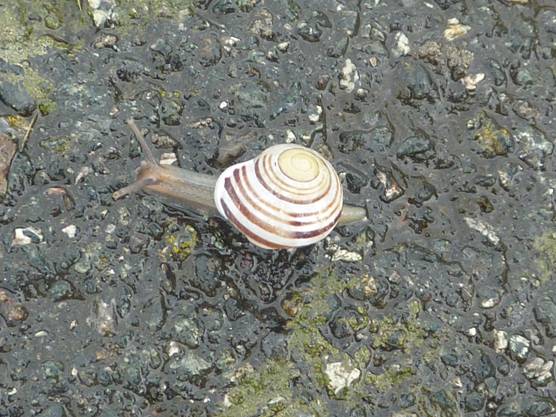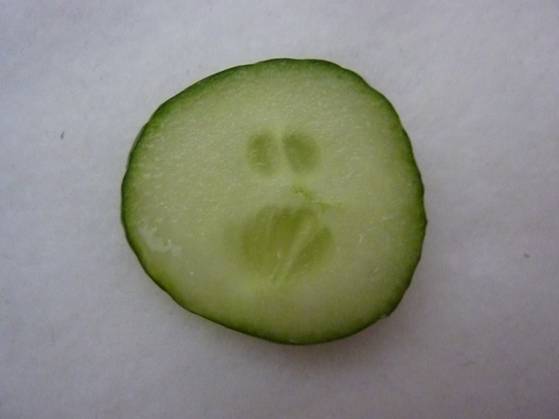 They found a face in a cucumber too


This website has been updated so that it should be easier to read on
mobile devices. 

Please tell your friends and followers about my blog. 
Thank you!

*********************
TO ADVERTISE ON THIS BLOG
PLEASE CONTACT:
christina.sinclair.ads@aol.co.uk
*********************


Quick Quiz
Can you answer these questions or find these words?
Someone who is not happy being alone is …?
What is the word that means someone is talking in a very dull and plodding way?
What is the Lone Star State?
What is the term for sailing on a boat by yourself?
What is the word for a speech spoken by one person in a play?
What is a tree that has male and female parts on one tree called?
to sing a song by yourself
an animal that likes to be by itself
a single flower that a man puts in his lapel
'to go it alone' means…
a house that stands alone
a tree that stands alone
one of a kind
a person without a romantic partner/husband/wife
someone who does not follow fashion
the opposite of stereo
a road wide enough for one car
the opposite of a single ticket bought for a train ride
What does 'to be on your tod' mean?
What does 'to be on your Jack Jones' mean?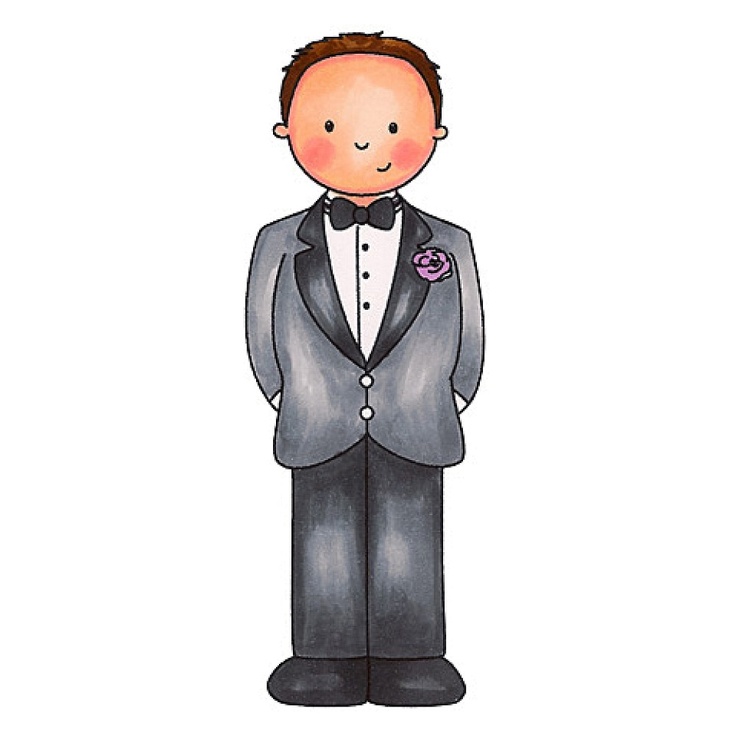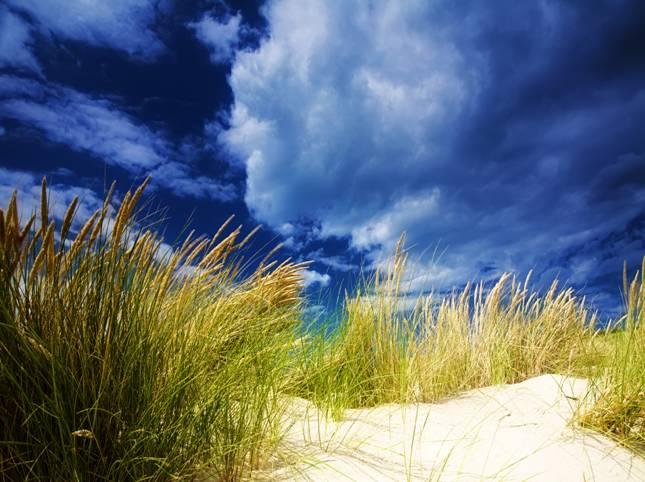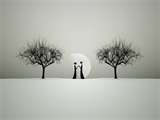 lt's the Weekend!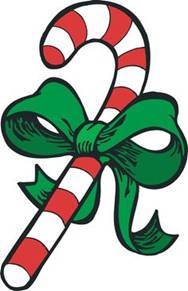 HOW TO MAKE A SKlRT FOR A CANDY STRlPE DOLL
This skirt is for the doll featured on Blog Posts 381 and 387.
SKIRT (KNIT TWO)
Using 4mm knitting needles and light green dk yarn cast on 36 stitches
Knit 4 rows of garter stitch
Change to pink dk yarn
Knit 16 rows of stocking stitch
Decrease 1 stitch at the beginning of the next 10 rows of stocking stitch
Change to light green dk yarn
Knit 4 rows of garter stitch
Cast off
SKIRT STRAPS (KNIT TWO)
Using 4mm knitting needles and light green dk yarn cast on 45 stitches
Cast off
TO MAKE UP
Sew up side seams using over-sew stitching with right sides together matching colours as you go.

Attach the straps to the skirt crossing them at the back.

Sew two buttons to the front of the skirt where the straps are attached for decoration.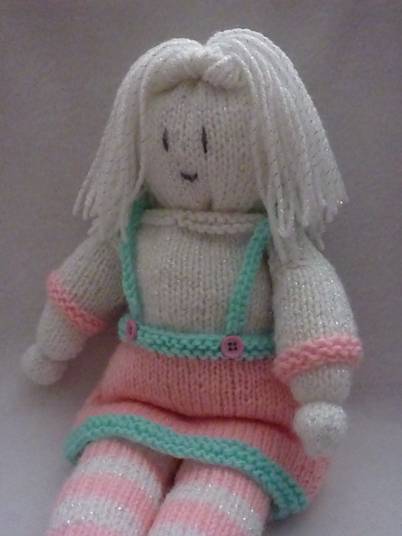 Please note that the material on this blog is for personal use and for use in classrooms only.
It is a copyright infringement and, therefore, illegal under international law to sell items made with these patterns.
Use of the toys and projects is at your own risk.
©Christina Sinclair Designs 2015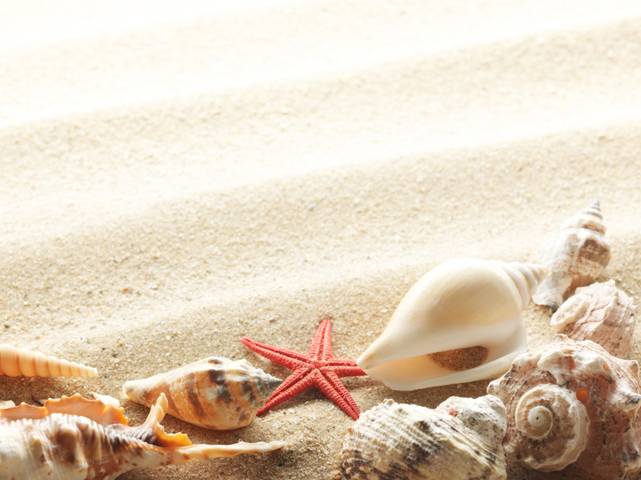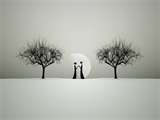 Quick Quiz Answers
Someone who is not happy being alone is – lonely
What is the word that means someone is talking in a very dull and plodding way? – monotone
What is the Lone Star State? – Texas USA
What is the term for sailing on a boat by yourself? – sailing single-handed
What is the word for a speech spoken by one person in a play? Soliloquy is when a character speaks out loud to themselves and monologue is when one person speaks to an audience
a tree that has male and female parts on one tree – monoescious
to sing a song by yourself – solo
an animal that likes to be by itself – solitary – as opposed to a pack animal
a single flower that a man puts on his lapel – a buttonhole
'to go it alone' means… to do something by yourself
a house that stands alone – detached
a tree that stands alone – a lone tree
one of a kind – unique
a person without a romantic partner/husband/wife – unattached – an unmarried person can be called single
someone who does not follow fashion – has an individual style
the opposite of stereo – mono
a road wide enough for one car – a single track
the opposite of a single ticket for a train – a return ticket to a destination
What does to 'be on your tod' mean? – to be by yourself
What does to 'be on your Jack Jones' mean? – to be by yourself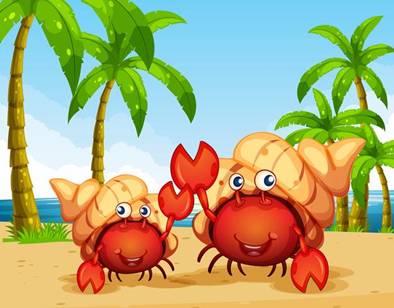 A hermit crab finds a shell to live in
like a hermit would find a cave to live in